After all the updos and red lips that come with the holiday season, it could be tempting to throw in the towel and go bare-faced and natural this weekend. But don't let your beauty style fall by the wayside! We've rounded up some of the best celebrity looks over the past few days to give your New Year's resolution a kick in the pants. From gorgeous braids to bold lip hues, inspiration lies ahead!
Blake Lively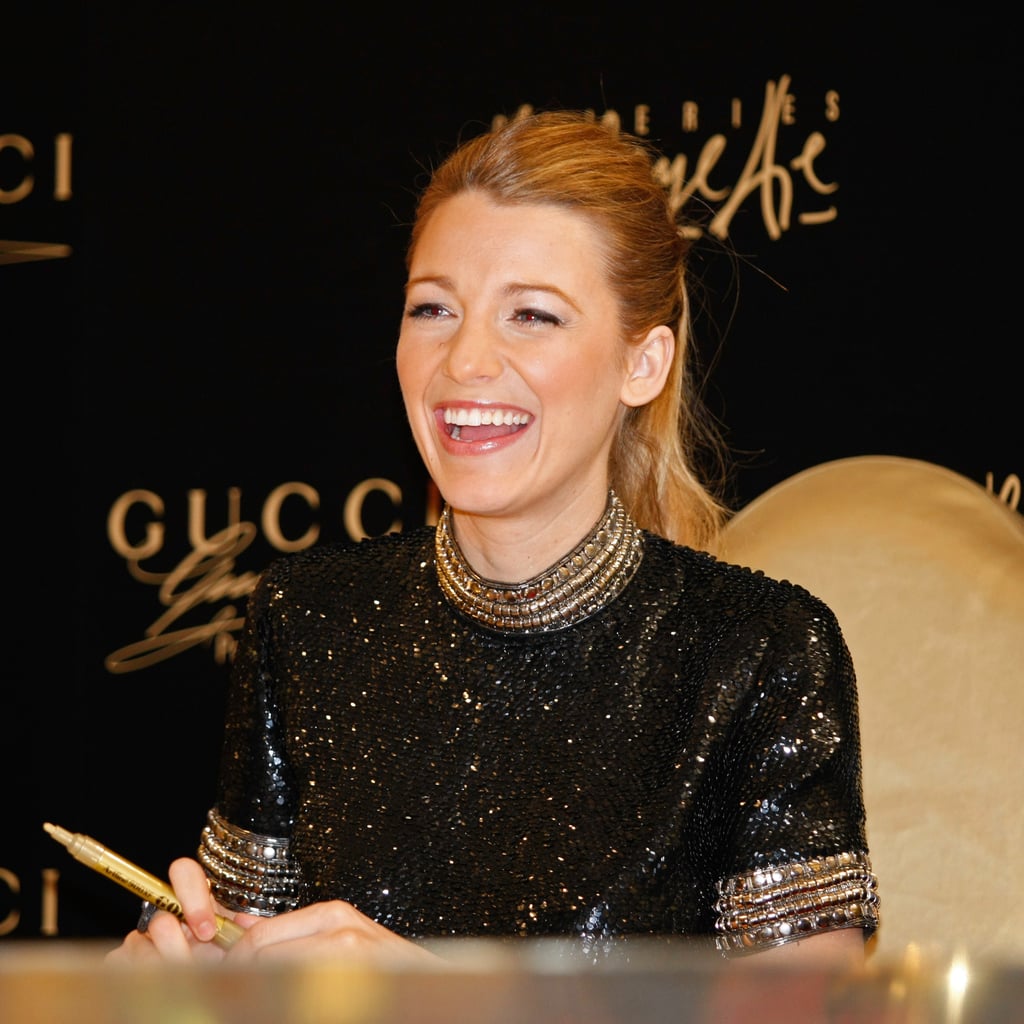 At a personal appearance for Gucci in Dubai, Blake Lively [1] was the vision of glamour. A swept-up ponytail gave way to a subtle smoky eye and pink lips, which made for a gorgeously feminine color palette.
Rose Byrne
We can count on Rose Byrne to showcase classic, feminine beauty, and her latest shots from the red carpet didn't disappoint. Breezy beach hair and rosy cheeks made for a gorgeous yet casual look that we can't wait to emulate for date night.
Miley Cyrus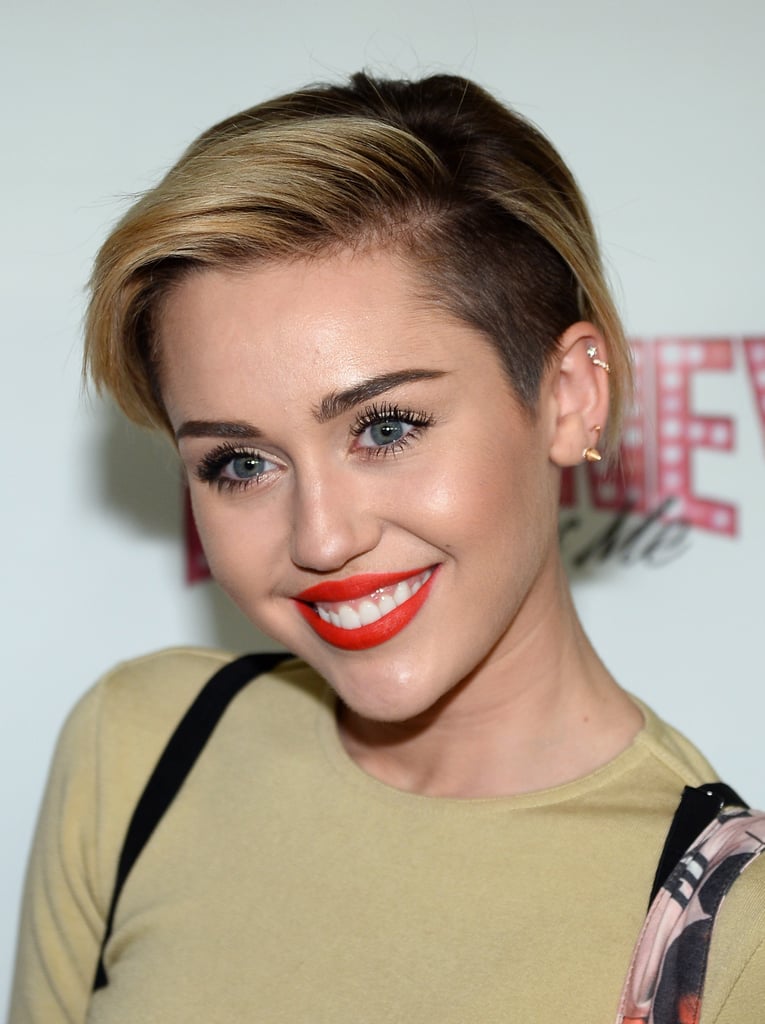 For all of Miley's eccentric and out-of-the-box hairstyles (like her favorite, the double buns [2]), she tends to stick to a fairly classic makeup palette. At the grand opening for Britney Spears [3]'s show in Las Vegas, Miley opted for bold brows, loads of eyeliner, and a swipe of orange-red lipstick.
Katy Perry
Leave it to Katy Perry [4] to have us craving a hairstyle that reminds us of our childhoods. At the grand opening of Britney Spears [5]'s show in Las Vegas, she sported a high ponytail with a pretty plait that's a perfect way to hide dirty strands for brunch.
Solange Knowles
While performing at the 2013 Falls Festival in Australia, Solange Knowles debuted thigh-length hair [6], which was styled into edgy braids.
Olivia Munn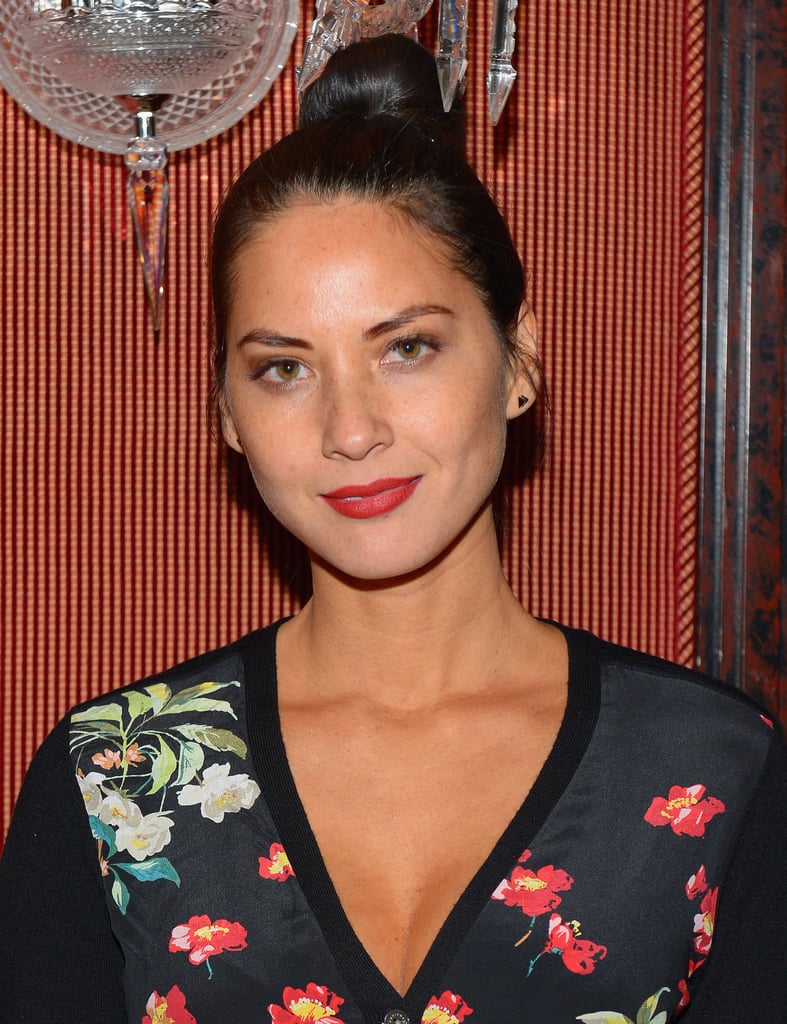 Running late for a dinner? Pull an Olivia Munn by sweeping your hair into a chic topknot and adding a quick swipe of berry-red lipstick. It won't take more than five minutes to do — promise!
Ariana Grande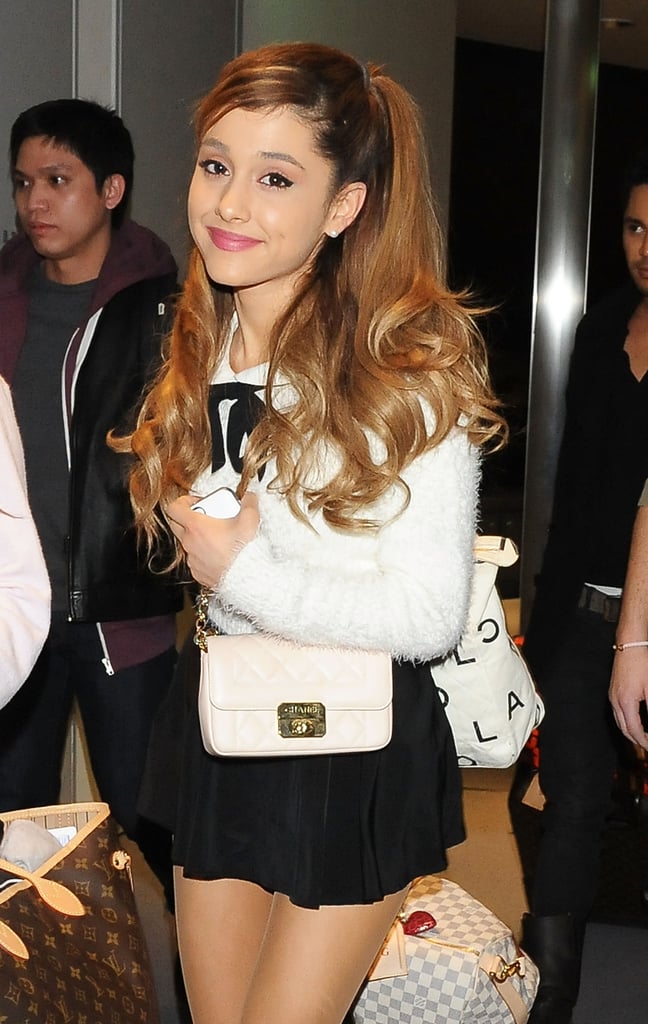 Ariana Grande put our travel beauty looks to shame while strolling through a Tokyo airport. Her voluminous strands were pulled into a half-updo, completed with winged eyeliner and glossy pink lips.
Fergie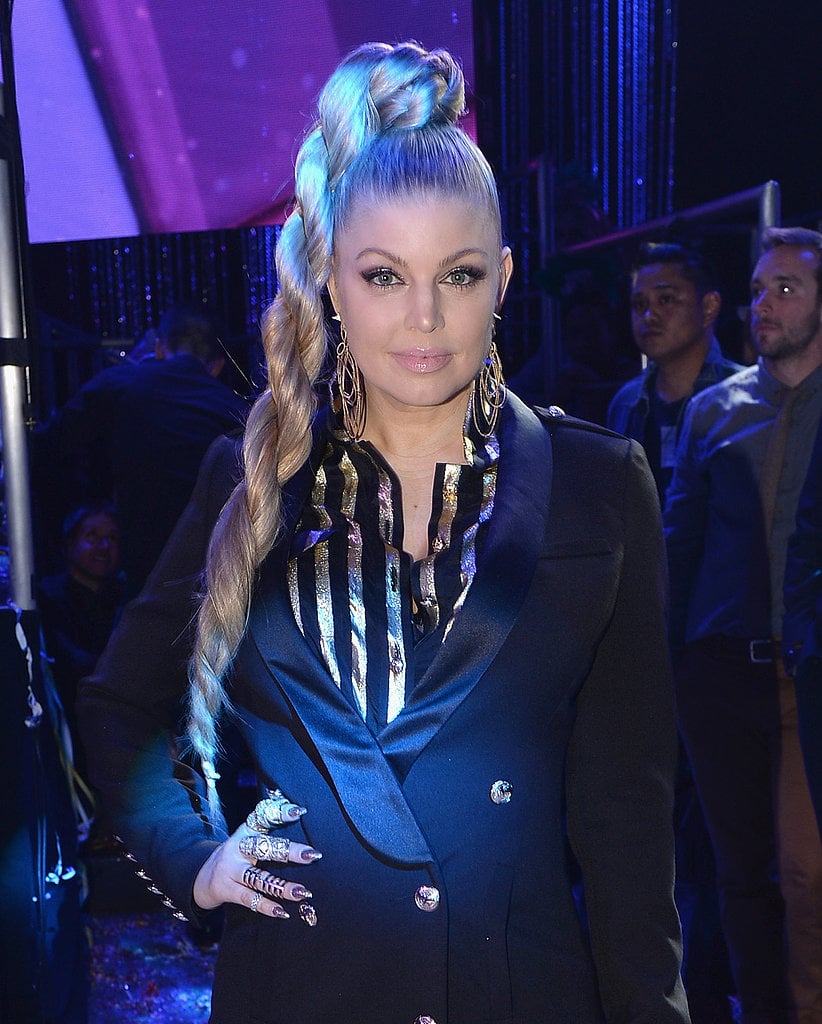 We love a good braid, especially for a night out, but Fergie [7]'s tightly twisted version was so dramatic, it's inspiring us to up our game in 2014.