Comic-Con 2014 may have only just started, but celebrities are already appearing at the event in San Diego with fun, funky, and unexpected takes on beauty. We're especially fond of Natalie Dormer's elaborate hairstyle — with braids, waves, and pink dye all in one, you won't be able to look away. See that and more from Comic-Con when you scroll down.
Natalie Dormer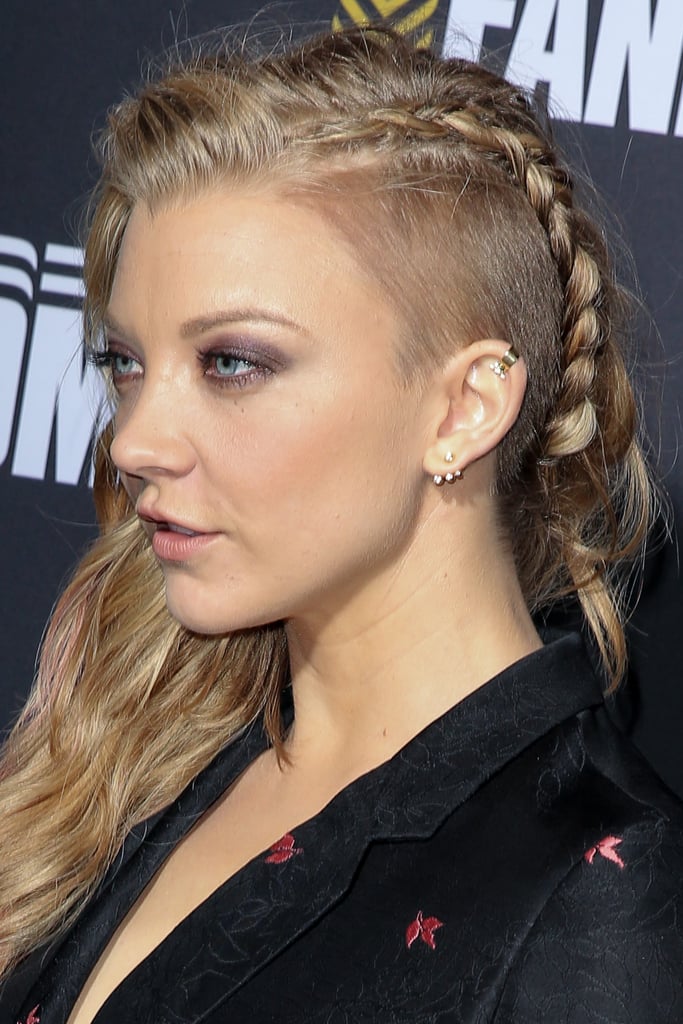 At Comic-Con 2014, the Game of Thrones star accented a trendy undercut with a detailed braid and sideswept waves.
Megan Fox
Megan looked so perfect at Comic-Con 2014 that she reminded us of a Barbie doll — flawless skin, pouty red lips, and long glossy locks.
Chloë Grace Moretz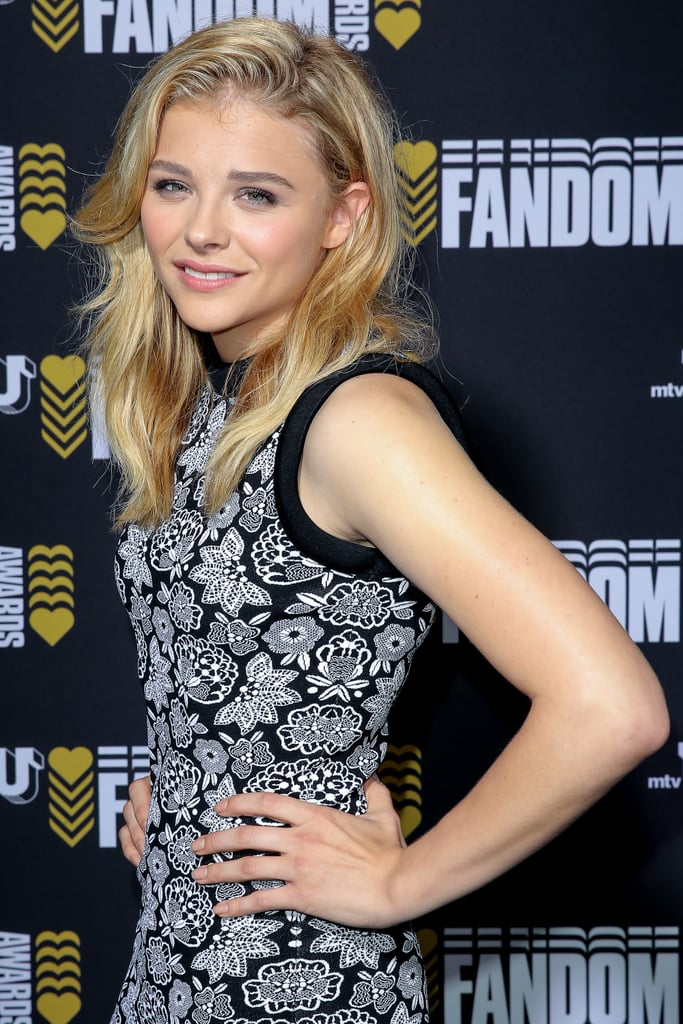 Chloë rocked a shimmery gray shadow to Comic-Con 2014 that brought out her gorgeously green eyes and her enviably full brows.
Jenna Dewan-Tatum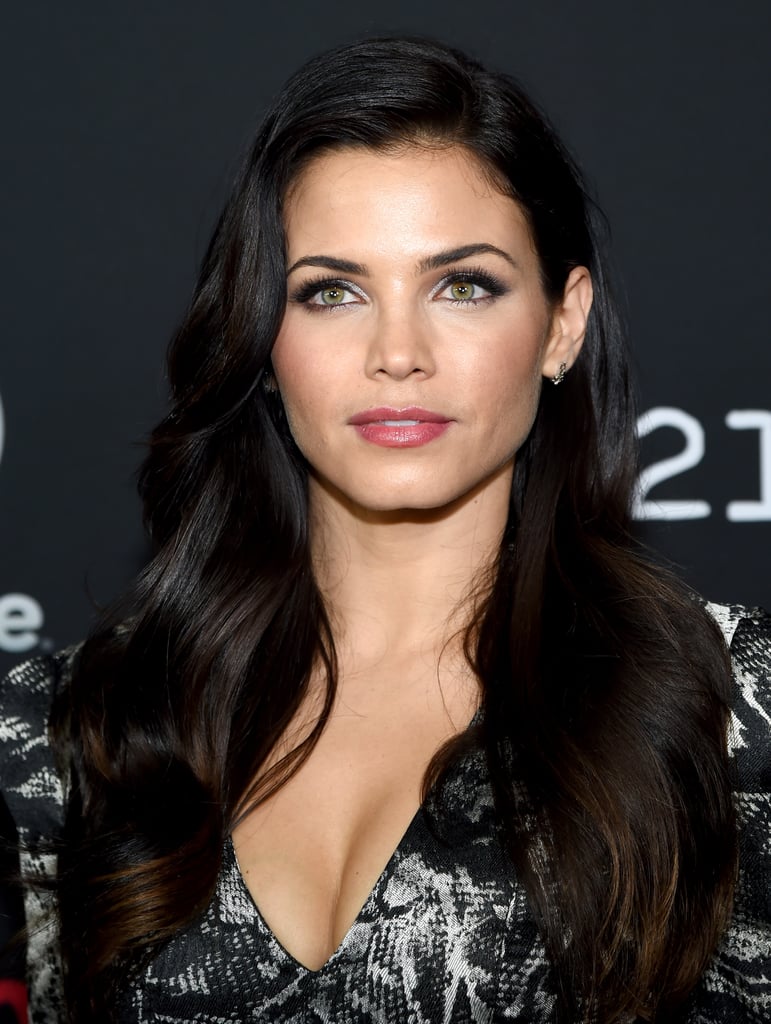 Jenna appeared at Comic-Con 2014 with immaculately groomed brows and glowing skin.
Katie Holmes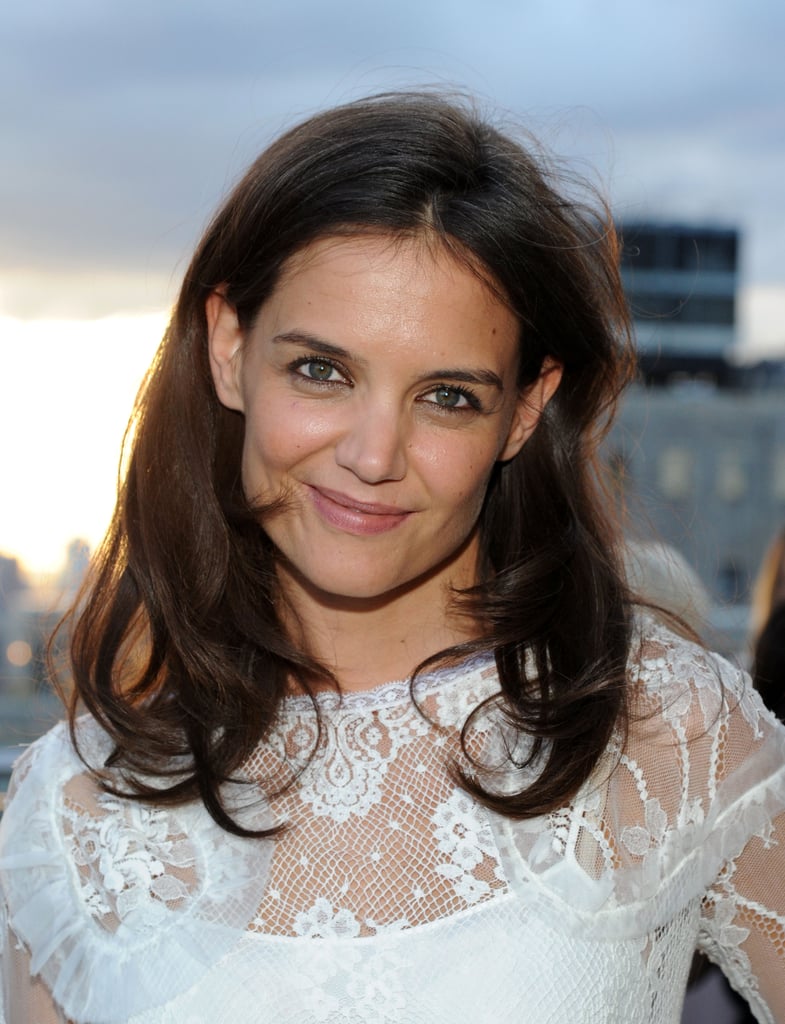 Katie's sheer pink blush and chocolate-brown eyeliner made her look both sweet and sexy at the World Surf League cocktail party in New York City.
Zoe Saldana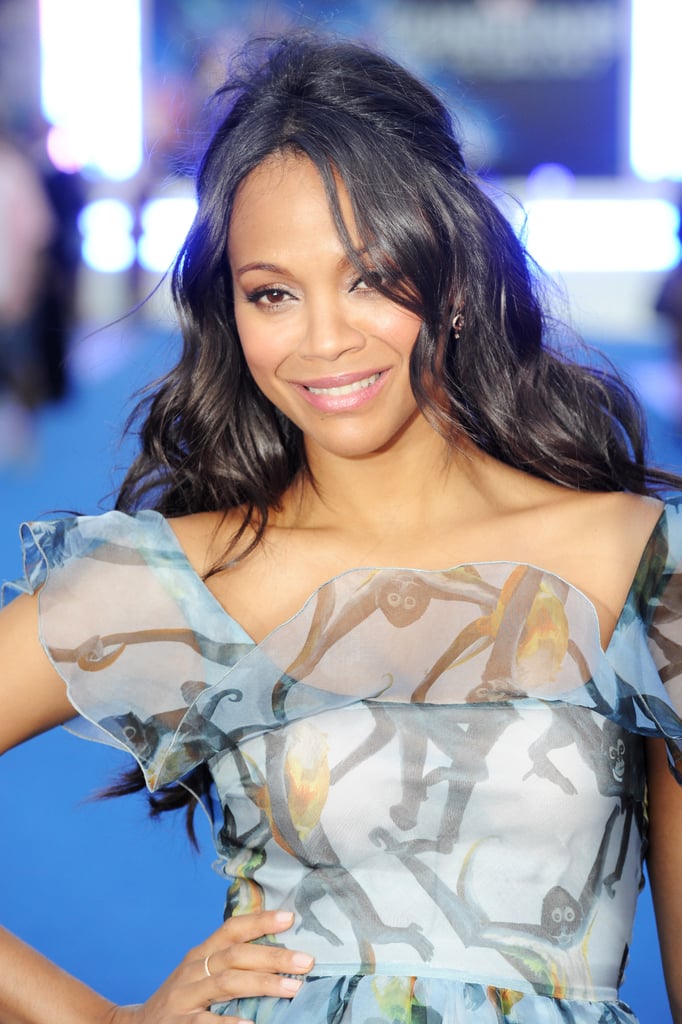 The reportedly radiant mommy-to-be [1] attended the European premiere of Guardians of the Galaxy with voluminous wavy locks.
Gwen Stefani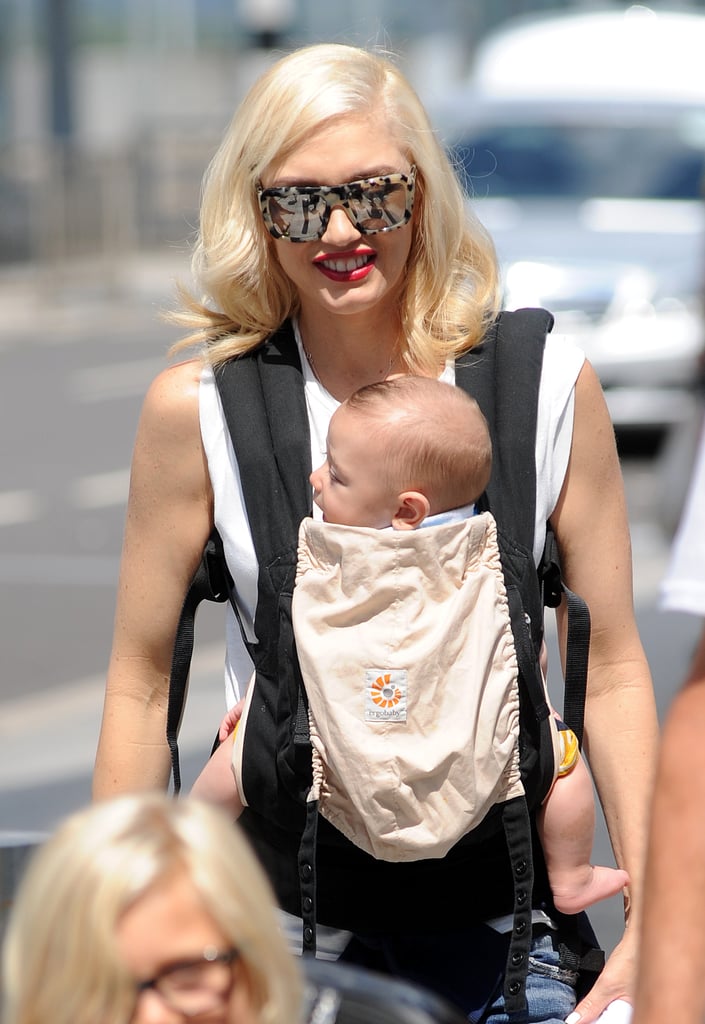 Gwen was seen in London with a sophisticated side part, her signature red pout, and her adorable little boys.
Elle Varner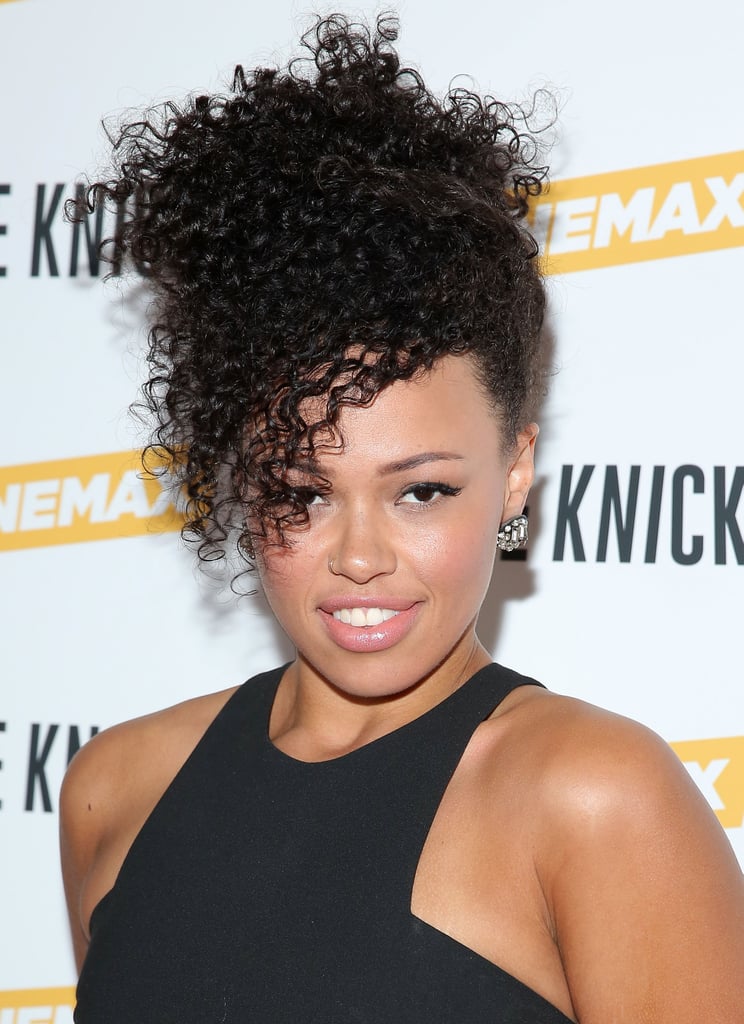 Singer Elle Varner attended the Knick screening rocking her gorgeous natural curls in an edgy updo.
Ariana Grande
Neutral shades of makeup with a matte finish highlighted Ariana's perfect complexion on Good Morning America.
Mariah Carey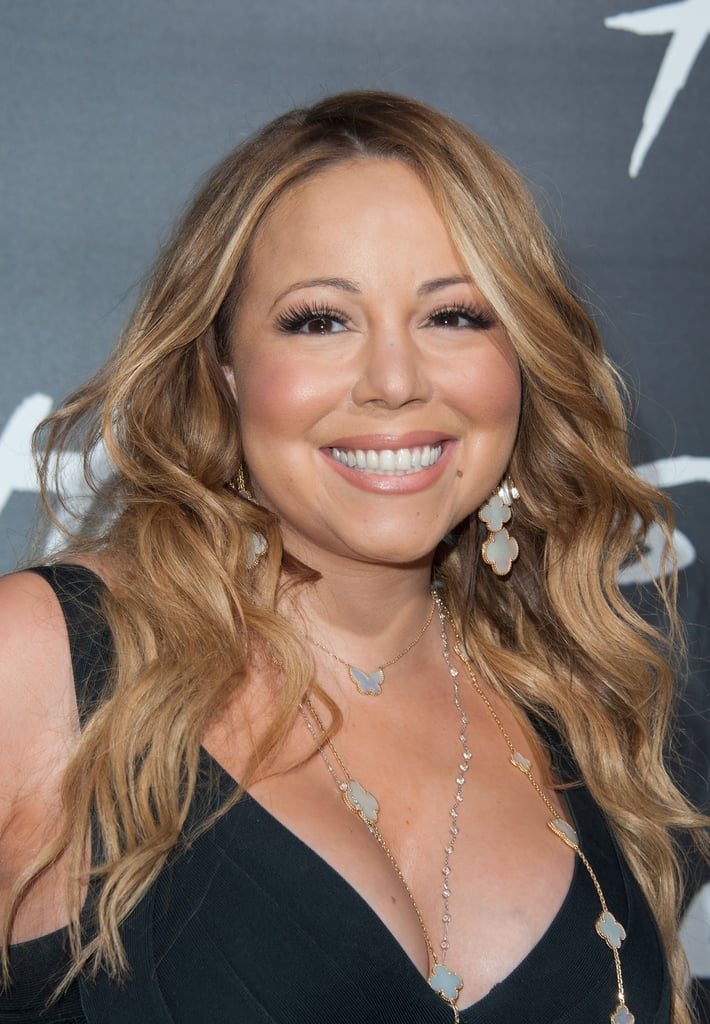 At the premiere of Hercules, Mariah wore her hair in cascading curls fit for the queen of R&B.
Irina Shayk
Irina wore very little makeup to appear on Extra, just simple cat-eye liner to accentuate her stunning green eyes.
Rachel McAdams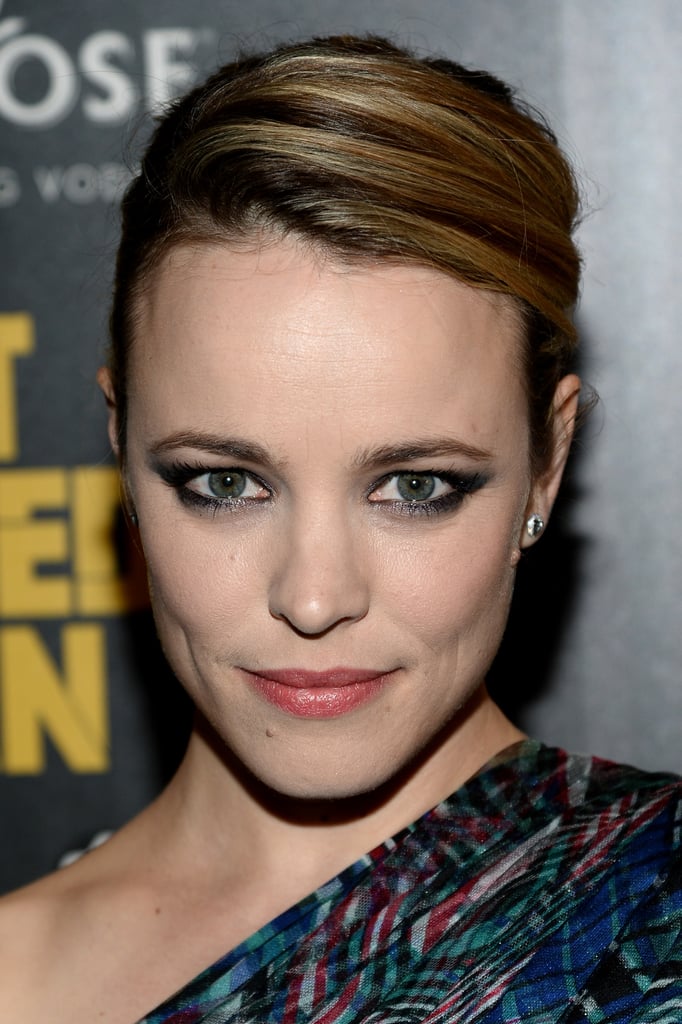 At the premiere of A Most Wanted Man, Rachel's hair was swept back to give us a better view of her sultry smoky eye.
Robin Wright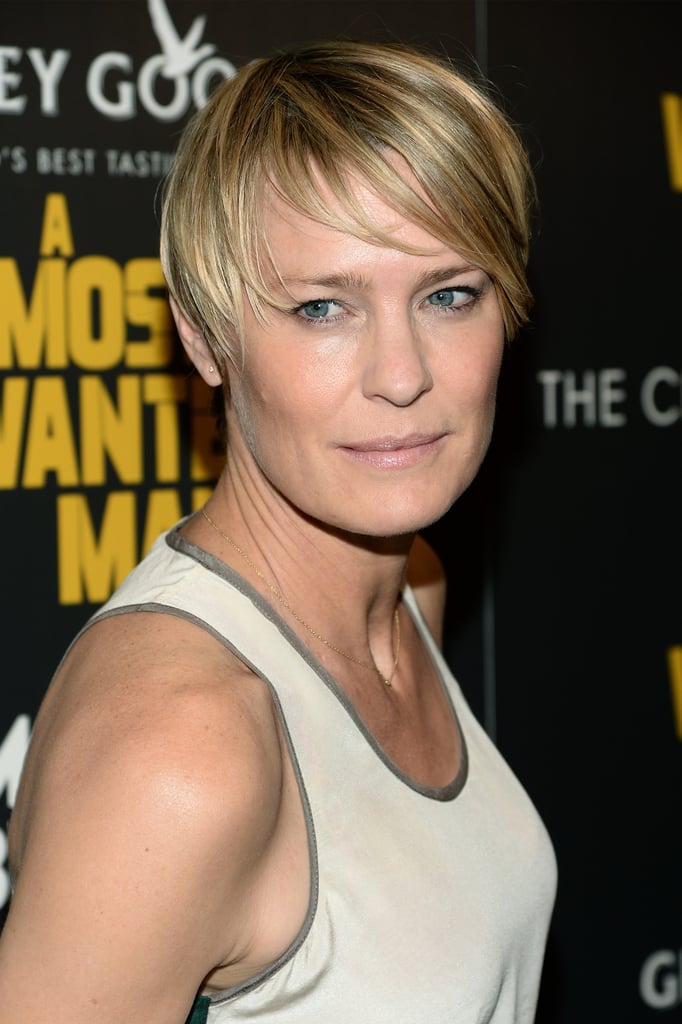 Robin is 48, but you'd never guess it by looking at her amazing skin! She appeared at the premiere of A Most Wanted Man with her trademark Claire Underwood crop.
Kesha
Kesha was seen at Los Angeles International Airport with new sky-blue strands and a candy-pink pucker.
Kate Hudson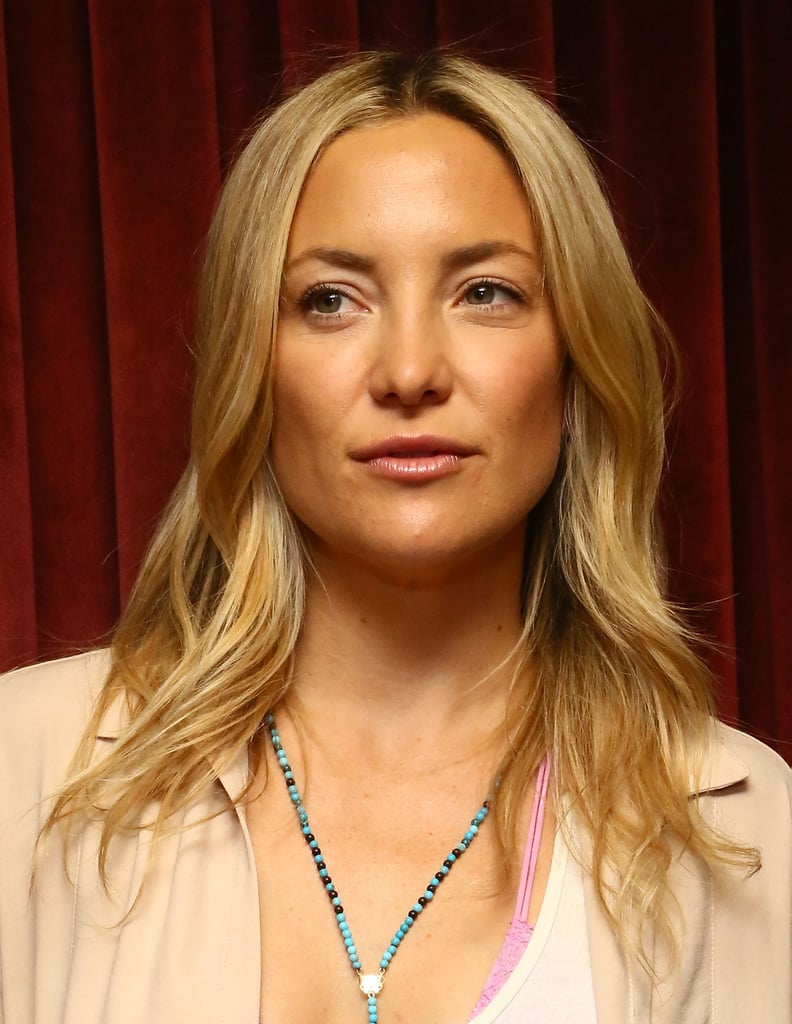 Kate's sun-kissed California tan was her best beauty accessory when she visited SiriusXM Studios.
Lindsay Ellingson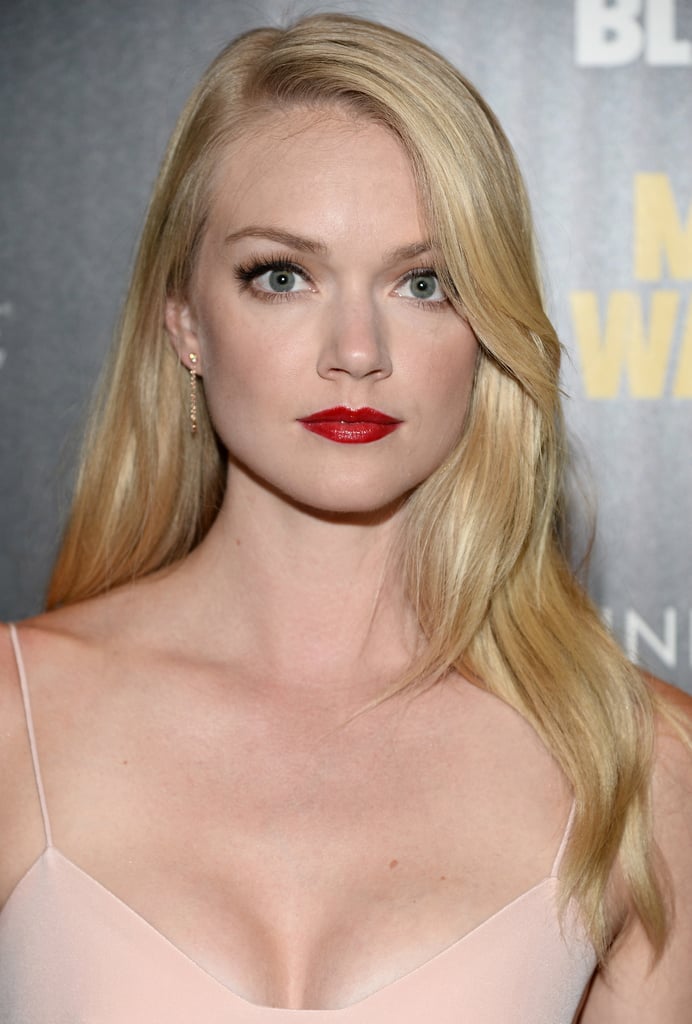 At the premiere of A Most Wanted Man, Lindsay's glossy red pout complemented her porcelain complexion.
Zoe Saldana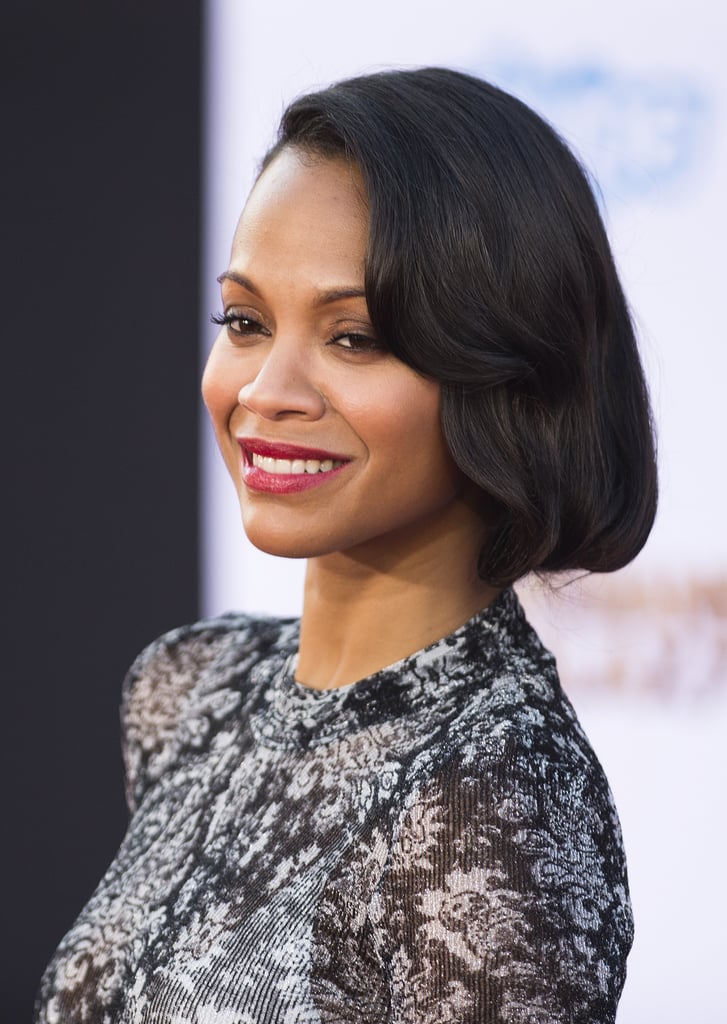 Zoe tucked her hair into a faux bob at the premiere of Guardians of the Galaxy.
Rosario Dawson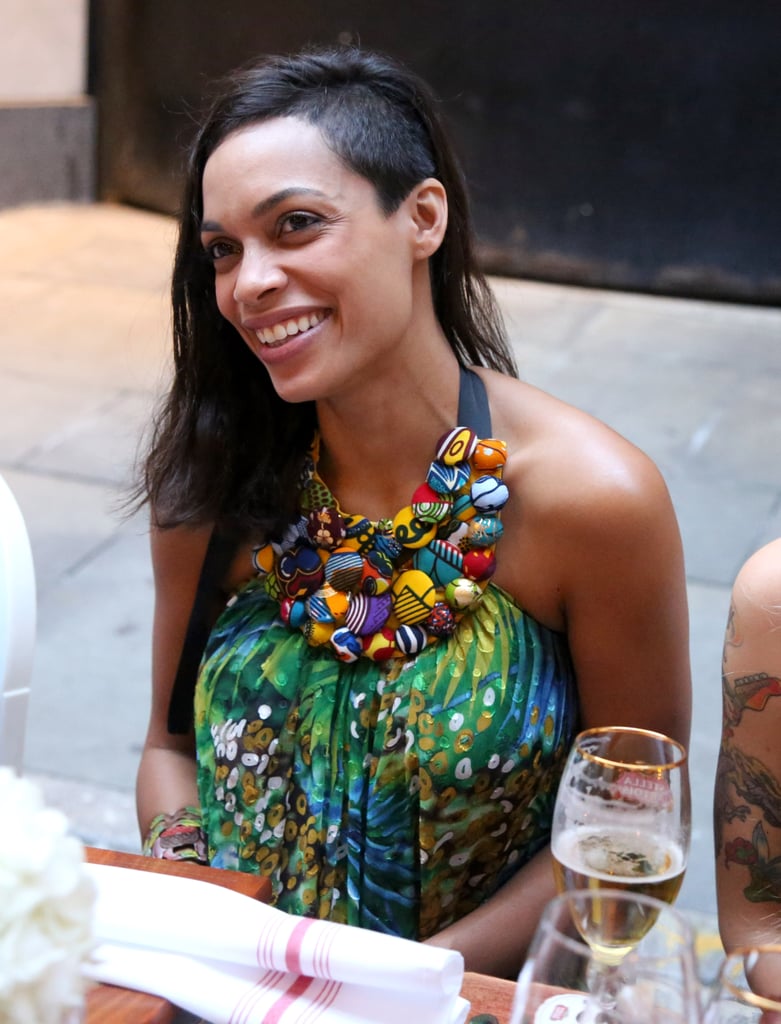 Rosario flaunted her undercut and a big smile at a Belgian National Day celebration in New York City.
Mia Maestro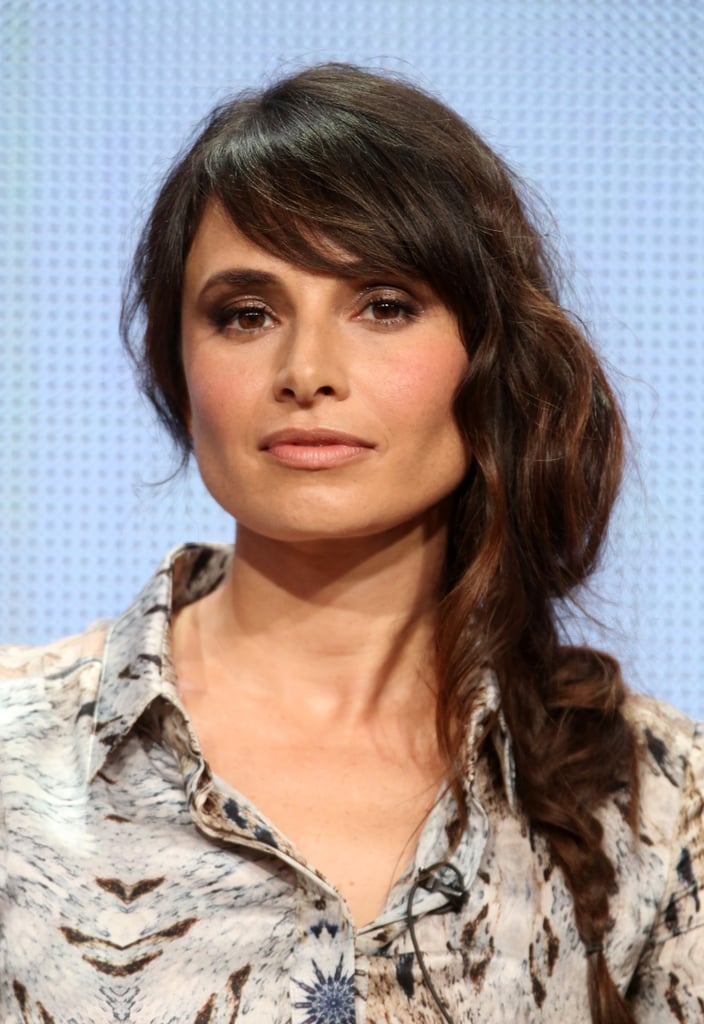 While on the 2014 Summer TCA tour, Mia wore her hair in a messy, undone fishtail braid that brought out her flawless bone structure.
Taylor Swift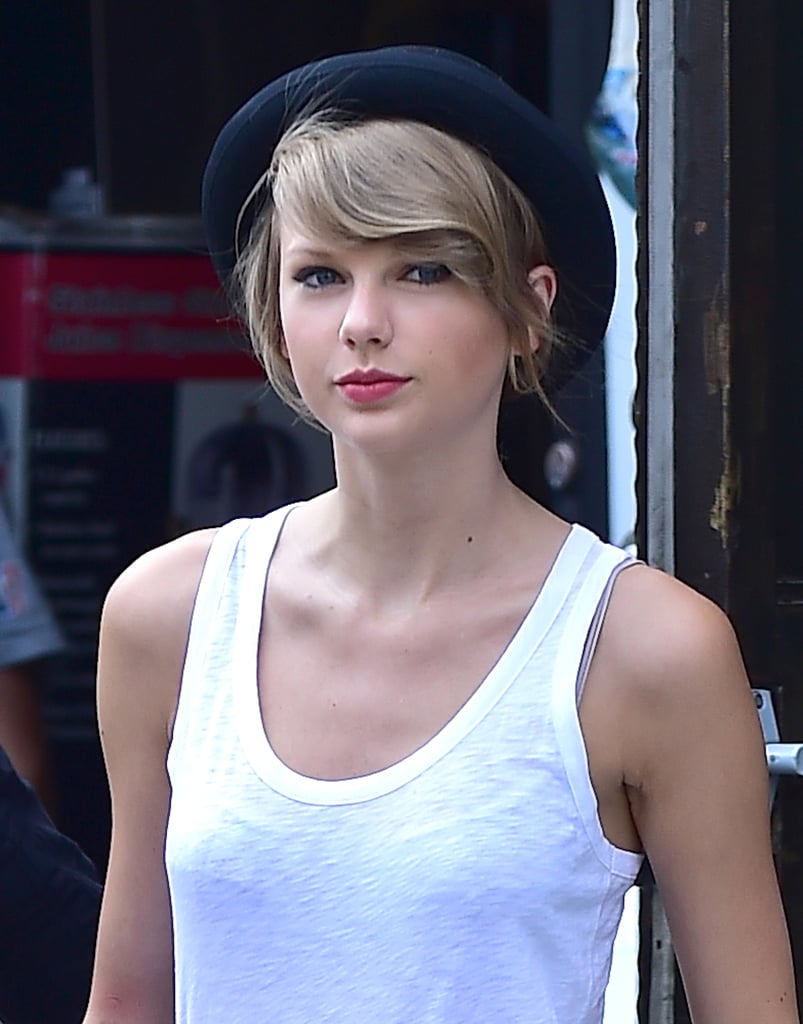 Taylor stepped out in New York City with her trademark red lip and a subtle cat eye. Her bob was pulled back under a chic, black fedora.
Maggie Gyllenhaal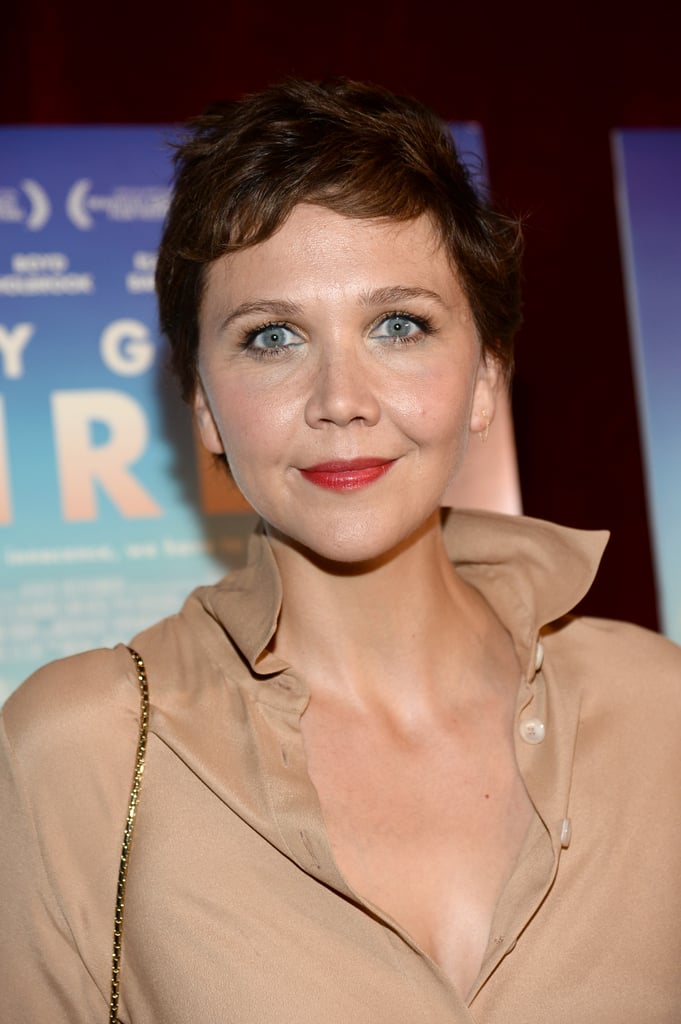 At the premiere of Very Good Girls, Maggie wore sheer red lipstick and a dash of blue liner in the inner corners of her eyes.
Diane Kruger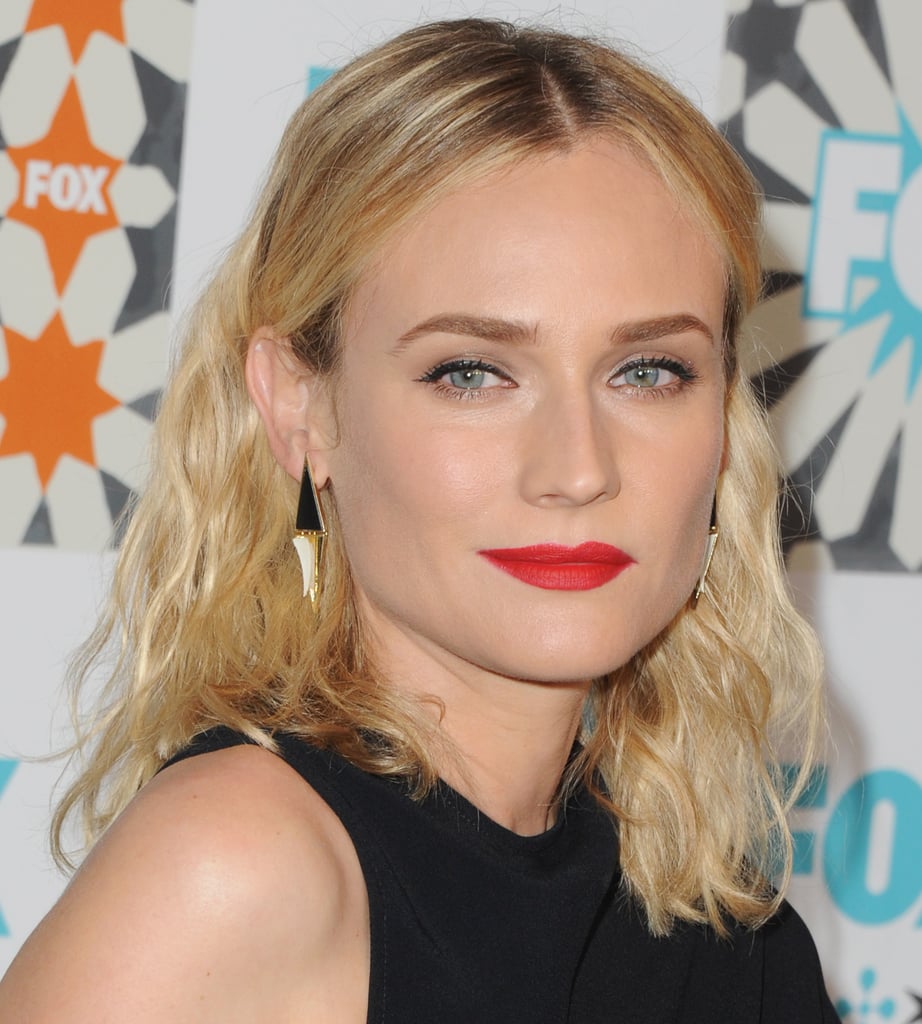 Diane arrived at the Fox All-Star Party in Hollywood with glowing skin, matte red lips, and beachy hair.
Emily Deschanel
At the Fox All-Star Party, Emily sported steel-gray smoky liner that nicely complemented her light blue eyes.
Taraji P. Henson
Taraji warmed up her flawless skin with a coral-pink lip gloss at the Fox All-Star Party.
Maria Menounos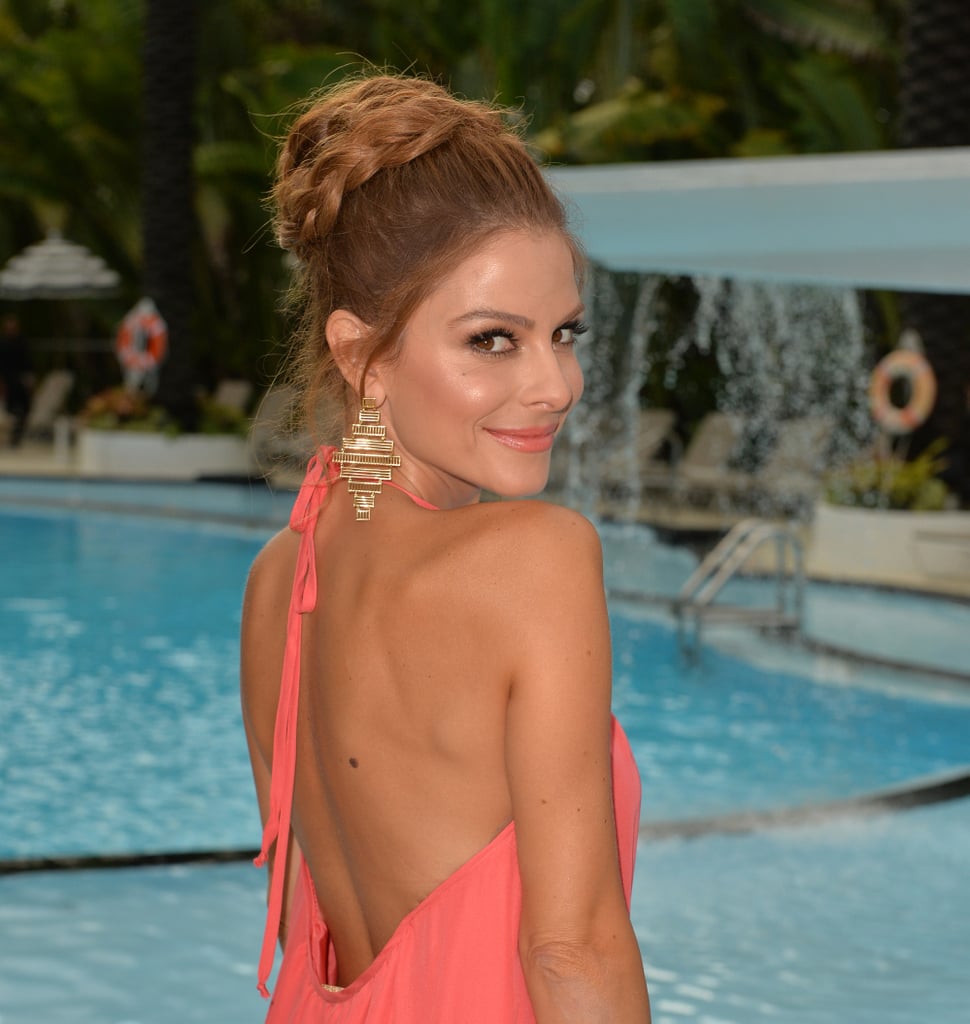 Maria was spotted at Miami Swim Week with a radiant tan and a gorgeous Grecian-inspired braided crown.
Alexa Chung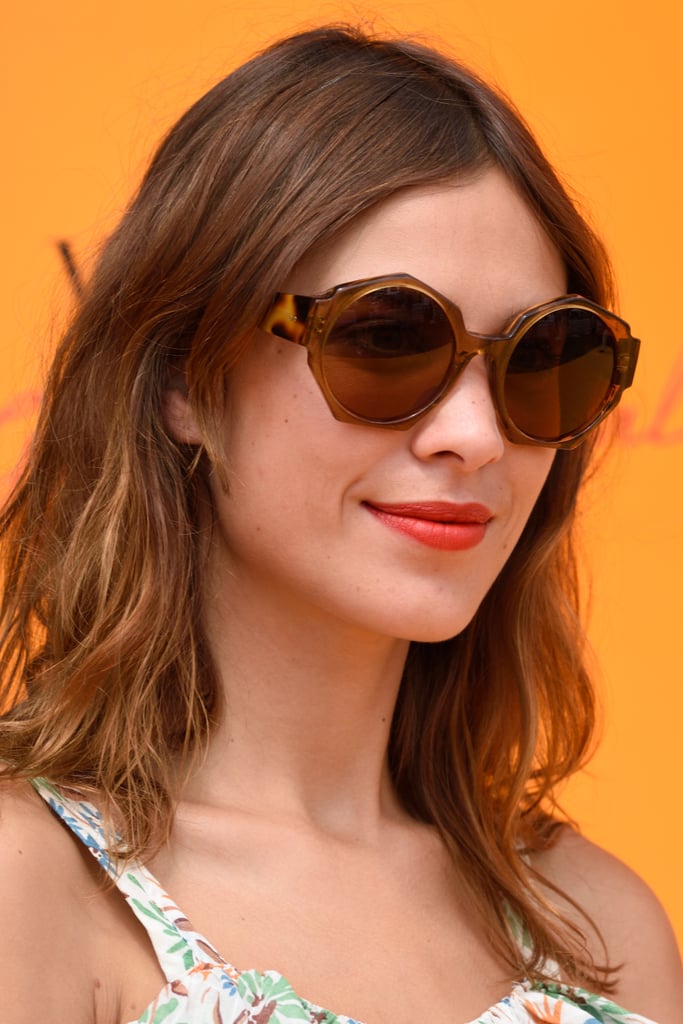 Alexa attended the Veuve Clicquot Gold Cup Final in England pairing a red-orange lip with tortoiseshell sunglasses [2].
Miranda Kerr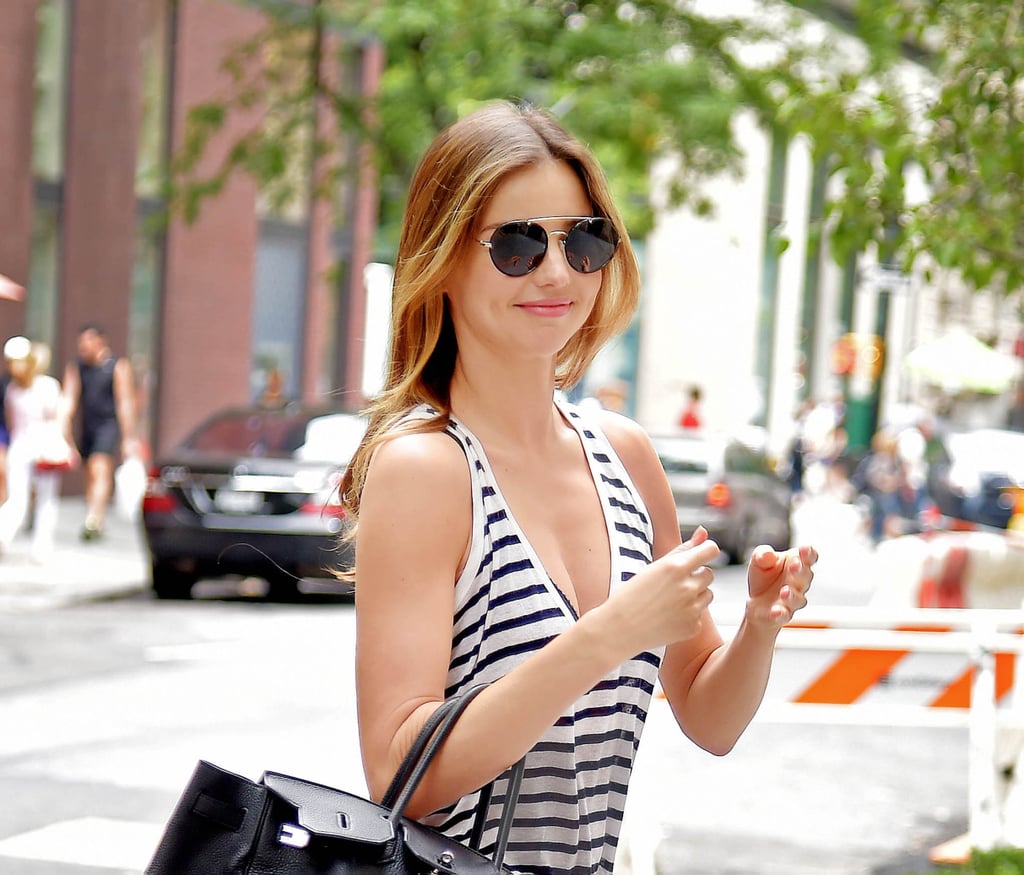 Miranda was seen in New York City with radiant skin and a slick of pink lip gloss.