Now that Summer is almost in full gear, celebrities are out and about enjoying their glowing skin and textured, wavy hair. We're standing on the sidelines ready to copy their effortless style. See top looks from Kim Kardashian [1], Kate Middleton, the Jenner sisters, Lucy Hale, and more!
Kelly Osbourne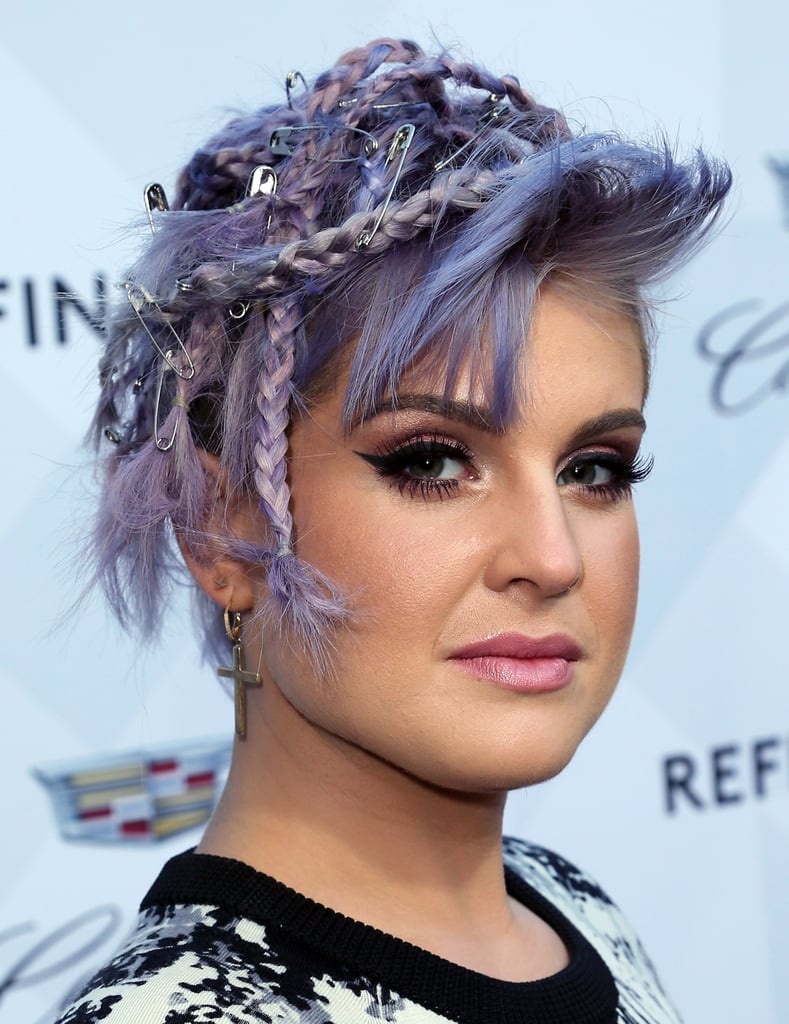 Kelly wowed the crowd at the Cadillac and Refinery29 party with this safety pin and plait combination.
Diane Kruger
At the Critics' Choice Television Awards, Diane pulled her blond hair back into a sleek low ponytail and added pastel color with her pink lipstick.
Emmy Rossum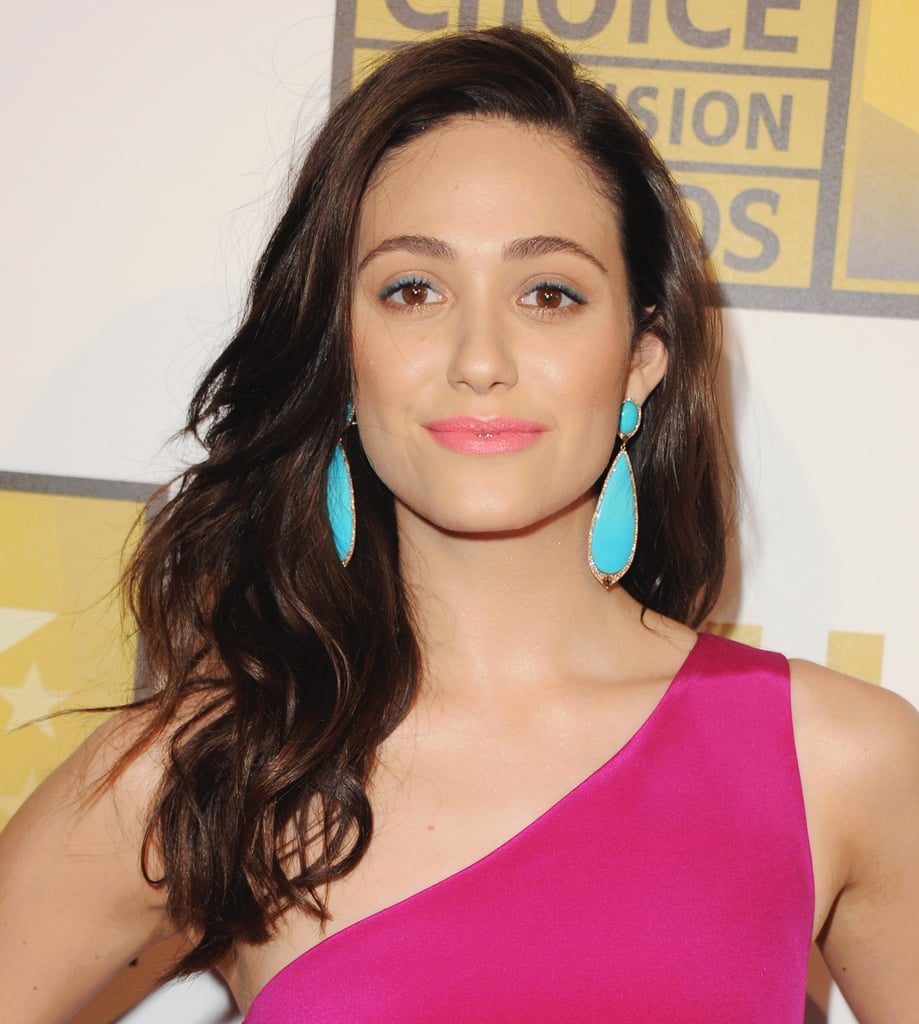 Emmy played with turquoise tones at the Critics' Choice Television Awards, wearing blue eyeliner and earrings with a pink lipstick shade.
Kaley Cuoco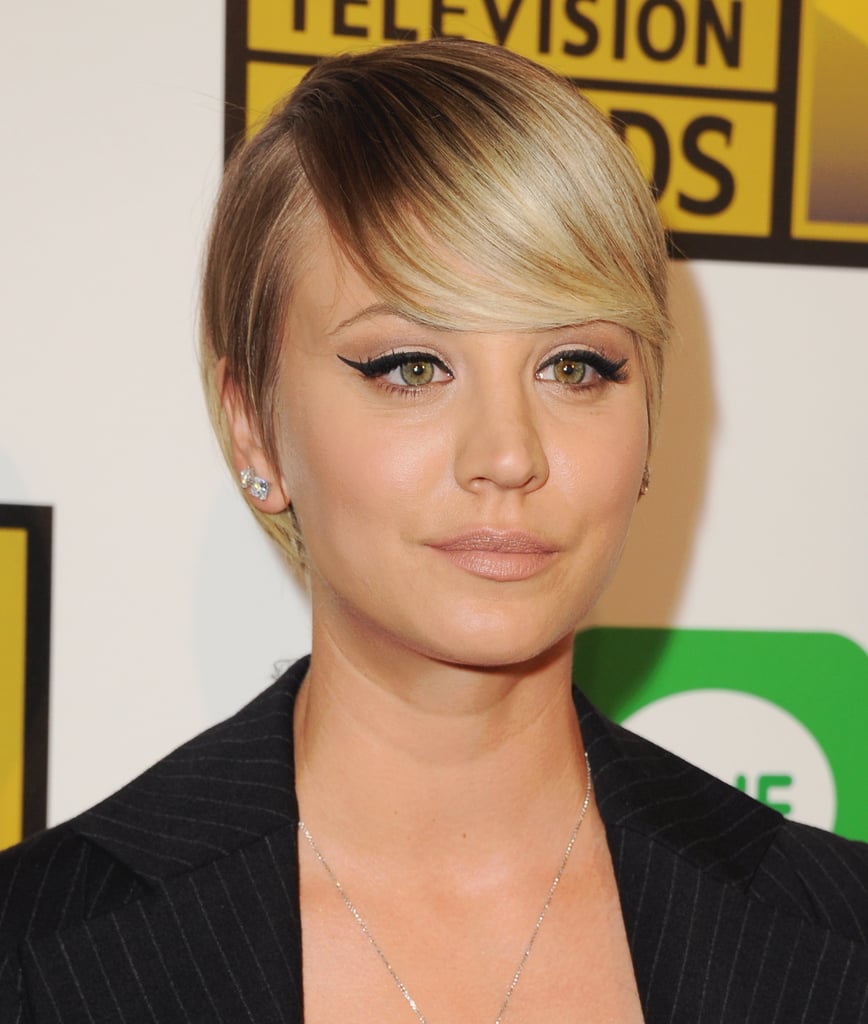 For the Critics' Choice Television Awards, Kaley sleekly styled her short bob and amped up her eye look with winged liner.
Keri Russell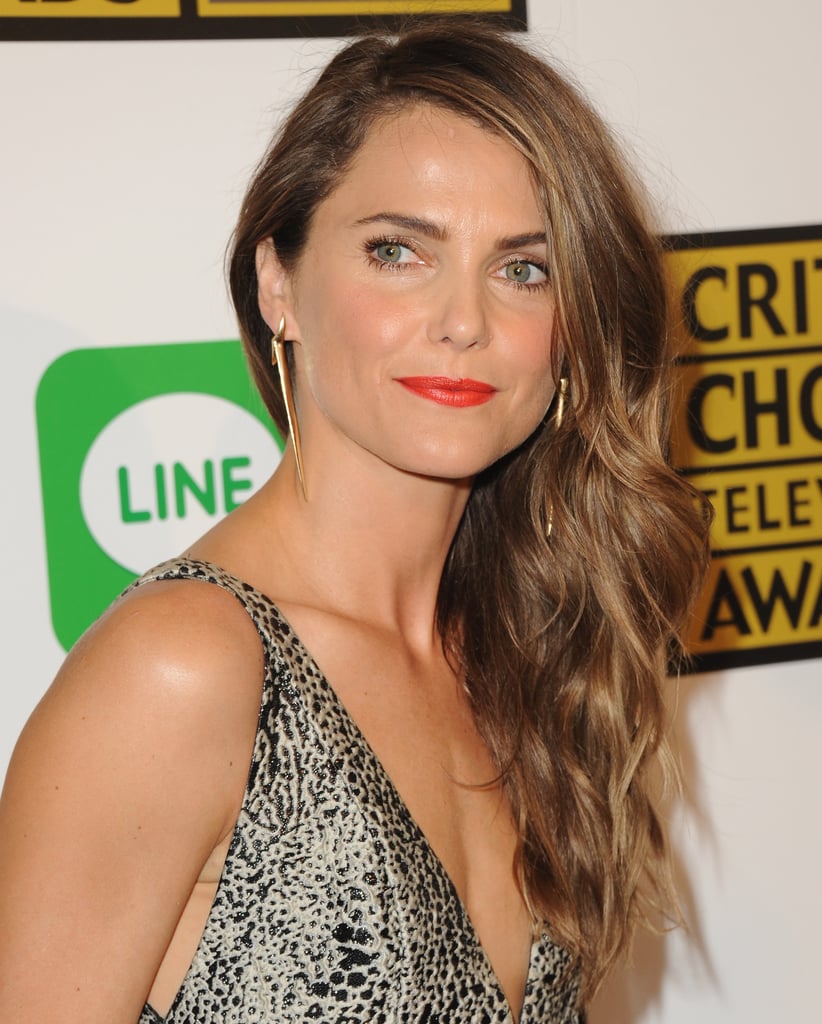 Keri wore her hair relaxed and wavy at the Critics' Choice Television Awards. The actress also added a trendy red-orange lip.
Karlie Kloss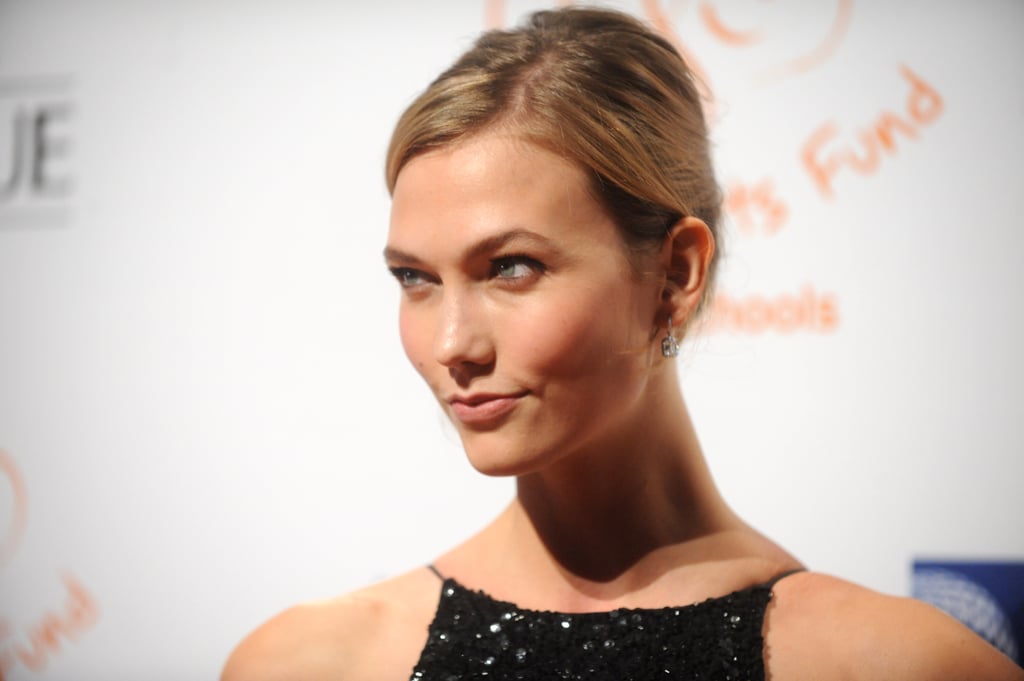 Karlie pulled her shoulder-length bob back into a french roll for the Happy Hearts Fund anniversary party, and her makeup was as natural as could be.
Natalie Portman
For her appearance at the Miss Dior exhibit in Shanghai, Natalie went with a classic beauty look. Her hair was styled in tight curls, and she swiped on a red lip.
Kim Kardashian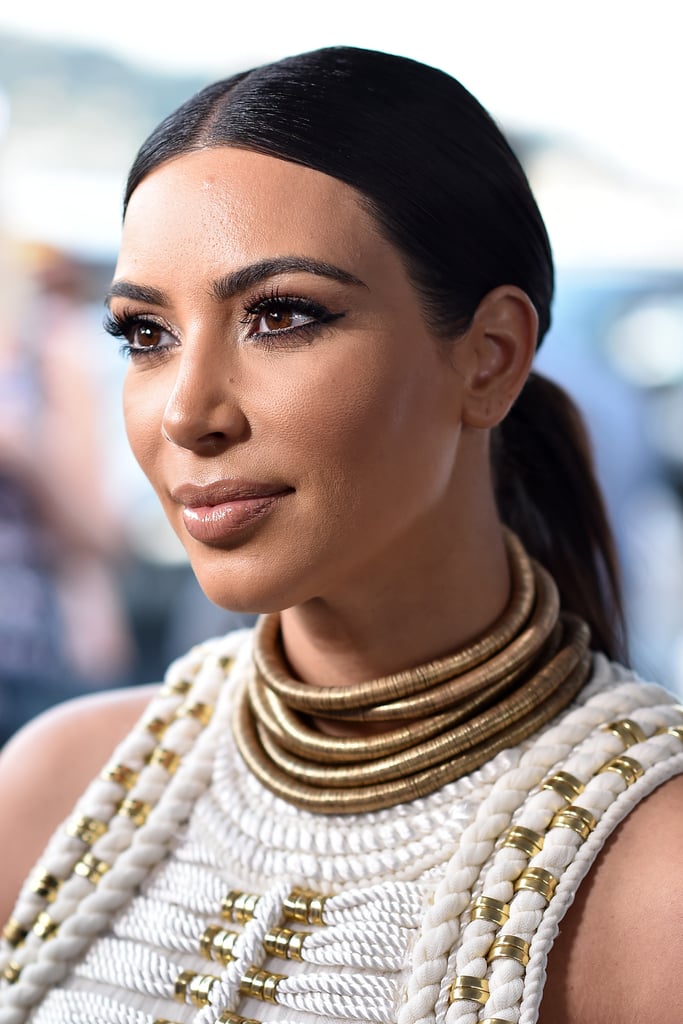 For the MailOnline Cannes party, Kim pulled her hair back into a sleek ponytail with a middle part.
Jessica Alba
At the New York Women in Film and Television Awards Gala, Jessica opted for a winged liner look and sleek, straight strands.
Jennifer Lopez
Jennifer's high, voluminious ponytail at the 106 & Park live appearance really showed off her highlights.
Jennifer Lopez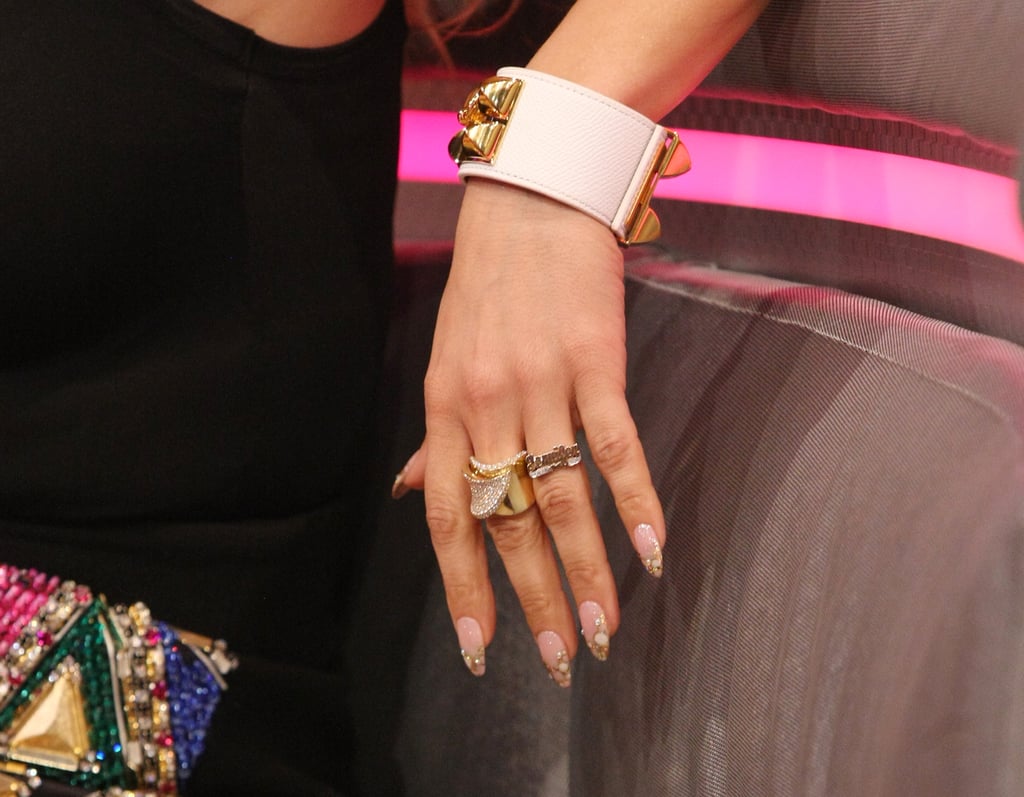 Jennifer's nail art was a glittery french manicure that shone almost as bright as her diamond jewelry.
Zoë Kravitz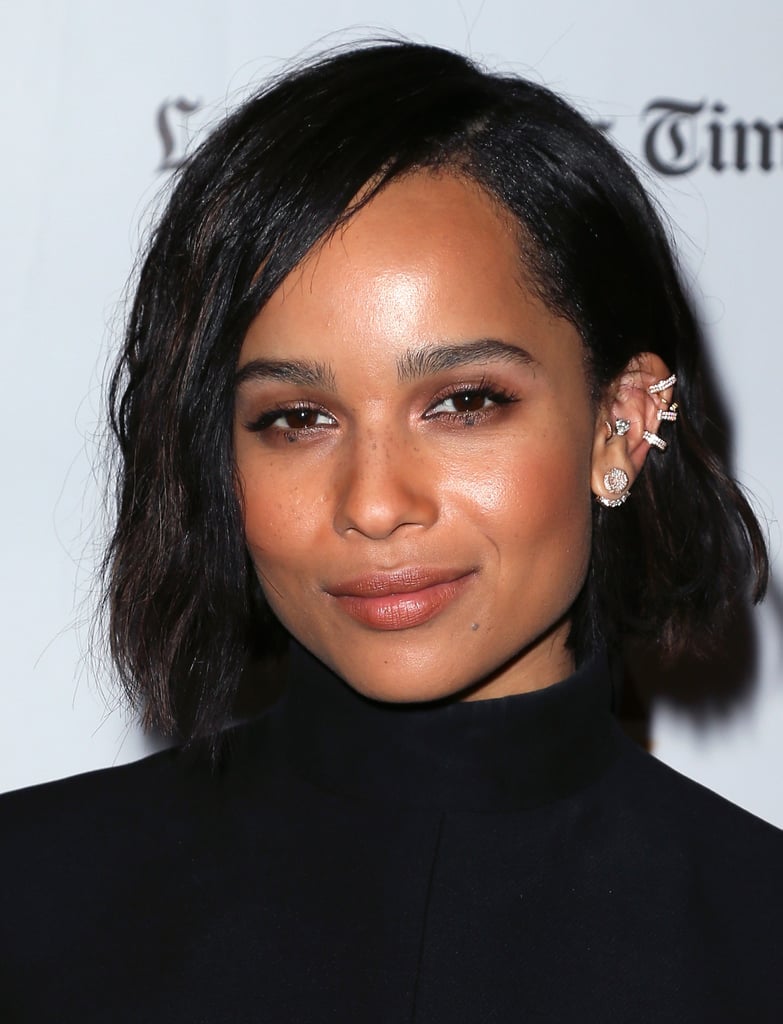 At The Road Within's screening in LA, Zoë debuted her newly dyed black hair.
Kaley Cuoco and Kelly Osbourne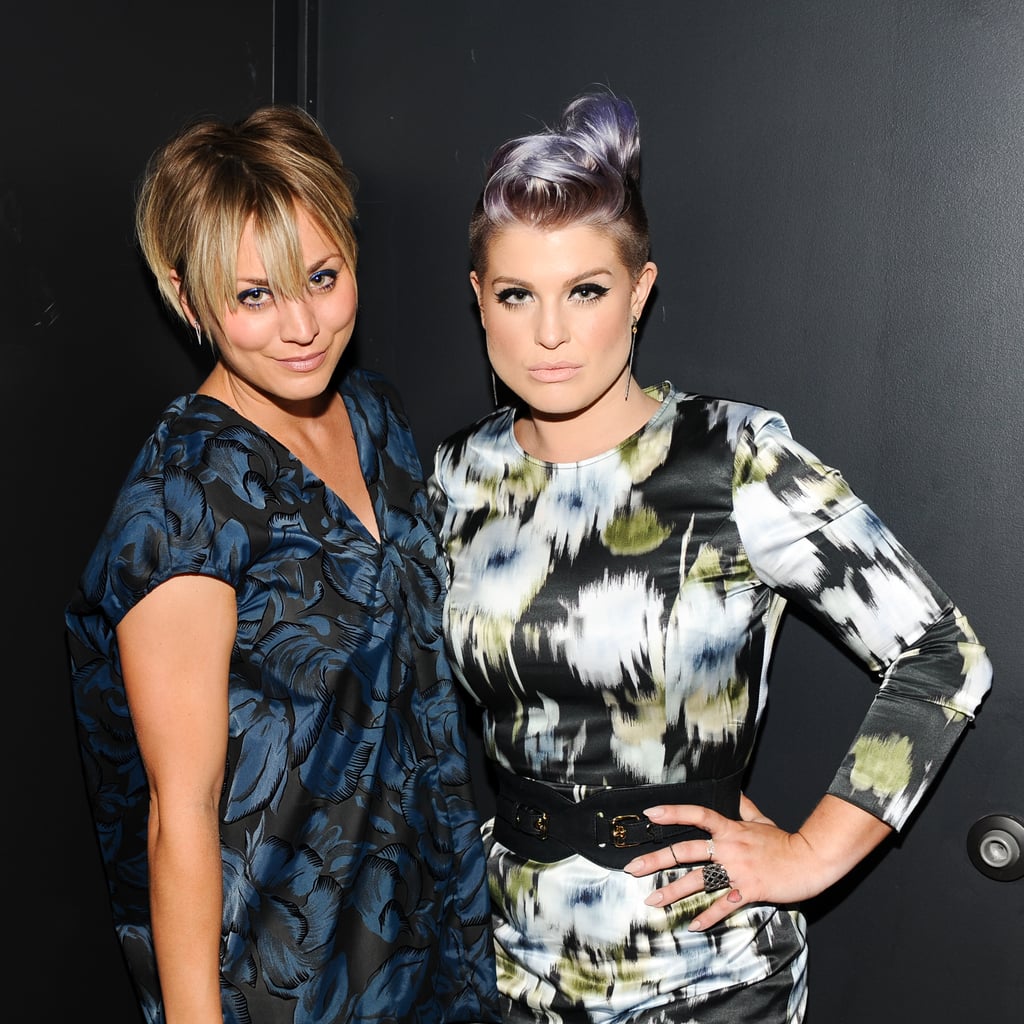 Kaley and Kelly showed off their short hairstyles at the Vanity Fair and Vera Wang celebration. Both ladies rocked shorn styles for Summer.
Kate Middleton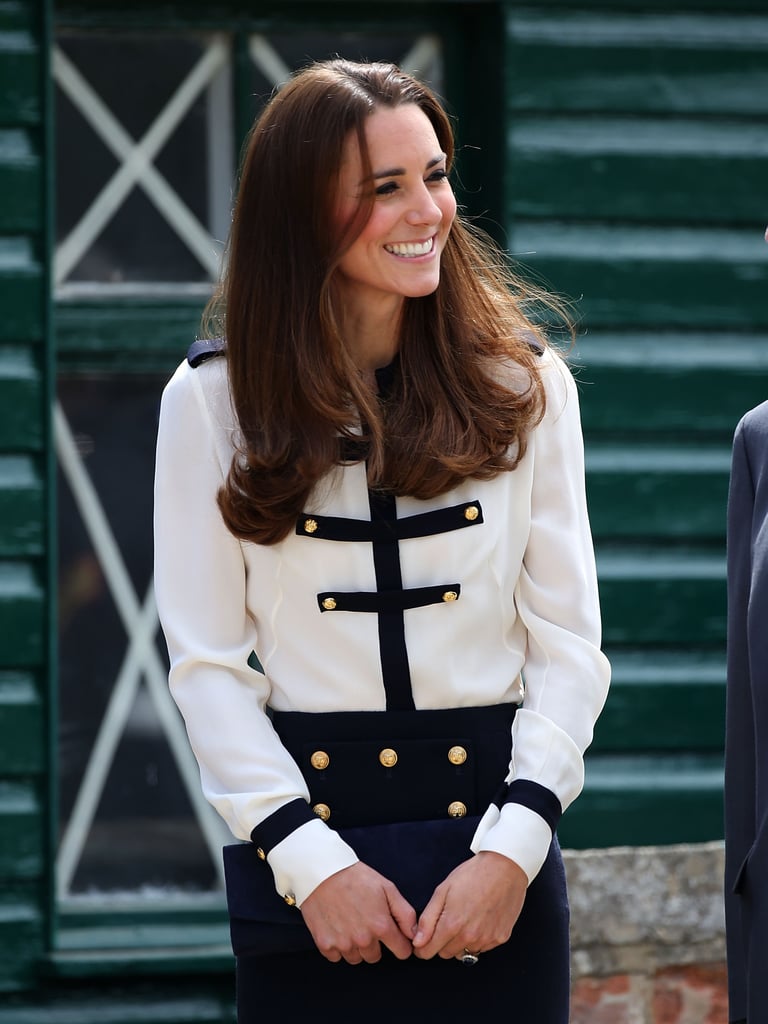 During her visit to Bletchley Park, Kate's perfect blowout couldn't be fazed by the windy weather.
Kate Mara
At the Coach Summer party, Kate tried out the wet look from the runway. She pulled back her shoulder-length bob into a braid on one side and tucked it under at the nape to create the illusion of an undercut.
Chloë Moretz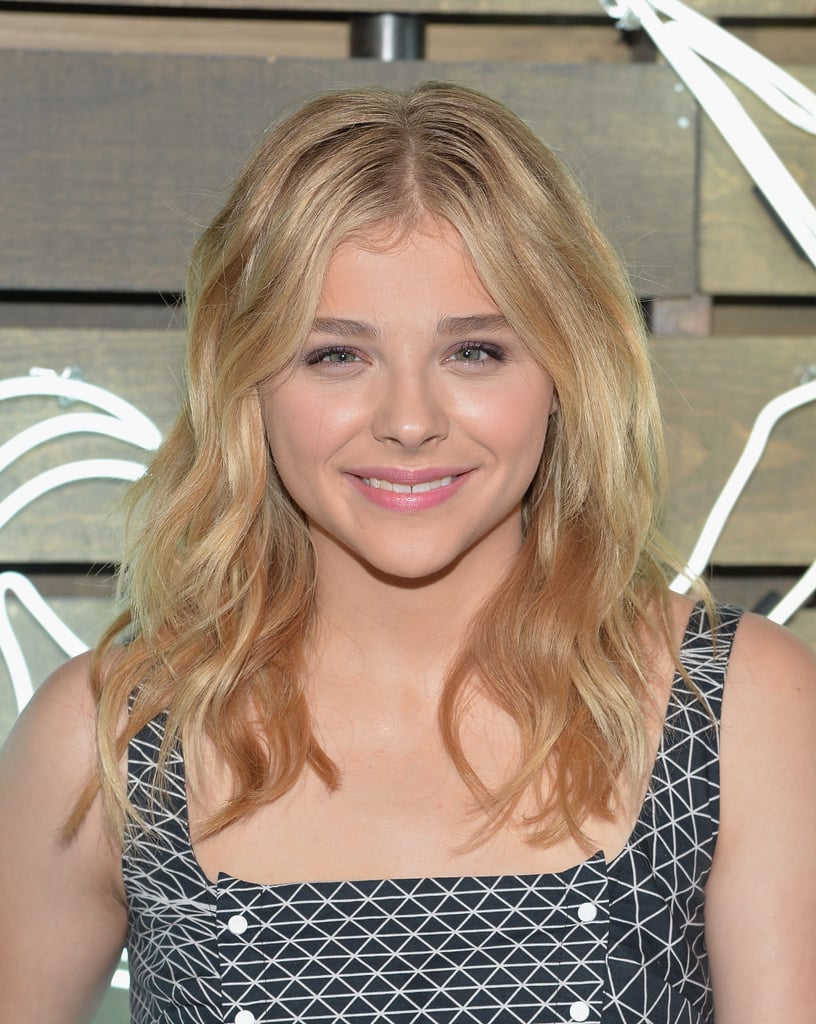 Chloë went with beachy waves for the Coach Summer party and added a sheer pink to finish off the look.
Jourdan Dunn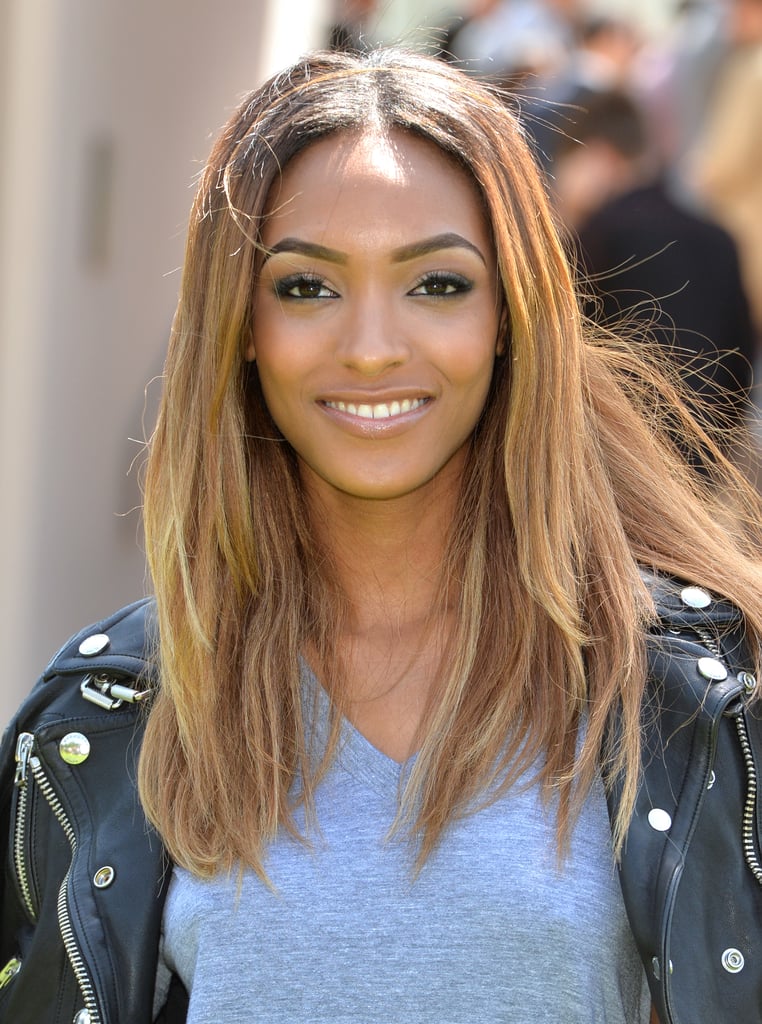 Jourdan Dunn lightened her hair to a caramel color for Summer, and she showed off her blond highlights at the Burberry men's presentation.
Olivia Wilde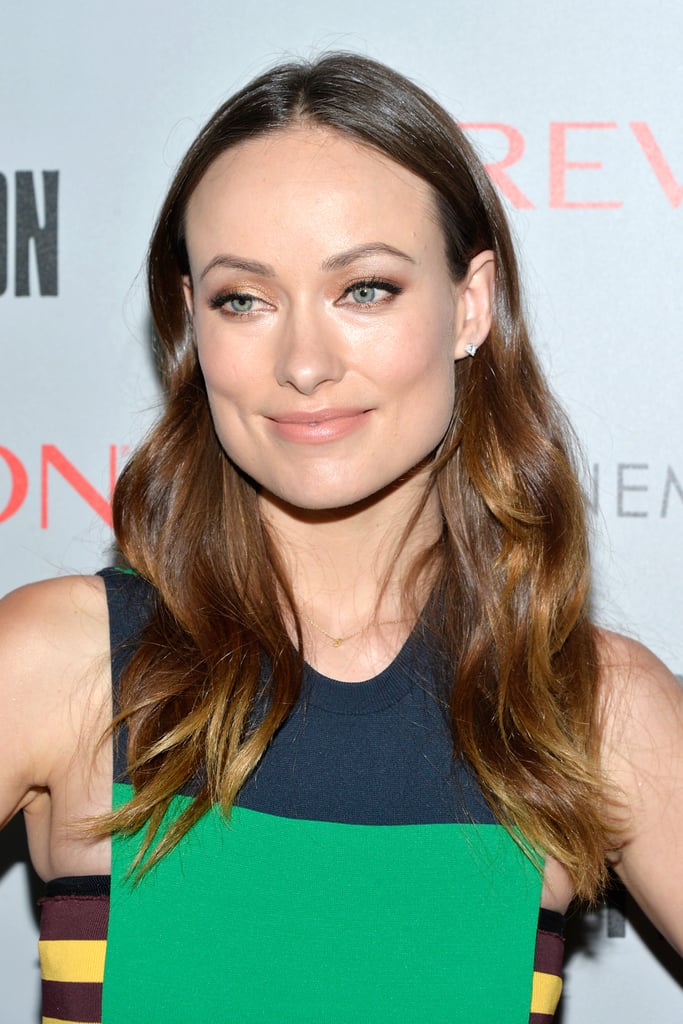 Typically Olivia goes for bright shadow and eyeliner colors, but for the screening of Third Person, she opted for a sand-colored gold shade and a nude lip.
Anna Paquin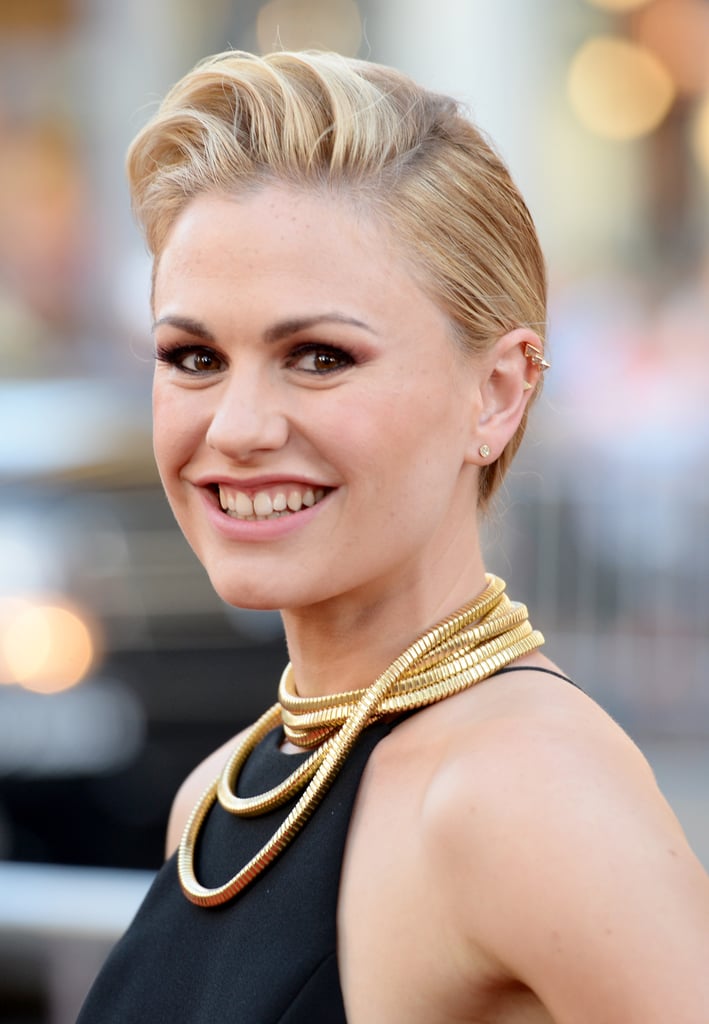 Anna made her brown eyes pop with a burgundy smoky eye at the premiere of True Blood season seven.
Anna Paquin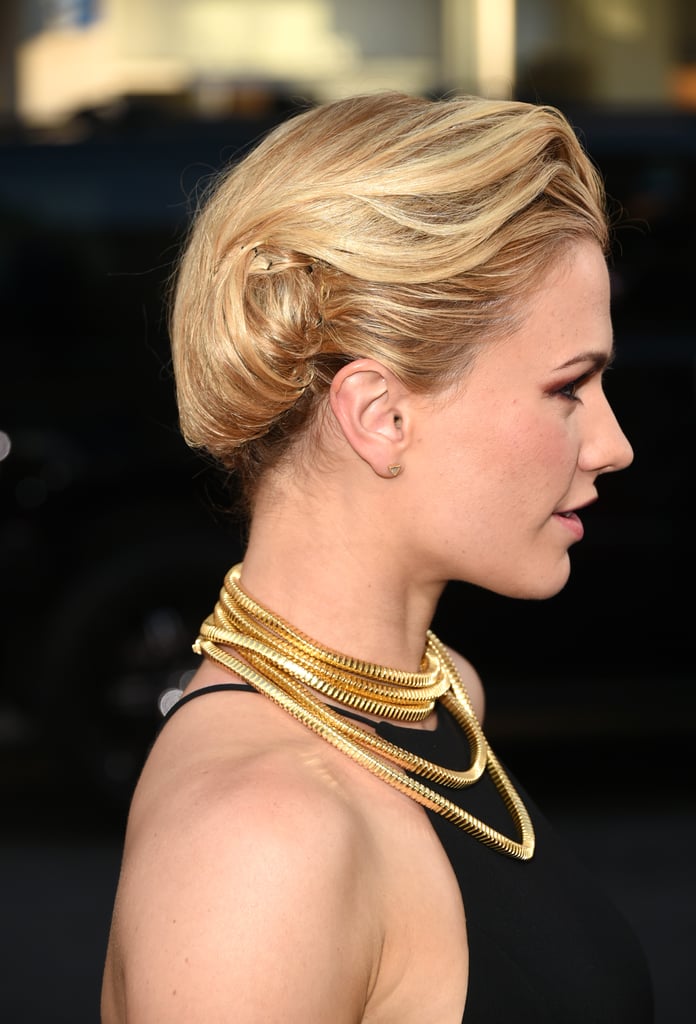 Her hair was tucked back into a vintage-style victory roll.
Jennifer Lopez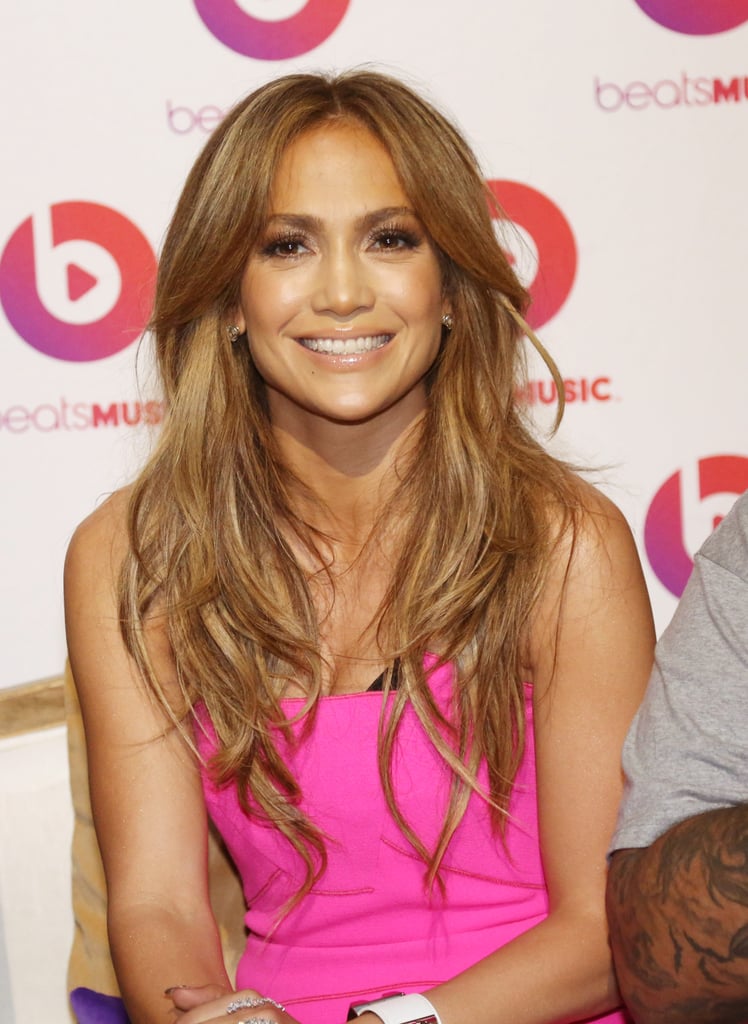 Jennifer wore her signature glowing beauty look for her album release party in NY: extralong lashes, metallic eye shadow, and a nude lip gloss.
Olivia Palermo and Nicky Hilton
At the Shoshanna and Elizabeth Arden launch party, Olivia and Nicky both pulled their hair into buns, proving it's the ultimate hairstyle to keep cool this season.
Eva Longoria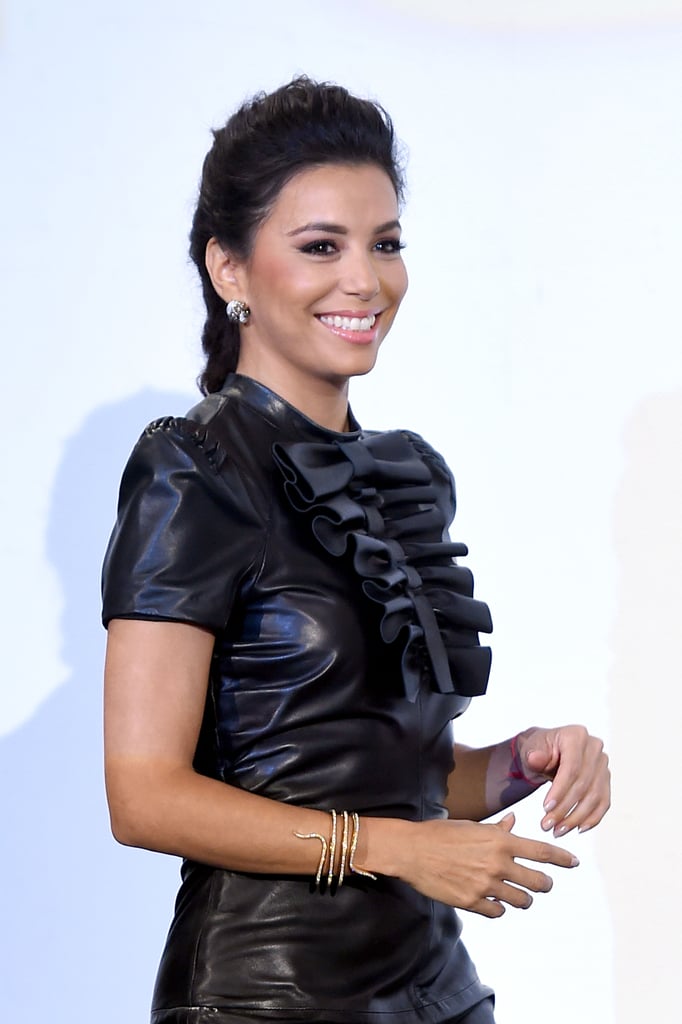 Eva pulled her hair back into a twisted ponytail for the Taormina Film Fest in Italy.
Halle Berry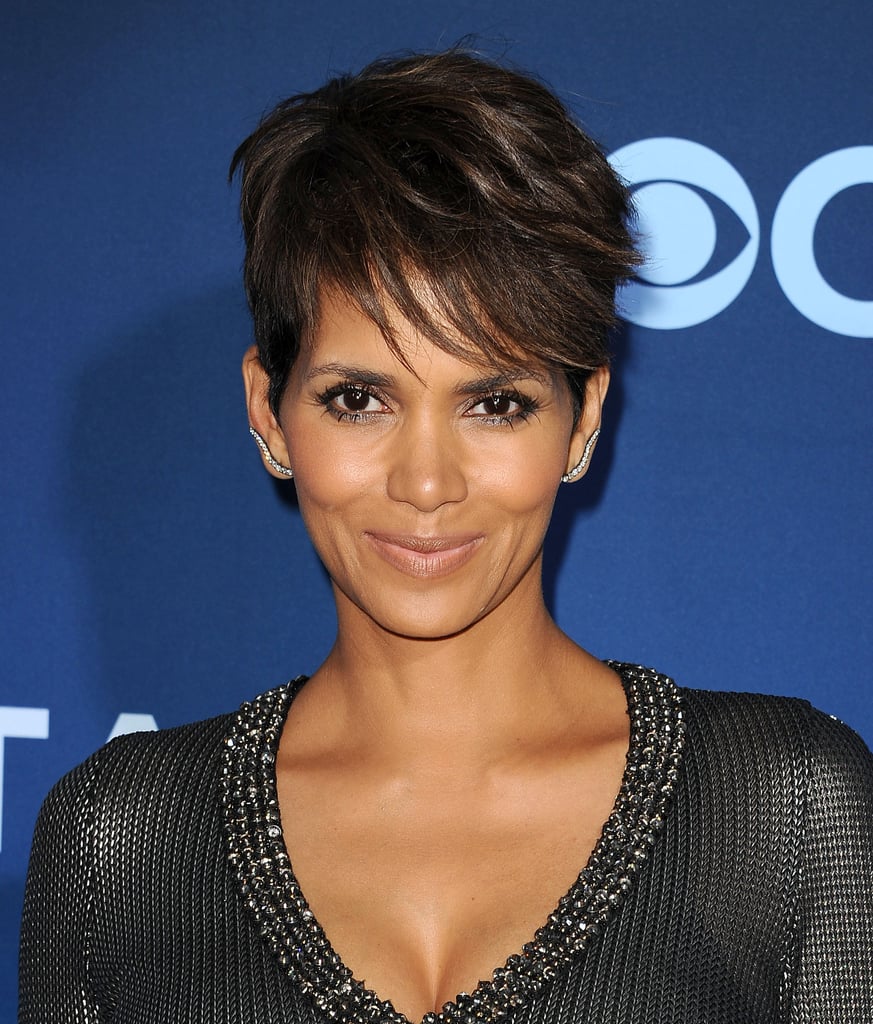 Halle was glowing at the premiere of Extant in LA, where she wore her pixie with a piecey fringe.
Teresa Palmer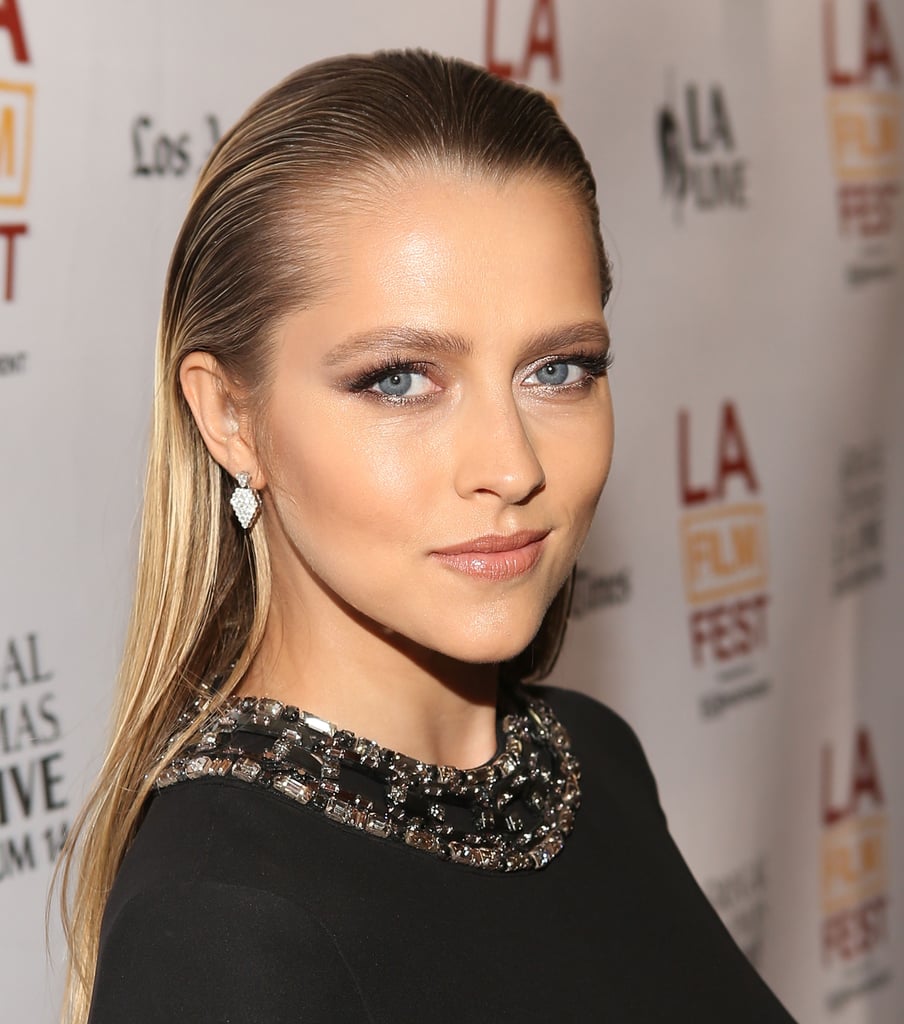 At the Los Angeles Film Festival screening of Cut Bank, Teresa slicked back her hair into a dual-textured look.
Zendaya
We're not quite sure how ferocious Zendaya's growl pose turned out, but her manicure was truly fierce.
Demi Lovato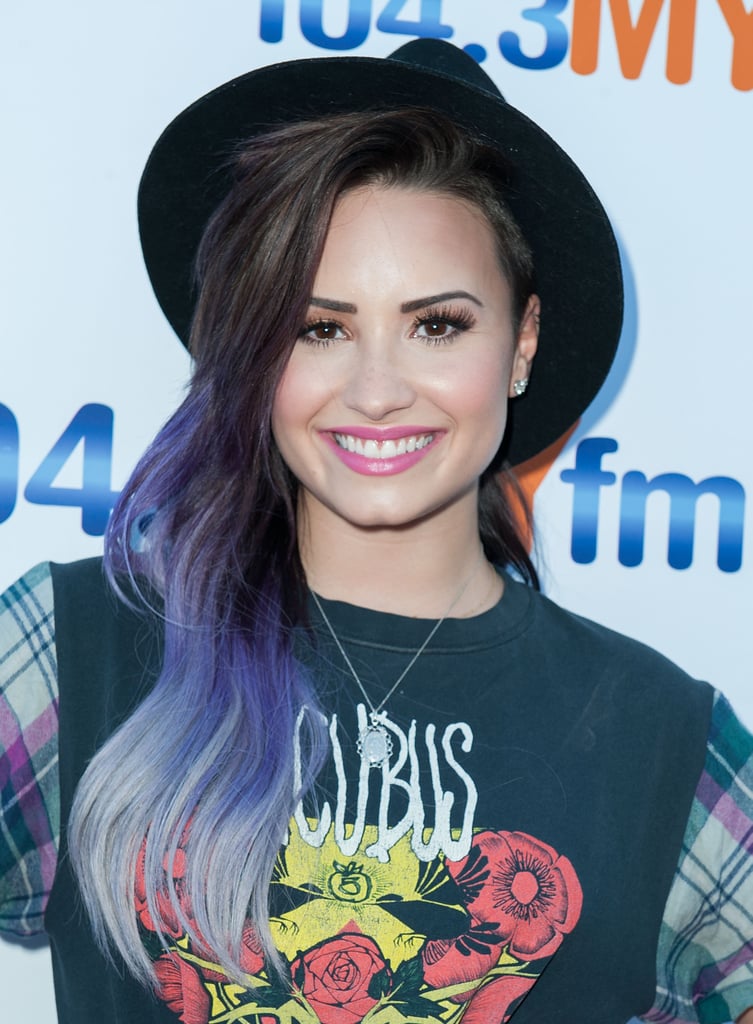 Demi wore a hat to the Big Night Out at the Hollywood Bowl, but her purple and gray ombré was still on display.
Kate Middleton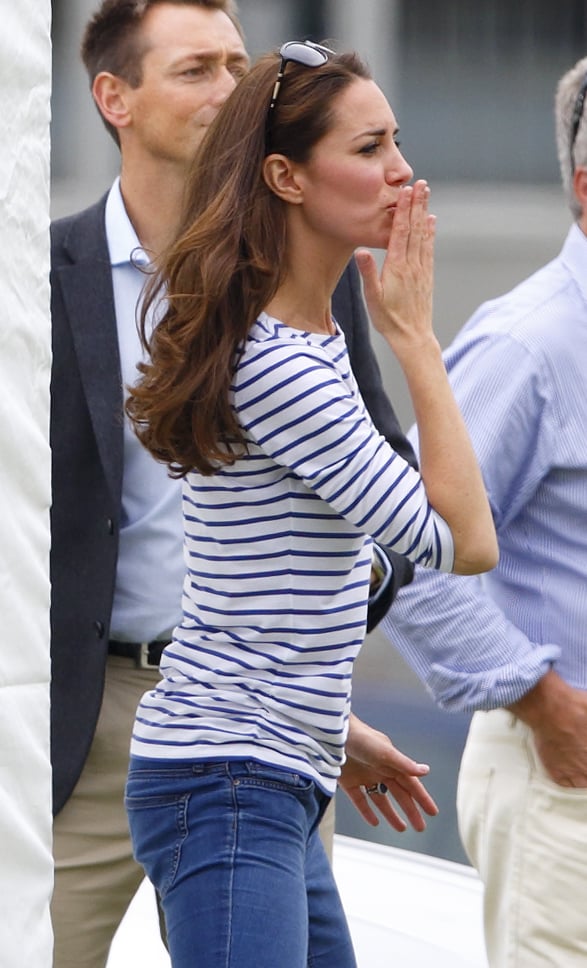 While blowing a kiss to Prince William, Kate's waves caught wind of a slight breeze, showing off her perfect texture.
Prince George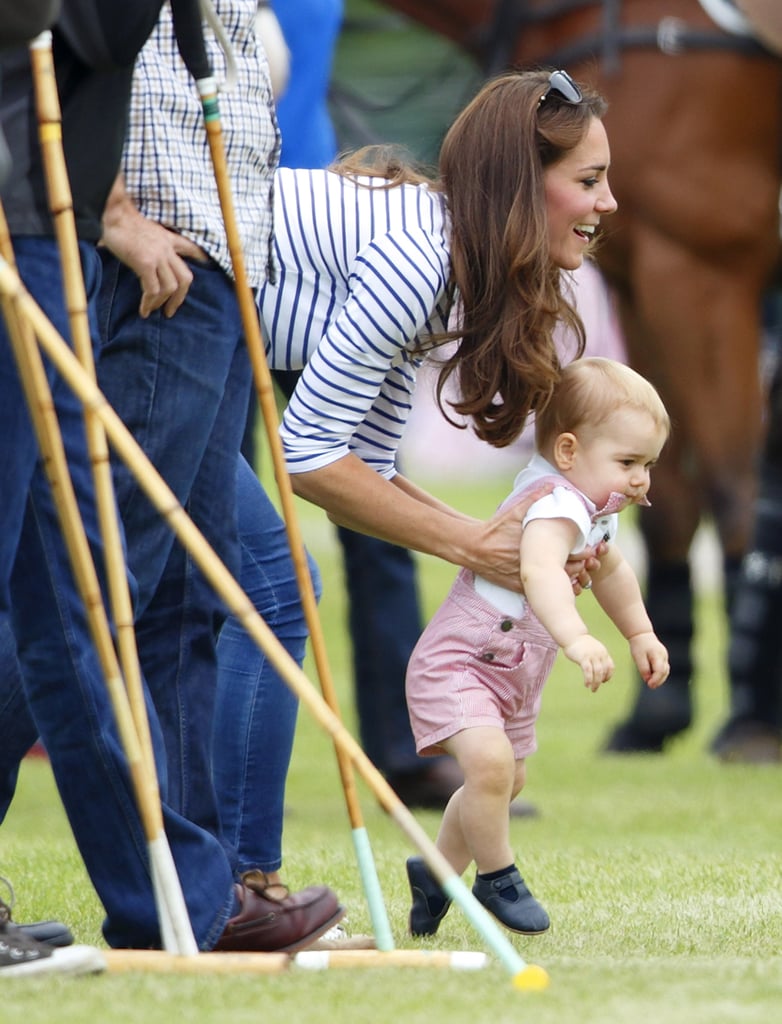 Can we also talk about the baby prince's gorgeous golden blond hair? Adorable (and enviable!).
Kendall Jenner
It was no surprise that Kendall went with her "klassic" look for the MuchMusic Video Awards in Toronto, Canada: sleek, center-parted strands, bold brows, heavy eyelashes, and nude lips. That said, we still want to copy the flattering beauty style for our next night out.
Kylie Kenner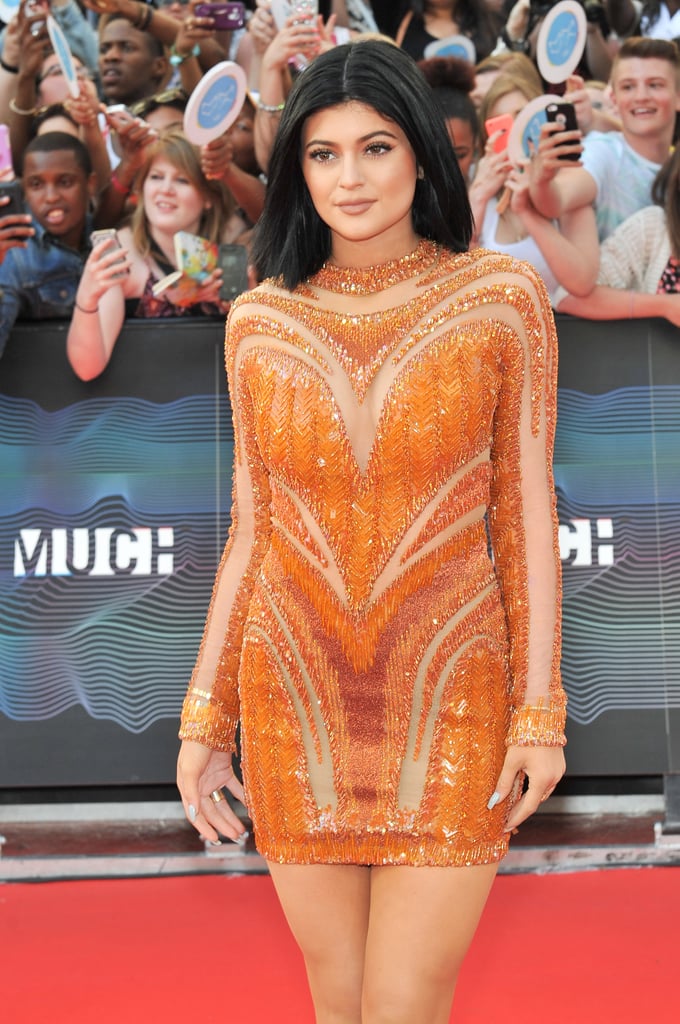 The younger Jenner sister went with a similar look to the MuchMusic Video Awards in Toronto, Canada, except she rocked a bit more volume in her lob. We also dug her peach-sculpted cheekbones that matched her dress.
Lucy Hale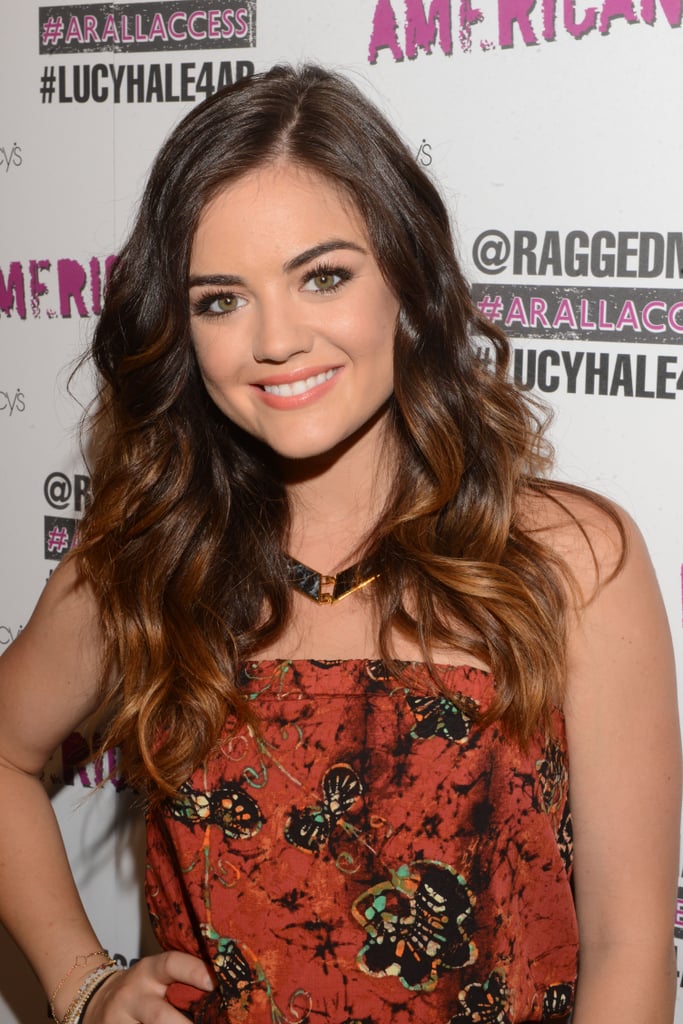 At a Macy's campaign event in Sherman Oaks, CA, the Pretty Little Liars star showed off perfect beach waves tinted with a honey, ombré color job.
Pamela Anderson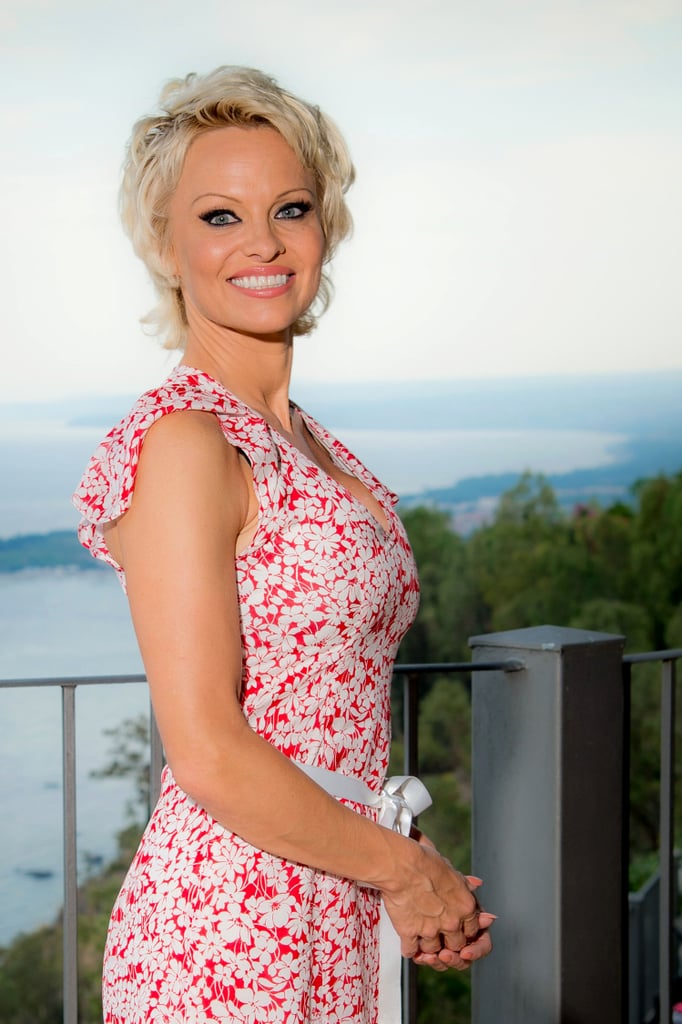 The 46-year-old model and actress proved she's still got it when she rocked this classic Hollywood look — a short curled crop and dramatic, winged eyeliner — at a portrait session during the 60th Taormina Film Fest in Italy.