The first week of Spring is the perfect time to start experimenting with your hair and makeup, and stars are already doing that in droves. Anne Hathaway [1] changed up her pixie from day to night [2], two Mad Men stars debuted orange lips, Shaliene Woodley keeps showing off natural beauty, and Emma Watson [3] just keeps striking gold. Ready for some gorgeous, pin-worthy inspiration? Scroll on!
Mila Kunis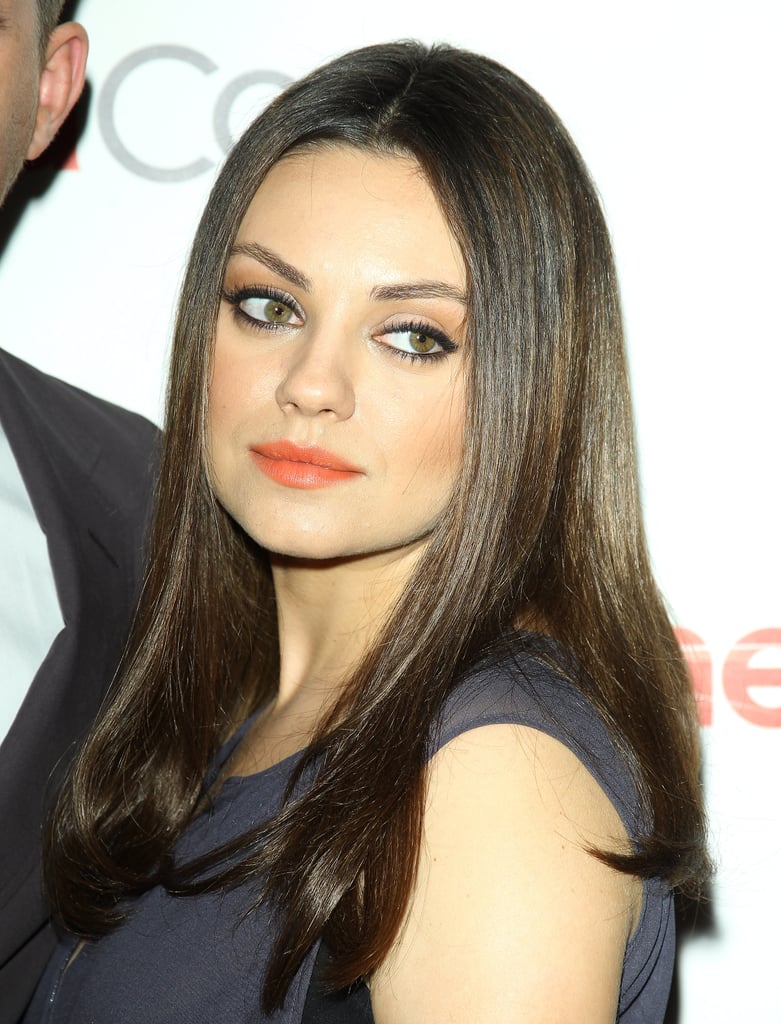 Mila's orange lips and black liner at CinemaCon 2014 made for a gorgeous look at her first appearance since announcing her pregnancy!
Emma Stone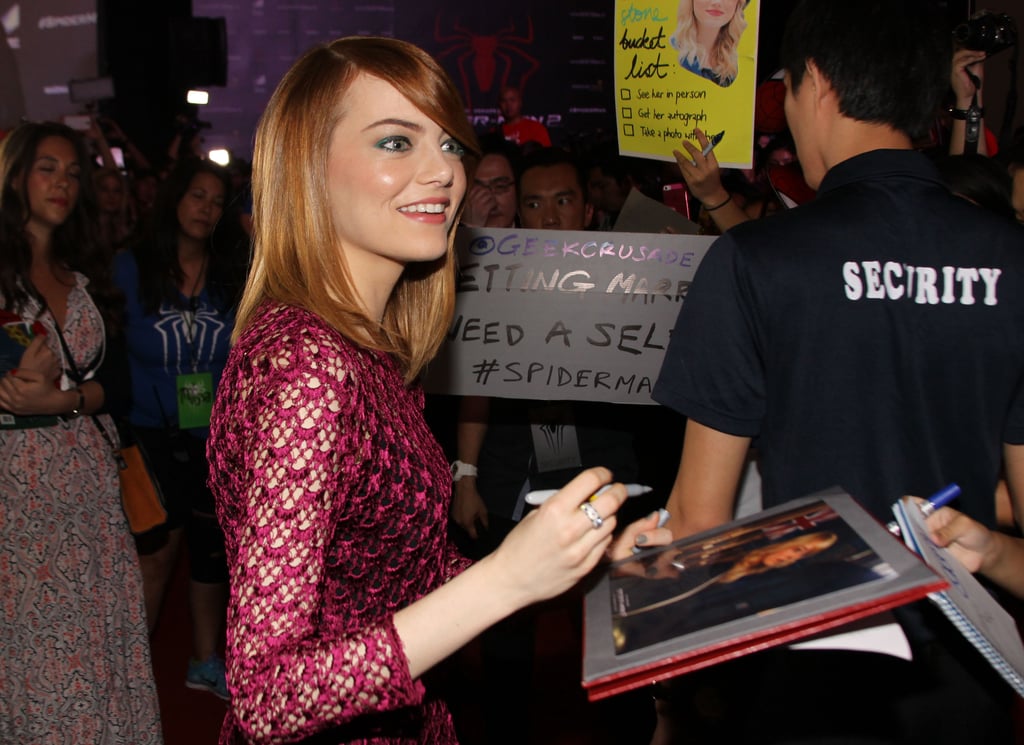 While signing autographs during an Amazing Spider-Man 2 event in Singapore, Emma smoked out her shadow in a metallic blue.
Cameron Diaz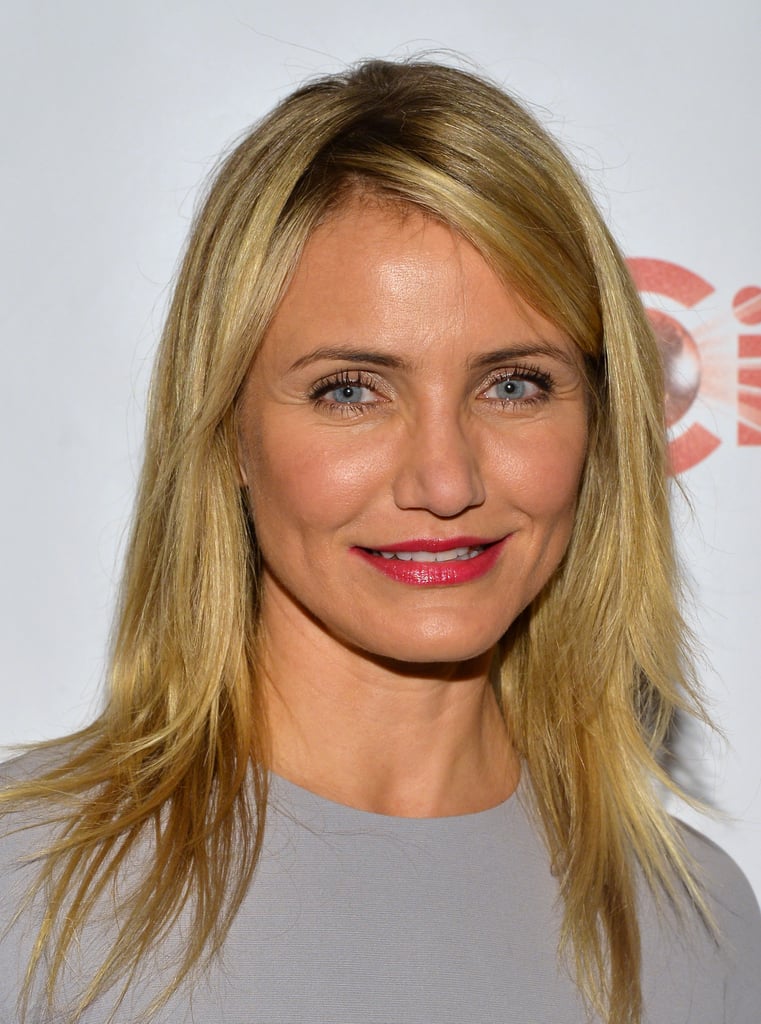 During CinemaCon 2014, Cameron opted for a bright pink lip and straight hair.
Leslie Mann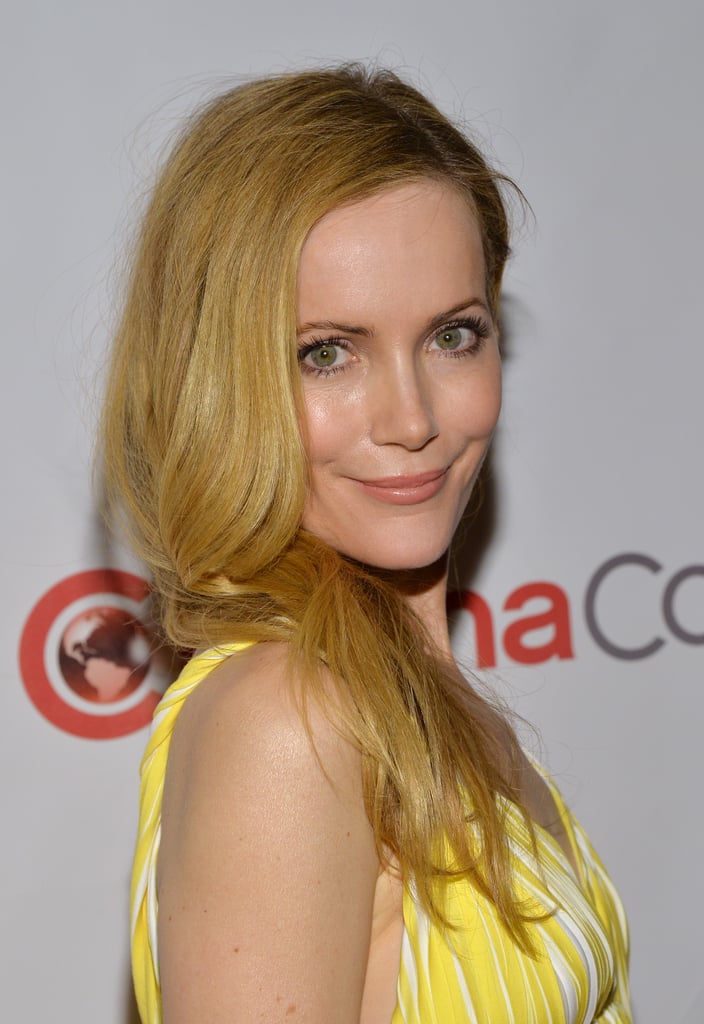 Leslie wore her hair sweet and tousled at CinemaCon 2014.
Shailene Woodley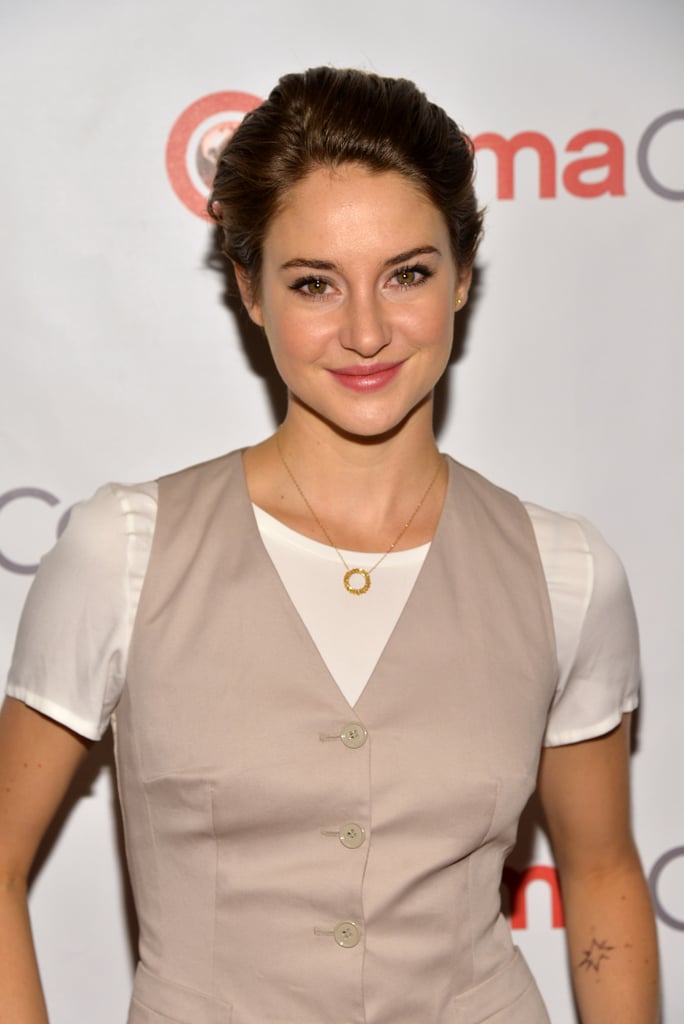 At CinemaCon 2014, Shailene's glossy lips and tousled pixie were sweet and sultry.
Jennifer Connolly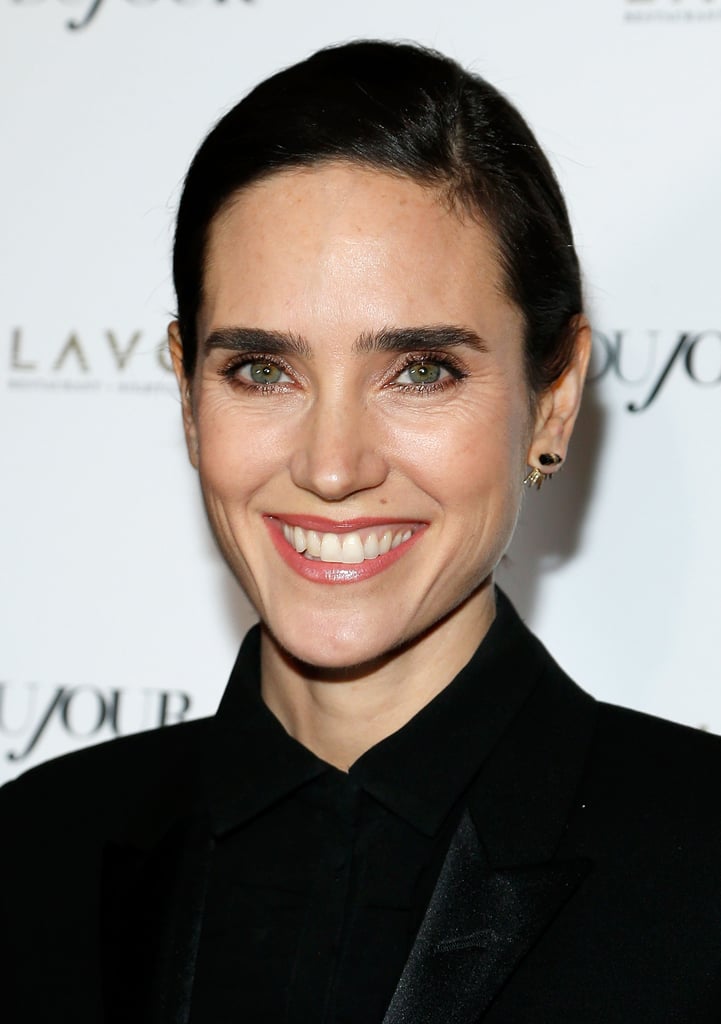 From her dewy skin to her bold brows, Jennifer's look was an absolute win at DuJour Magazine's Spring 2014 issue celebration.
Lena Dunham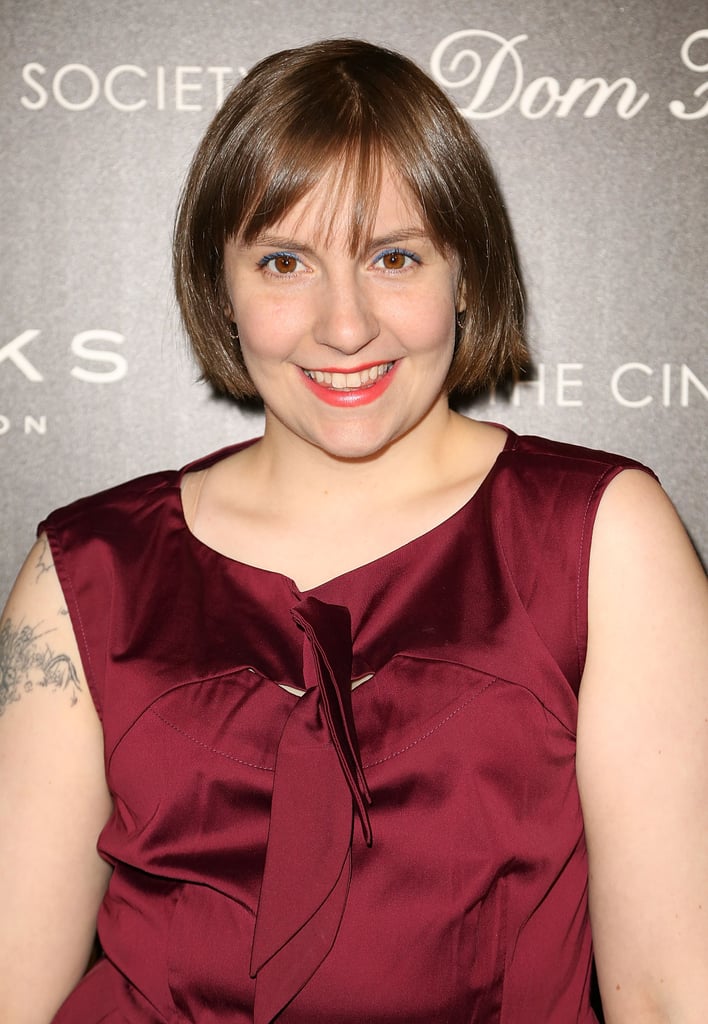 With her bangs pretty and piecey, Lena's look hit the mark at a screening of Dom Hemingway.
Shailene Woodley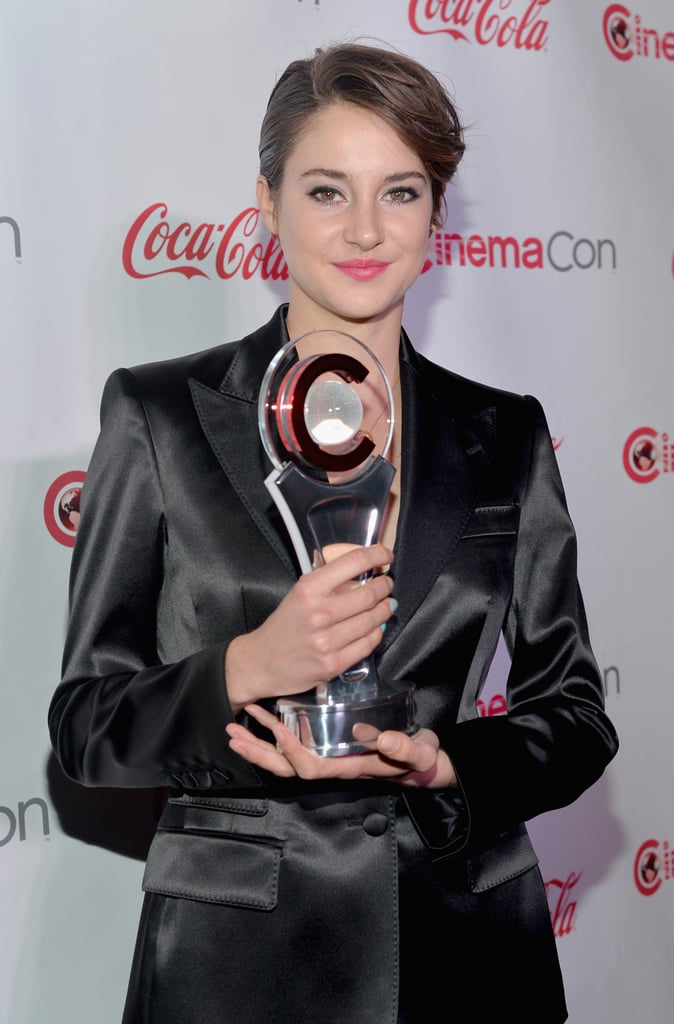 We love this vintage, sweeping style on Shailene at CinemaCon's Big Screen Achievement Awards.
Leslie Mann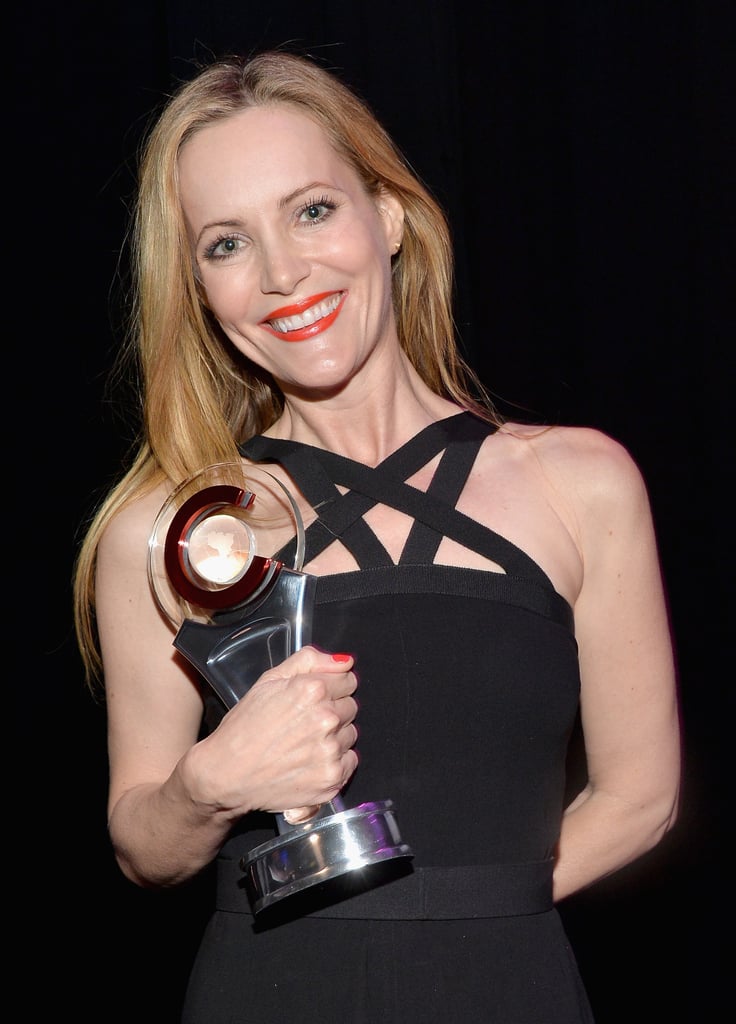 Glossy lips suited Leslie at CinemaCon's Big Screen Achievement Awards.
America Ferrera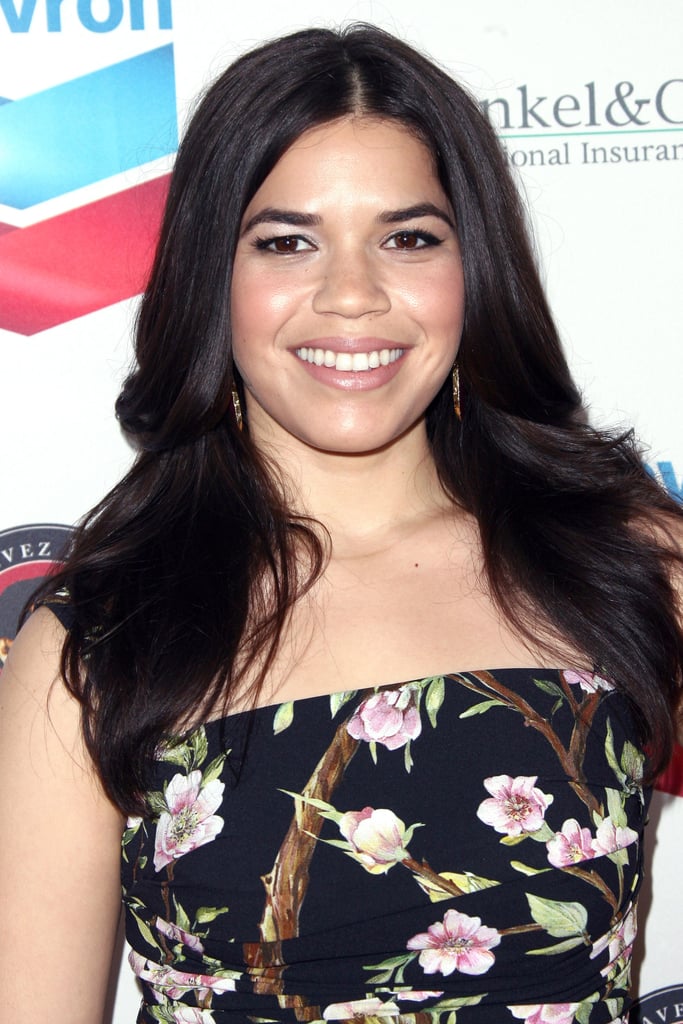 America opted for rosy cheeks and loose curls at the Cesar Chavez Foundation's Legacy Awards dinner.
Dree Hemingway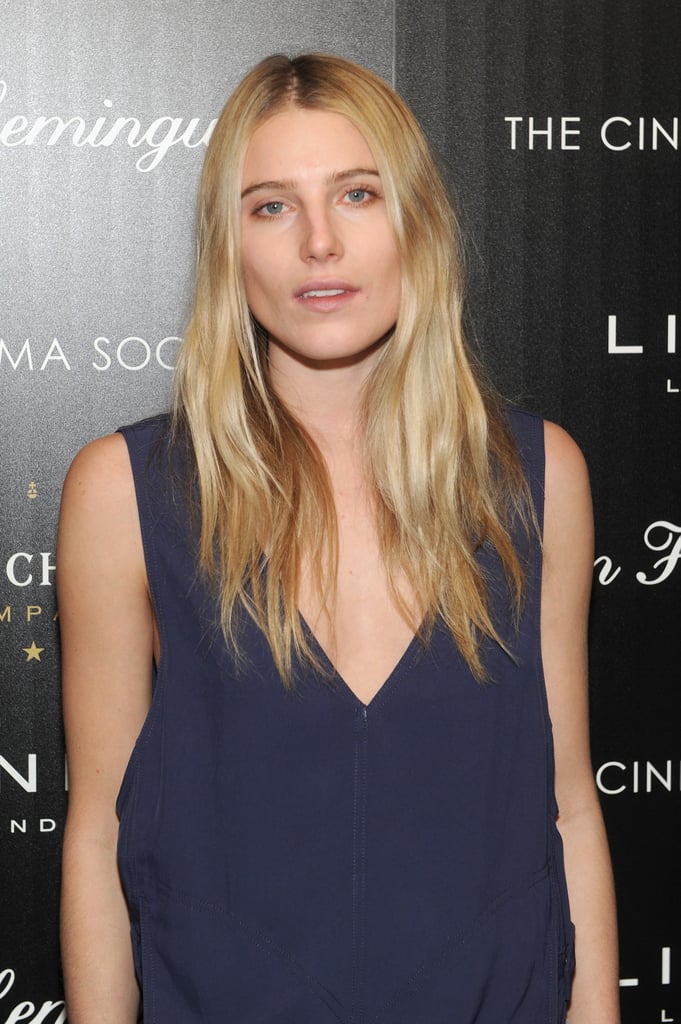 We can't wait to give Dree's tousled, beachy waves a test-drive this Summer.
Elettra Wiedemann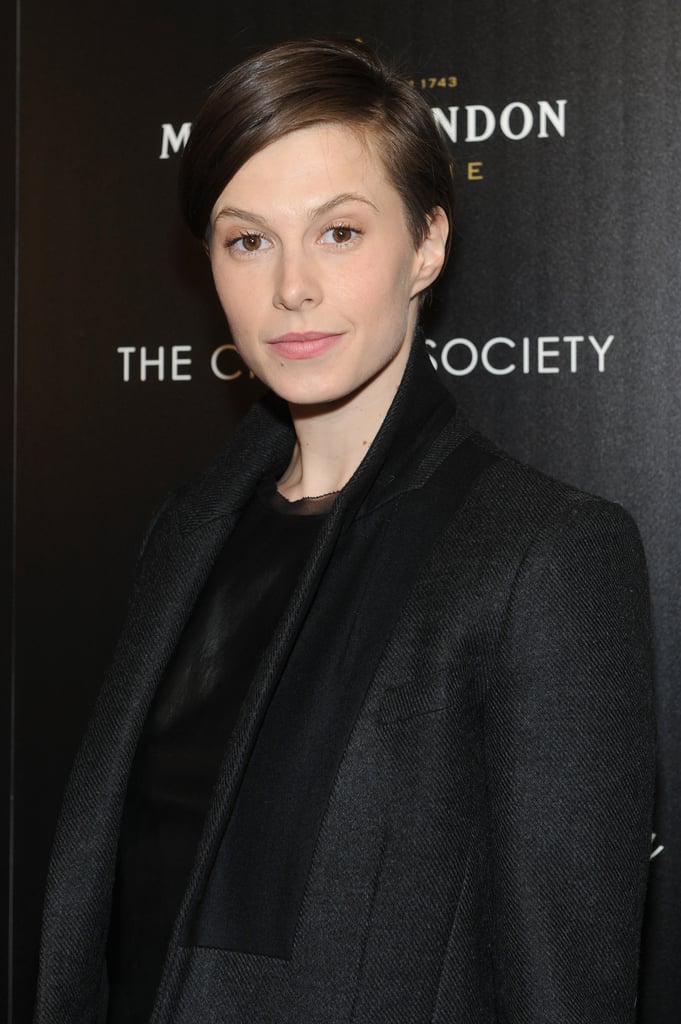 Elettra's neutral makeup and slicked pixie made for a chic look at the Dom Hemingway screening.
Drew Barrymore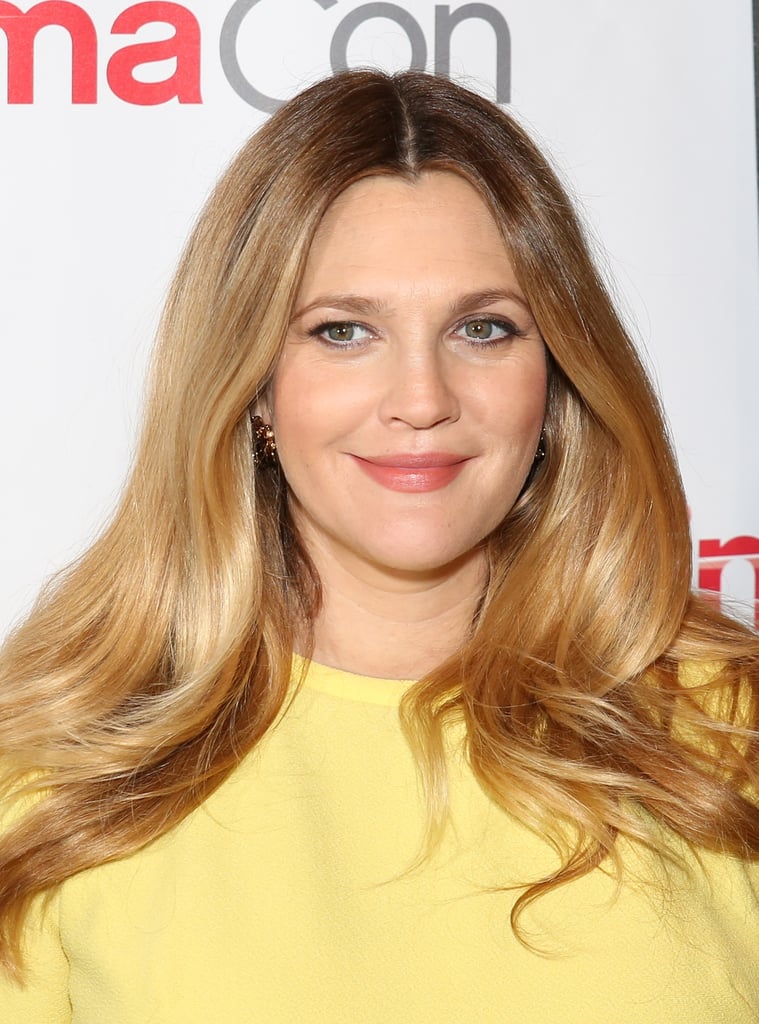 Drew's mom-to-be glow was out in full force at CinemaCon 2014.
Rosario Dawson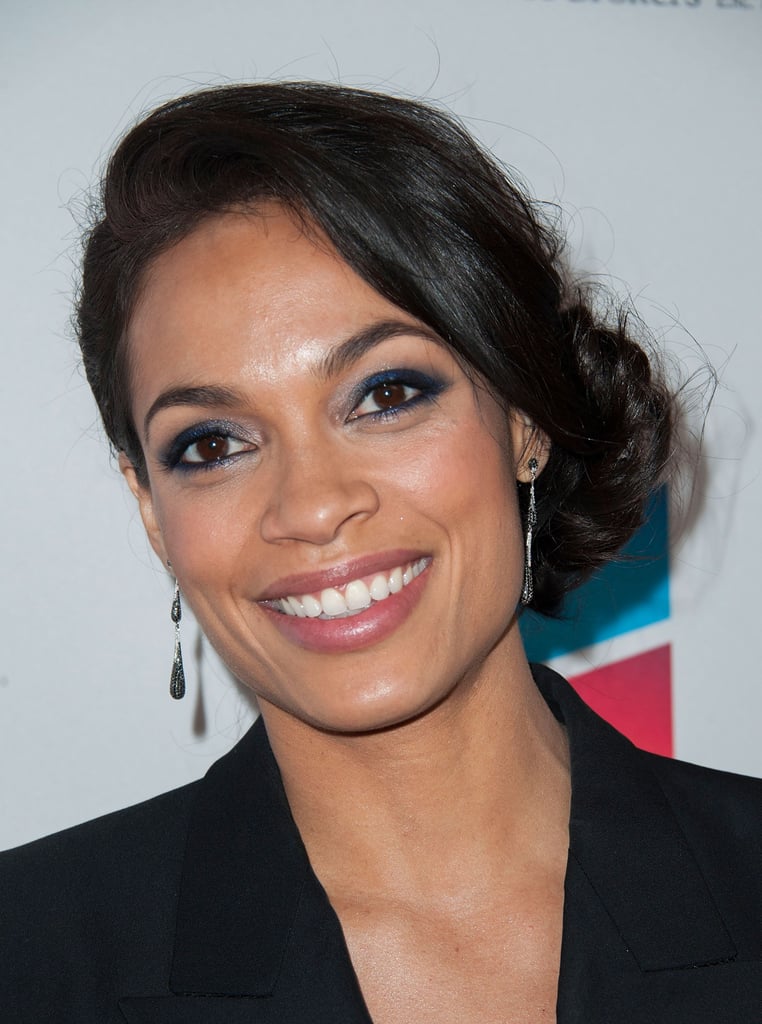 A tousled chignon looked darling on Rosario at the Cesar Chavez Foundation's Legacy Awards dinner.
Rita Ora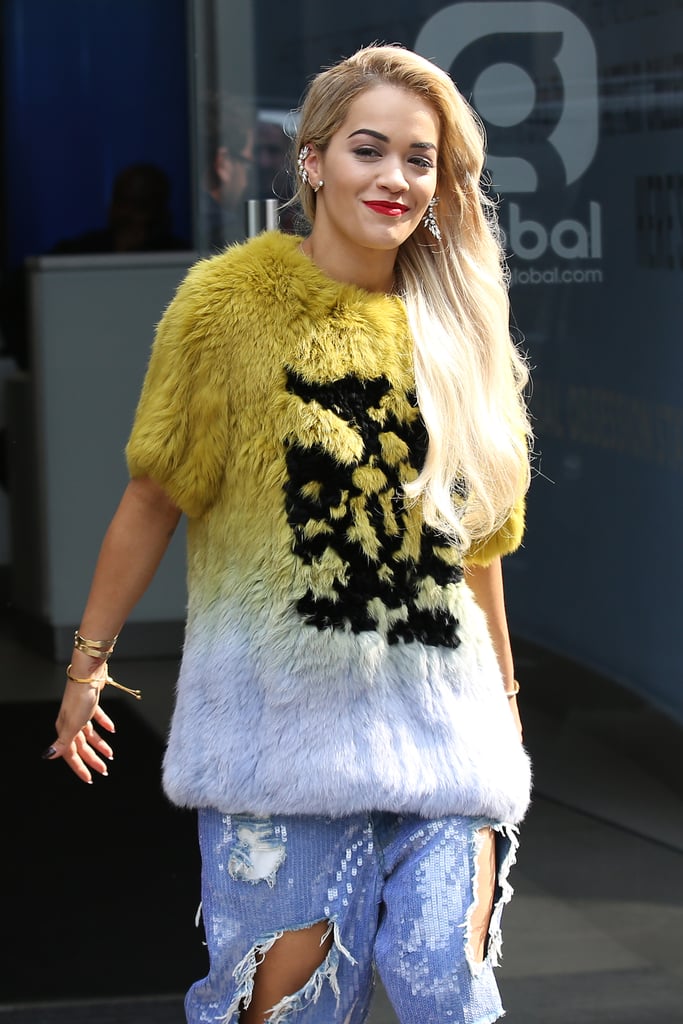 While out and about in London, Rita opted for superlong hair and red lips.
Jennifer Connelly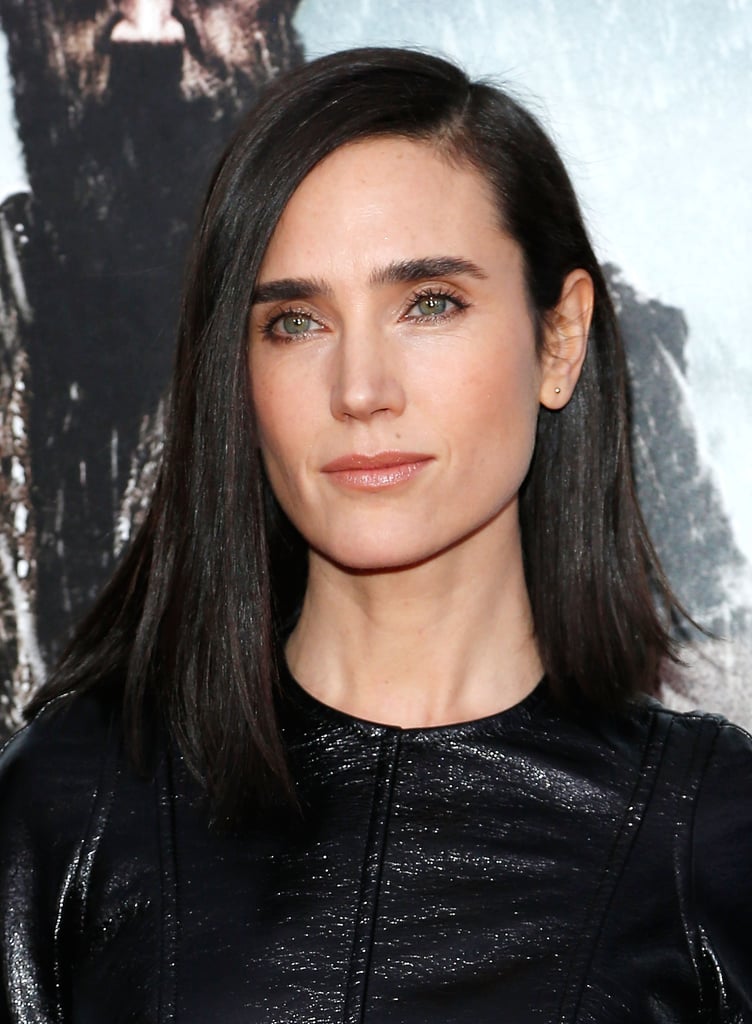 Jennifer's bold brows and bronzy shadow were a winning combination at the New York premiere of Noah.
Emma Watson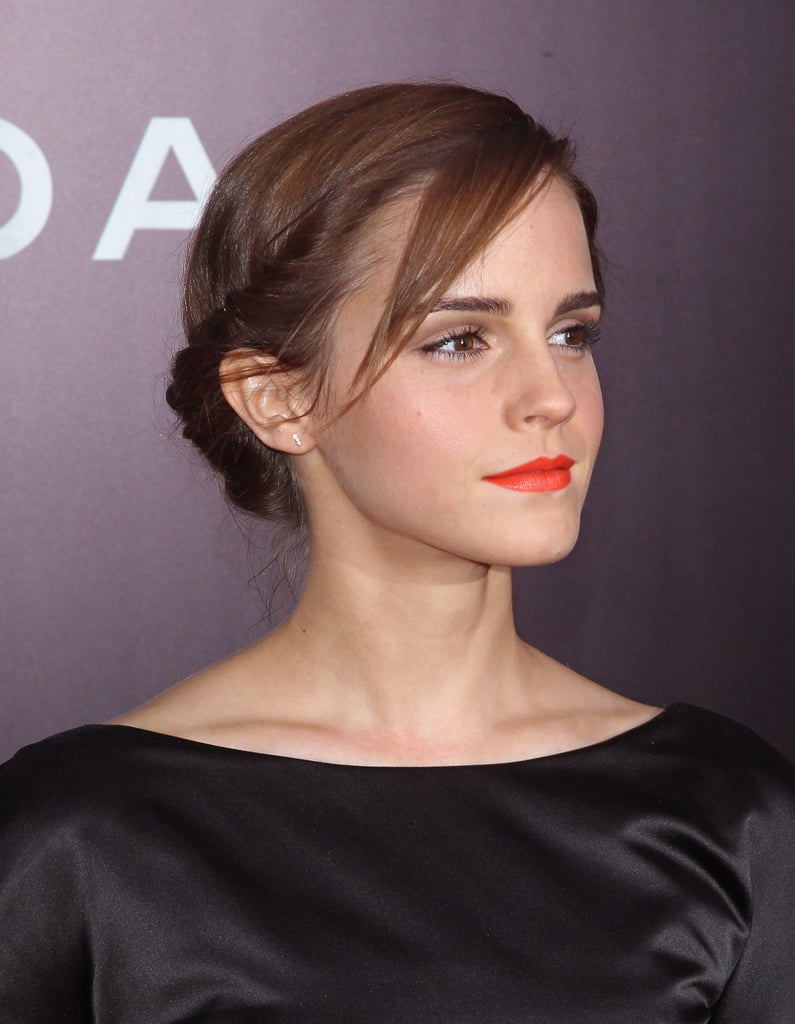 At the New York premiere of Noah, Emma pulled out her orange lipstick and twisted her hair into a low bun, but it was the gorgeous accent braid that really caught our eye.
Lizzy Caplan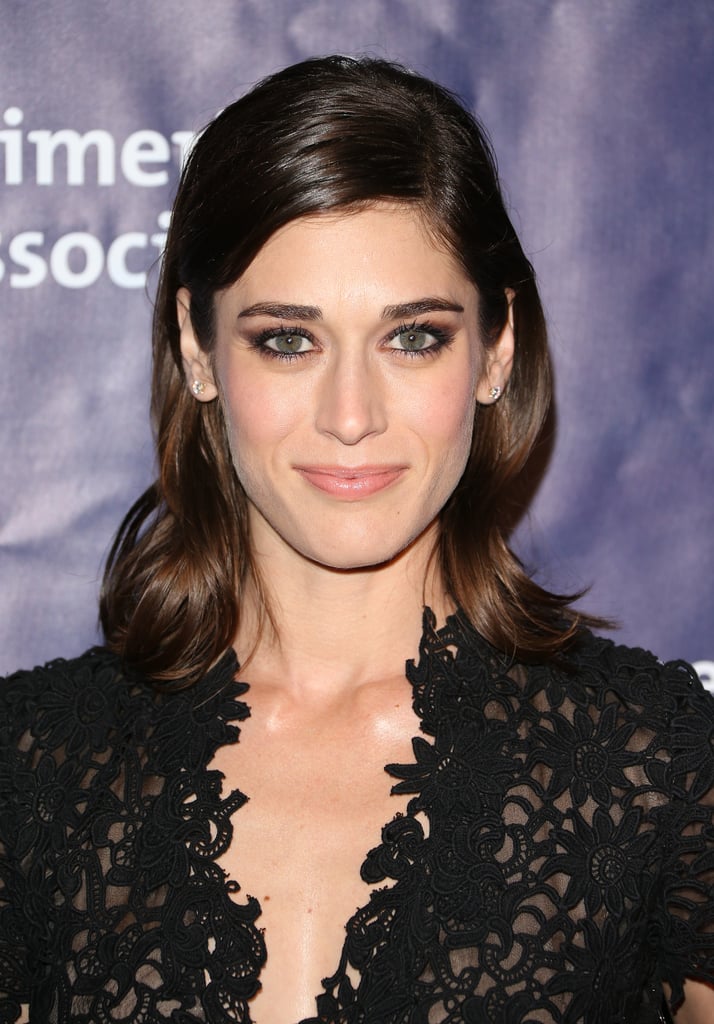 The actress put a spin on the smoky eye with winged-out liner at the Night at Sardi's benefit.
Beth Behrs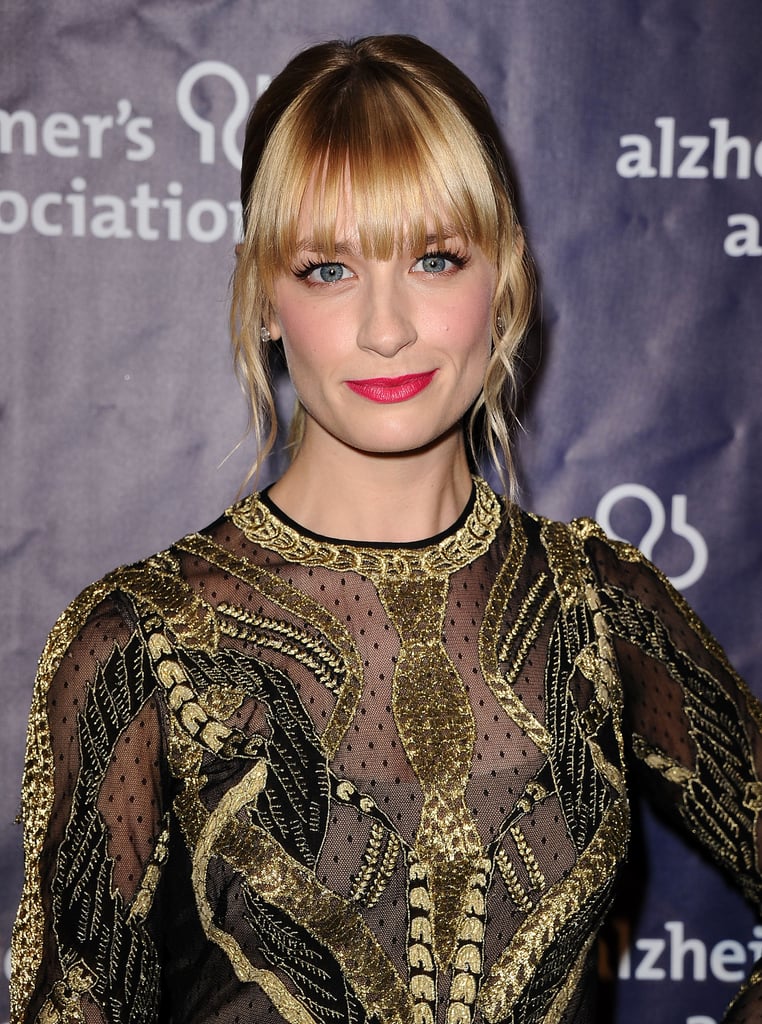 Pink lips and loose curls made up Beth's look at an Alzheimer's Association benefit.
Kaley Cuoco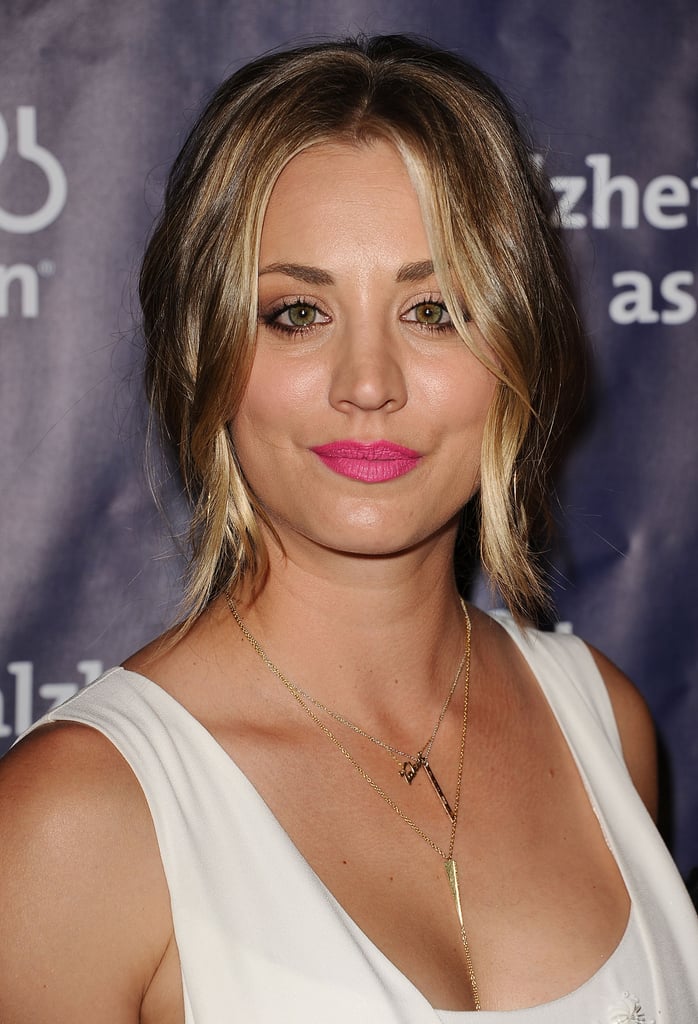 Kaley also opted for hot-pink lipstick at the Alzheimer's Association benefit.
Anna Kendrick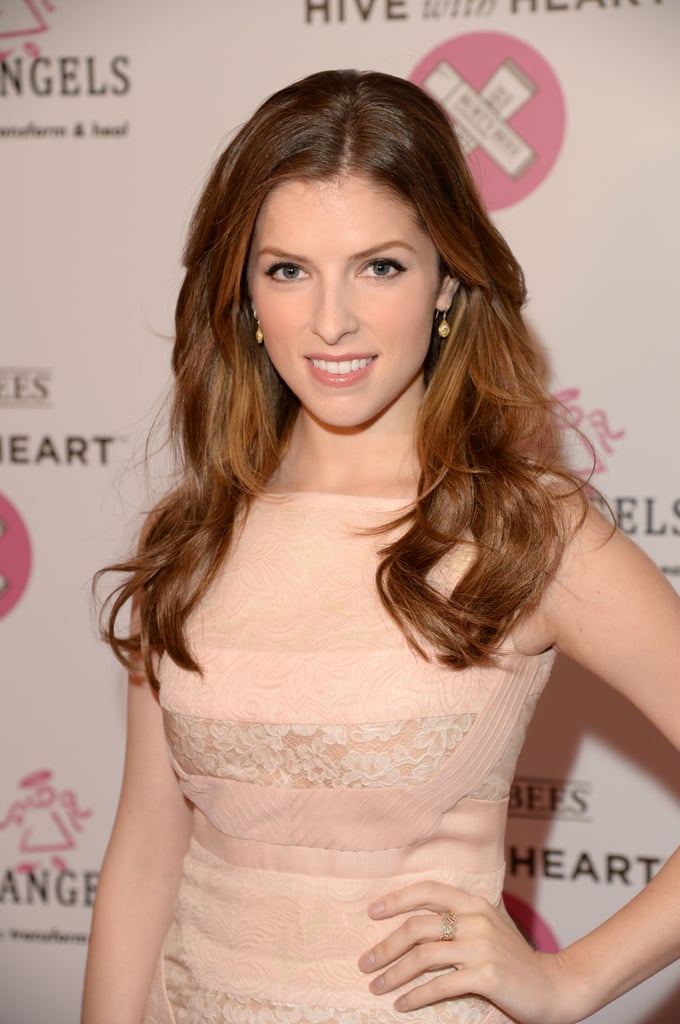 Anna was sporting a palette of pinks at a Burt's Bees charity event. Her auburn locks were curled slightly.
Janelle Monae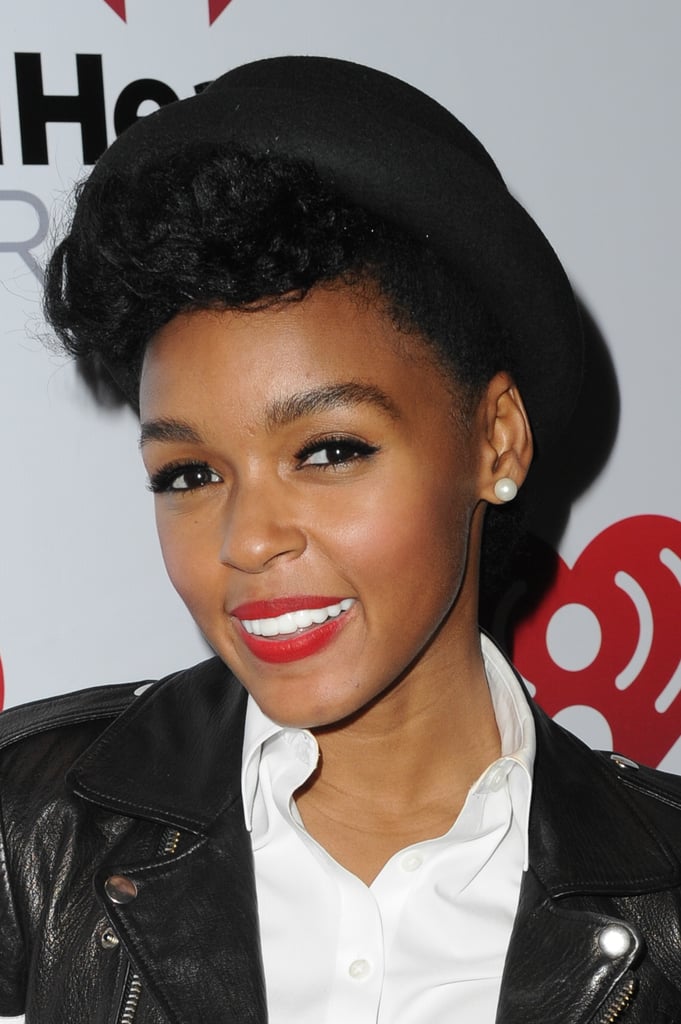 Thanks to a red lip, black eyeliner, and bold brows, Janelle's iHeartRadio beauty look was on point.
Emma Watson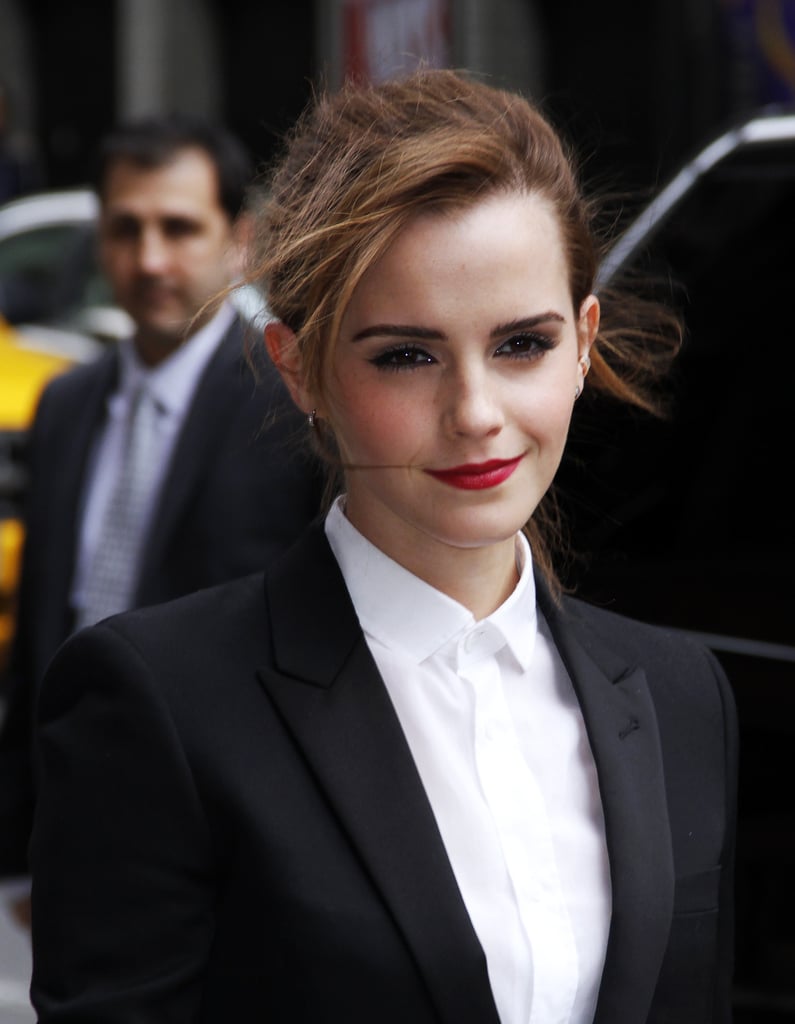 Emma seems to be making red her signature lip hue. She wore the fiery shade to visit the Late Show With David Letterman [4] this week and paired it with a messy midheight chignon.
Mindy Kaling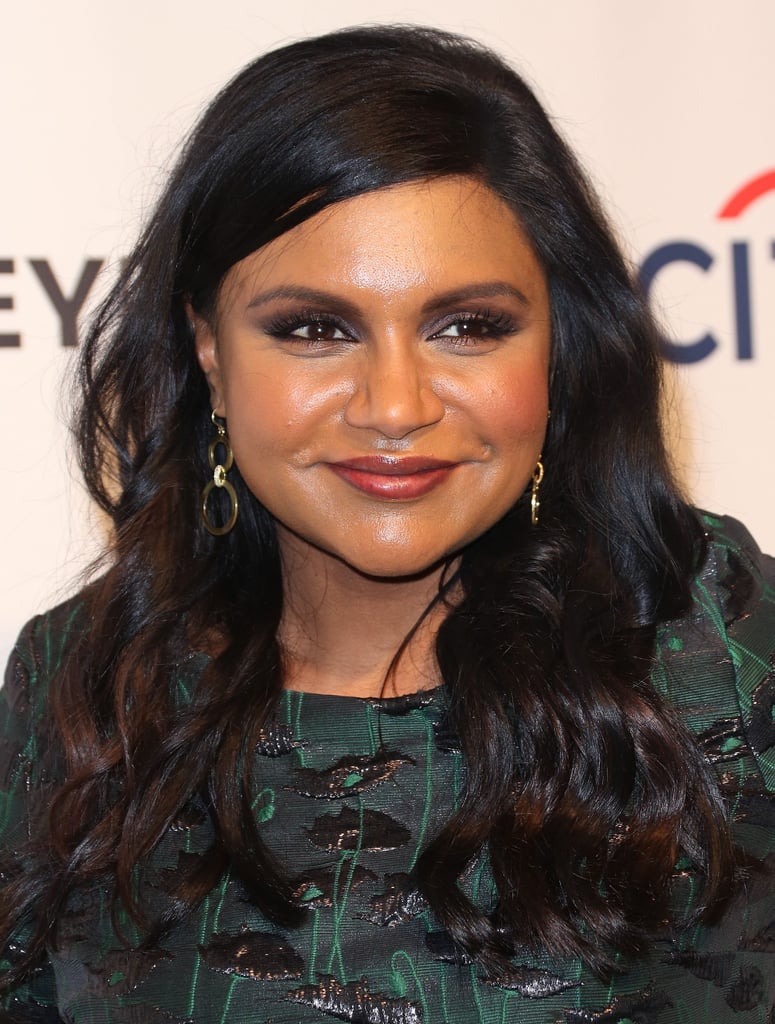 For her PaleyFest visit, Mindy wore a mix of brown shades on her lids for a smoky eye effect.
Maggie Gyllenhaal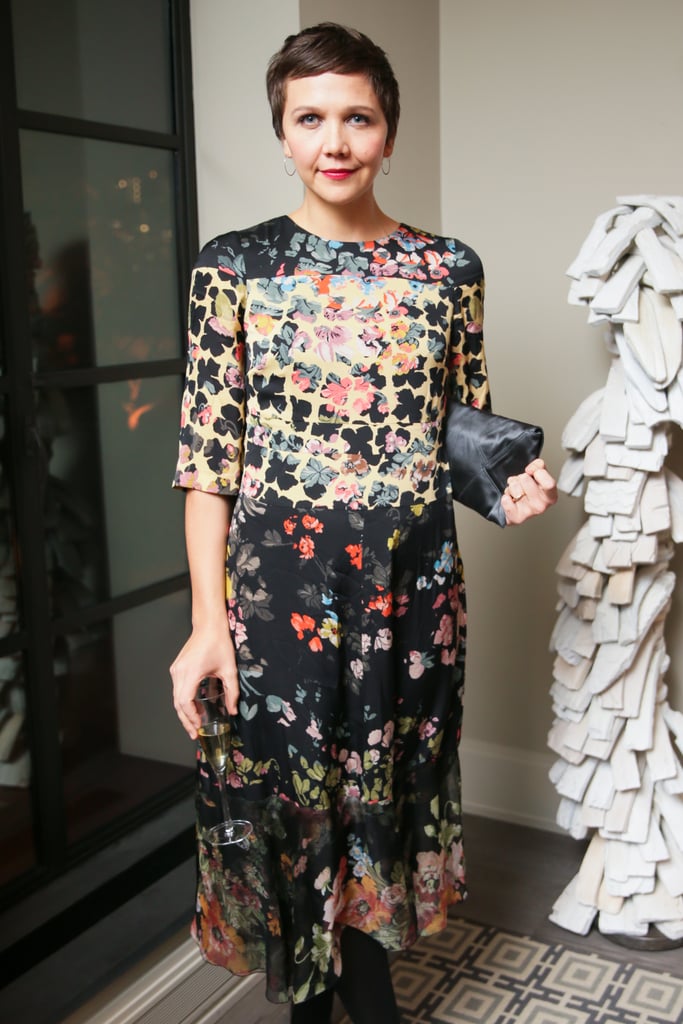 Maggie selected the hot pink from her bright Dries van Noten dress for her bold lip shade.
Olivia Palermo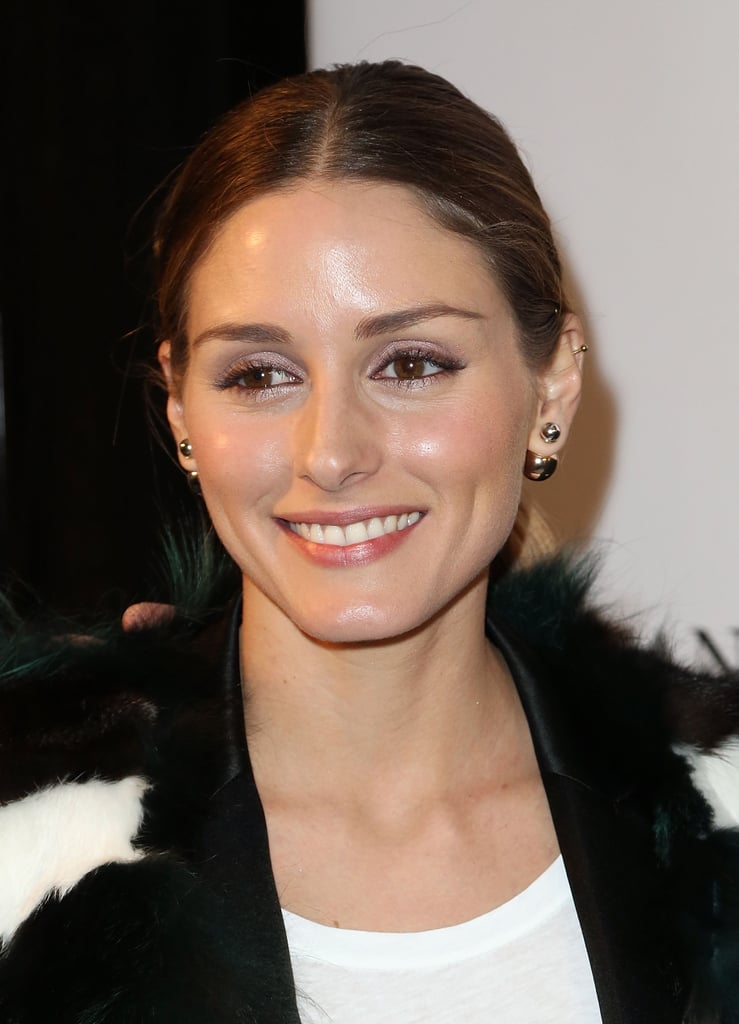 Bold brows, glistening lips, and a center-parted style looked classic and gorgeous on Olivia at the Living in Style book launch.
Shailene Woodley
The It actress wore her pixie in an of-the-moment slicked back style, complemented with neutral makeup, for a Divergent photocall in Mexico City.
AnnaSophia Robb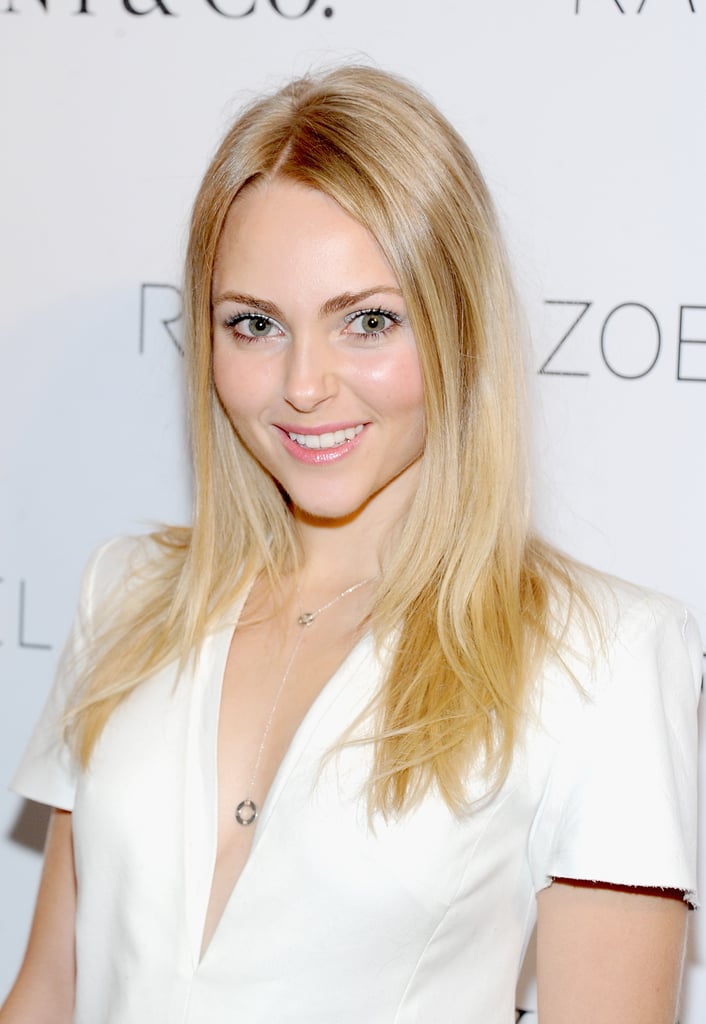 Long, shiny hair and dewy skin were AnnaSophia's look du jour at the Living in Style book launch.
Rachel Zoe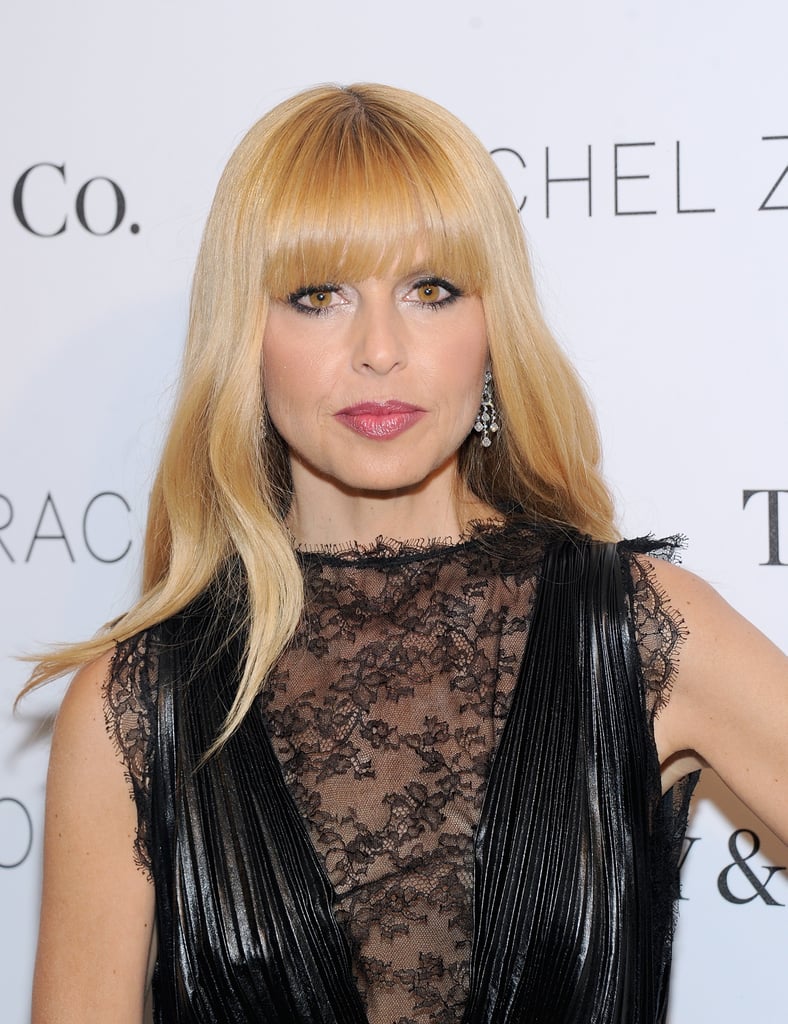 Rachel's signature bangs and inky black liner were on display at the Living in Style book launch.
Lizzy Caplan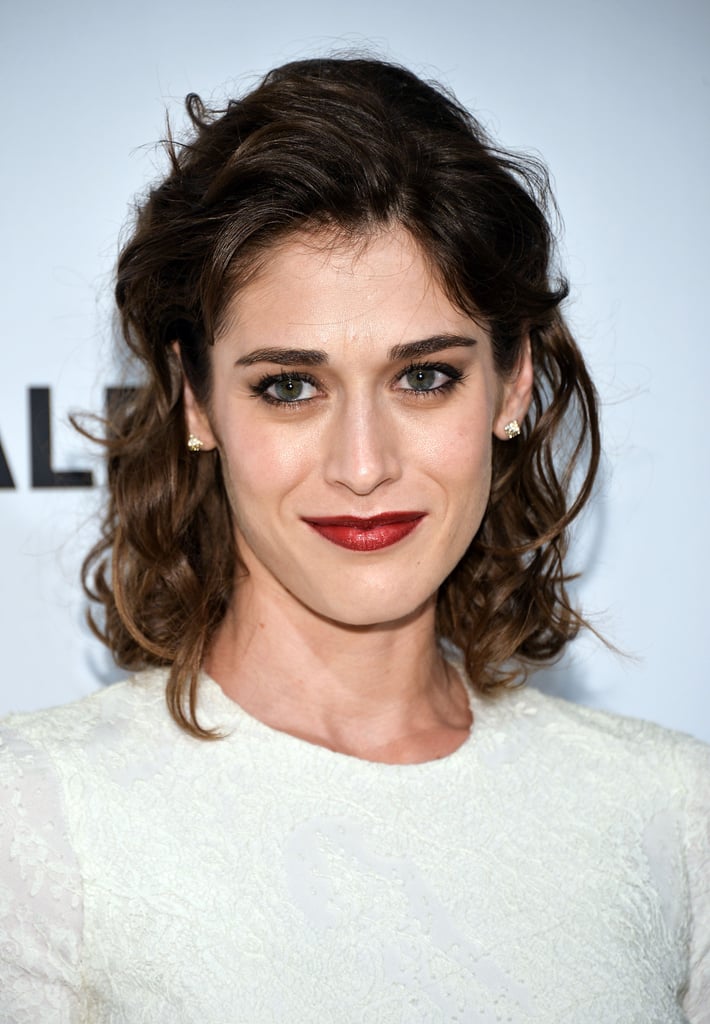 At the Masters of Sex talk at PaleyFest, Lizzy smoldered with bedhead curls and deep red lipstick.
Lady Gaga
Lady Gaga [5] traded her handbag for a grip of her hair while out and about in New York City.
Caitlin Fitzgerald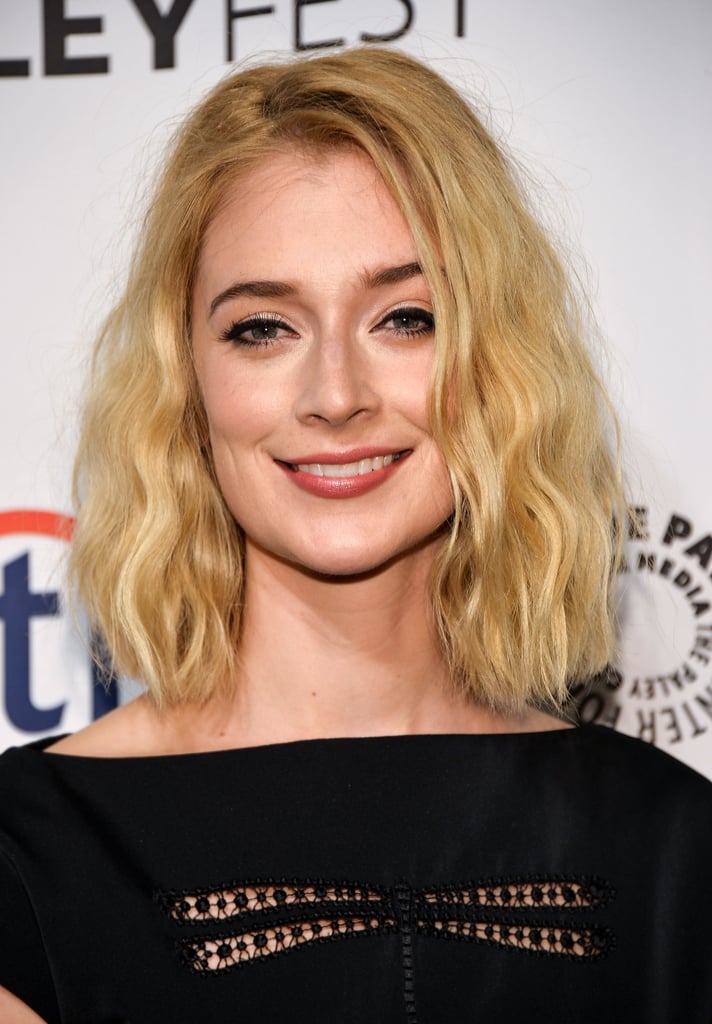 Caitlin's waves are everything we hope to achieve in our Spring hairstyles.
Shay Mitchell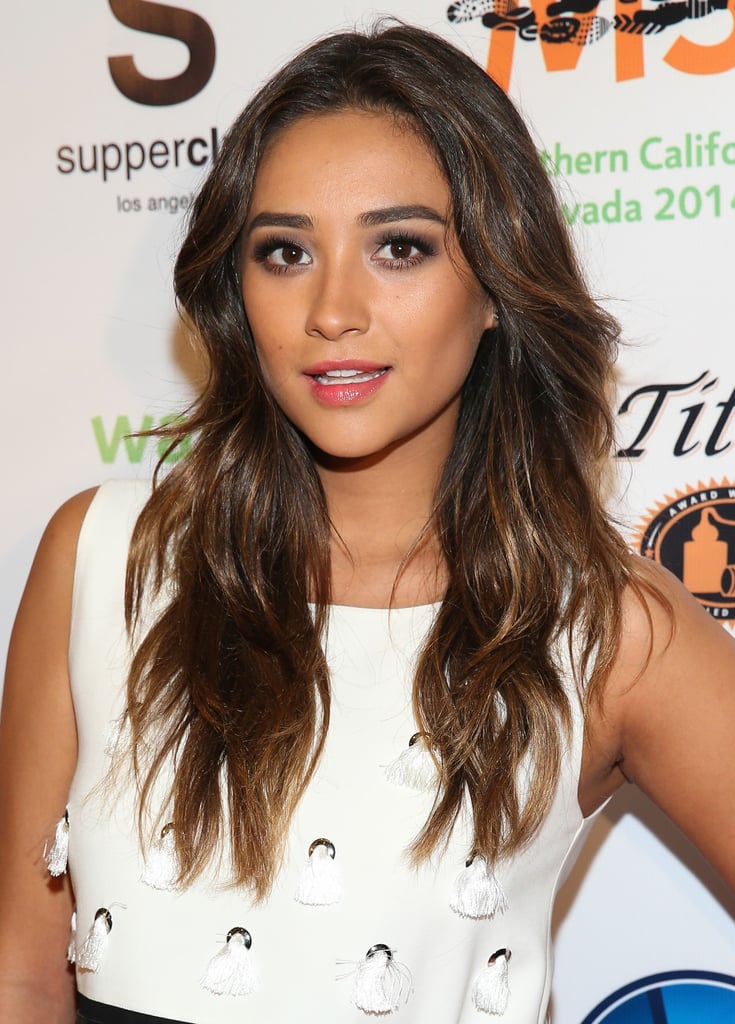 It was all about the pink lips for Shay at the kickoff event of LA's celebrity MS walk.
America Ferrera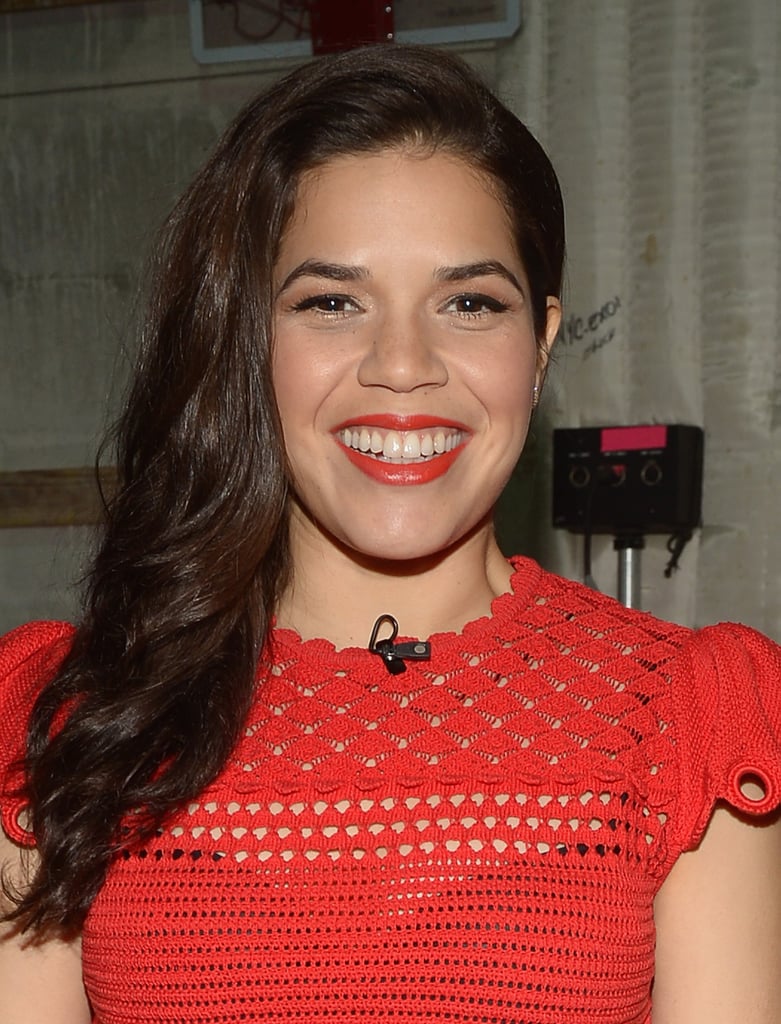 America matched her red lipstick to her red dress on the set of Despierta America.
Shakira
We will never not be envious of Shakira [6]'s perfect waves, which she showed off during an iHeartRadio album release party.
Anne Hathaway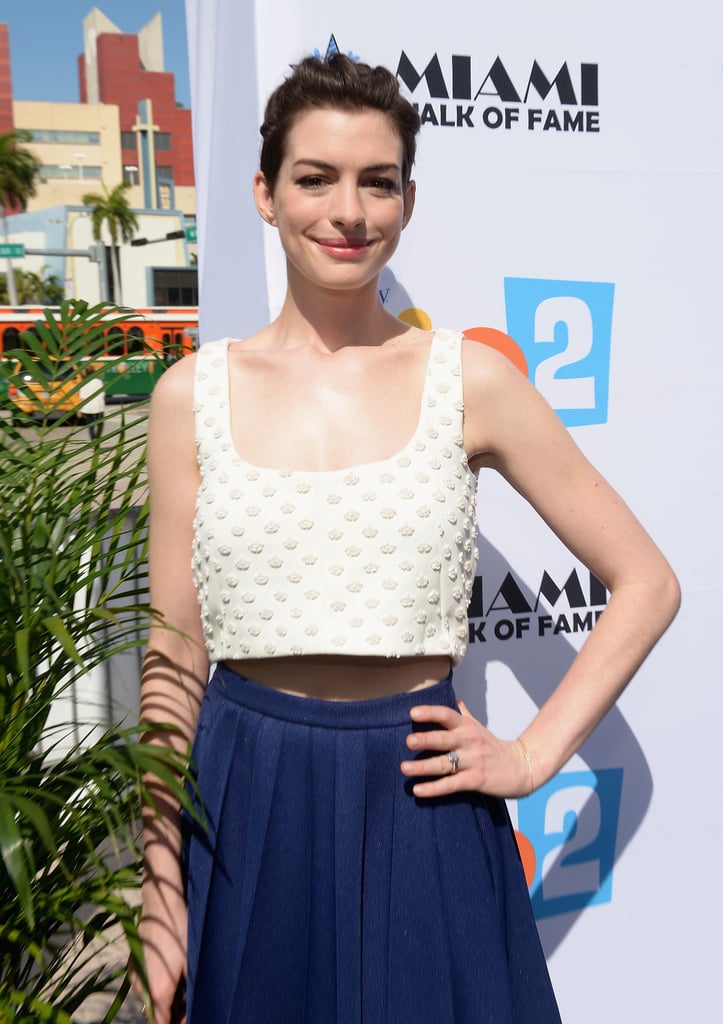 Anne attended the Miami Walk of Fame inauguration with her pixie in a twisted-back style.
Anne Hathaway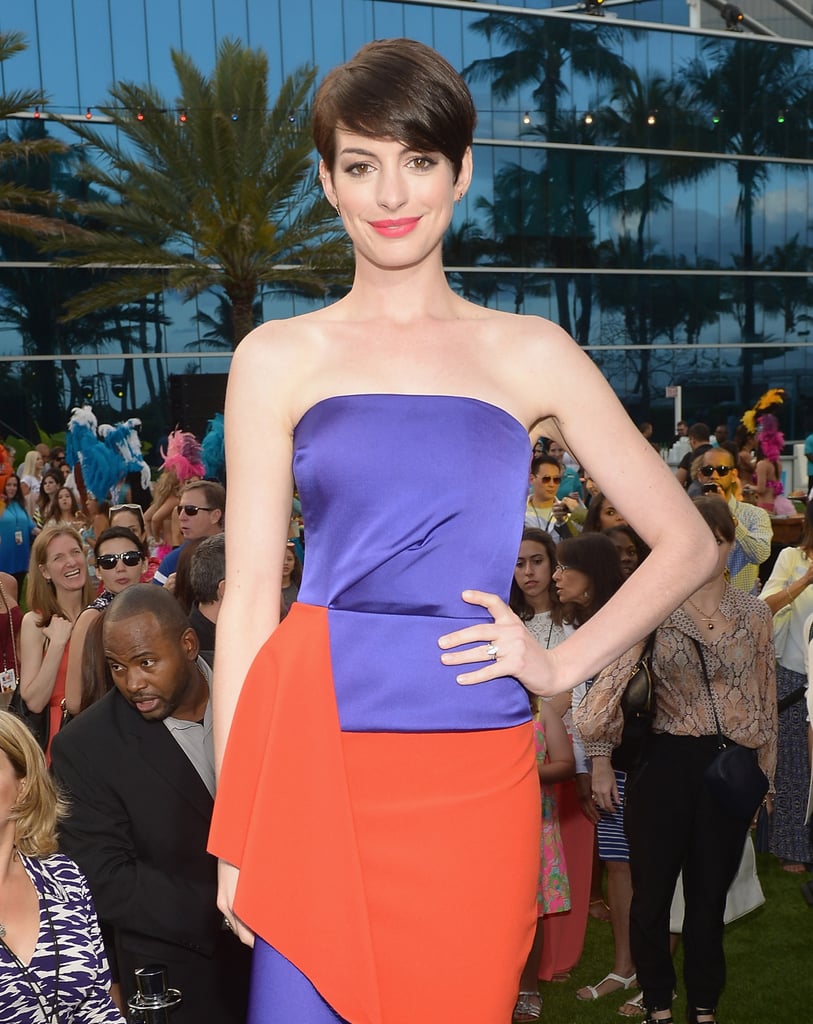 At the premiere of Rio 2, Anne swept her pixie to the side and added a bright pink lip.
Jessica Paré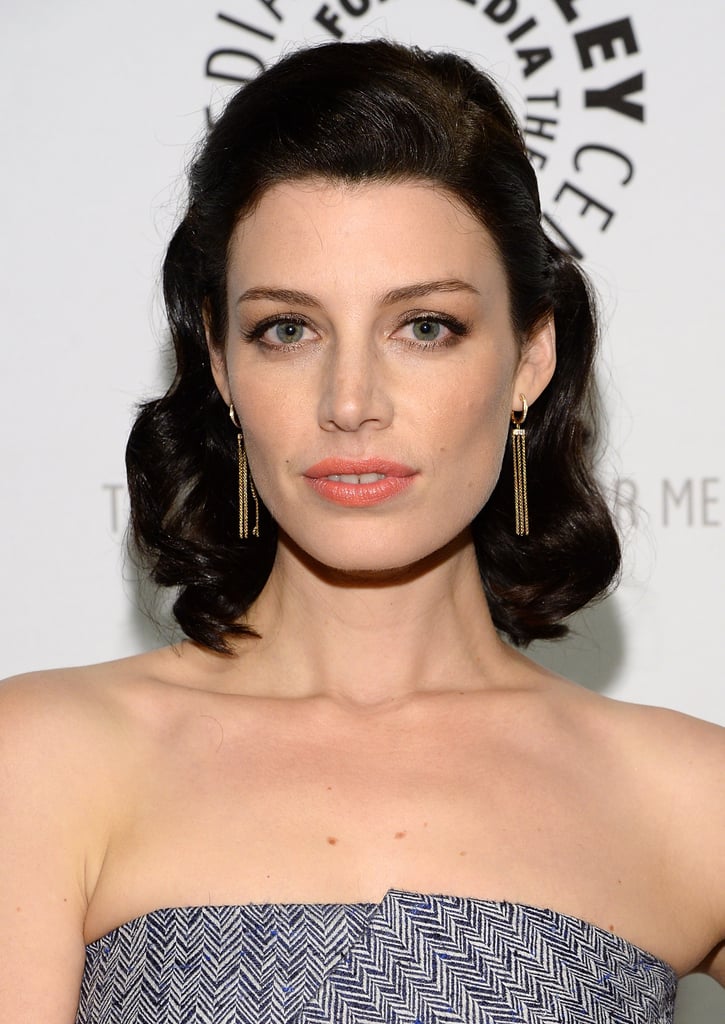 At a Mad Men event at PaleyFest, Jessica sported vintage waves and peachy lips.
Christina Hendricks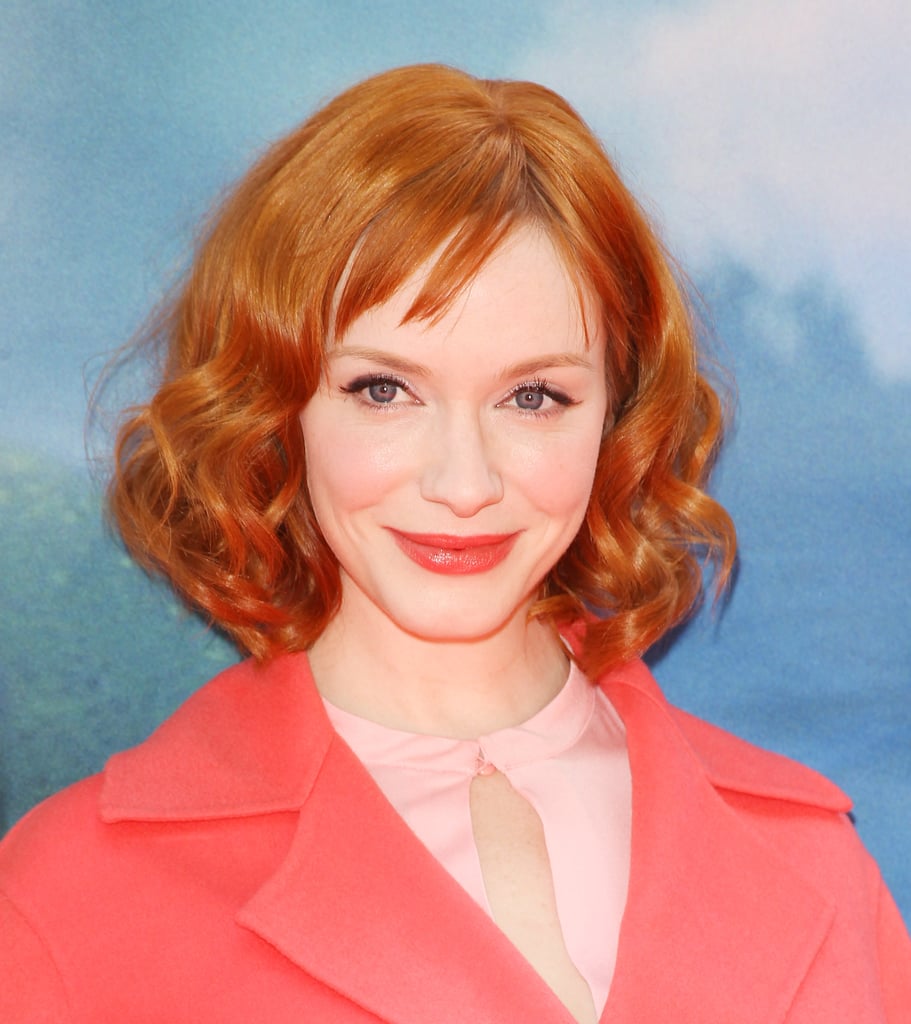 Curls and trendy orange lipstick [7] made up Christina's style at the premiere of The Pirate Fairy.
Nina Dobrev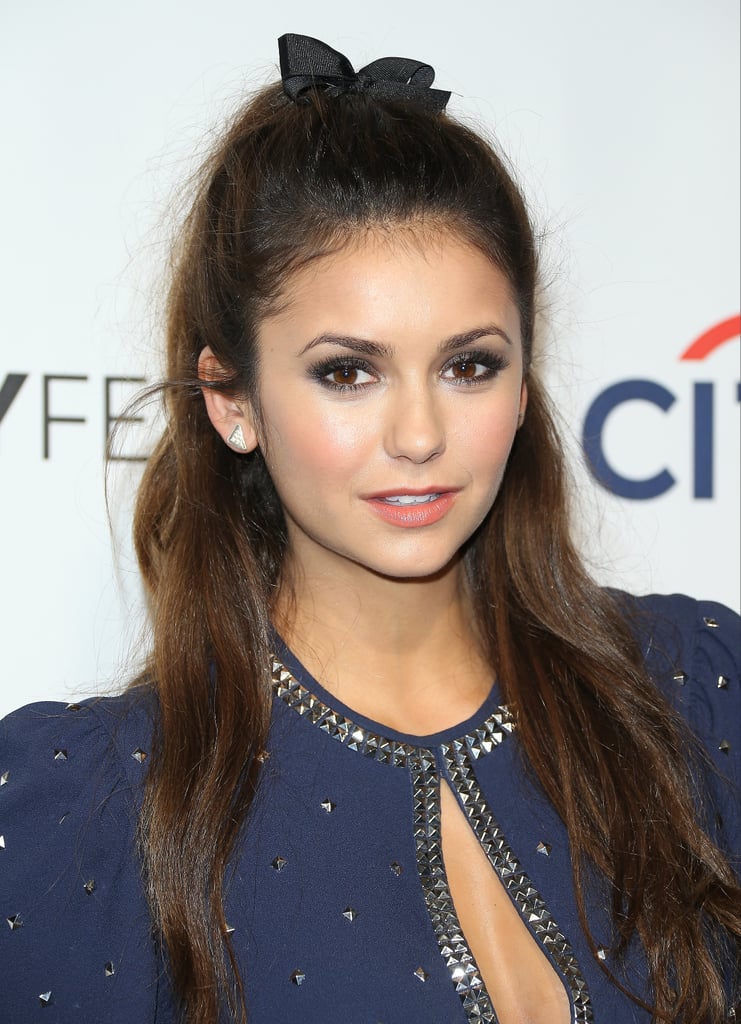 Nina's sexy smoky eyes balanced her girlie hair bow at a talk for The Vampire Diaries at PaleyFest.
Anna Kendrick
Heavy-lined eyes and tousled curls looked gorgeous on Anna at the Geffen Annual Fundraiser.
Olivia Wilde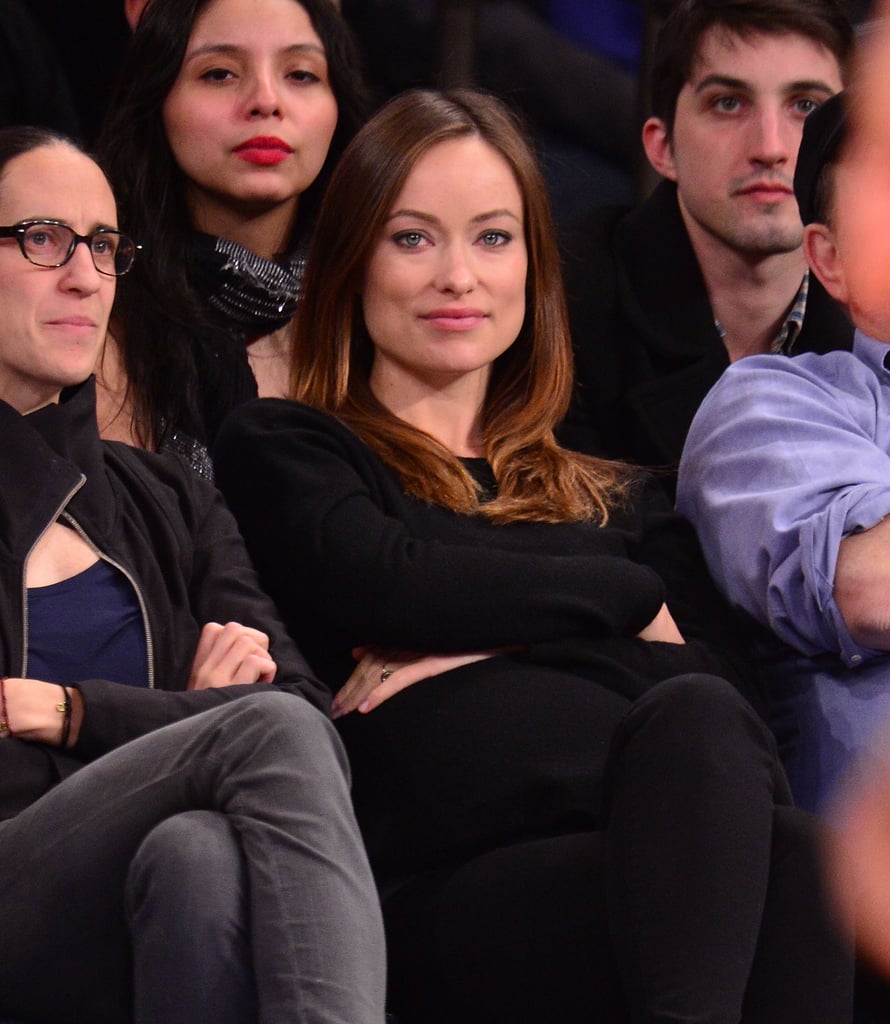 Olivia kept things casual and cute with soft, tousled waves courtside at a Knicks game.