If you're a fan of celebrity beauty, Taylor Swift [1], or just a big proponent of red lipstick [2], you know that our girl T. Swift has been rocking rouge as of late, to the point that it's considered her signature look. (She even has an album named after the hue.) So you can imagine our surprise when she showed up at Deutscher Radiopreis 2014 in Germany sans crimson pout. But we're not complaining! The glossy pink looks great on her. Taylor proved that she's a lipstick chameleon in her "Shake It Off" video [3] — we hope that this color change means she'll try the video's awesome gold lip in real life, too. Click through for more pretty celebrity looks.
Nicole Kidman
At the London screening of Before I Go to Sleep, Nicole accentuated her gorgeous, glowing skin with sheer pink blush.
Gwen Stefani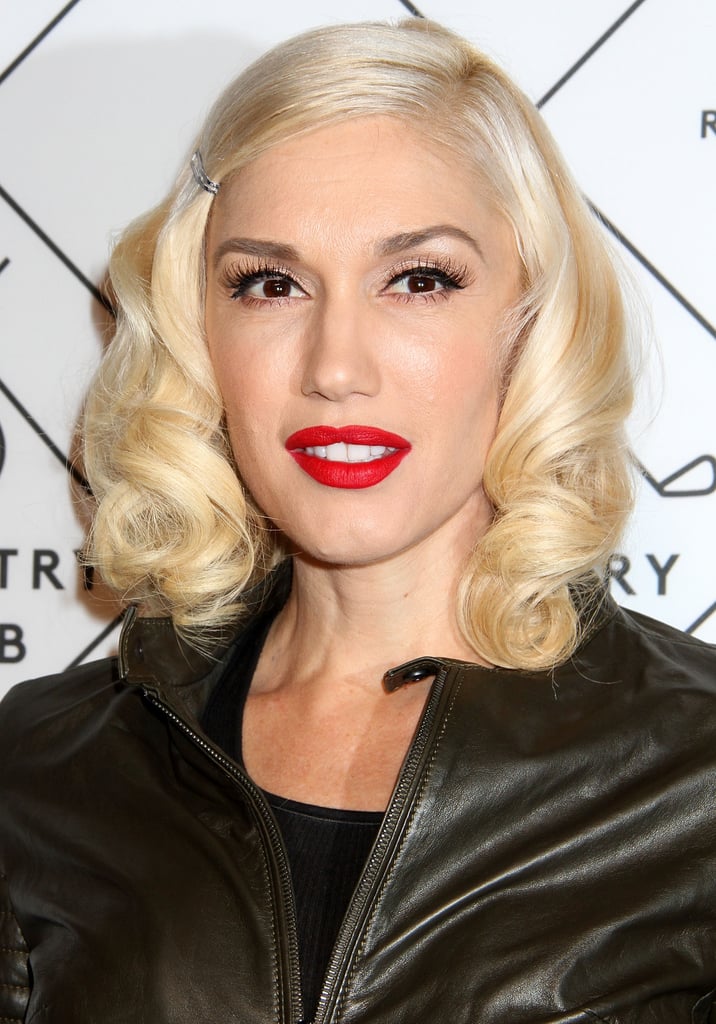 Gwen Stefani [4] attended Refinery29's Country Club Launch event with her famous red lips and platinum blond locks, which she wore in a deep side part.
Cara Delevingne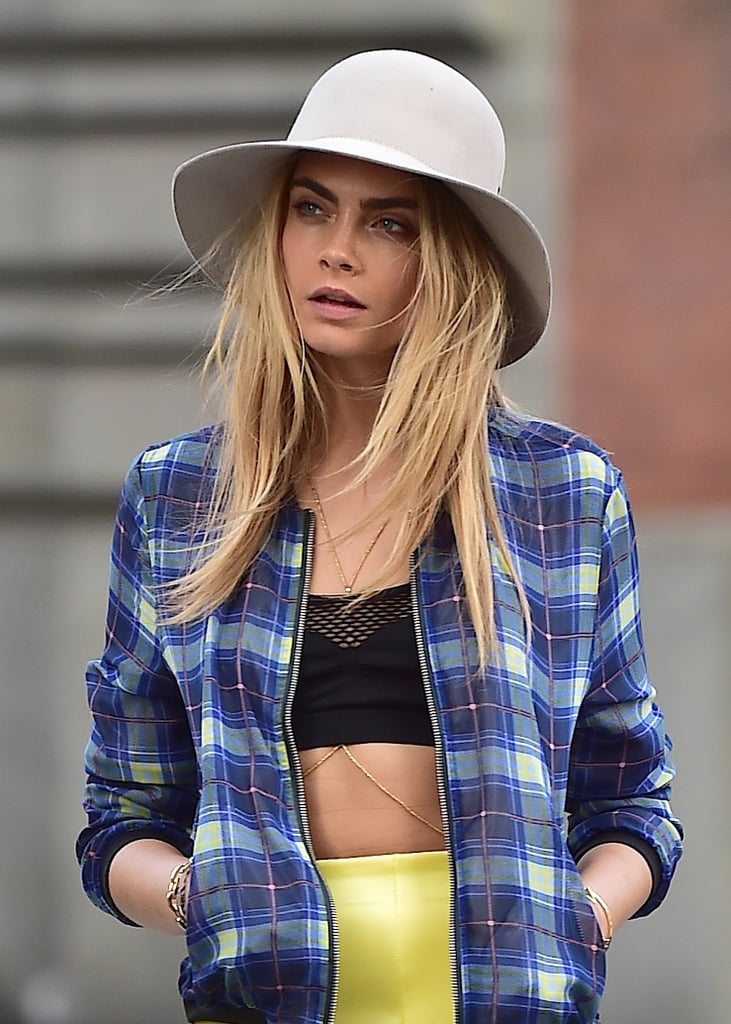 Cara was spotted in New York City with straight strands and subtle brown eyeliner.
Kendall Jenner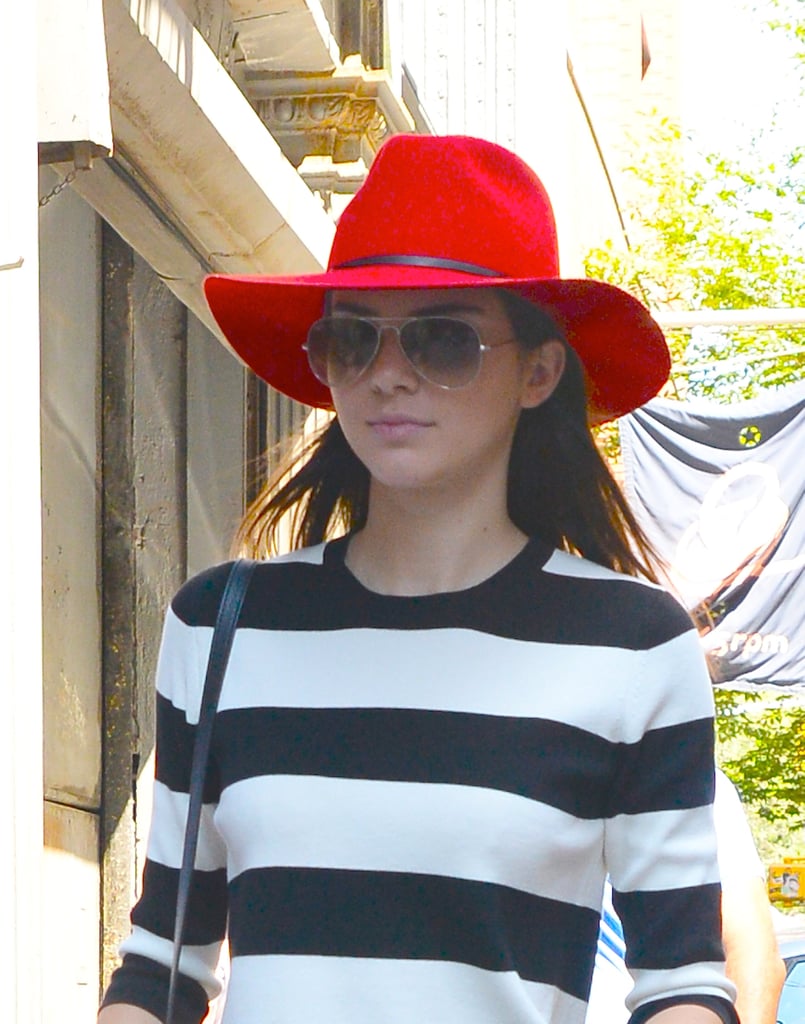 Kendall accessorized her flawless skin with a bold set of brows as she walked around New York City.
Sarah Jessica Parker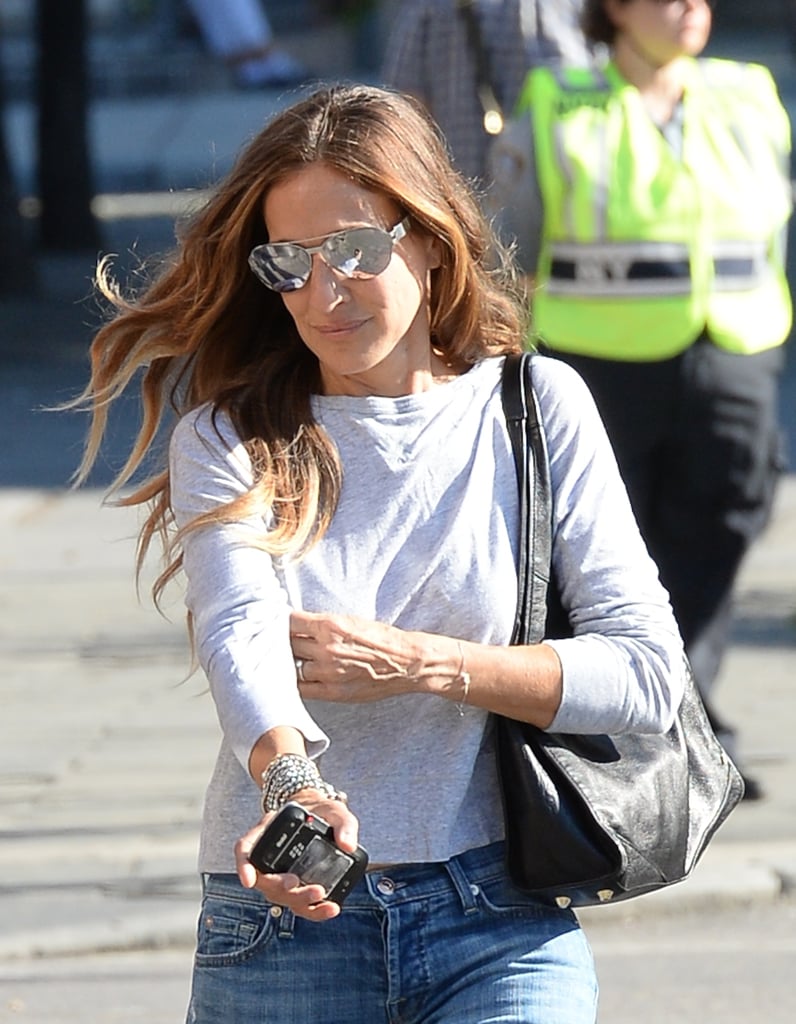 In New York City, Sarah Jessica's tousled beach waves looked perfectly mermaid-esque.
Taylor Swift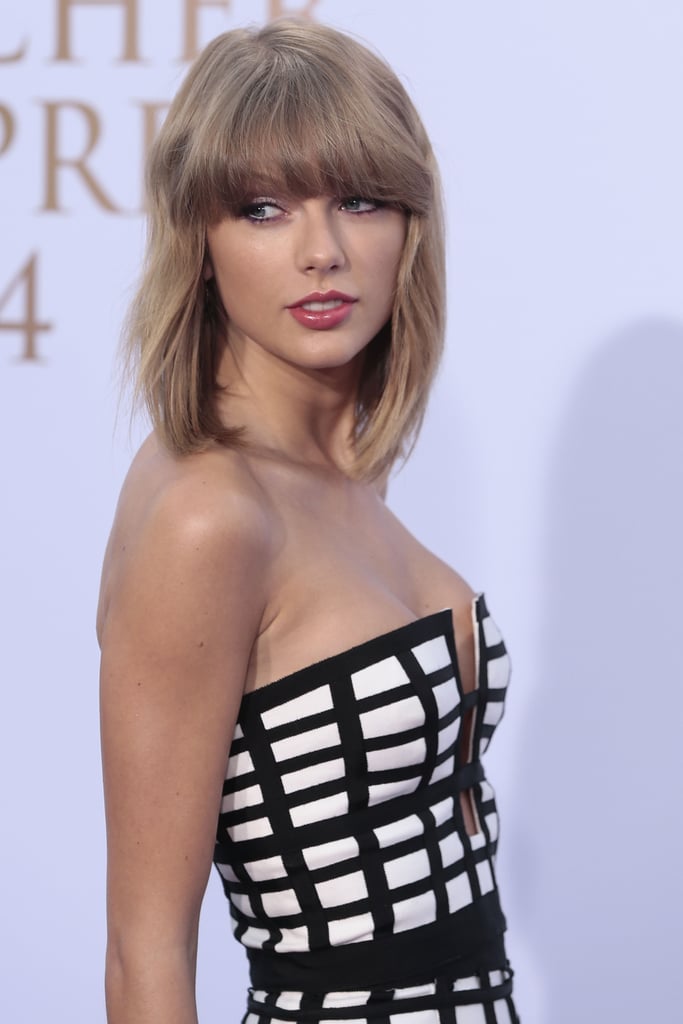 Taylor shocked the world by wearing a glossy pink lipstick instead of her signature red at Deutscher Radiopreis 2014 in Germany.
Vanessa Hudgens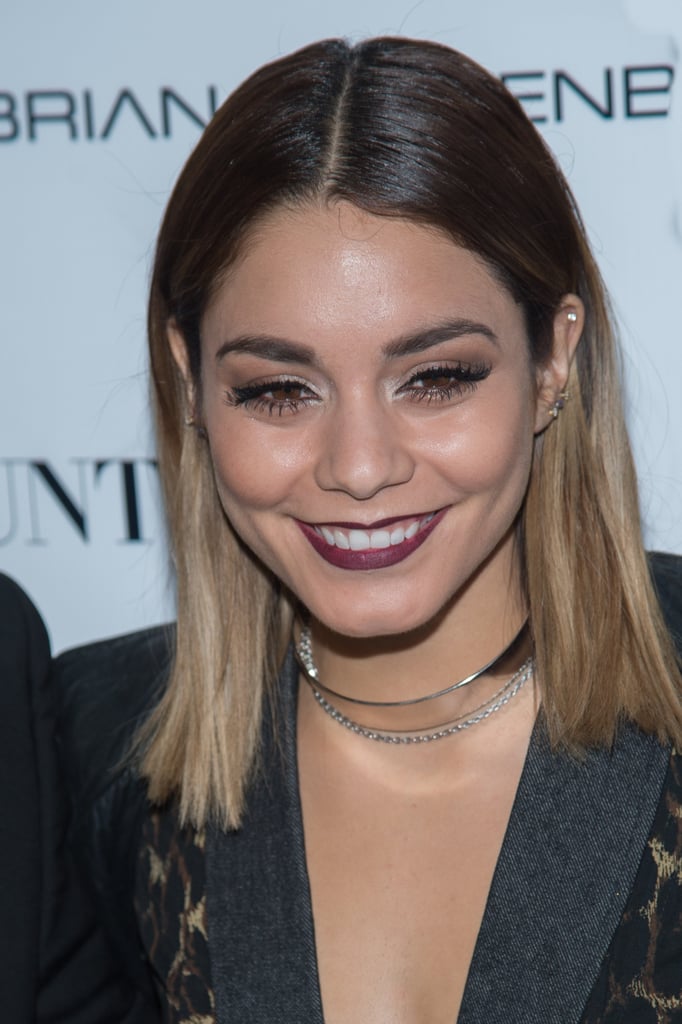 Vanessa hosted the launch of Flaunt's Distress Issue with stark ombré locks and a matte burgundy lip.
Coco Rocha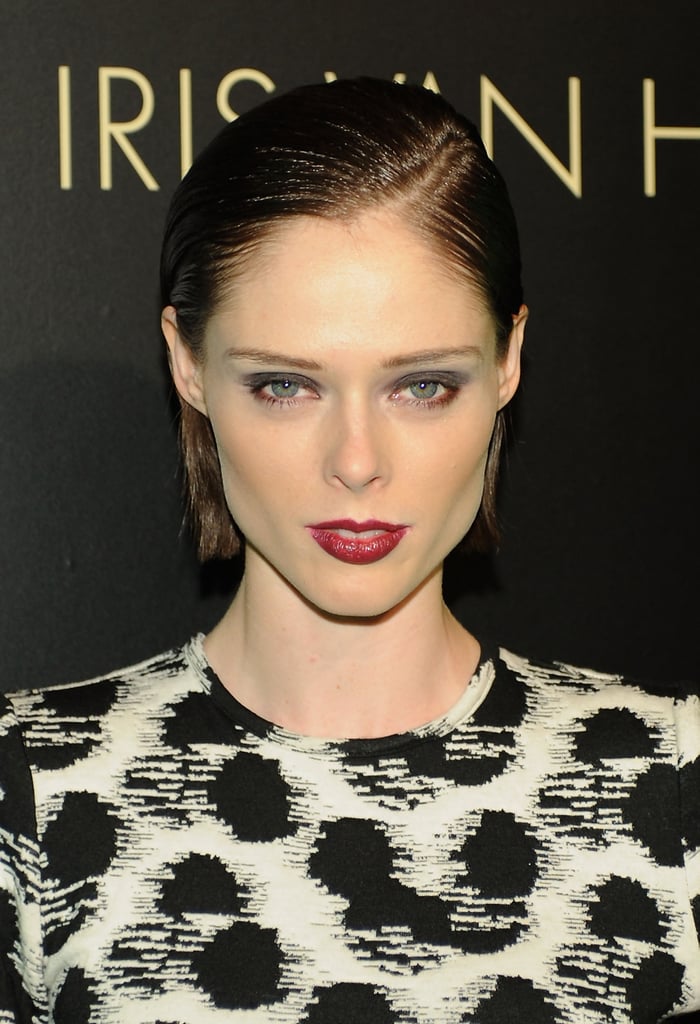 Coco attended Dom Perignon Metamorphosis by Iris Van Herpen with her bob slicked back.
Milla Jovovich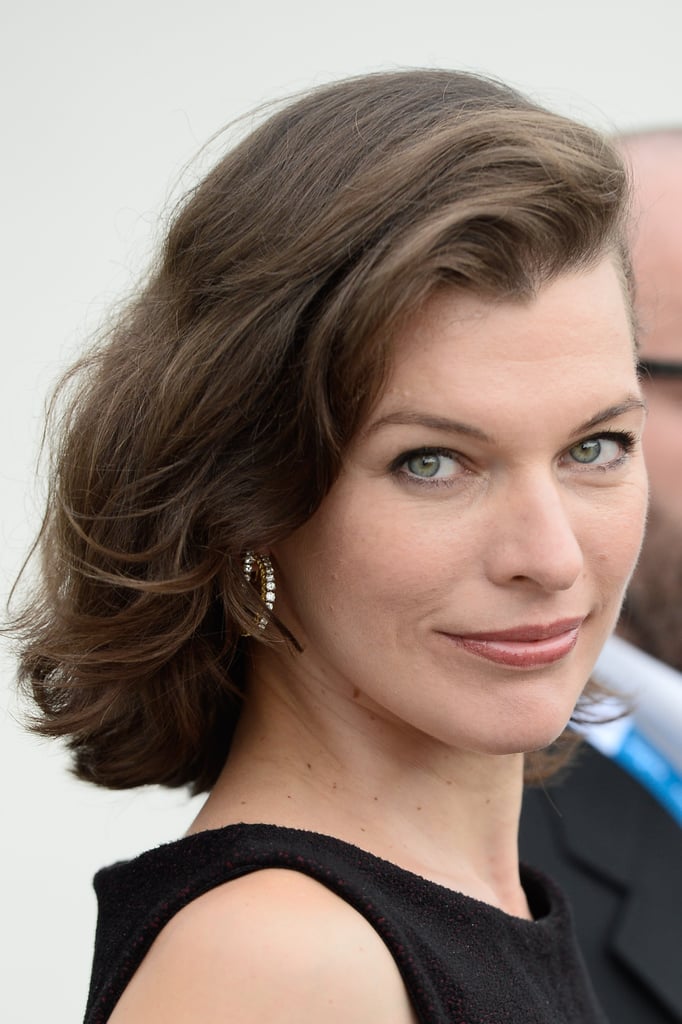 At the Venice Film Festival, Milla looked perfectly poised with soft black eyeliner and a glossy neutral lip.
Rita Ora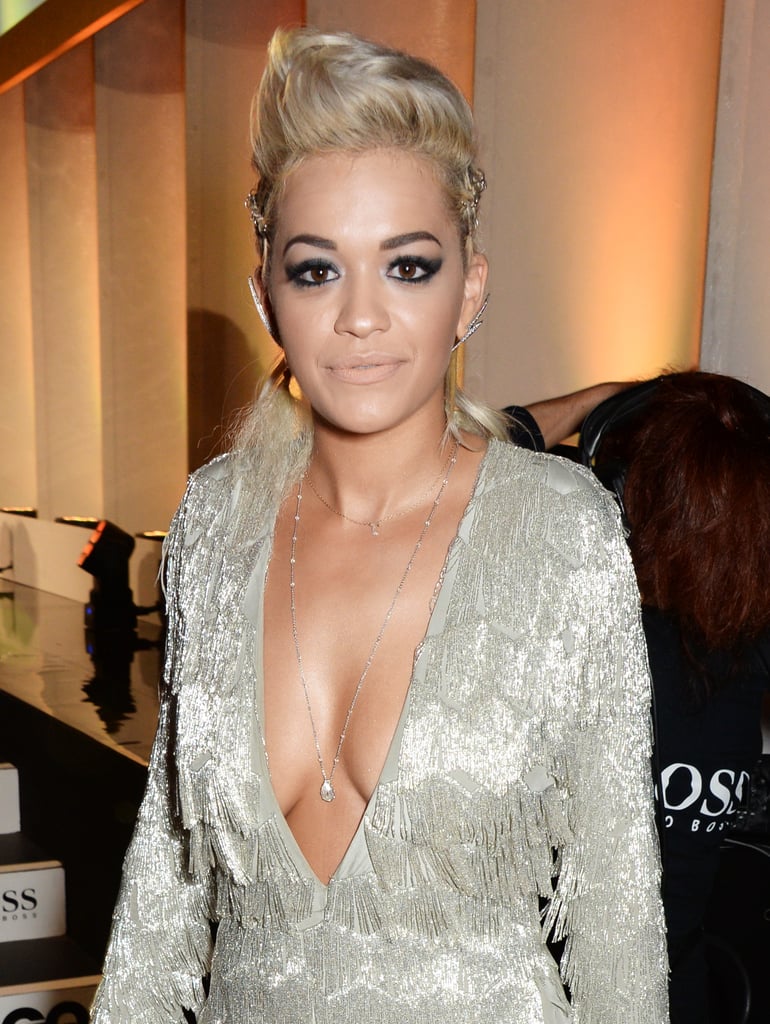 At the GQ Men of the Year Awards, Rita let her blond mohawk be the focus of her beauty look, pairing it with an equally edgy smoky eye and nude lips.
Rita Ora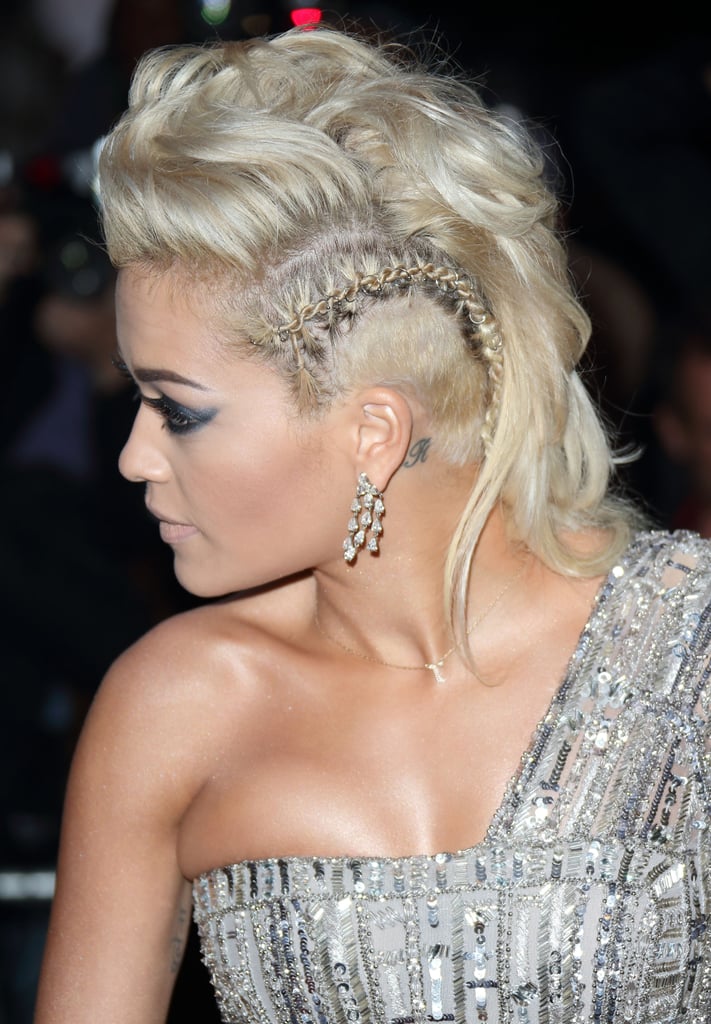 Here's a closer look at her pierced braid — we wonder how long it took to put in each little hoop!
Cara Delevingne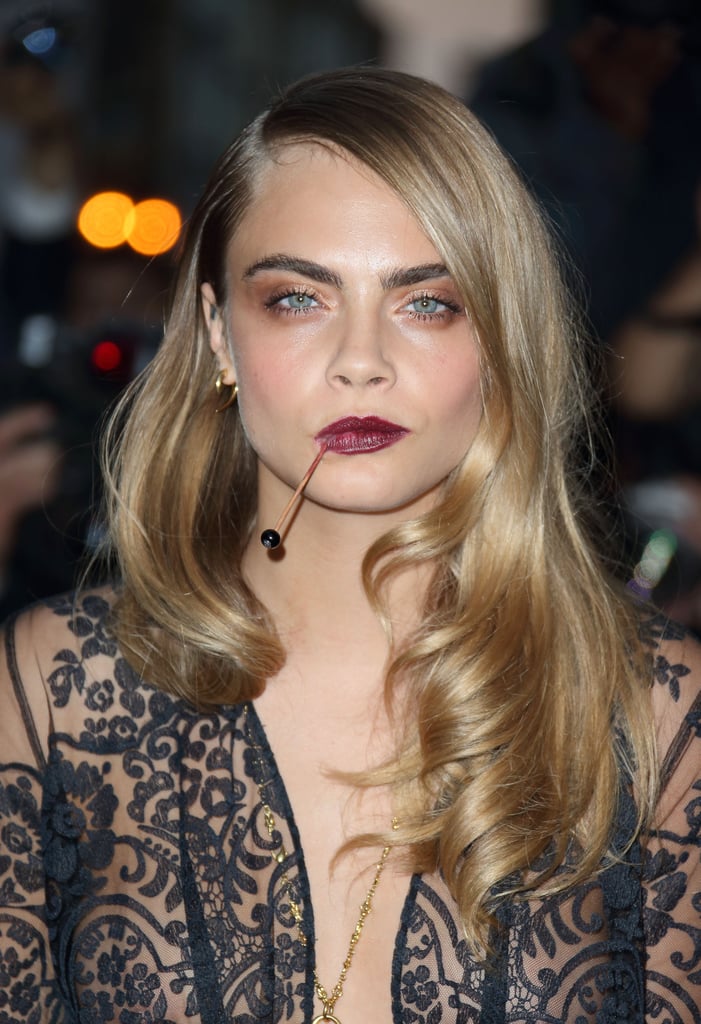 At the GQ Men of the Year Awards, the keys to Cara's sensual, glamorous look were a bold bordeaux pout and smudgy copper shadow.
Kim Kardashian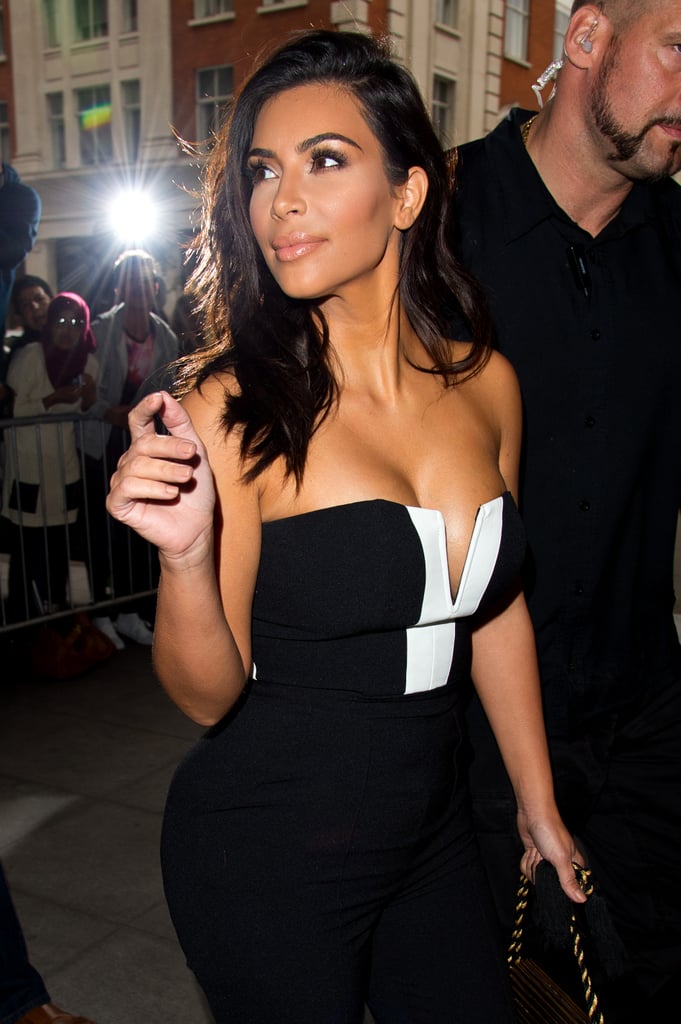 Kim was seen at the BBC Radio Studios in London with long, lush lashes and tousled locks.
Alicia Keys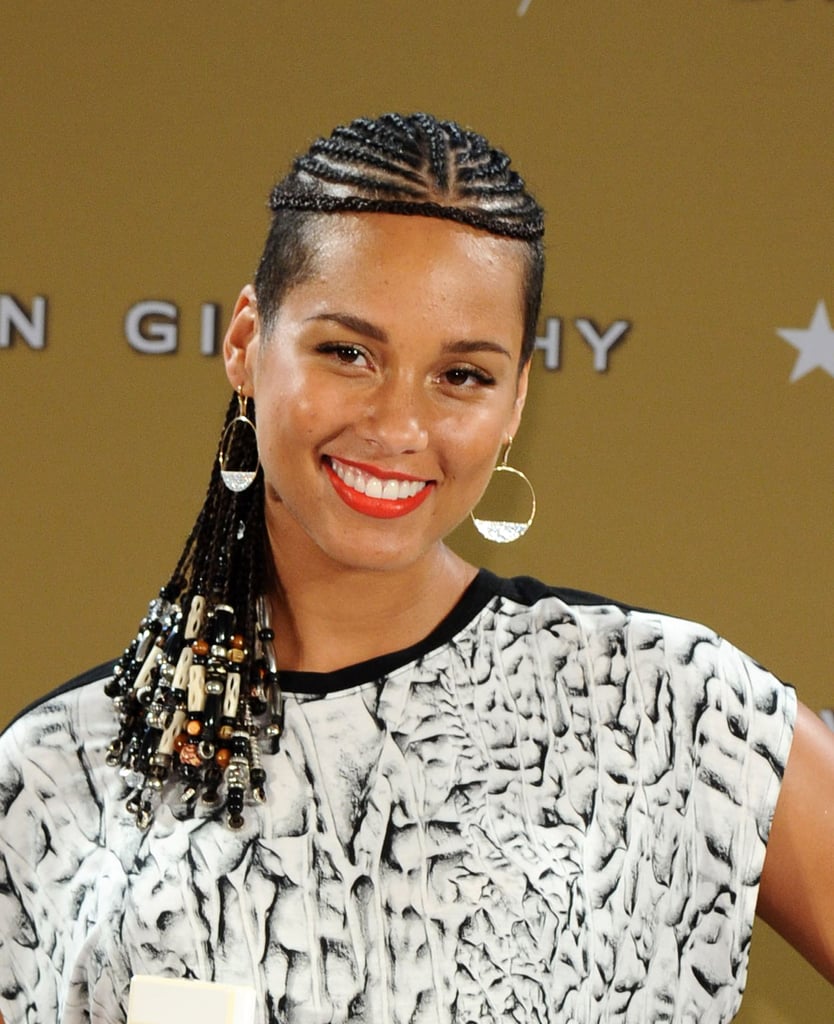 After a long break from braids, Alicia returned to the classic style at the launch of Givenchy's Dahlia Divin fragrance.
Cameron Diaz
At the photocall for Sex Tape in London, Cameron's pink lips and cheeks made her beautiful blue eyes pop.
Jessie J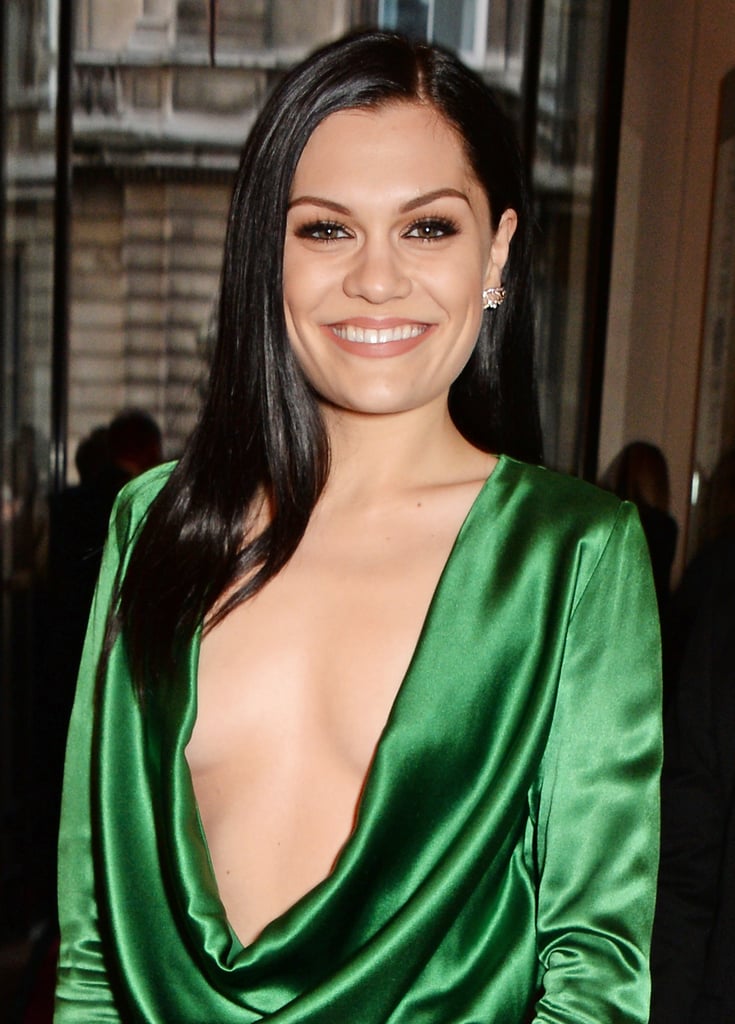 Jessie's skin was creamy perfection at the GQ Men of the Year Awards.
Jamie Chung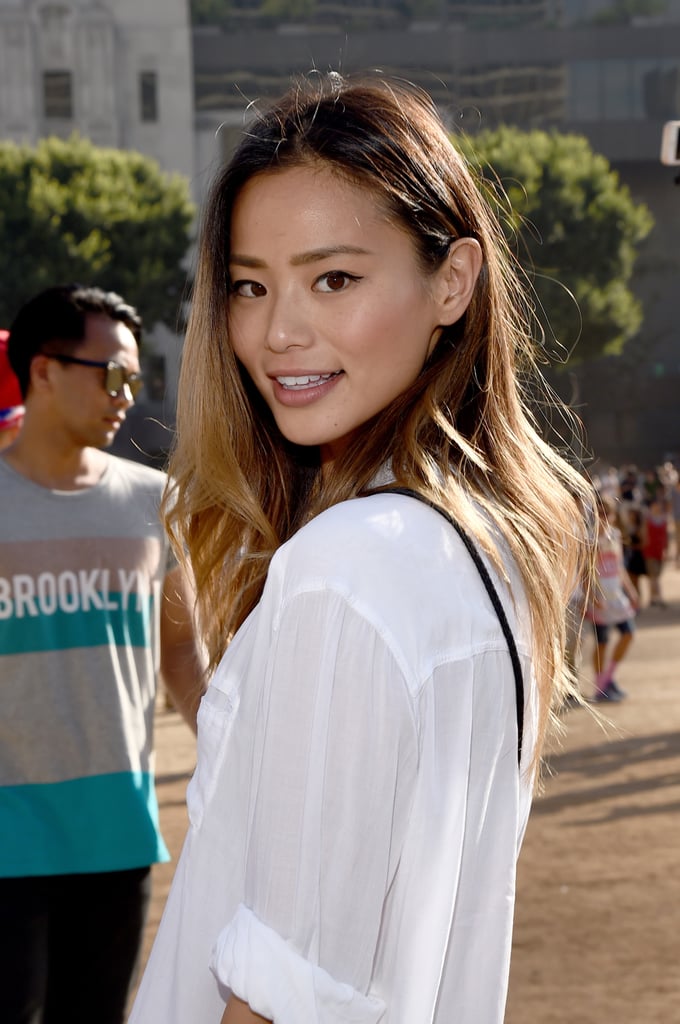 Jamie attended the Made in America music festival with sombré locks and winged liner.
Reese Witherspoon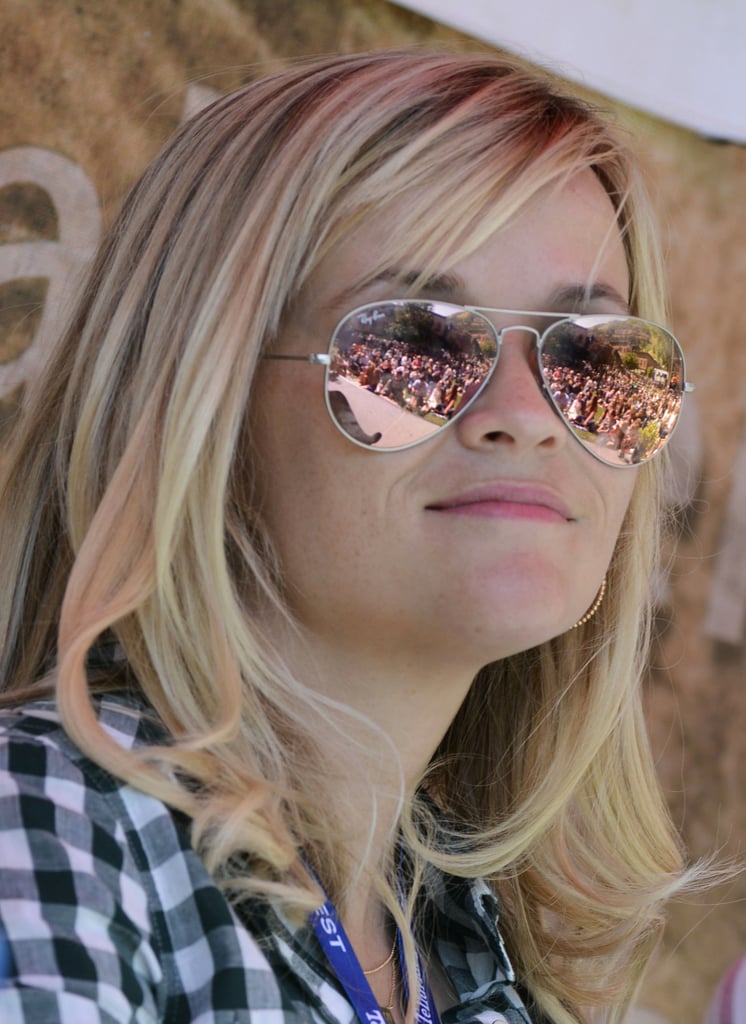 Reese showed off her perfectly highlighted hair at the 2014 Telluride Film Festival.
Emma Stone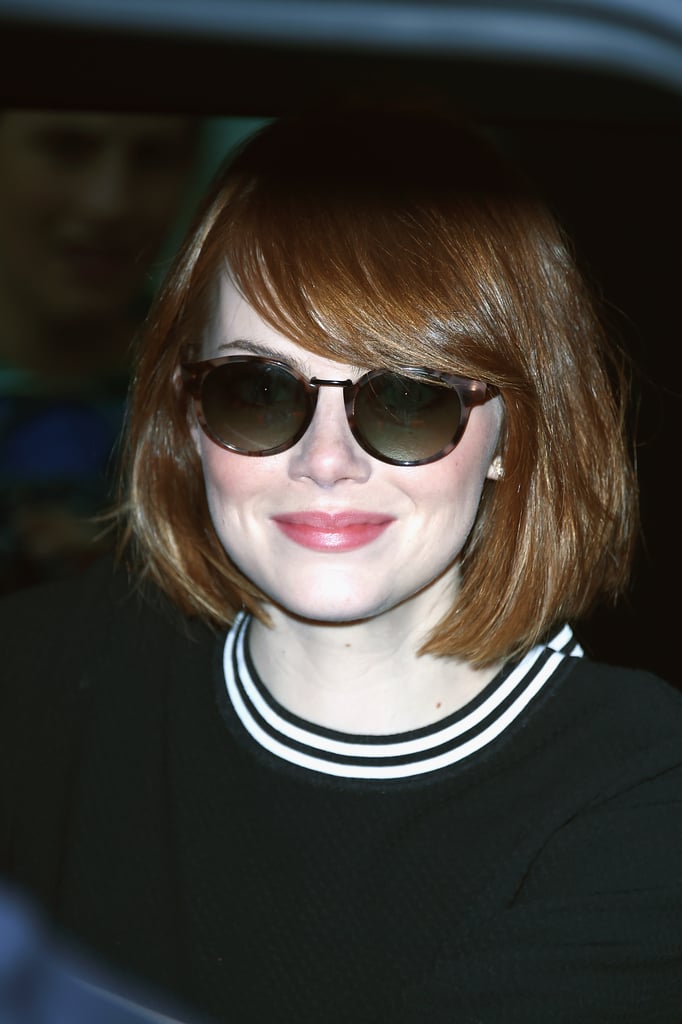 Emma Stone [5] proved the versatility of her newly cropped hair [6] at the Venice Film Festival.
Olivia Palermo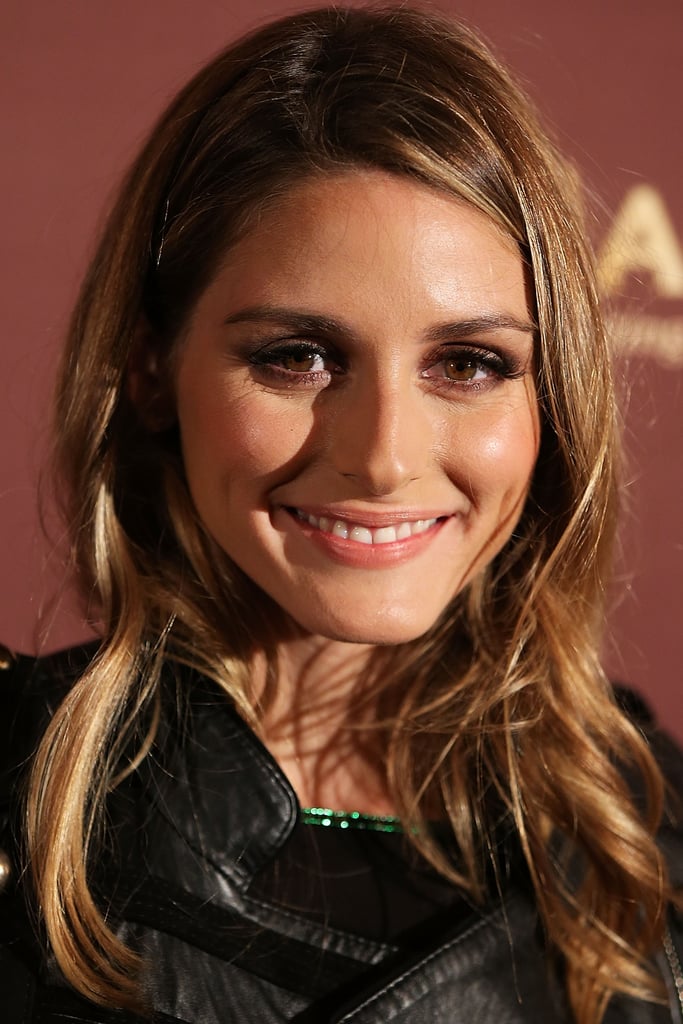 Olivia's chocolate smoky shadow brought out her hazel eyes at the Magnum 25th Anniversary Celebration in Sydney, Australia.
Ariana Grande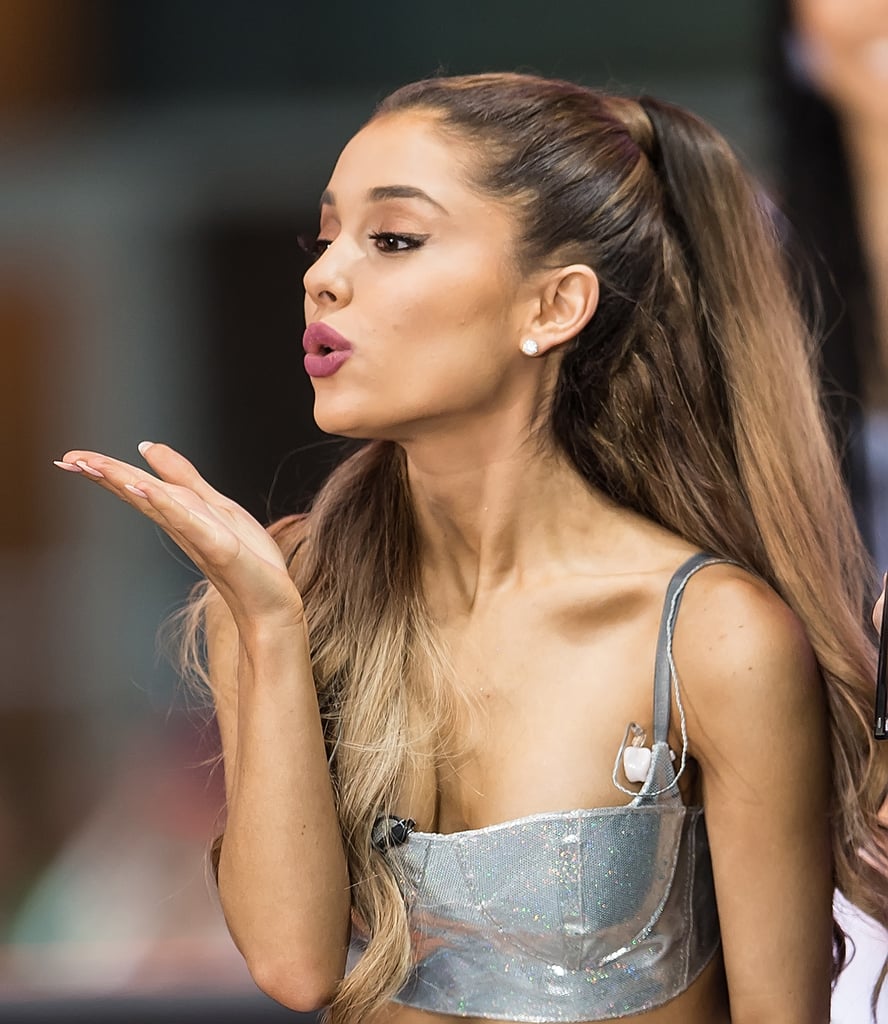 Ariana blew a kiss to her fans after performing on Today, showing off her long, pale-pink nails.
Beyoncé
At the Made in America festival, Beyoncé proved that she can make any hairstyle look good — even a short, wavy bob.
Chloë Moretz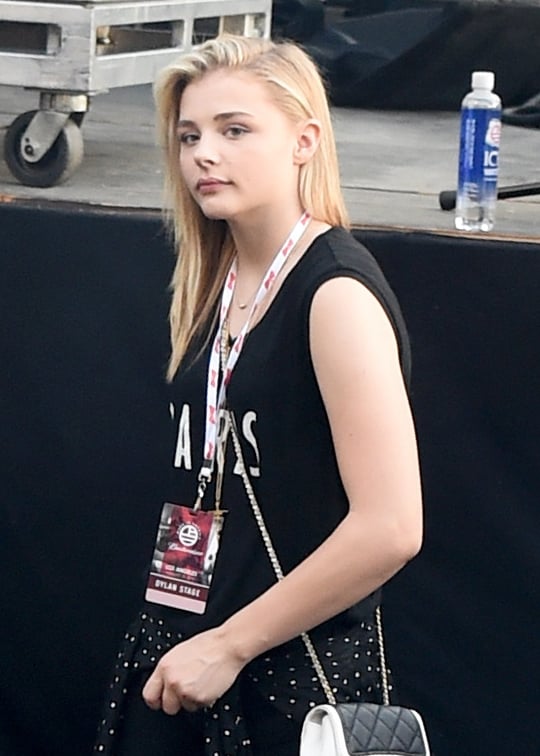 Chloë attended the Made in America festival with a side part reminiscent of an undercut.
Lady Gaga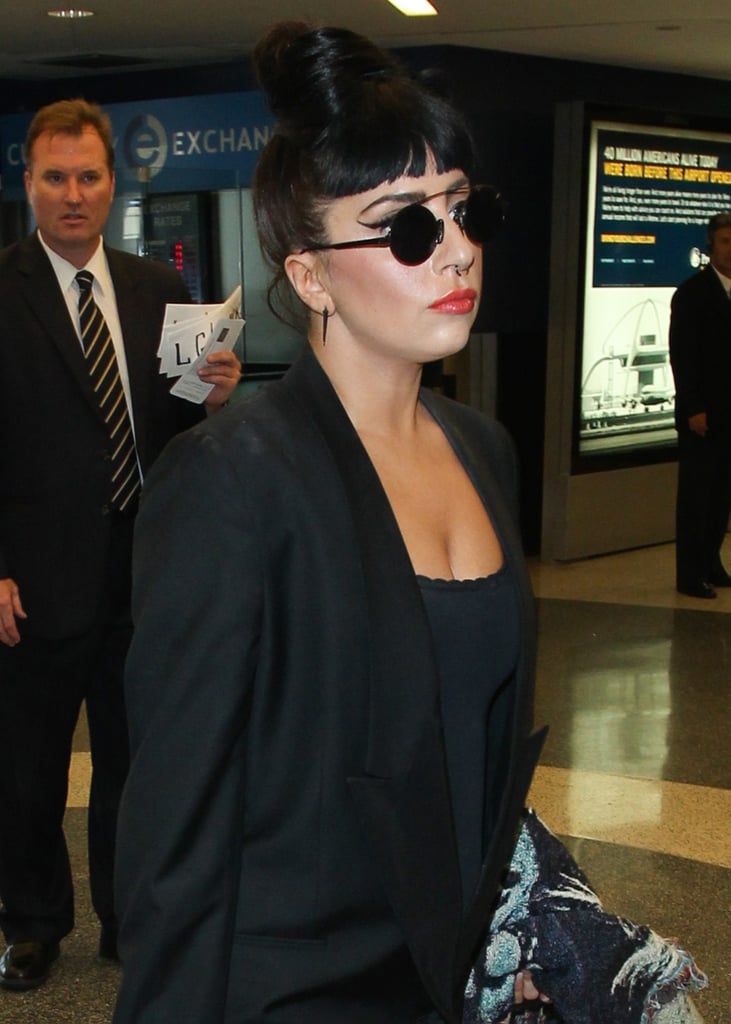 Lady Gaga [7] was spotted in Los Angeles International Airport wearing a look similar to Amy Winehouse [8]'s signature style: a mini beehive, exaggerated cat eye, and a coral-red lip.