If there's one thing that's certain, it's that Chanel's shows are always full of whimsy and fantasy. Whether it's a high-fashion haystack or bedazzled brows, the runway stylings of this iconic brand are a delight to behold. So, let your imagination wander. In honor of Chanel's impending Paris Fashion Week show, take a look back at some of the finest beauty looks the design house has sent down the catwalks.
Source: Getty [1] and IMAXtree [2]
Spring 2005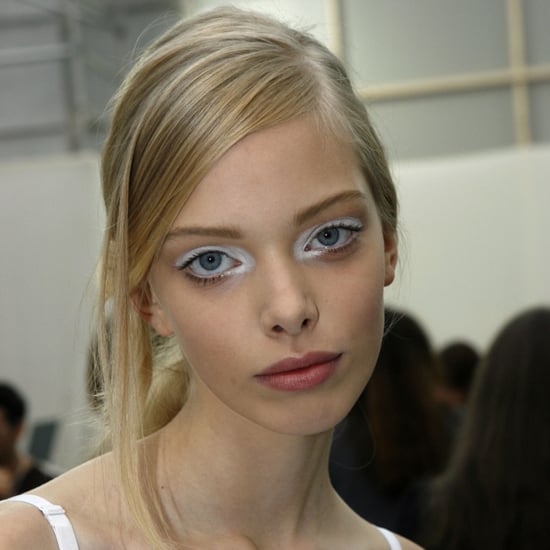 Models sported white-frosted eyes for Chanel's Spring/Summer 2005 show.
Haute Couture 2007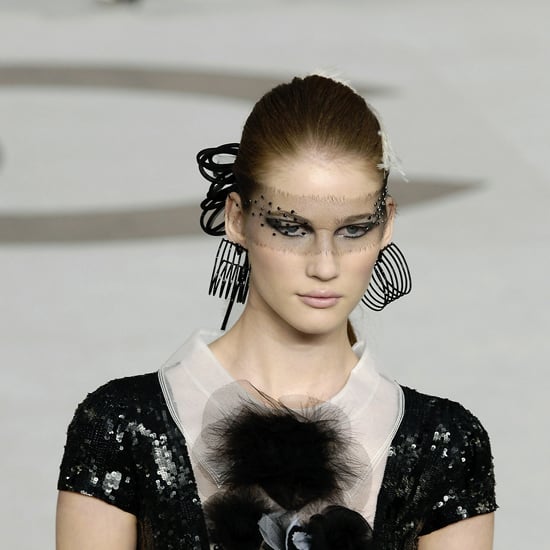 For a spin on a masquerade ball, models stomped the runway with their eyes draped in sequin-embellished mesh masks.
Fall 2008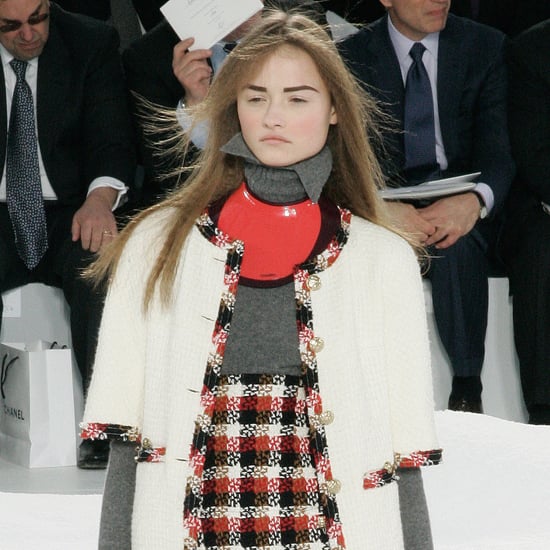 Always ahead of the trends, the runways of Chanel were inundated with bold brows in Fall 2008.
Spring 2009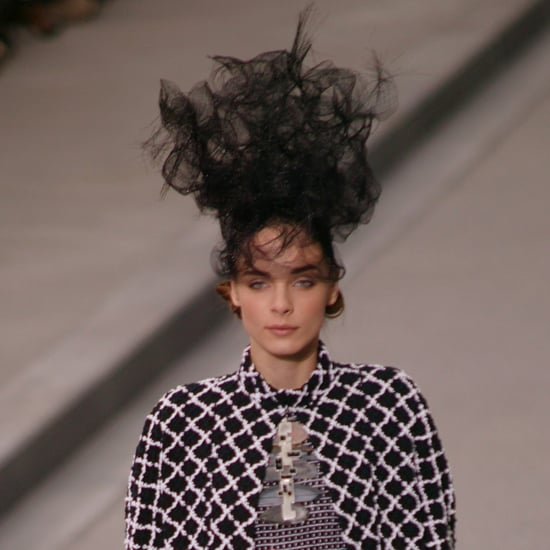 A neutral makeup palette allowed an elaborate headdress to take center stage on Chanel's Spring/Summer 2009 runway.
Haute Couture 2009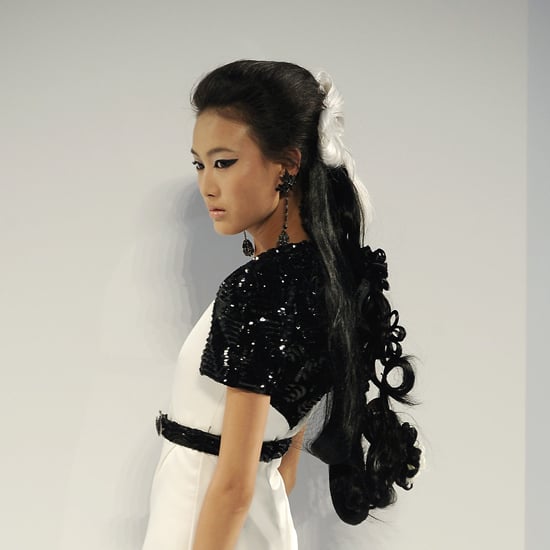 Dramatic winged liner and abstract curls were the go-to beauty looks for the Haute Couture lineup in 2009.
Spring 2010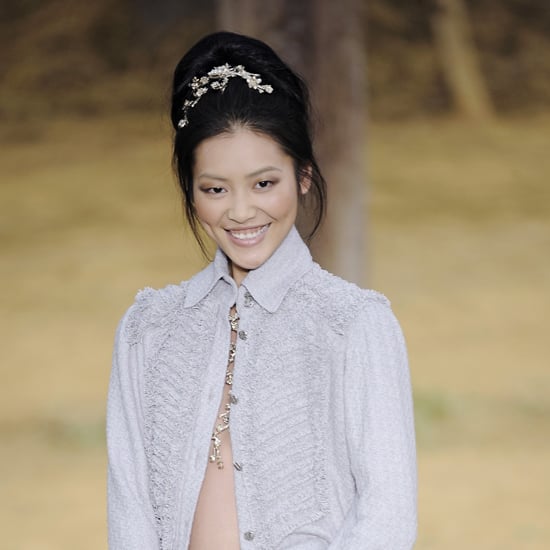 Models took a roll in the hay on the Spring 2010 catwalk, donning beehives with wheat ears sprouting from them.
Haute Couture 2010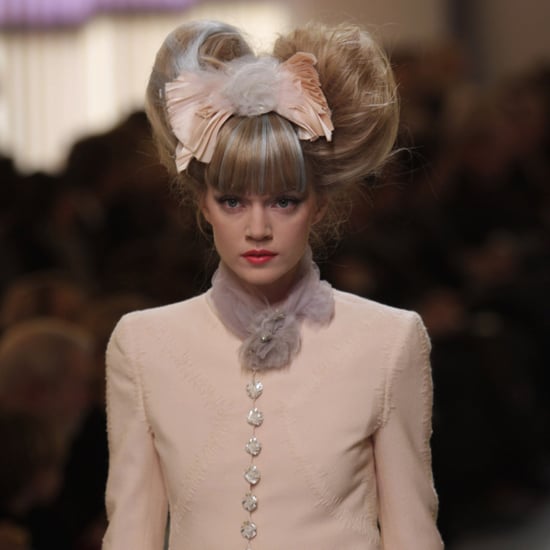 Chanel channeled anime cartoons for its 2010 Haute Couture show. Hair was styled in heart-shaped bouffants, accented with oversize bows, pearlescent red lipstick, and wide eyes.
Cruise 2010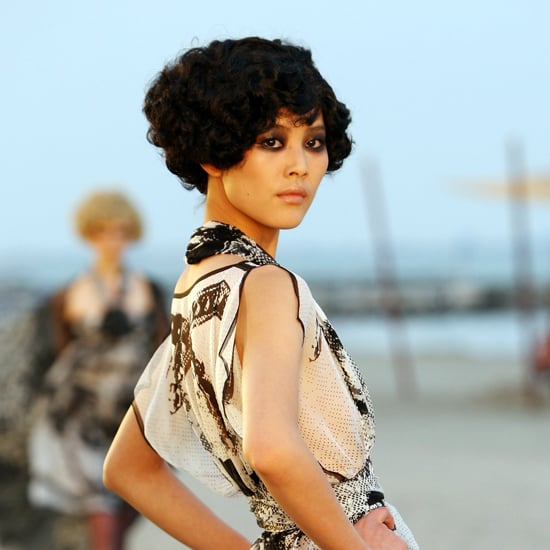 The 2010 Cruise collection saw models styled in Gatsby-era hair and makeup.
Paris-Bombay 2011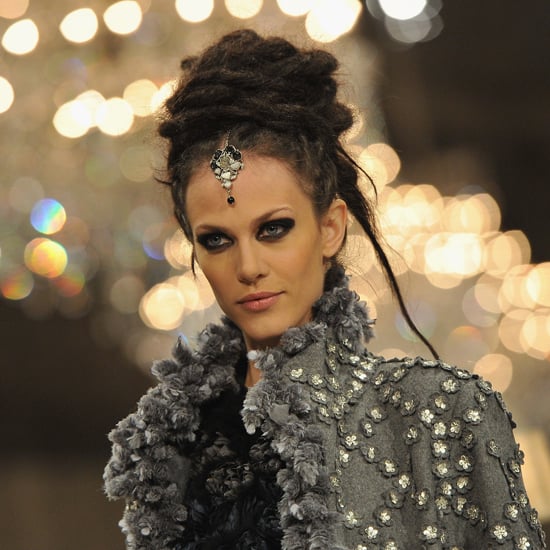 Dreadlocks and heavy eyeliner were balanced with jeweled hair pieces and nude lips, a perfect example of East-meets-West.
Fall 2010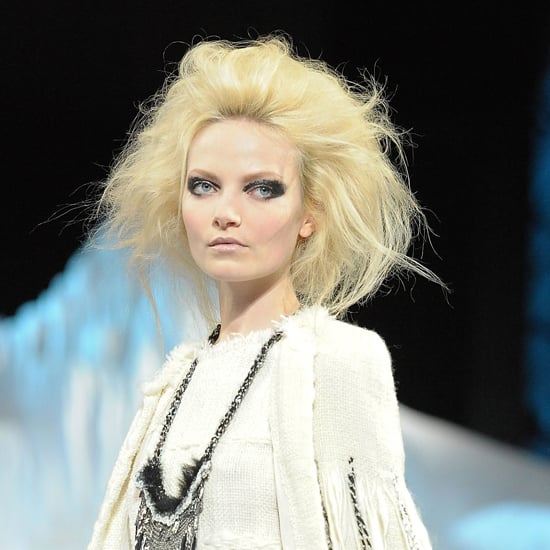 Hair was teased and tousled on the runway for Chanel's Fall 2010 collection.
Spring 2011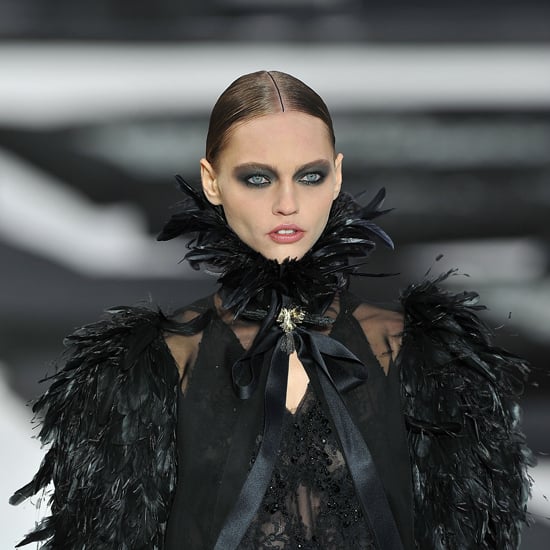 Chanel's Spring 2011 line was highlighted by gothic, raven-esque hair and makeup.
Haute Couture 2011
Pin-straight strands and deep-red lips were the style du jour at Chanel Haute Couture 2011.
Haute Couture 2012
Chanel somehow made the mohawk chic at its 2012 Haute Couture show. Models also wore colored eyeliner to match their ensembles.
Fall 2012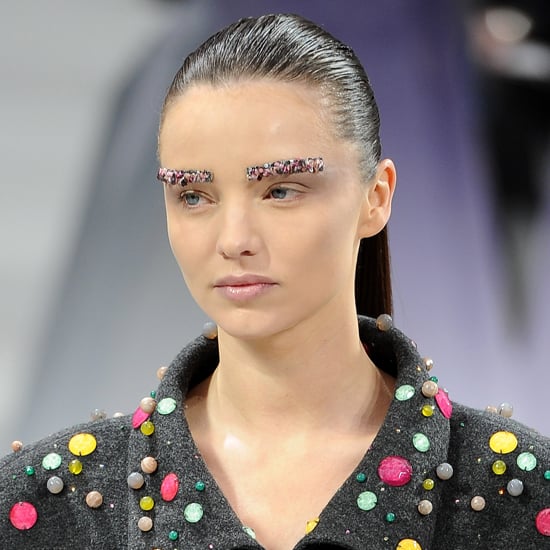 Miranda Kerr [3] sported one of the more buzzed-about looks from the entire Fall fashion season: bedazzled brows.
Spring 2013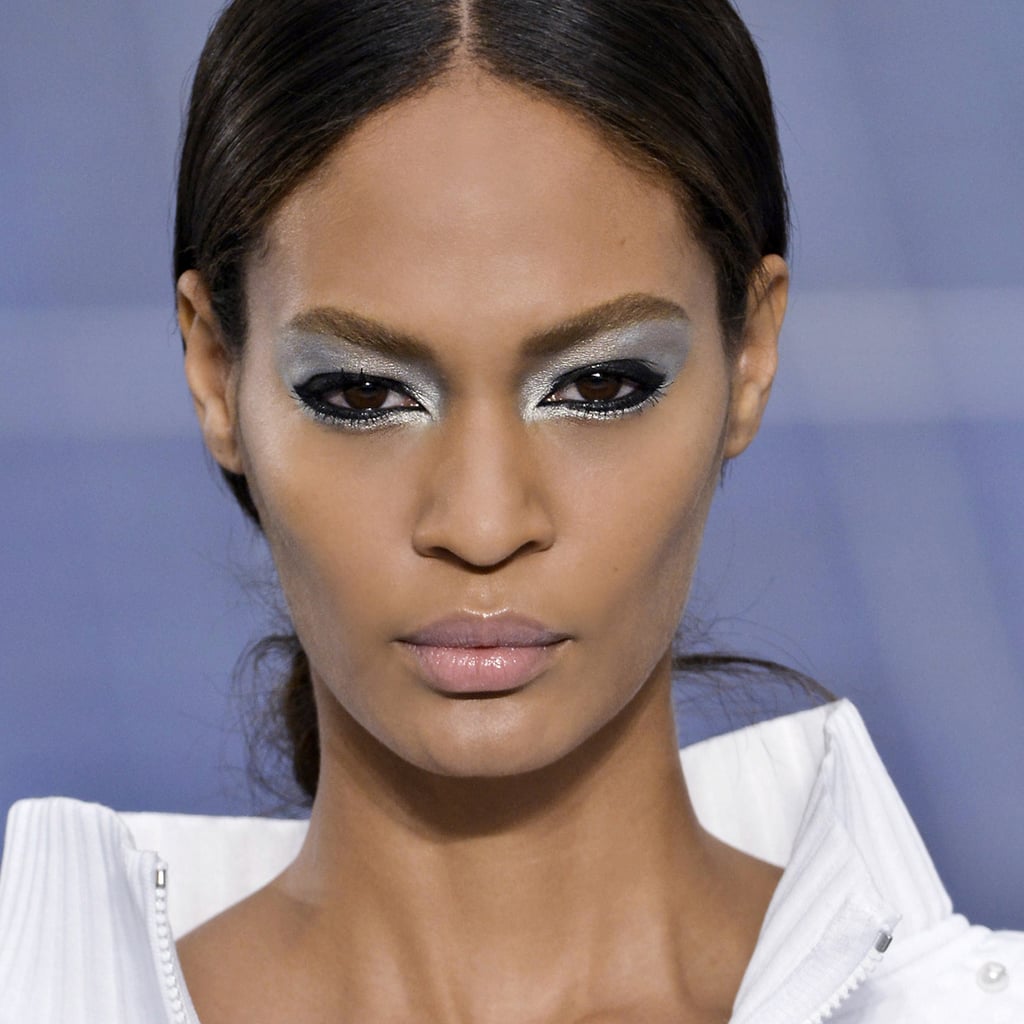 Designer Karl Lagerfeld took us on a journey to an underwater world for Spring 2013, where the eye makeup was a pearlescent silver and the skin was subtly dewy and flawless.
Spring 2013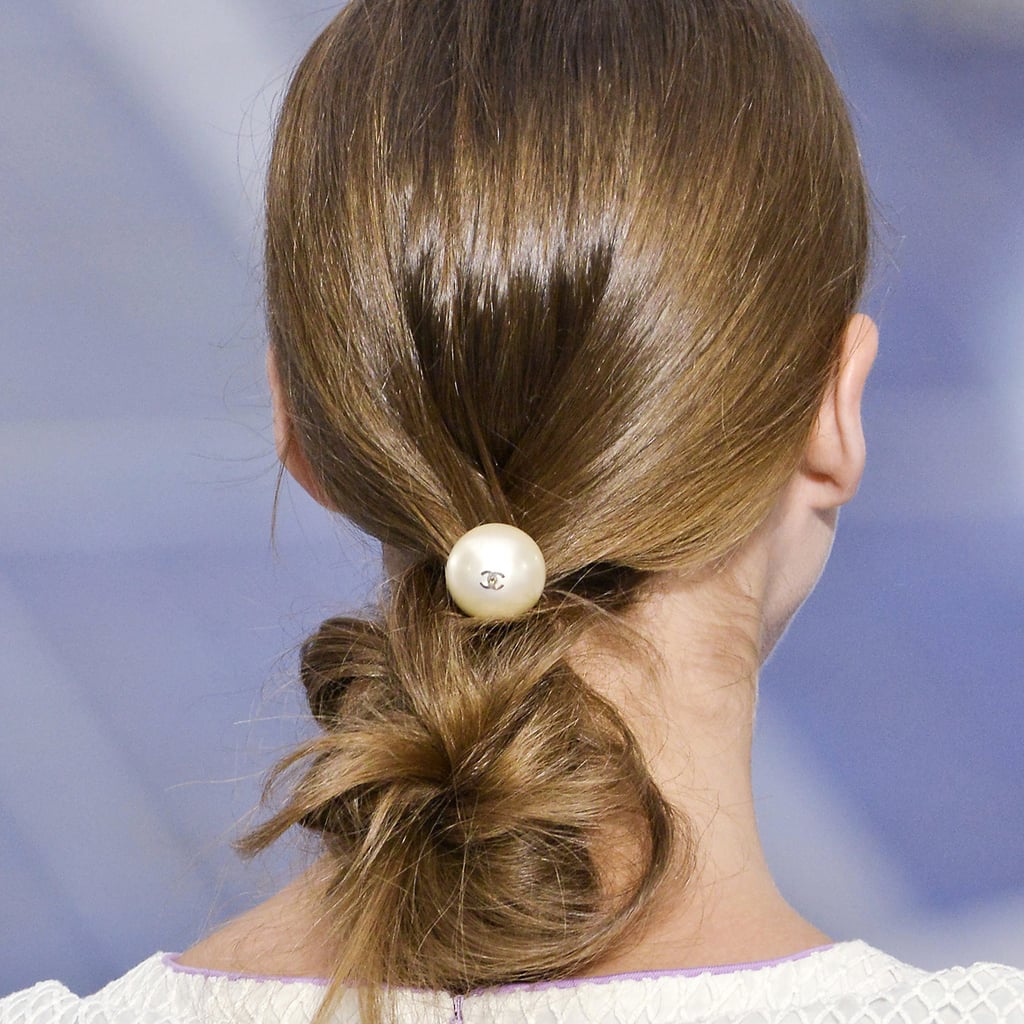 For Spring 2013, the hair was pulled back into a messy low bun that was accented with a chic Chanel pearl.
Spring Couture 2013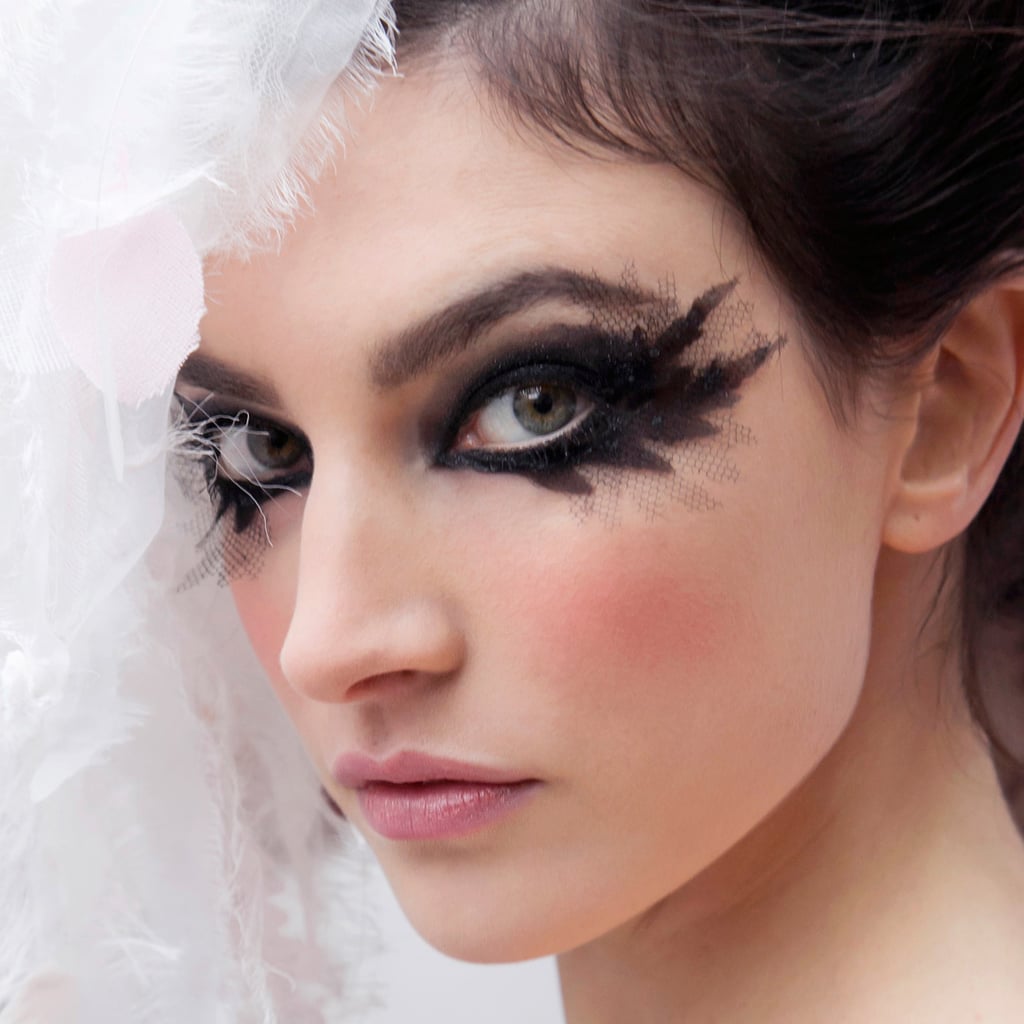 The dramatic makeup for the Spring Couture 2013 collection focused on black smoky eyes drawn in a feathered shape. But it was the mesh accents that really made this look stand out.
Fall 2013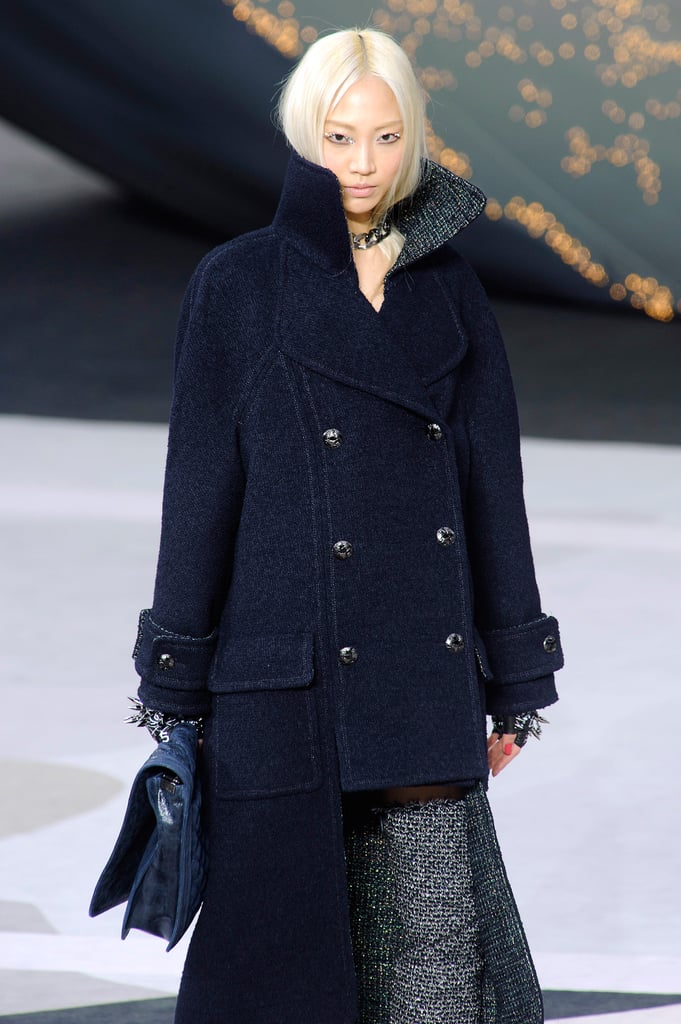 With a sparkly eye makeup look and hair that was tucked away, the Fall 2013 runway pushed the beauty boundaries.
Spring 2014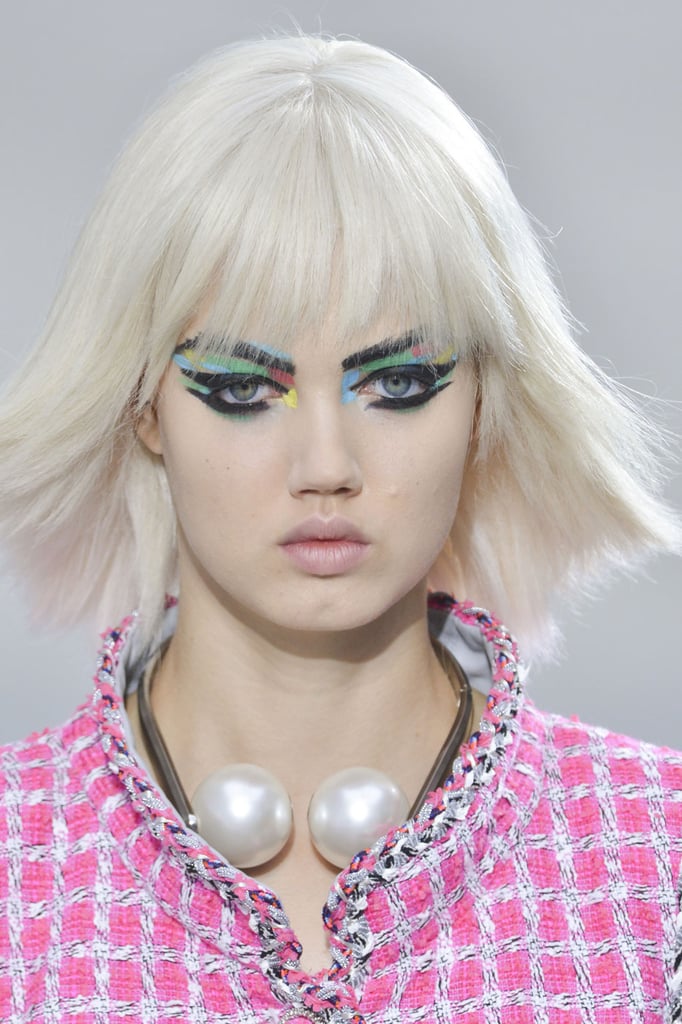 A painterly eye-makeup palette had us wondering: is eyelid art is the new nail art [4]?
Haute Couture 2014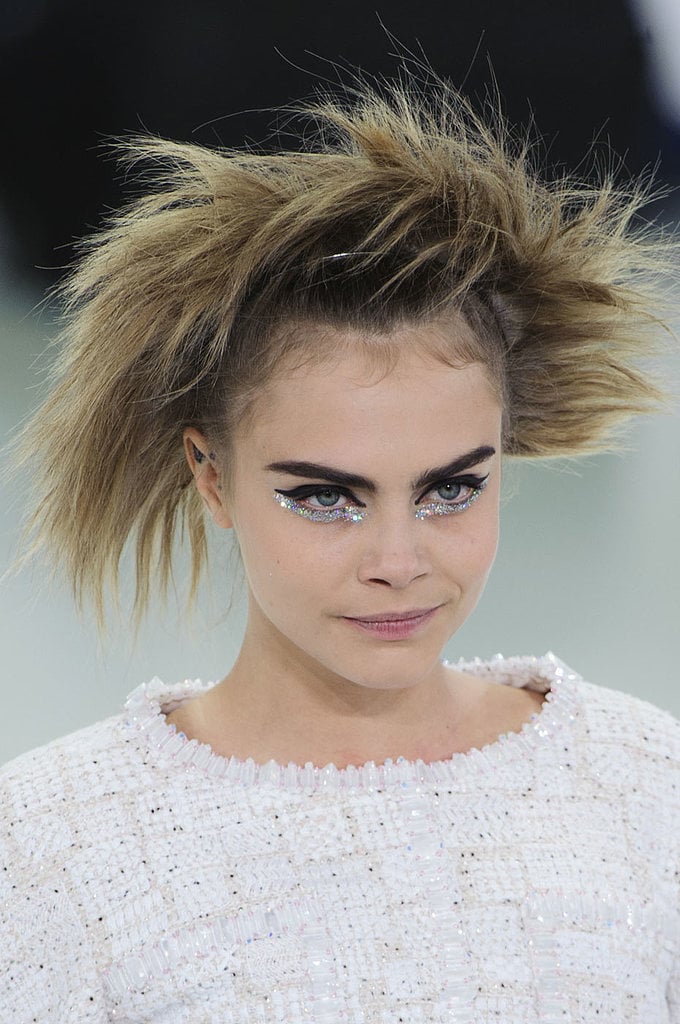 Inky cat eyes, luminous skin, and textured hair made for an edgy, rocker-chic beauty look we can't wait to try for festival season.
Fall 2014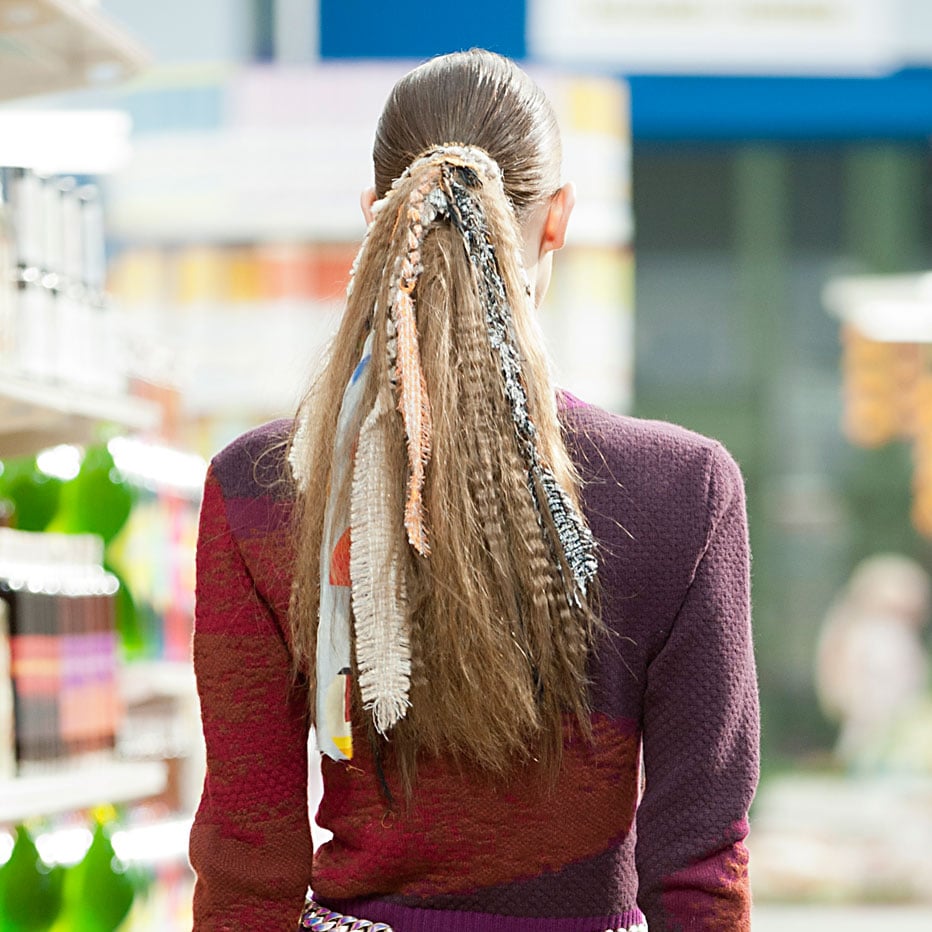 Chanel took the ponytail look to the ultimate level on the Fall 2014 runway by weaving fabric, ribbons, and other materials through the models' hair. This intricate style was modern and grown-up.