Lip balm is one of those skin care and makeup essentials that you can easily find at the drugstore. The problem is there are often too many varieties from which to choose at the drugstore. Whether it's for hydration, serious skin repair, or a touch of color, hands down there's a tube out there made for you. Read on for a list of 10 top lip balm picks, each one under $10.
Source: Corbis Images [1]
Baby Soft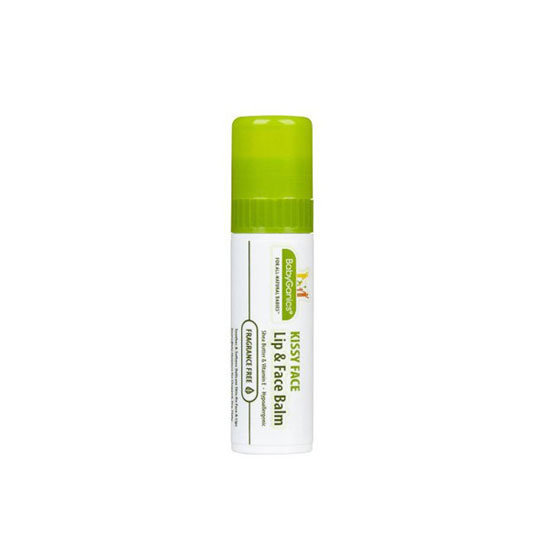 Formulated for babies but more than appropriate for adults, too, Babyganics Lip & Face Balm [2] ($4) is a fragrance-free blend of shea and cocoa butters blended with apricot kernel and olive oils.
Think Pink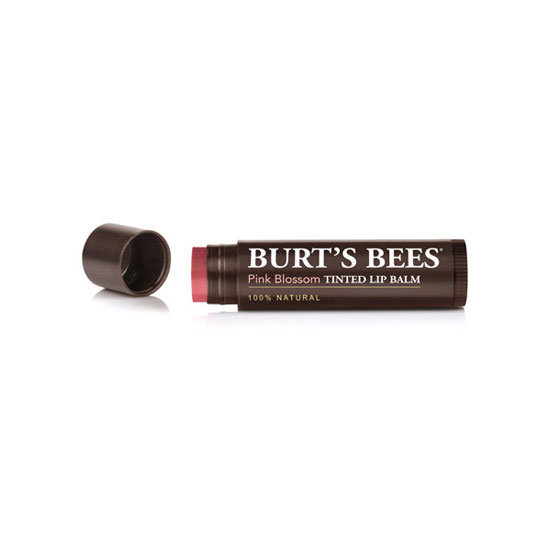 With Burt's Bees Tinted Lip Balm in Pink Blossom [3] ($6), you'll get everything you already love about the original, except with a sheer wash of pink. Hydrating coconut oil and beeswax keeps lips soft and smooth, while the universally flattering hue provides a great way to add a touch of subtle color.
Best Import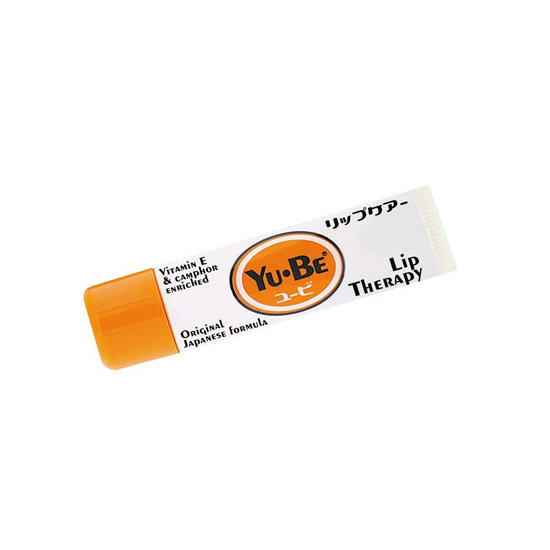 One of the top-selling drugstore buys in Japan, Yu-Be Lip Therapy [4] ($5) features a higher amount of glycerin than the average competitor's. This makes it exceptionally good at hydrating even the driest lips.
Ball of Freshness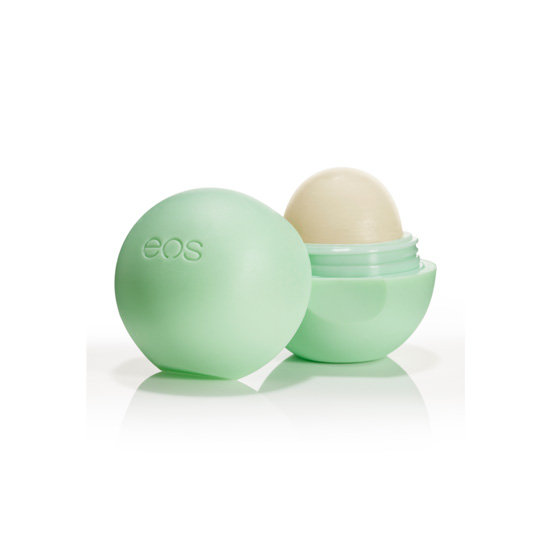 Pop the Eos Organic Lip Balm Sphere in Sweet Mint [5] ($3) in your bag for a fun and colorful way to smooth on some vitamin E goodness. The gluten-free formula is naturally flavored to give you a minty-fresh smile (or kiss).
Cherry Delicious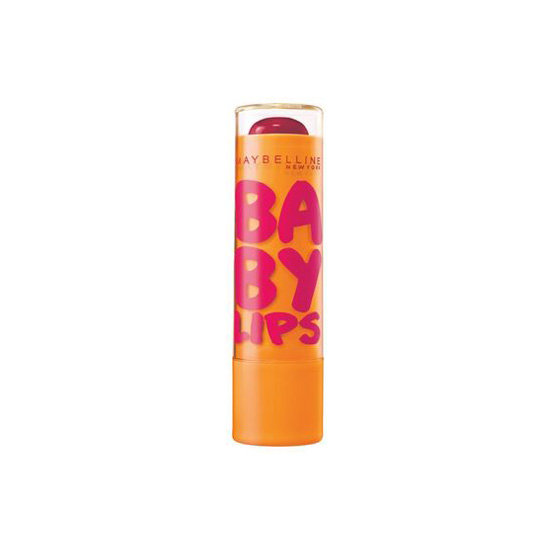 This bright-colored tube and delectable cherry flavor makes Maybelline Baby Lips Balm in Cherry Me [6] ($4) stand out from the rest. And the lightweight formula even protects your skin with hydration and SPF 20.
Vintage Classic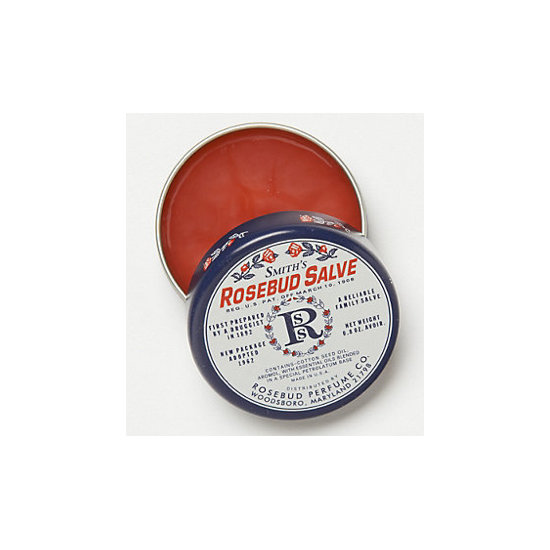 This old-school beauty product has stood the test of time. Smith's Rosebud Salve [7] ($6) can be used for everything from chapped lips to cracked cuticles and even dry elbow patches, and it's a makeup bag staple for backstage beauty pros at Fashion Week.
Flirty Color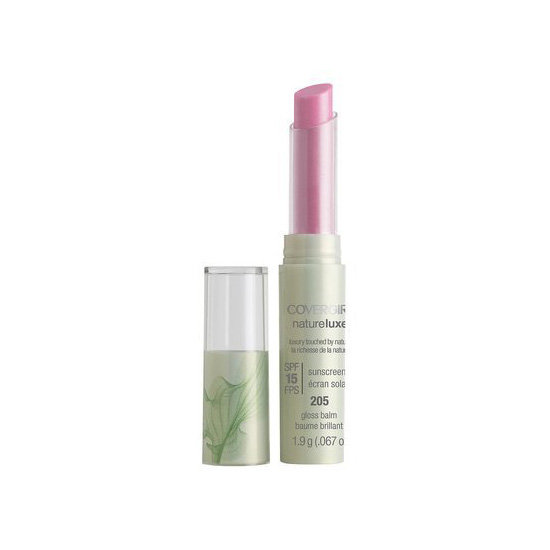 Add a slight veil of color with CoverGirl Natureluxe Gloss Balm [8] ($6). The collection features a range of colors including pinks, purples, corals, mauves, and nudes, and the mango and shea butter formula gives your lips a lightweight veil of moisture.
Sun Protection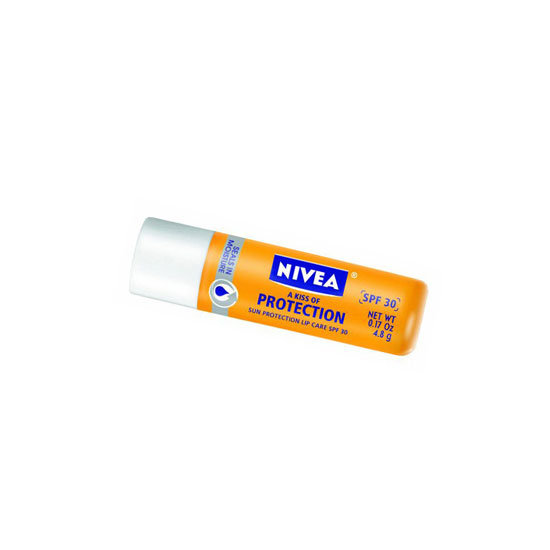 Jojoba oil and vitamin E work together in Nivea's A Kiss of Protection Lip Balm [9] ($3) to lend a boost of hydration, while an SPF of 30 keeps delicate skin shielded from harm.
Natural Wonder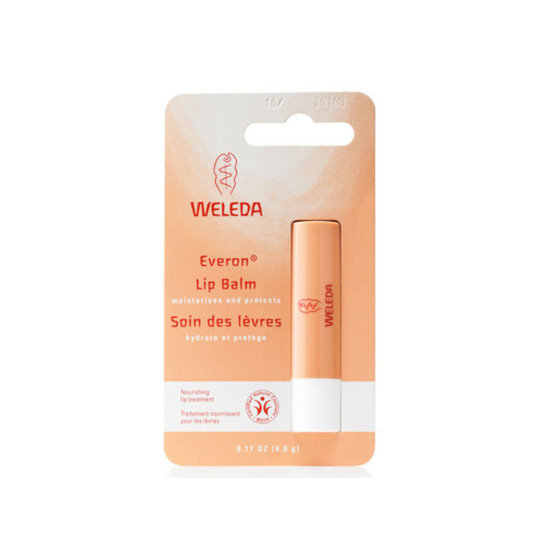 The long-lasting benefits of organic jojoba seed oil, organic shea butter, and beeswax make Weleda Everon Lip Balm [10] ($6) an extraordinary hydrator. But the delicate blend of vanilla and rose scents takes this balm to a whole other level.
Back to Basics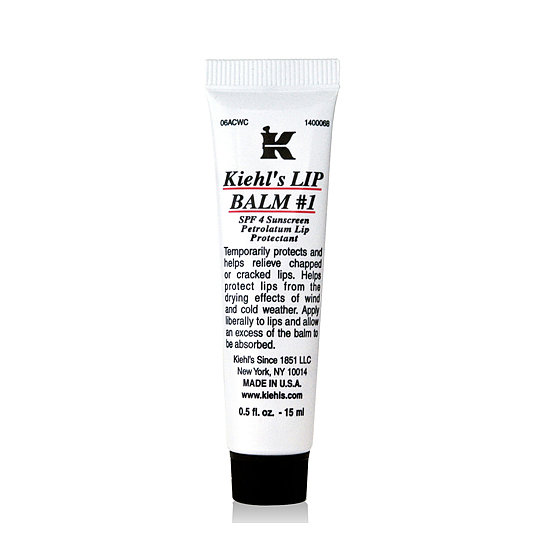 Nothing beats a classic, and Kiehl's Lip Balm #1 [11] ($7) is made with squalene and vitamin E for serious moisture, plus the aloe soothes irritated lips.