Coachella kicks off this weekend, pushing the music festival scene to the forefront of everyone's minds. As you start packing for all your festivals [1] and DIYing some festive nail art [2], draw some beauty inspiration from the hottest musicians in the biz. Consider this your who's who cheat sheet for up-and-coming music stars. Playlists not included.
FKA Twigs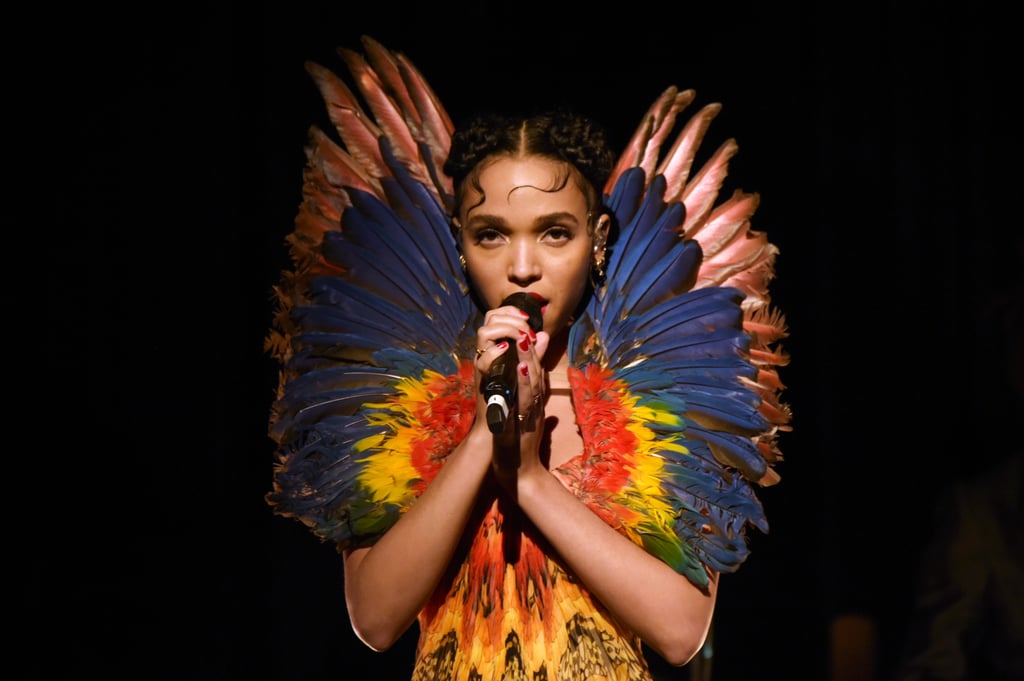 Her relationship with Robert Pattinson [3] may have put her on your radar, but FKA Twigs's hair [4] (and her hit single "Two Weeks") make her a performer to watch.
Marina Diamandis of Marina and the Diamonds
The indie-pop singer has a major flair for beauty [5] and often performs sporting bright, matte lipstick.
Annie Clark aka St. Vincent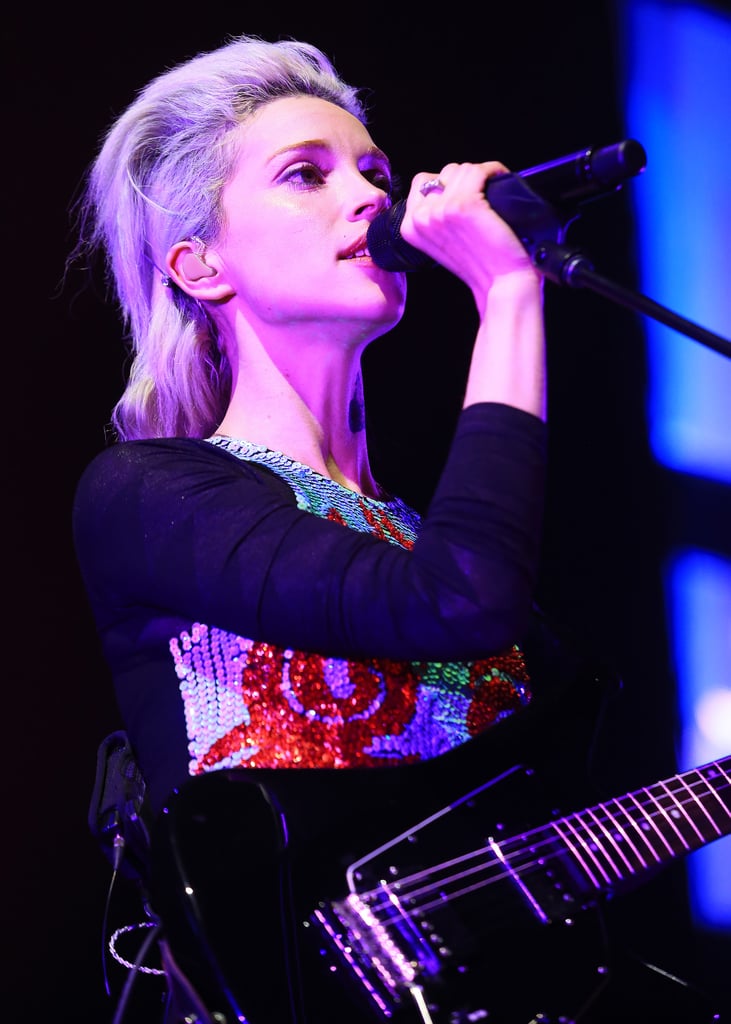 Before she won a Grammy for her eponymous indie-pop/rock album, St. Vincent was a member of The Polyphonic Spree. We love her tunes and her violet-gray hair.
Julie Budet of Yelle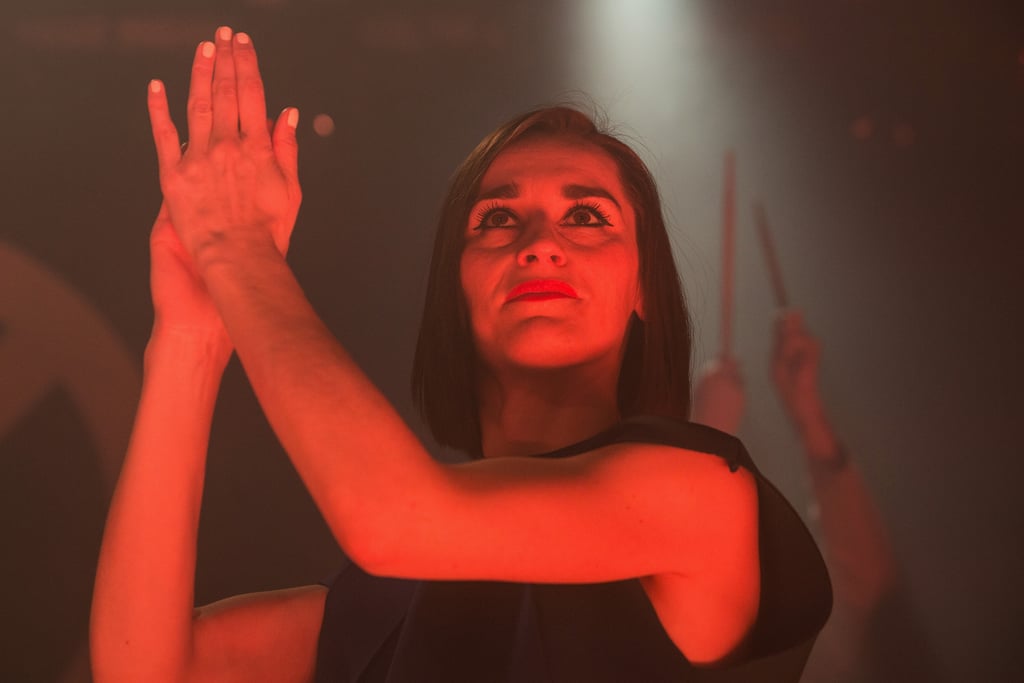 This singer's sleek lob and pared-down makeup allow her electro-pop beats and percussive French lyrics to take center stage during performances.
Alison Wonderland
The Aussie DJ's tousled blond strands are almost as cool as her trippy beats.
Lizzy Plapinger of MS MR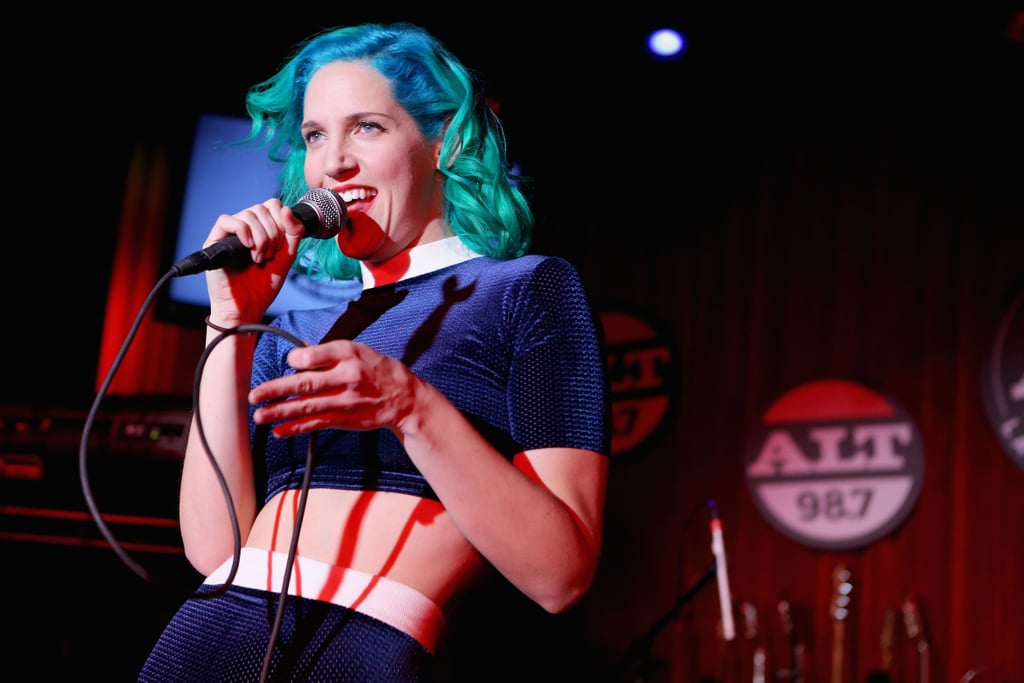 We can't decide what's more fierce: Lizzy's always-changing, rainbow-bright hair hues or her throaty voice.
Ellie Goulding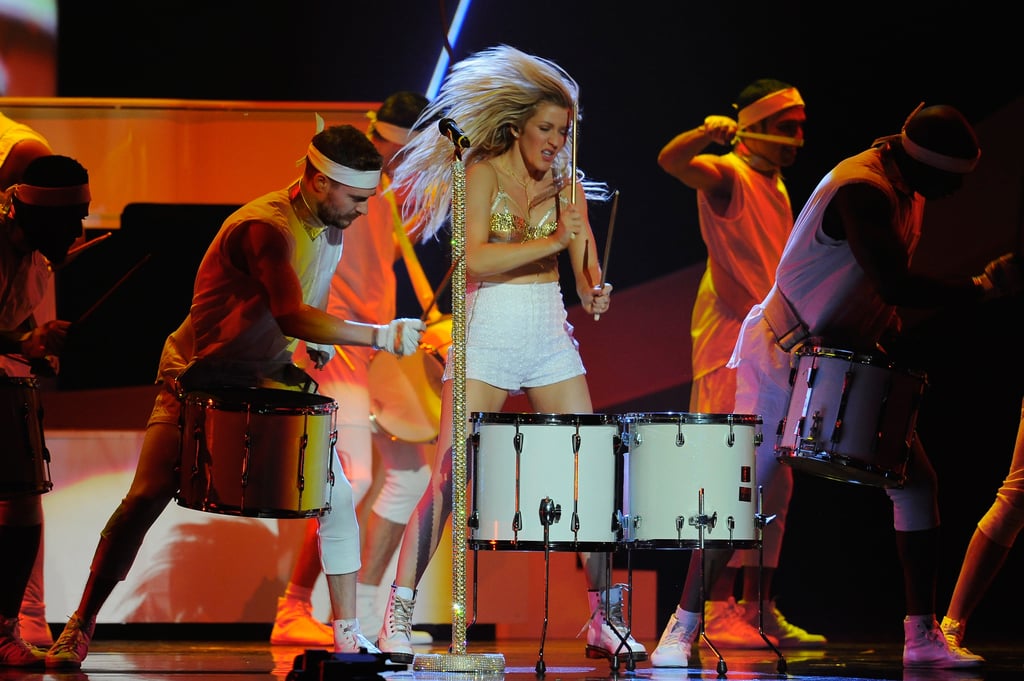 Ellie may look sweet and have a charming British accent, but when she steps on stage, she lets loose, battling Beyoncé's hair flips [6]. She's known to use her blond, textured mane for some serious hair-ography.
Janelle Monae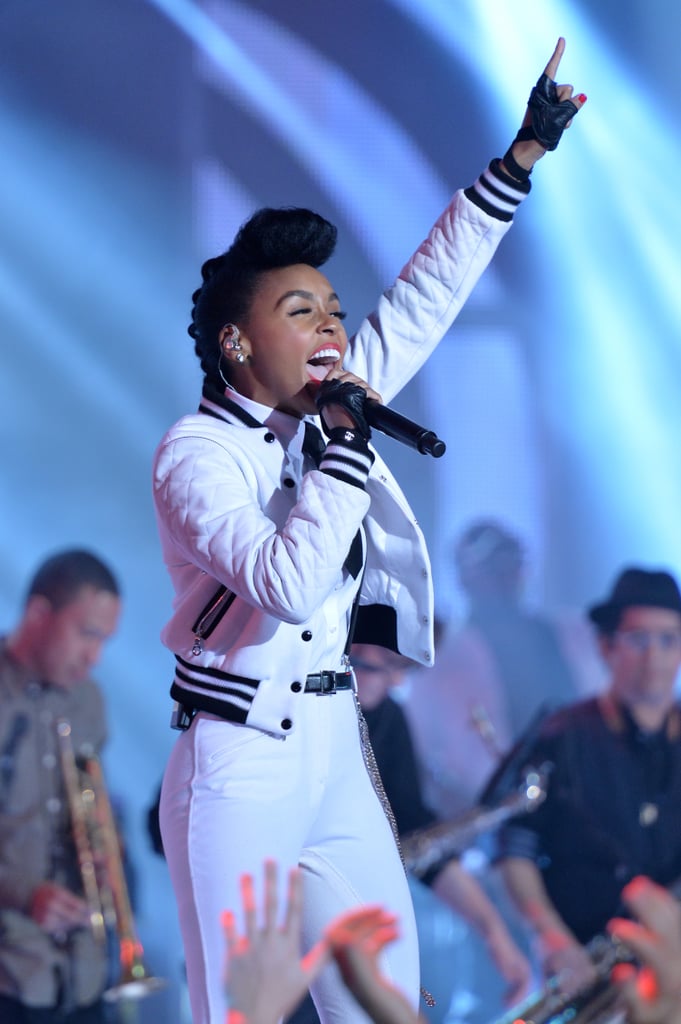 As one of the faces of CoverGirl [7], we wouldn't expect anything less than of-the-moment beauty from Janelle — including this on-trend pompadour [8].
Lorde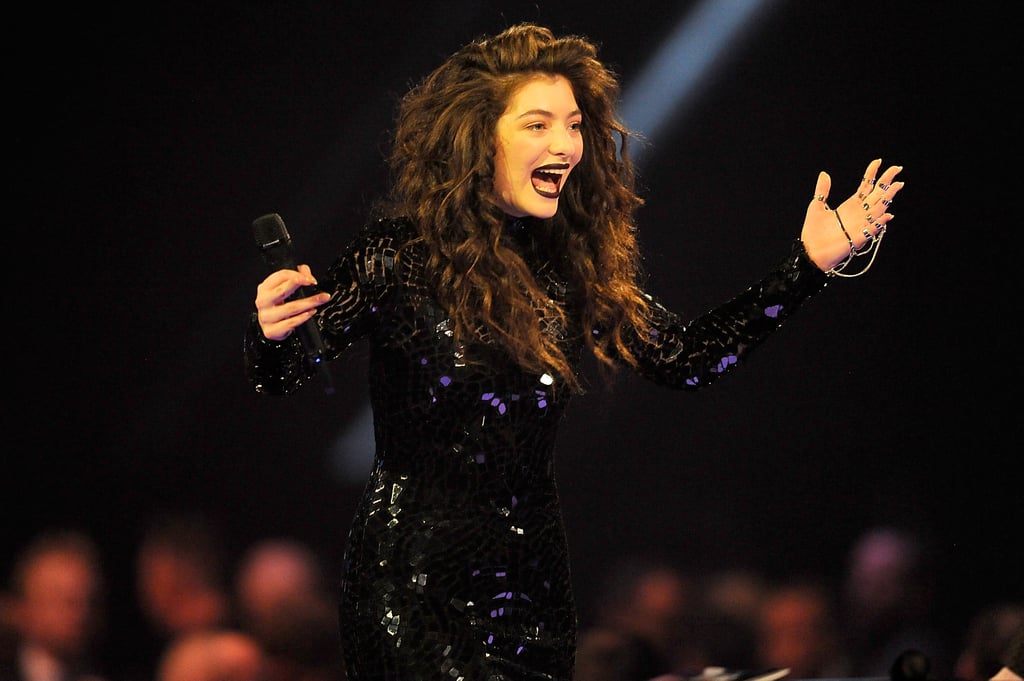 Thanks to her dip-dyed nails [9]; kinky, voluminous curls; and vampy lipstick [10], this Grammy Award-winning teen has already made her mark as a beauty trendsetter.
Laura Mvula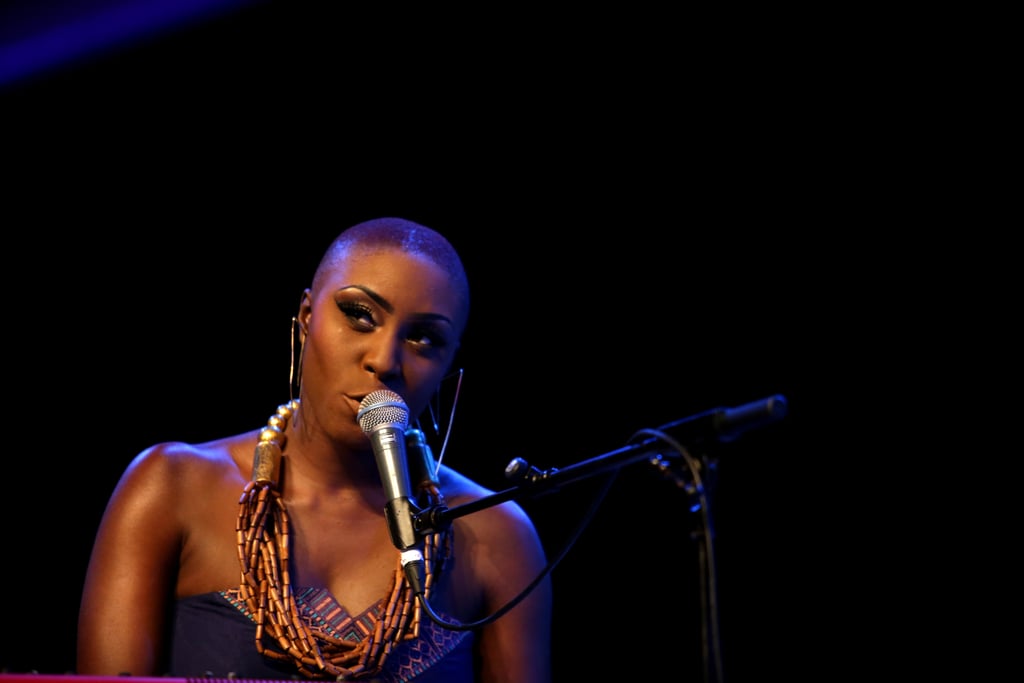 If you haven't heard of this It Brit yet, you will soon — she's playing at Coachella 2014. Laura shows off how to play up your eyes and eyebrows if you have a close-cropped or shaved hairstyle.
Caroline Hjelt and Aino Jawo of Icona Pop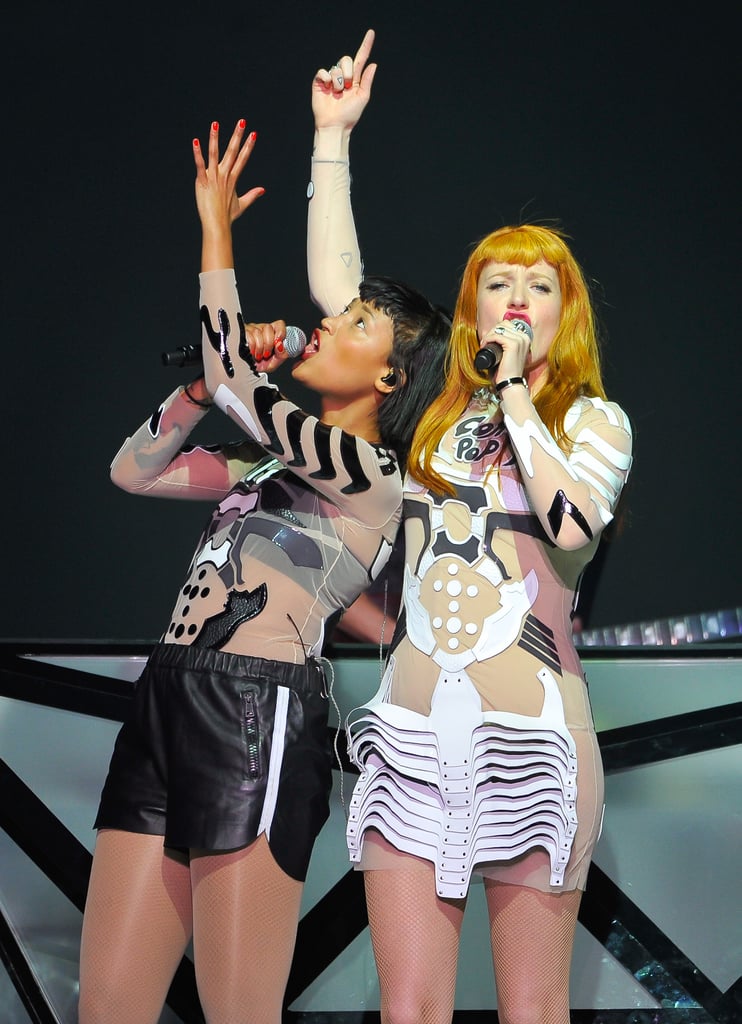 This BFF duo is in sync when it comes to performances and beauty styles. Expect to see blunt bangs, matte skin, and bold lip colors on the Swedish beauties.
La Roux, aka Elly Jackson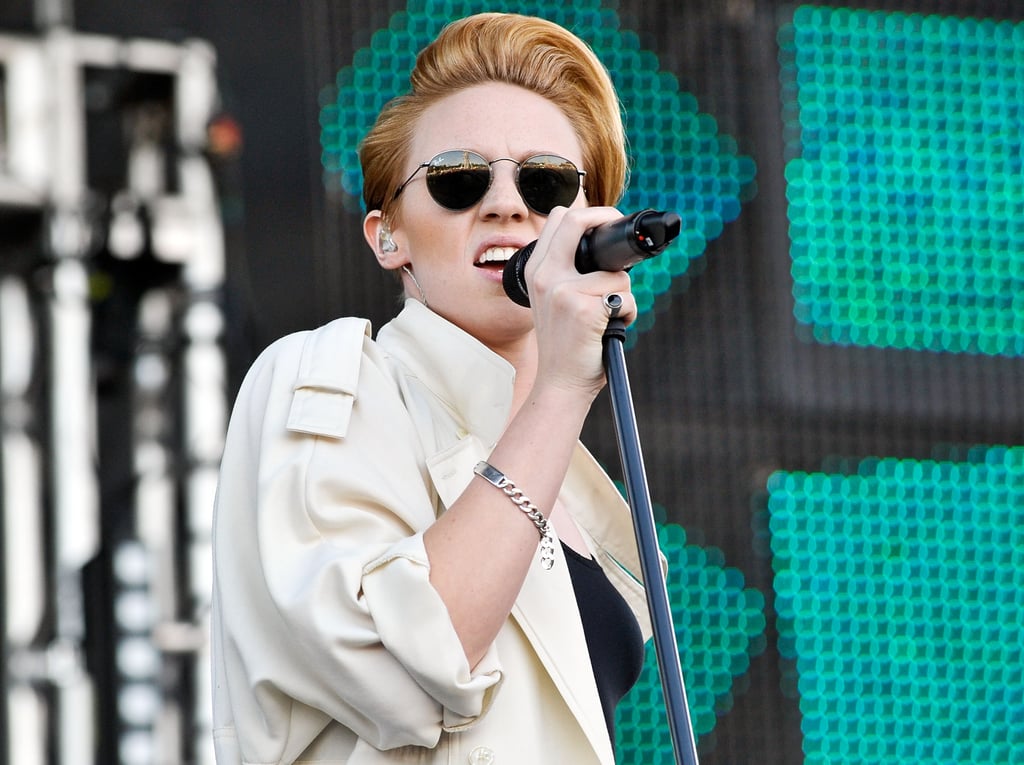 Only a serious pop star could make Elvis hair look supercool — on a strawberry-blond woman, no less!
Haim: Este Arielle, Danielle Sari, and Alana Mychal Haim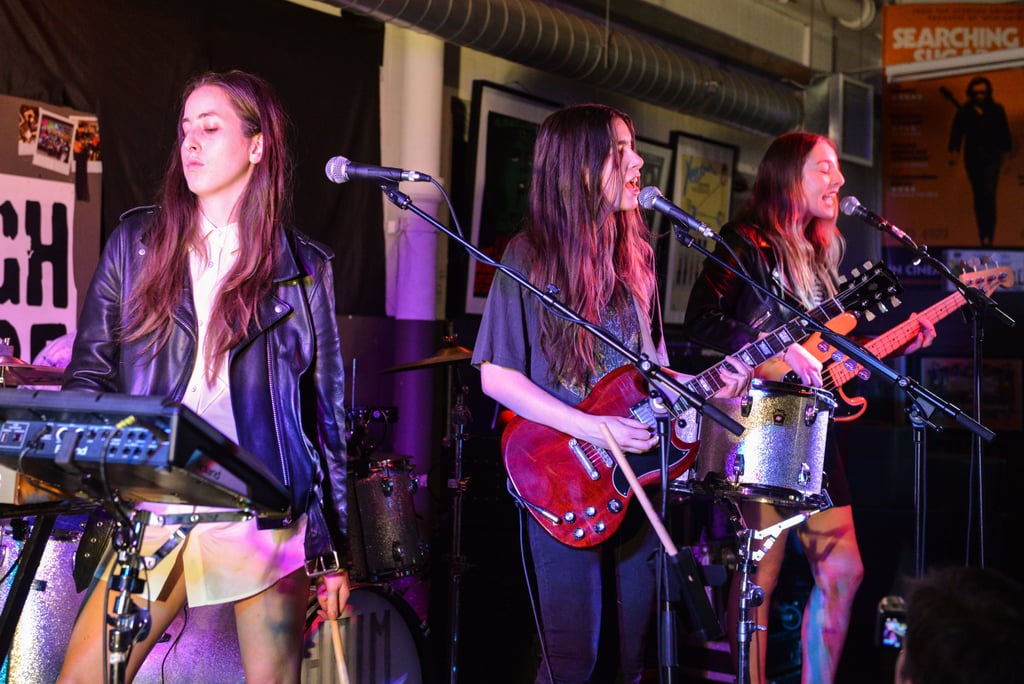 The trio of sisters knows how to bring down the house and make not-brushed hair look chic.
Azealia Banks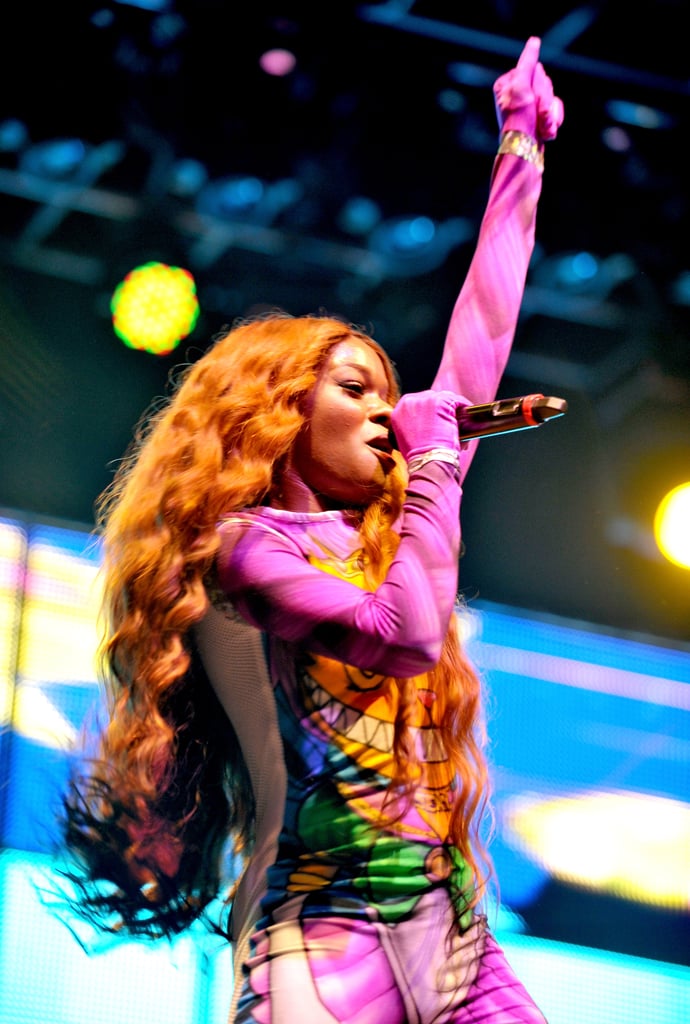 As the face of T by Alexander Wang [11] and a MAC Cosmetics collaborator [12], Azealia has already influenced the sartorial set. Let her Rapunzel locks inspire you to try out long, princess waves.
Lana Del Rey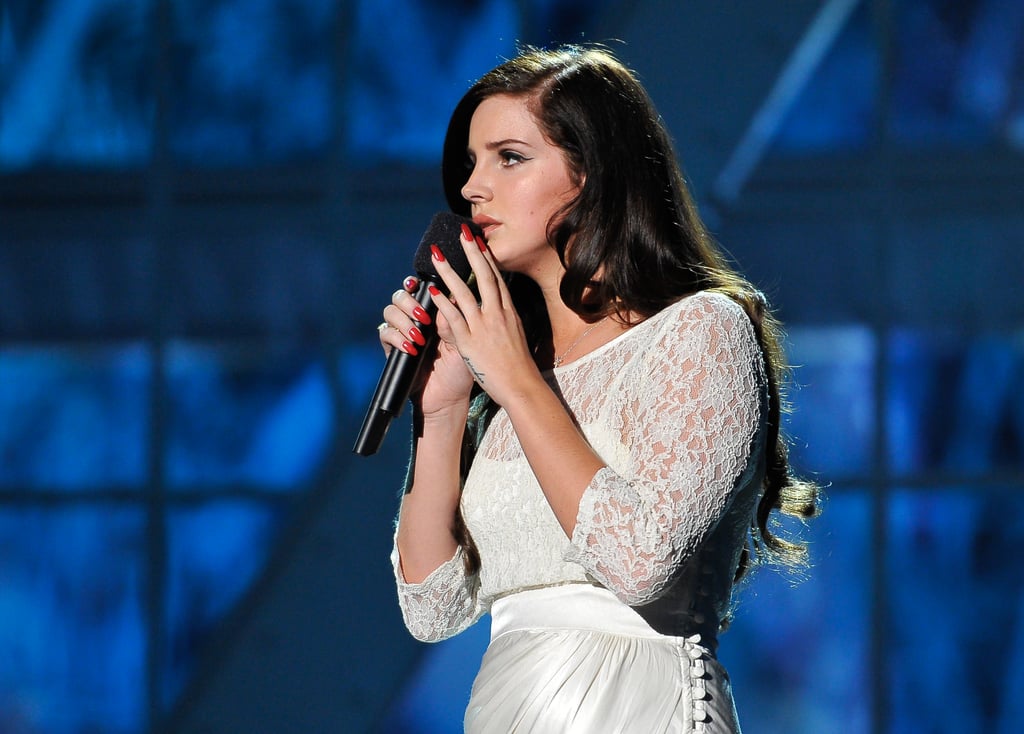 While many up-and-comers tend to choose edgy looks, this sultry songstress often makes the case for vintage beauty with her pin-up-inspired waves, winged eyeliner, and long, red nails.
Hayley Williams of Paramore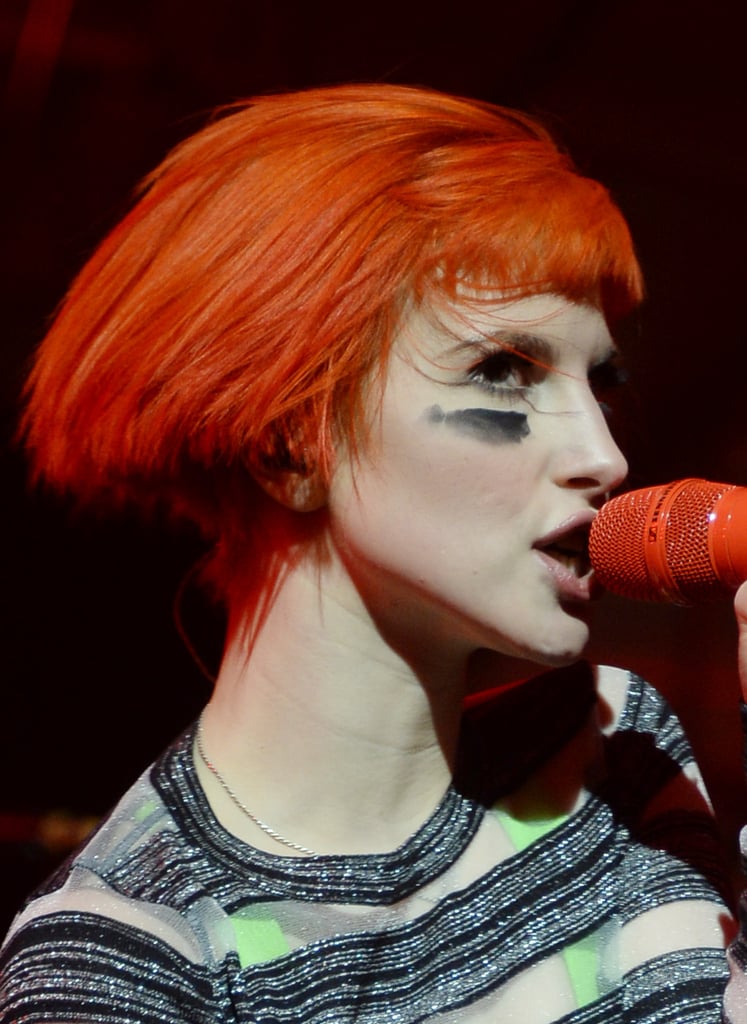 It's no wonder MAC Cosmetics collaborated with Hayley [13] — just look at her flaming red hair and porcelain skin. Plus, she's known to wear war face paint and adventurous eyeliner.
Mia Moretti and Caitlin Moe of The Dolls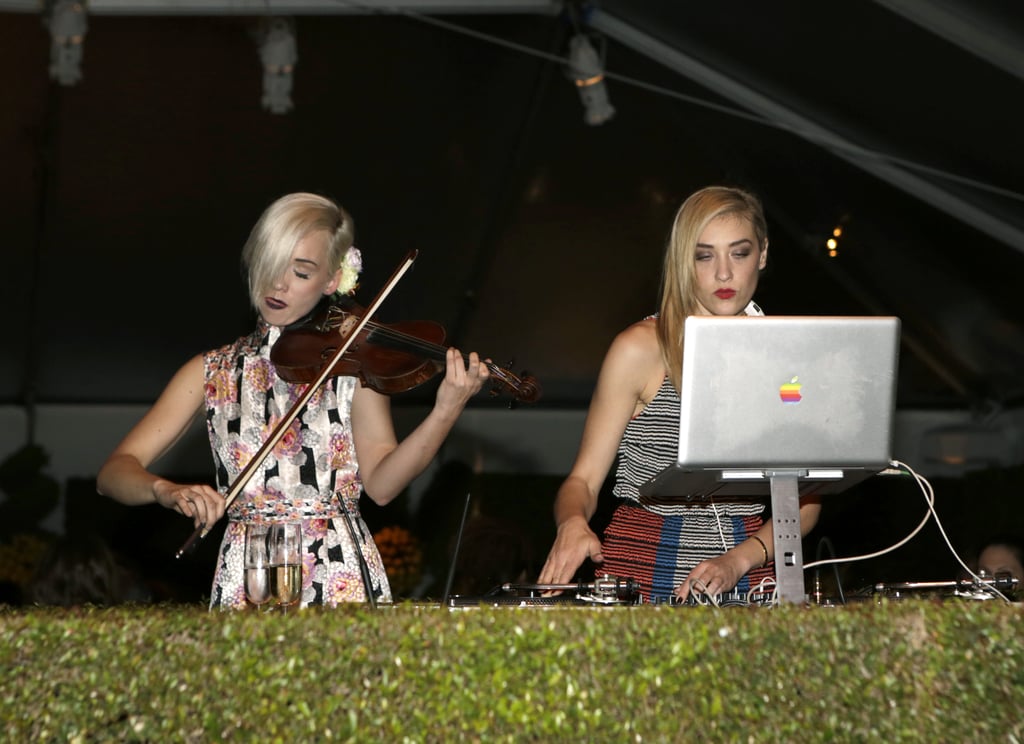 Expect floral crowns, crimped ponytails, braided updos, and more Pinterest-ready hairstyles from this beauty-savvy DJ duo: Mia runs the ones and twos while Caitlin accompanies her on the violin.
Grimes, aka Claire Boucher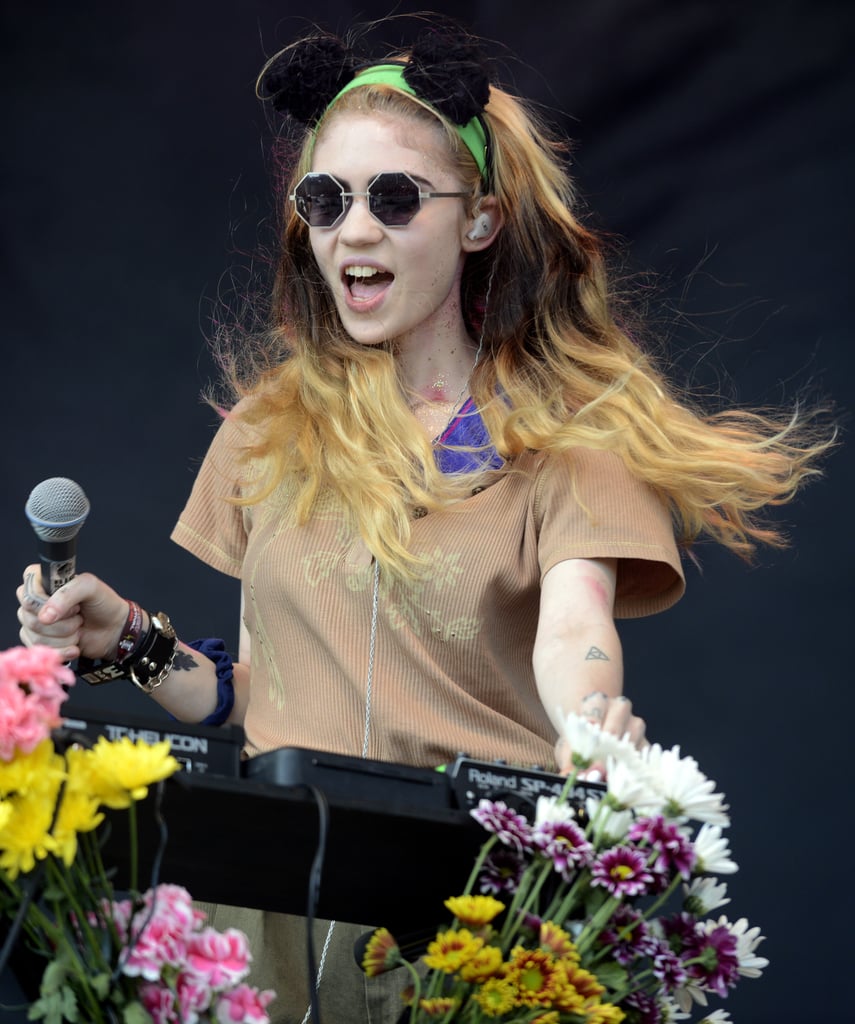 This hair-color chameleon has worn every shade from from green to pink. Expect braids, kitschy headpieces, black lipstick, and more from the Canadian musician.
Lauren Mayberry of Chvrches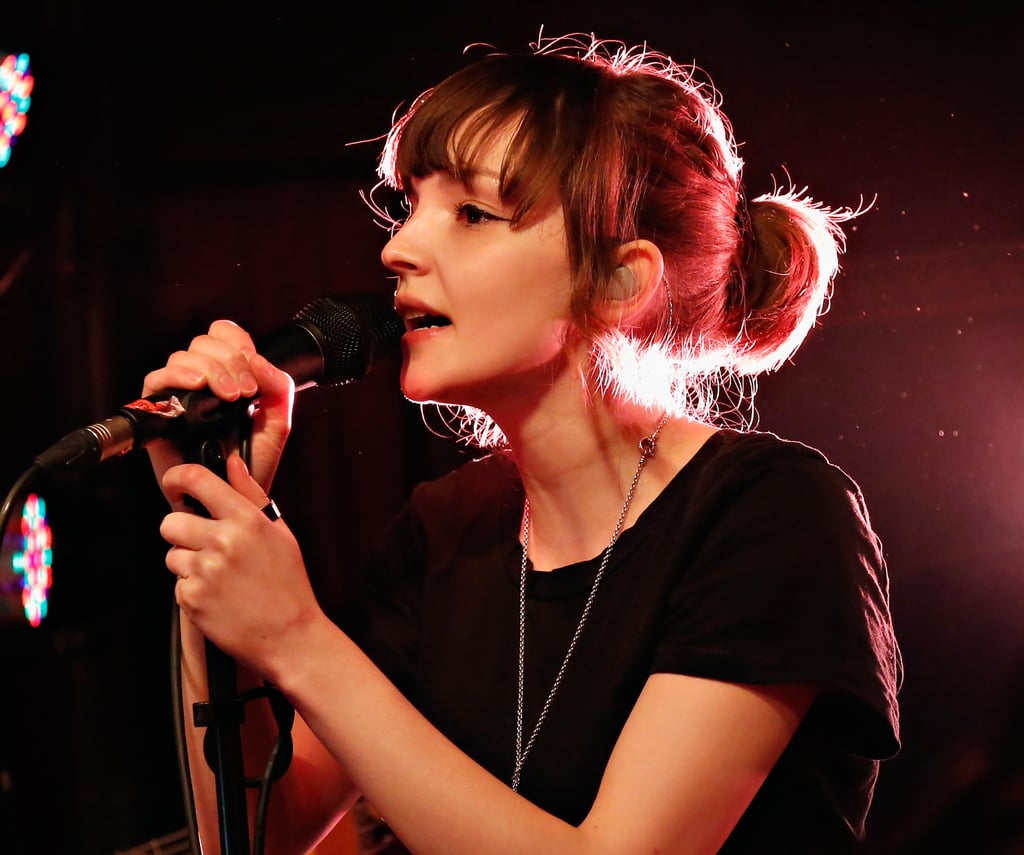 The Scottish frontwoman is representing lobs in the music biz. We love how she pulled her chop back into a cute ponytail, allowing her bangs to frame her liquid eyeliner and rosy lips.
Natalia Kills
Cleopatra was a beauty goddess — and this punky songstress [14] channels her Egyptian, retro glamour.
Miriam Nervo and Olivia Nervo of Nervo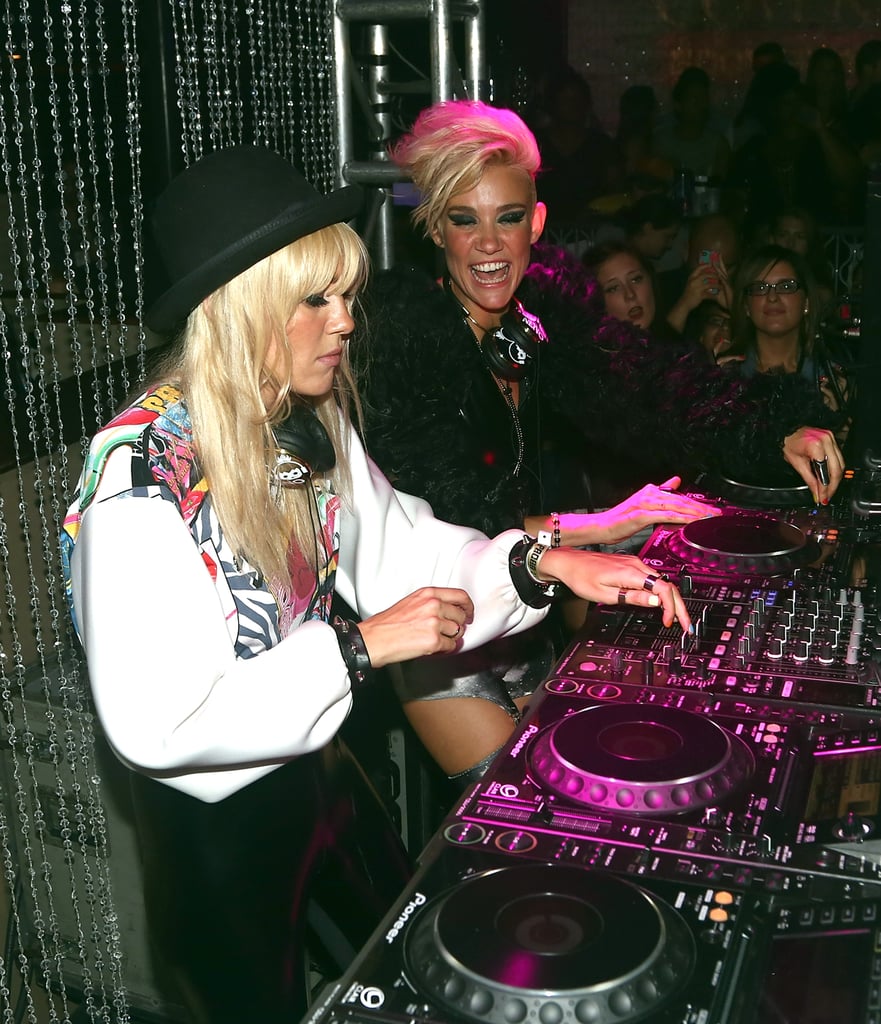 These Australian CoverGirl campaign stars and DJs make us want to dye our hair platinum blond and wear heavy charcoal eye makeup — stat!
Jessie Ware
Consider Jessie [15] to be the Cara Delevingne of the music industry with her enviable, bold eyebrows.
Kate Nash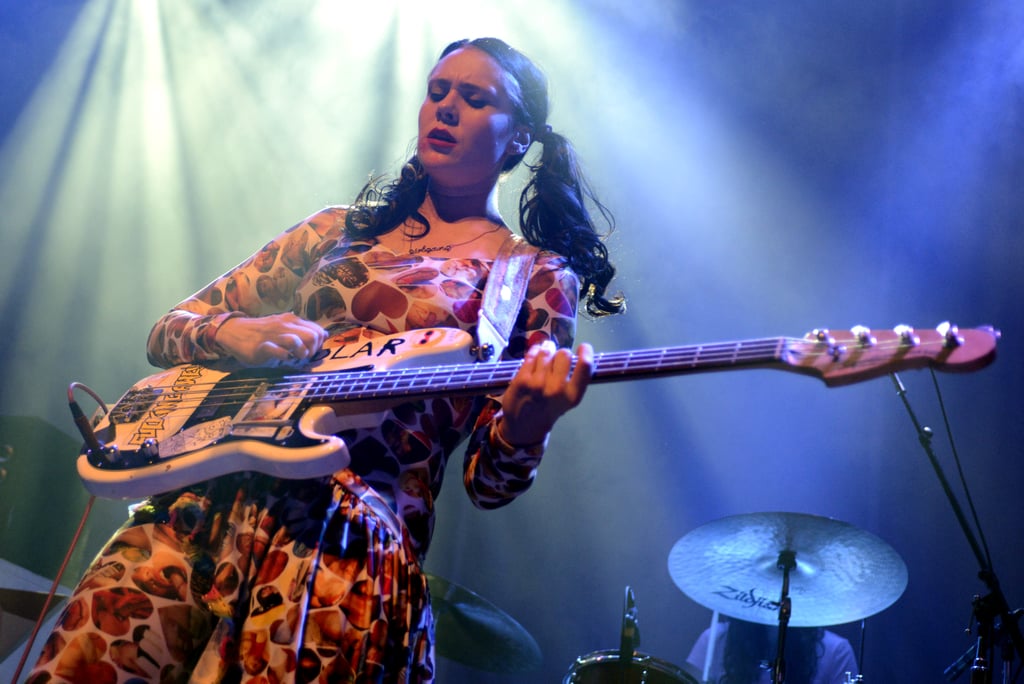 Before Marc Jacobs brought pigtails to the New York Fashion Week Fall 2014 runway [16], this British star was wearing them on stage. She's known to test out unexpected updos (like teased, half-up styles) to keep her long locks out of her face.
Charli XCX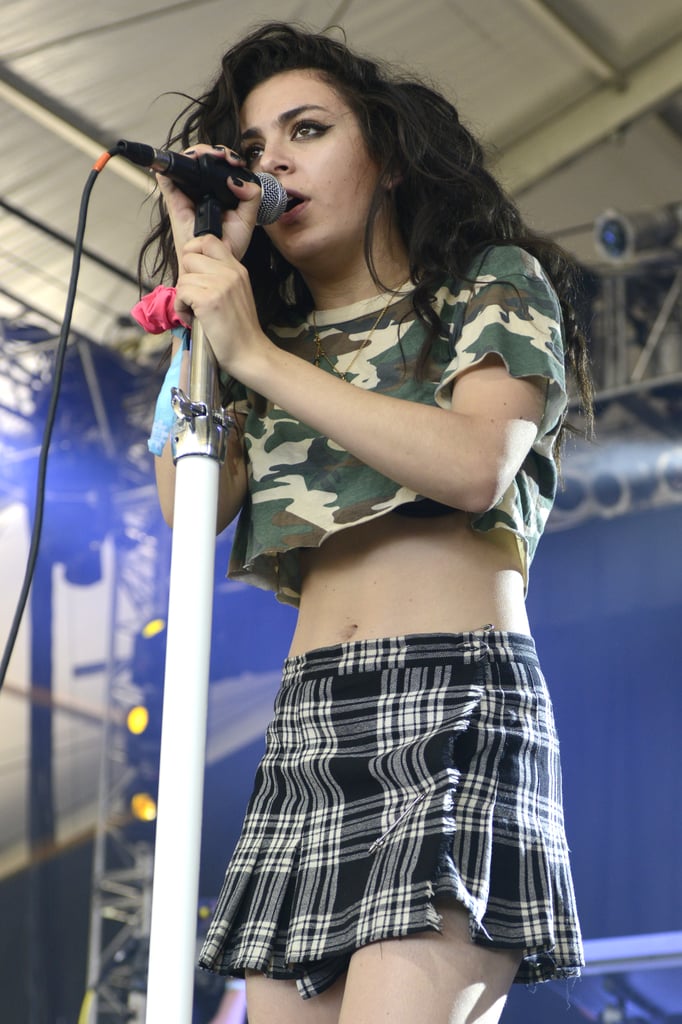 Though she's a musician in her own right, Charli XCX also wrote Icona Pop's hit song, "I Love It." Well, we love how she masters the rocker look of tossed-over bedhead and dramatic cat eyes.
ZZ Ward, aka Zsuzsanna Ward
Hat hair doesn't scare this American singer, who wears her long strands either curly or straight (but always with texture) under a bevy of toppers when she performs.
Alexis Krauss of Sleigh Bells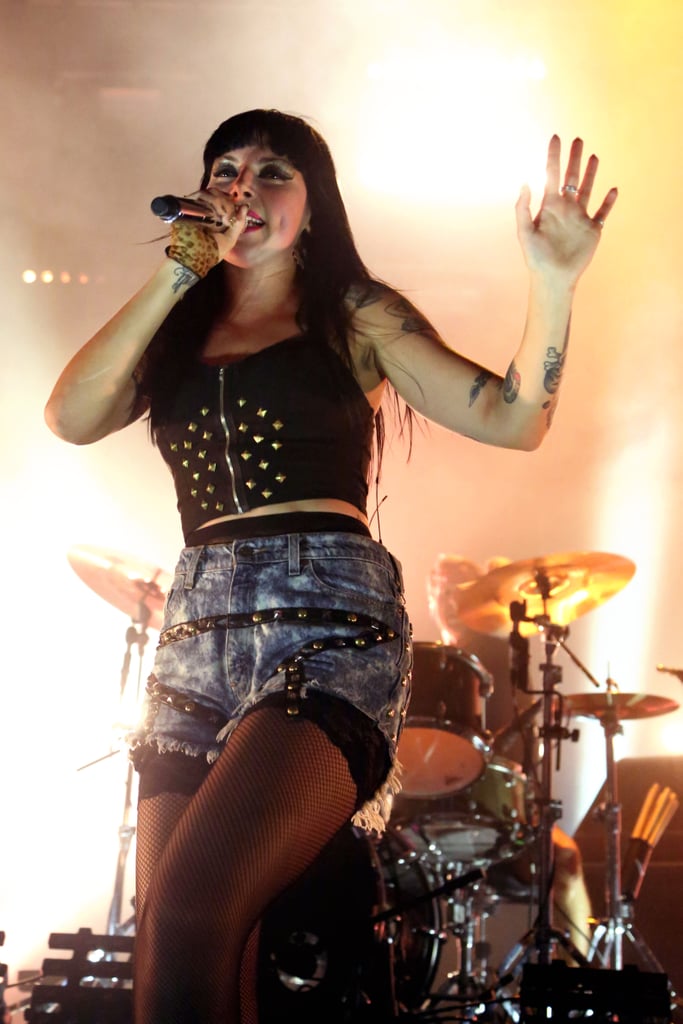 The vocalist of this Brooklyn-based duo makes the case that you can have straight strands and blunt bangs — and still break a sweat on stage without messing up your mop. And how cool are those tattoos?