Tracy Reese is known for her feminine, vintage-inspired designs, and over the years, she's created collections of flirty frocks and relaxed travelwear enough to make anyone swoon. Her shows evoke a spirit of easy, gorgeous glamour, and she never fails to send models down the runway looking natural, fresh, and ridiculously pretty. So in honor of New York Fashion Week, click through to get inspired by the loveliest looks from Tracy Reese's runway shows.
— Additional reporting by Jessica Cruel and Jaime Richards
Fall 2004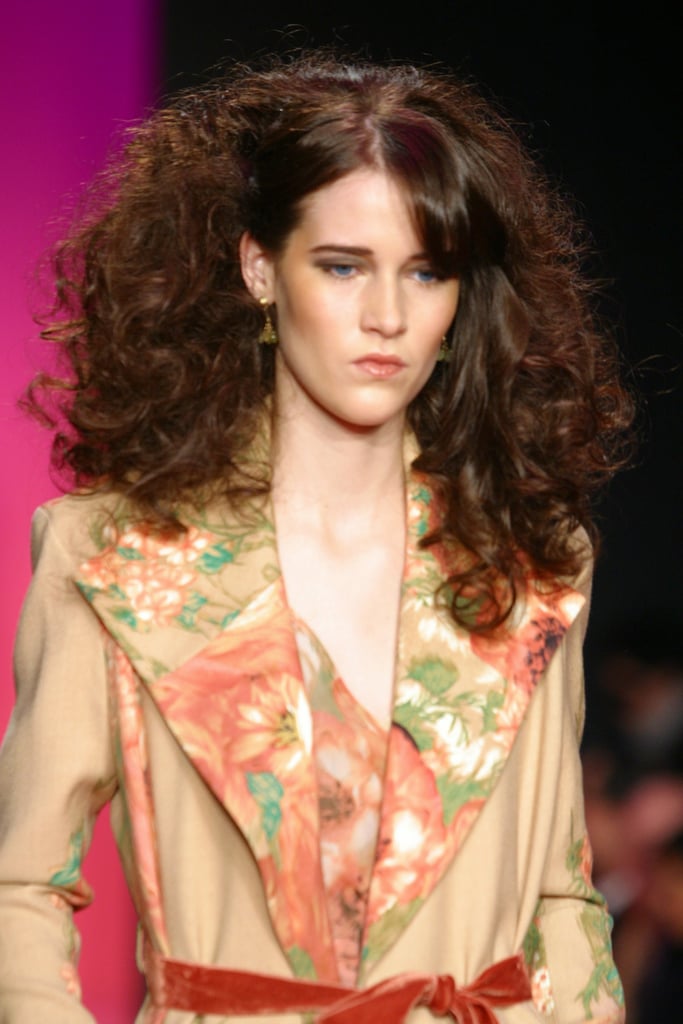 Subdued eye makeup and romantic curls punctuated Tracy's Fall 2004 collection.
Spring 2005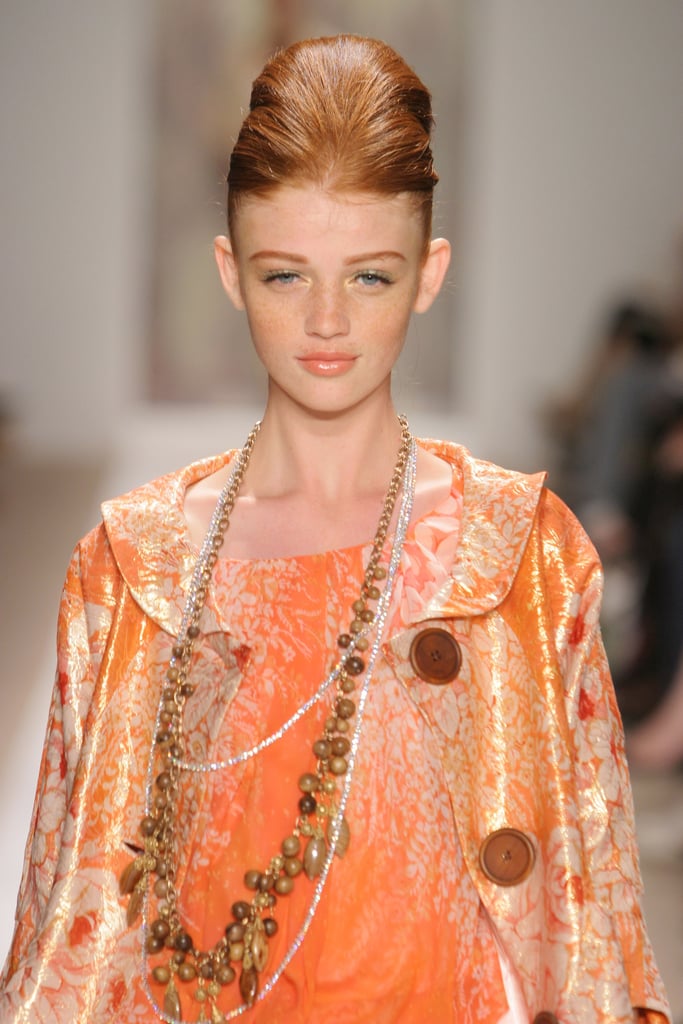 For Spring '05, models donned pretty peach makeup and sleek, sky-high bouffants, as seen on model Cintia Dicker.
Fall 2005
Tracy chose colorful eye shadow and whimsical headbands for Fall 2005.
Spring 2006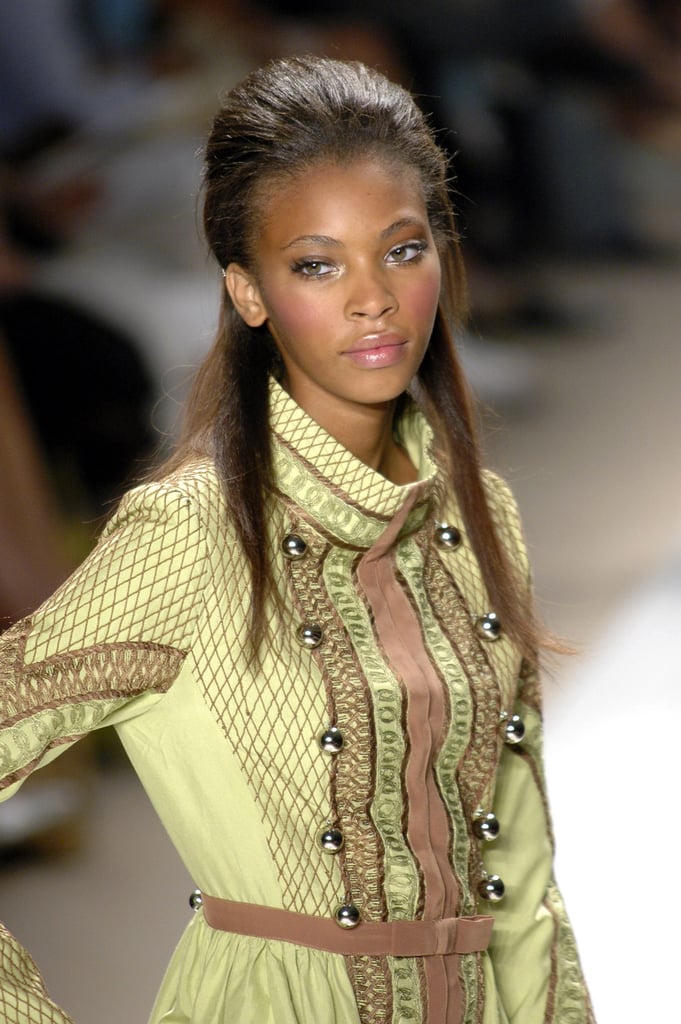 Spring '06 showed straight, slicked-back strands, subtle green shadow, and pink blush.
Fall 2006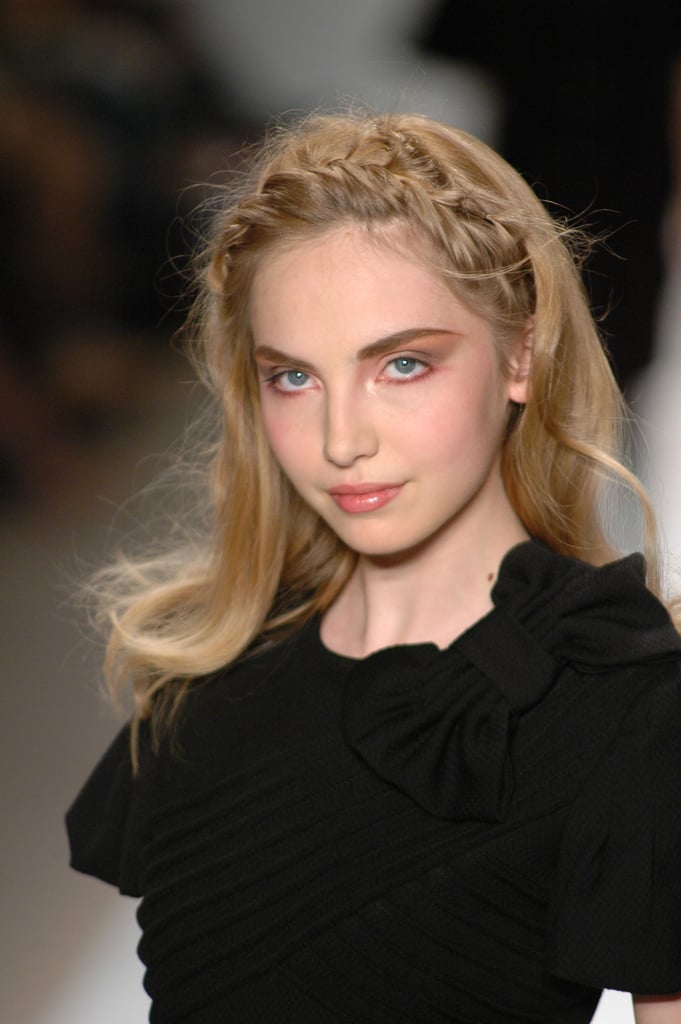 How can you not love Fall 2006's strong, angled brows, and pretty braided headbands?
Spring 2007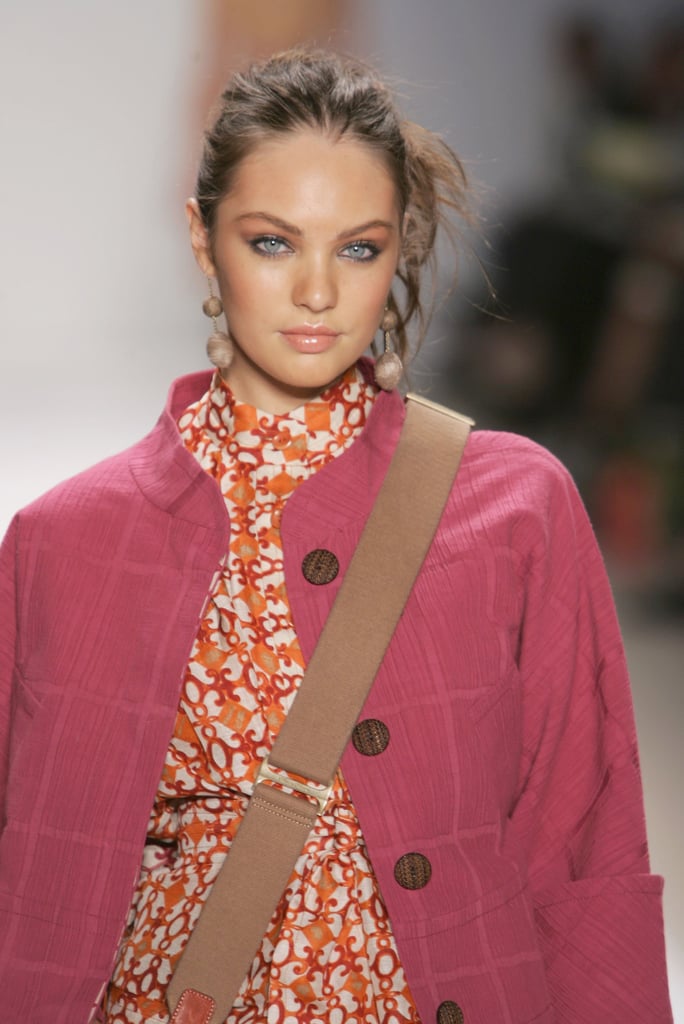 Spring 2007 was all about tawny lids and lips, and easy ponytails.
Spring 2008
For Spring '08, models had dewy skin and wore minimal makeup, showing off gorgeous side braids.
Fall 2009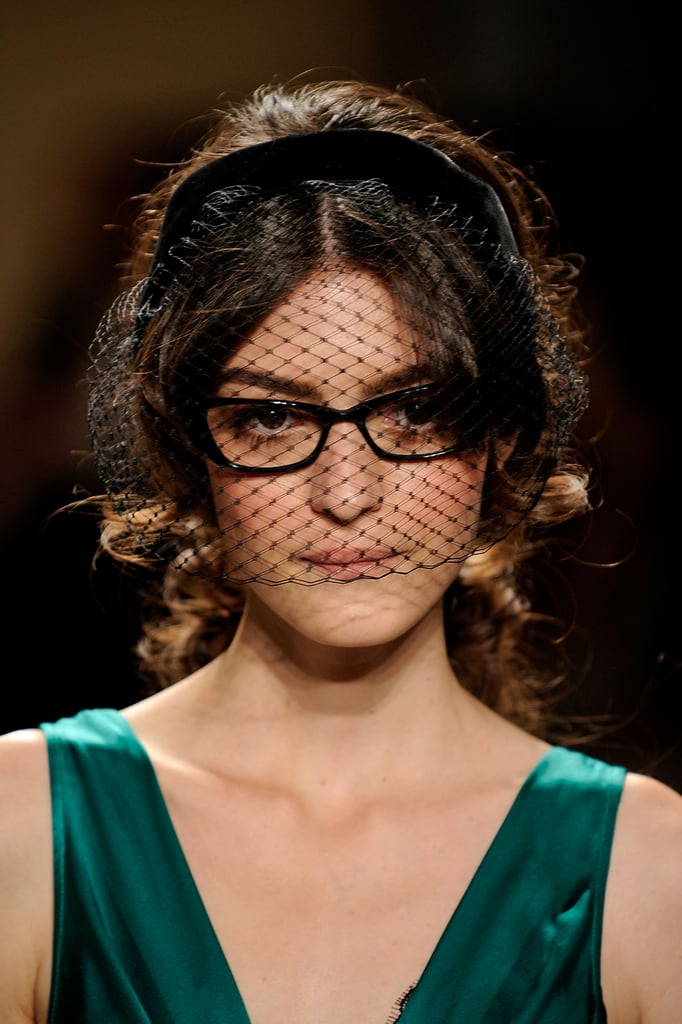 Tracy's Fall '09 show proved that girls in glasses are still high fashion. Models sported geek-chic specs, rosy cheeks, and tousled side buns.
Fall 2010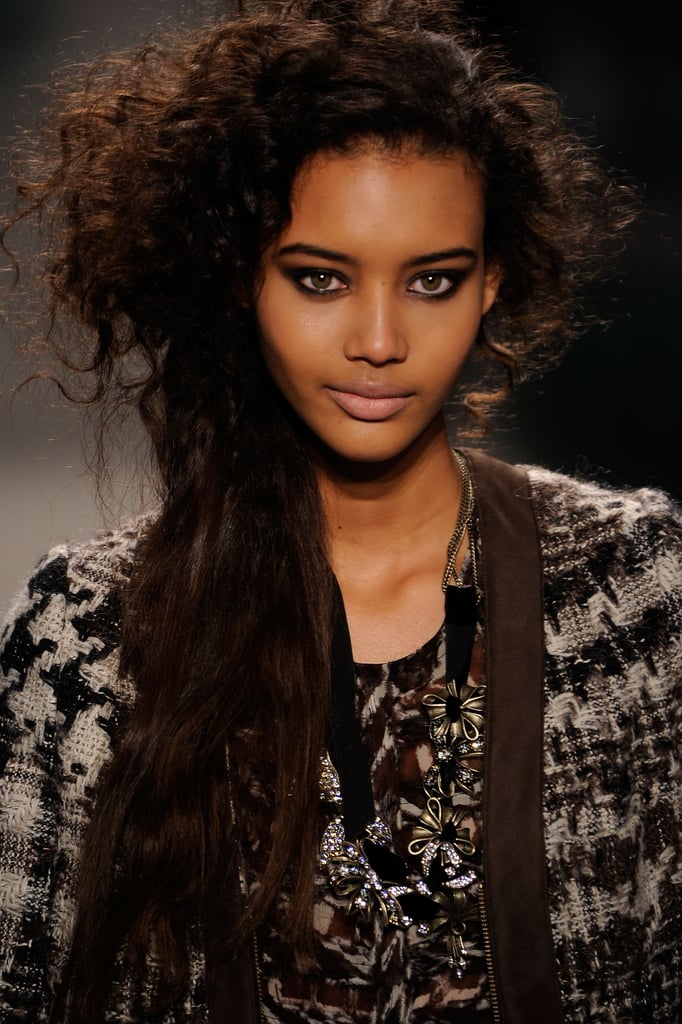 For Fall '10, Tracy's models wore their hair curly and teased, and sported dark, moody eye makeup.
Fall 2011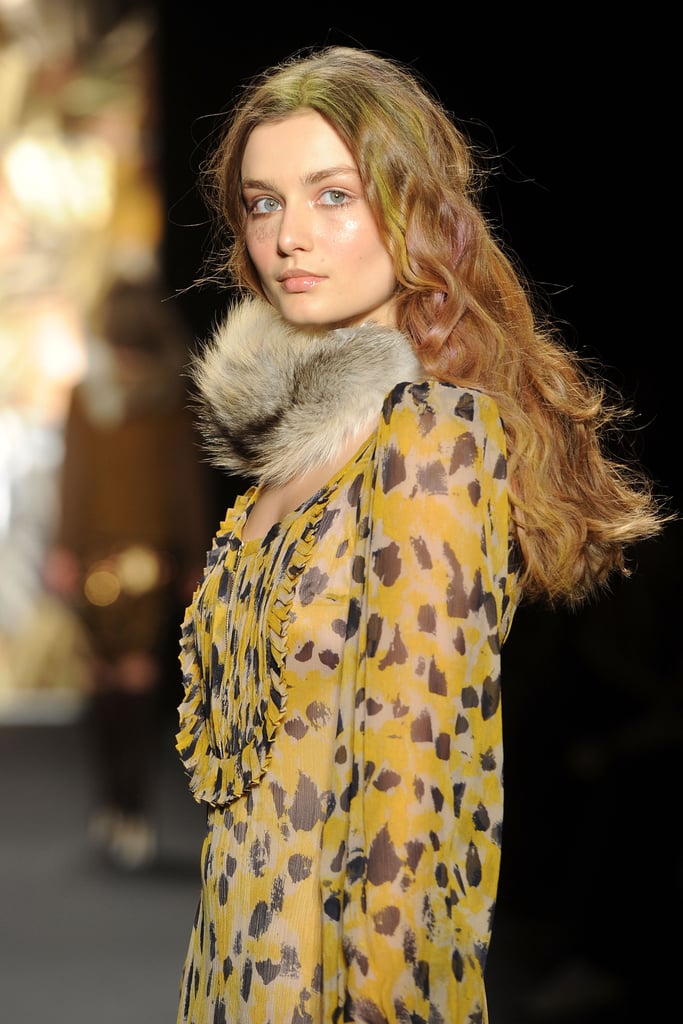 For Fall 2011's runway show, models' hair was streaked with various colors — making for an edgy yet subtle beauty look.
Spring 2012
Messy 1940s victory curls give the flush-cheeked models a feminine, yet rough-and-tumbled effect.
Fall 2012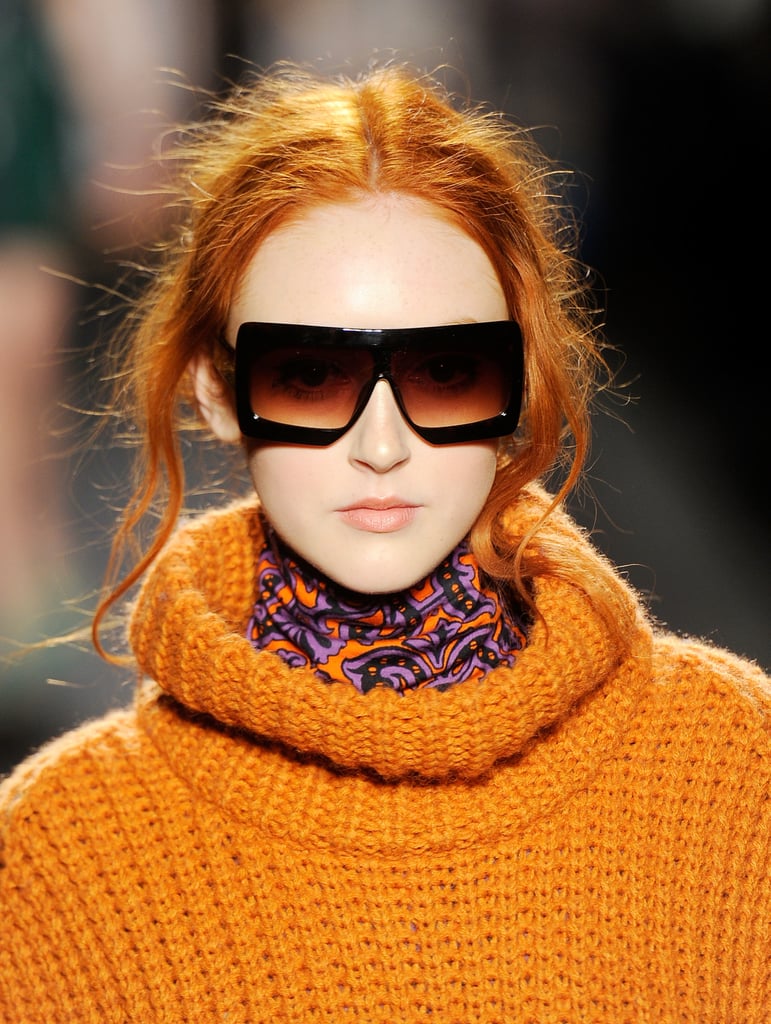 Models wore oversize sunglasses and wispy ponytails on Fall 2012 Tracy Reese catwalk.
Fall 2012
And the ponytails were twisted and tousled from behind.
Spring 2013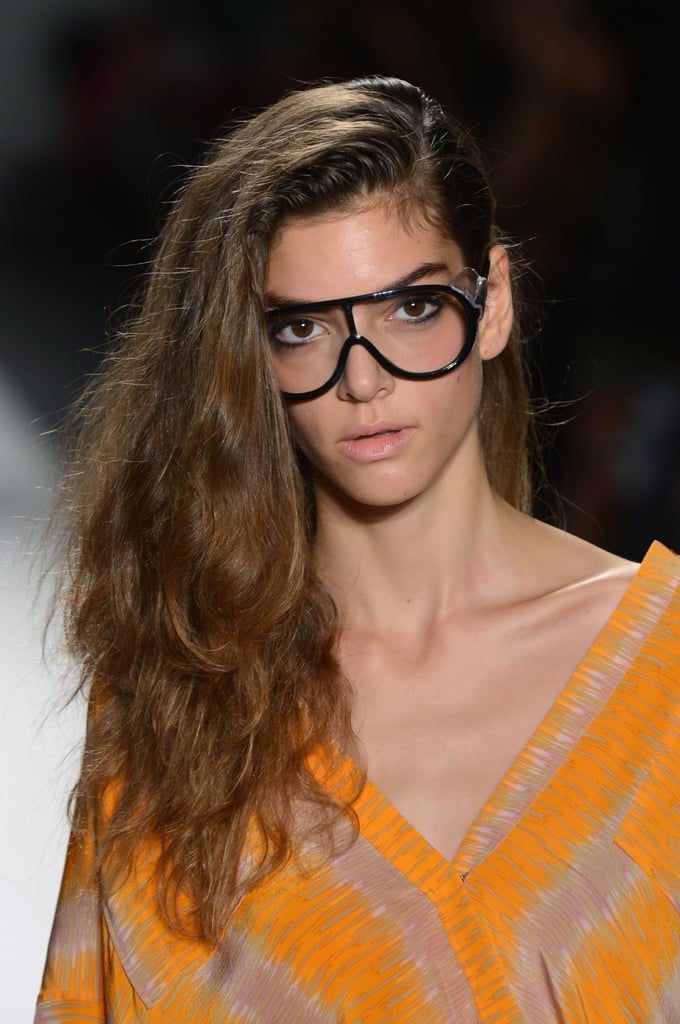 Tracy returned to geek-chic spectacles for Spring 2013, but kept the look edgy with roughed up, sideswept coiffures.
Fall 2013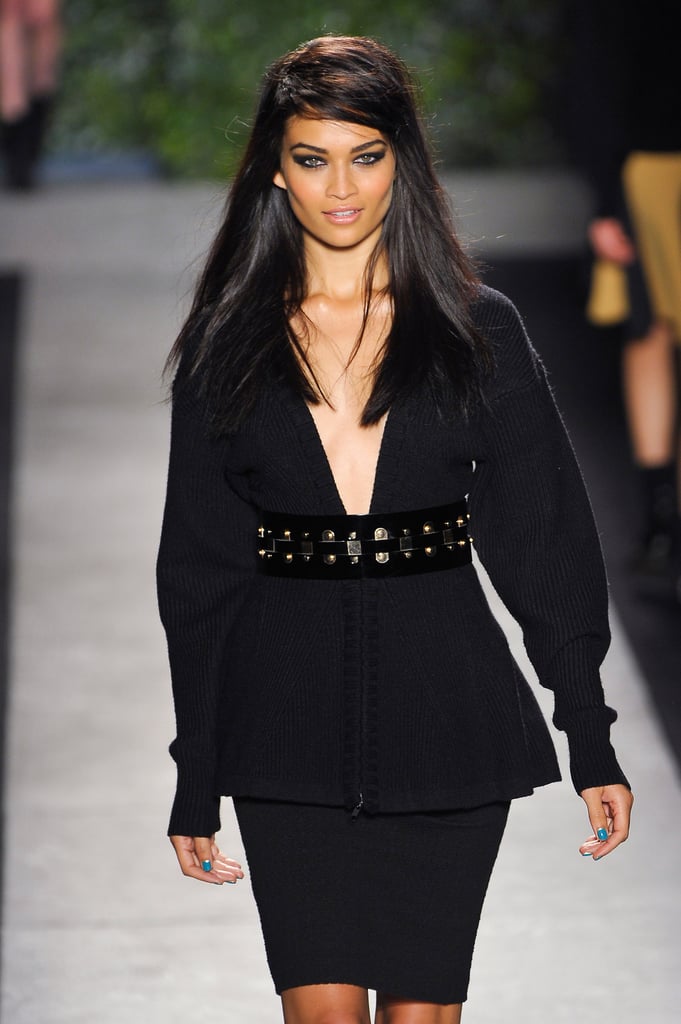 For Fall 2013, models rocked strong cat eyes and deeply parted, sideswept hair.
Spring 2014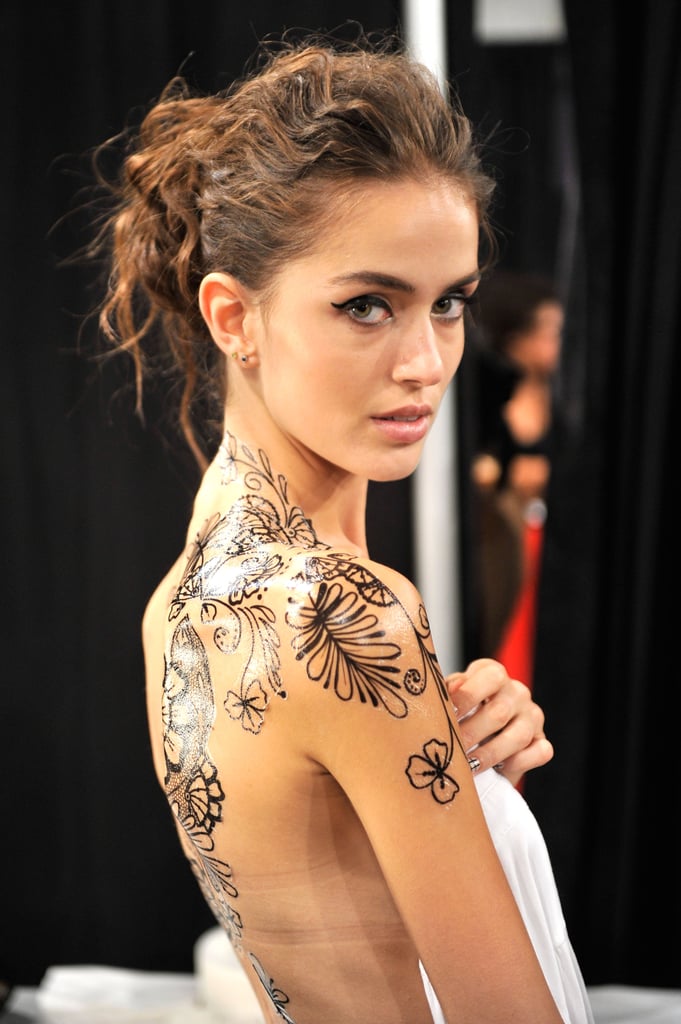 The models all got tattoos (temporary, of course) for the Spring 2014 runway [1].
Fall 2014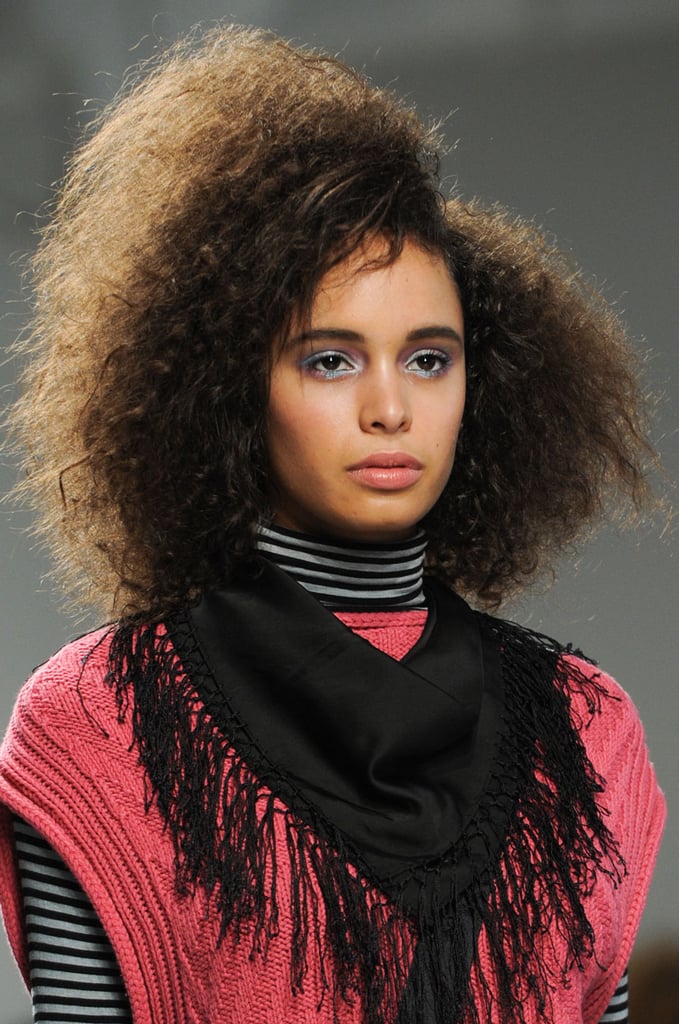 Voluminous hair and blue eyeliner were the popular choices for Tracy's Fall 2014 runway looks.