Sure, there may be some iconic missteps [1] mixed sparingly throughout the bunch, but nine times out of 10, the stars look absolutely stunning on the Emmys red carpet. In preparation for this year's awards, we've rounded up some of the best beauty moments from shows past. And while you're admiring all the gorgeous hair and makeup, you can also flash back to some of your favorite TV characters, like Keri Russell [2] à la Felicity, Sarah Jessica Parker [3] from her Sex and the City days, and Jennifer Aniston [4] circa her time on Friends.
— Additional reporting by Jessica Cruel and Maria Del Russo
Katie Holmes, 1998
When she was still a teen, Katie Holmes [5] looked simply sweet on 1998's red carpet with peachy makeup and a romantic, curly updo.
Keri Russell, 1999
Right around the time the Emmys aired in 1999, Keri Russell [6] got a ton of flak for cutting her long, naturally curly hair. By the time the Emmys rolled around the following year, her hair had grown into this fun boho style.
Julianna Margulies, 2000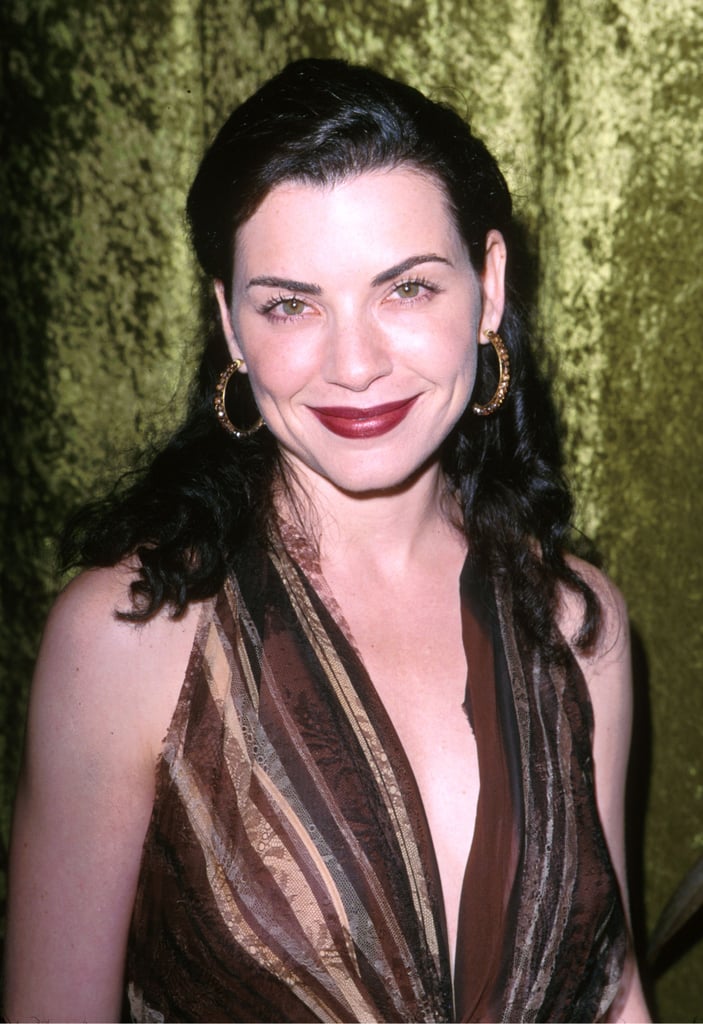 The former ER leading lady opted for a tousled half-updo and classic red lips at the 2000 show.
Lucy Liu, 2000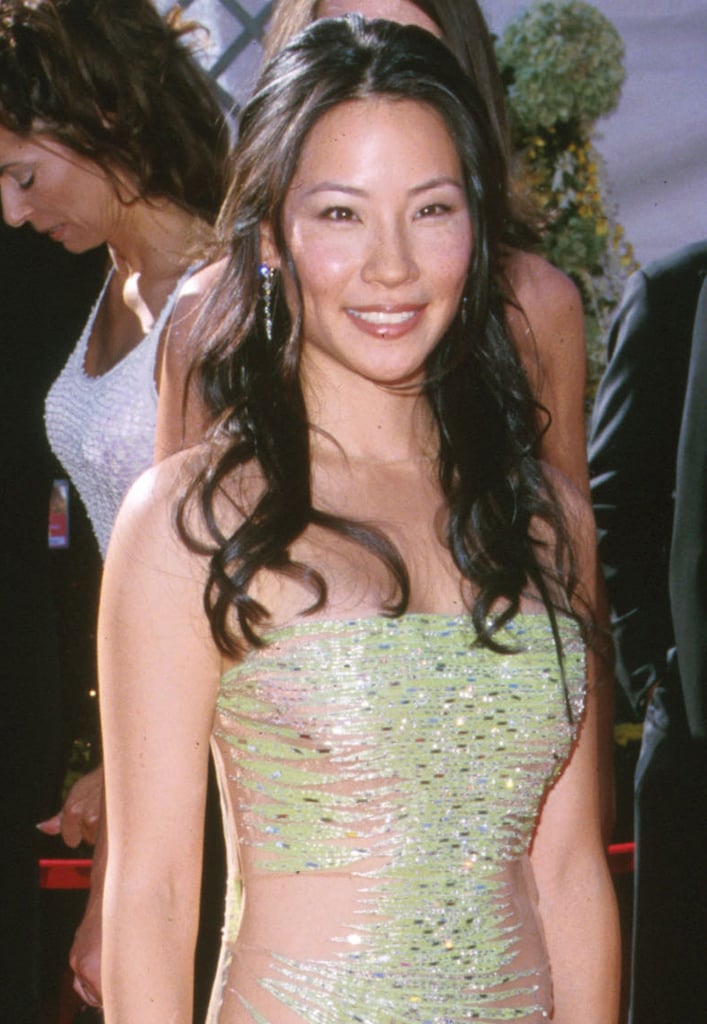 Here's Lucy Liu [7] looking pretty as always at the Emmys in 2000, gleaming with berry-colored cheeks and lips.
Jennifer Aniston, 2000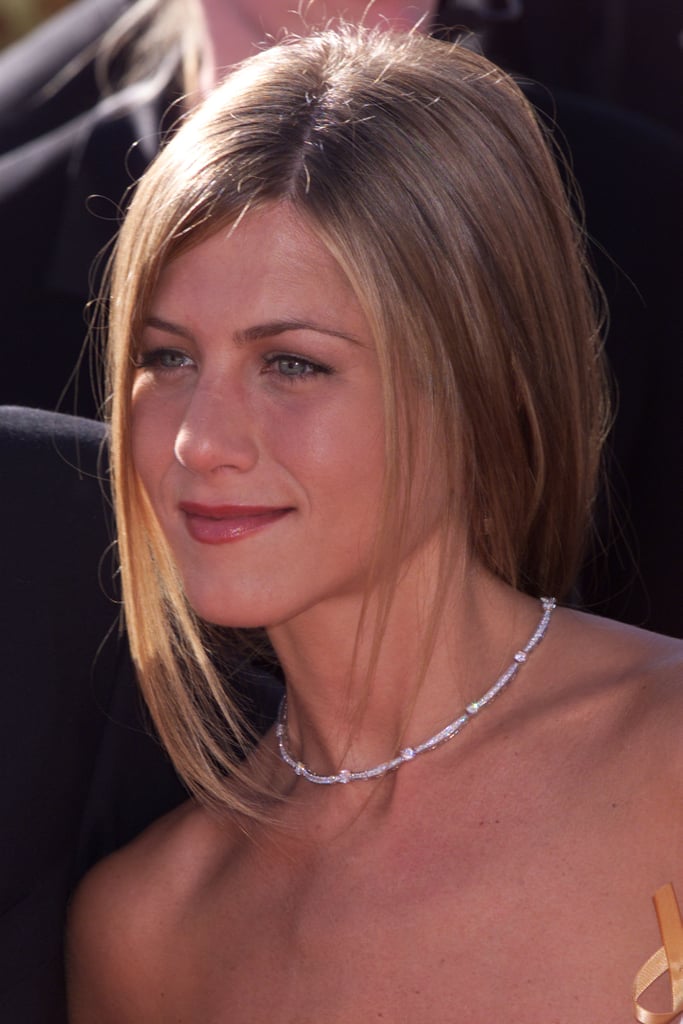 Just a few months after her July 2000 wedding [8] to Brad Pitt [9], Jennifer Aniston [10] walked the red carpet sporting this California-cool hair and makeup style.
Halle Berry, 2000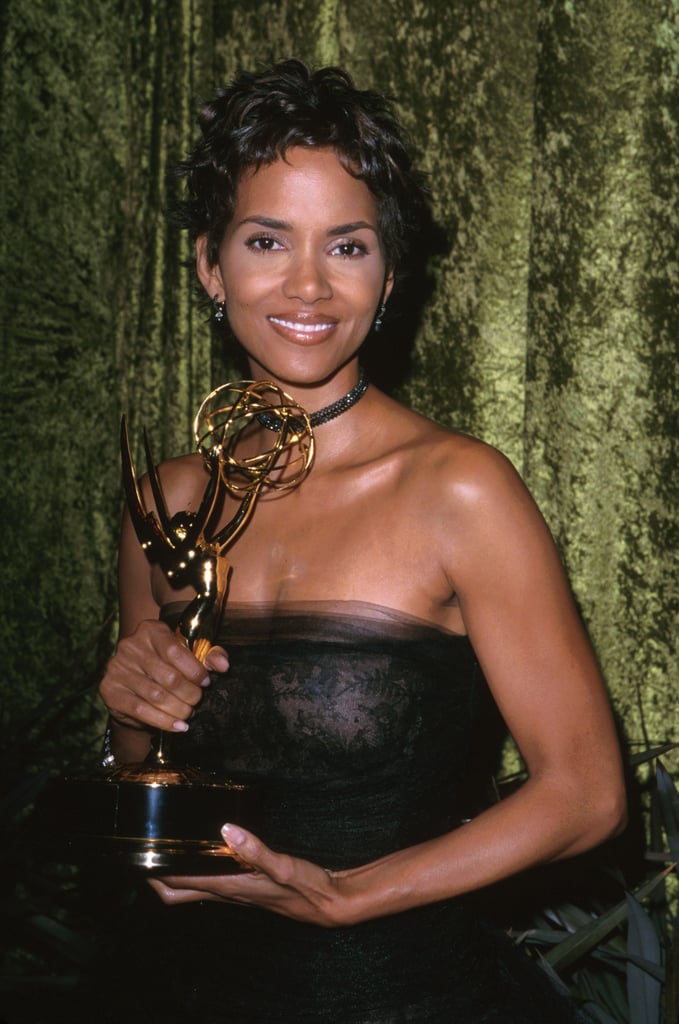 Back in 2000, Halle sported sexy, flirty tousled waves, much like she does today.
Debra Messing, 2002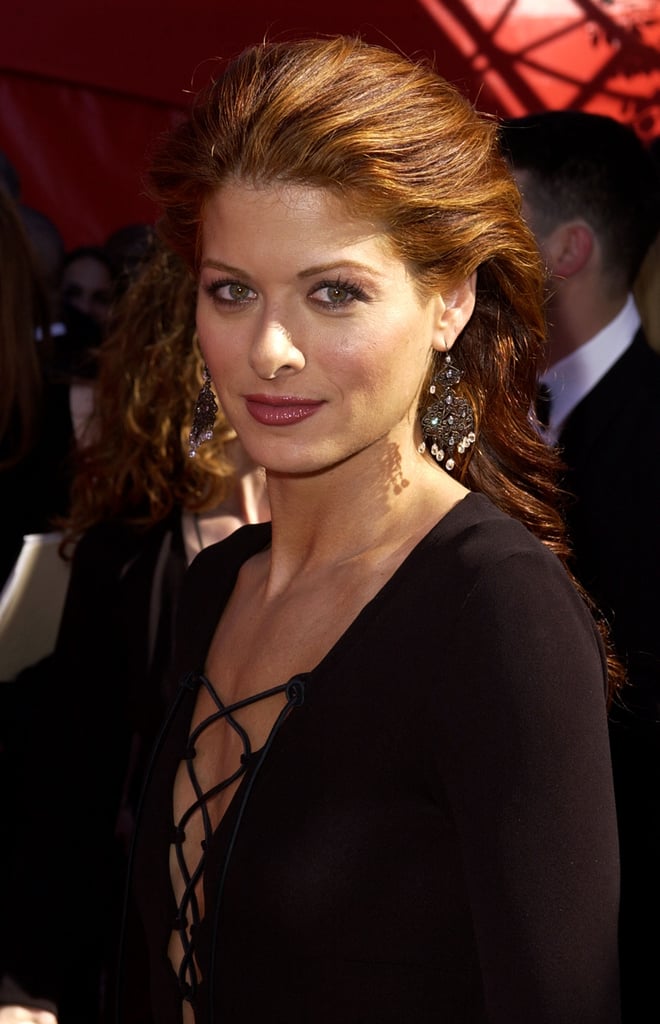 Debra Messing [11] absolutely glowed on 2002's red carpet. Not only that, she proved that redheads can indeed wear red lipstick.
Oprah Winfrey, 2002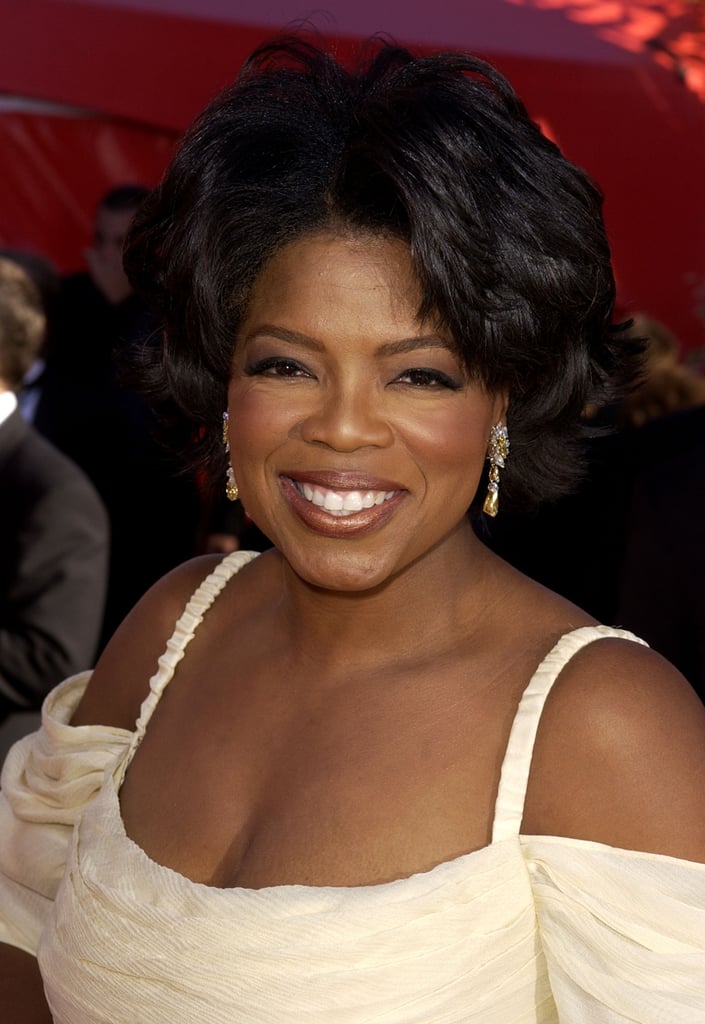 Flippy waves, perfectly groomed brows, and a much-discussed yellow gown [12] made Oprah the belle of the ball in 2002.
Christina Applegate, 2003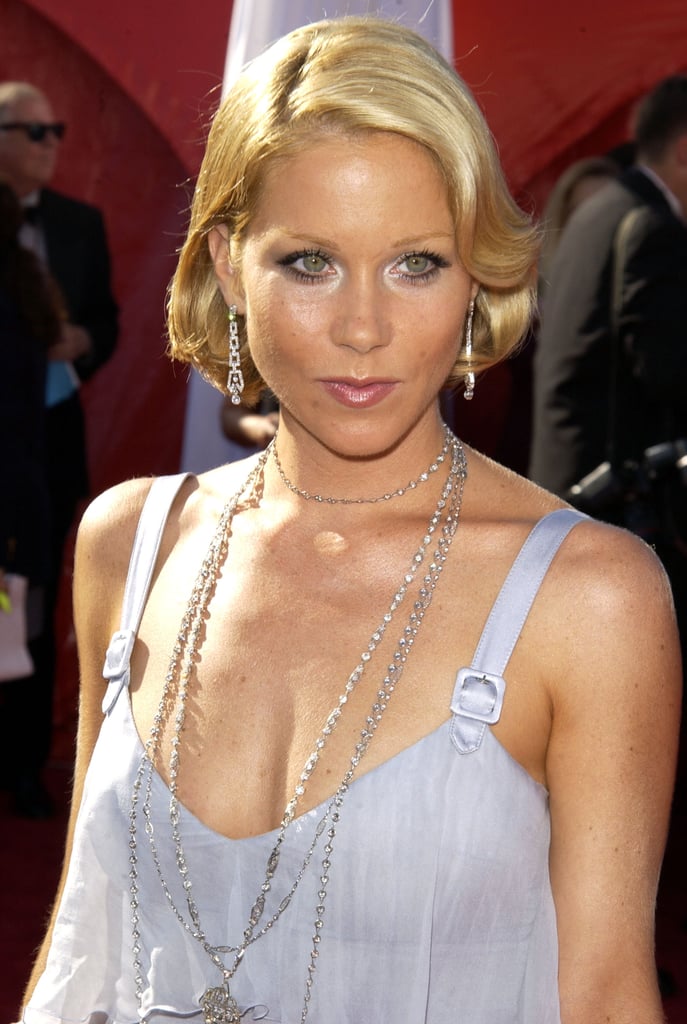 Christina Applegate [13]'s flapper-esque coiffure and pastel makeup were a huge hit in 2003.
Portia de Rossi, 2004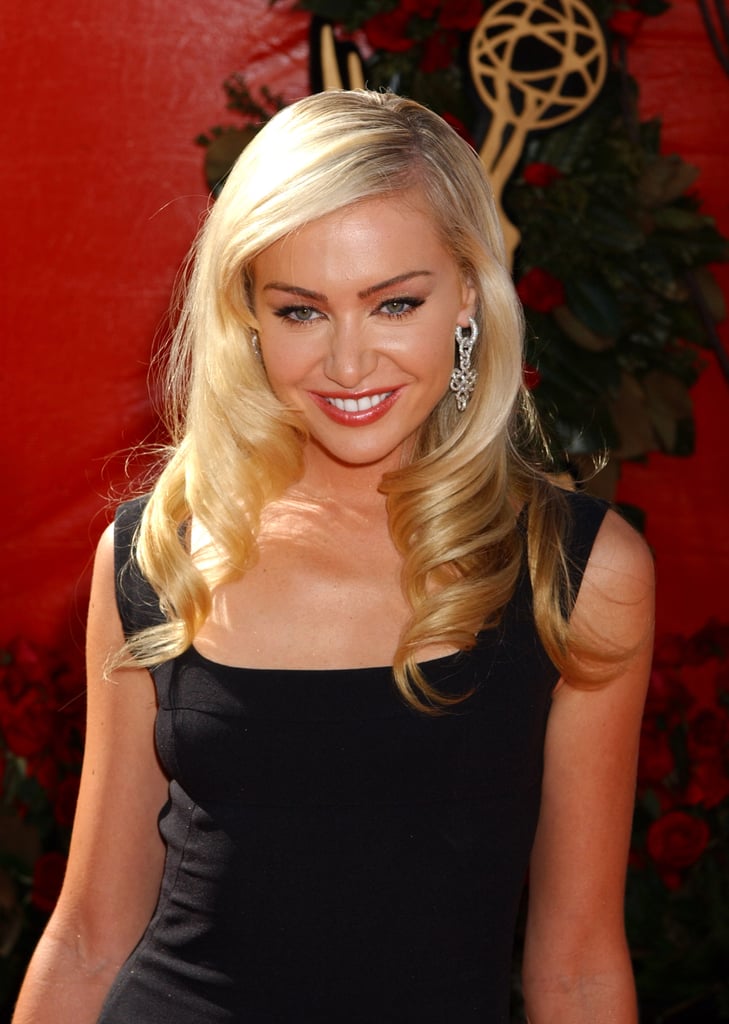 With her Veronica Lake waves, Portia de Rossi [14] was a golden girl at the 2004 show.
Sarah Jessica Parker, 2004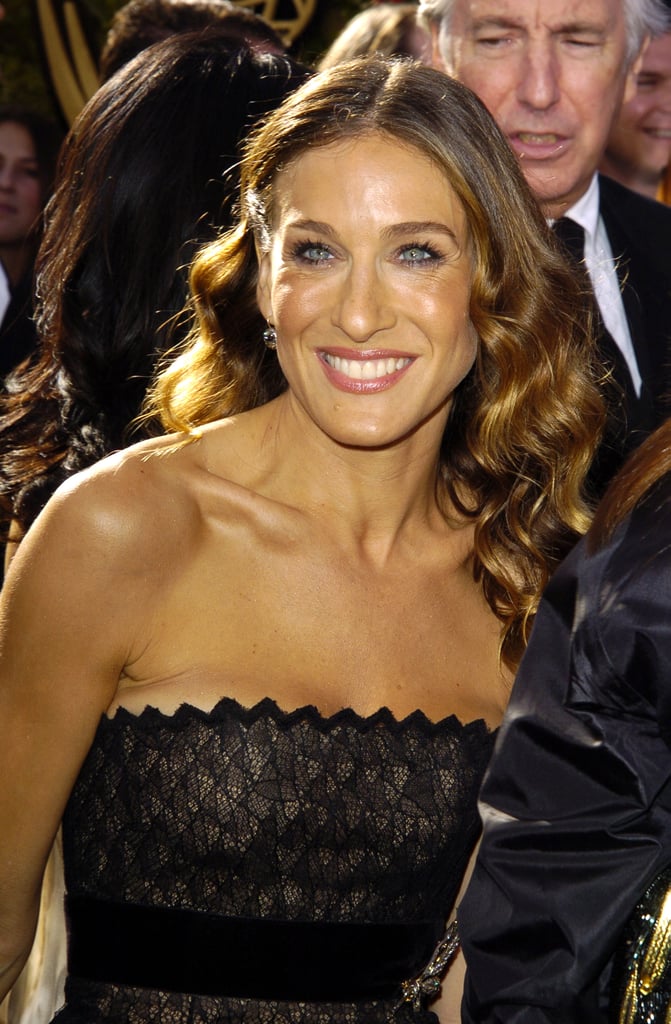 Channeling the role she's known best for, Sarah Jessica Parker [15] sported some serious Carrie curls for this 2004 red-carpet appearance.
Eva Longoria, 2005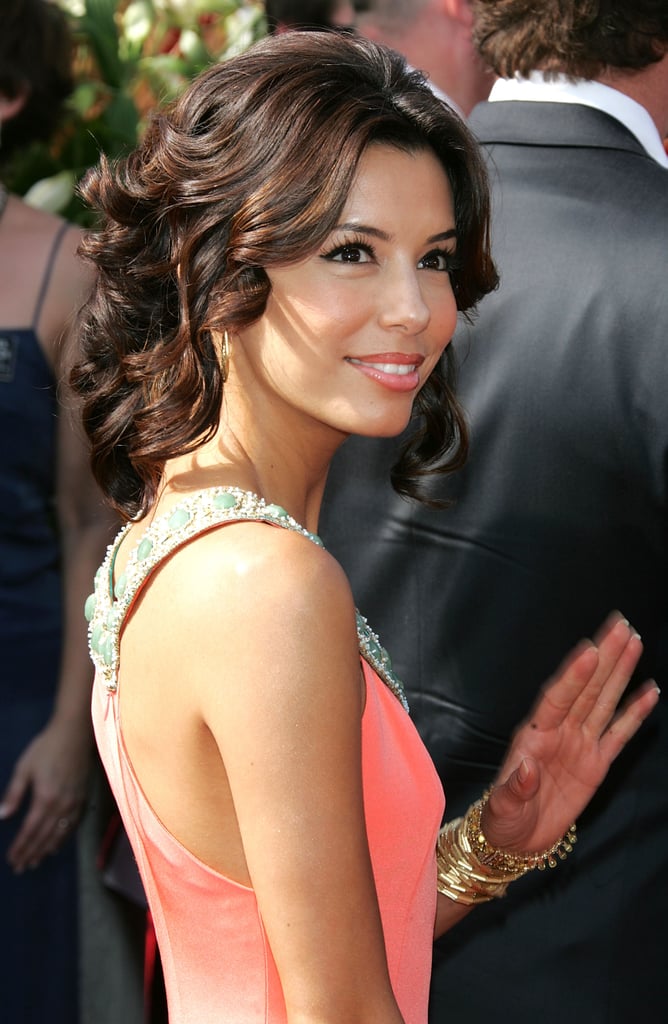 Eva Longoria [16] showed up with a cute cropped cut and pretty pink lips to the 2005 Emmy Awards.
Evangeline Lilly, 2006
The Lost star's 2006 style highlighted her best assets: gorgeous hazel eyes, a freckled face, and golden brown strands.
Tyra Banks, 2006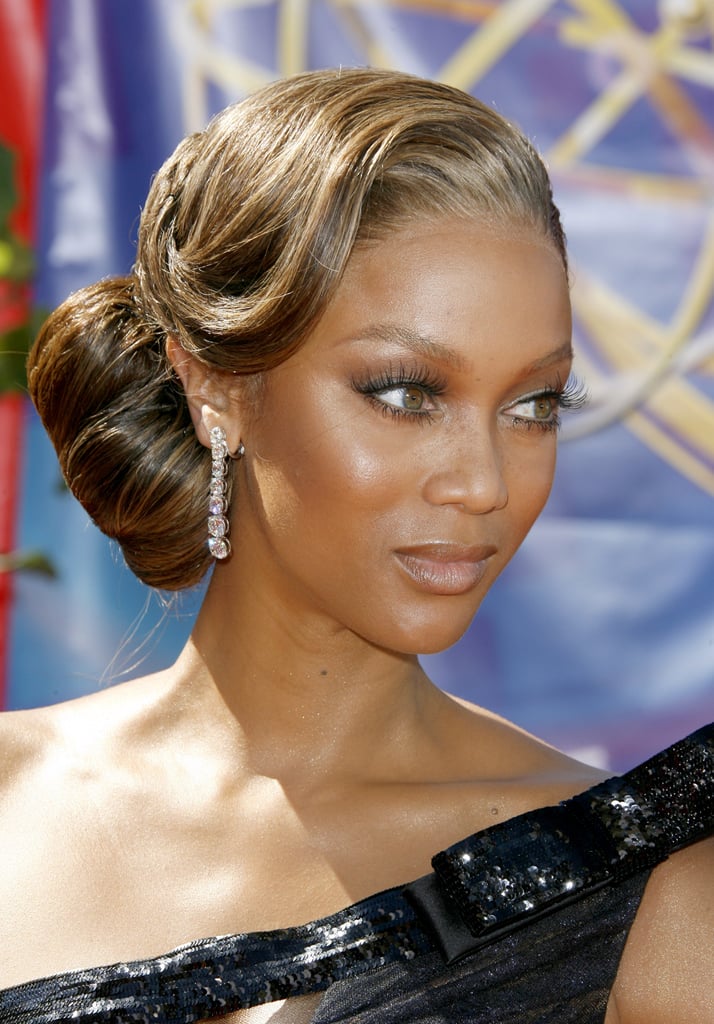 Tyra Banks [17] was the definition of bronzed goddess with an intricate, perfectly molded updo and shimmery, warm makeup in 2006.
Sandra Oh, 2006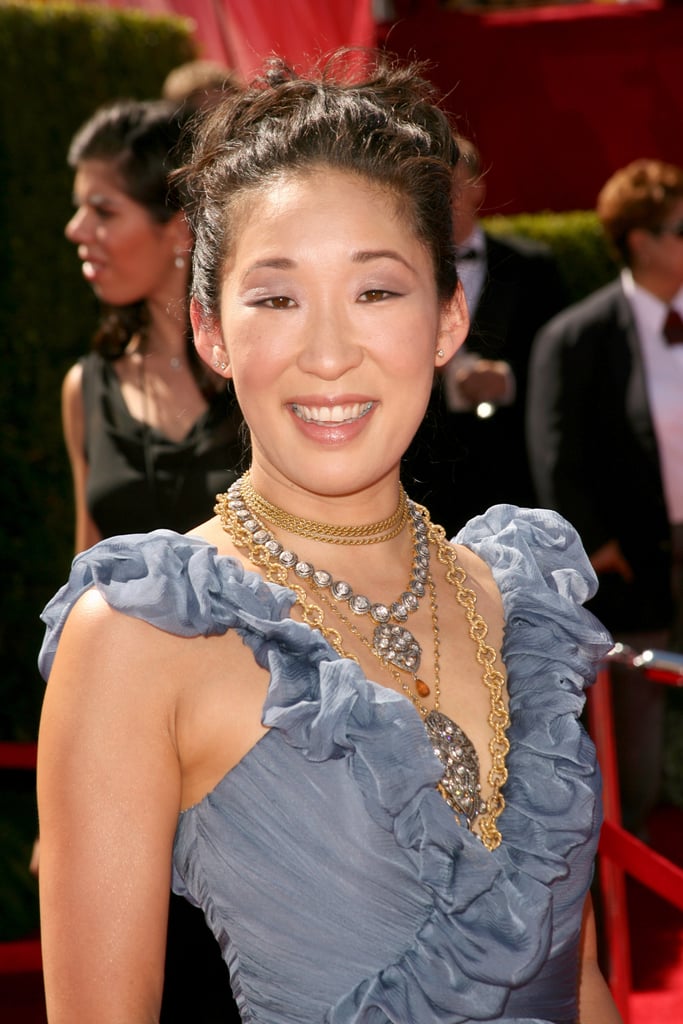 In 2006, Sandra Oh [18] proved that wearing blue eye shadow can be classy.
Rashida Jones, 2007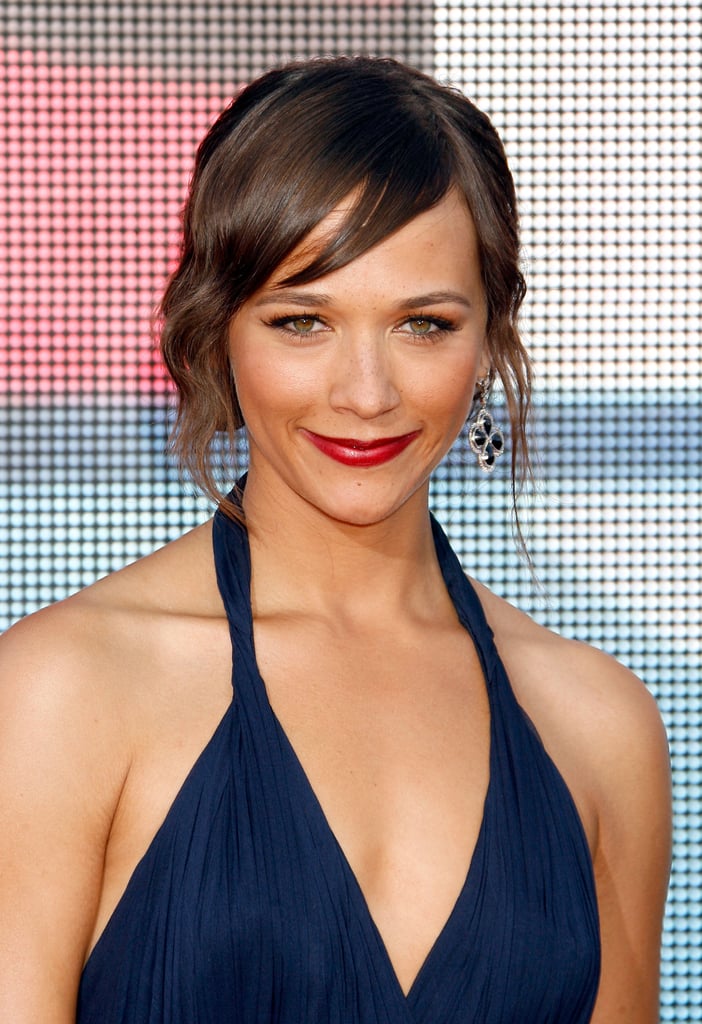 Rashida Jones scored on 2007's red carpet with divine berry-toned lipstick and a tossed-to-the-side updo.
America Ferrera, 2008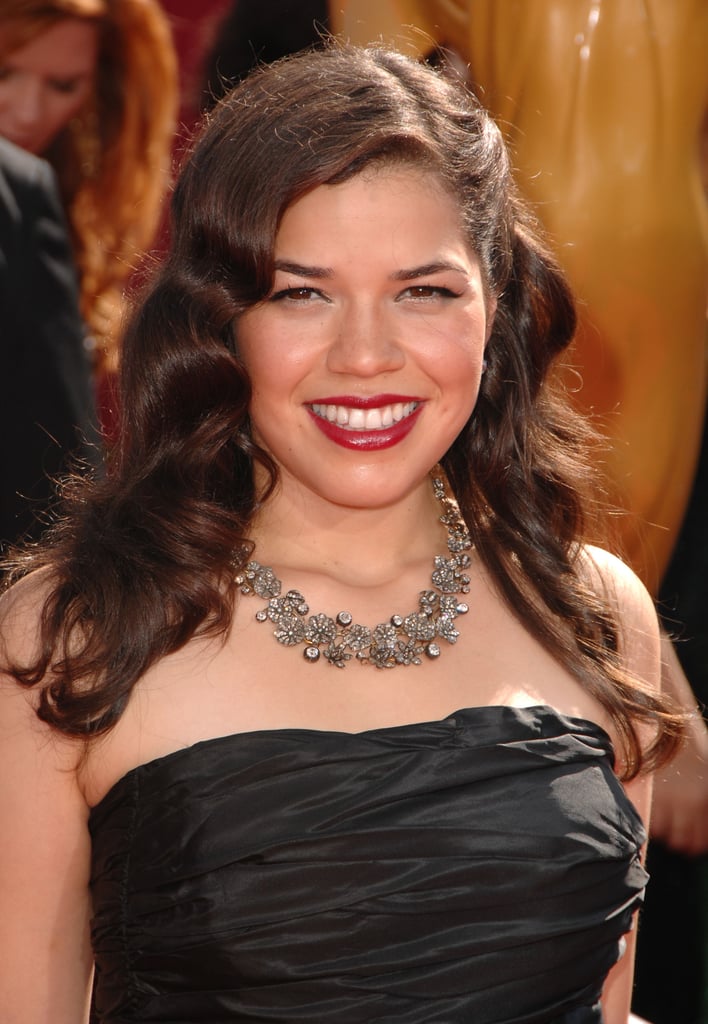 The Ugly Betty star looked classically elegant in a half-pinned style and brick-red lips at the 2008 Emmys.
Lauren Conrad, 2008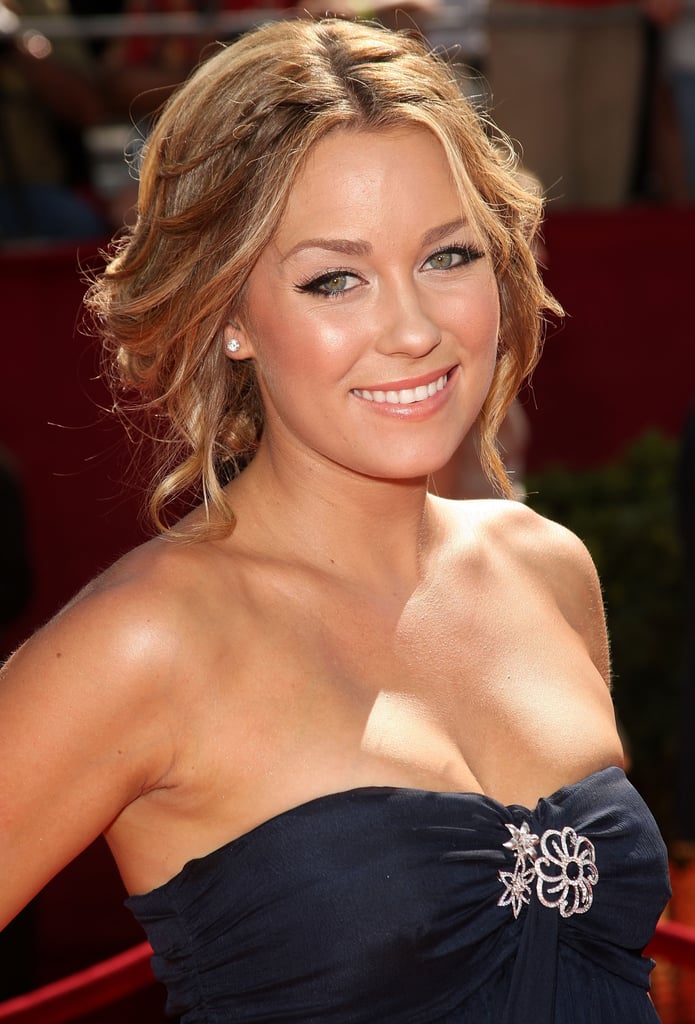 For the 2008 red carpet, Lauren Conrad was sitting pretty with winged liner and a curly, undone updo.
Drew Barrymore, 2009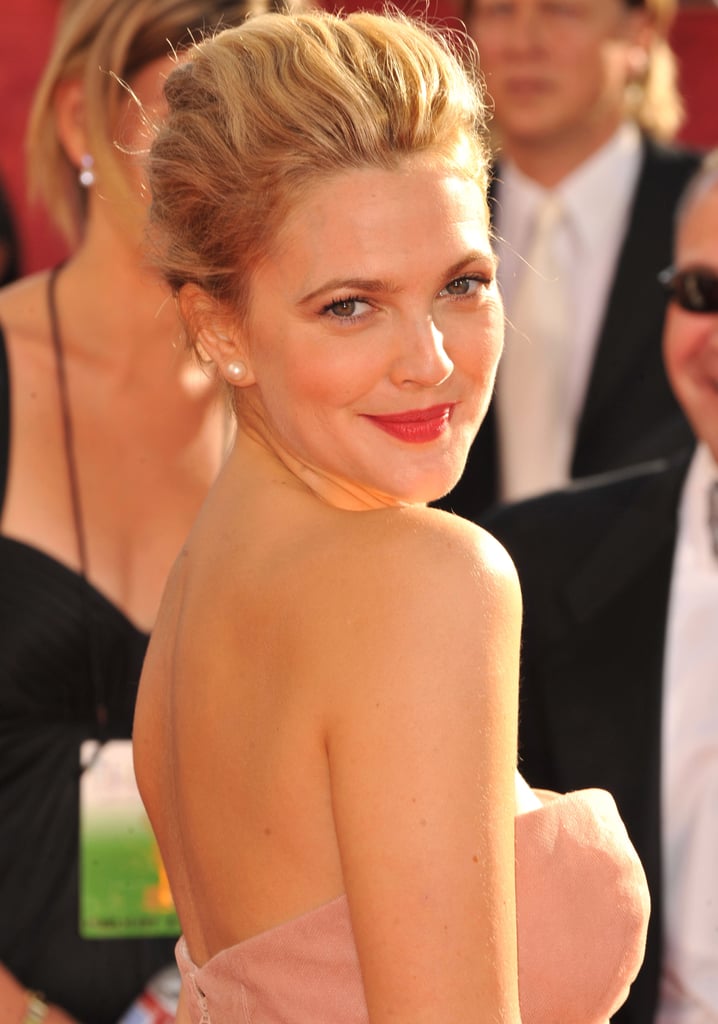 In 2009, Drew Barrymore [19]'s simple, wavy updo and glossy red lips were both playful and elegant.
Claire Danes, 2010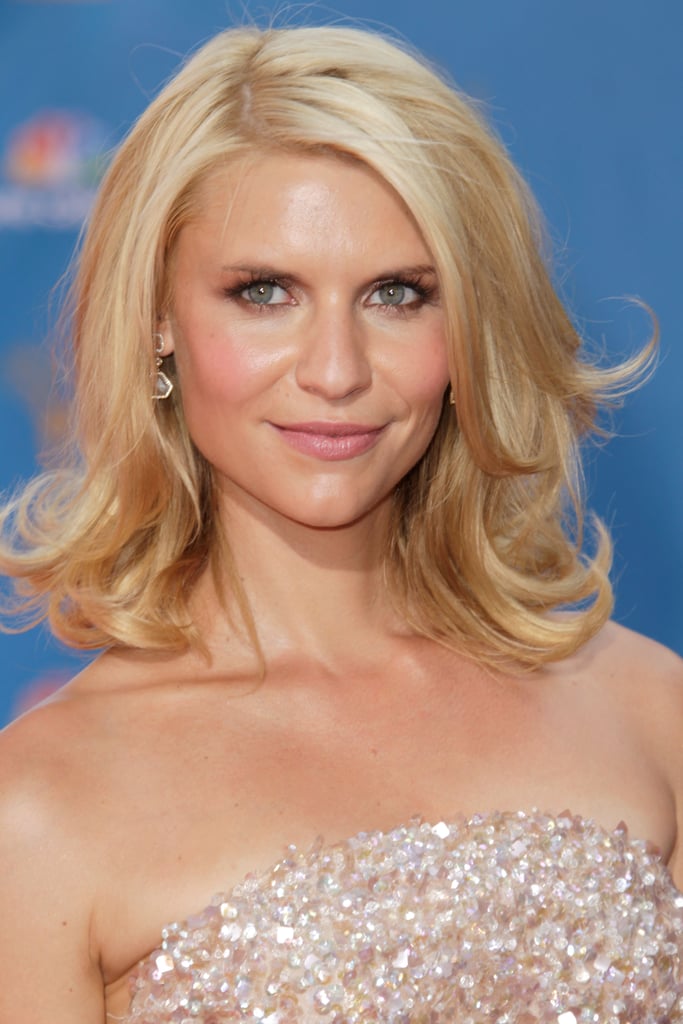 At the 2010 Emmys, Claire Danes [20] looked resplendent, donning a flush of pink on her cheeks and lips. Her full-bodied blowout brought it all together.
Kerry Washington, 2011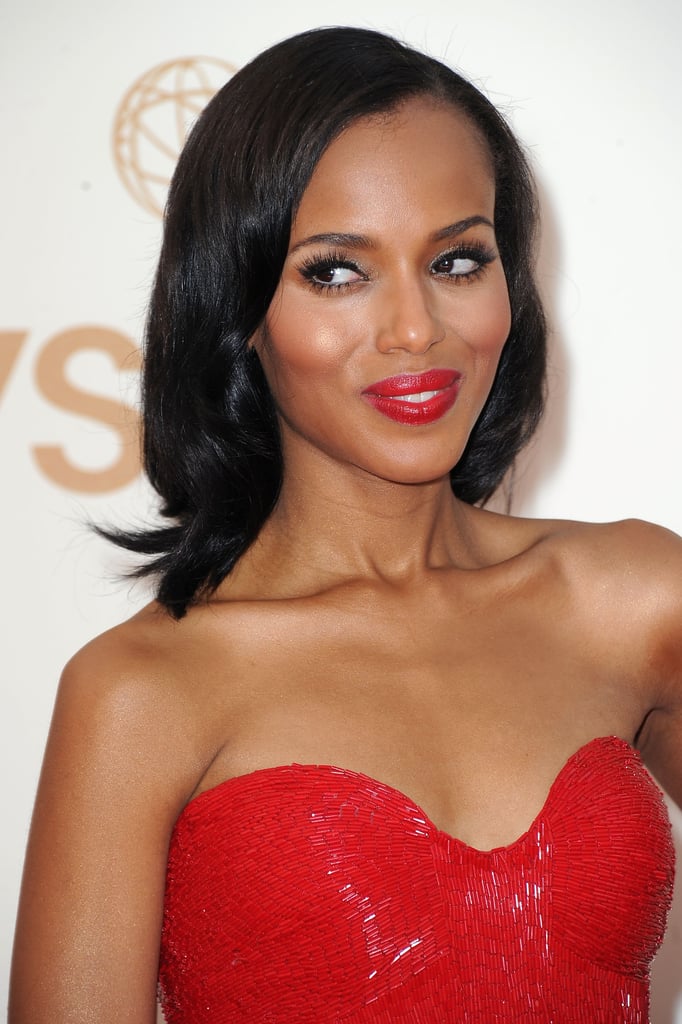 Think you can't match your lipstick to your dress? Kerry Washington showed how it's done at the 2011 Emmys.
Jessica Paré, 2012
You can essentially never lose when you take inspiration from times past, and Jessica Paré's retro red lipstick and vintage coiffure were a winning moment at the 2012 Emmys.
Maria Menounos, 2013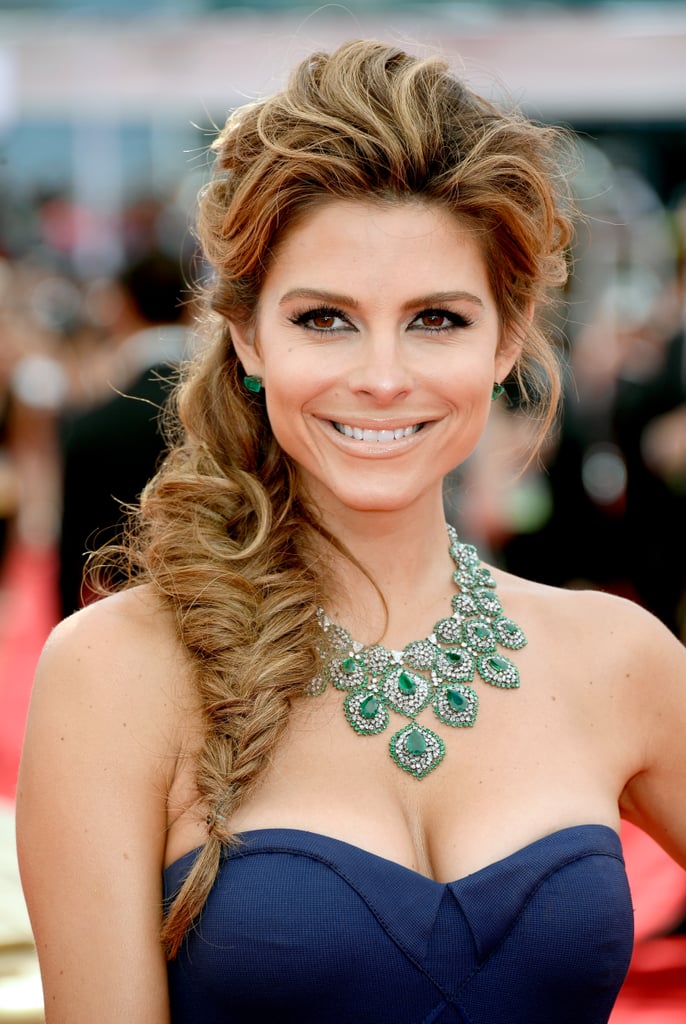 Yes, a fishtail braid can be formal. Maria Menounos proved that your lazy-girl weekend style can also work well on the red carpet in 2013.
January Jones, 2013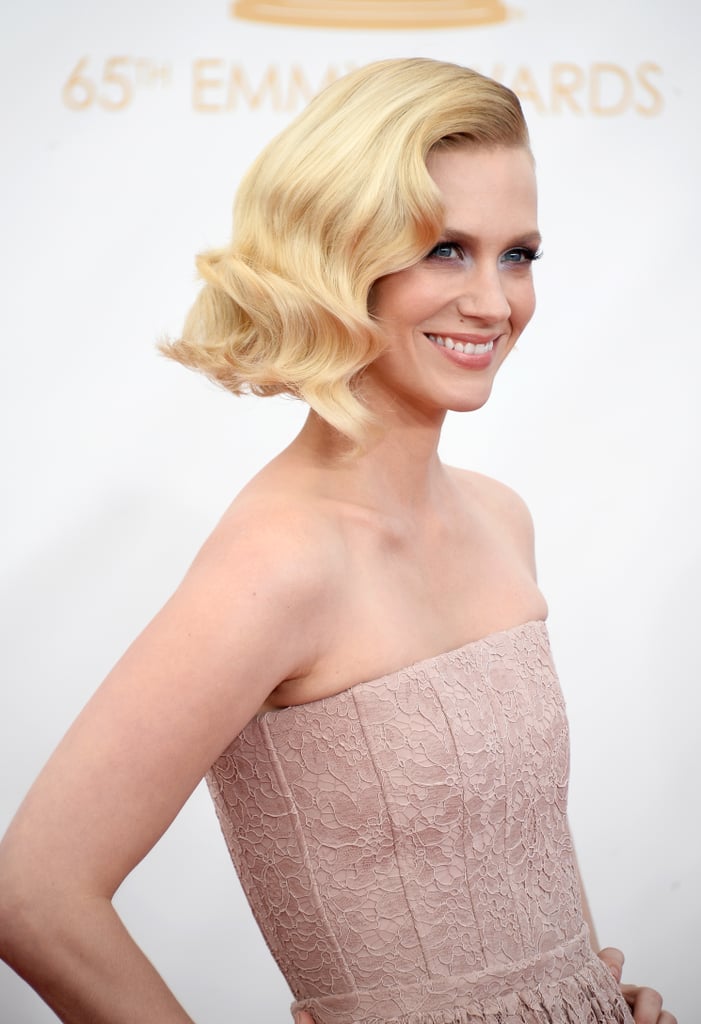 The Mad Men star looked elegant in Marcel waves at the 2013 Emmys. And while January Jones [21] usually goes for more-daring hair and makeup, this simple style was perfection, too.
Uzo Aduba, 2014
The Orange Is the New Black actress stunned with a chic updo and bold brows.
Hayden Panettiere, 2014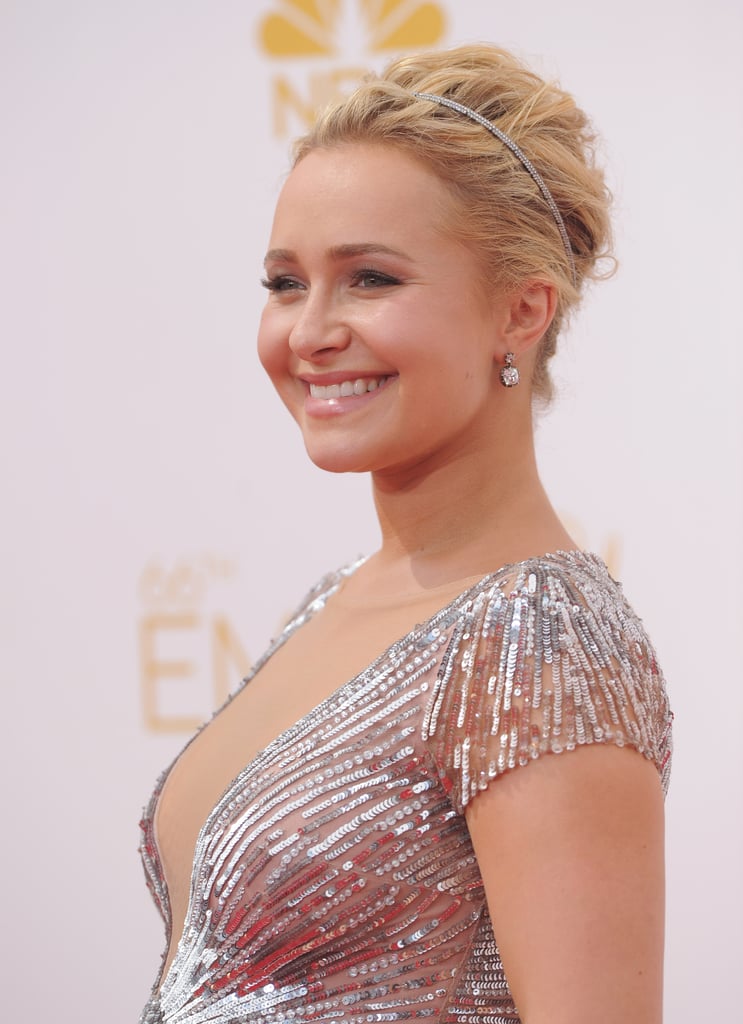 Hayden looked truly radiant — that mama-to-be glow definitely added to her luminosity! — and that diamond headband beautifully topped off her look.
Gina Rodriguez, 2015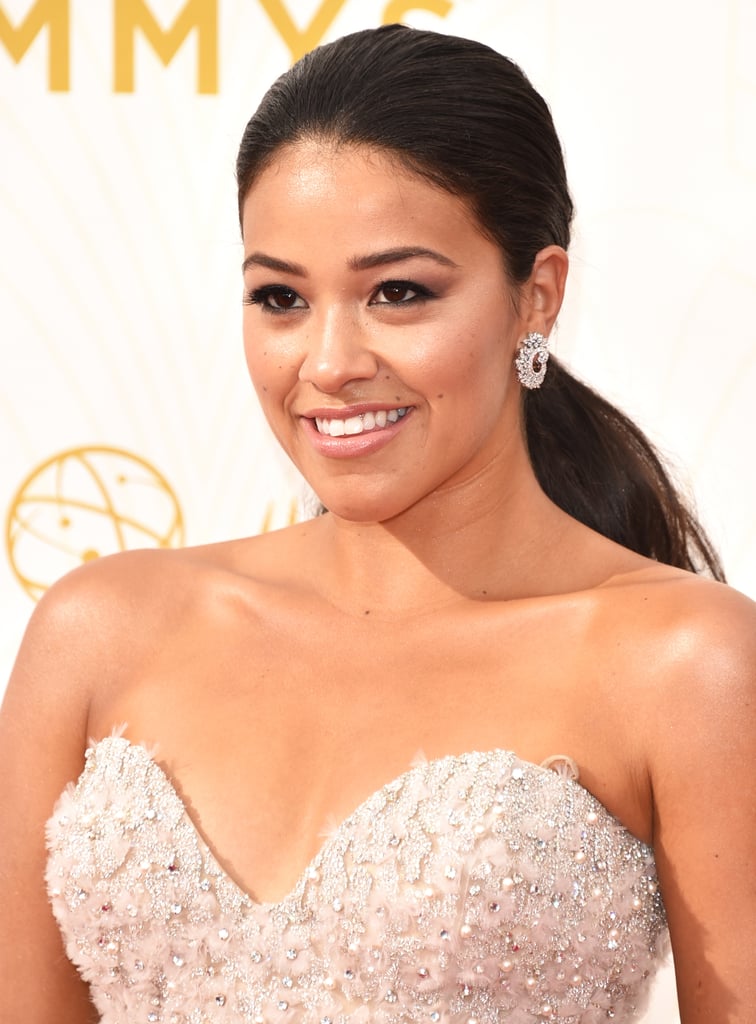 Gina's low pony showed off her flawless skin even more than usual, but we especially adored her daytime smoky eye.
Lady Gaga, 2015
Gaga's voluminous platinum bob and lush lashes gave off Old Hollywood vibes.