Grab your brush, some styling products, and perhaps some bobby pins. It's time to rock your hair's world. Because we aim to please, we gathered some of our favorite hair tutorials in one place so you can find instant inspiration before your next work event, date night, or girlfriends' weekend.
Beyond Basic: Upgrade Your Braid Game This Season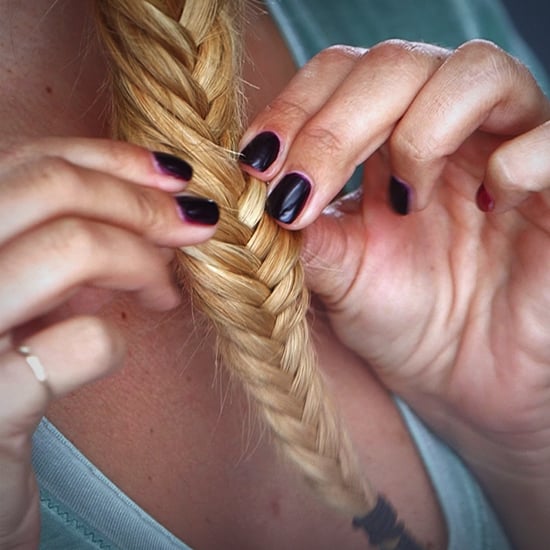 Braids, plaits, interlaces — whatever you call them, they're gorgeous and always give off a bohemian vibe. A regular braid is a great go-to, but why not kick yourself into high gear with our braid bootcamp? Think of it as Braid 101. Learn how to master the fishtail braid (which we've seen Selena Gomez [1] wearing a lot lately), the Dutch braid — sister to the French braid and great for making a faux undercut, and the four strand braid.
Before long, you'll have these down pat and will be ready to move on to the braid big leagues: waterfall braids, upside down top knot braids; the options are endless.
Upgrade to a Rose Bun For Your Holiday Parties!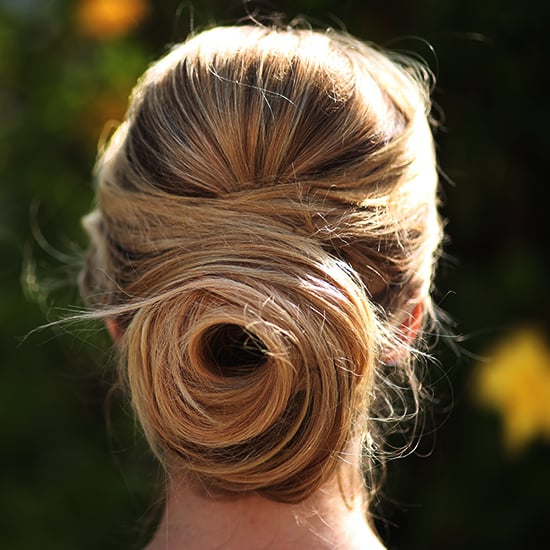 The bun might be your go-to hairstyle when you're trying to keep your hair out of your face. But this twisted style can also be equally chic and beautiful, too, like the top knot, chignon, and even the clever sock bun. Now you can also add the rose bun to your repertoire this holiday season, with this tutorial that's not as difficult as it looks. Learn each of the steps, and get ready to wow everyone at your next party.
On Kirbie: Ann Taylor dress
Put a Twist on the Classic Milkmaid Braid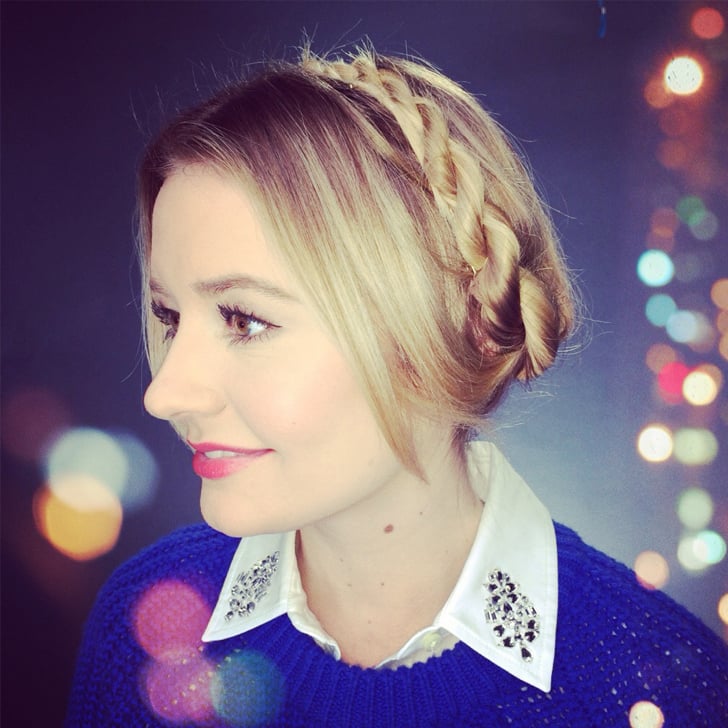 Milkmaid braids are making a comeback, and we were recently inspired by Nicole Richie [2]'s twisted crown. So why not combine the two? Give regular milkmaid braids a twist with this supersimple DIY [3] hairstyle.
On Kirbie: Sandro and Banana Republic tops
A Holiday Hair Bow in 2 Minutes Flat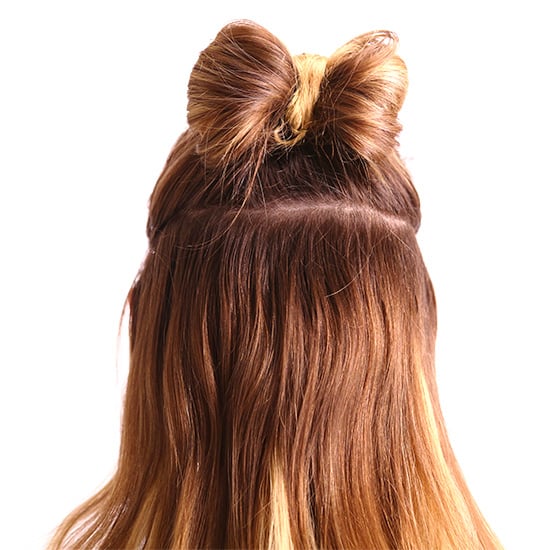 Bows aren't just for the gifts you're giving this season — impress everyone at your next holiday party, and try the hair bow! It looks complicated, but it only takes two minutes to master, and anyone can pull it off (seriously). Just be sure to have a few bobby pins on hand!
On Kirbie: Shoshanna dress
Iconic Beauty Tutorial: Get the Veronica Lake Look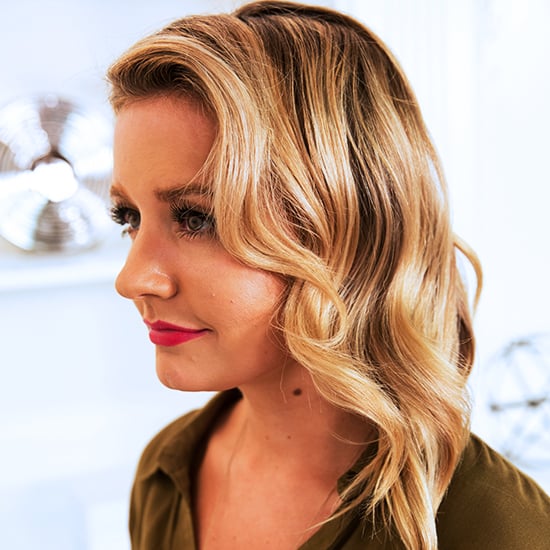 Veronica Lake was known for her gorgeous S wave and deep red lipstick, in addition to being a pinup beauty. To help you achieve that retro look, we break down the technique you should use to get those perfect vintage waves. Plus, get tips for re-creating the actress's classic makeup look.
On Kirbie: Bella Rahl top
Master Nina Dobrev's Braided Topknot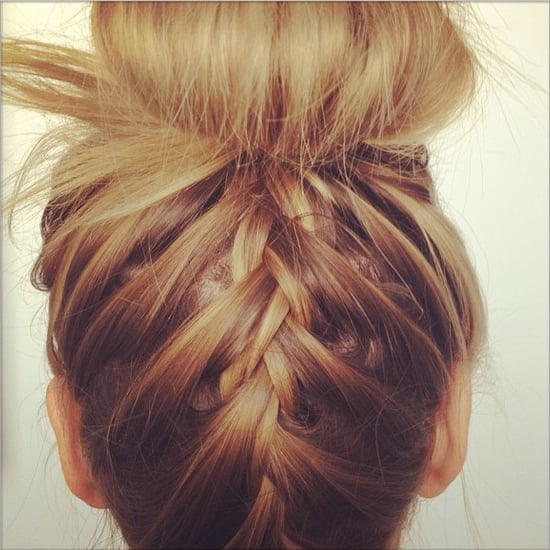 Give your hairstyle a trendy boost this season with a braided topknot, much like the one Nina Dobrev [4] was spotted wearing earlier this year. The style, which starts as a reverse French braid at the nape and flows up to the crown in a voluminous topknot, only looks difficult to recreate. In fact, this easy updo is best when you're not striving for total perfection.
On Kirbie: Club Monaco top
A Romantic Updo For Shoulder-Length Hair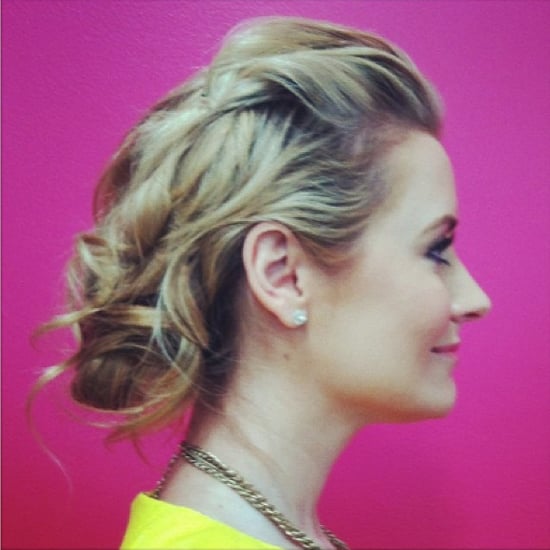 If your hair is in that awkward in-between stage, you just made the chop, or have shoulder-length hair, it can be difficult deciding on what type of updo will work best for a date night or even your wedding [5]. We figured out a gorgeous style that works perfectly for hair that brushes your shoulders.
On Kirbie: Finders Keepers dress
3 Styles That Maximize Clip-In Hair Extensions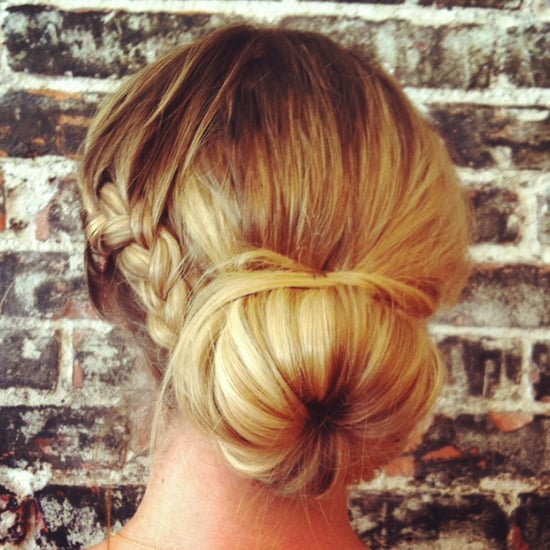 We know how wary one can be when considering clip-in hair extensions. You want them to look natural, but how are you supposed to make them discreet? We went to Riqua Hailes, owner of Just Extensions salon [6] in Los Angeles, who explained the key to using clip-ins. She also shared three ways you can wear them without anyone knowing. You'll have longer, thicker hair in no time — and nobody will know your secret.
On Kirbie: BCBG Max Azria dress
3 Hairstyles That Look Great Wet or Dry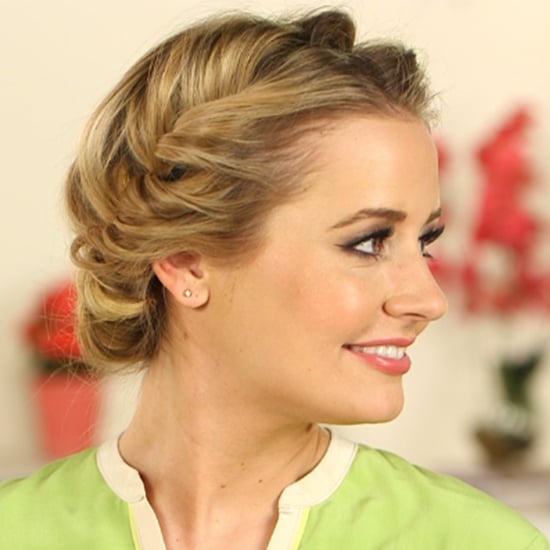 Aside from the hassle rain can cause on your commute, it also puts a, er, damper on doing your hair in the morning. These three styles are guaranteed to look good when you leave your home and even hold up against the rain or humidity. Plus, they all look great on just-out-of-the-shower hair, too.
On Kirbie: Greylin top
Sexy Waves For a Big Night Out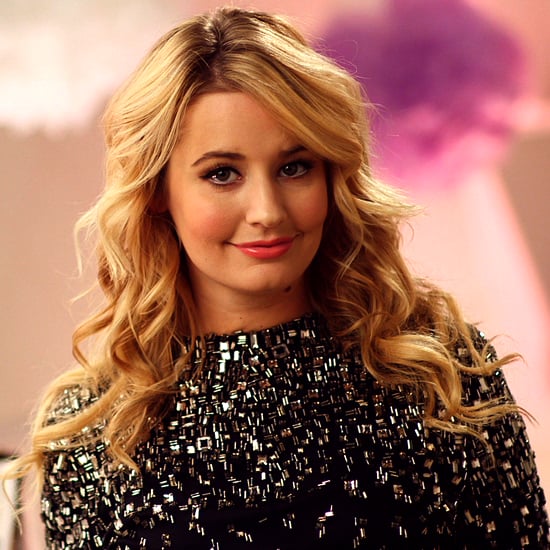 Waves make the perfect addition to any dressy outfit, and, aside from being soft and gorgeous, they look great on just about everyone. Watch the video now to learn how to create textured, glamorous waves.
On Kirbie: Diane von Furstenberg top
Bombshell Beauty: Get Victoria's Secret Waves at Home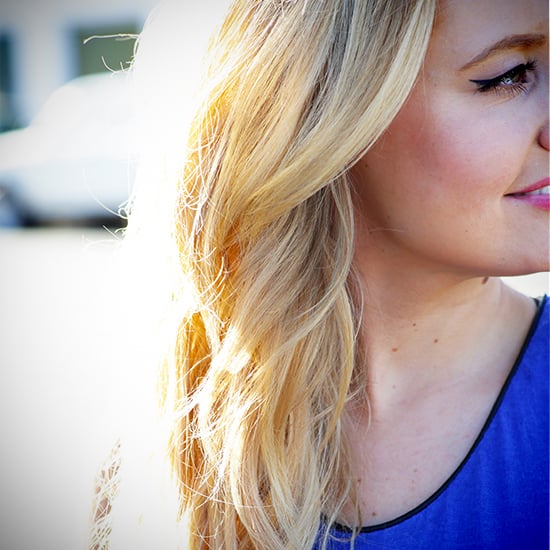 The voluminous waves of Victoria's Secret Angels are an iconic and universally flattering style, and we're showing you how to master the sexy look at home with tips from the man behind the gorgeous style, Orlando Pita. Learn his tricks to getting those bountiful, effortless waves with just a flick of a curling iron, and behold the power of his "S" curl.
On Kirbie: Bebe dress
Get Farrah Fawcett's Hair — With a Modern Twist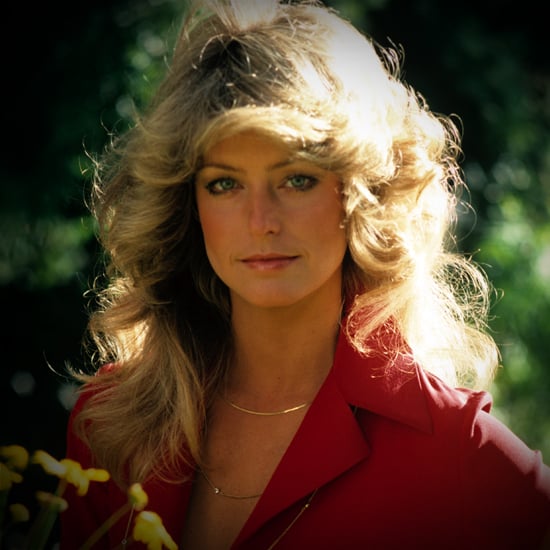 Farrah Fawcett's hair is arguably one of the most iconic styles of all time. Her feathered curls and bouncy blowouts were the envy of the 1970s, and they continue to be replicated today. Our tutorial explores how you can tailor her look for a more modern appeal, even if you don't have the shorter layers.
On Kirbie: Vince Camuto dress
The Ultimate Date Night Hair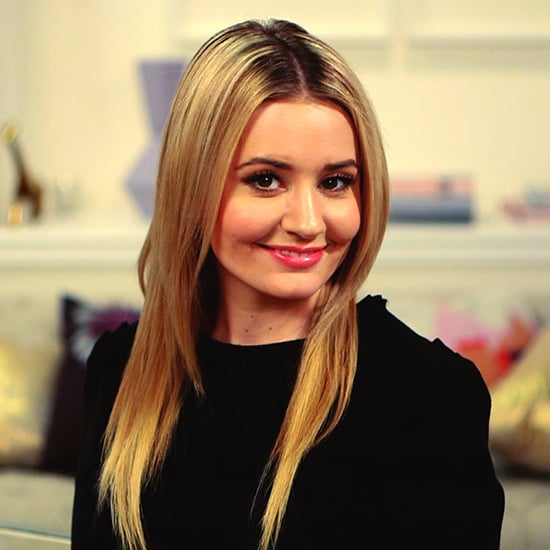 Whether it's your first date or 400th, we have a hairstyle that's a departure from bombshell waves or an updo. Plus, it's 100 times easier to style. See the look from start to finish in our video tutorial.
Try This Different (and Easier) Take on the Braid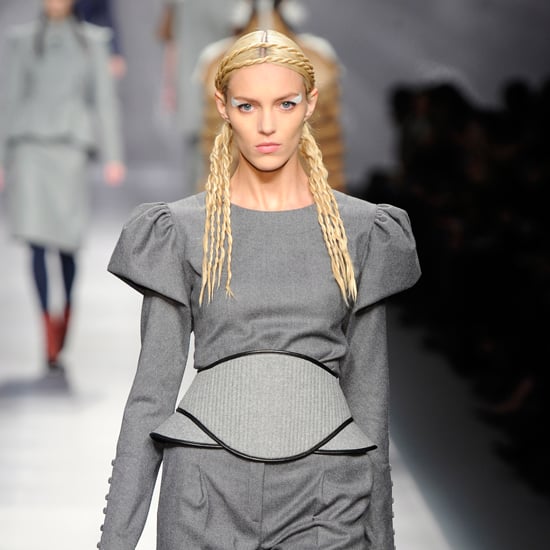 Heard of a rope braid? It's one of the easiest hairstyles to pull off, and, after seeing how Fendi showcased them on the Fall 2012 runway, we decided to create our own interpretation for an everyday, wearable look.
On Kirbie: H&M
Get Retro Red Carpet Waves in 5 Steps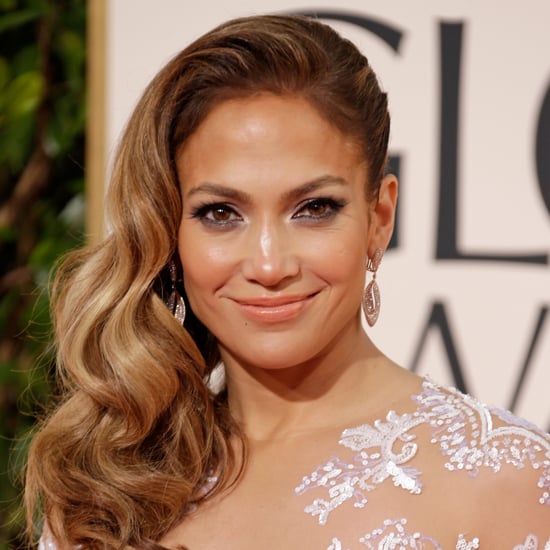 Retro waves trended on the Oscars red carpet, and made a statement throughout the entire award season. The great thing about this look? No matter the length or color of your hair, you, too, can pull it off. Grab your curling iron and learn how.
On Kirbie: Jigsaw top
It's So Easy to Roll With This Pinup-Girl Hairstyle
Pinup beauty is one vintage look that never goes out of style. This season, a number of celebrities are turning back time and paying homage to retro vixens of the '40s, '50s, and '60s — so we couldn't miss out on trying this swirled hairstyle. Learn how to create a playful cinnamon roll look in today's hair tutorial.
On Kirbie: Topshop
Learn How to Paint Sun-Kissed Highlights at Home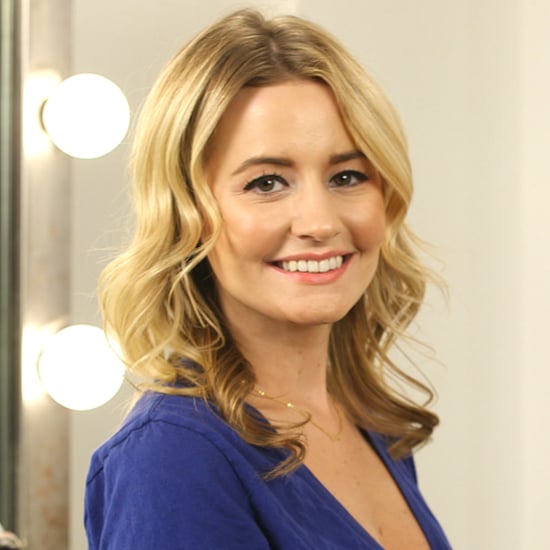 Balayage highlights are a beautiful, natural looking take on hair color (thanks to the French). Better yet, the technique is easy to try at home. Check out the steps necessary for channeling your inner colorist, and impress your friends with your DIY [7] efforts. Sun-kissed, buttery-blond strands await you.
Make Your Blowout Last the Entire Week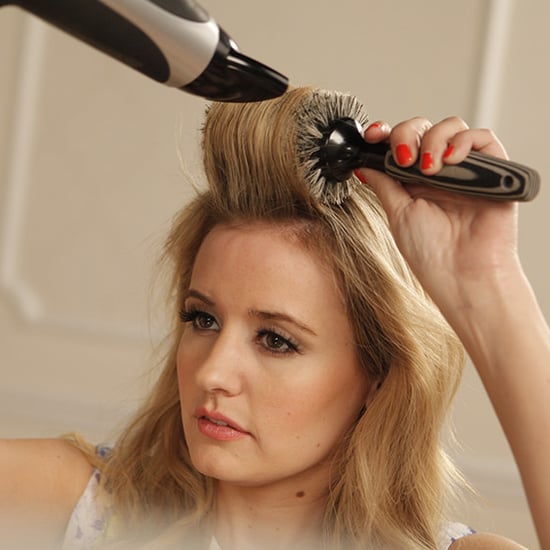 Blowout salons are typically easy to find, but the service can range anywhere between $35-$100. To get the most mileage out of that next hair appointment, we have the cardinal rules of extending your blowout past day two, giving it leverage to last throughout the entire week.
On Kirbie: Club Monaco top
Hide Your Roots With 3 Simple Tricks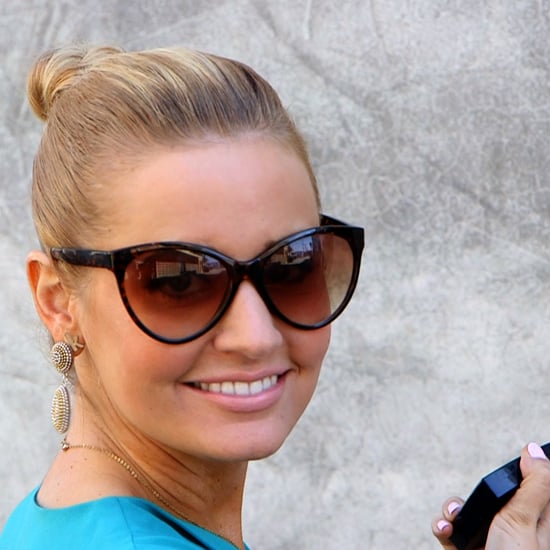 If you color or highlight your hair, dealing with regrowth is just part of the process. There are a few quick tricks you can try, however, to save time and money in between touch-ups. And nobody will ever know you're overdue for your coloring appointment.
On Kirbie: H&M
Fake a Bob Cut — No Scissors Needed!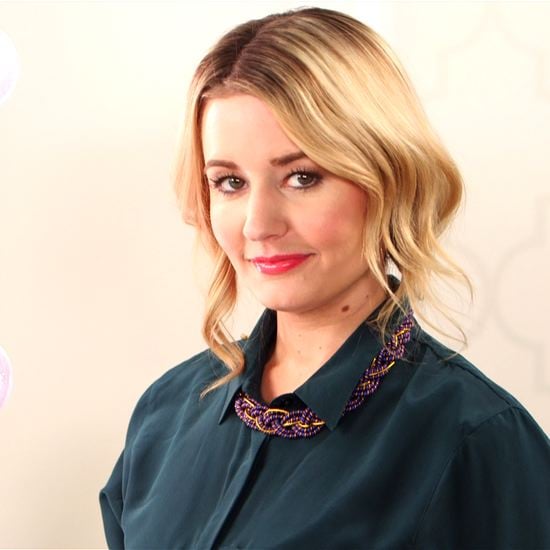 Fake a shorter, cropped hairstyle — aka the trendy faux bob — by using just a clear elastic and a few bobby pins. See? You can get an updated hairstyle without reaching for those cutting shears. Watch our easy step-by-step tutorial to see how to recreate the full look.
On Kirbie Johnson: H&M
Fake a Thick Bun (No Sock Needed!)
For us shoulder-length gals, getting our hair to look thick and full in a bun is like looking for that favorite discontinued lipstick: almost impossible. And while the sock bun method has really helped us fake a fuller topknot, what if you don't want to add anything extra to your hair? Behold this full, thick bun that requires no sock, doughnut, or extensions. It's all your real hair, swept up in a pretty, messy-is-better bun. ​So what's the trick? Grab a comb, and get going.
On Kirbie: LOFT.