We think we've found Nina Dobrev [1]'s hidden talent — she is the master of the done-up hair. From swingy ponytails to waterfall braids to intricate chignons, there is no hairstyle that the Vampire Diaries star hasn't rocked with ease on the red carpet. Take a look back at some of her best styles, and don't blame us if you are tempted to pin more than one of them onto an inspiration board of your own.
Looped-Up Bun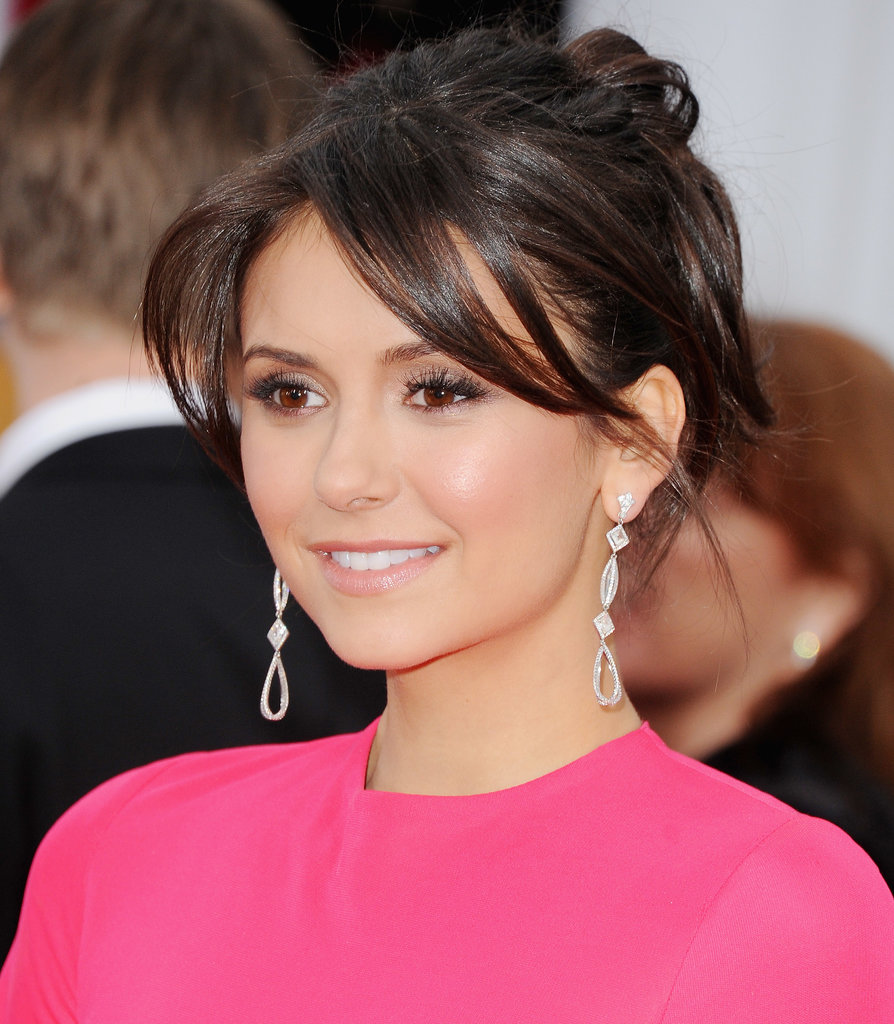 For the 2013 SAG Awards, Nina set off her dangling diamond earrings with a messy, high bun.
Knot-Hawk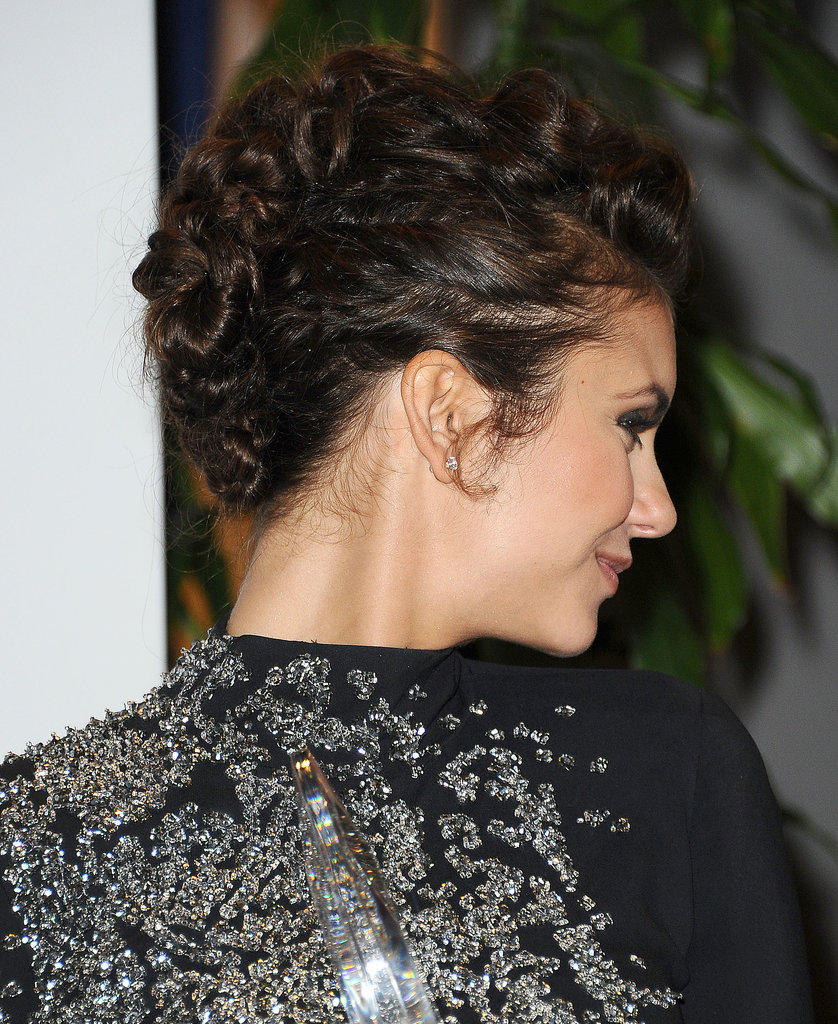 For the 2014 People's Choice Awards, stylist Riawna Capri created a "knot-hawk" that contained 100 knots in her updo!
Tousled Ponytail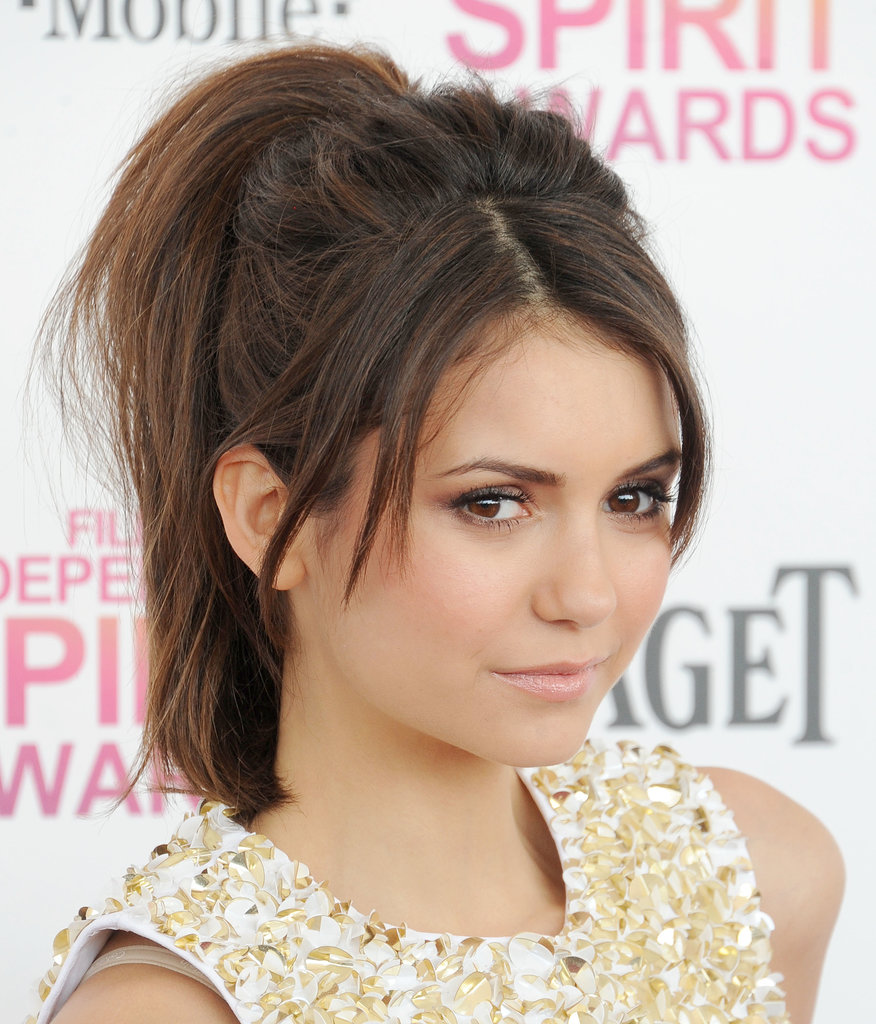 It was a rocker-chic moment at the 2013 Independent Spirit Awards with a teased-up, high ponytail.
Wrapped Ponytail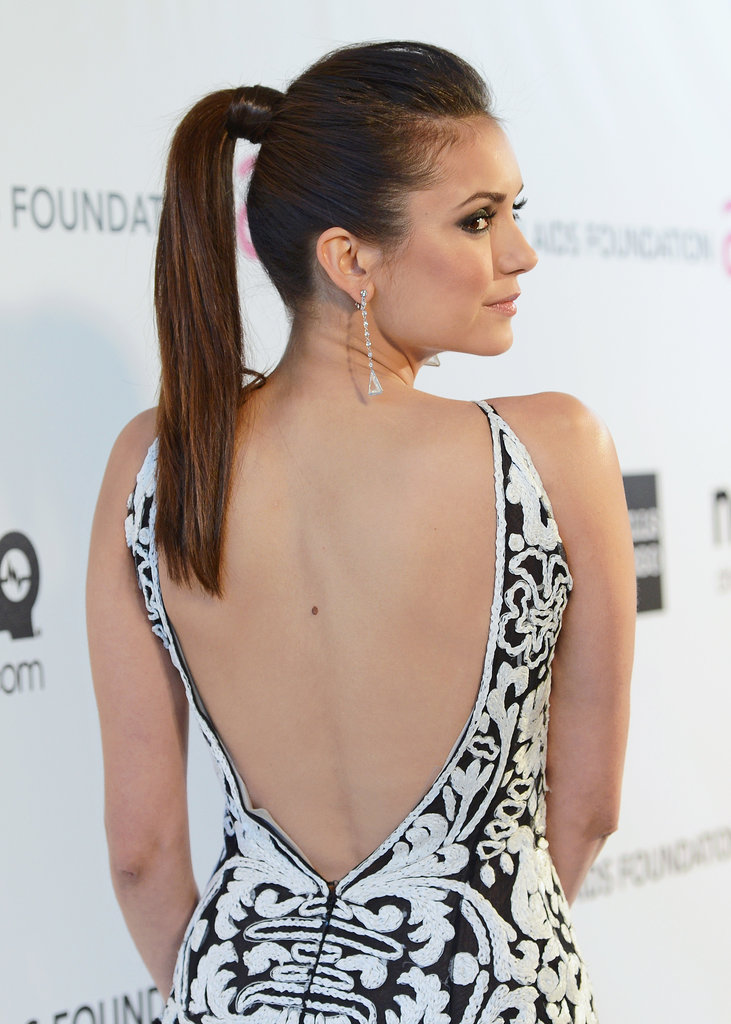 With a plunging back, what could look better than a long, sleek ponytail with a wrapped top?
Hairline Braid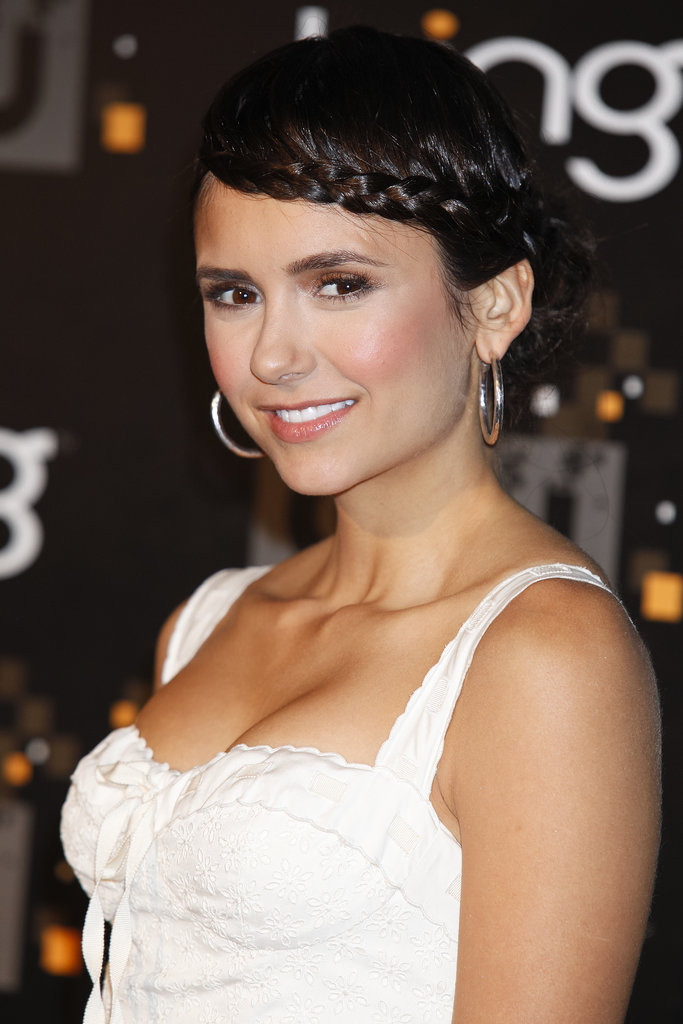 Back in 2011, Nina played off the sweetness of her dress with a tight braid coiled around her hairline.
Wavy Ponytail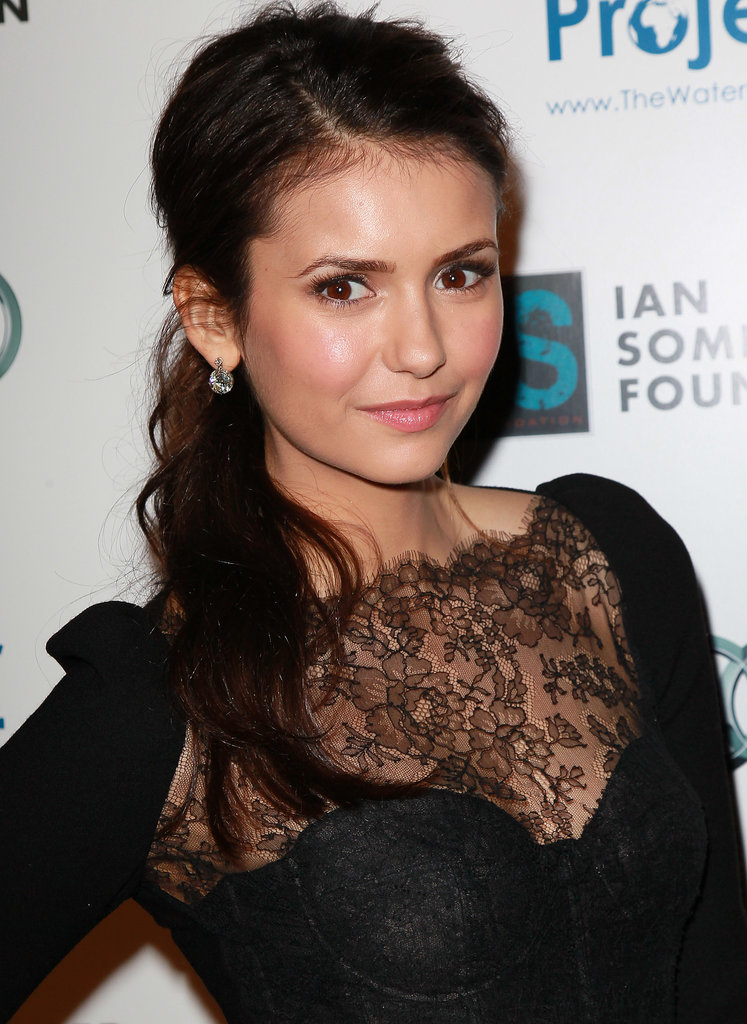 Nina added texture to her long hair, pulling it back into a low ponytail.
High Bun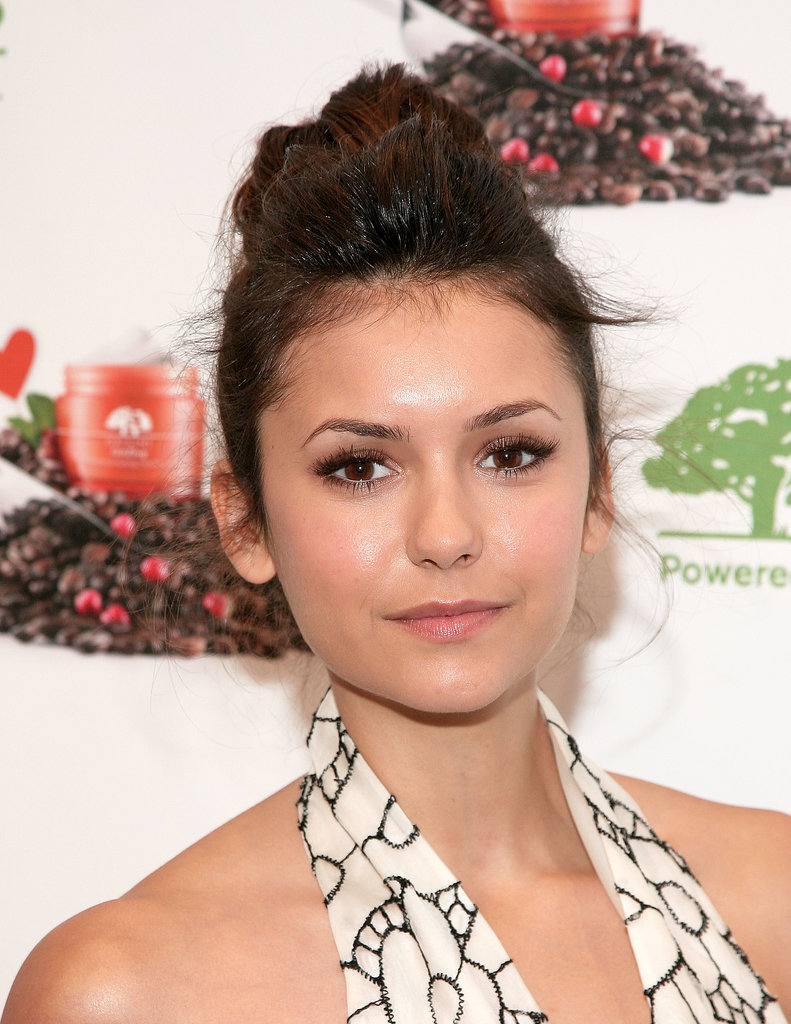 All the better to show off her toned shoulders, Dobrev added height to her bun.
Bunched-Up Ponytail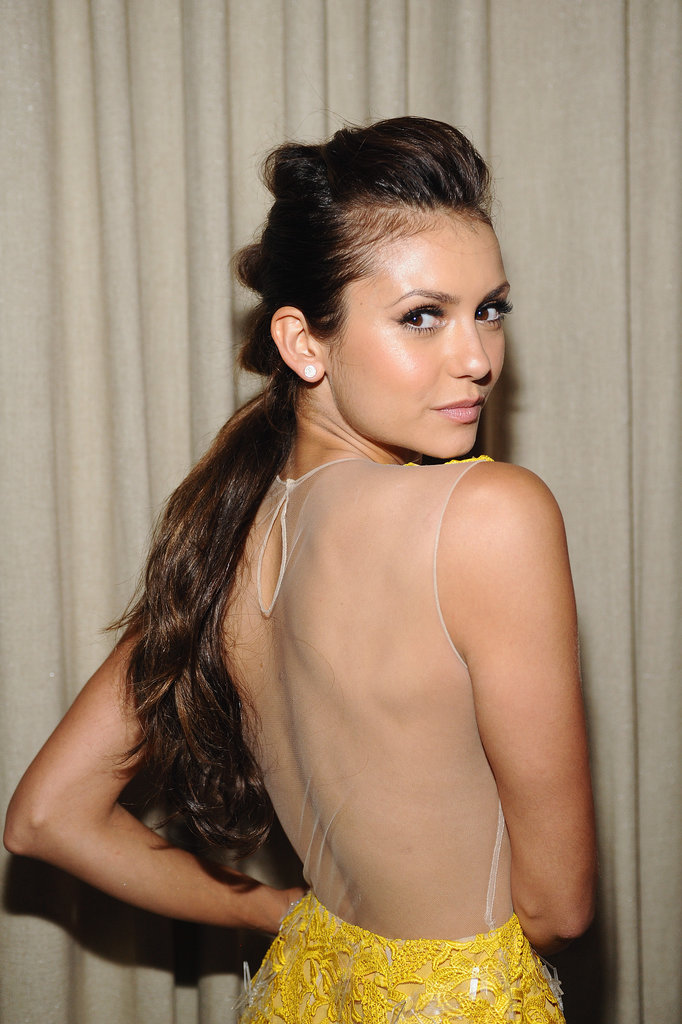 At a magazine party, Nina went for high drama with a bunched-up ponytail.
Bunched-Up Ponytail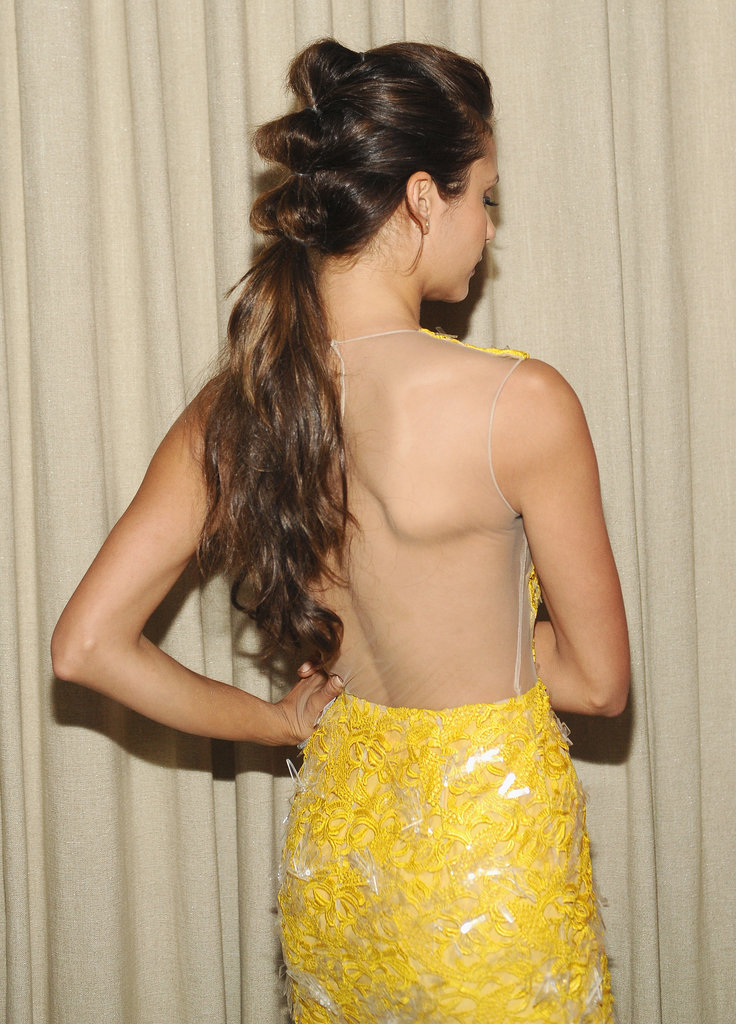 You have to see all the detail in this thing to really appreciate it!
Sideswept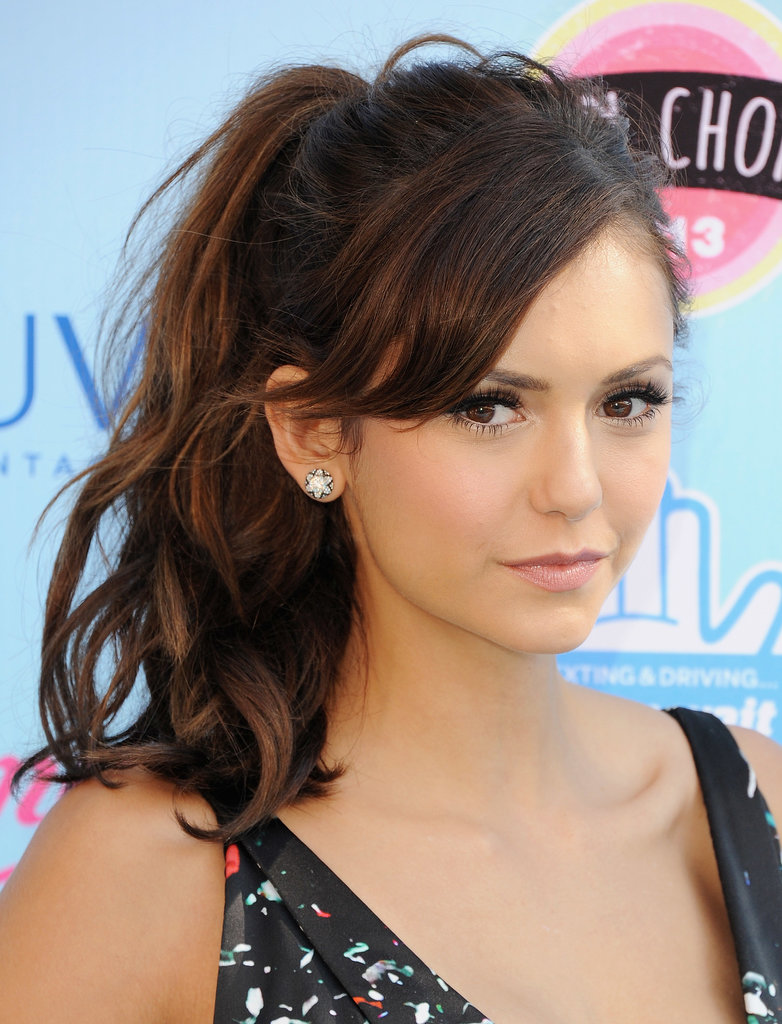 It was a retro 'do for Dobrev when she paired her sideswept bangs with a high ponytail with plenty of bend.
Low Chignon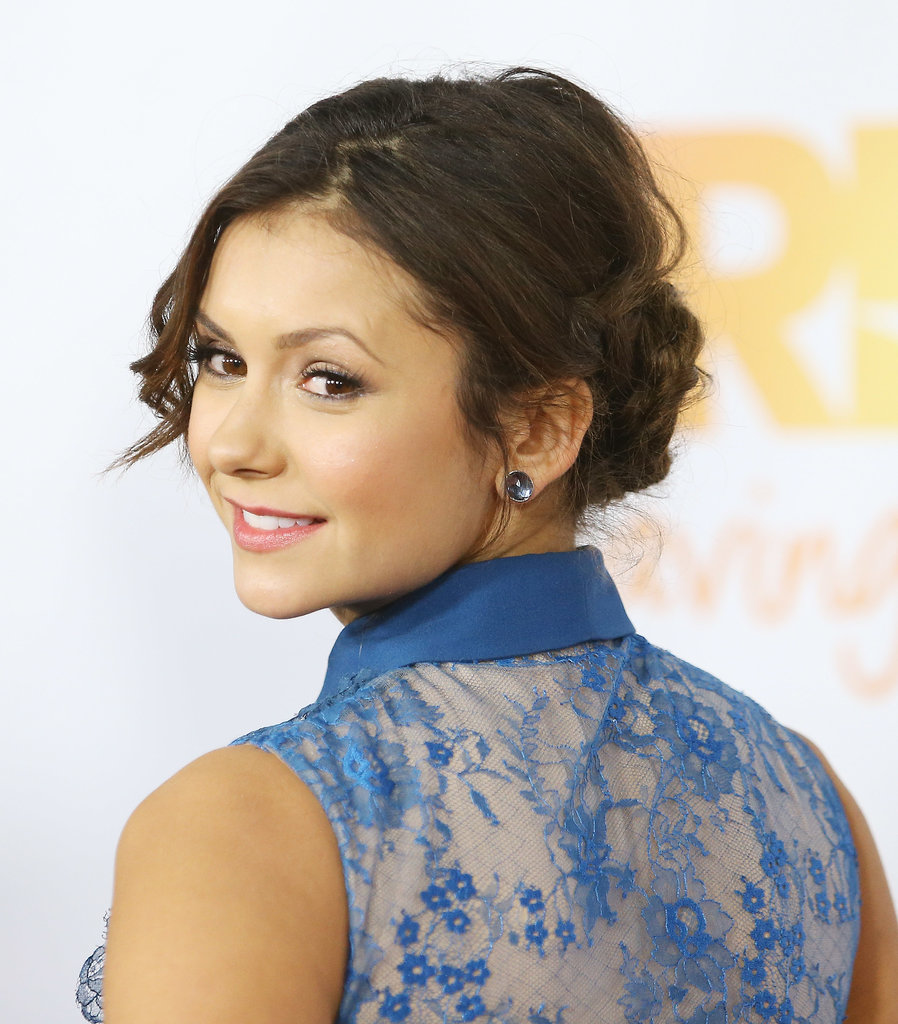 As if her intricate chignon wasn't enough, Dobrev added sweet curls near her cheekbones.
Fishtail Braid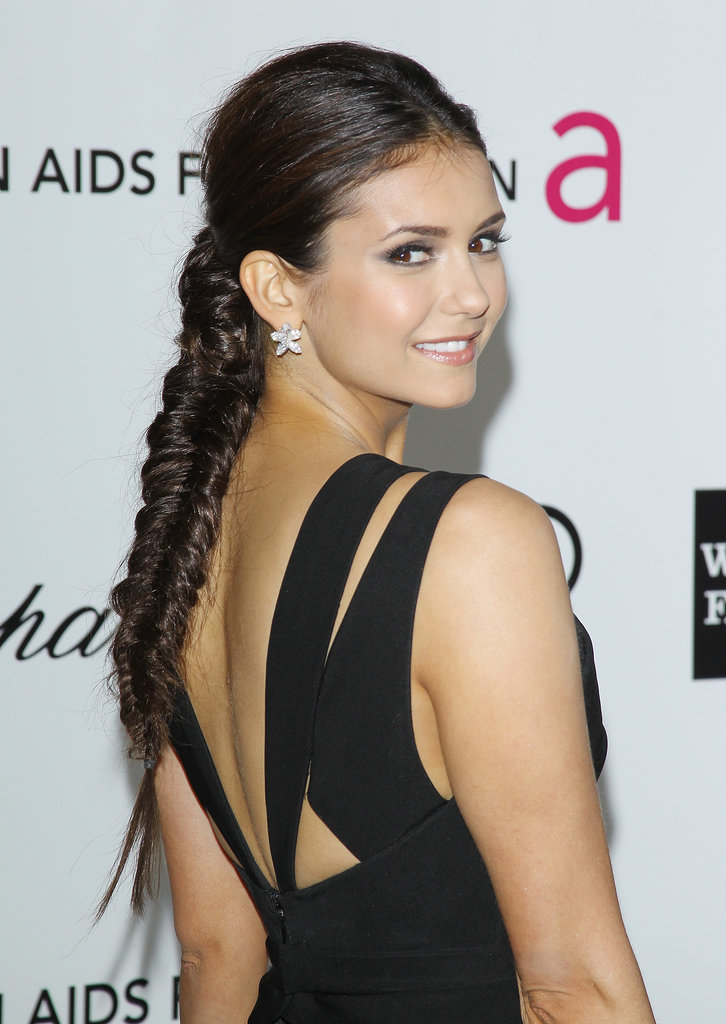 Take that, Pinterest! Nina showed off a perfectly plaited fishtail braid at a Golden Globes bash in 2012.
Side Bun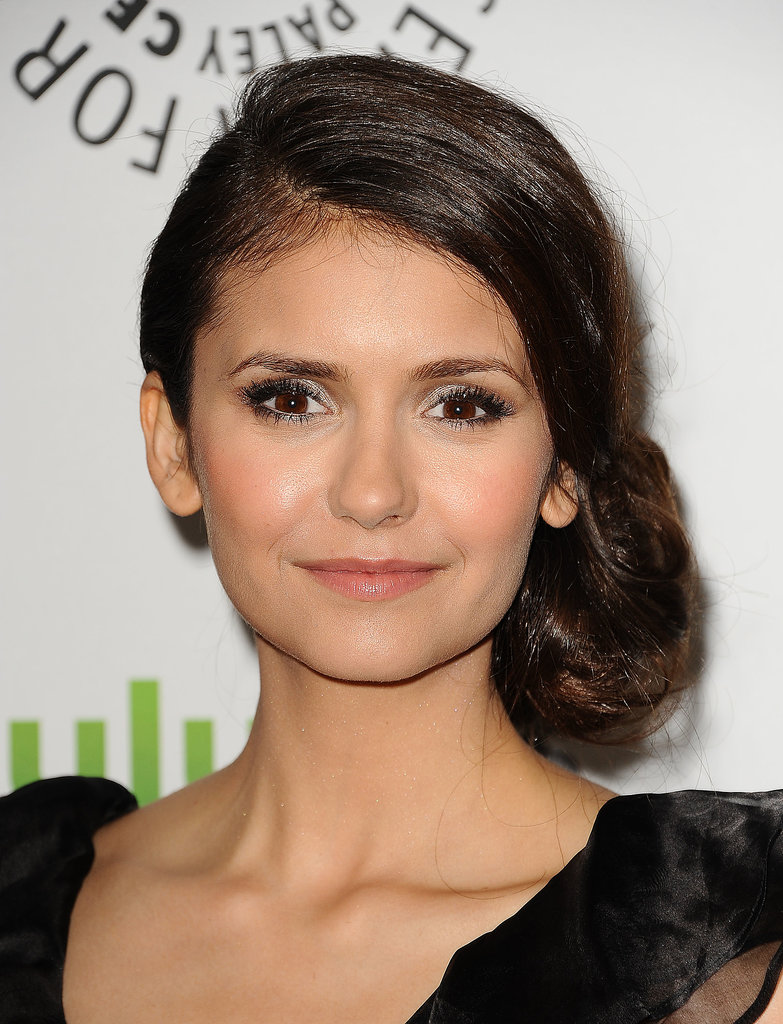 Nina gathered her long locks into a perfect side bun with a deep part.
Sleek Pompadour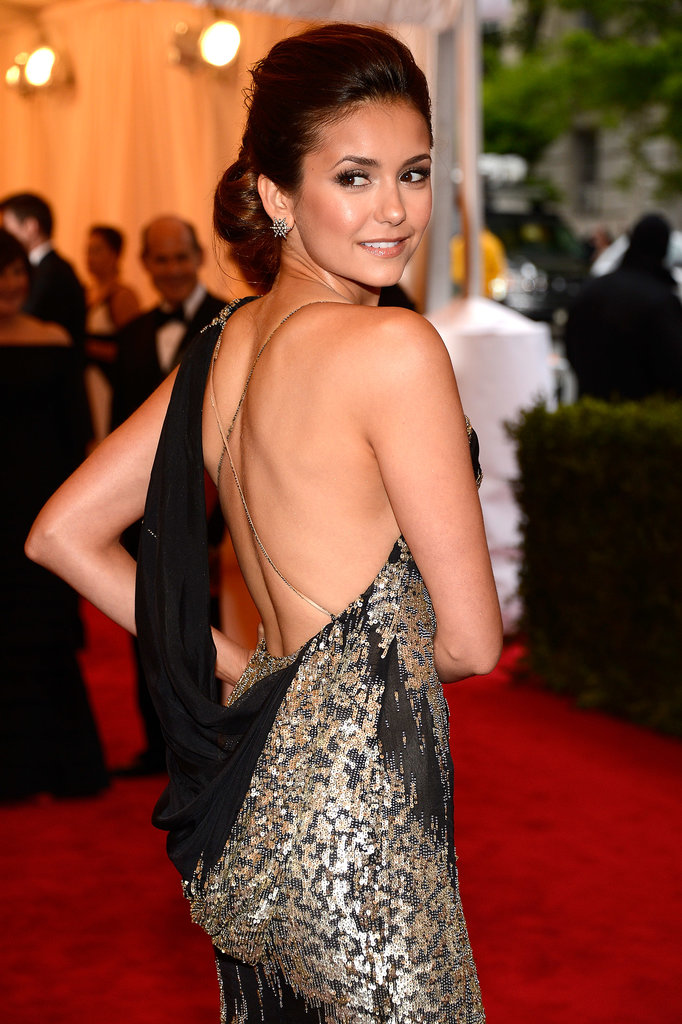 Nina added height to her hair and kept it smooth on top for her 2012 Met Gala appearance.
Waterfall Braid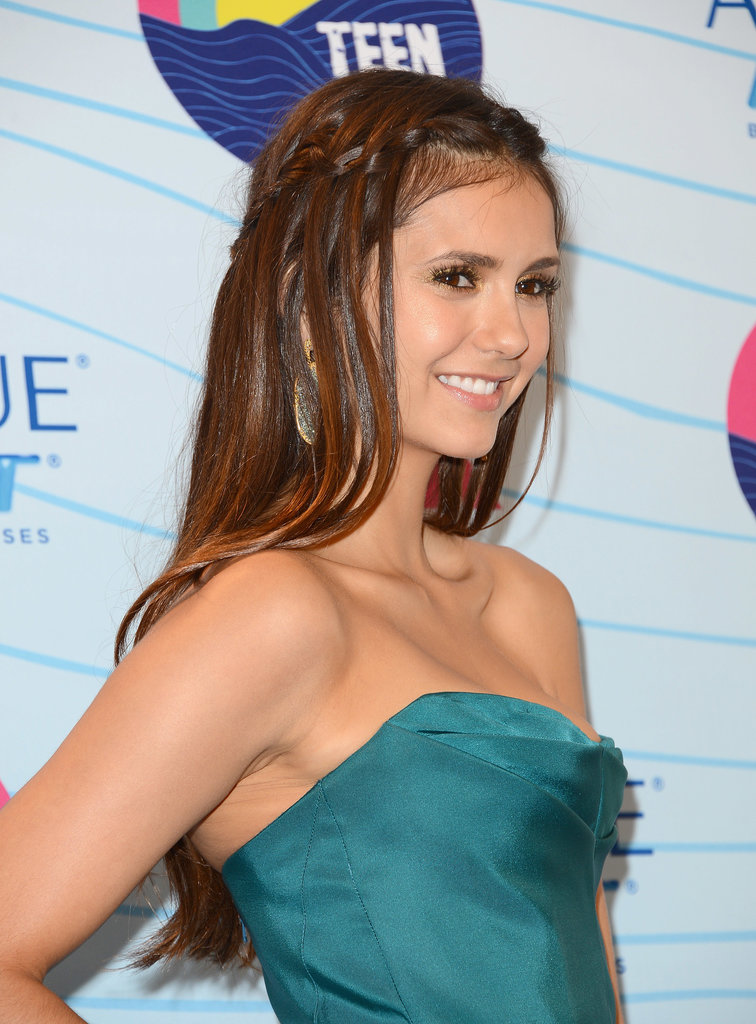 Back in 2012, Nina was already rocking the braid that we keep loving into 2014.
Romantic Updo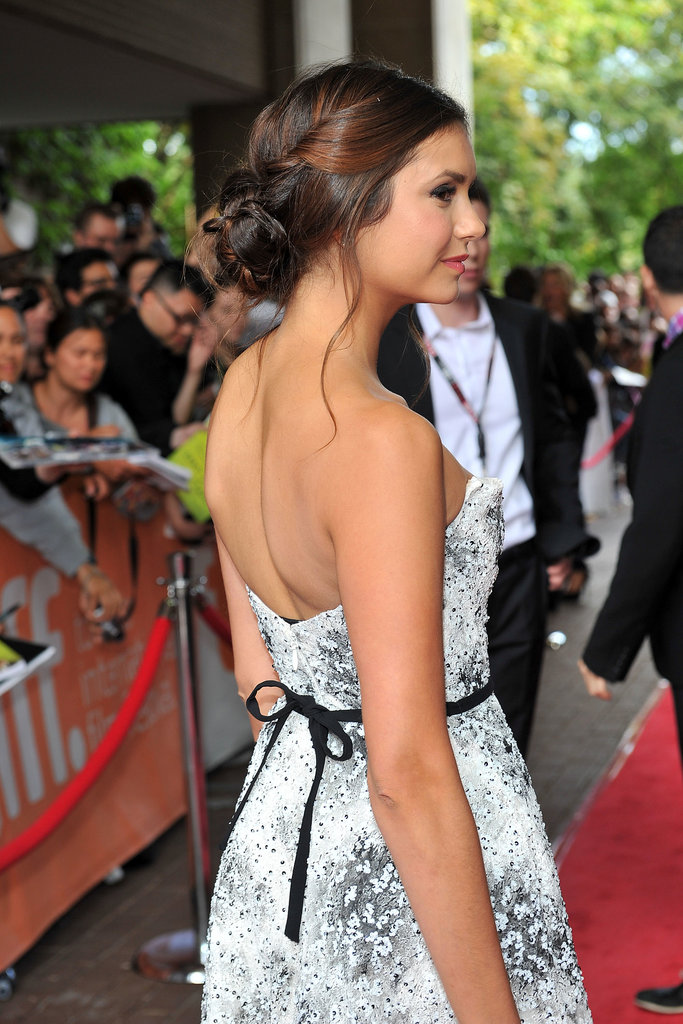 This cried out to be a bridal updo! This softly romantic updo with loose tendrils was the ultimate in femininity.
High Ponytail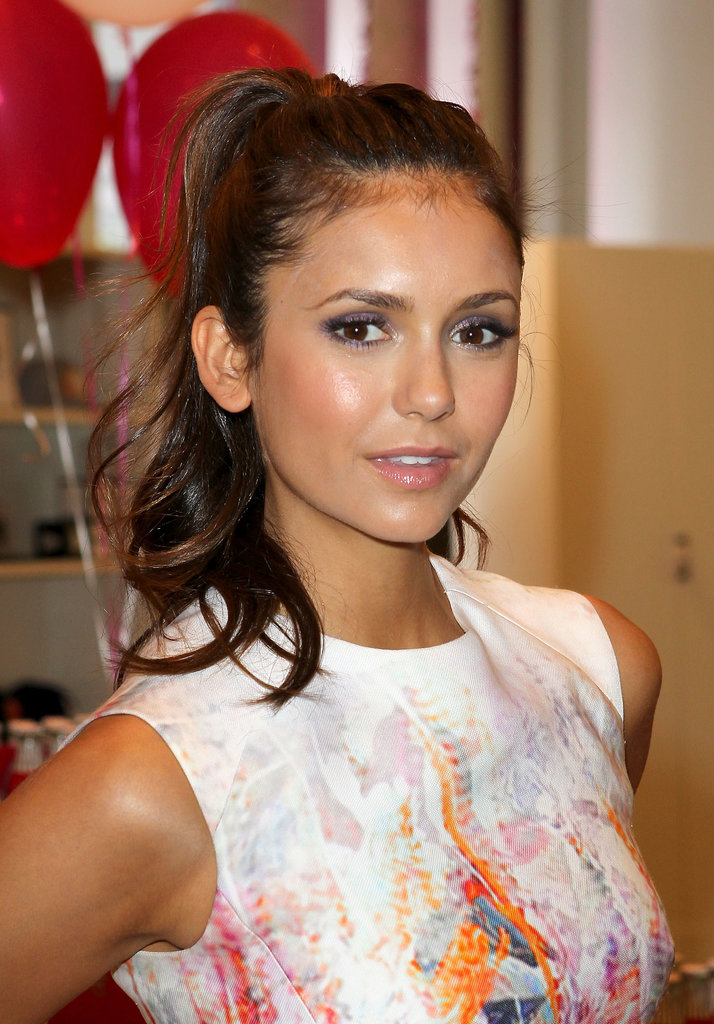 A ponytail got extra bounce with loose curls at a Toronto event.
Messy Updo
Not for the faint of heart (or untalented with hairpins), this messy updo was supersexy at a 2012 premiere.
Top Ponytail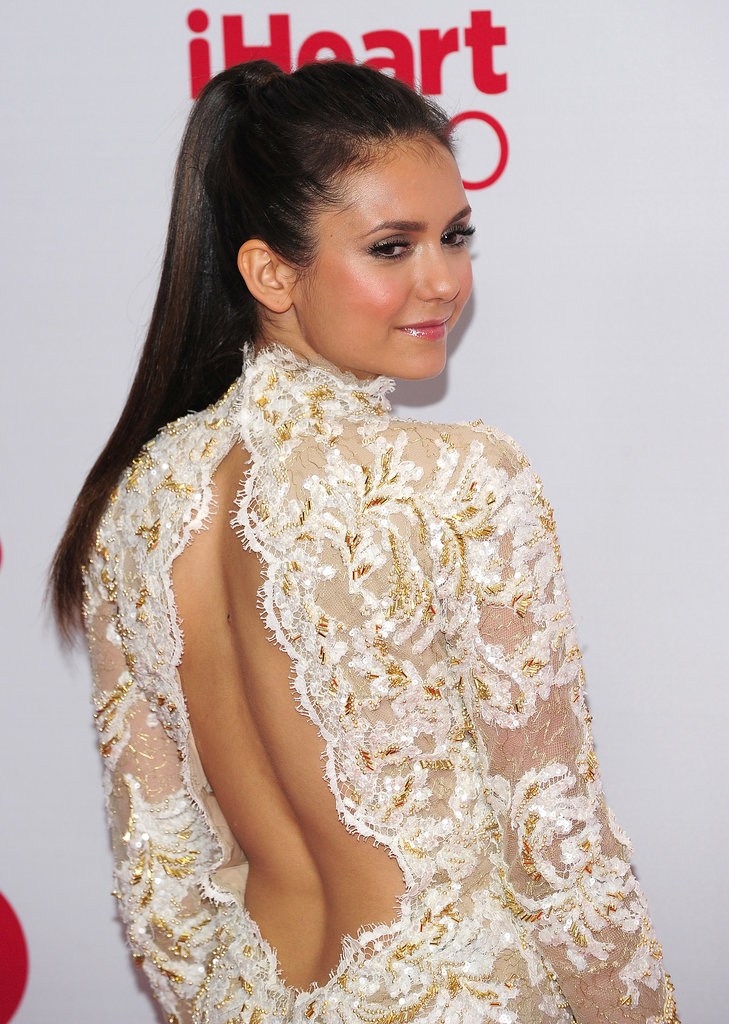 Another open-back dress, another perfectly sleek and straight ponytail for the star.
Mid Ponytail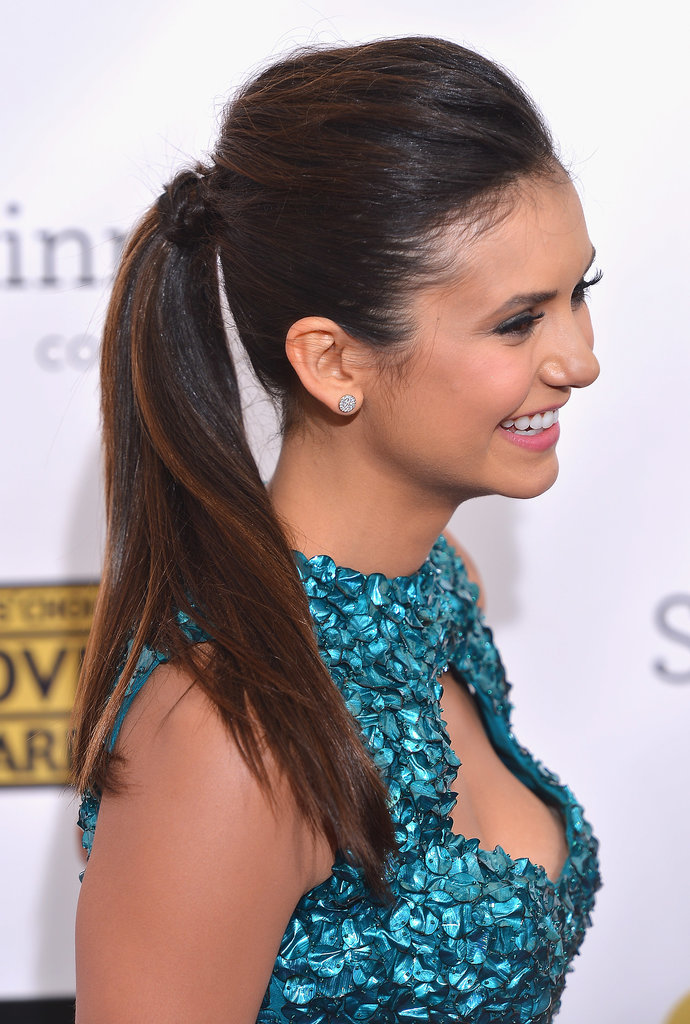 We'd be smiling too if our ponytails had such perfect highlights and crown volume.
Braided Topknot
Yup, there is a braid going up the back of Nina's head, ending in that perfectly undone topknot.