Pinterest has breathed new life into beauty DIYs, and we've put a few to the test. Turns out, most are easy to re-create and are quite useful to boot. Consider them life hacks for your beauty regimen. Beauty Reporter Kirbie Johnson walks you through some of our favorites, which include a magnetic makeup board, homemade shaving cream, and an easy trick for creating matte nail polish.
Overnight Blemish Treatment, a la Mario Badescu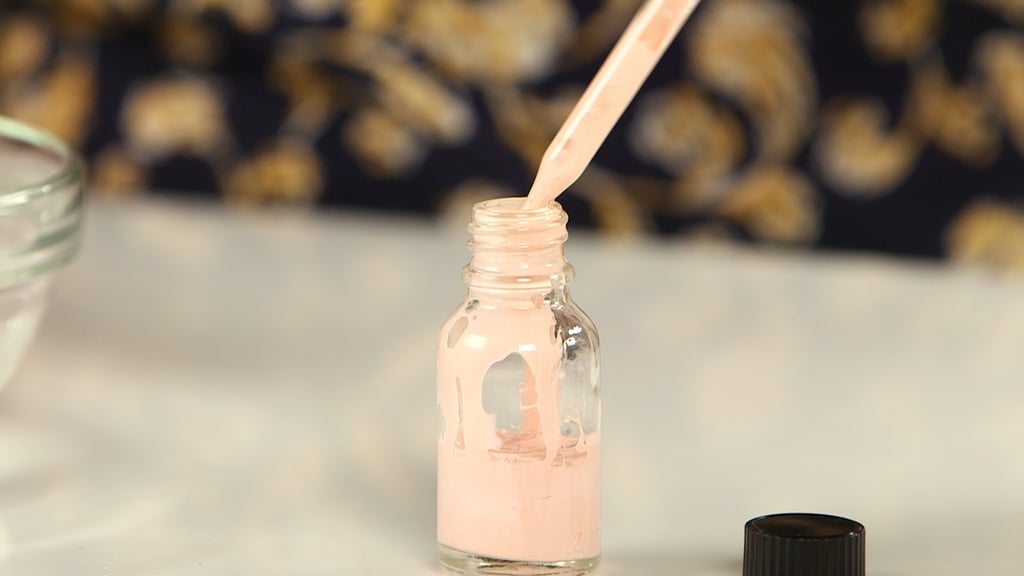 What if we told you there was a DIY [1] blemish-zapping lotion that not only shrinks the pesky thing but also reduces the redness and can even kill bacteria? Well, it's true. You can actually make your own overnight treatment at home. All it takes is your favorite astringent or tea tree oil and a bottle of calamine lotion. It'll cost you less than $10 at the grocery store and will last you around six months to boot.
On Kirbie: Joie
The Sweetest Scrub For Kissable Lips
Dry, flaky lips seem to come with the territory when the weather gets dryer and colder. So some exfoliation is necessary! You don't have to run to the store to pick up a high-priced scrub, because chances are, you have everything you need to make your own at home.
This sugar scrub looks great, tastes delicious, and will leave your lips kissably soft.
On Kirbie: Mossimo top, All Saints skirt.
Magnetic Makeup Board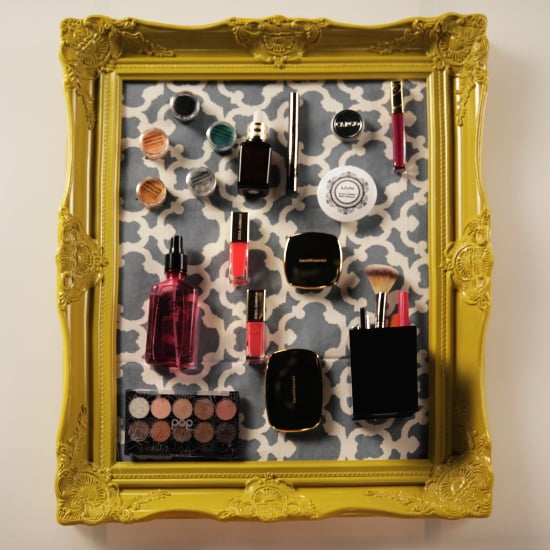 If you're all about life hacks, we have one that may take a little effort but has a huge payoff. Magnetic makeup boards provide an easy way to find and store your everyday beauty items, including makeup brushes, mascara, lip gloss, and eye shadow palettes. They're also a cute way to decorate a room. So grab a picture frame, hit the hardware store for some sheet metal, bust out the hot glue gun, and prepare to get magnetized.
On Kirbie: Talbots top, Urban Outfitters ring.
5-Step Bath Bomb Recipe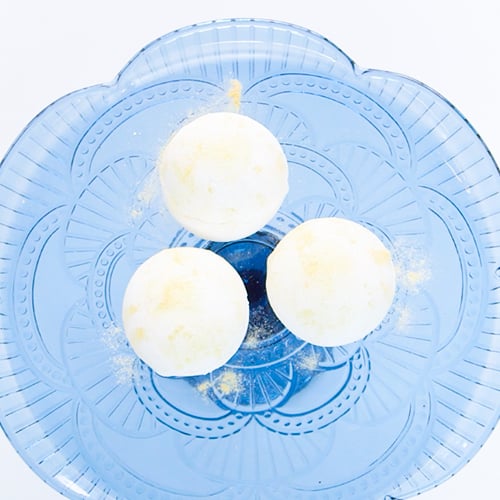 A few years ago, we made a bath bomb [2] that was stress-free: they were ubereasy to make and helped to calm your anxiety after a long, crazy day. But they weren't exactly the cutest to look at. So we perfected the recipe and decided to give it another go!
Bath bombs are fairly easy to make. All you need is an acid, a base, and a binding agent, so you can make a no-frills bath bomb using only citric acid, baking soda, and water. But give this recipe a go for a therapeutic bath that leaves your skin silky soft.
Save Your Skin With a DIY Rosewater Spray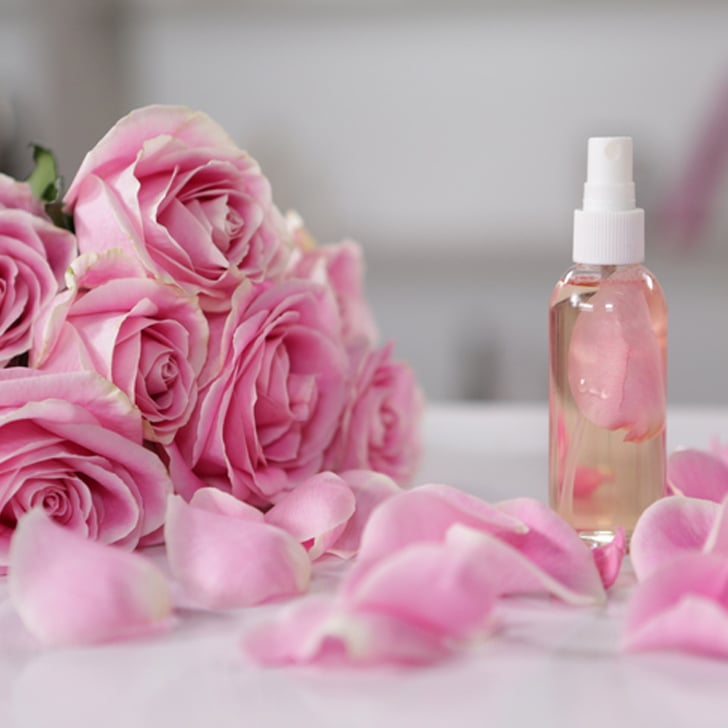 One of my first beauty purchases as a teenager was Mario Badescu's Facial Spray. My mom drove me to a beauty boutique two towns over, so I could use my allowance money to buy it — all because Hilary Duff [3] raved about its skin-saving benefits. Her skin was (and is!) amazing, so I knew it had to be worth it. My friends went and purchased it because of me — we were like a rosewater gang of sorts. It made my skin glow, and for someone with perpetually dry skin, this is somewhat of a miracle product. Plus, it helped coif unruly baby hairs. I carried that giant spray bottle to school in my backpack and now keep the travel size handy in my purse — a loyal fan over 10 years later.
This spray is full of aloe and herbs, but the main ingredient is rosewater. It's antiinflammatory and calming, so it's a real treat when you're traveling or need to refresh your makeup. So the real question is why wouldn't you make your own at home? The recipe is simple, has the best scent, and makes a great gift to boot.
In case you're not the DIY [4] type, you can pick up Mario Badescu's cult favorite [5] ($7) yourself.
On Kirbie: Nanette Lepore top
DIY Natural Shaving Cream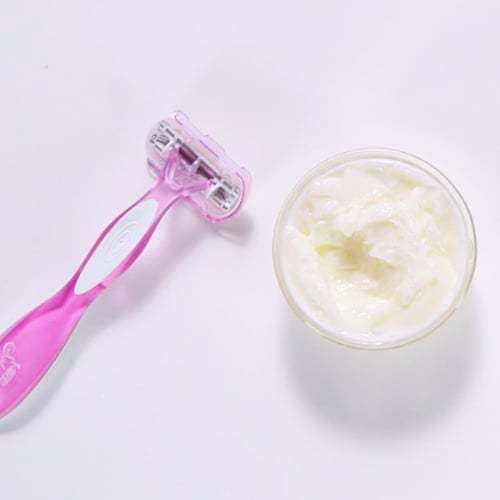 Let's face it: shaving cream costs less than a bottle of water at Coachella. And most people would say they don't even buy shaving cream; they use soap, or even conditioner, to get their legs silky soft. But soap can dry out your legs, and who wants to use their precious conditioner on their legs? (As a blonde, I spend good money on a conditioner that will help preserve my color.)
A DIY [6] shaving cream is the winning solution. Admittedly, we made another version a few years ago [7], but it kind of defeats the purpose of a DIY when you're using up four other beauty products to create it. This version leaves your legs soft, smells good, and is a true sulfate-free, chemical-free alternative to your average shaving cream.
Make Your Own Matte Nail Polish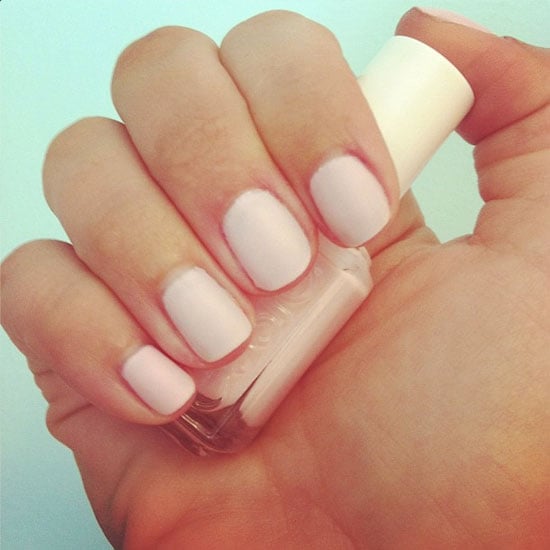 Matte nail polish is Fall's biggest nail trend, so chances are, you'll want to get your hands on a matte polish — or at least a top coat. If you don't have one on standby, there's an easy way to make your own at home. That's right: go to the kitchen, grab the cornstarch, and get ready to DIY [8].
On Kirbie: Ann Taylor Loft top.
DIY Eczema Cream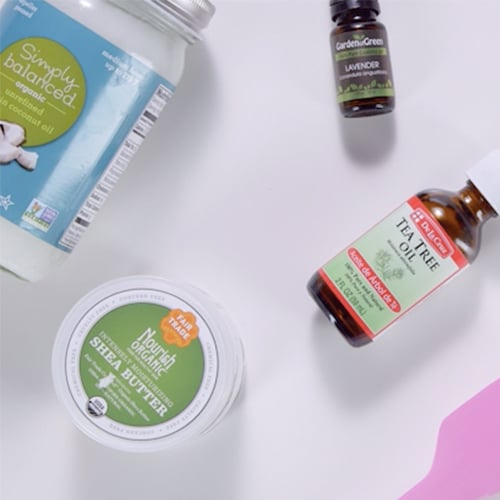 Have eczema? Listen up. We know it's trigged by a variety of things: products, the weather, and even stress. (The root of all problems, really.) If you constantly deal with flare-ups and want a natural remedy you can whip up in the kitchen, try this super simple DIY [9]. You could even forgo the shea butter, but if you can find it, it's great for healing your skin — plus it adds a whipped consistency.
Since this is coconut-oil based, it has a long shelf-life — but you can bet that you'll use it enough that you might need a new batch every other week.
Let us know your favorite remedy for eczema in the comments section!
On Kirbie: Zara dress.
4 Face Masks You Can Whip Up in the Kitchen (in Under 5 Minutes!)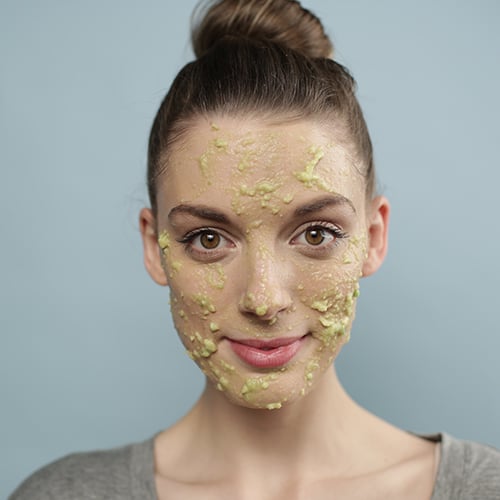 If you like to cook and love the spa, this one's for you. Face masks don't have to be painful or expensive! You can whip them up in the kitchen with good-for-you ingredients. Use coffee grounds from brewed K-Cups to exfoliate and get blood flowing to the skin. Avocado is an amazing moisturizer (in addition to a delicious pairing for tortilla chips), and manuka honey is delightfully sweet but also has antiseptic properties that clarify your skin.
Check out the four masks we suggest, and let us know your favorite DIY [10] skin remedy in the comments below.
Smell Gorgeous on the Go — Make Your Own Solid Perfume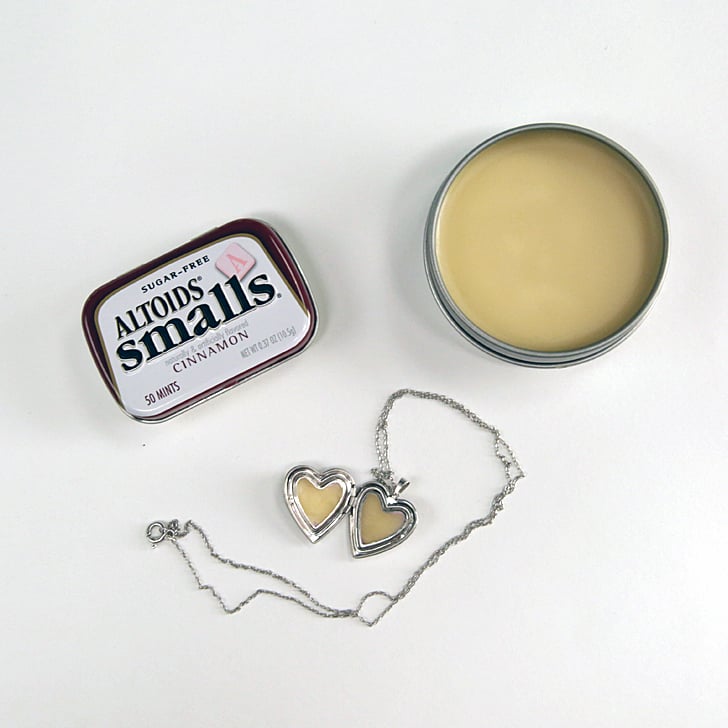 Solid perfume is great for the gal who doesn't want an overbearing scent and is constantly on the go. Have some fun with this DIY [11] by concocting your own signature scent and packaging it any way you like!
On Kirbie: Cameo top
3 DIY Kitchen Beauty Recipes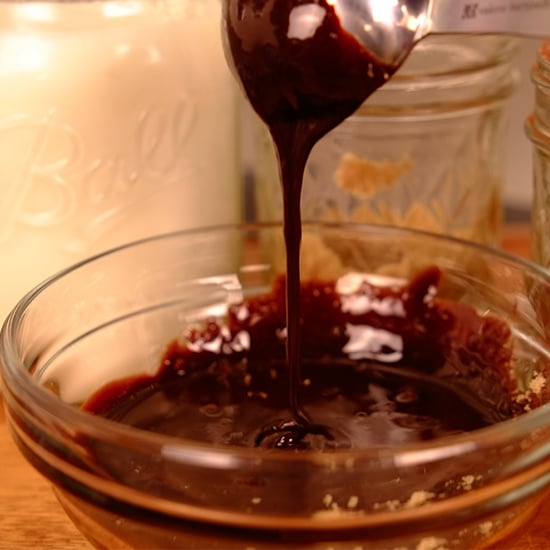 Your kitchen is filled to the brim with easy beauty recipes. From homemade face creams, hair masks, and makeup remover, the options are endless. We threw ourselves a DIY [12] kitchen party of sorts, where we cooked up three beauty how-tos: a chocolate facial mask, a hair clarifier, and a two-ingredient waterproof mascara remover. See? Pampering yourself really doesn't require leaving your home.
On Kirbie: Bella Dahl top.
Dry Shampoo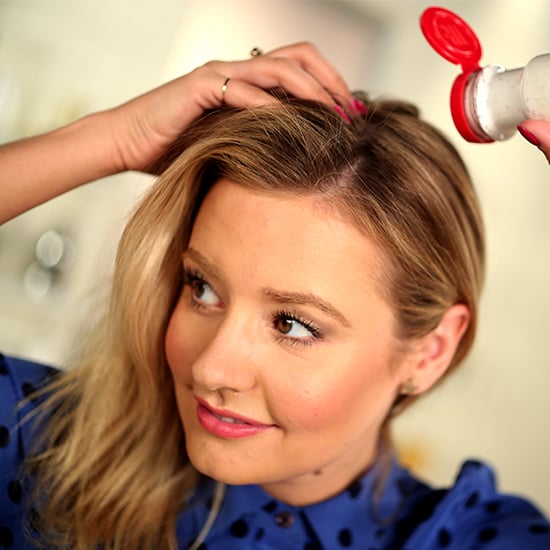 Need to skip a few washes? Dry shampoo is the ticket! And making it at home is fairly simple. Follow today's easy DIY [13] for hair that looks fresh and clean (even when it's not).
On Kirbie: Joe Fresh top
Make Your Own Lip Plumper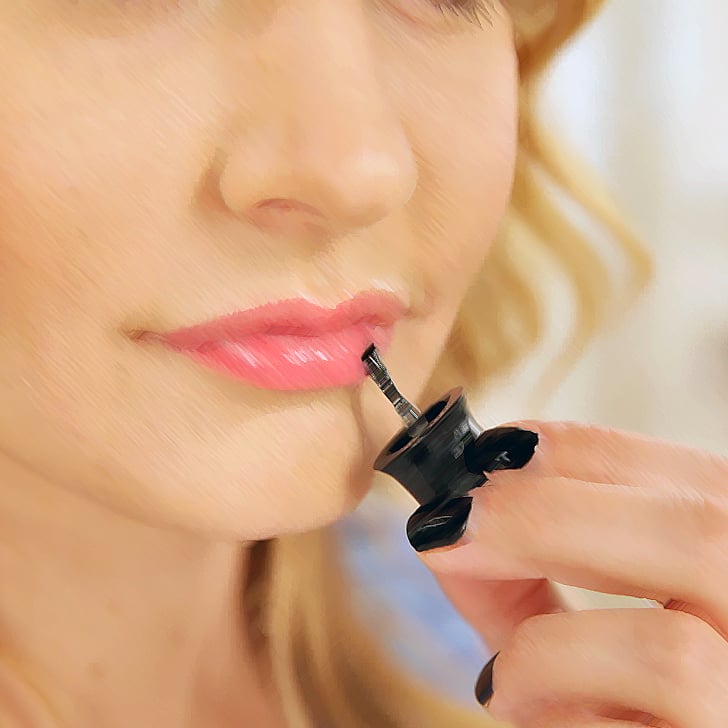 Many lip plumpers create a burning sensation when you apply them, due to the cayenne pepper they're made with. But you don't have to "feel the burn" to get plump, gorgeous lips! This DIY [14] recipe combines clove bud essential oil and peppermint oil — a combination that includes a little bit of spice with a little bit of a cooling effect — so your lips feel a slight tingle, but nothing over the top.
On Kirbie: Shoshanna dress, ShopLately necklace
Make Your Own Nail Decals With Wax Paper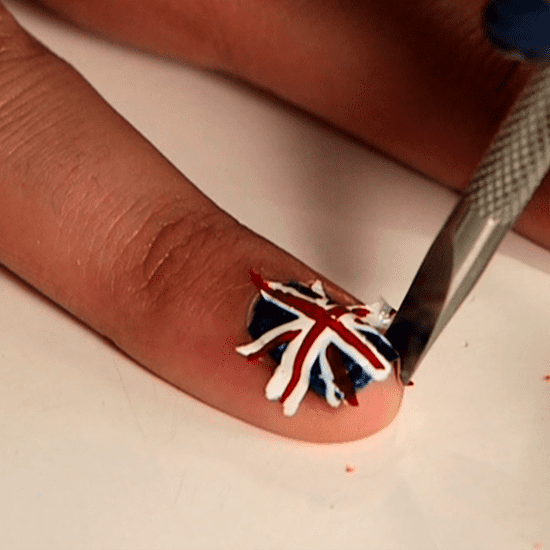 Nail decals make it easy to get an elaborate, striking nail look. And now you can make them at home with this do-it-yourself technique. So grab some wax paper and your imagination. It's time to get crafty.
On Kirbie: headband courtesy of ban.do [15].
DIY Makeup Brush Cleanser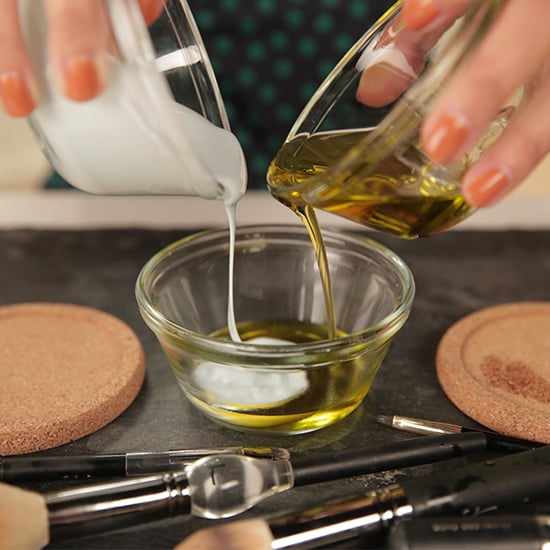 Are you giving your makeup brushes enough love? Read: do you clean them once a week? Well, you should be. Not only does giving them a regular wash keep them intact, but it also helps to prevent breakouts. But if you don't want to run out and buy a fancy cleanser, then all you have to do is look in your kitchen or bathroom for the solution. Your bar of soap, olive oil, and dishwashing detergent will help to sanitize your brushes in less than two minutes. Watch now to find out all of your at-home cleaning options and learn a way to make your own cleaning liquid.
On Kirbie: Ann Taylor top.
A Runway-Inspired Hair Accessory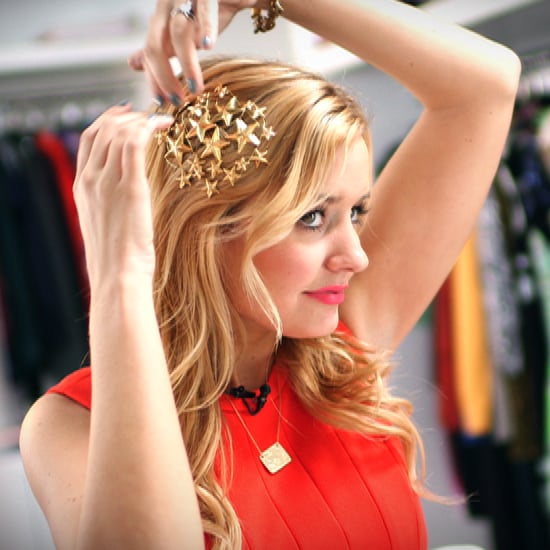 Hair accessories can often look childish, not chic. But we took a note from Rodarte's Fall 2012 runway and decided to see for ourselves if star hair accessories really are out of this world. It turns out, they are. Watch and see how to make your own.
On Kirbie Johnson: H&M dress.
2-Step Painted Makeup Brush Holder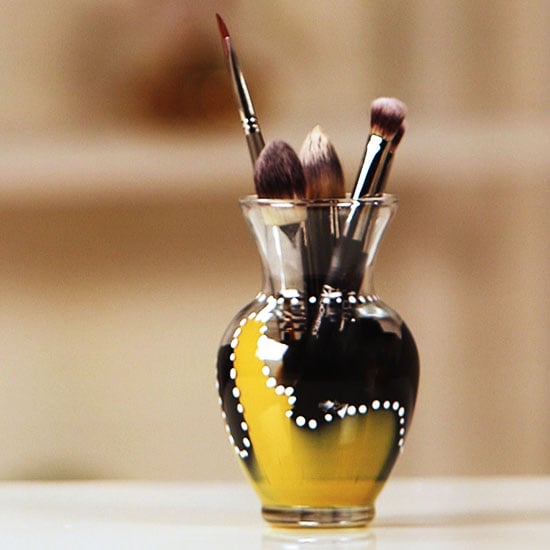 If you're looking for a creative way to store and display your makeup brushes, we have a DIY [16] project that's quick and artsy! Grab a vase and some acrylic paint, and watch how to make your own decorated brush holder.
On Kirbie: Junk Food tee
A Does-It-All Beauty Balm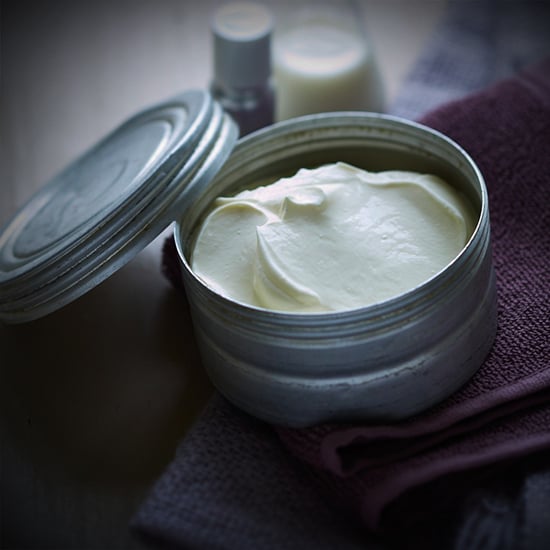 Want baby-soft skin, silky hair, and kissable lips? Then get to your kitchen. This DIY [17] beauty balm combines coconut oil with other emollient ingredients to make an addictive hydrator for your lips and skin that you won't be able to get enough of. After you make the balm, melt it with an equal amount of hot water, and you have yourself an instant leave-in conditioner — perfect for dry hair and split ends!
On Kirbie: Splendid [18] top.
A Brightening, Peel-Off Mask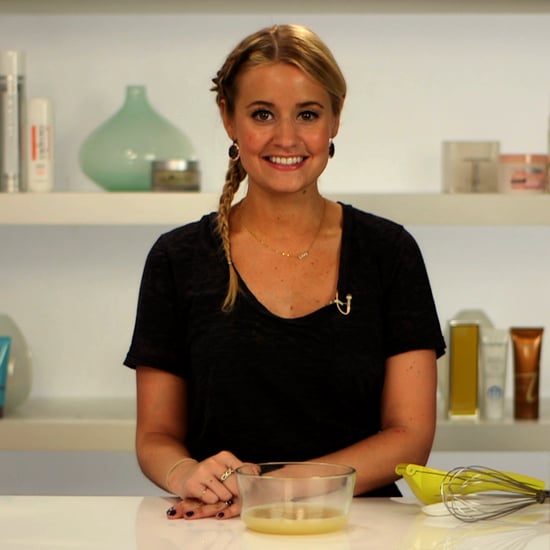 Whipping up beauty remedies in the kitchen is cost-effective, but it also provides an easy way to get the spa experience at home. This DIY [19] peel-off mask is easy to make, and it requires ingredients that you probably already have in your refrigerator or pantry. You'll want to try this recipe ASAP — and you'll have better skin for it too.
Source: Corbis Images
Homemade Physical Mineral Sunscreen
Ask anyone who cares about their skin: sunscreen is essential. But with everything out on the market, it's hard to find a sunscreen that is safe for your skin. Instead of dealing with all those chemical sunscreens we can't pronounce, we took matters into our own hands and learned how to make a healthy, all-natural sunscreen at home. And bonus: it only requires three ingredients — four, if you include your own signature scent.
Note: Please consult a physician before any homemade project if you're pregnant, deal with certain skin conditions or otherwise.
Firming Coffee Scrub For Smoother Skin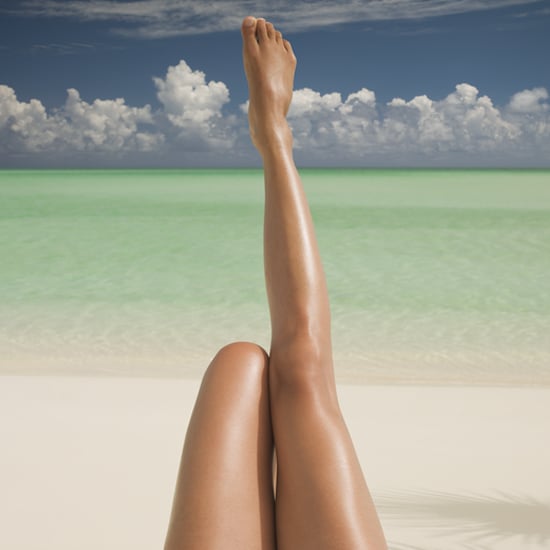 Want smoother skin? have a recipe that will leave skin soft, silky, and toned. The key ingredient is coffee grounds, which not only firm with caffeine, but help slough away rough spots. You'll love the presentation, too.
On Kirbie: Bebe top.
An Creative Way to Store Your Products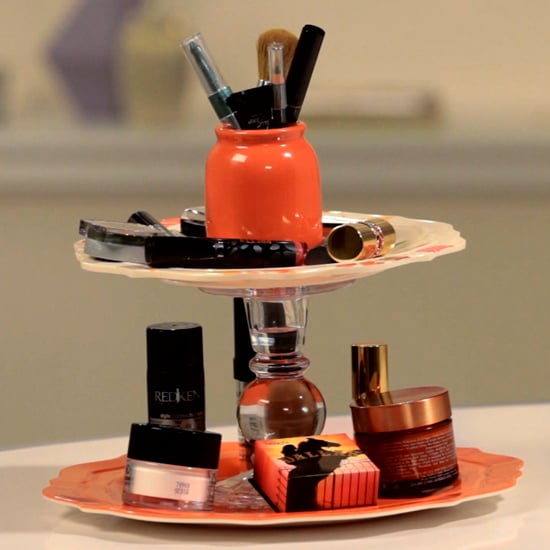 Displaying your makeup can be just as chic as how you use it. In this video, we show you how to make the easiest DIY [20] makeup stand, well, ever. It's a great lazy-day project, but stylish and convenient, too. So grab your glue gun, and get ready to channel your inner craftswoman.
On Kirbie: Greylin top.
Turn Your Soap From Ordinary to Luxurious in One Step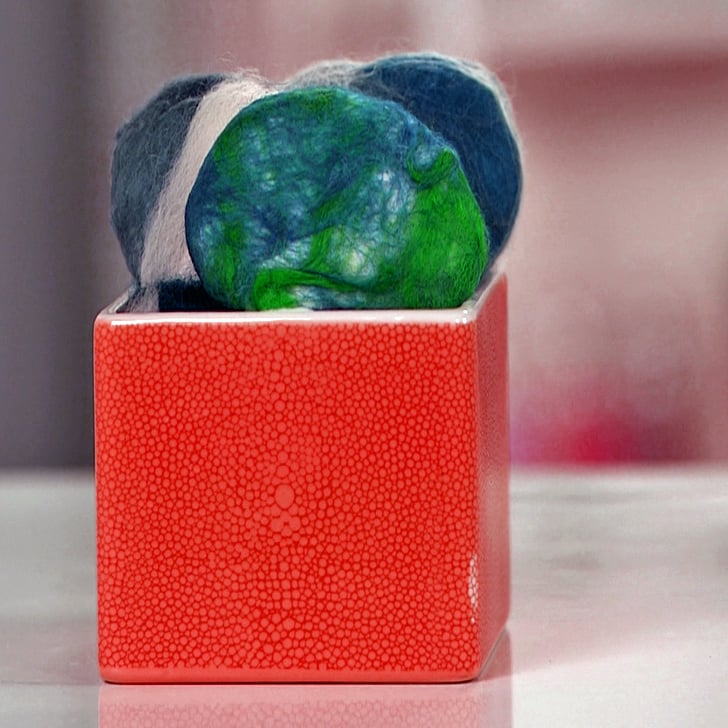 Felted soap is such an easy DIY [21] that there's no reason why you wouldn't want to make it! It's a loofah and bar of soap, all in one convenient package, so you — or anyone you make it for — can have a luxurious spa experience at home. On Kirbie: Tory Burch blouse
3 Ingredient Collagen-Boosting Eye Cream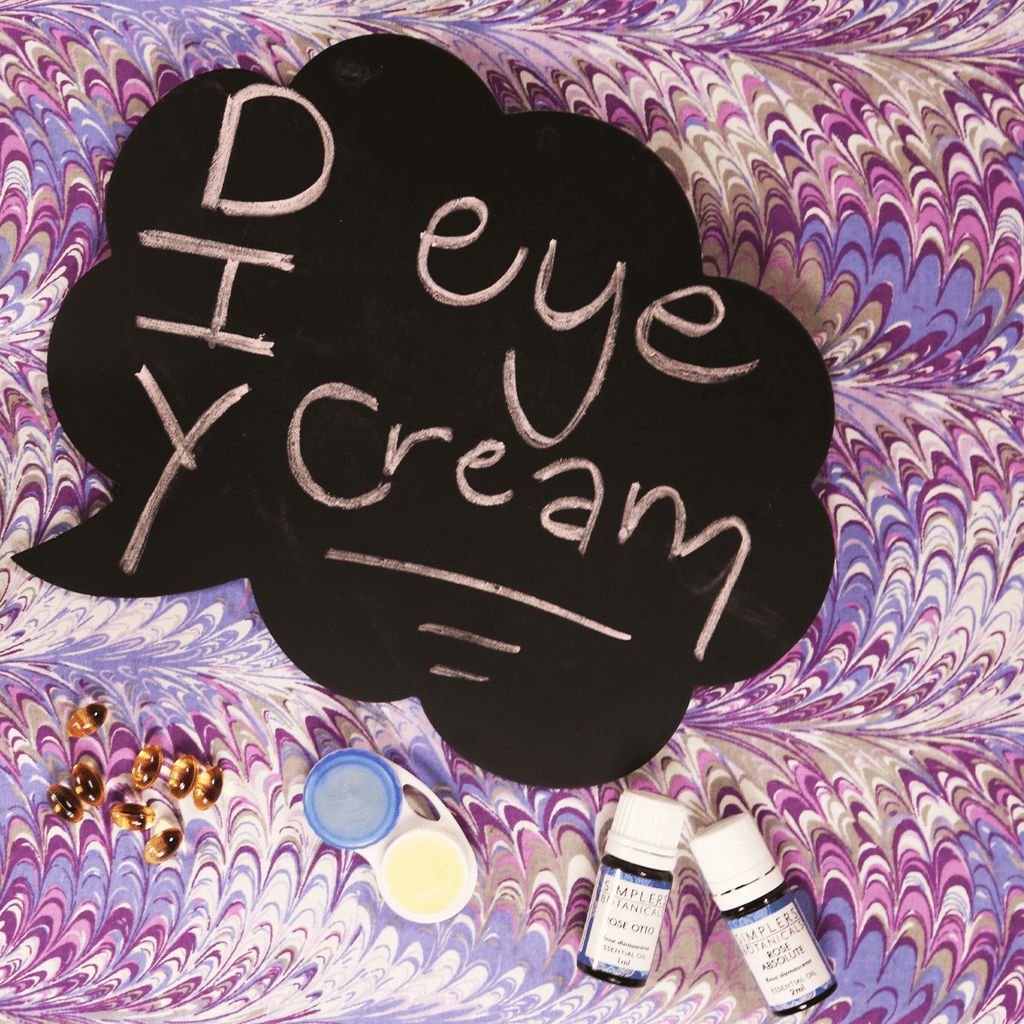 Eye cream is necessary — end of story. Don't try to fight it! But plenty of those on the market include extra "filler" ingredients that are totally unnecessary. For a natural moisturizer that targets that delicate under-eye area and boosts collagen production, you'll only need a mason jar and three ingredients.
Natural Face Exfoliator For Dry, Sensitive Skin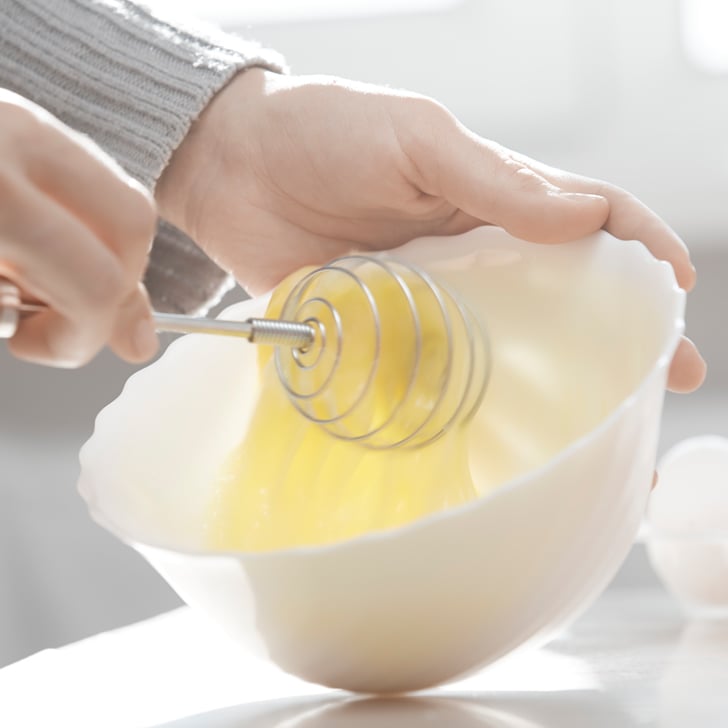 Double-duty products are the best, aren't they? Especially in the Winter, when you need to exfoliate just as much as you need to moisturize. For those of us with sensitive skin, or who prefer a more natural option when it comes to our beauty regimen, POPSUGAR Beauty reporter Kirbie Johnson walks you through an easy recipe for a whipped coconut scrub. We all know the beauty benefits of coconut oil, but the real star of this scrub is jojoba oil, which doesn't only balance your skin's oil production, but also acts as a skin barrier against harsh Winter elements like wind and dry climates.
This scrub will slough off all those dead skin cells, but will leave your skin feeling silky soft and protected from the dry weather outside. Plus, use it on your body, too, for some extra TLC.
.

Source: Corbis Images [22]
Upgrade Your Makeup Storage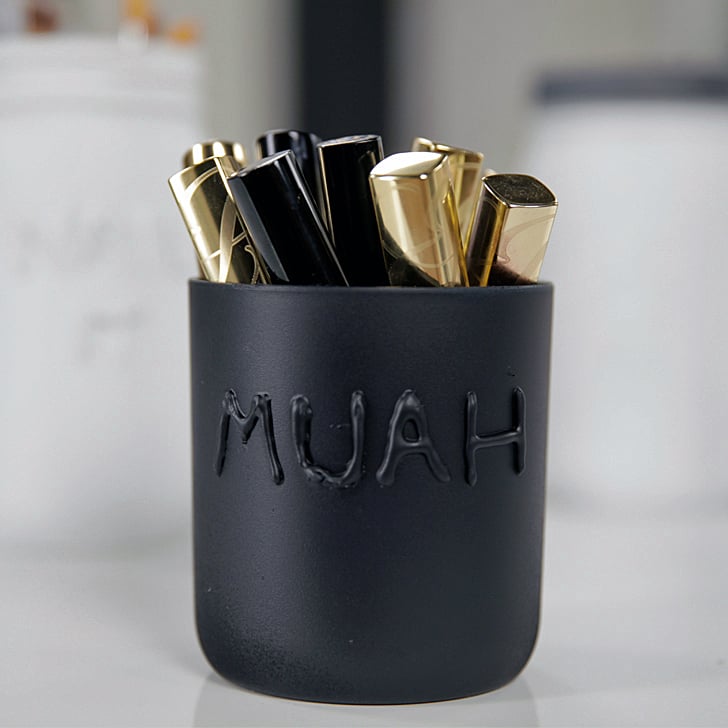 Mason jars have plenty of uses, and they make great displays for things like your nail polish, lip gloss collection, makeup brushes, and a ton more. One nifty DIY [23] takes your regular mason jar and turns it into a chic and useful storage display, using only hot glue and spray paint.
On Kirbie: Forever 21 dress
Macaron Soap So Cute, You'll Want to Eat It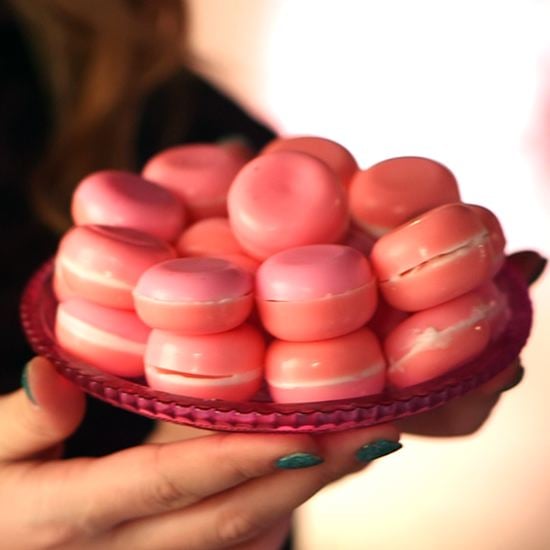 Macaron soap? Yes, not only are macarons decadent French pastries, but now they can be luxurious hand soaps, too. Watch and learn how to create your own mini-sized, decadent macaron soaps. They smell amazing and make great party favors, too. Learn from us, though, and don't set these near the kitchen . . . They may get taste-tested by mistake.
Cure Your Hangover-Ravaged Skin With a Beer Facial!
Ah, the hangover. An experience plenty of us have encountered, and most of us would like to forget. In addition to that pounding headache, your skin is probably freaking out as well — overindulging in alcohol can suck the moisture from your skin, cause breakouts, and break down collagen. (No wonder some of our favorite fresh-faced celebrities abstain from the bottle.)
On a quest to remedy this situation and save my skin — lest I ever experience a hangover for the first time (wink) — I found this DIY [24] facial does the trick. Did I mention it includes beer? India Pale Ales are full of hops, which are great for rejuvenating wild-night-out skin.
On Kirbie: LOFT top.
Just One Step to Lighten Dark Spots and Acne Scars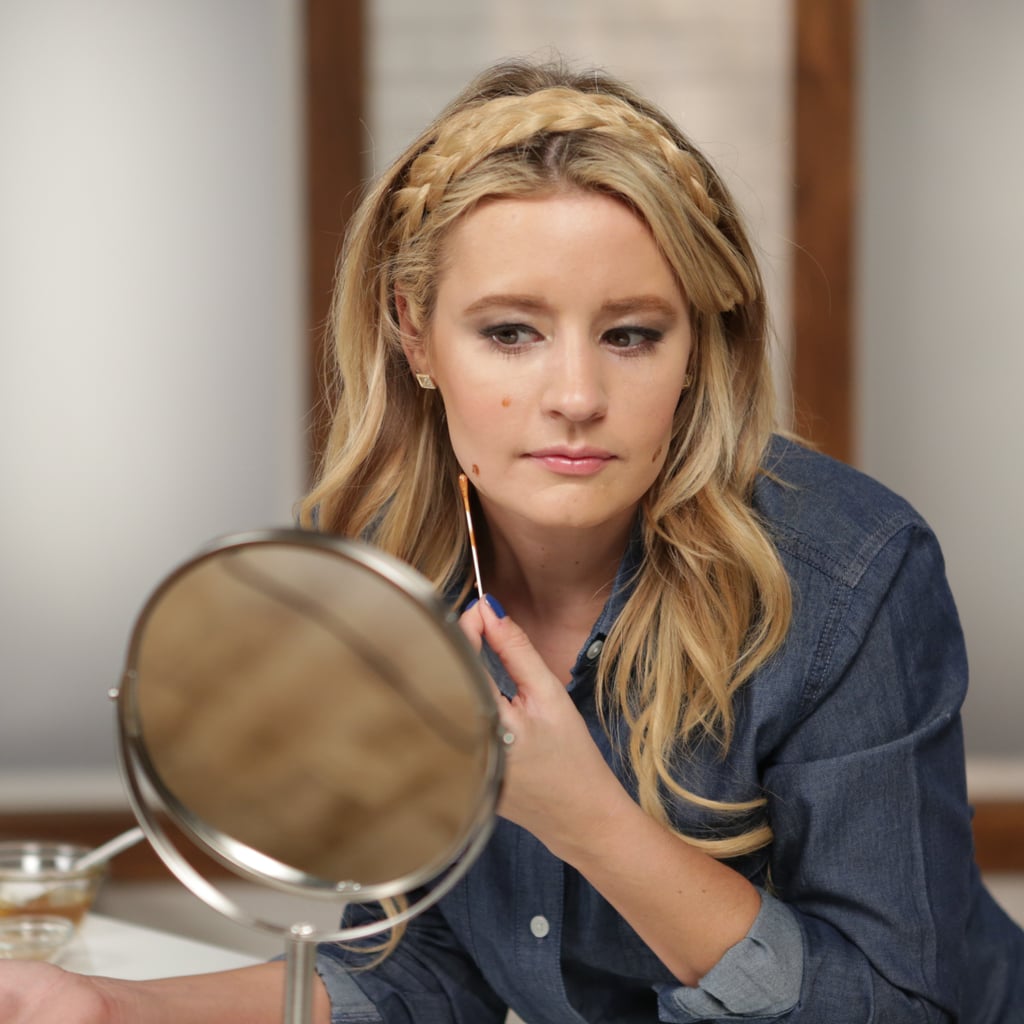 Getting over a breakout can be a huge relief, but not so much when you realize there are leftover marks and dark spots taking over your complexion. Whether you're dealing with sun spots, acne scars, or dark marks of any kind, head to your kitchen! An easy, one-step DIY [25] will lighten up your spots over time.
Whip Up This Instant Blackhead Remover in the Kitchen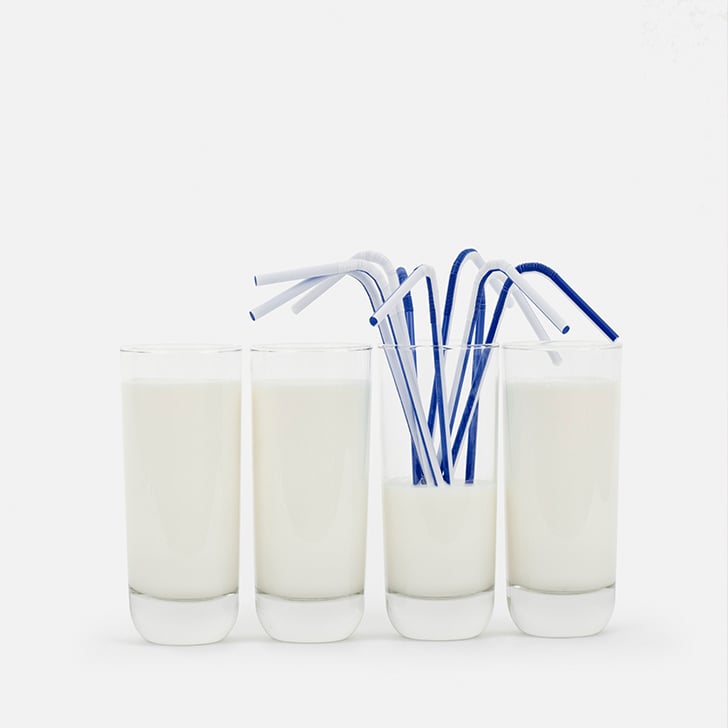 Pore strips are popping up everywhere — Chrissy Teigen loves them, as does Karlie Kloss. And because they're inexpensive, you can purchase a pack at the drugstore and not suffer from buyer's remorse.
However, some pore strips contain parabens and other ingredients you may not want on your face. That's why this DIY [26] is a great alternative! It contains dairy, a great source of lactic acid, which helps to mildly exfoliate your skin.
Disclaimer, though: if you're vegan, you might not want to partake in this one.
On Kirbie: Reverse dress
DIY a No-Mess Body Scrub With Just 3 Ingredients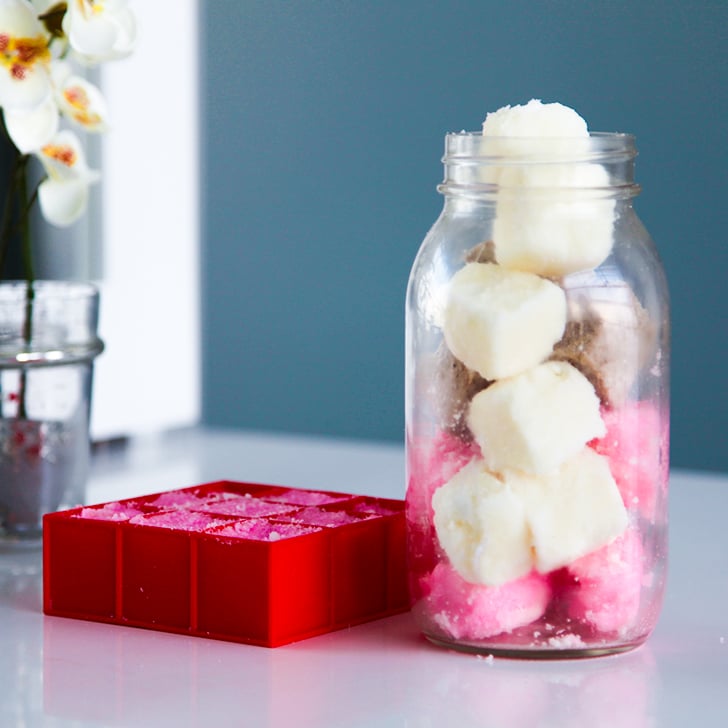 Summer isn't technically over, but after Labor Day, we start getting into the Fall spirit. After spending weeks outside (or, in my case, airbrush tanning), your body may need a detox — which is why DIY [27] body scrubs are so popular! They're a cinch to make, but the downside is that they can make a major mess in your shower. (Coffee beans are great for firming and toning, but they take over your tub!) If you'd like to clean your body and keep your shower clean, you'll be psyched to make these exfoliating sugar soap cubes.
You only need three ingredients to make them (four if you want to add in some fragrance), and they'll be ready in 10 to 20 minutes!
On Kirbie: Tommy Hilfiger dress; on Allison: Equipment blouse
No Cleanse Needed! This Detoxifying Scrub Makes Your Skin Look Airbrushed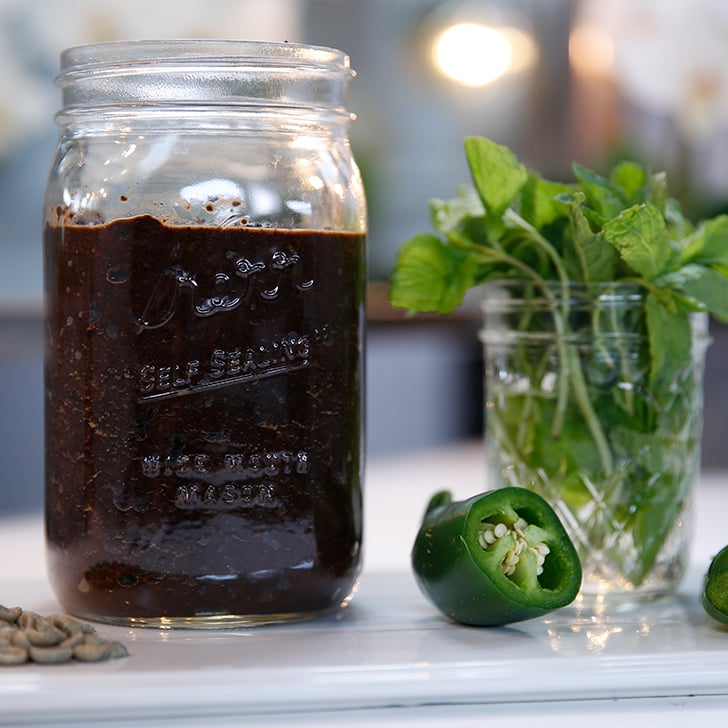 Detoxing is big these days. But I'd rather go two months without a pedicure than do a juice cleanse. (Who's with me?)
This DIY [28] I created is inspired by NYC's Paul Labrecque Spa's signature jalapeño and coffee scrub. As Lauren mentioned before [29], green coffee beans help firm and tone, jalapeño is the earth's natural detoxer, and mint adds that spa feel we all want to enjoy at home.
Green coffee beans are ideal, but recycle your used Keurig pods or coffee grounds for an easy substitute.
This is meant to work like a body wrap, so apply the scrub, let it soak in by wrapping yourself up like a burrito, and then rinse. Avoid any creams or lotions until the next day so you can get the most out of the scrub!