If you're going to drop hundreds of dollars on your complexion, start in the technology aisle (or with Crème de la Mer). We know that the skin care device market can be confusing. Everything lights up, buzzes, vibrates, zaps . . . plus, there are so many cool color options! But we've organized it all into one helpful shopping guide, so that you get the right tech for your skin type and concerns.
The luxe devices on this list are worth every penny because they use the latest innovations to blur fine lines, ward off breakouts, and more. And if you're looking for a cheaper, gentler option, we have that, too! Below, you'll discover chic washcloths and low-tech sponges (hey, why reinvent the wheel if it works?). For a beauty lover, this info is more exciting than the leaked details on the indestructible iPhone 6 [1]!
For Normal Skin . . .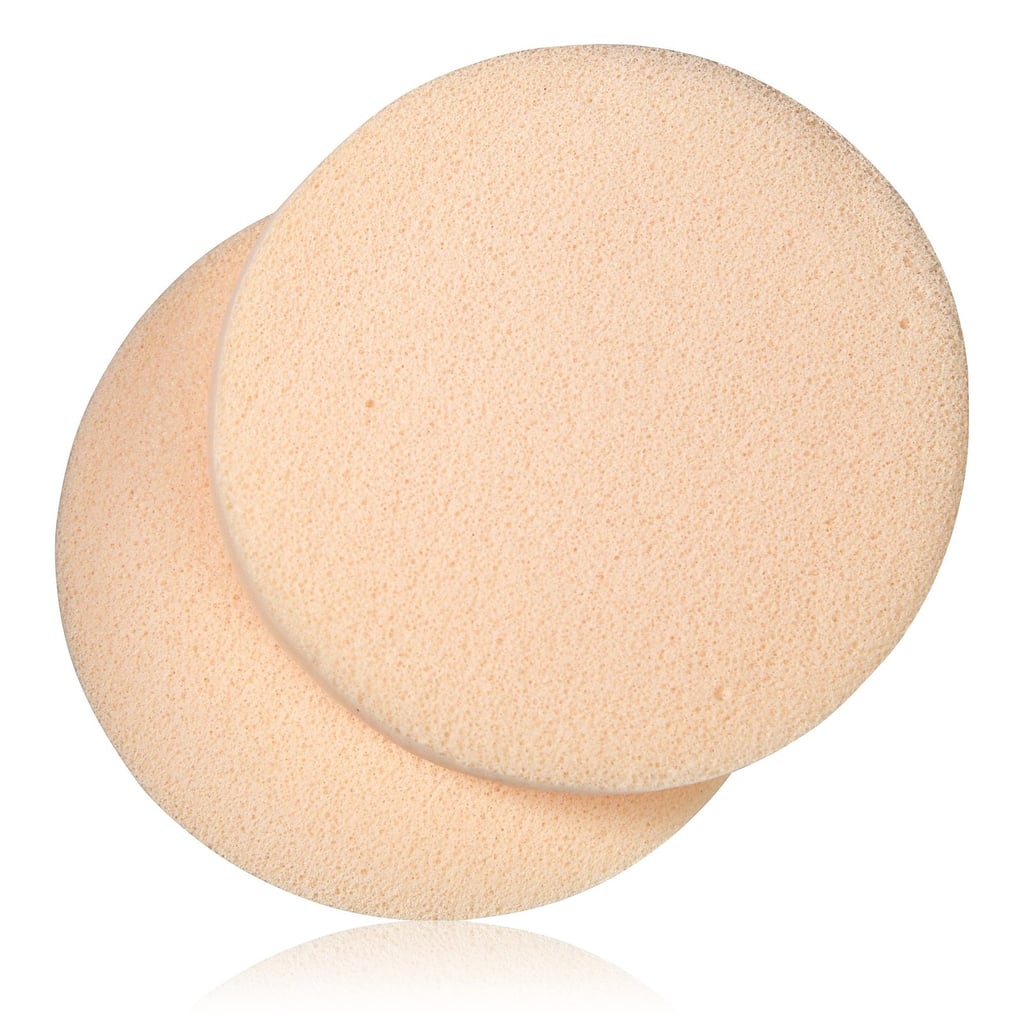 If you don't want to use your hands, try the Natura Bisse Cleansing Sponge [2] ($20) for a more lush experience. These aren't like your average kitchen sink cleaners. These particular pads are antibacterial, fast-drying, and soft on the skin.
For Sensitive Skin . . .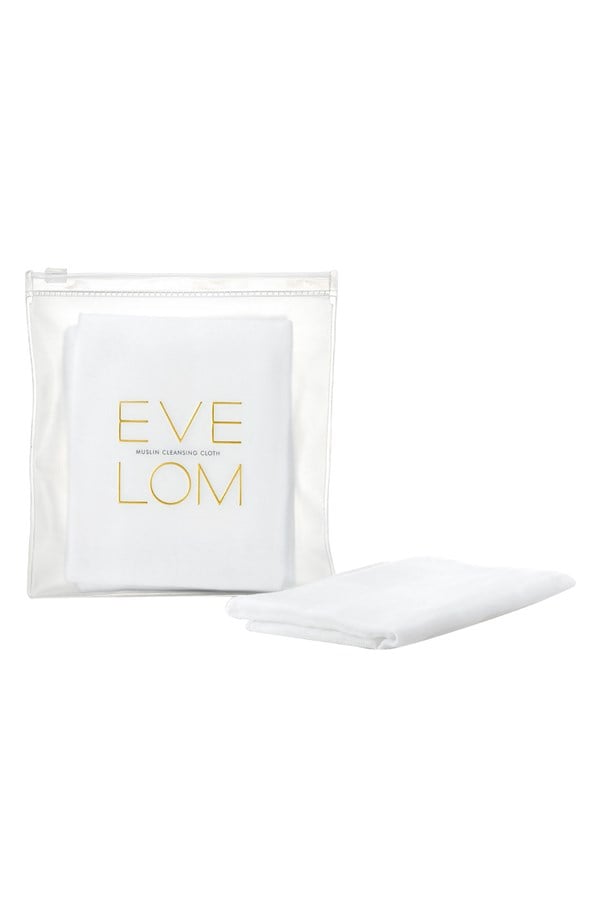 We know what you're thinking: a washcloth, really? But sometimes old school is still the best route. For instance, these Eve Lom Muslin Cloths [3] ($22) work best if you're using a cleansing balm [4] or bar soap in your face-washing routine because it lightly exfoliates while you apply.
For Oily Skin . . .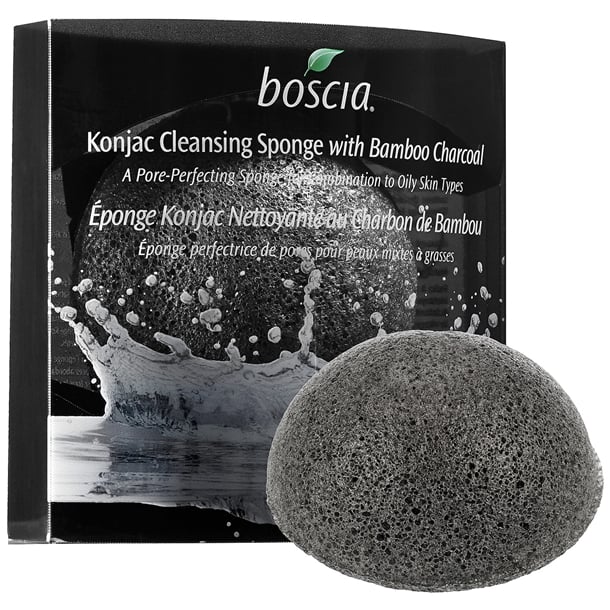 The Boscia Konjac Sponge [5] ($18) combines the power of charcoal and konjac to naturally remove dirt and sebum from the skin. It's best for oily and combination skin types as it also lightly exfoliates, removing dirt and unclogging pores. Bonus: you only have to replace it once every three months.
For Everyday Makeup Wearers . . .
The Clarisonic Mia [6] ($99) is one of the most popular skin care devices on the market for a reason. The deep cleansing brush is perfect for women who like to wear heavy-coverage makeup. The vibrations help remove product from the skin, keeping breakouts at bay.
For Men . . .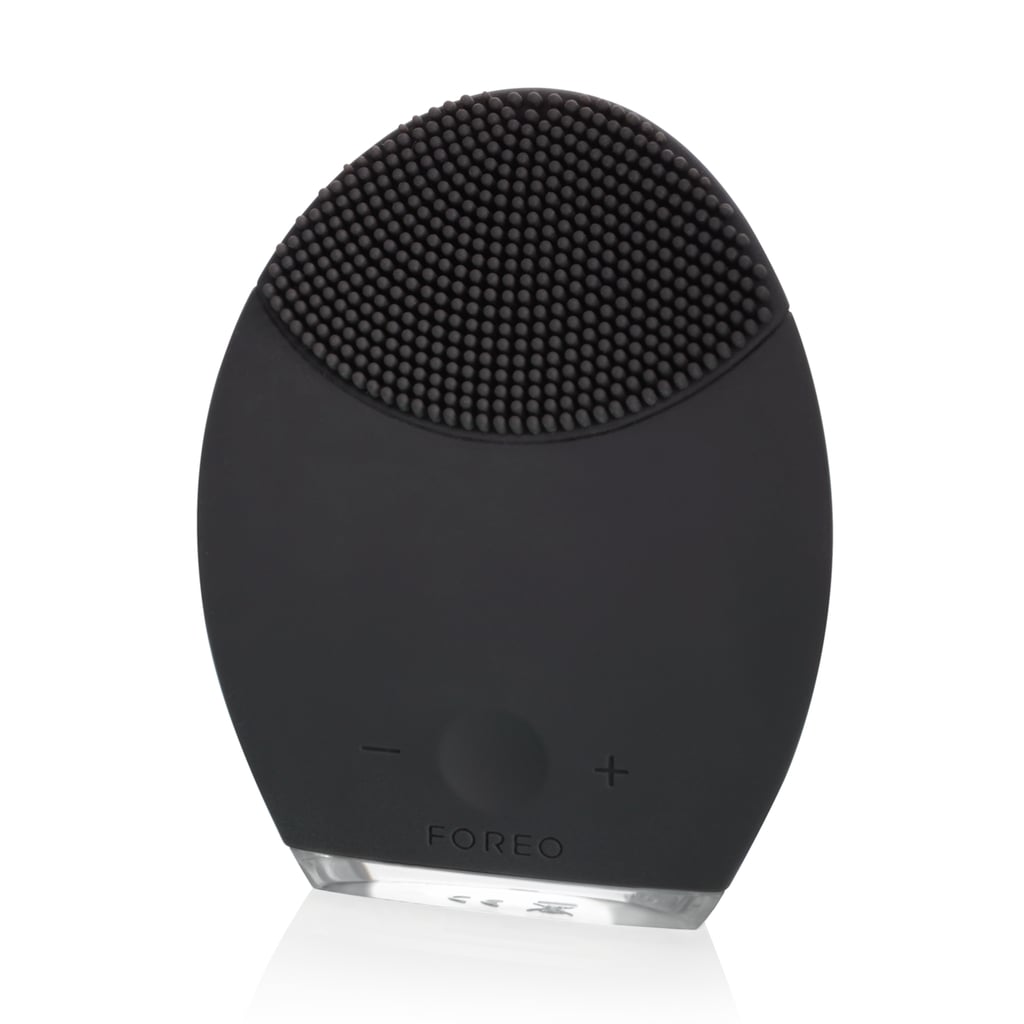 Men have thicker skin that tends to be extra oily. In conjunction with a cleanser, the Foreo Luna for Men [7] ($199) can penetrate through the most coarse facial hair and help ward off ingrown hairs. But the selling point: the silicone surface requires very little maintenance (read: it's dude-friendly).
For Adult Acne Scars . . .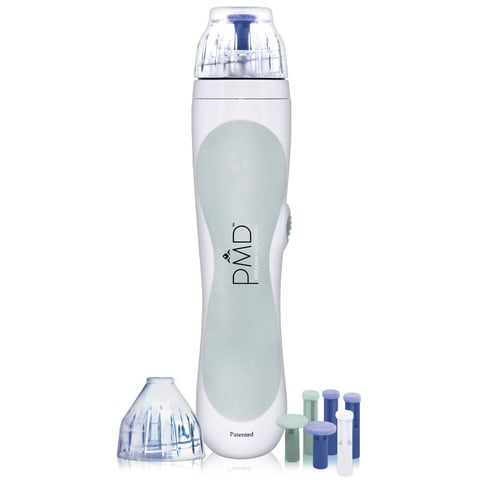 You'll get a deep exfoliation treatment with the PMD Personal Microdermabrasion Device [8] ($159). It's the same vacuum-sucking feeling you get during a pro microdermabrasion session with similar skin-smoothing effects. Acne scars and discoloration can be minimized by doing this at-home treatment once a week.
For Antiaging Beginners . . .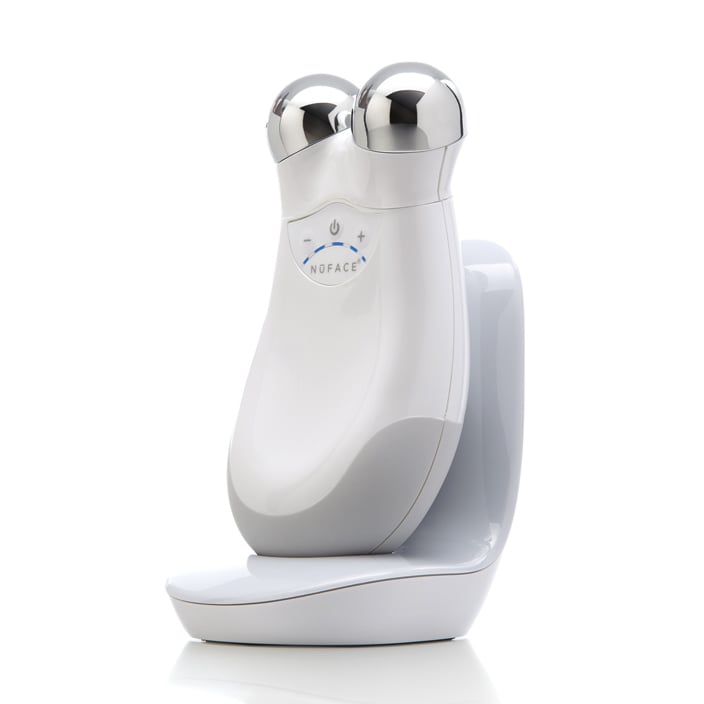 Even if you waited until the big 30 to start your antiaging skin care routine, the NuFace Trinity Toning Device [9] ($325) can offer results. The microcurrent technology helps increase the rate of cell turnover and the amount of collagen being produced. You'll look 25 again!
For Everyone . . .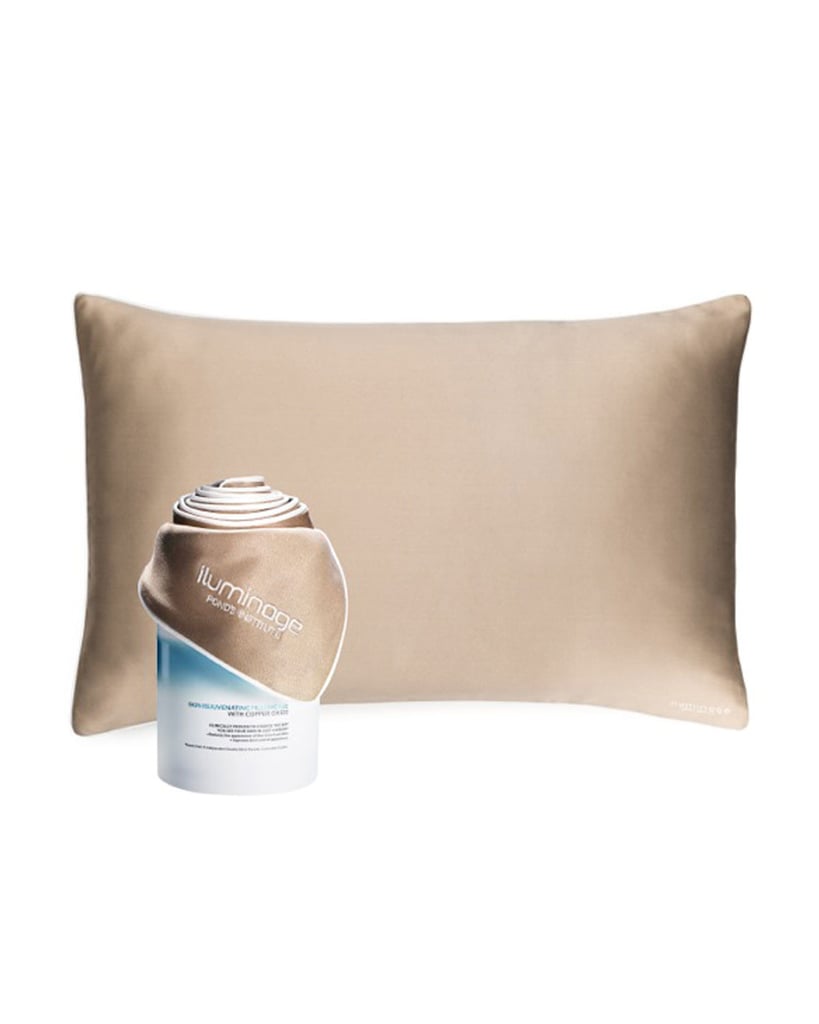 Anyone can benefit from the Iluminage Pillow Case [10] ($60). The fibers are infused with copper to help smooth out wrinkles while you sleep. And the bed is the perfect place to do your antiaging because that's when your skin recovers from a long day.
For Frequent Flyers . . .
This Talika Cream Booster [11] ($99) can easily fit in your travel beauty kit, but it packs a powerful antiaging punch. This small wand has microcurrent, ion, and light therapy elements to blast away wrinkles on the go. Plus it only turns on when it's in contact with your skin — battery saver!
For Stubborn Under-Eye and Lip Lines . . .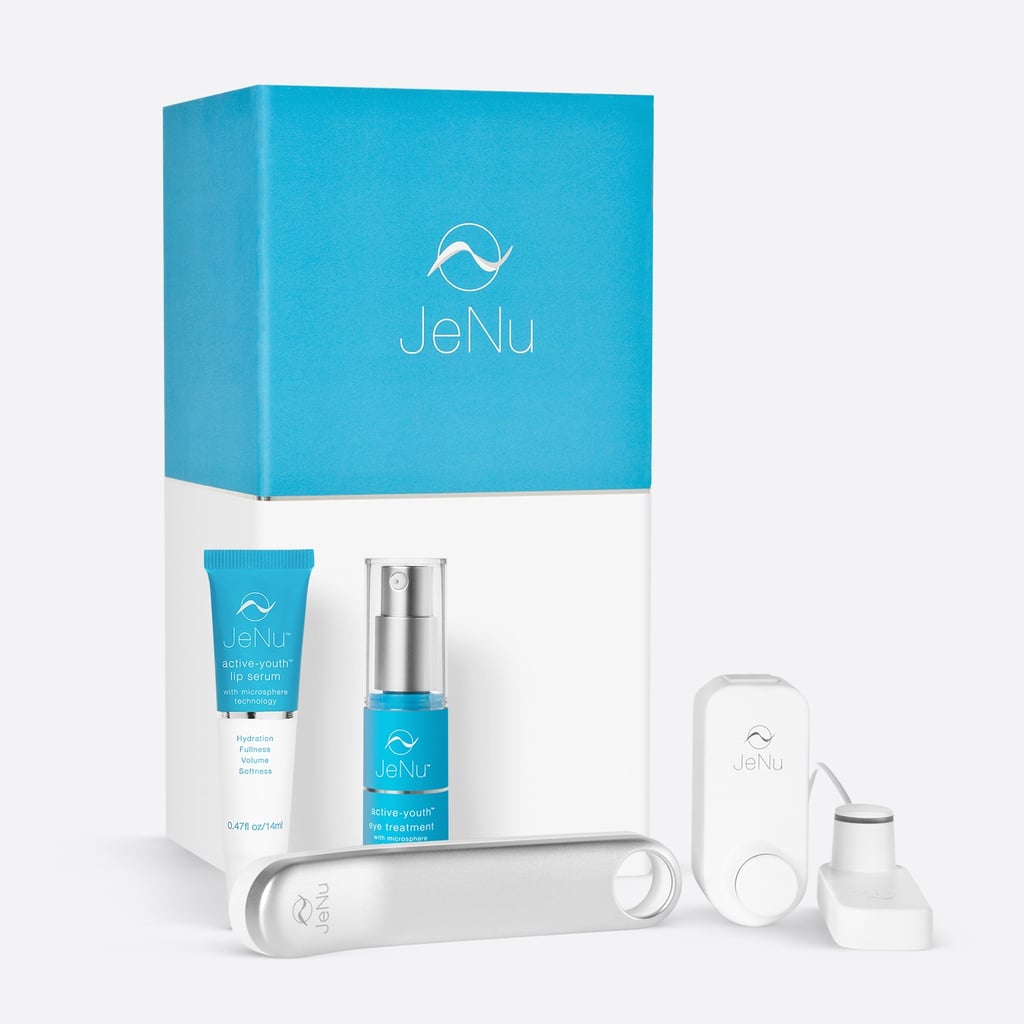 You've spent your life smiling, and now you have to pay with fine lines around your lips and eyes (so unfair!). The JeNu Skin Care System [12] ($249) emits ultrasound waves to help your antiaging products penetrate deeper into the skin. Your wrinkles may not disappear, but you'll be able to sip through a straw without worrying about laugh lines.