If there's any updo that's synonymous with the sun and sand of a beach, then it's the braid. Whether plaited across your head, fishtailed over your shoulder, or french-woven down your back, braids are the go-to for occasions when a casual style is needed. Now that the weather is warmer (finally), it's high time for these woven strands to take center stage. Scroll through to get some serious inspiration from celebrities, the runway, and our own hair tutorials.
Source: Getty [1]
The Pony-Tail Braid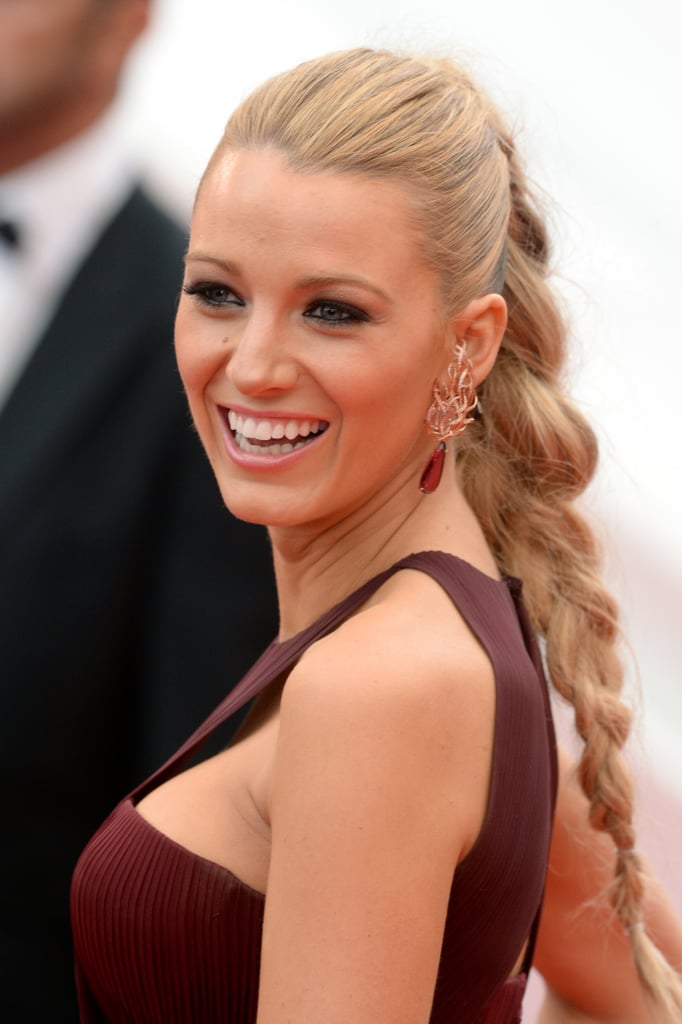 For truly balmy days, opt for plaiting your pony to avoid any frizz like Blake Lively [2].
Extratwisted Bun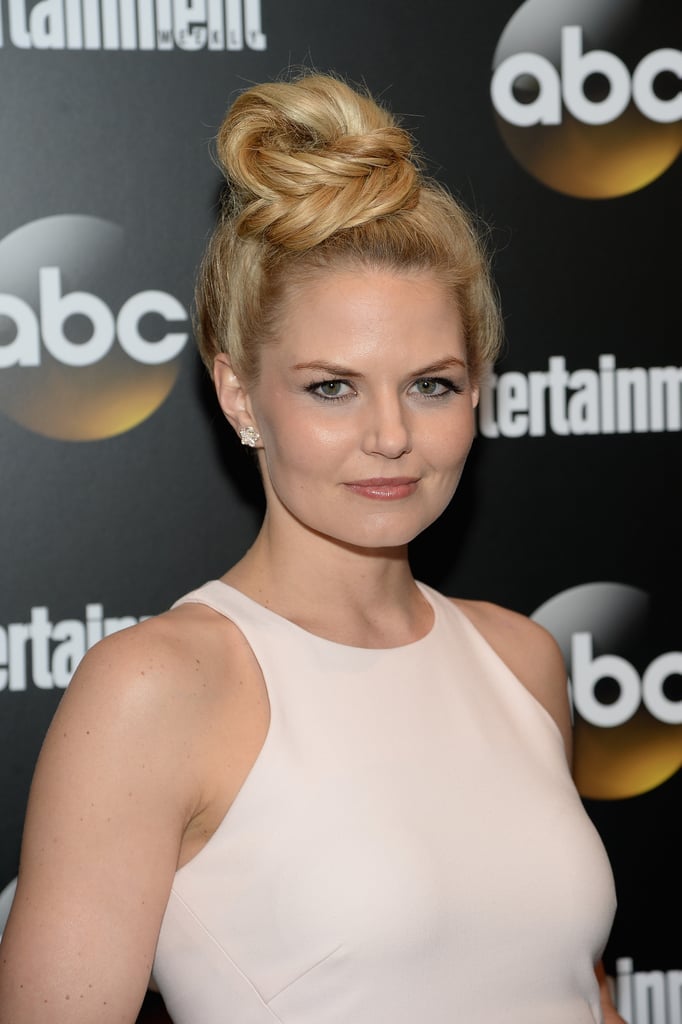 Jennifer Morrison had the right idea: braid your topknot to give it some extra pizzazz.
Loose Side Braid
Slept-on strands look chic when pulled over to one side and loosely plaited.
The Braided Undercut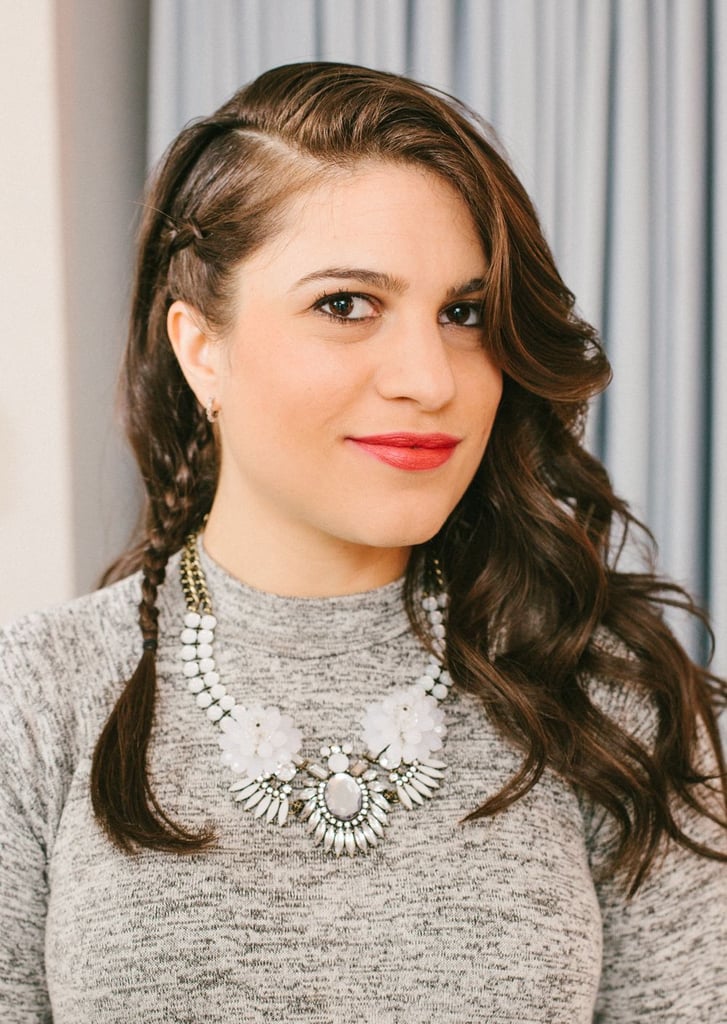 This side-braid look [3] is both edgy and functional for the warmer Spring months.
Source: Lexi Lambros [4]
Multibraided Undercut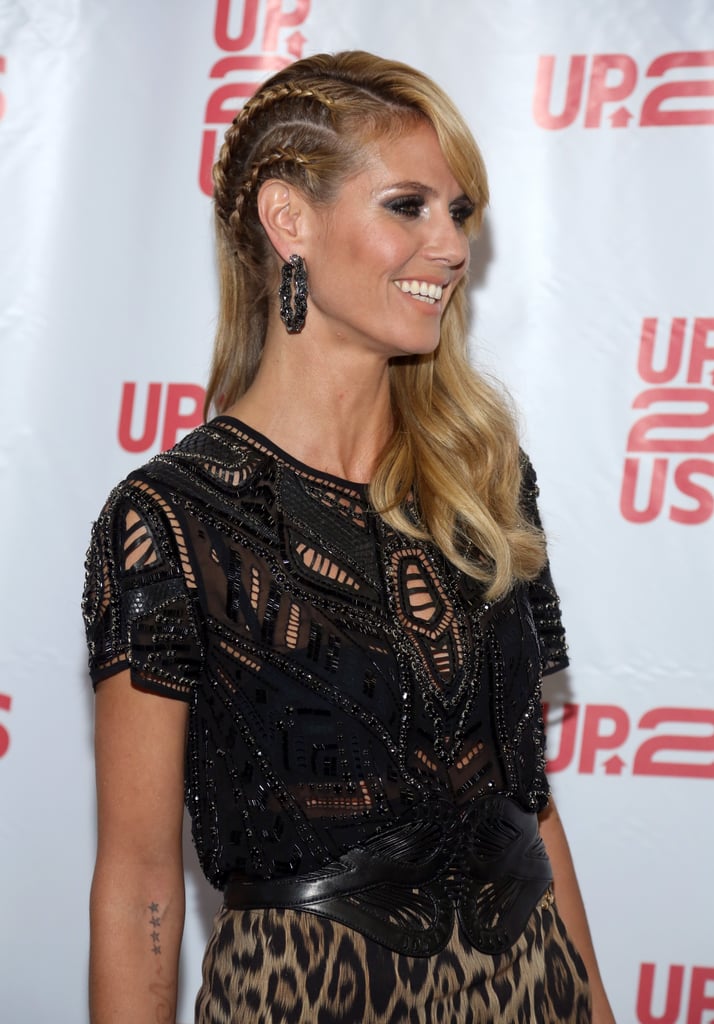 Take the braided undercut to the next level like Heidi Klum [5] by doing multiple braids on half of your head.
The Braid-Bun Combo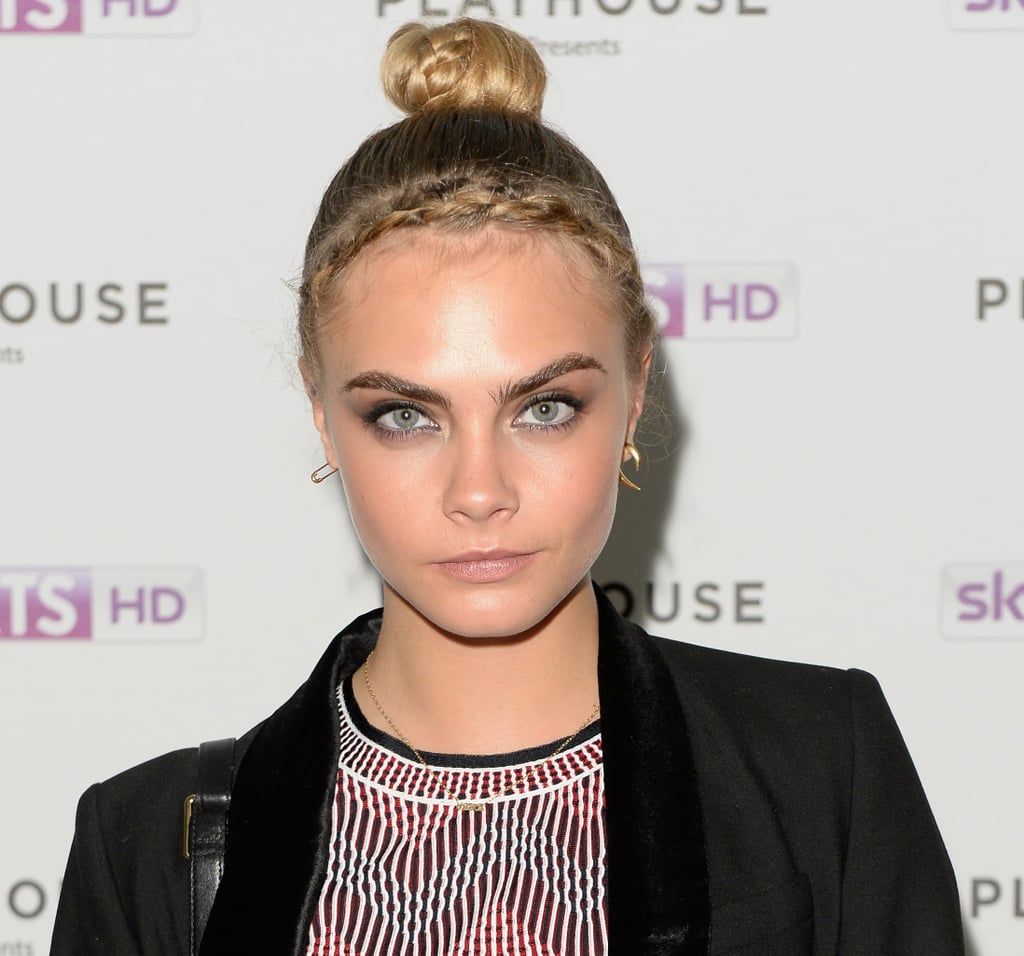 Cara Delevingne's headband braid and braided bun combination is one to try at the next music festival you attend.
French-Braid Ponytail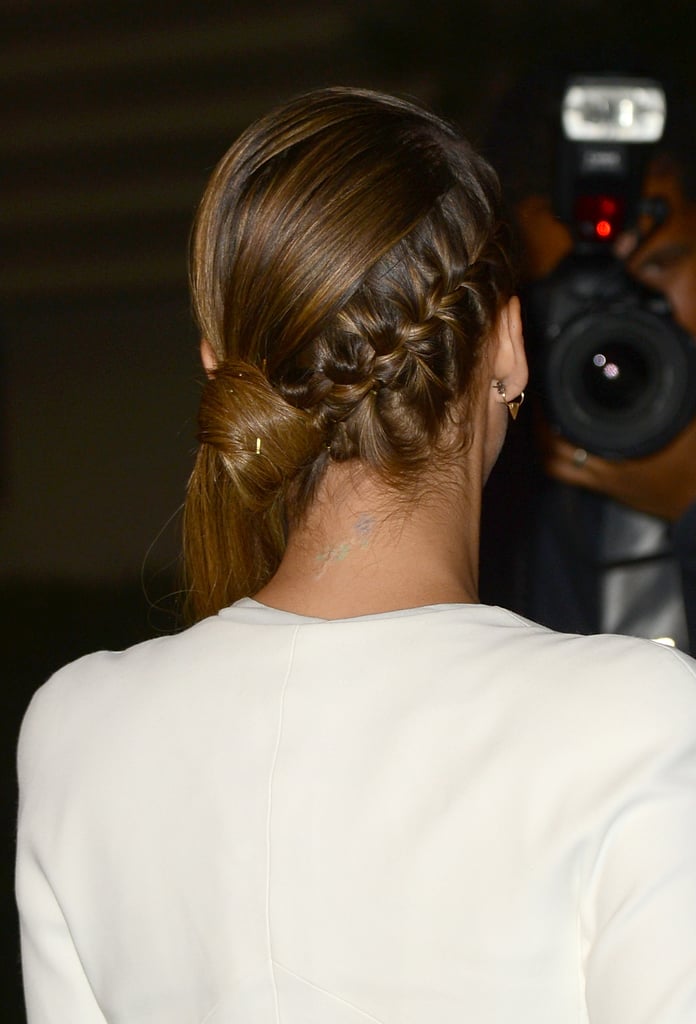 This french braid/ponytail hybrid, worn by Jessica Alba [6], is a great option for a polished take on the plait trend.
Simple Side Braid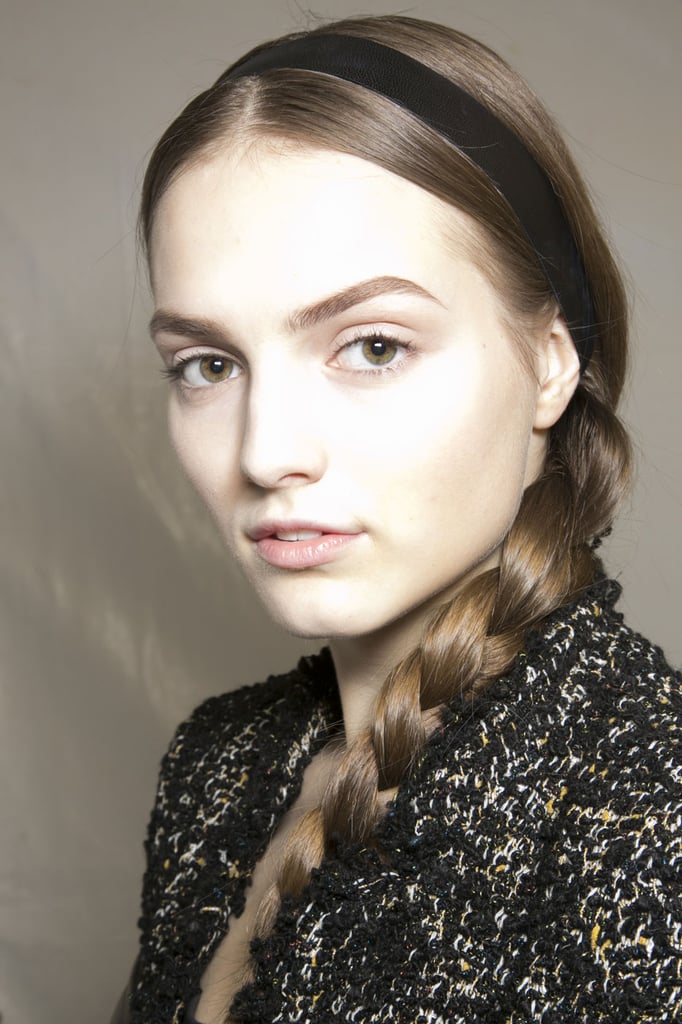 When in doubt, pair a simple side braid with a thin headband for a classic look, like Valentino showed for Fall 2013.
Fishtail Pigtails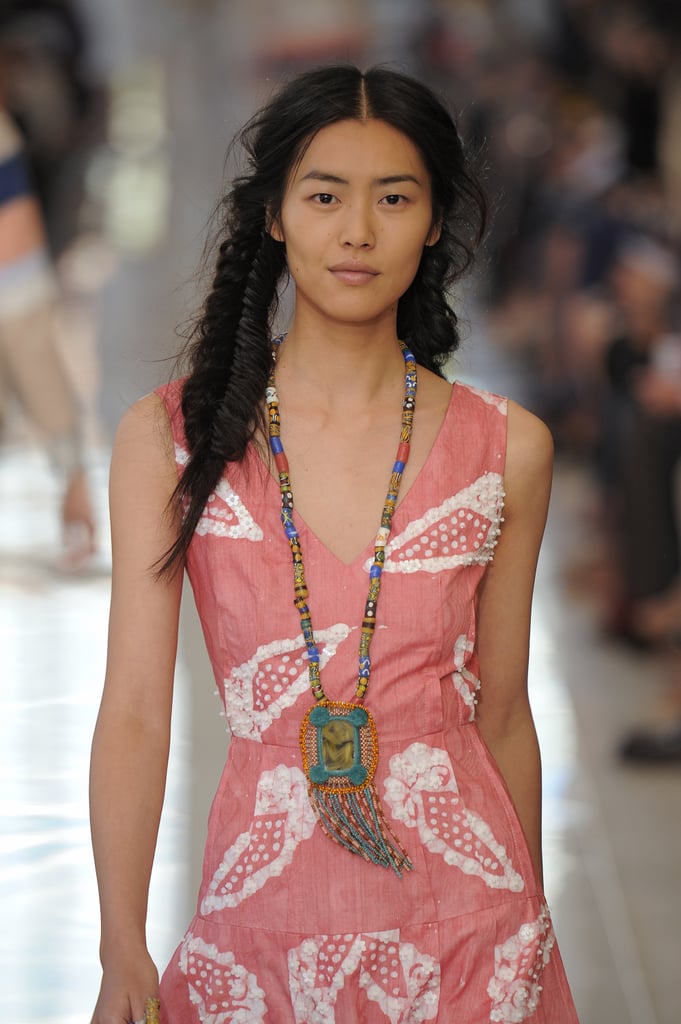 Fishtail braids don't need to fly solo. Put a spin on your pigtails by fishtailing them for a boho feel, like Tory Burch did at her Spring 2013 show.
Braided Pixie Cut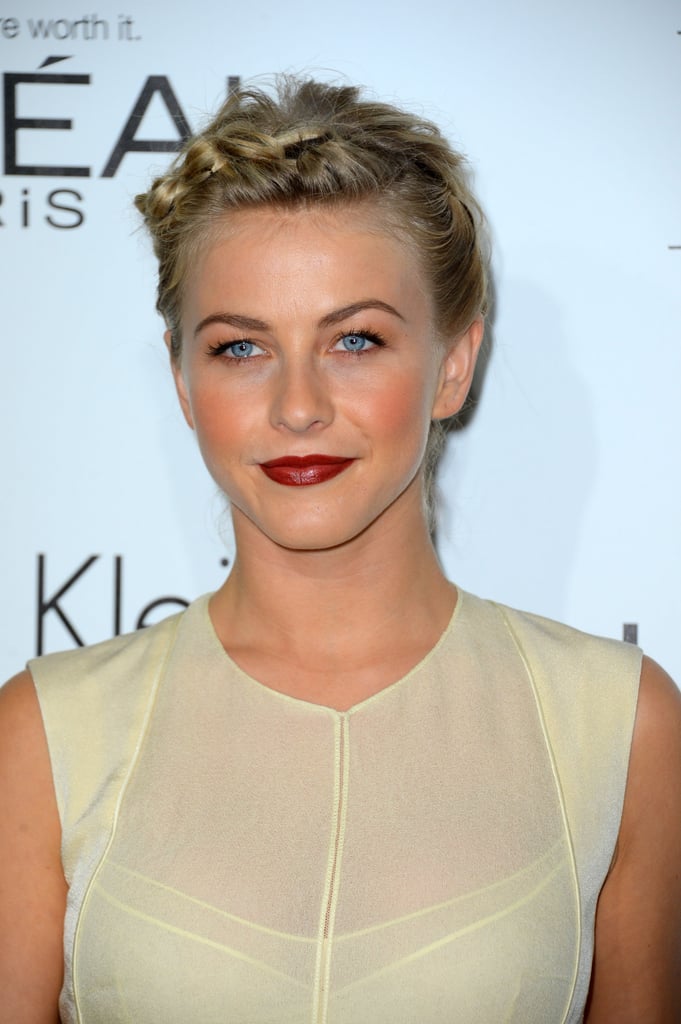 Even shorter styles can sport a great braid, as Julianne Hough proves here.
Inverted French Braid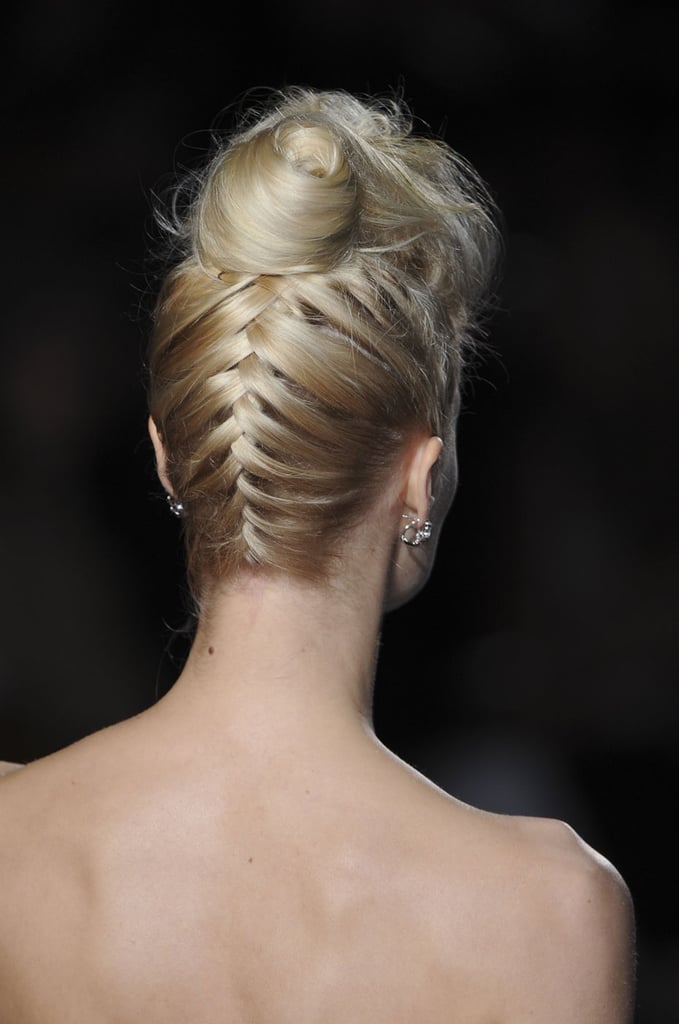 This inverted french braid, spotted at Badgley Mischka, flows up into a crown-level bun. Think of it as an adult twist on two classic styles.
Multibraided Updo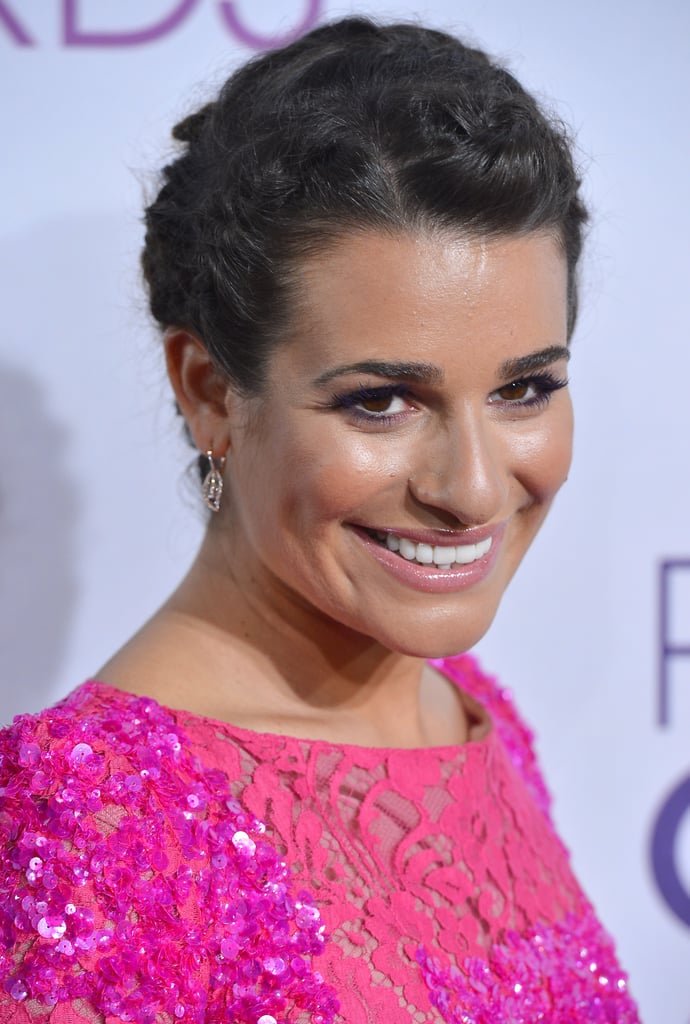 Lea Michele [7]'s multiple braids are a fun and intricate way to keep your hair off your neck in warmer temps.
Milkmaid Braid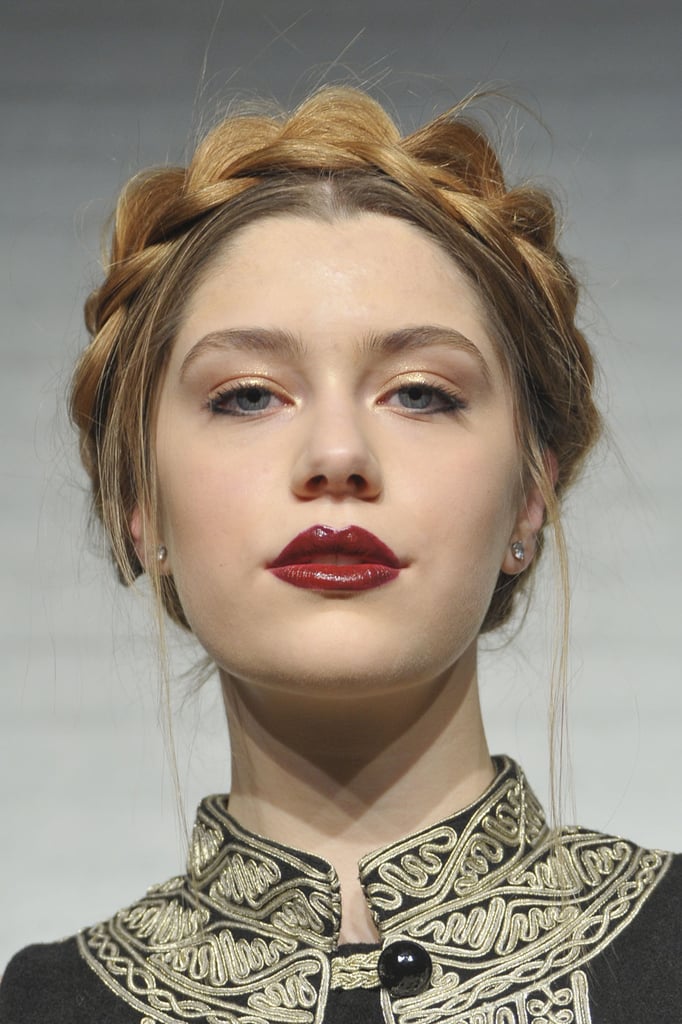 The classic milkmaid braid, like this one at Alice + Olivia, is so versatile, it can be worn casually or for a more formal affair.
Thin Side Braid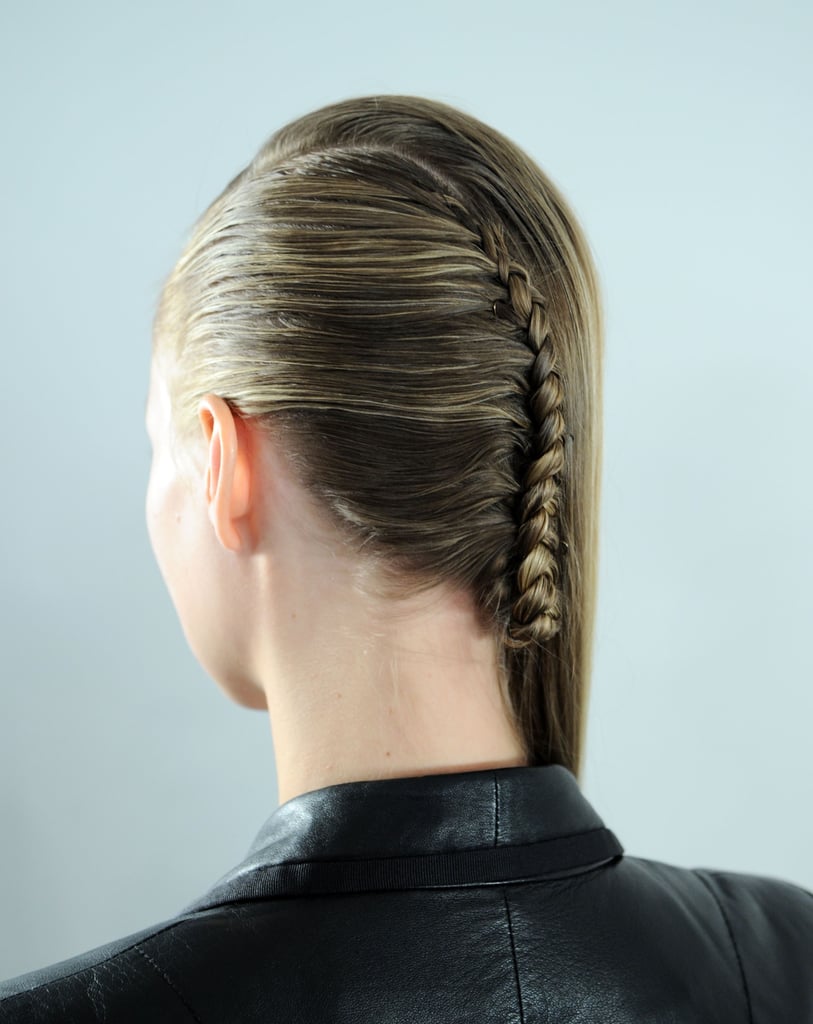 Not into the entire-head-of-braids situation? Try a thin one down the back of your head, like at Alexandre Herchcovitch, for an edgier take on the style.
Half-Up Braid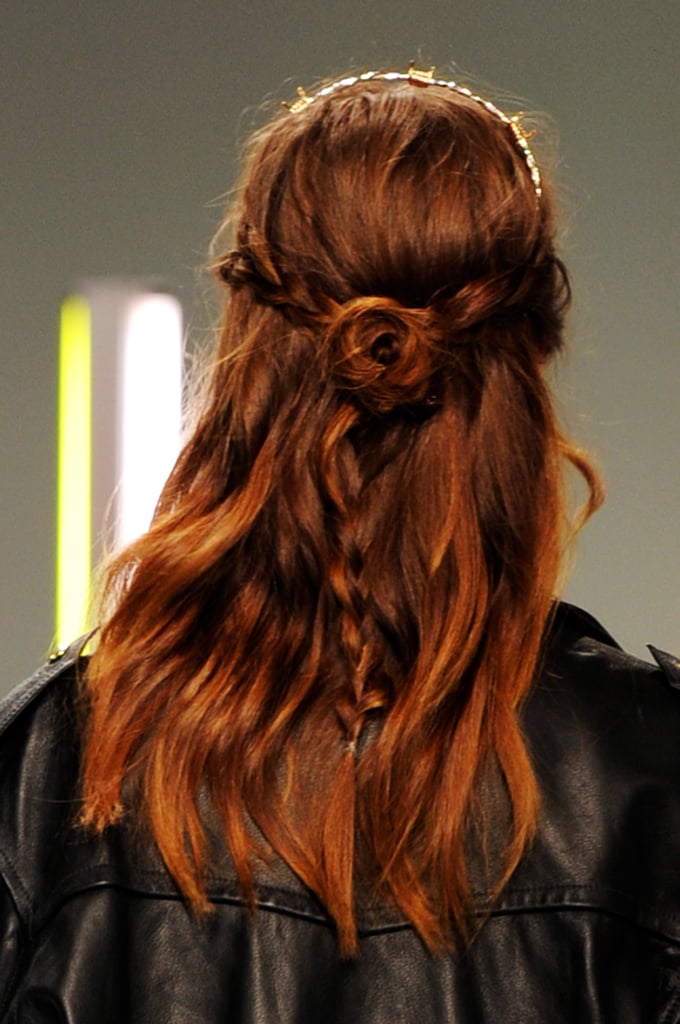 Rodarte's rocker braids are a fun alternative to a typical half-updo.
All-Over Braids
Conjoined braids, like Jennifer Hudson [8]'s here, are a popular trend that keeps the hair off your face and neck. Oh, and it looks gorgeous, too.
Braided Headband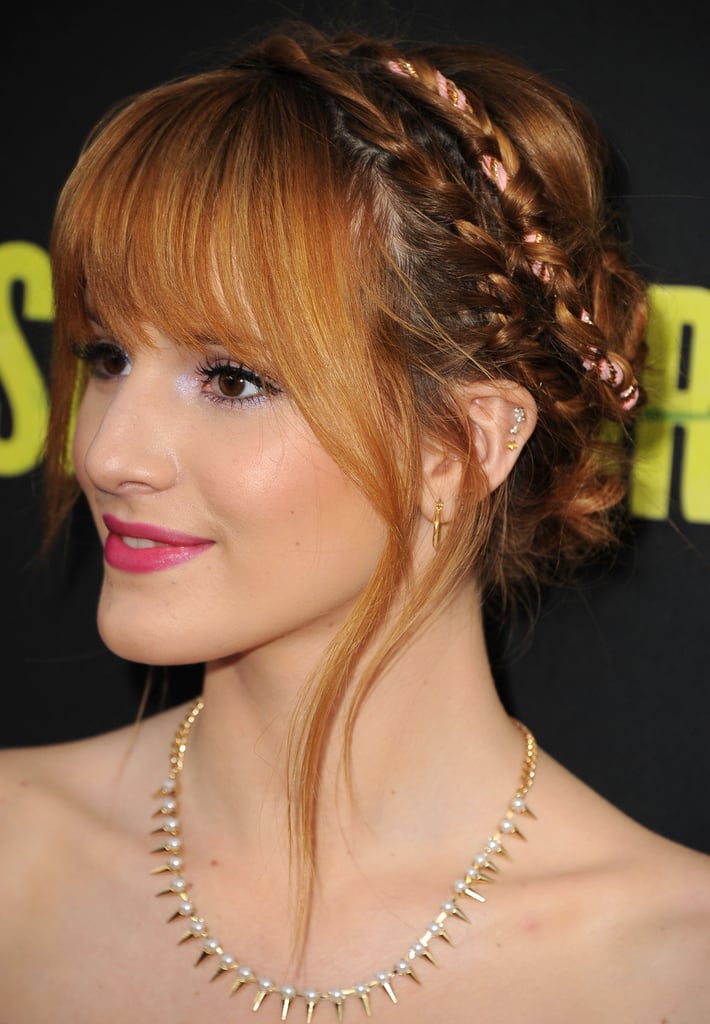 Bella Thorne's rope braids add some feminine flair to a regular old updo.
French Braid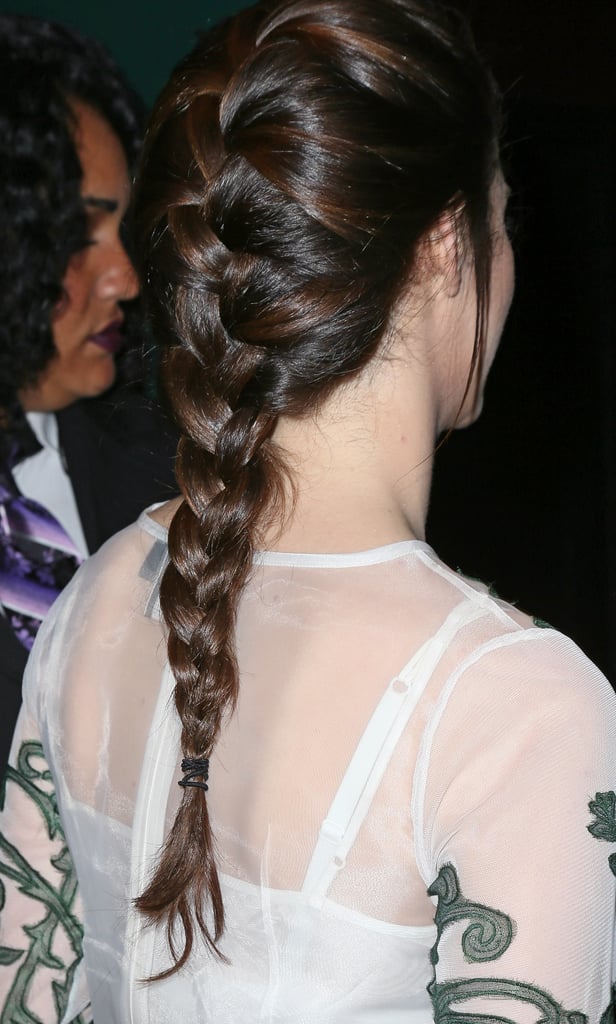 Emmy Rossum brought back the classic french braid, showing that this style is still gorgeous and relevant.
Box Braids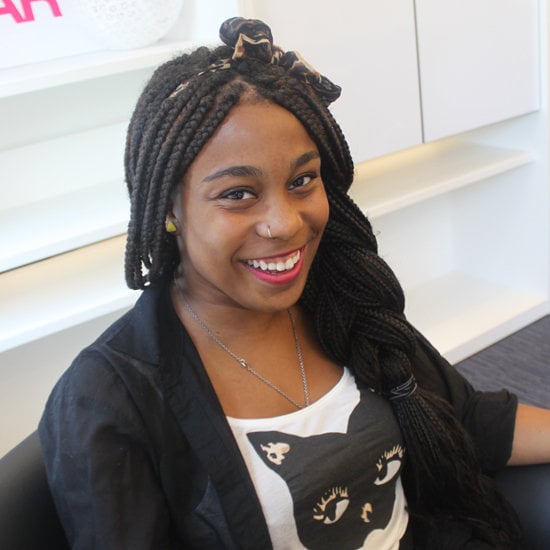 Sporting box braids this season? Styling them [9] is surprisingly easy and gorgeous.
Source: Jessica Cruel
Reverse Milkmaid Braids
Reverse milkmaid braids, like these at Christian Siriano, are a hot trend that can easily jazz up any style.
Crown of Braids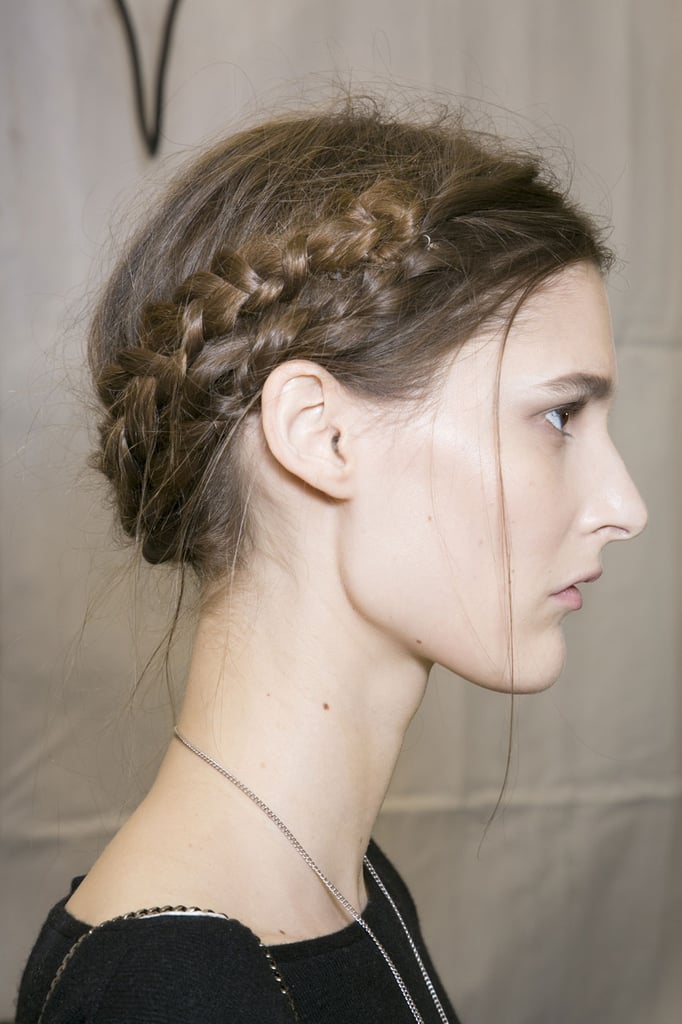 Mesh your milkmaid braids and your reverse milkmaid braids to create an entire crown of plaits for some royal flair, like these ones at Viktor & Rolf.
Side Fishtail Braid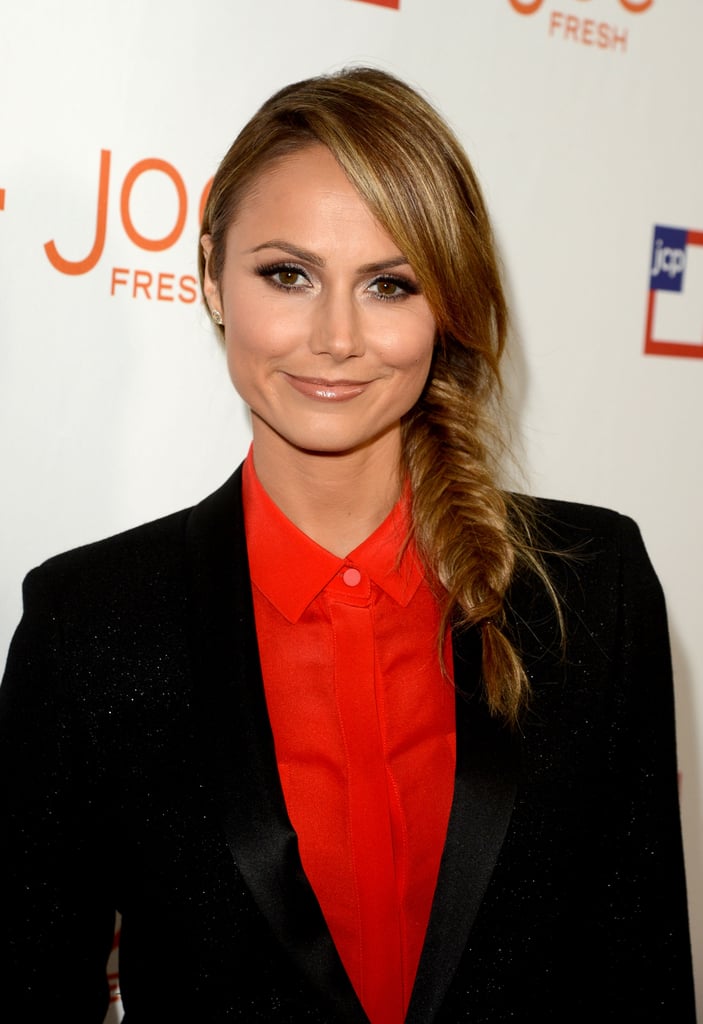 Stacy Keibler showed off a simple fishtail plait that can be polished or mussed up for a more casual feel.