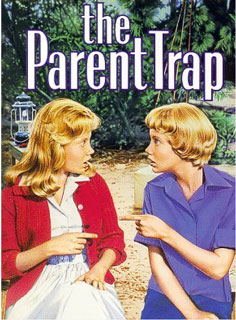 For one pair of identical twins, everything has to be the same — including, apparently,
their faces after plastic surgery
. Christine Martin and Diane Reeve, 54-year-old sisters, recently had facelifts on the same day. "We didn't want to look different from one another, even for a single day," Reeve told the
Daily Mail
.
Naturally, their work was done by the same doctor, who worked on Christine in the morning and Diane in the afternoon. I know twins who enjoy dressing alike and fooling people into thinking that one is the other, but this is the first case of identical plastic surgery I've heard about. Think it's a kooky, cute twin thing or doubling-up gone too far?