Learning how to contour [1] is all the rage right now and with good reason. This best-kept beauty secret is the fastest way to take several years (let alone pounds) off your face with a minimal amount of effort. Still not sure if it's worth trying? Well, if there were a celebrity spokeswoman for contouring, it'd be Kim Kardashian [2], and her face always looks flawless — and she fully credits it to this makeup trick. While her makeup artists often use pricey products, you don't have to in order to steal Kim's look [3]. You can find contouring products in your local drugstore! We promise: these budget-friendly products will give you the cheekbones that Mother Nature didn't.
Source: Getty [4]
Instant Cheekbones Contouring Blush
If you're a little nervous about getting the perfect contouring colors for your skin tone, try sculpting your cheekbones with blush instead. CoverGirl's blush palette [5] ($5) contains three different shades in the same color family (one for highlighting, one for the apples of your cheeks, and one for contouring), ensuring you'll never look too overdone.
NYC Sun 2 Sun Bronzing Powder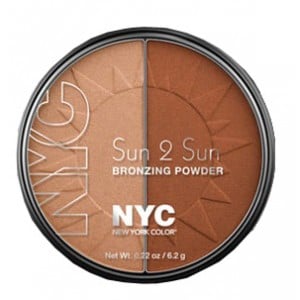 Bronzer is a great choice for contouring even when cooler weather rolls around. NYC provides two shades in one pan [6] ($5), allowing you to either use them as is, for highlighting and contouring, or to custom blend your own perfect contour color.
Sonia Kashuk Beauty Chic Defining Contour Stick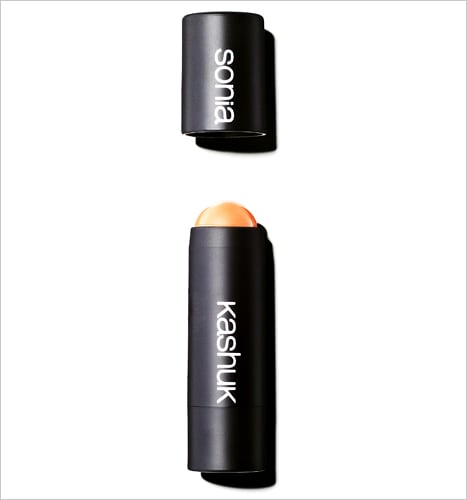 After getting ready for a night on the town, the last thing you want to be concerned about is the effect your makeup will have on your skin. Sonia Kashuk's contour stick ($11, available late August at Target) is infused with pistachio butter and African walnut-seed oil to keep your skin hydrated and nourished.
Ben Nye Luxury Powder in Banana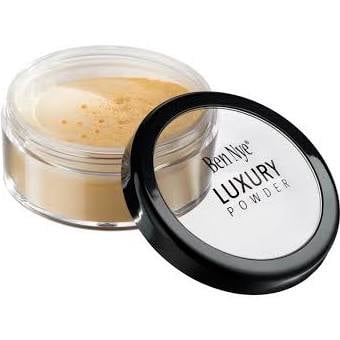 Ben Nye's Banana powder [7]($12) is a favorite of Kim Kardashian [8] for good reason. The finely milled powder works wonders. Not only can you use it to set your makeup, but also as a highlight on high points of the face (brow bone, nose, chin, center of forehead) or to brighten up darker areas like under-eye circles.
NYX Wonder Stick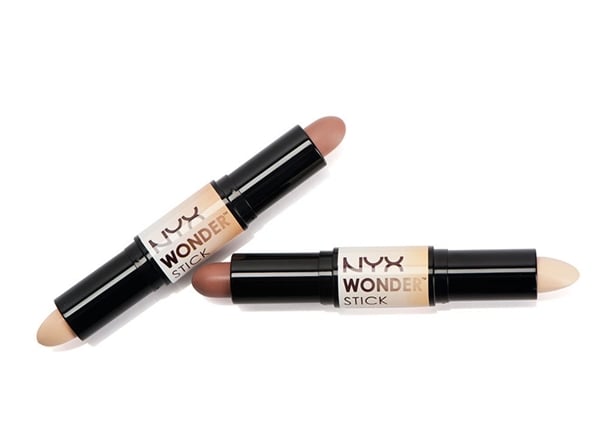 Aptly named, this double-sided miracle [9] ($12) can do anything — conceal, highlight, contour, you name it. The soft, smudgy crayons mean it'll be easy to use for contouring newbies (and highly blendable, should you get a little overenthusiastic).
Hard Candy Highlight and Contour Cheek Duo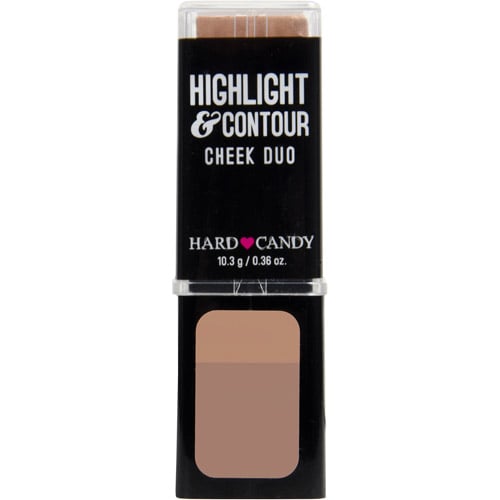 Hard Candy's nifty cream blush stick [10] ($7) is split into two shimmery shades, so you get two tones in one swipe. Just glide along the cheekbone, and blend.
Mehron CreamBlend Stick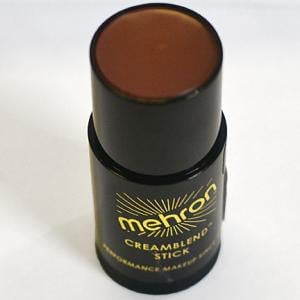 Yes, this is technically stage makeup, but don't get freaked out just yet! The high pigmentation of Mehron's stick foundations [11] ($8) means a little goes a long, long way. We recommend you apply this one with a brush so you don't accidentally overdo it.
BH Cosmetics Angled Brush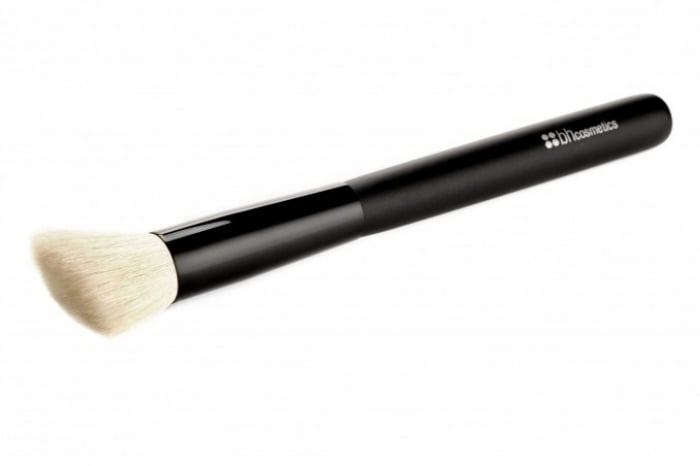 Great for cream and powder formulas alike, an angled brush like this one [12] ($8) will get right into the hollows of your cheeks for the perfect application.
EcoTools Custom Coverage Buffing Brush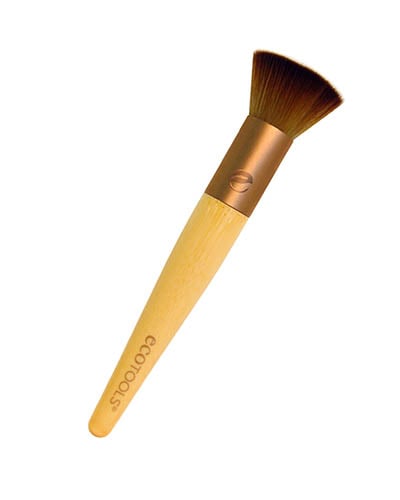 One of the worst contouring mistakes you can make is to fail to fully blend it out. You want to give the illusion of a slimmer face, not convince people you went to clown college. Use a buffing brush [13] ($7) to blend away harsh edges for a flawless finish.