Want the look of the Fall 2014 London Fashion Week runway without waiting for it to hit stores? Start by tackling this DIY [1] nail-art look inspired by a gorgeous floral coat from the Burberry Fall 2014 collection [2]. We tapped celebrity manicurist Alexandra Jachno [3], who works with clients like Miley Cyrus [4] and Amy Adams [5], to create a custom watercolor lacquer look that mimics the print seen on a Burberry trench. And even with four fabulous polishes, this is a whole lot easier on your wallet than the real deal.
Source: Alexandra Jachno [6]
The Burberry Inspiration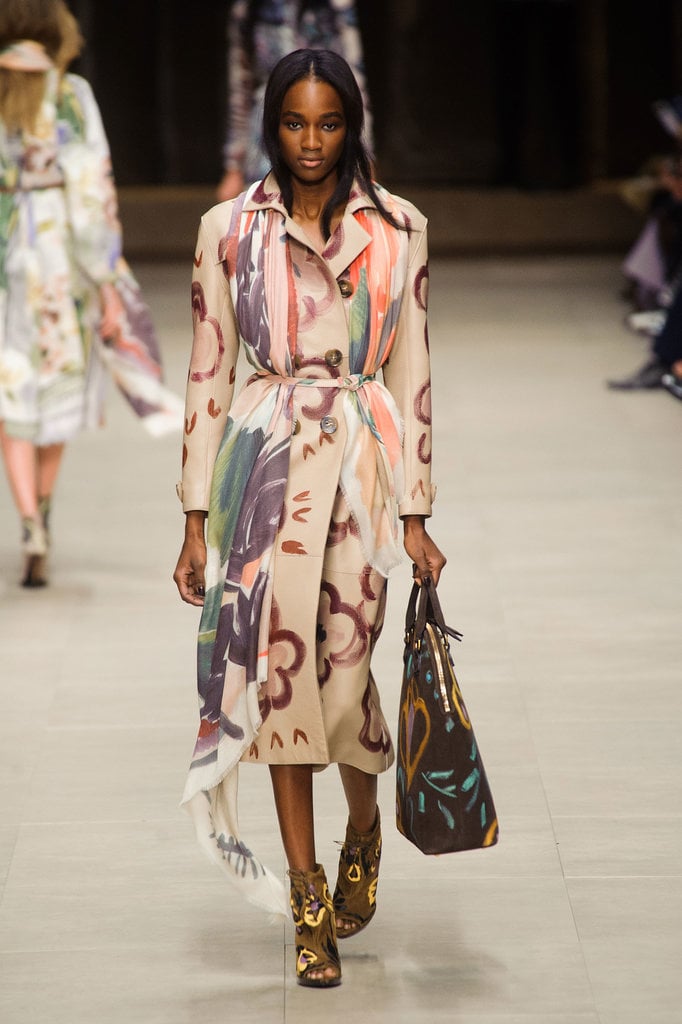 "I love this Burberry Prorsum painterly look, because it's easy and fun to DIY [7] at home," says Jachno. "What's nice about re-creating the look is you can be as creative as you want without worrying about sharp lines and duplicating the same look across your hand."
Source: IMAXTREE / Alessandro Lucioni [8]
Step One
Start with two coats of feather gray polish. Jachno used Zoya nail polish in Dove [9] ($9).
Source: Alexandra Jachno [10]
Step Two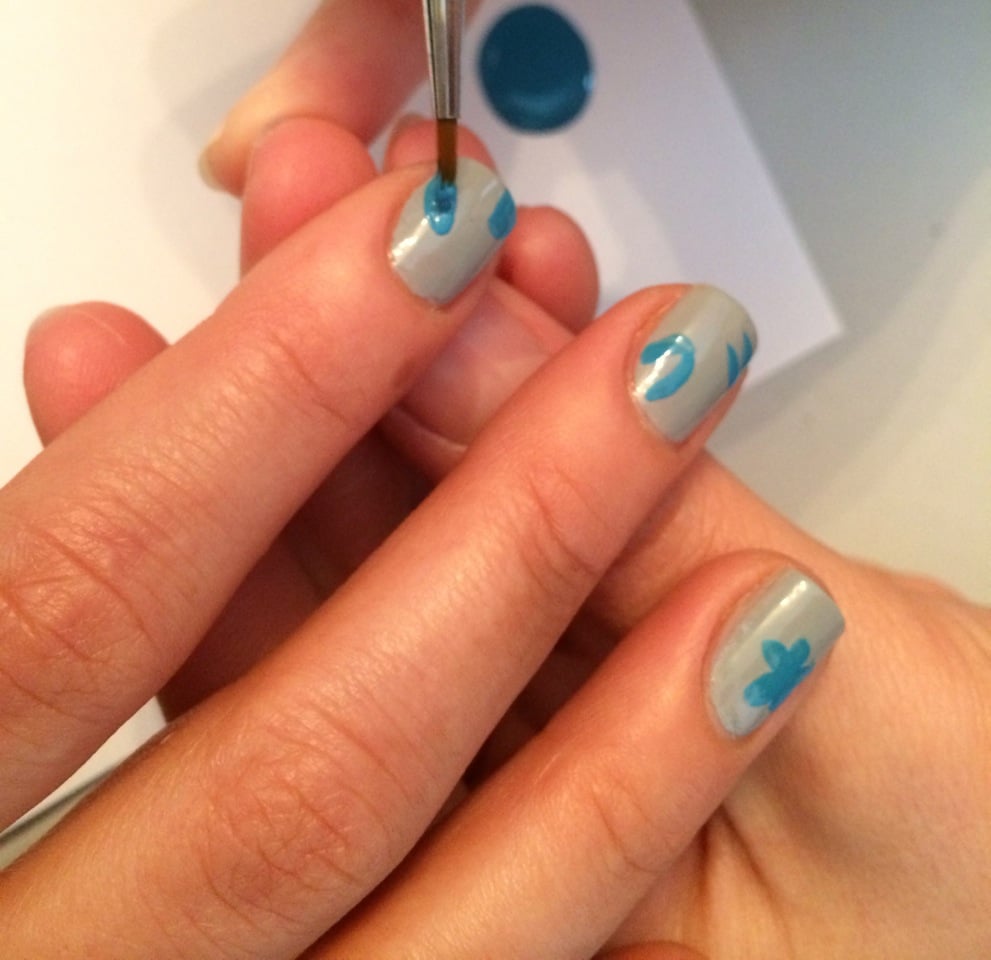 Using a nail art brush, create paint strokes and flowers using teal polish like Orly nail polish in Blue Collar [11] ($7). If you don't have a nail art brush, you can use a toothpick, but make sure there is enough polish on the end so it doesn't scratch the nail. Don't worry about being neat, this look is intended to be creative and free form.
Source: Alexandra Jachno [12]
Step Three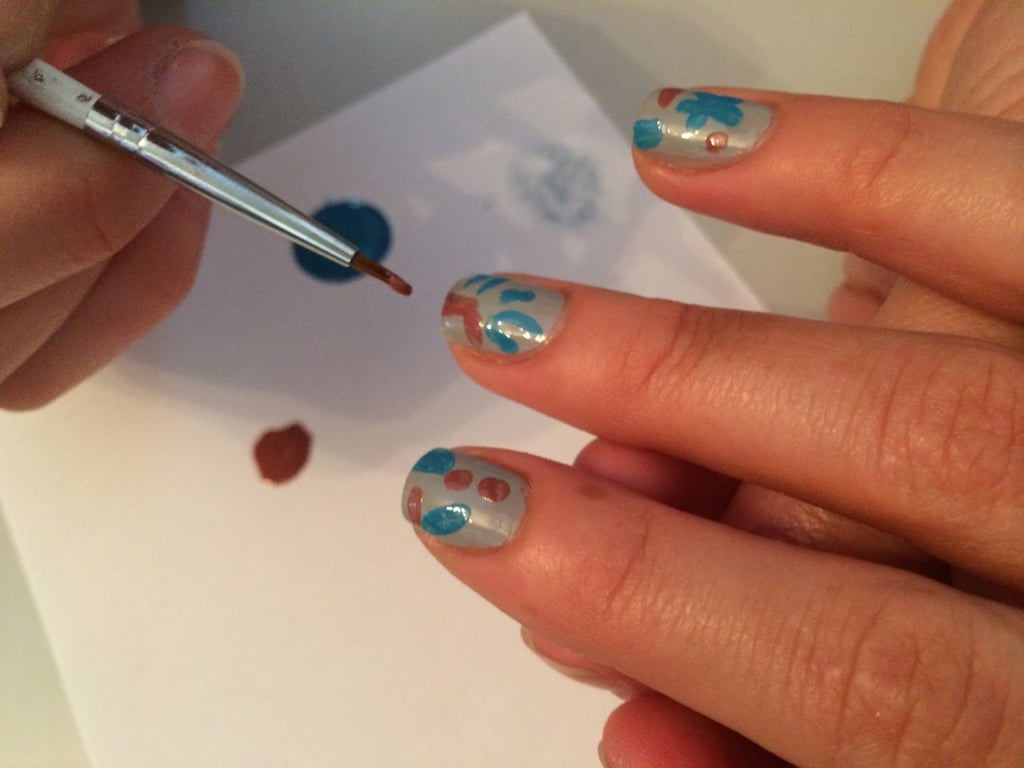 Take your dusty rose color polish, such as Chanel Nail Colour in Rose Confidentiel [13] ($27), and create complementing streaks. For this look, you want to show the brush strokes, so feel free to have fun with it, using your nail as a canvas. 
Source: Alexandra Jachno [14]
Step Four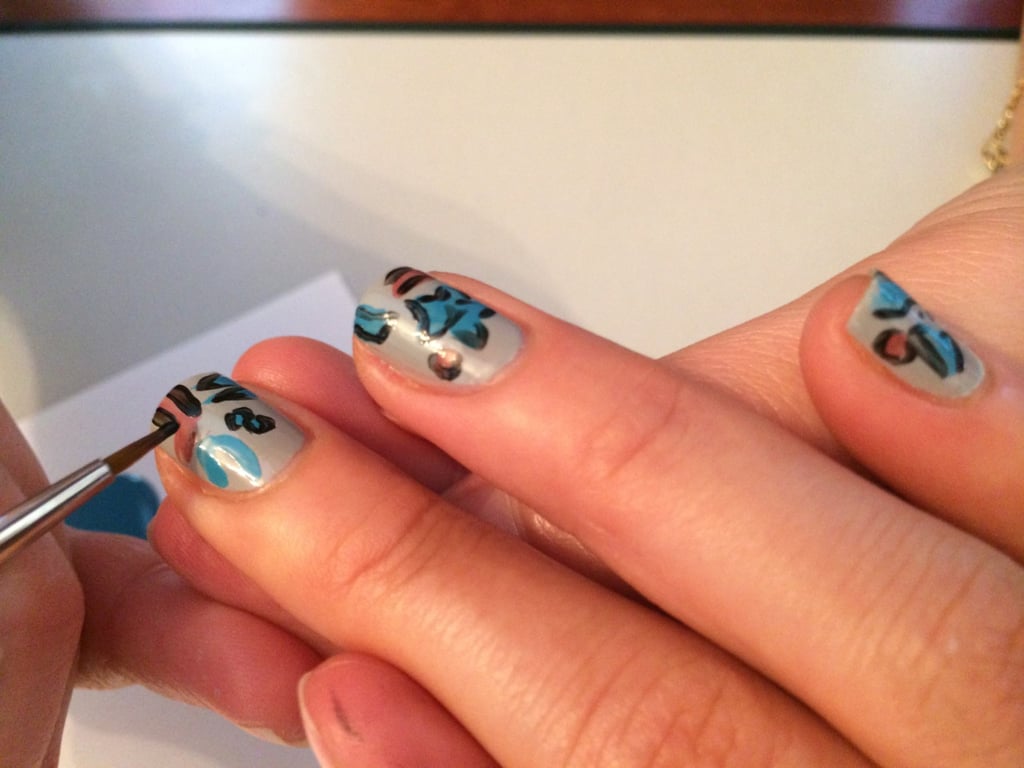 Using your nail art brush, outline the streaks with black polish to define the art. She used Essie nail polish in Licorice [15] ($6). This is when you can also create dots and lines in the free space with black as well.
Source: Alexandra Jachno [16]
The Final Look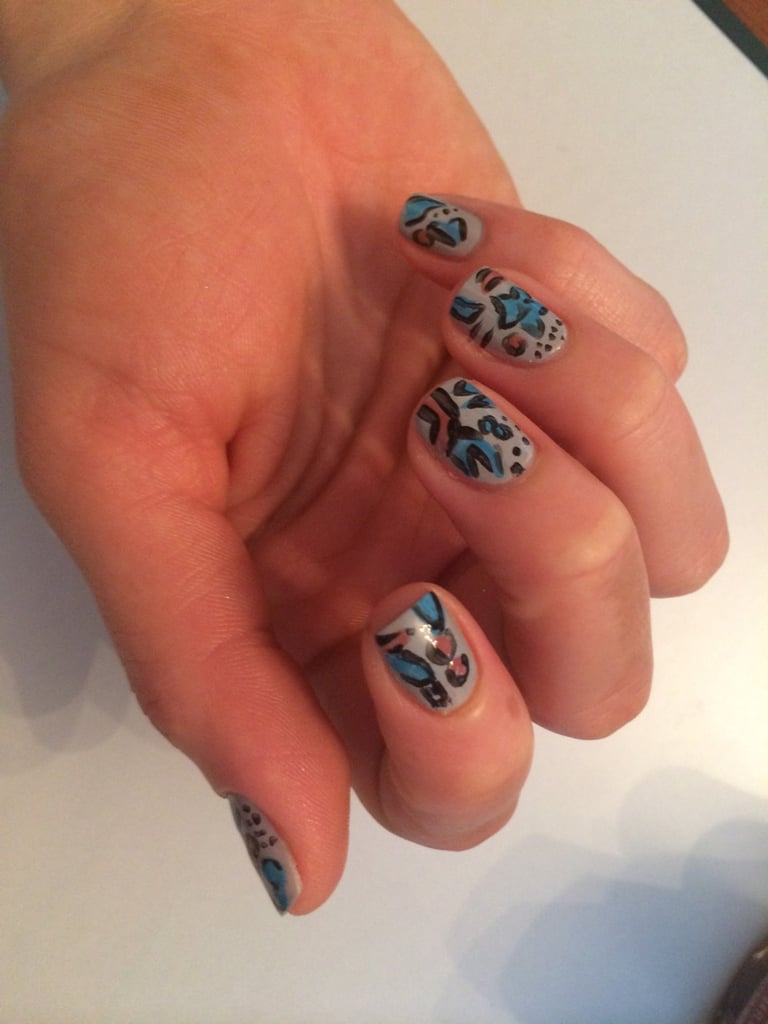 It's simpler to create than you thought, right?
Source: Alexandra Jachno [17]
The Final Look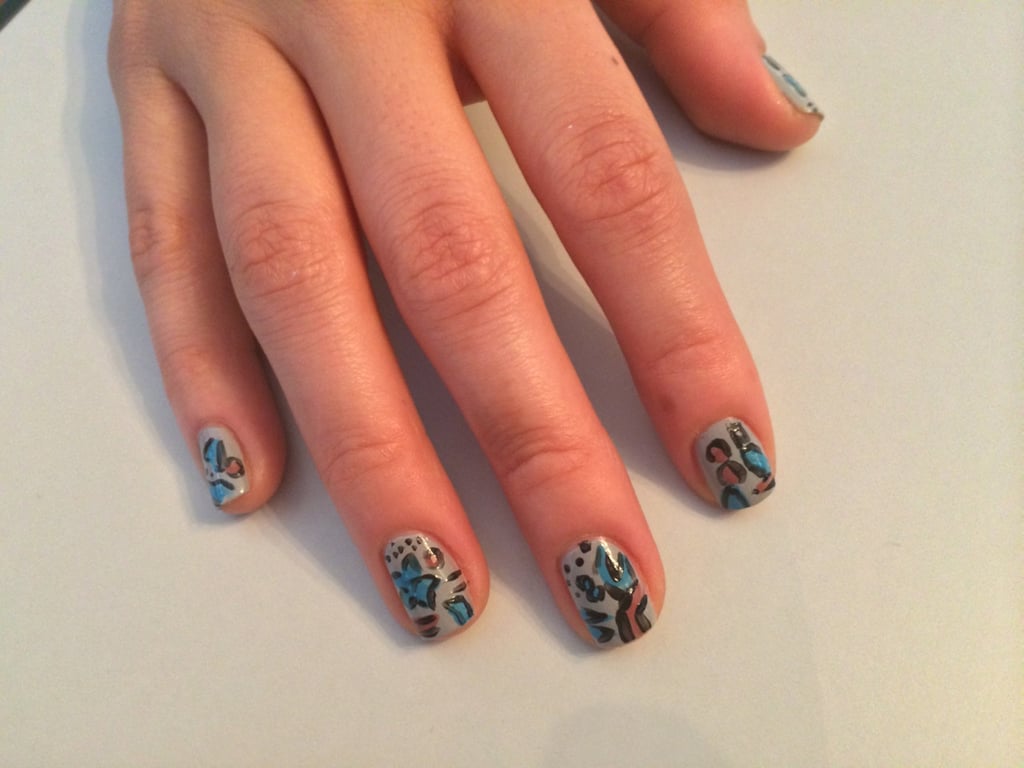 Happy pinning!
Source: Alexandra Jachno [18]