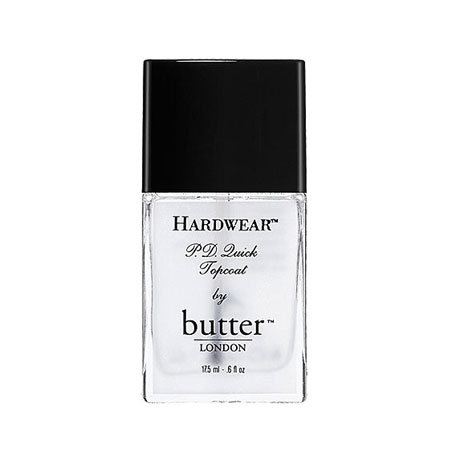 Of course, color is important when polishing your fingertips, but an excellent top coat really takes your nails from just OK to amazing.
Butter London Hardwear P.D. Quick Topcoat
($18) not only helps to speed up drying time, but it also boasts a major shine factor, long-lasting results, and the ideal consistency for nail art DIY-ers. The somewhat thicker formula is great for finishing in any designs using polish, glitter, rhinestones, decals, and even 3D nail charms. Talk about sealing the deal.