Why is it that every time I turn around lately, it seems there's a new perfume with a cannabis note being launched? I realize that to some extent it's just good marketing; people will buy anything that sounds illicit. But on the other hand, how many women sit around wishing they could smell like something typically associated with directionless twentysomethings who look like Seth Rogen [1]? I have to admit that I was intrigued, so I did a little research. Big surprise: they don't actually smell like cannabis. Many of these fragrances are, however, gorgeously smoky and great for a night out.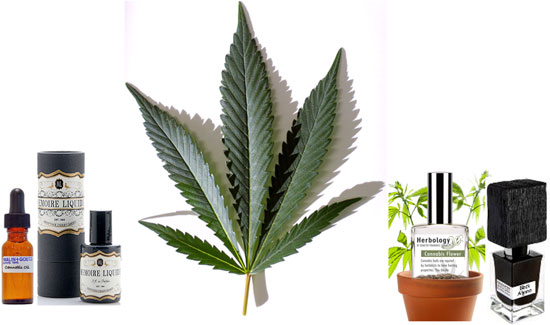 If you want to smell the phenomenon for yourself, Malin + Goetz makes one sexy 
Cannabis Perfume Oil
[2] ($50), and on the less expensive side, there's
Demeter Fragrance Library Cannabis Flower
[3] ($20), which is a lighter, more relaxing scent. If you just want a cannabis note in a more complex fragrance, there's Memoire Liquide's sophisticated
Cuir Millesime
[4] ($65), which blends its cannabis with leather and Lapsang Souchong tea, as well as
Nasomatto
[5]'s new
Black Afgano scent
[6], which is named for a certain strain of high-grade "product." These are fragrances that are great in spite of their names, so don't be afraid to try one. Just don't walk past a police station (or a 7-11) too soon after applying.