No matter where you stand on country music, it's fairly undeniable that its reigning sweetheart, Carrie Underwood [1], is pretty darn charming. The bubbly blonde has exploded since her initial American Idol fame and turned into one of the genre's biggest names, scoring awards and landing deals left and right — including her latest with beauty brand Almay [2]. 
By now you've likely seen the TV commercial of her applying the perfect smoky eye directly into the camera, and amazing news: she is actually doing her makeup in the ad. "It was like a mirror with a hole cut out of it, and they had put a reflective surface on the camera," she explained to us during an interview in Nashville. "I know my face pretty well, but it was still a little hard."
Those who know the star probably aren't surprised, as she's known for doing her own makeup while on tour. Her nondiva tendencies don't stop there, either. She spilled on the sweet get-togethers she has with her closest girlfriends and how she's her mom's personal beauty guru.
POPSUGAR: First off, any tips on doing the perfect smoky eye yourself?
Carrie Underwood [3]: I think practice is important. If you have a day that you're not really doing anything, like some random Sunday, just play a little bit and try something new. Whatever that new thing is, whether it's a smoky eye or trying to do a little more with eyeliner. Just try new things, and every time you'll get better and better. 
PS: Have you always been good at your own makeup? Did friends ask you to do theirs when you were younger?
CU: I've always loved it. I will say, there was a lot of trial and error, as so many teenagers go through when they're figuring everything out. People will ask me to [do their makeup, but] it's so different — drawing on someone else is different than drawing on yourself. I'll do my mom's sometimes, because she'll ask me, "How do I use this? What do I do with this?" 
PS: You've said doing your own makeup before a concert is therapeutic; what about your nighttime skin routine?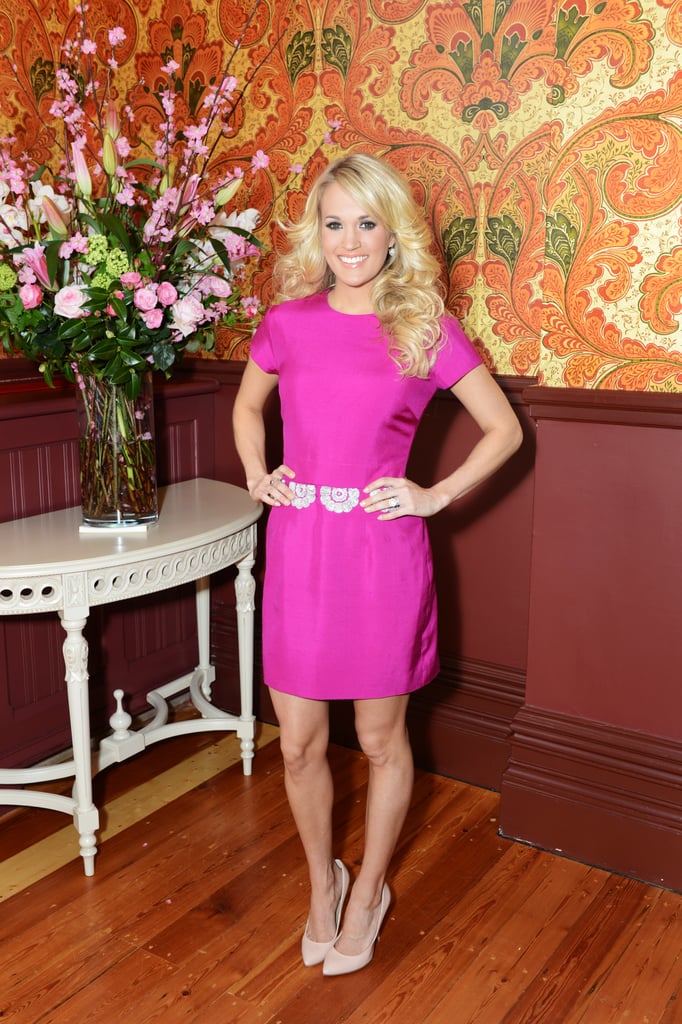 CU: I feel like it is now. I have friends who sleep in their makeup, and I'm like, "How?? How do you do that?" [They say] it takes too long, and I'm like, "Really? It's just in your life!" It almost helps you get ready for bed, because your body knows that this is what you do before you go to sleep. So it's like Pavlov's theory — it helps to have the same routine. 
PS: Do you ever leave your makeup on at night?
CU: No. No matter what, even if we have a superlate night for some reason or an award show or whatever, I have to wash my face. 
PS: Does your makeup routine vary a lot from a regular day to a rehearsal to a night out?
CU: It's definitely amplified for a date night or a girls' night out or even for a show. A show is even more so, because I feel like I have to. Because of the lights and everything, I have to wear a lot more makeup, but my day-to-day beauty routine is so simple. It really doesn't have to be complicated! Date night is just more amped up — I do the smoky eye thing and maybe a little brighter lip.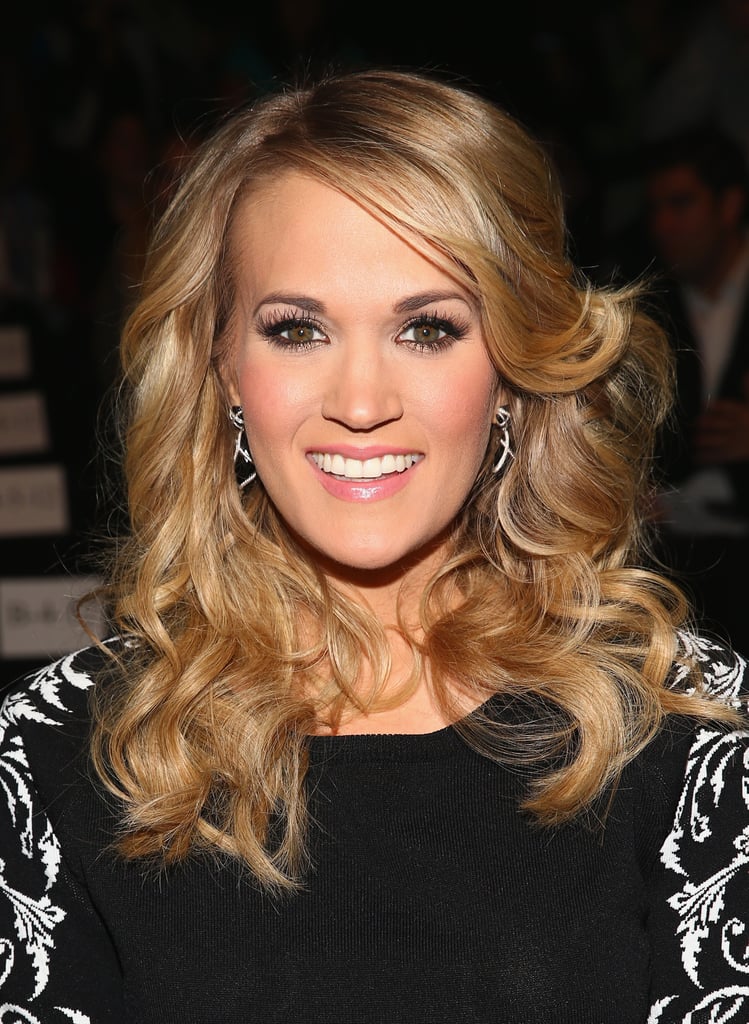 PS: When you hosted the Country Music Awards last, you had an epic amount of costume changes [4]. Is it just a fashion switch, or do you alter your makeup?
CU: It's definitely more about wardrobe, but we try to do things quickly that are different with hair and makeup — like if you can do a quick side thing and throw a headband in or something. I want to have fun with it. It's my moment to kind of be me and do what I do. It's a lot more fun when at the end of the night you can be like, "I changed my clothes how many times?" 
PS: For something like that, is your whole team backstage helping you, or do you handle it yourself?
CU: [There's just] one person who does both my hair and makeup. I have a stylist, and everyone once in a while she might have somebody come in to help her get things out or put things away, but it's not like this person has an assistant who has an assistant. I've seen people do that, and I'm like, "How . . . ? There are like 20 people touching you right now. How does that not drive you nuts?"  
PS: You and your hairstylist seem close — do you get to host beauty parties at her salon when you're home in Nashville?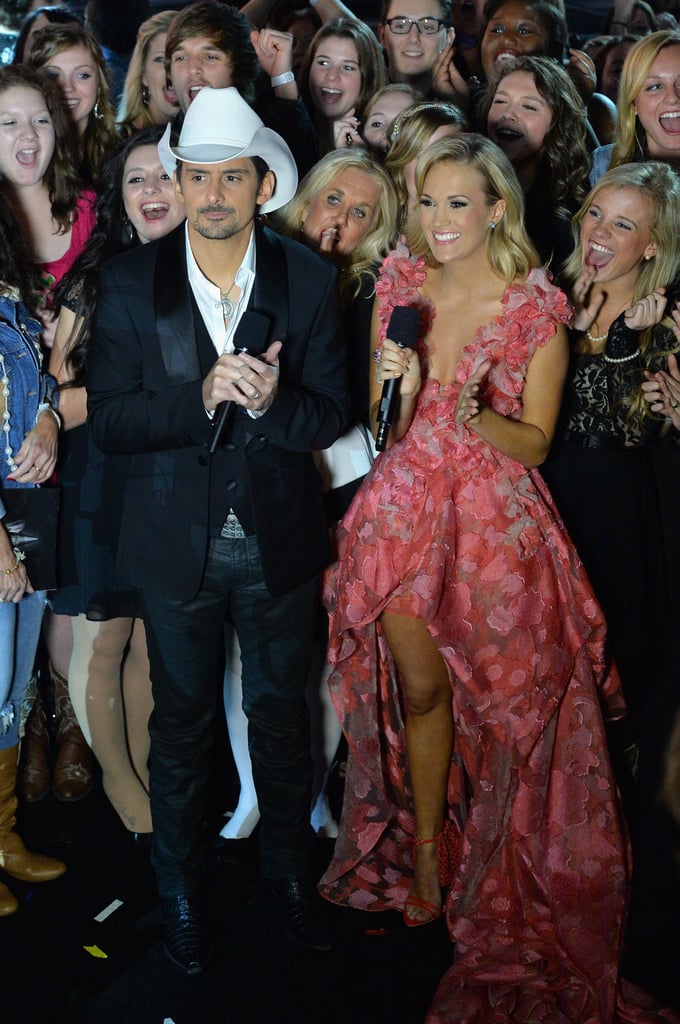 CU: I don't get to a lot, but those are such fun nights! [Actually,] I have a lot of wigs because I did this video shoot where I was doing fun, different characters — I was a photographer and a waitress and then I was the president. [So now, my girlfriends and I] will get together and play cards, and we're just wearing these wigs. I'm sure if anybody is driving by my house, they're like, "What are these crazy people doing?" But we just have fun. 
The last time we actually got together, we ended up painting one of my girlfriend's toenails. We just like getting together, having fun, being girlie, and having a glass of wine. And we talk about everything.
PS: OK, about those wigs . . . did it make you ever think about actually wearing a wig for a concert or to just have automatically perfect hair?
CU: They [actually] itch me terribly! When I did Sound of Music, I was wearing wigs, and I'd rehearse with them on for six or eight hours. [At the end] it was like, "Oh my gosh, this is killing me!" So I'm not a fan, personally, for wearing in my daily life, but those girls who do . . . they know what's up. They're just like, "Put my makeup on, put my wig on, yo!"
PS: And we see you're wearing a Fitbit [5] . . .
CU: Yes! I got one for me and my friends for Christmas because we're into fitness and being healthy — we share recipes and stuff like that, too. We're all pretty competitive as well, so when you see, "Ugh, she's beating me today!" it's motivating [to go to the gym].