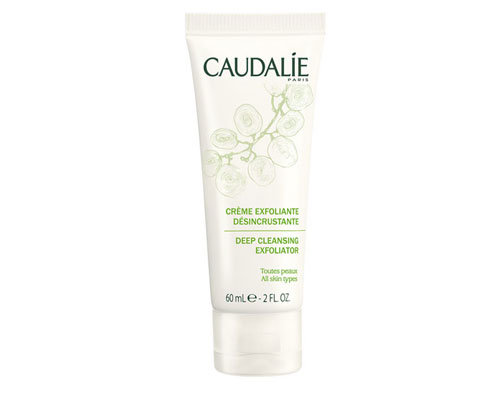 Some skin exfoliators are so aggressive that you'd think you just had a run-in with a sand blaster. Then there are the kind that are so wimpy, they leave you wanting for more.
Caudalie
[1]'s new
Deep Cleansing Exfoliator
[2] ($35), however, is the kind that makes you want more — but only for the best of reasons. A cross between a cream and a paste, this dullness-erasing face-washer feels like a gentle yet effective massage on the skin, and it's thanks to the microparticles contained within. It also has a fresh, not-too-sweet aroma (grapefruit and white peach), so you don't have to worry about smelling like a flowerpot all day. Use it weekly to bring radiance to the complexion. Nothing harsh about that.