This week in celebrity beauty Instagrams, we saw stars get ready for red carpets, runways shows, and Sundance premieres. Though temperatures are freezing in most places, these A-listers managed to look hot (thanks to a little help from their friends [1]). Some highlights: Alexa Chung's Spring-ready floral nail art, January Jones [2]'s backstage beauty shot, and Joan Smalls's stunning cat-eye liner. See more of our favorite filtered photos, and don't forget to keep up with our editors by following POPSUGAR Beauty on Instagram [3]!
Source: Instagram [4]
Ashley Benson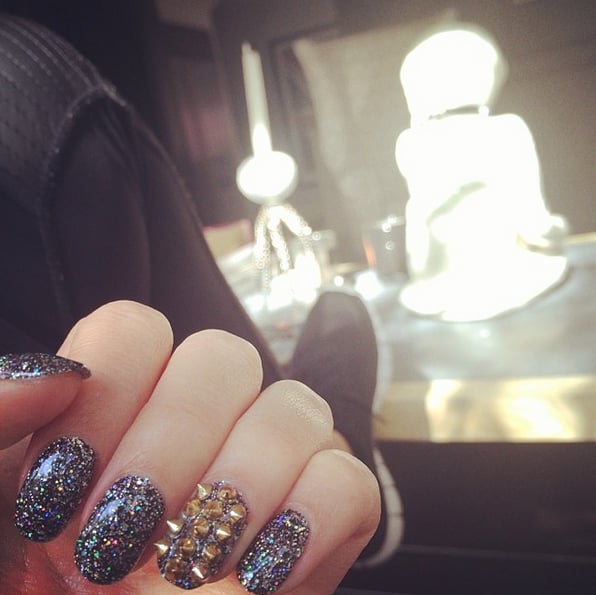 Sparkles and spikes made for a fierce manicure on Ashley Benson.

Source: Instagram user itsashbenzo [5]
Nicole Richie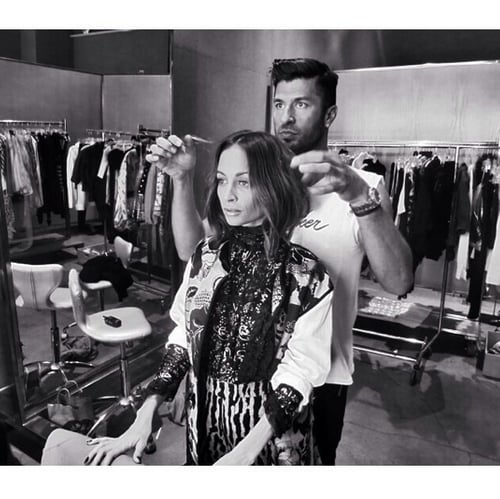 Andy Lecompte worked his hairdresser magic on the fashion designer's beach waves.

Source: Instagram user nicolerichie [6]
Alexa Chung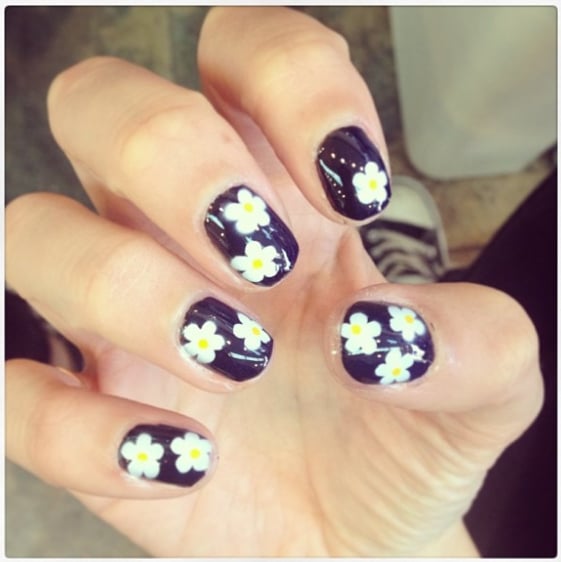 The It Brit showed off a darling daisy manicure. Someone has an early case of Spring fever.

Source: Instagram user chungalexa [7]
Jaime King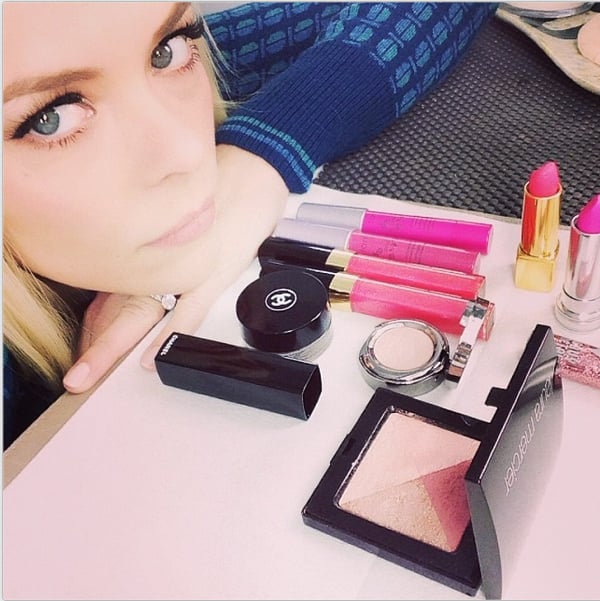 The actress prepared to get pretty in pink.

Source: Instagram user jaime_king [8]
Mindy Kaling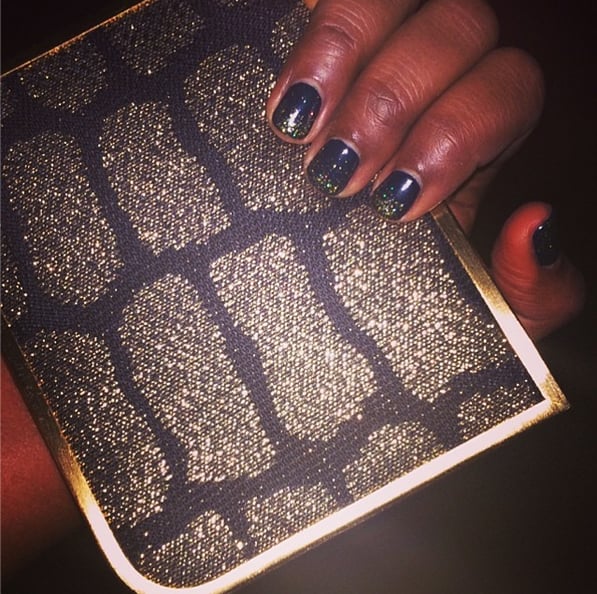 Hollywood's funny lady proved you can match your nails to your accessories — even when glitter is involved.

Source: Instagram user mindykaling [9]
Karlie Kloss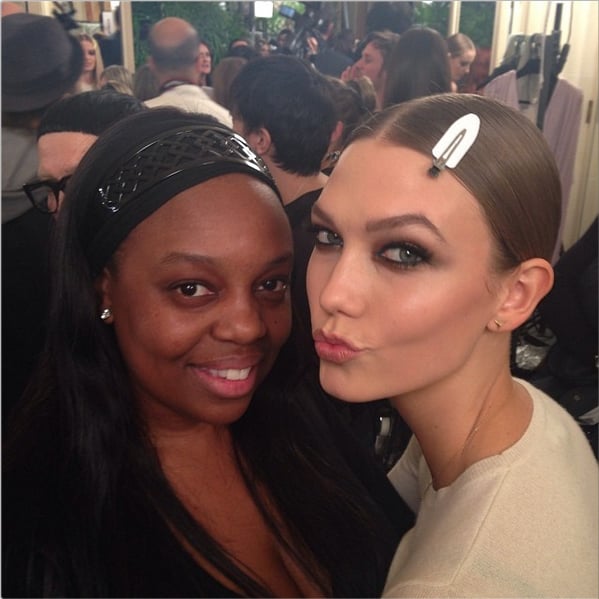 It was selfie time for Karlie and makeup artist Pat McGrath backstage at the Atelier Versace Haute Couture Spring 2014 show.

Source: Instagram user karliekloss [10]
Cara Delevingne and Lindsey Wixson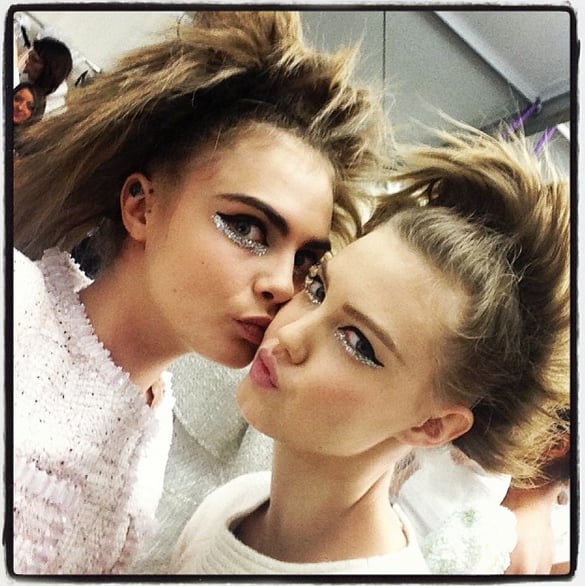 Before the Chanel Haute Couture Spring 2014 catwalk [11], the models (and social media stars) gave a glimpse of that epic club-kid glitter eyeliner and ultramessy bed head.

Source: Instagram user caradelevingne [12]
Joan Smalls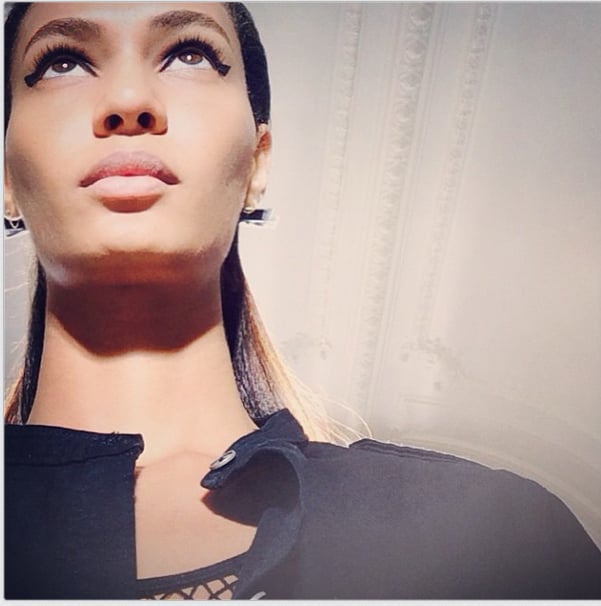 As the megamodel prepared to walk the Haute Couture runways, she gave us a peep of her dreamy cat eye and flawless skin. Saturday-night inspiration, anyone?

Source: Instagram user joansmalls [13]
Hilary Rhoda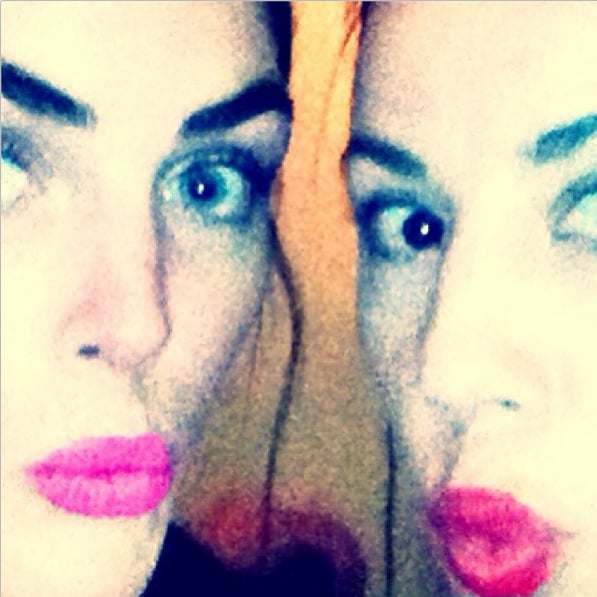 On Wednesdays, we wear pink pouts . . . if you're friends with Hilary Rhoda.

Source: Instagram user hilaryhrhoda [14]
Karolina Kurkova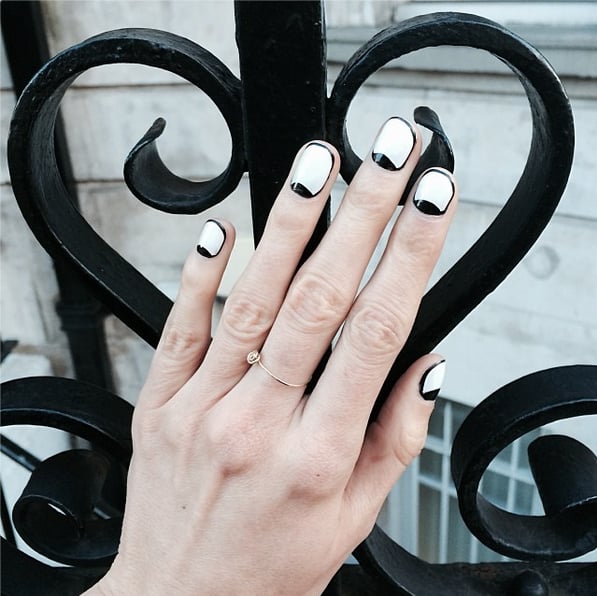 A black-and-white palette is anything but boring when you colorblock it like Karolina did.

Source: Instagram user karolinakurkova [15]
January Jones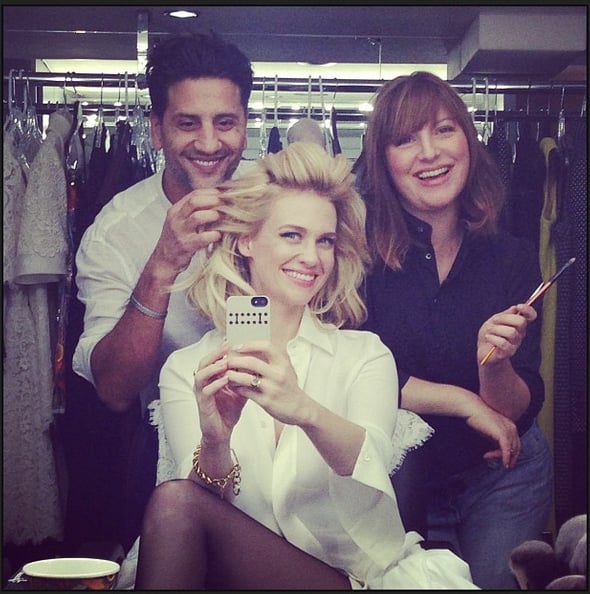 January took her first-ever Instagram snapshot from the beauty chair. Look at the va-va-volume!

Source: Instagram user januaryjones [16]
Diane Kruger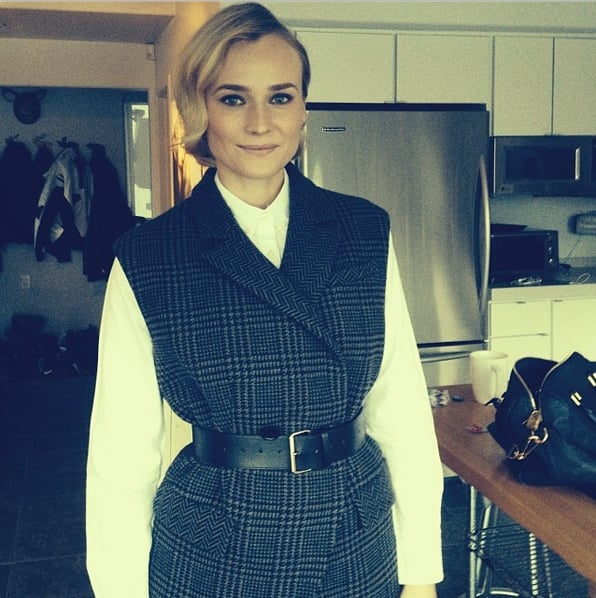 Hairstylist Christian Marc made sure Diane was red-carpet-ready with a soft updo, which was just one of the amazing beauty looks at the Sundance Film Festival [17].

Source: Instagram user christianmarc [18]
Beyoncé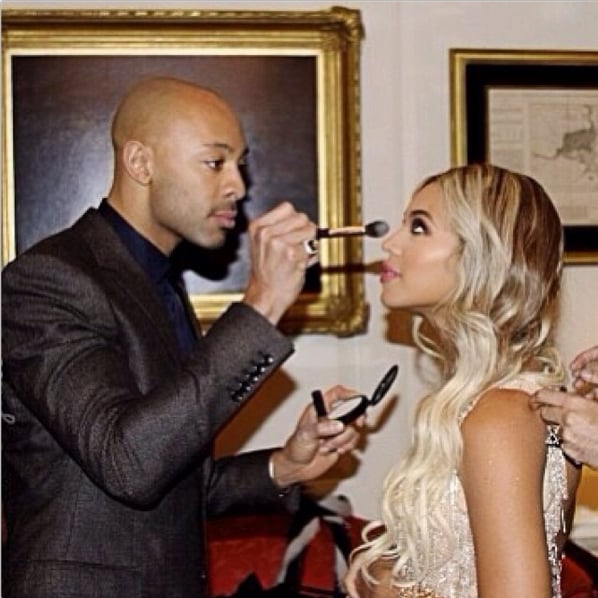 Before celebrating Michelle Obama's birthday, Beyoncé relied on makeup artist Sir John for a touch-up .

Source: Instagram user sjblife [19]
Nars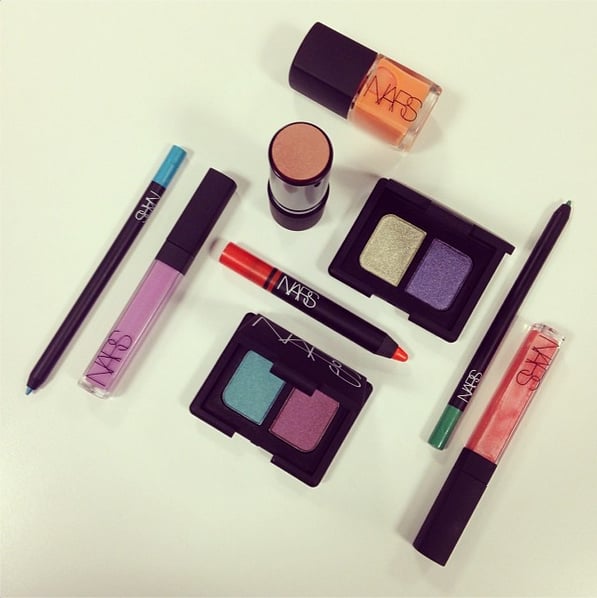 The beauty brand had us dreaming of Spring (and tropical islands!) with the vibrant new Nars collection [20] in this shot.

Source: Instagram user narissist [21]
Lupita Nyong'o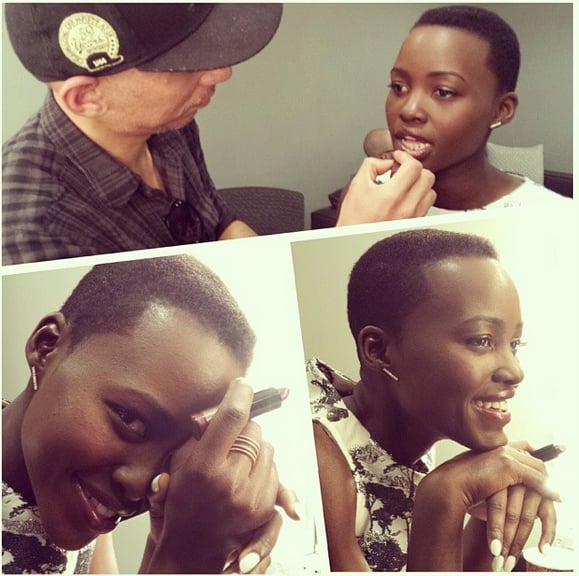 Bold-lip queen Lupita tried a burgundy hue on for size.

Source: Instagram user lupitanyongo [22]
Emma Roberts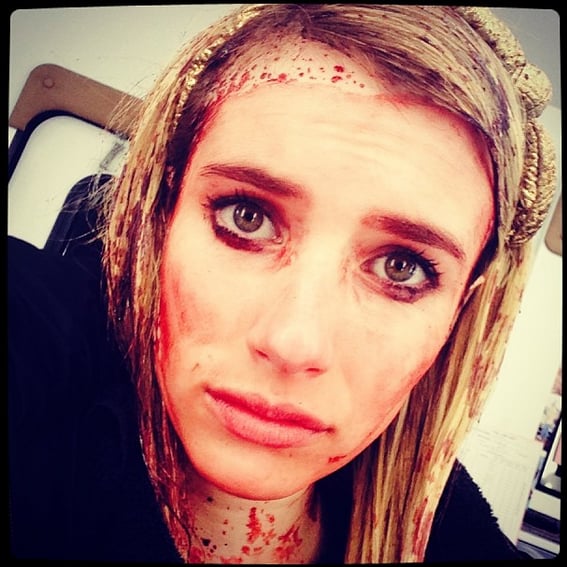 The on-set makeup was a little bloodier than usual for Emma.

Source: Instagram user emmaroberts6 [23]
Lea Michele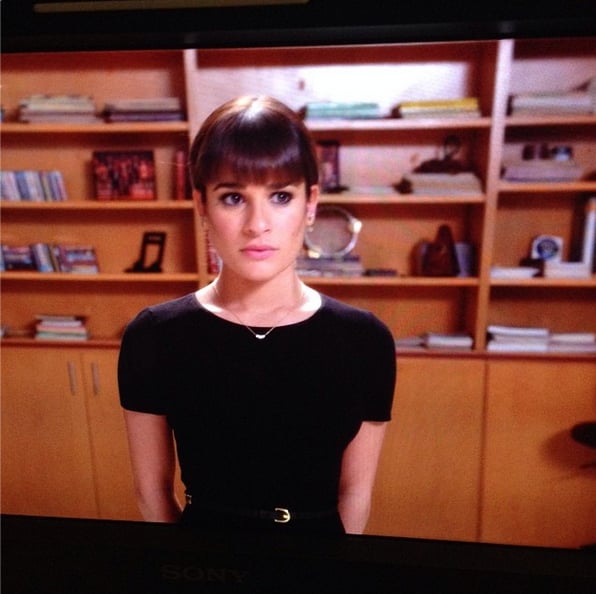 Those bangs! Lea Michele [24] teased Glee's 100th episode with a look at her sleekly styled locks.

Source: Instagram usermsleamichele [25]
Jessica Alba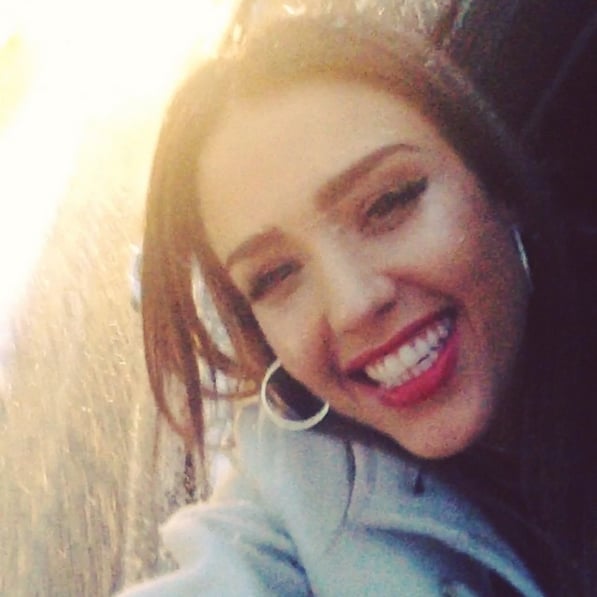 Jessica smiled in a bright red lip as she soaked up the snowy weather.

Source: Instagram user jessicaalba [26]