Celebrity Eyeliner Looks Grammys 2012
Trend Report: Awesome Eyeliner at the Grammys
Like us on Facebook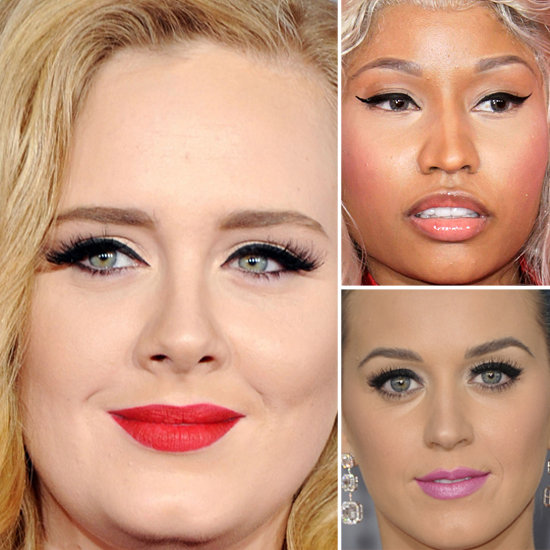 Looks like we're in for another awards season sprinkled with pretty retro looks. At the Grammys this time around, tons of beautiful women showed up with vintage-style winged eyeliner. It was on everyone: Adele had perfect late '60s wings, Katy Perry wore her pinup girl look, and Nicki Minaj took things to extremes. Even Lady Gaga was wearing winged eyeliner underneath her mask. Winged eyeliner is so flattering that its ubiquity is no surprise on the red carpet. Why wouldn't you wear something that spells instant sex appeal? Now if the rest of us could only get makeup artists to come along and help us with the liquid liner, we could all be wearing it, too.
Watch Our Holiday Gift Guide Show
POPSUGAR, the #1 independent media and technology company for women. Where more than 75 million women go for original, inspirational content that feeds their passions and interests.