Celebrity Fragrance and Fabric Softener Quiz
Fluffy Fabric Softener or Celebrity Scent?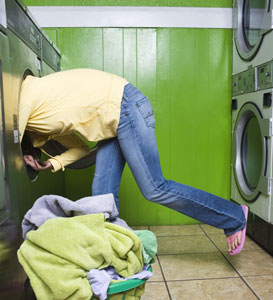 What do the terms Lavender Serenity, Mountain Rain, and Orchid Allure have in common? These soothing — albeit cheesy — names all grace the labels of various fabric softeners available in the laundry aisle. While these dryer sheets are named by marketing folks to get you to make the purchase, celebrity fragrances also are known for their unusual names. One thing's for sure: both can be quite fluffy. Heh. Can you tell if it's a fabric softener or celebrity scent? Only one way to find out.