So much of the Fashion Week attention is placed on the designers, hair pros, and makeup experts [1], but there is a key group that works as the glue for all of these groups: the models [2]. So we spoke to top model Caroline Brasch Nielsen, who has walked in shows for Valentino, Chanel, and Louis Vuitton, about her Fashion Week rituals. She also currently fronts the campaign for one of our favorite Valentine's Day scents, Roses de Chloé [3] ($120). Read on to learn more about how to have flawless skin, which scent inspires her, and how much sleep she actually gets.
Source: Stephane Feugere [4]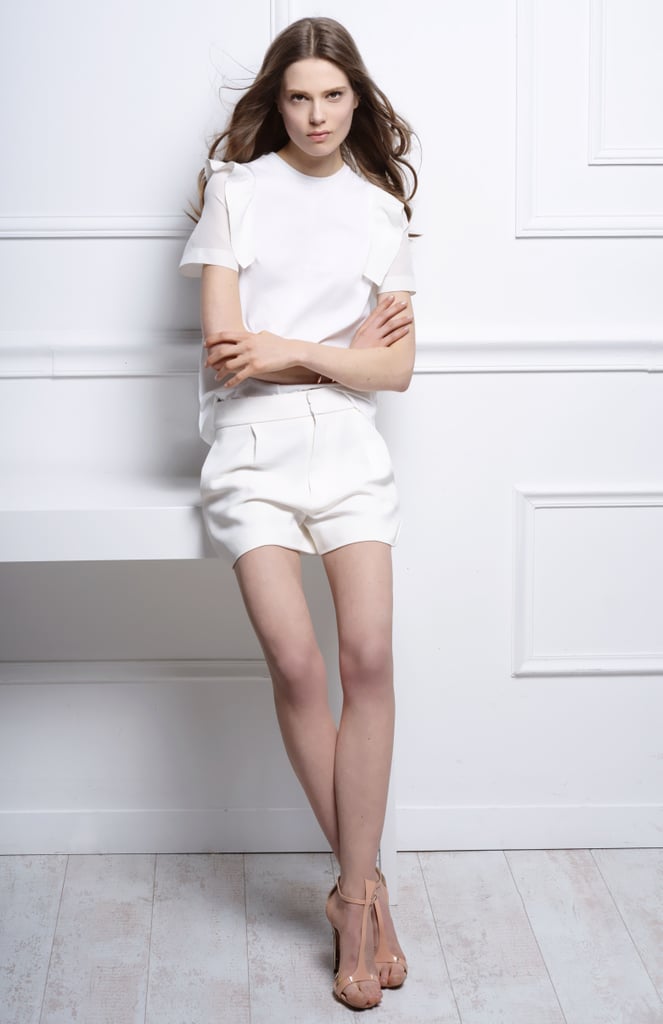 POPSUGAR: How did you break into modeling? Did you pursue it, or were you "discovered"?

Caroline Brasch Nielse: My agent discovered me in a pizza restaurant in Copenhagen when I was having lunch with some friends. I've been modeling for five years now.
PS: What was it like to shoot this campaign?
CBN: It was fabulous and extremely creative. There was so much talent there. The three of us have worked together in shows before (Valentino Haute Couture Spring 2013, Roberto Cavalli Fall 2013), and Tilda and I shot the Chloé Spring 2013 campaign together, so it's cool to work with girls I know. Being a part of a trio for the campaign brings more energy to the set, and it translates to the final image.
PS: What does the new Chloé fragrance smell like to you?
CBN: Flowery, wearable, and fresh.
PS: Do you have any fragrance-wearing secrets? Where do you you spray it and how often?
CBN: I spray it on wrists, neck, and a little mist on my hair.
PS: Is there a scent that inspires you?
CBN: Sea salt. I grew up near the water.
Source: Stephane Feugere [5]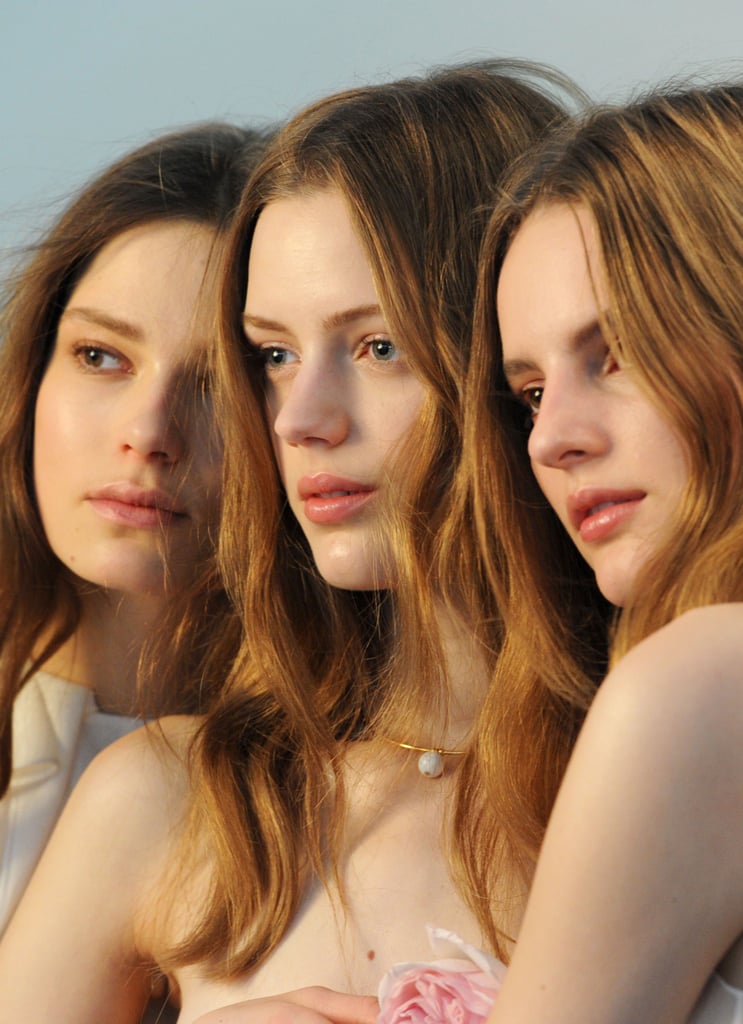 PS: What is the secret to effortless model-off-duty hair and makeup?
CBN: For my hair, I use lots of conditioner! I also try to only wash it a couple times a week, since that helps with the natural oil to keep my hair soft and strong. My everyday makeup is very light and fresh. I'm usually going to a lot of castings, so I have to look very natural. In the evening, maybe I add some lipstick or eyeliner.
PS: How do you keep your skin looking great when you need to have your makeup done so often, especially for Fashion Week?
CBN: I don't really wear makeup when I am not working; it gives my skin time to heal itself. I drink lots of water and use a good moisturizer.
PS: Did you do Fashion Week this season? Which was your favorite look so far, and why?
CBN: I skipped NYC and London, but I am doing Milan and Paris. As I haven't started yet, I have that to look forward to.
PS: Do you have any pre-Fashion Week rituals?
CBN: Your skin has to be prepared for Fashion Week with all of the makeup that is applied to it and taken off every day! I eat very healthy, clean, simple food, and I drink a lot of water before Fashion Week.
PS: What is your skin care routine?
CBN: In the morning, I splash my face with cold water to wake my skin — and myself — up. Then I dab on a little cream to get my skin ready for any makeup I'm going to put on. At night, I always wash my face before bed. It lets my skin breathe overnight. If I'm too tired from a long day of work, I'll try to at least use those makeup-remover towelettes. I just don't like to leave makeup on when I sleep, because that means I'm not taking proper care of my skin.
Source: Eric Megret [5]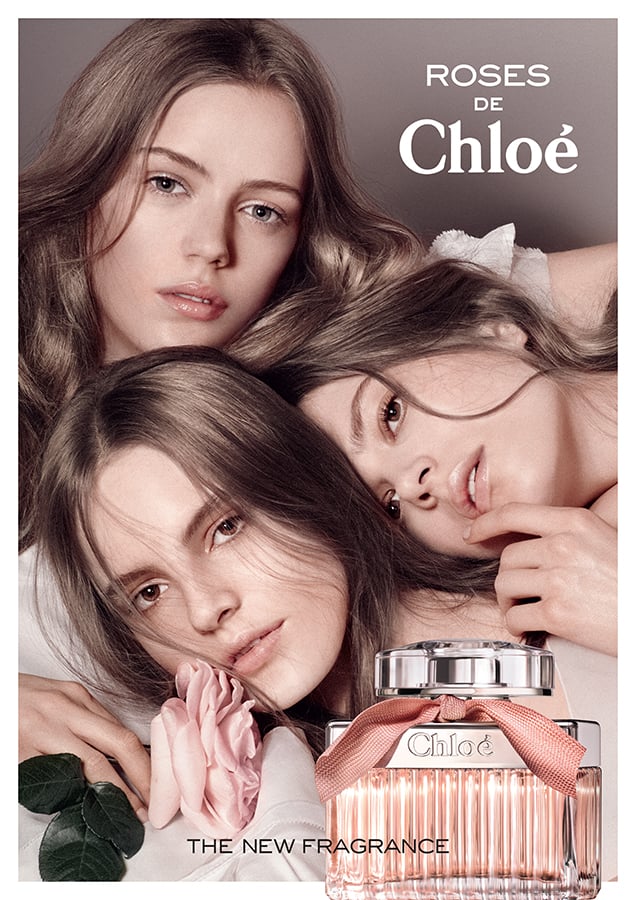 PS: What beauty products do you always carry with you?

CBN: Suki Skincare Delicate Hydrating Oil [6] ($28). I have to keep my skin healthy and protected during busy days of running around town.
PS: How much sleep do you honestly get, and how does it affect your beauty?
CBN: Not much during the show season, but normally around seven to eight hours.
PS: Are there certain foods you eat or avoid for beauty reasons?
CBN: I just try to eat as healthy as possible.
PS: If you weren't a model, what would you do?
CBN: I would probably try to compete in horseback riding.
PS: Where do you see yourself and your career in 10 years?
CBN: To be honest, I don't even know where I will be next month after the shows. But if I had to try and answer, I dream of being a fashion editor at French Vogue — all wishful thinking at this point, but one can dream. And someone once told me to dream big, so I am.
Source: Fabien Baron [7]