Lollapalooza officially kicks off this weekend! Don't be a procrastinator, and make sure you're totally prepared with everything you need to look flawless in Chicago (and for the Facebook photos to follow). Your ultimate music festival beauty packing list awaits!
Source: Thinkstock [1]
A Chic Baseball Cap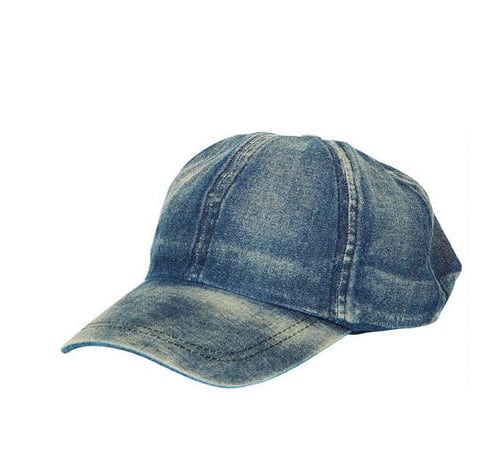 Hats: there's no better way to have it made in your own personal shade. To keep cool and protected, you'll probably want a lightweight hat to keep your hair color from fading in the sun and offer your face extra coverage from the sunshine. We love Delia's Denim Baseball Hat [2] ($10), because its big enough to give you a nice shadow but not so expansive that other people won't be able to see around you.
Nailed Kit Festival Decals in Neon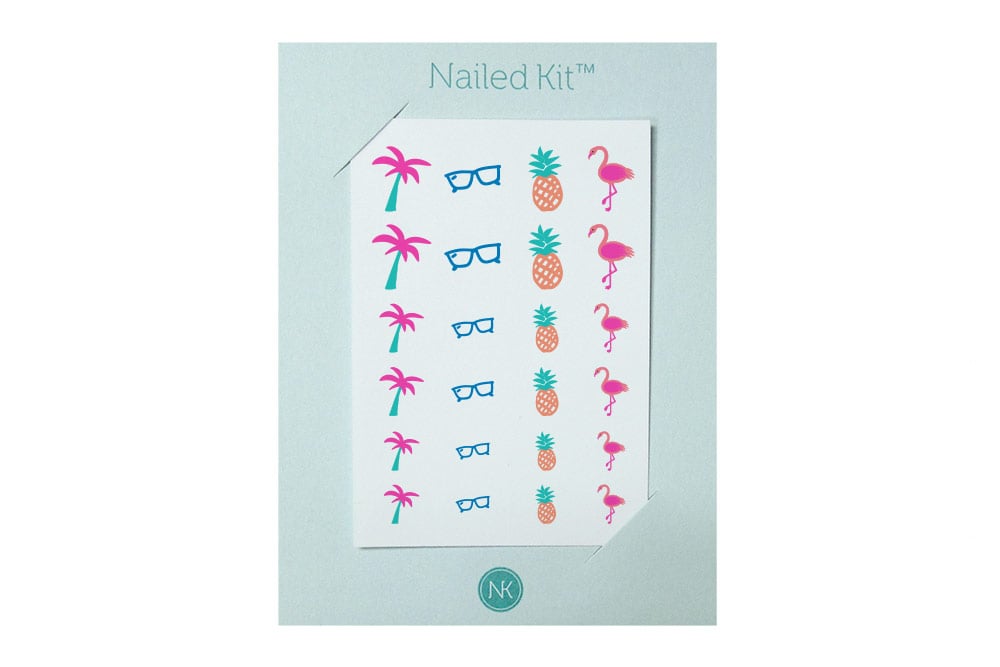 Even if you don't have the time or funds to get a full-on gel nail art look, you can easily do it at home, thanks to Nailed Kit's Festival Decals in Neon [3] ($8). These simple stickers can be adhered to your manicure with clear nail polish for an instantly festive look. Try the neons over white nail polish to make them pop.
Estée Lauder Double Wear All Day Glow BB Moisture Makeup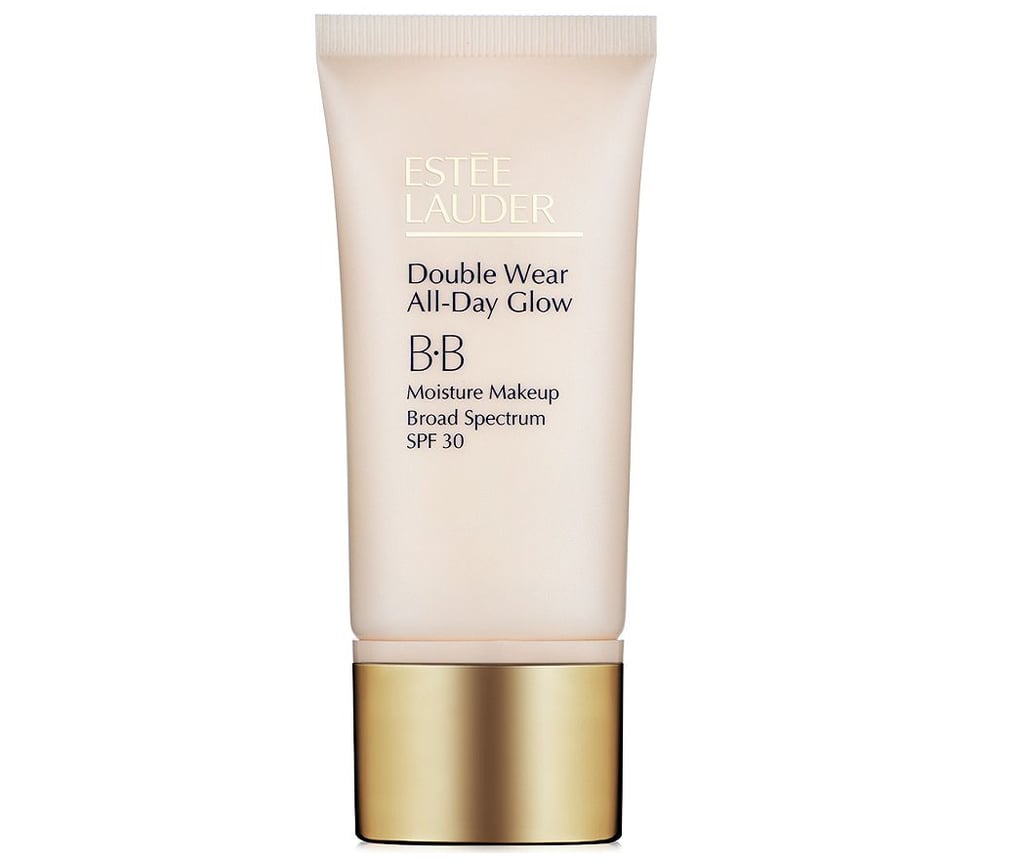 You won't want to fuss with foundation at a festival, but you may still want a bit of coverage, and a BB cream will do just that while also offering skin care benefits and SPF. We like Estée Lauder's Double Wear All Day Glow BB Moisture Makeup Broad Spectrum SPF 30 [4] ($38) since it contains pearlized particles to give you a natural glow and hyaluronic acid to moisturize.
Rodial Super Acids X-treme Hangover Mask

So you partied a little too hard during the headliner — we get it. You're still going to want to get up and go back to the festival the next day, so hit the refresh button with Rodial Super Acids X-treme Hangover Mask [5] ($56). The facial savior eliminates dead skin cells, retains hydration, reduces the appearance of fine lines, and boosts radiance. There's only so much coconut water and Advil can do!
Clinique After Sun Rescue Balm With Aloe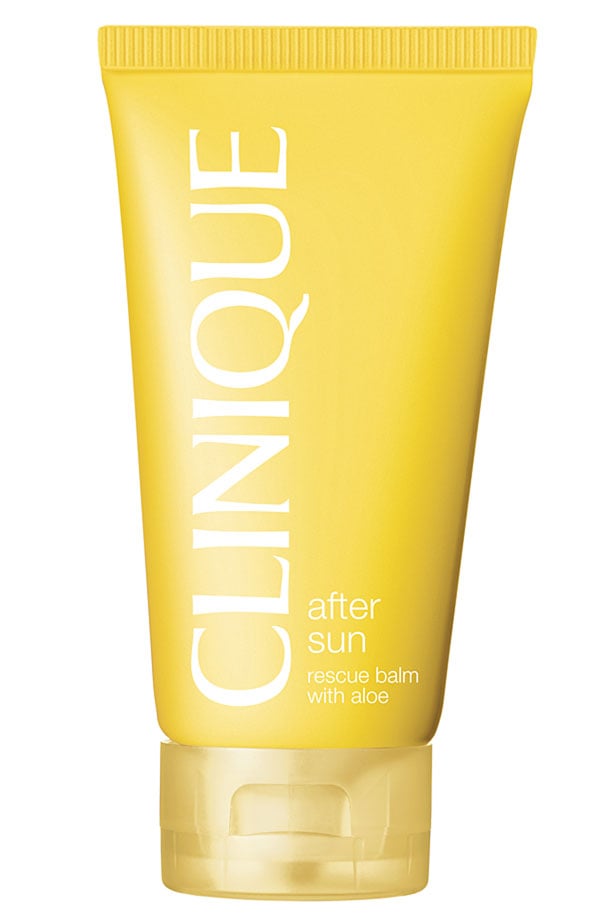 We know you plan on slathering your body and face with sunscreen — still, we know sometimes burns happen. Clinique's After Sun Rescue Balm With Aloe [6] ($23) will be the item you don't want to make room for in your suitcase but will be so happy you did. It helps soothe burns so you can wear your backpack or denim jacket without feeling like it's stinging your scaling skin.
Free People Hand-Painted Wooden Brush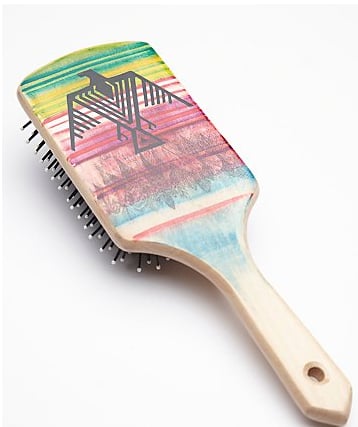 Even if you're planning on going full-on hippie by not washing your hair for three days, you'll still need to brush it at least once a day to get out knots, remove fallen strands, and distribute natural oils to your ends. We love that this boho brush [7] ($38) fits with the festival spirit.
Bug Repellant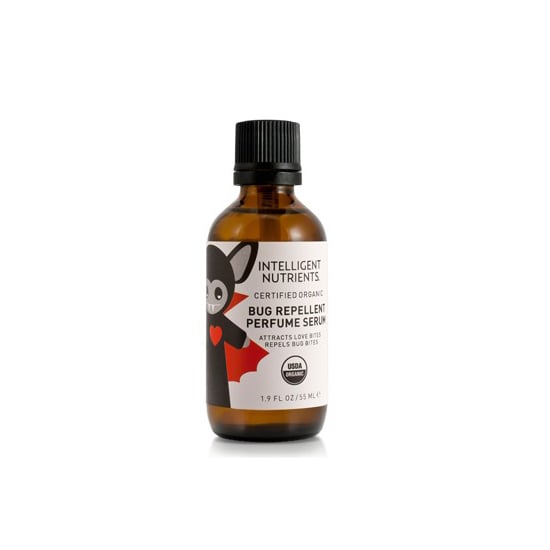 Getting eaten by a million bugs while you're trying to enjoy your favorite band is so not cool. Bug protection doesn't have to smell like weird chemicals, though. In fact, this Intelligent Nutrients perfume serum [8] ($27) does double duty as insect repellant and a fresh citrus fragrance oil.
Easy-Apply Sunscreen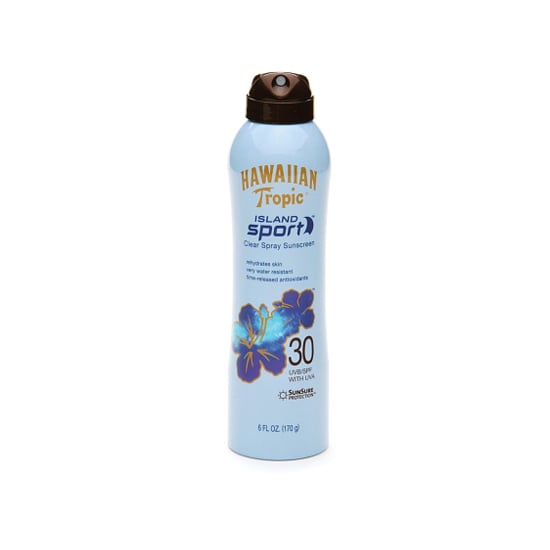 Going to a music festival without sunscreen is just about as wise as going without water. Don't be that person who gets taken to the hospital with second-degree burns. There are plenty of great spray-on sunscreens with wide-spectrum coverage and sweat-resistant formulas. Try Hawaiian Tropic Island Sport SPF 30 [9] ($11). It's completely clear, and because it's dispensed by a spray, you're less likely to miss any spots.
Bandtz Bounce Tricot Hair Ties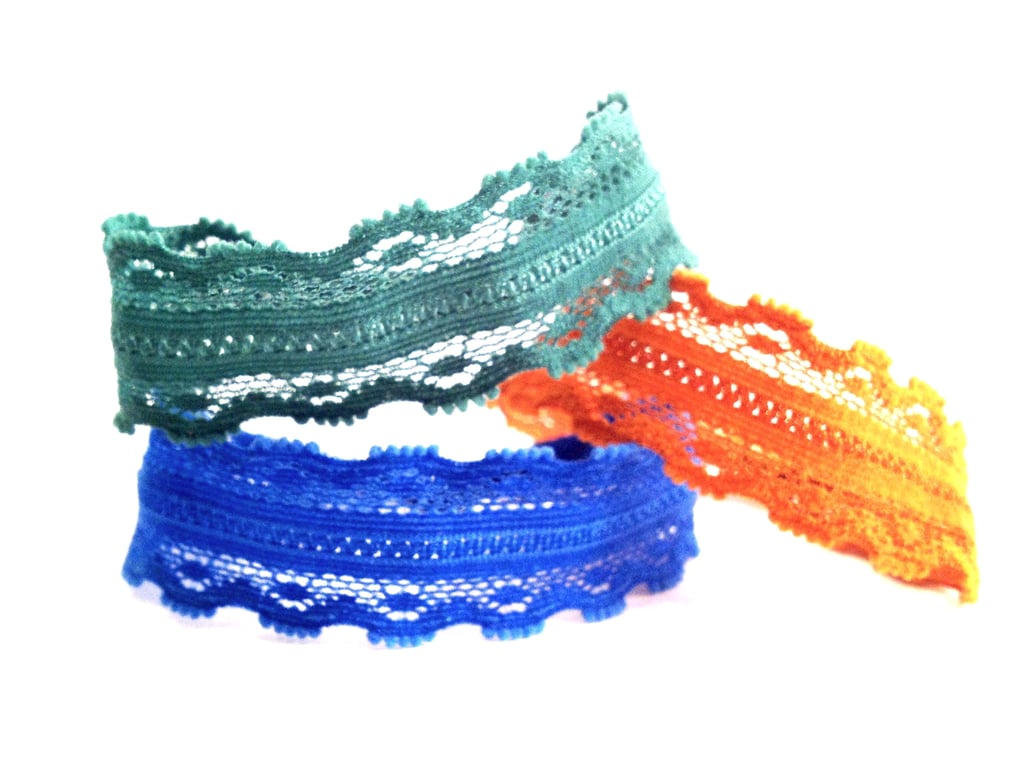 By day three, you're going to be so tired from all of the festivities that you'll be ready to throw last night's strands up into a chic high bun or ponytails. Bandtz Bounce Tricot hand-dyed lace bands [10] ($15) function as both cool bracelets and hair ties. Plus, they won't create creases if you do decide to wear your locks down later.
Multipurpose Wipes
Just because you're out in the sun having a blast doesn't mean you can skimp on your skin care regimen. Luckily, Olay Fresh Effects (S'Wipe Out!) cloths [11] ($5) not only lift away dirt without clogging your pores, but they're also pro at removing makeup.
A Fun Headband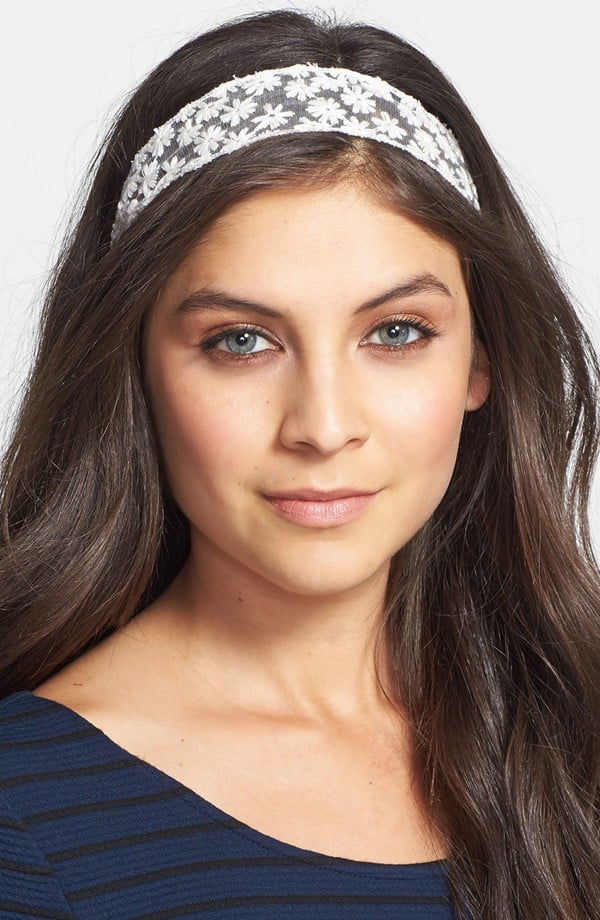 Having hair in your face when it's 90 degrees out is not fun, so even if you have a short style, don't forget to bring along a few hair accessories. And they don't have to be plain Jane, either. This Carole Flower Lace Headband [12] ($10) is a great example of one that's both cute and functional.
A Splash of Color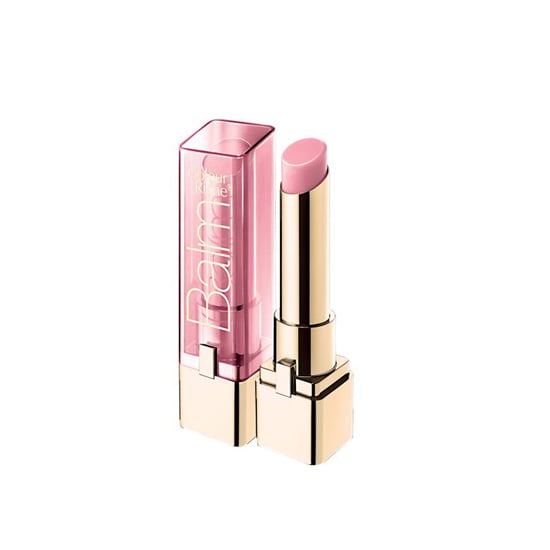 Unless you're talking body paint, festivals aren't exactly makeup central. But you can get a nice pop of color with a pretty lip balm, like L'Oréal Colour Riche [13] ($8). It comes in a variety of bright, cheery shades and has an SPF 15 formulation. Pro tip: you can always use your fingertips to dot lip color on your cheeks and use it as blush.
Batiste Dry Shampoo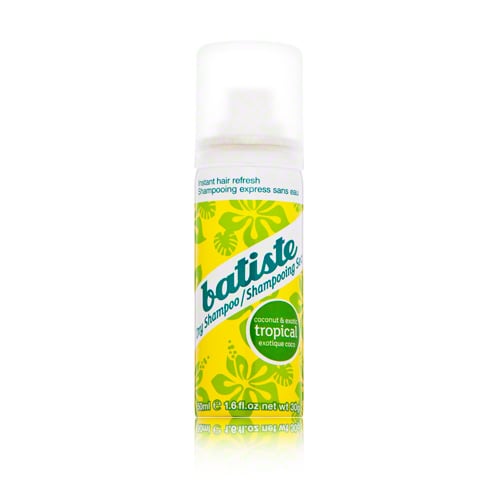 When you're headed from the festival to all of the afterparties, you're not going to want to or have time to wash and blow your hair again (trust us!). Save more time for jamming out by misting your roots with a travel-size dry shampoo like this one from Batiste [14] ($4). Massage it into your scalp with your fingers to absorb excess oil and rock on!
Cool Band-Aids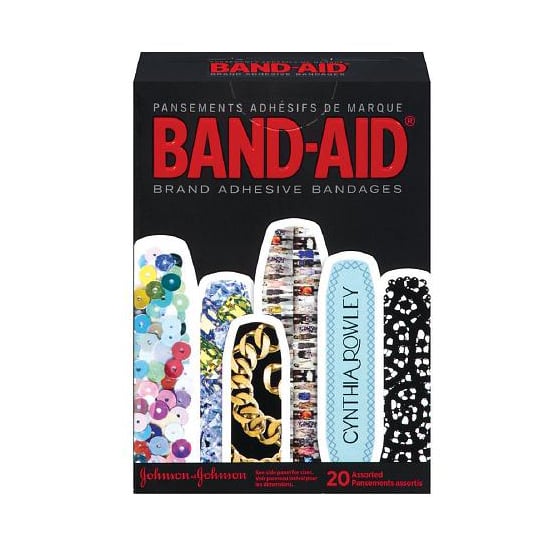 If you're anywhere near a mosh pit, then bumps, cuts, and scrapes are pretty much inevitable, so you might as well protect your wounds in style, like with these Cynthia Rowley Band-Aids [15] ($4).