Cyber Monday Beauty Deals 2011 Directory
Cyber Monday Beauty Deals From A to Z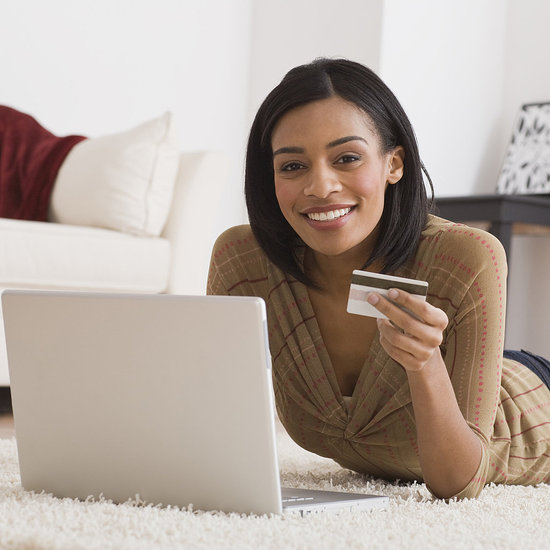 Cyber Monday is the savvy, 120 word-per-minute typer's day to shine in the same way that Black Friday is the former roller derby champion's. Both require speed and cunning, but one is far, far more civilized than the other. There are plenty of amazing beauty deals to be had without leaving your armchair, so to see our big list of guaranteed deals and top-secret promotional codes, just keep reading.
Beauty.com — Spend $100 at Beauty.com and you'll get an Erickson Beamon makeup case full of samples, plus free shipping.
BeautyBar.com — Any purchase over $40 at BeautyBar.com nets a free Philosophy gift set, and the more you spend, the better your gift gets. If you spend at least $40, enter code BBCYBER40. If you spend $60, enter code BBCYBER60, and if you spend at least $80, enter code BBCYBER80.
BeautyRx Skincare — Purchase two products here and get the third for 50 percent off. The coupon will be applied to the most expensive item. Just use code BF2011.
Bliss — 20 percent off all Bliss, Remede, and Elemis products, and 30 percent off select Bliss and Remede sets.
Bobbi Brown — Here, you'll get a three-sample gift set and free standard shipping.
Borghese —Borghese is giving 25 percent off everything but Villa di Borghese Spa at Home accessories and Instant Gratification Insta-Firm Platinum Duo. The promo code is 25CYBER11.
Butter London — The Brit-inspired nail polish brand is offering 30 percent off with code CELEBRATE11.
Clarisonic — Get 20 percent off when you buy any two Clarisonic tools, plus a travel bag, bottle of body serum, and free shipping with any purchase.
Dr. Dennis Gross Skincare — 20 percent off all the Dr. Gross products you could want.
Elizabeth Arden — Receive 25 percent off and free shipping on any order with code BF2 at checkout.
Elizabeth Street Cosmetics — Buy a $100 gift certificate and get a Clipper Street gloss for yourself.
John Masters Organics — A nice 25 percent discount of all their regular-sized products with code HOLIDAY11.
Marie Veronique Organics — Marie Veronique Organics will be offering 25 percent off their entire line as well.
Shiseido — Get a Shiseido Makeup Favorites bonus kit with any $50 purchase, plus free shipping when you spend $50 or more.
SpaceNK.com — Spend $150 and enter code THANKS150 to receive a complimentary gift with 10 deluxe-sized samples.
StocknGo.com — 25 percent off purchases $25 and up when you use discount code CYBER25.
Suki Skincare — Buy one product from SukiSkincare.com and get another of the same for free. Plus, for every $50 you spend, you get a free lip kit. Enter code Thanks2011 at checkout.
Sultra.com — This styling brand's Slim Luxe half-inch flat iron, usually $210, is going for $50, and the Wicked Pink one-inch iron, normally $165, is going for $65.
Tarte — $10 off purchases of $50, $20 off purchases of $75, and $30 off purchases of $100 or more, plus a free gift with every order, and free shipping on orders of $40 or more. Just use code CYBER at checkout.
Three Custom Color Specialists — Use code CYBER11 when you check out at ThreeCustom.com and save 30 percent site-wide.