After partying the night away on New Year's Eve, sometimes you need to detox to refresh your body and mind. After a celebrity expert told me it was time to detox my skin and take off my layers of self-tanner, I decided to book a body scrub and leave it to the pros. Paul Labrecque, a high-end spa on NYC's Upper East Side, seemed like the perfect place to get my skin buffed and brightened, via the green coffee bean detox body wrap. Plus, the concoction contains many of my favorite natural ingredients — coffee beans, jalapeño, and mint. The formula works to energize, purify, tone, and smooth skin, which is perfect for those worried about cellulite. Caffeine has firming properties, jalapeño draws out toxins, aloe is soothing, and mint makes you smell and feel fresh.
The process began with the esthetician applying the grainy scrub all over my body, focusing more on zones like my love handles, my butt, and the backs of my thighs. Once fully coated, I was wrapped in a foil blanket for 20 minutes so the ingredients could sink in. Then, I rinsed off and was told not to use any moisturizer on my body until the morning, so as not to interfere with the potion. The areas where we added the most formula felt a bit tingly (from the jalapeño) but in a good way. I can honestly say that the skin on my entire body looked the brightest and smoothest it had in months (maybe even years!), which inspired me to get a breakdown of the scrub so you can DIY [1] it at home. Enjoy!
The Recipe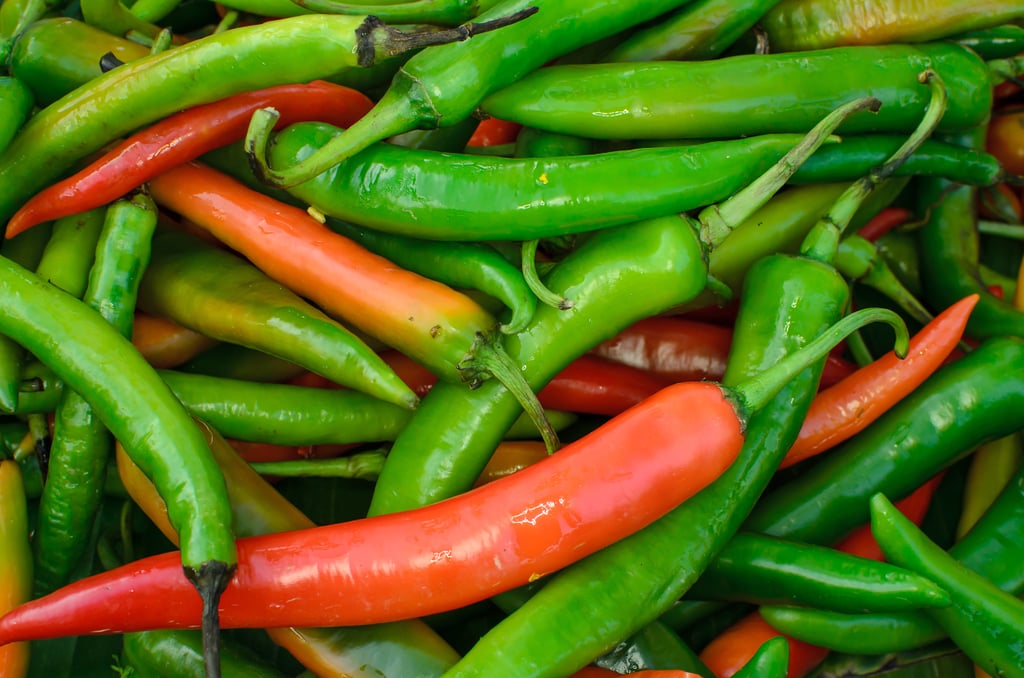 Ingredients:
1/2 cup green coffee beans
1 cup warm water
1/2 of a jalapeño pepper
1 bunch fresh mint
1/2 cup green coffee bean oil
Steps:
Blend the ingredients together until they create a creamy paste.
Apply the paste all over your body, kneading into areas that need it, using a cupping method in a clockwise circular motion. (Note: I did not do cupping; instead we massaged it harder on certain areas).
Wrap yourself in a warm blanket for 20 minutes.
Rinse the scrub off. Wait to apply lotion until the next day (unless you are beach-bound, in which case you will want to put extra SPF on your clean skin).