Even though Summer is winding down, we refuse to give up our sun-kissed beach waves! Indie Lee [1], the brilliant beauty pro behind the eco-chic and natural skin care website, has come to the rescue with a genius DIY [2] beach spray. It'll let you keep your California girl vibes going all year round!
This Summer put away the curling iron and hair straightener and try a new look: beach waves. Beach waves look sexy, carefree, and are easy to style. It's one of the few hairstyles that doesn't require any hot tools, won't leave your hair damaged, and anyone with shoulder length hair can wear them.
Sea salt spray can re-create the tousled waves that we usually get after a long day at the beach. Some companies sell sea salt spray that costs as much as $30 and many of these bottled brands contain too much salt and alcohol, which end up drying out your hair. Save money and time by trying our simple DIY [3].
What You'll Need:
A spray bottle. You can find one at your local grocery or dollar store.
A little less than 8 ounces lukewarm water.
1 teaspoon sea salt. Add more salt for oilier hair.
1 teaspoon coconut oil.
A small dab of aloe vera gel to maintain hold.
Source: Shutterstock [4]
Measure 1 Teaspoon Sea Salt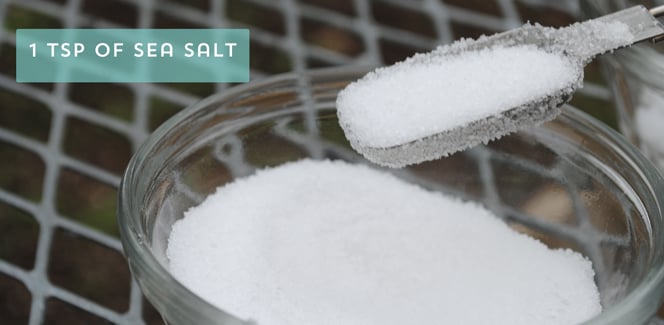 Source: Indie Lee [5]
Measure 1/2 Teaspoon Coconut Oil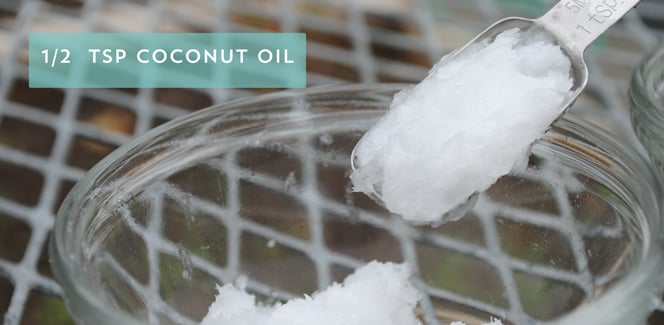 Source: Indie Lee [6]
Mix Together With Water and Aloe Vera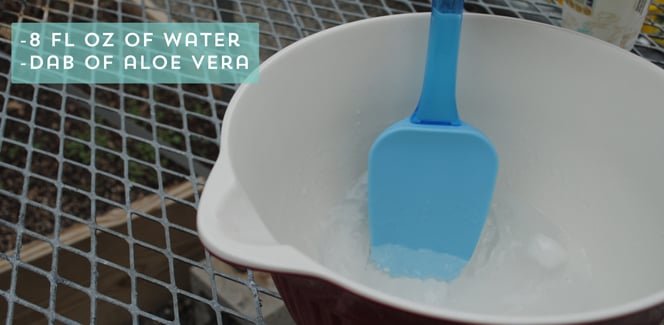 Source: Indie Lee [7]
Pour Into Spray Bottle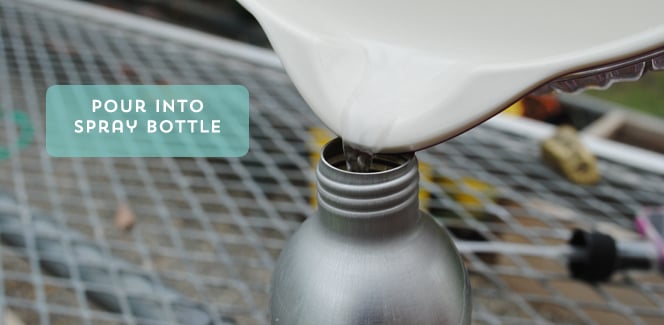 You can add in 2 to 5 drops of essential oil depending on your hair type. Chamomile can bring out natural highlights in blonde colored hair. Rosemary can help bring out the richness in dark colored hair. Tea tree oil is good for oily hair types because it won't weigh down your hair.
Source: Indie Lee [8]