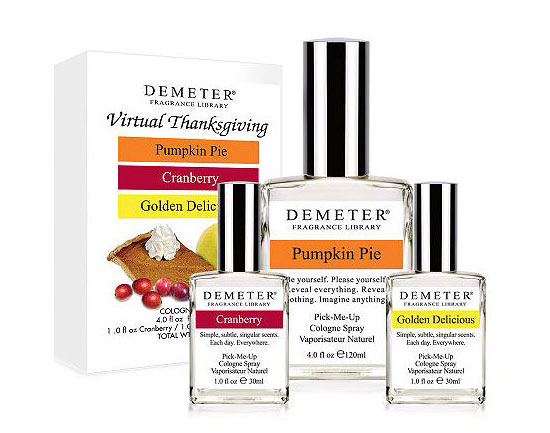 The creative folks at
Demeter Fragrance Library
are at it again. (Yes, the same ones that brought us
a cannabis-inspired cologne
and many other
unconventional scents
.) The latest offering is seasonally appropriate:
Virtual Thanksgiving
($36). If you love perfume
and
pie, you're in for a real treat, as the set includes a trio of gourmand fragrances that seem —
seem
being the operative word here — almost good enough to eat. It includes Pumpkin Pie, Cranberry, and Golden Delicious Apple scents. Think it's a smart idea, or is this a turkey?