Did You Write Your Letter to Santa?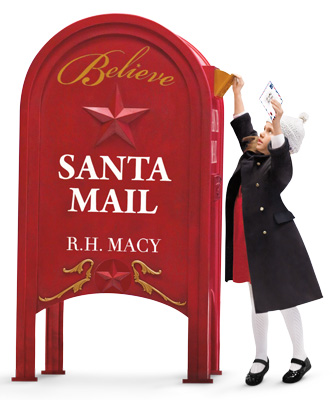 We can all remember writing letters to Santa when we were little and hoping we made the "nice" list. Well, Macy's has decided to bring back that feeling.
Head on over to Macy'sBelieve.com to write your letter to Santa. For every letter Santa receives, Macy's will donate $1 to the Make a Wish Foundation. How cool is that? A wish for you and the opportunity to give kids in need a million reasons to believe.