Do You Have the Right Fit?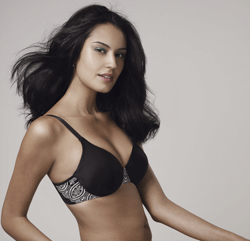 Did you know that 80 percent of women wear the wrong bra size? Bras aren't meant to be uncomfortable, so Macy's is launching a national event, Fit Matters to help you get the right fit for your body.
The right bra will not only have you tugging less throughout the day, but it can also make you look slimmer! Don't you want the right fit? Head into any Macy's for a free, yes free, fitting and they will have you fixed up in no time! The process only takes 15 minutes, and you'll be happy you did it! Click here for more information on why Fit Matters.