This Sunday, Downton Abbey returns to PBS for a fourth season. And while the Brits have flooded the Internet with spoilers, the only thing we're willing to reveal is this: '20s beauty has taken over the estate. From flapper hairstyles to rouge pots, the women are leaving the Edwardian era behind for a more modern look. It all started with the arrival of Mary's curling contraption last season, but now you can expect to see everyone with cropped cuts and formfitting fashion (except the Dowager Countess, of course). And perhaps you'll get to see what a '20s wedding [1] looks like when you tune in . . .
Source: ITV [2]
Bluntly Bobbed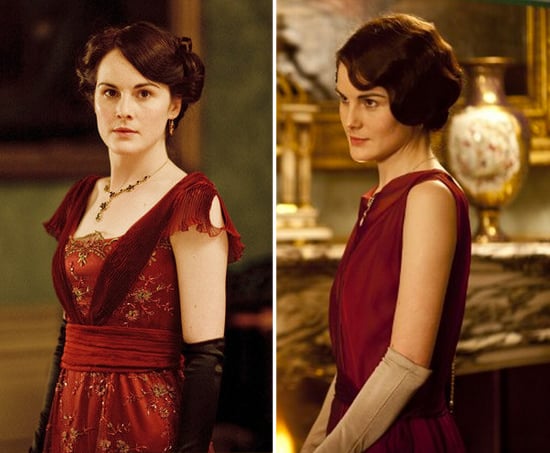 In seasons one and two (which take place between 1912 and 1920), Mary is seen wearing more complex coiffures. During that time, these types of intricate updos signified maturity among women, a trait Lady Mary often flaunts. But as the 1920s progressed, the bobbed style came into fashion due to American influences like Louise Brooks and Irene Castle. Women began chopping off their length for the more daring chin-length look.
Source: ITV [3]
Curls vs. Crimps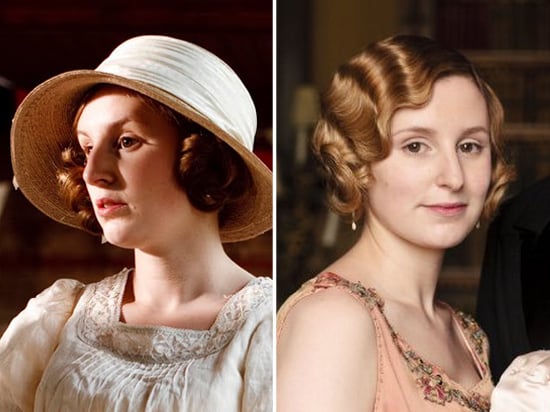 In season two, the Crawley clan procures a curling iron, which was likely the first of many hair accoutrements to be found at the estate. And with the rise of the bob came the invention of the bobby pin. Edith may have worn hair wavers at night or used a Marcel iron (with assistance, of course) to create this more modern crimped style.
Source: ITV [4]
Blushing Beauty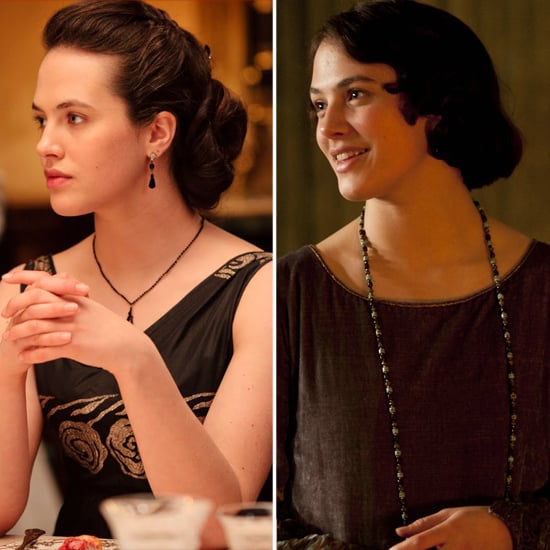 Sybil is already a beacon of independence as the series starts, often stating her opinions and even working as a nurse during the Great War. So it's no surprise that she, too, adopts the shorter hair of the day. The makeup industry also picked up during the '20s, with a wider array of blush, mascara, and lipstick offerings made available.
Source: ITV [5]
Hat Trick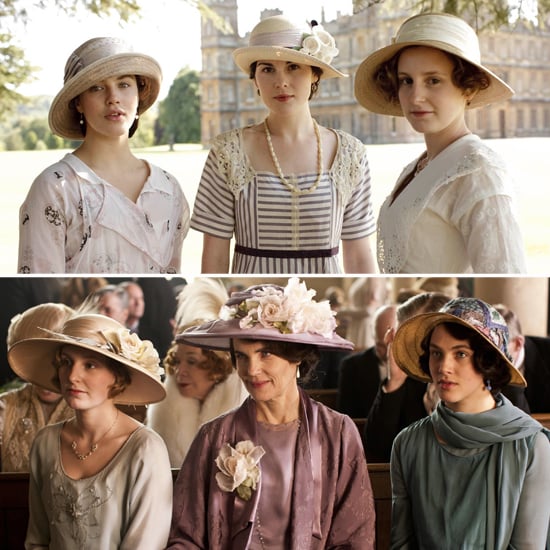 Hats during the time period of Downton Abbey were larger than life. Flowers, ribbons, and feathers adorned wide-brimmed hats that protected delicate skin from the sun and accommodated a plethora of curls. But with the rise of shorn hairstyles, hats eventually became more close-fitting to better complement the bob.
Source: ITV [6]
Old World vs. New World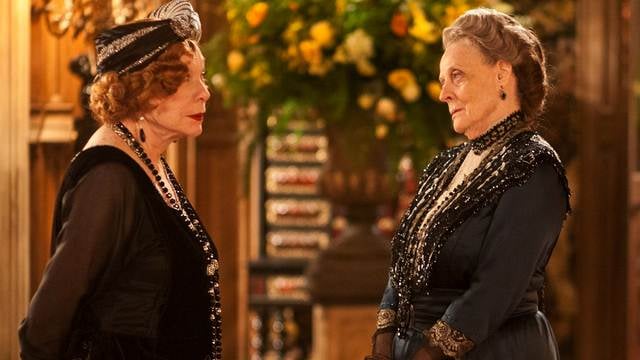 The addition of Cora's mother, Martha Levinson, to the cast creates a clash of sorts. The Dowager Countess of Grantham represents the classic Edwardian age (think: Gibson Girls), while the visiting matriarch embraces a more nontraditional persona (think: Louise Brooks). As you can see, Martha (left) doesn't shy away from loads of accessories and a bit of lip rouge. British blue-blood culture and red-blooded American idealism will likely butt heads throughout the new season.
Source: ITV [7]