OK, so there's just about a week left to shop for a Halloween [1] costume. Calm down, because we've collected 13 cute, easy costumes that will make you the life of the party no matter how dressed up everyone else is. And don't fret — for many of these looks, all you need is a black eyeliner pencil and a little attitude.
Hear Me Roar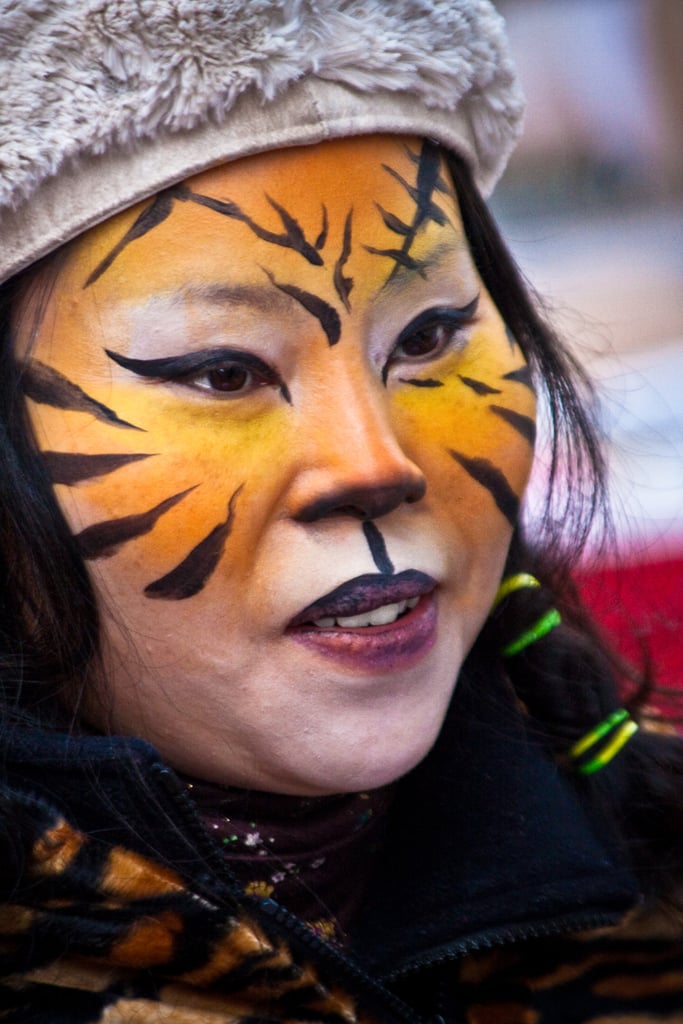 Feed your feline frenzy with this easy-to-do tiger face paint.
Source: Flickr user Garry Knight [3]
Alluring Antelope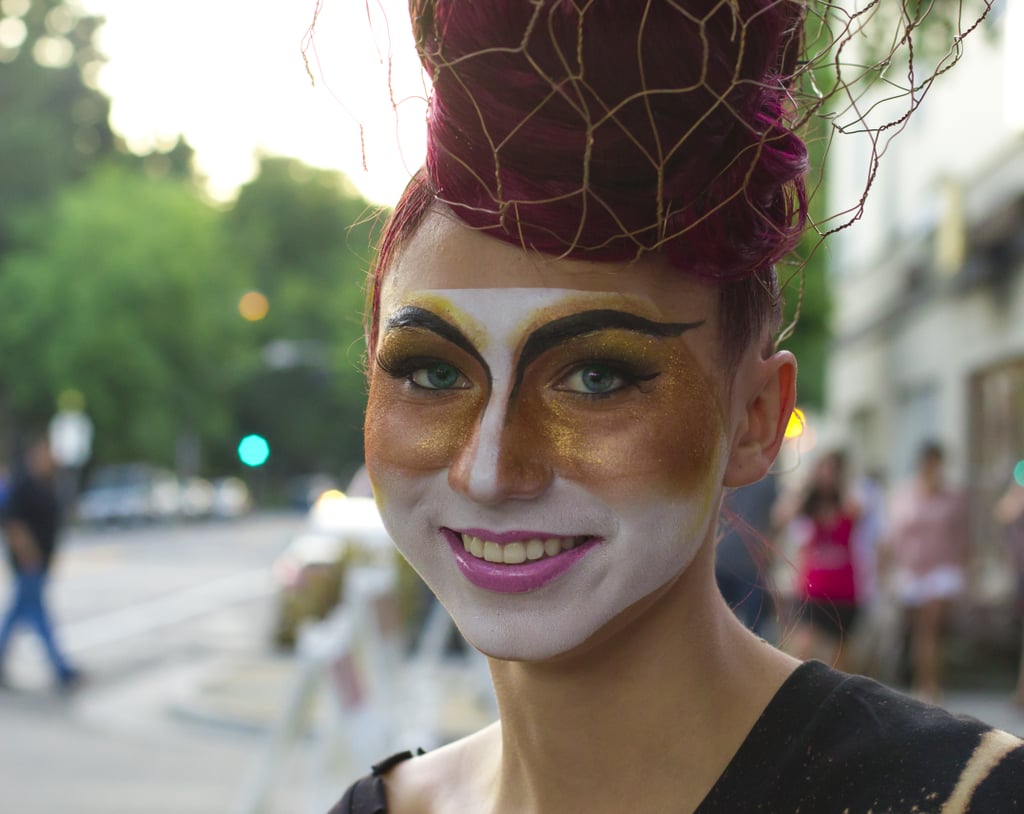 You'll look like you stepped right out of The Lion King with this fun face paint.
Source: Flickr user micadew [4]
Creepy Clown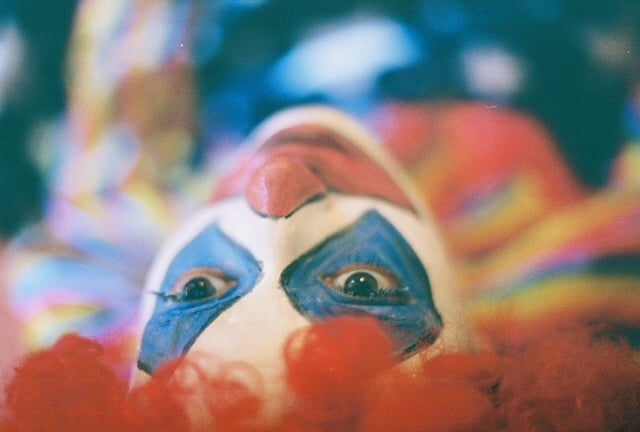 Part cute and part creepy, this classic Halloween [5] costume is probably one of the easiest ones in the world to pull off.
Source: Flickr user Alyssa L. Miller [6]
Ziggy Stardust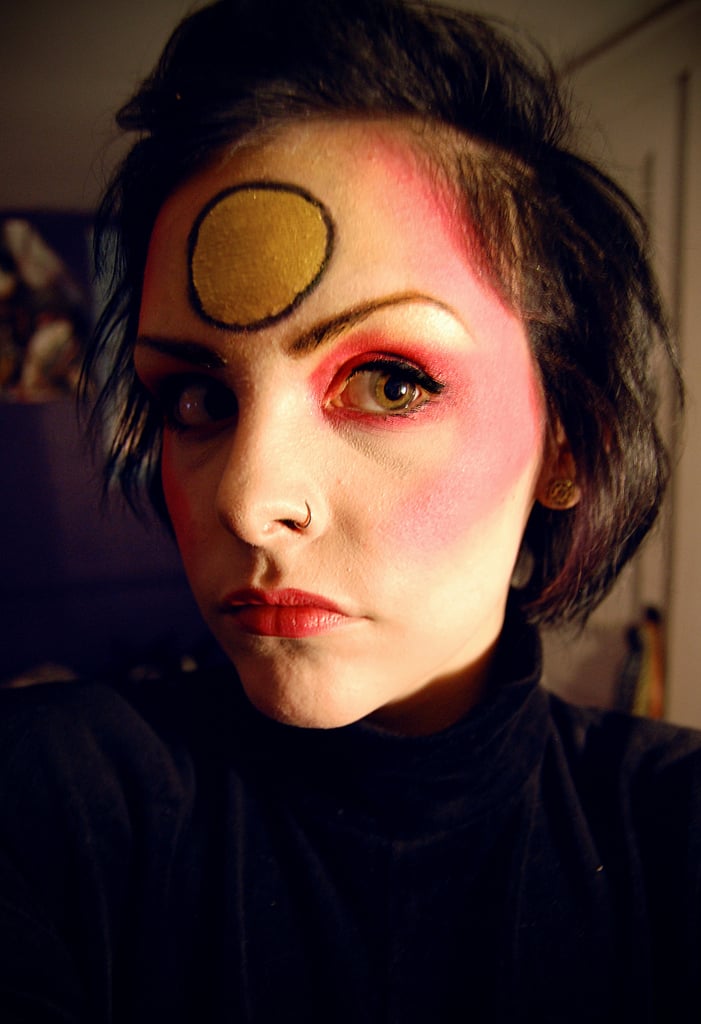 Channel your inner David Bowie and use up all your blush with this easy Ziggy Stardust interpretation. Stencil a circle using the bottom of any round canister to get it just right.
Source: Flickr user Zawezome [7]
Old Blue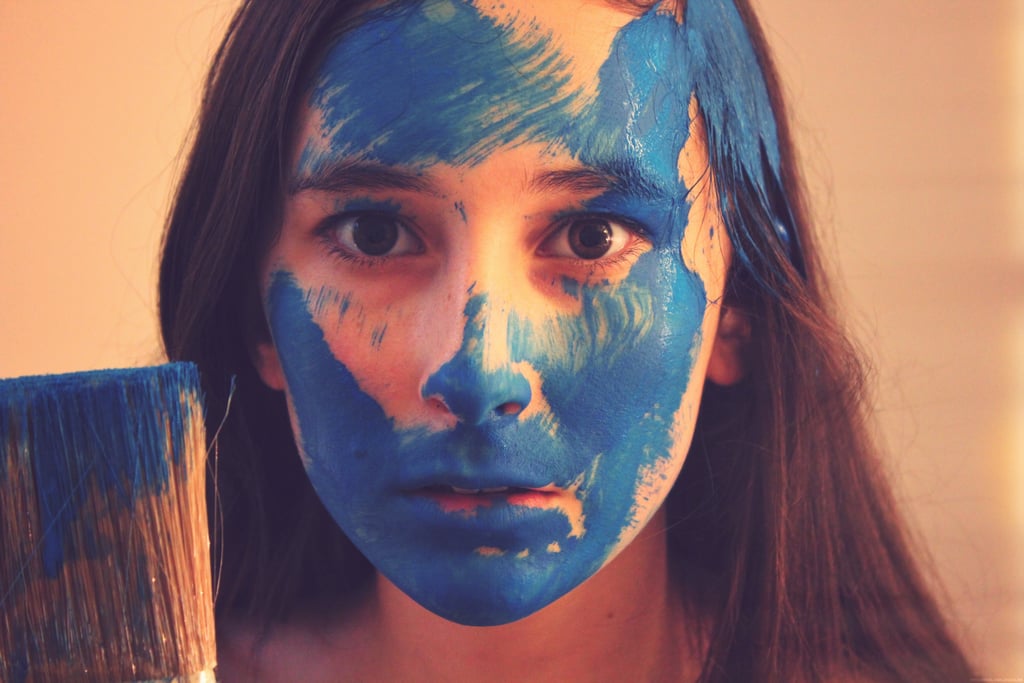 Anyone can drench themselves in green paint to become Frankenstein, but going blue is a little more unexpected for Halloween [8]. But you'll have to decide: Smurf or Blue Man Group?
Source: Flickr user martinak15 [9]
Apocalypse Now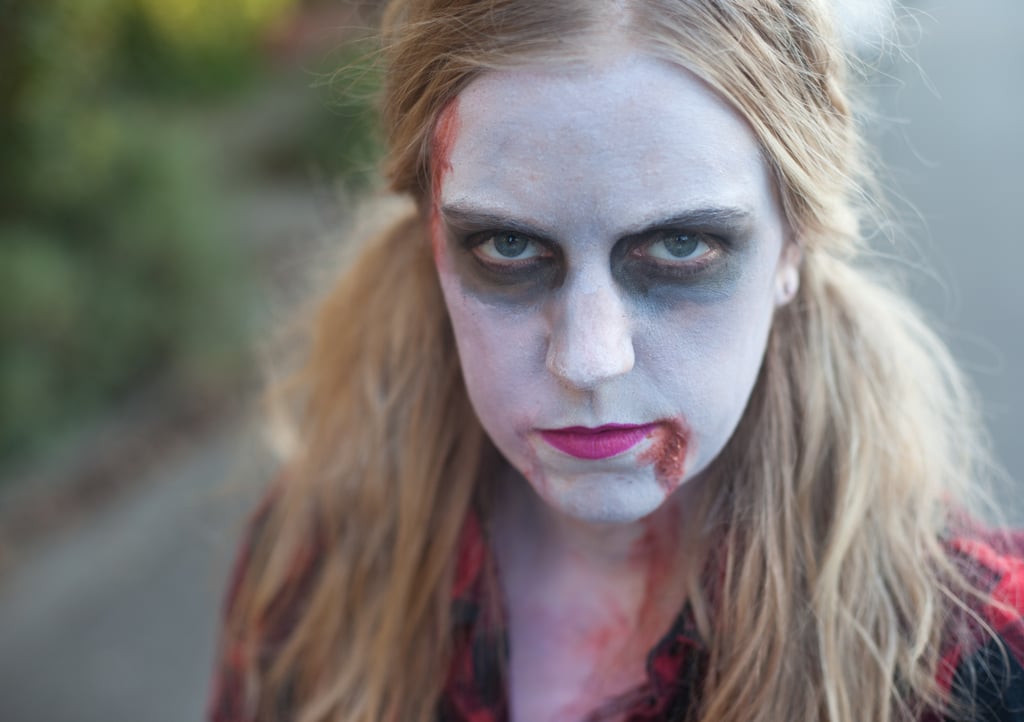 This zombie-girl costume is easy to re-create using too-light face powder. Just smudge your eyeliner to accentuate undead dark circles, and smear your lipstick to get the flesh-eating look.
Source: Flickr user neil conway [10]
Wood Nymph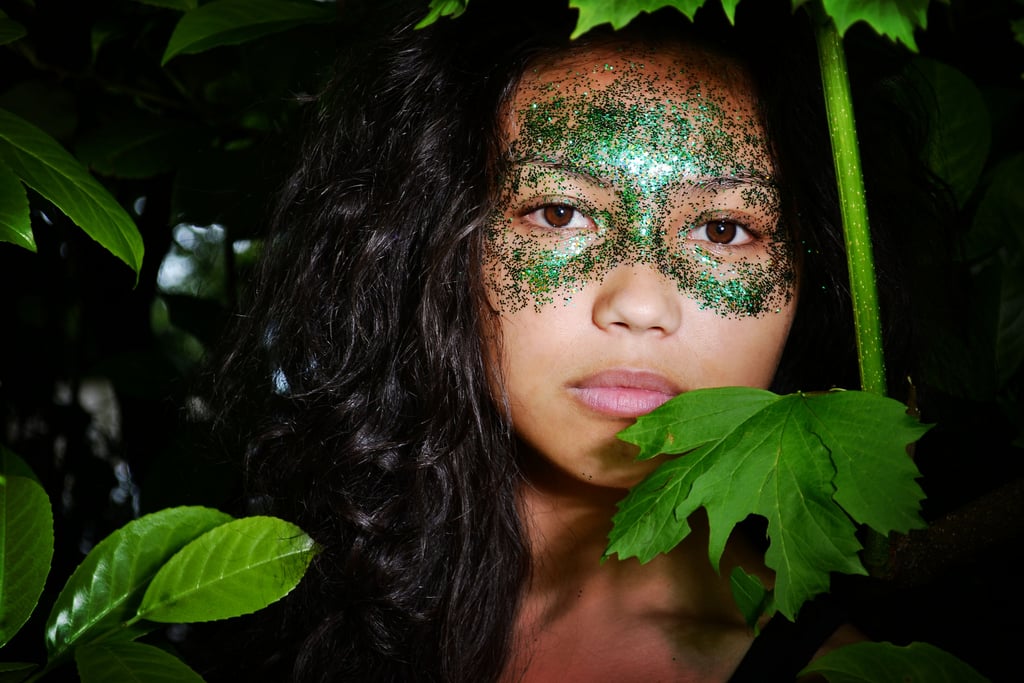 Become a forest-dwelling creature with the help of beach spray, a few precariously placed Fall leaves, and glitter.
Source: Flickr user Sasha D Butler [11]
Dino-Mite Idea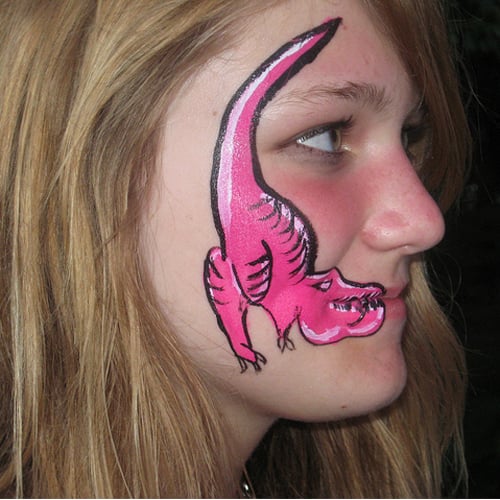 For this one, you can either trace a dinosaur (or alligator, snake, etc.), or have someone with a little drawing skill do the placement. Whatever the case, it's a roaring good time.
Source: Flickr user Miss a Liss [12]
Picas-Say It Ain't So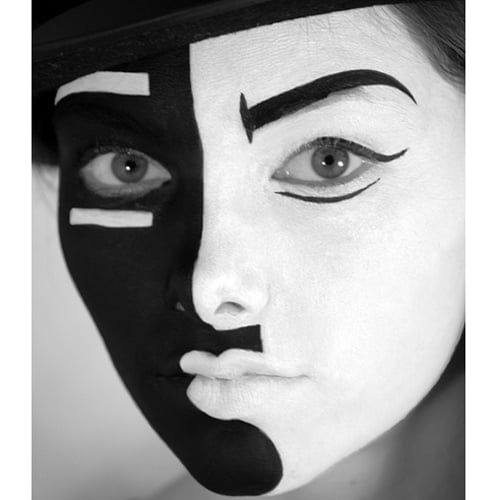 Monochrome face paint and a few interesting lines will make you look just like something out of Picasso's oeuvre.
Source: Flickr user katiebench [13]
Museum of Modern Makeup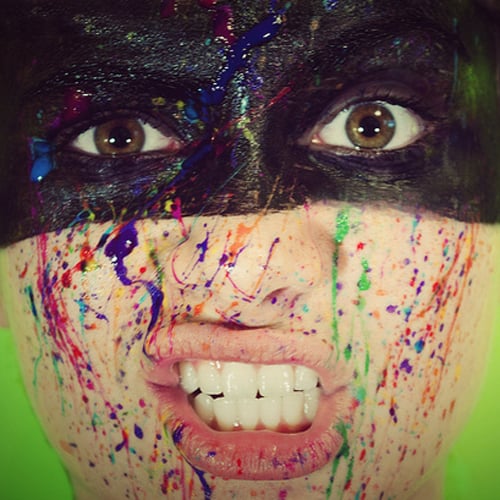 Add some Jackson Pollock splatter, and suddenly you're a living representation of midcentury artistic styles.
Source: Flickr user GabrielaP93 [14]
You Van Gough, Girl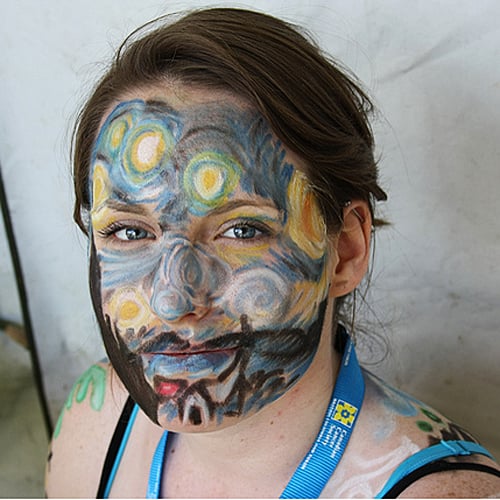 It'll be a starry night indeed if you sweep on some pastel shades and swirl up your face.
Source: Flickr user proudcanadianeh [15]
Be Two-Faced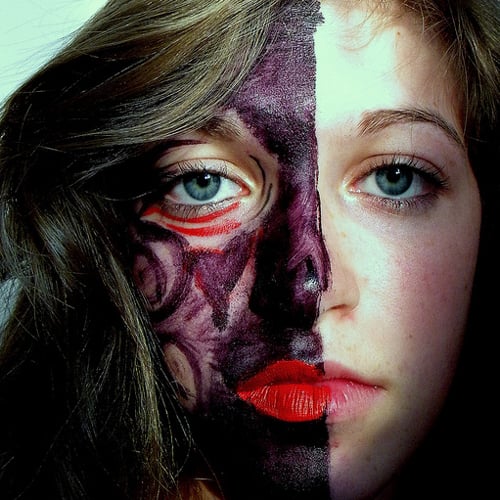 You can be half-human, half-dead, half-mutated, etc. Easy, and any color combination will work.
Source: Flickr user CitySkylineSouvenir [16]
Masked Avenger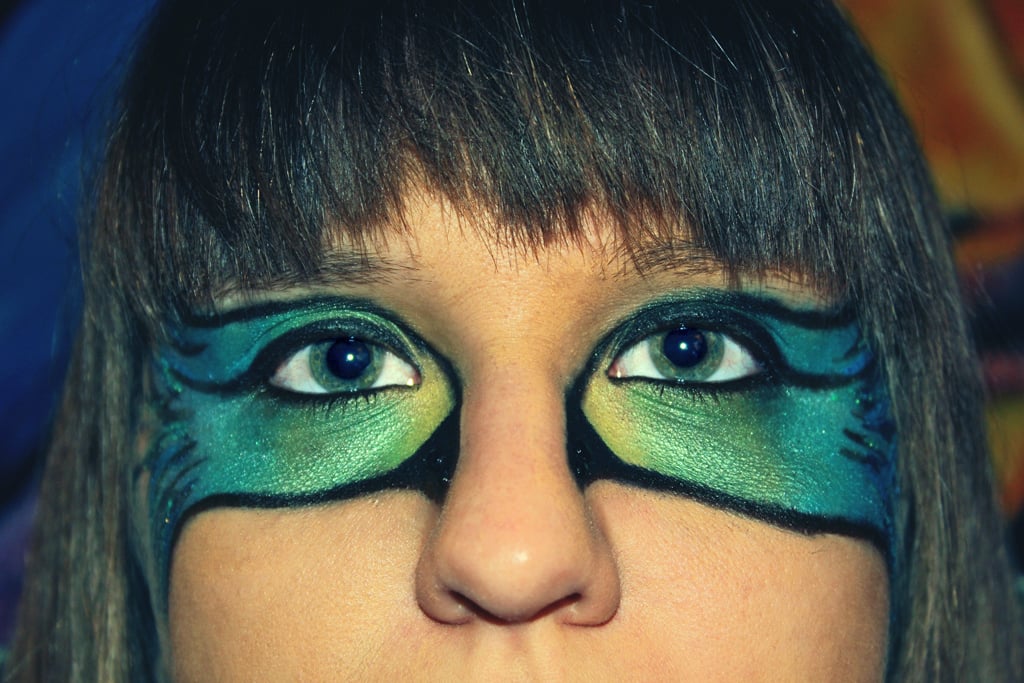 Using whatever color face paint or eye shadow you have lying around to make a "mask" may seem like the laziest costume possible, but with a few skillful strokes, it can become a piece of art.
Source: Flickr user nothing_beneath [17]