OK, so there's less than 24 hours left to shop for a Halloween [1] costume. Calm down, because we've collected over 20 cute, easy costumes that will make you the life of the party no matter how dressed up everyone else is. And don't fret — for many of these looks, all you need is a black eyeliner pencil and a little attitude.
Cute Kitty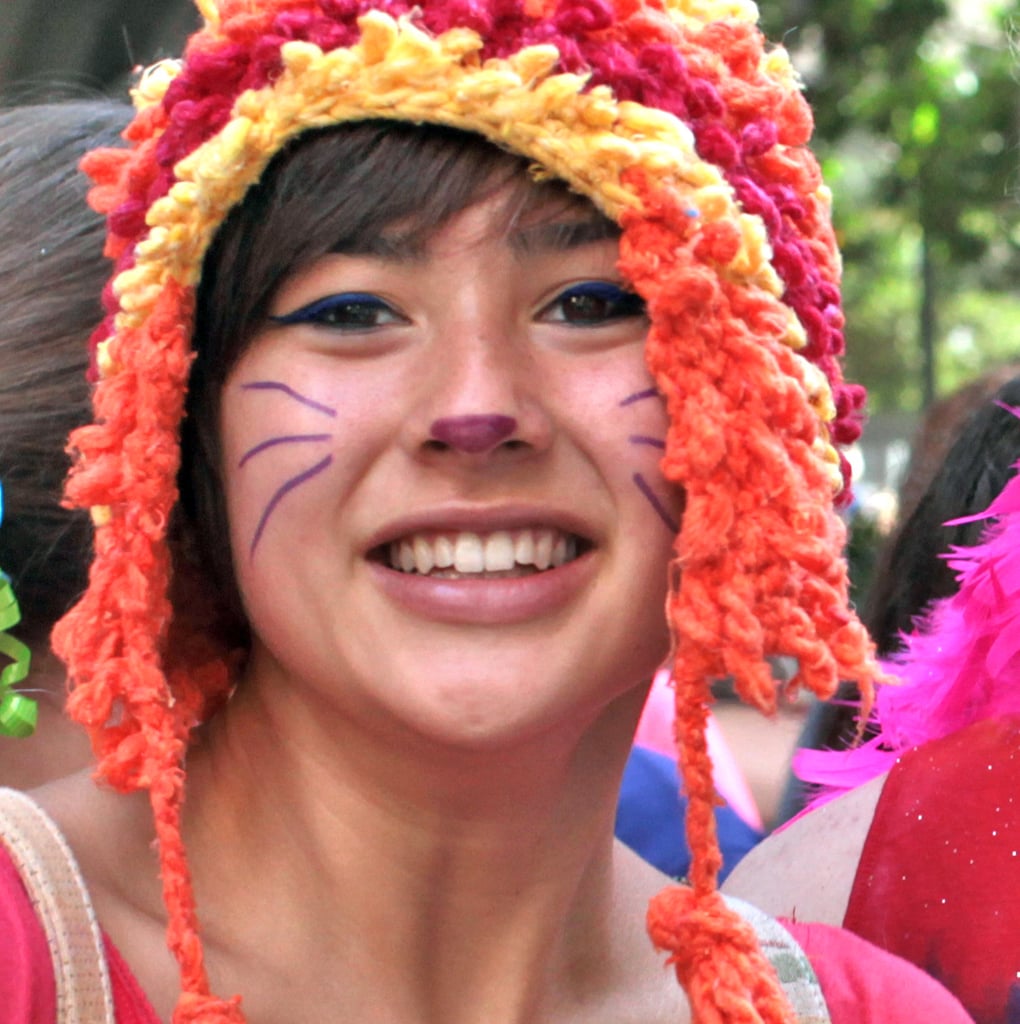 When in doubt, a kitten is an easy go-to. This look can even be pulled off with some eyeliner!
Source: Flickr user Letsdance Tonightaway [2]
Hear Me Roar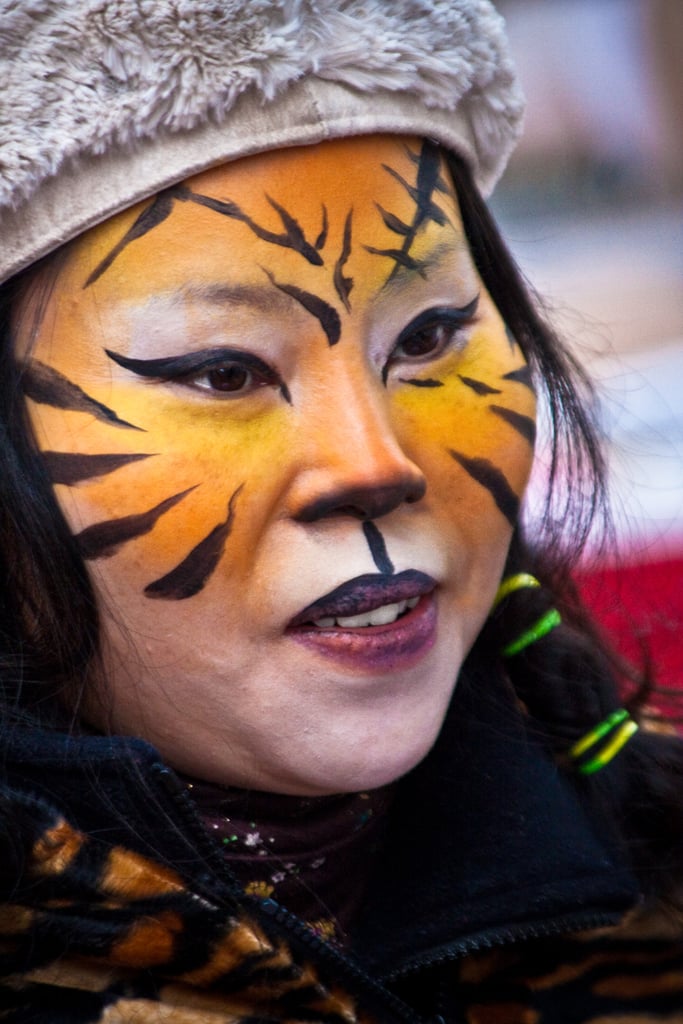 Feed your feline frenzy with this easy-to-do tiger face paint.
Source: Flickr user Garry Knight [3]
Alluring Antelope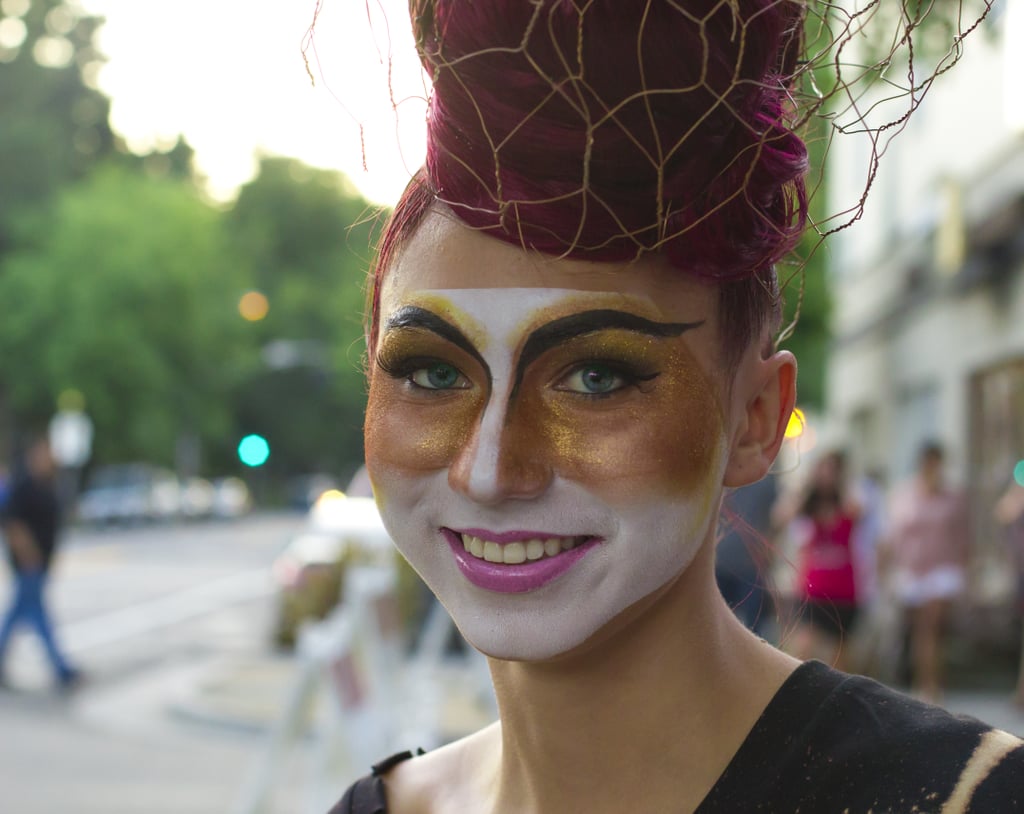 You'll look like you stepped right out of The Lion King with this fun face paint.
Source: Flickr user micadew [4]
Creepy Clown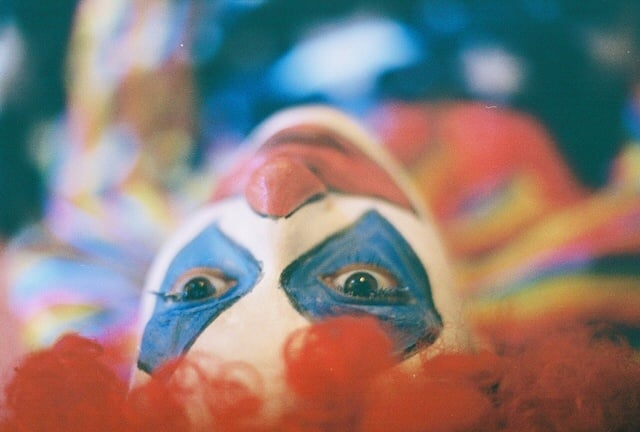 Part cute and part creepy, this classic Halloween [5] costume is probably one of the easiest ones in the world to pull off.
Source: Flickr user Alyssa L. Miller [6]
Ziggy Stardust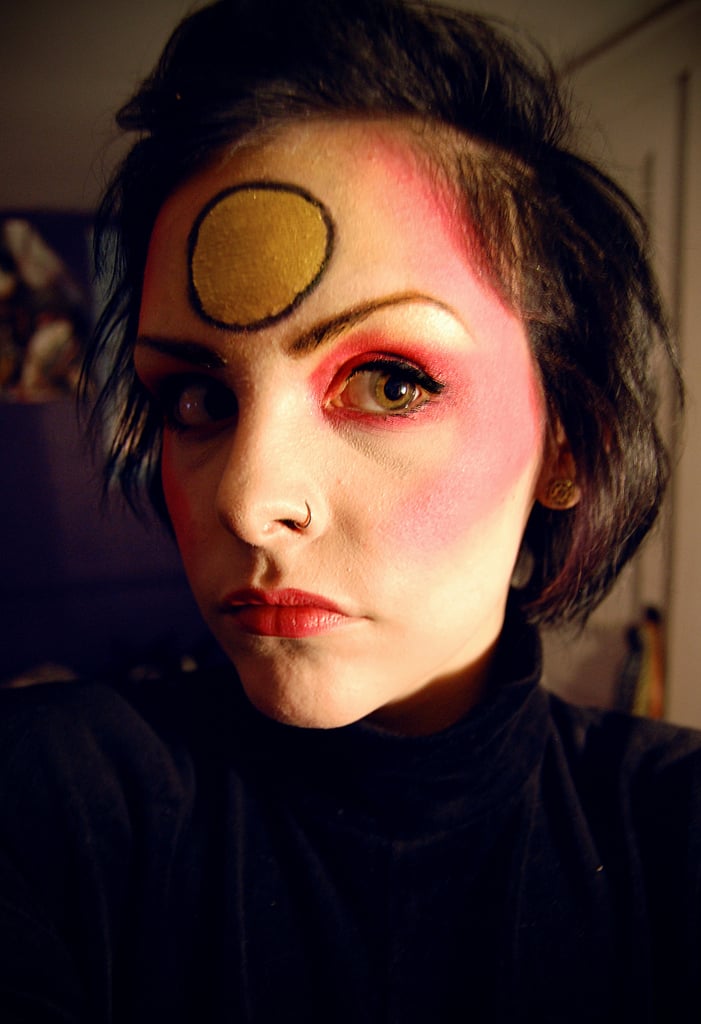 Channel your inner David Bowie and use up all your blush with this easy Ziggy Stardust interpretation. Stencil a circle using the bottom of any round canister to get it just right.
Source: Flickr user Zawezome [7]
Old Blue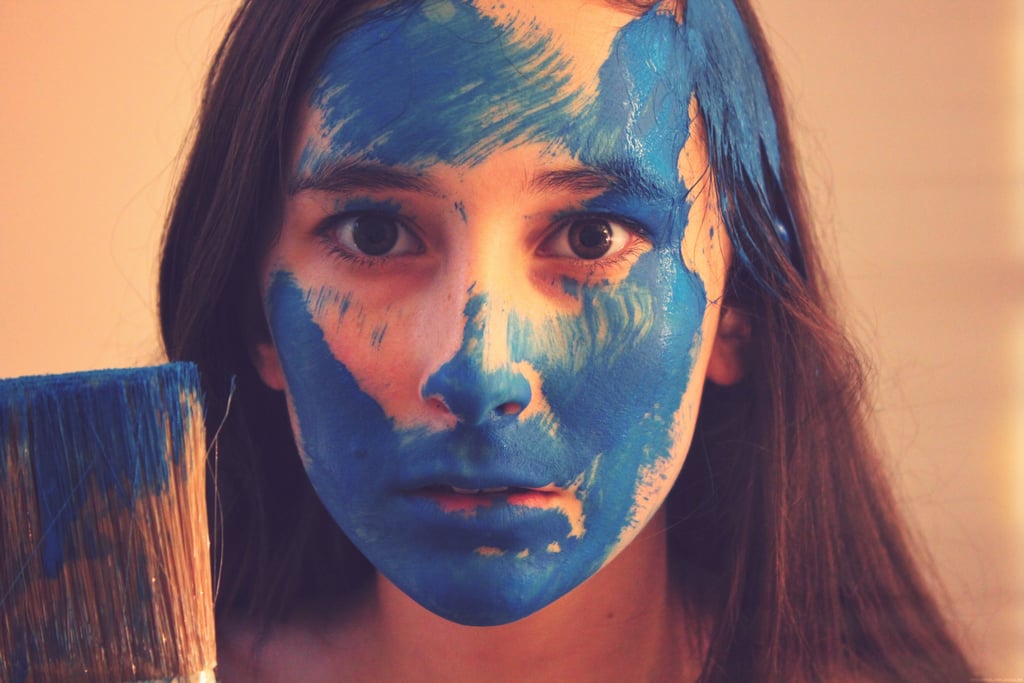 Anyone can drench themselves in green paint to become Frankenstein, but going blue is a little more unexpected for Halloween [8]. But you'll have to decide: Smurf or Blue Man Group?
Source: Flickr user martinak15 [9]
Apocalypse Now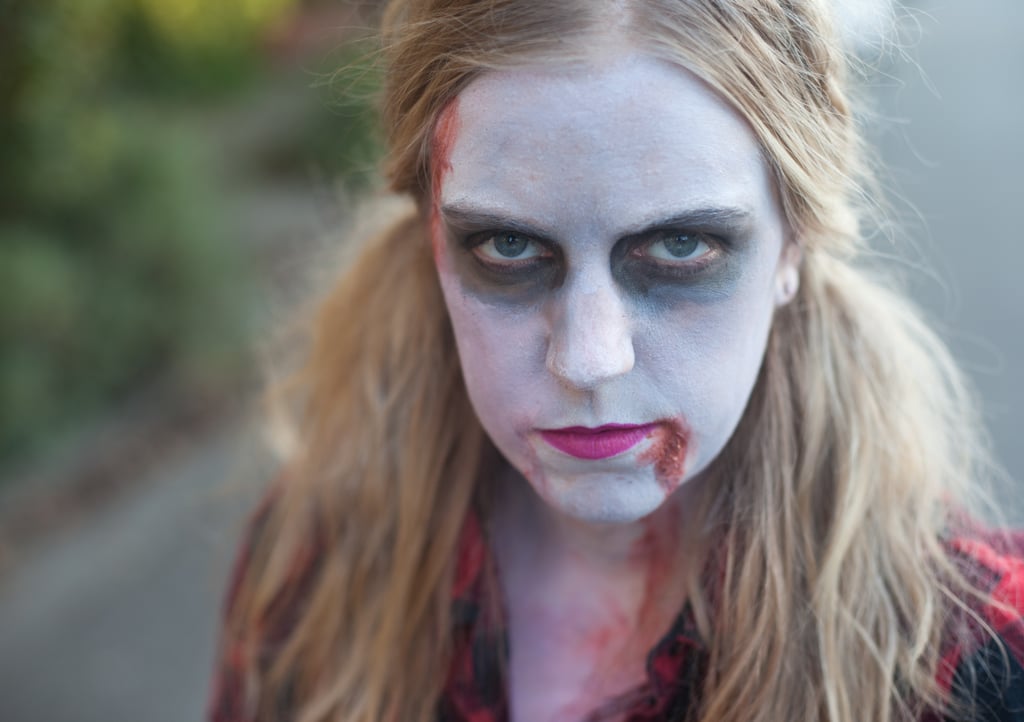 This zombie-girl costume is easy to re-create using too-light face powder. Just smudge your eyeliner to accentuate undead dark circles, and smear your lipstick to get the flesh-eating look.
Source: Flickr user neil conway [10]
Wood Nymph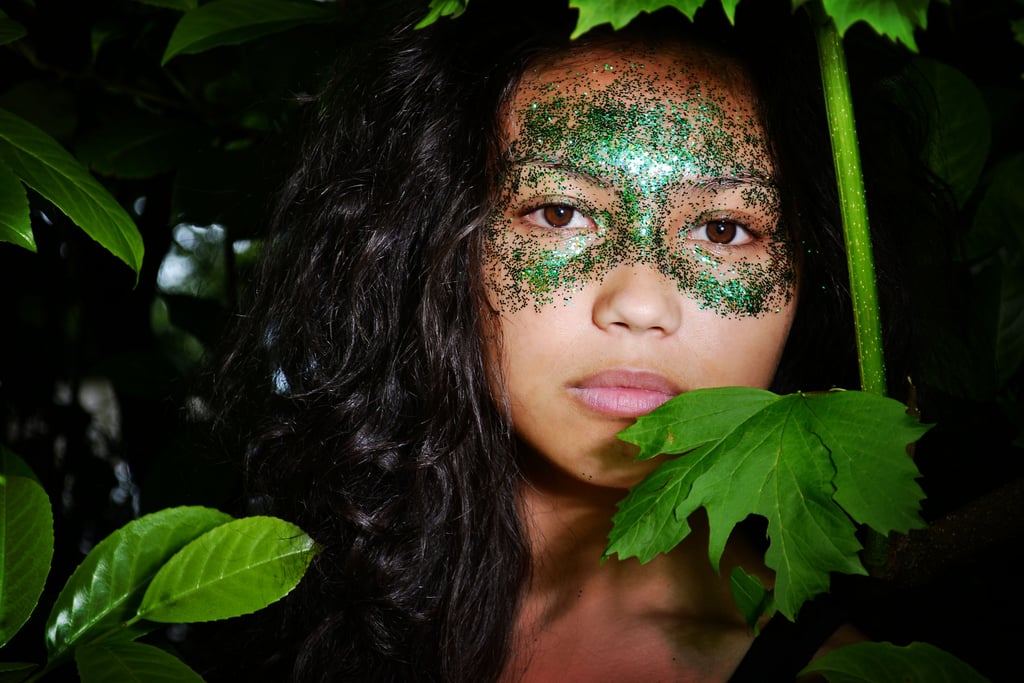 Become a forest-dwelling creature with the help of beach spray, a few precariously placed Fall leaves, and glitter.
Source: Flickr user Sasha D Butler [11]
Dino-Mite Idea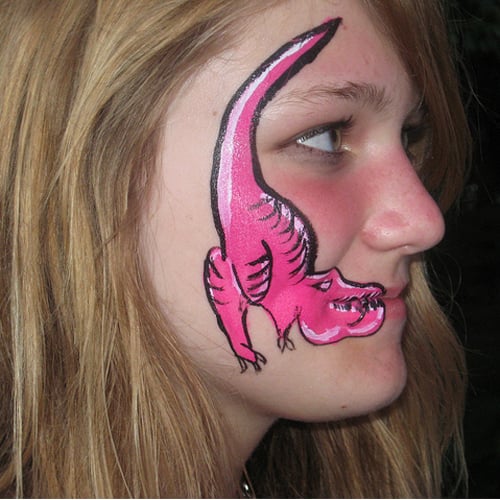 For this one, you can either trace a dinosaur (or alligator, snake, etc.), or have someone with a little drawing skill do the placement. Whatever the case, it's a roaring good time.
Source: Flickr user Miss a Liss [12]
Picas-Say It Ain't So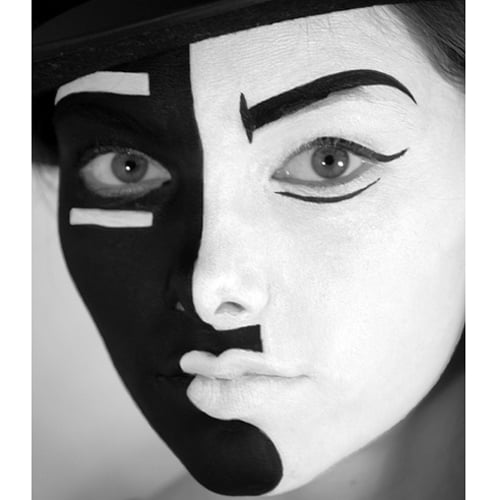 Monochrome face paint and a few interesting lines will make you look just like something out of Picasso's oeuvre.
Source: Flickr user katiebench [13]
Sudoku Puzzle
This girl looks really cute, but be warned that people will be trying to solve your face all night. If you don't want them touching you, you might want to find another idea.
Source: Flickr user Phoney Nickle [14]
Museum of Modern Makeup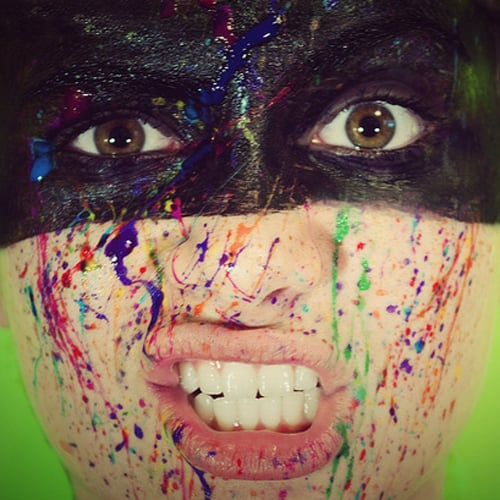 Add some Jackson Pollock splatter, and suddenly you're a living representation of midcentury artistic styles.
Source: Flickr user GabrielaP93 [15]
15 Minutes of Fame
Be one of Andy Warhol's Marilyn Monroe screen prints using just your color printer (for the hair), some repurposed fuchsia lipstick, and some bright eyeliner. This blue looks great, but the Marilyn screen prints come in all colors, so depending on what you have in your makeup drawer, you can come up with your own palette.
Source: Flickr user Rob Thurman [16]
Marcel Marceau
Just grab a striped shirt, beret, and white face paint to achieve this mime style. The black liner and red lipstick, you probably already have.
Source: Flickr user Carosaurus [17]
You Van Gough, Girl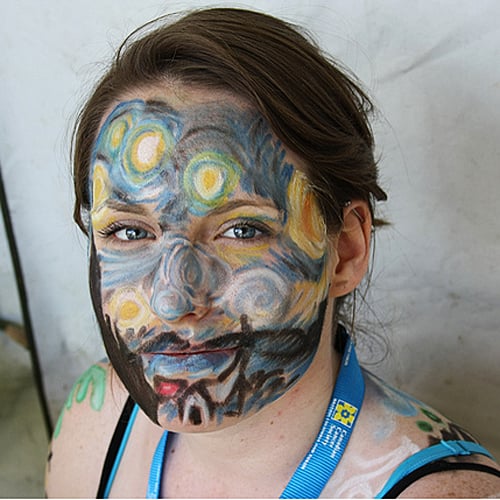 It'll be a starry night indeed if you sweep on some pastel shades and swirl up your face.
Source: Flickr user proudcanadianeh [18]
Skillful Skull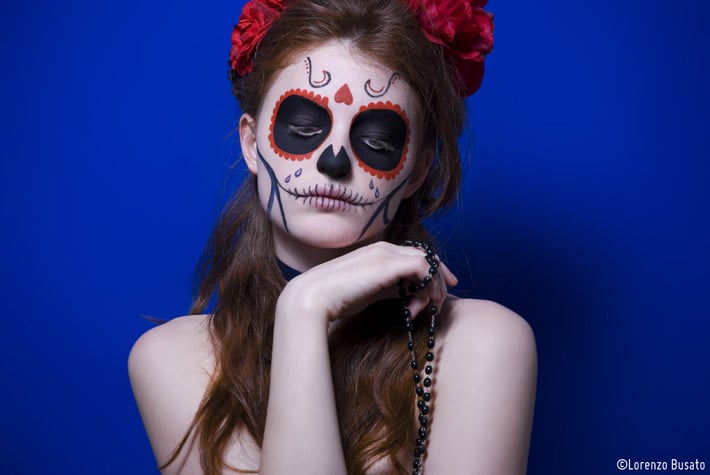 If you have white face paint and a black liner, try a Dia de los Muertos-inspired look.
Source: Flickr user PhotOZgraphy [19]
You're a Wonder (Woman, That Is)
No need to go out and find Wonder Woman's tiara and magic cuffs — just draw them on.
Source: Flickr user paintedparty [20]
Be Two-Faced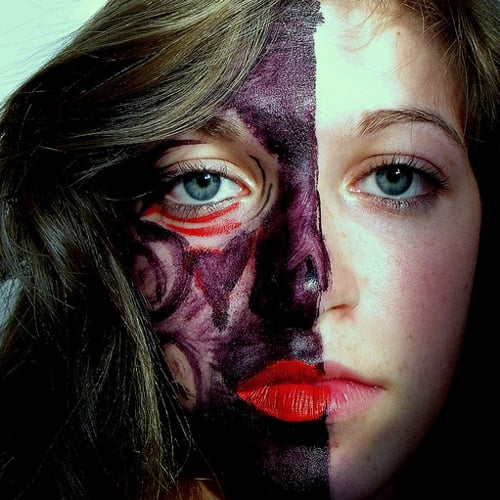 You can be half-human, half-dead, half-mutated, etc. Easy, and any color combination will work.
Source: Flickr user CitySkylineSouvenir [21]
Kiss Kiss, Fish Fish
If you and your mate can draw a little, and you love an excuse to smooch, why not be kissing fish? It's adorable, easy, and all your friends will be impressed by your creativity.
Source: Flickr user 2rokbotoy [22]
Masked Avenger
Using whatever color face paint or eye shadow you have lying around to make a "mask" may seem like the laziest costume possible, but with a few skillful strokes, it can become a piece of art.
Source: Flickr user nothing_beneath [23]
Be a Cutie Cat
Got a pair of cat (or bunny) ears sitting around? Big, bright circles of orange or pink on your cheeks, along with a cute nose and whiskers, take the costume from old standby to really cute without much time or effort.
Source: Flickr user weglet [24]
Be a (Scary) Doll
This creepy porcelain doll is surprisingly simple to pull off.
Source: Flickr user sittered [25]
Harlequin Romance
Again, if you have black eyeliner (and some sparkly white eye shadow), why not make a mask? A few dots around your eyes and some creative swirls at your temples will make you look plenty dressed up.
Source: Flickr user Crys Nic [26]
The Age of Aquarius
All you need for this aquatic look is blue eye shadow and an eyeliner pencil in blue (black would work, too).
Source: Flickr user Auntie P [27]