Effects of Smoking on Beauty
What Do You Know About the Effects of Smoking on Beauty?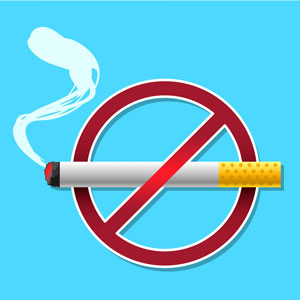 Sure, Audrey Hepburn looked good with a cigarette holder in Breakfast at Tiffany's, but what we know now about smoking is not so glamorous. The bad habit causes cancer and heart disease, which should be reason enough to quit. Plus, it's expensive and just plain stinky. Throughout the next few weeks, I'll focus on what smoking does to your looks, from hair to skin to teeth. But first, let's kick off this series with a quiz. Just how bad is smoking, anyway? You're about to find out.
A 2007 study found that ___ percent of those who smoke have acne.