Emma Stone's Makeup at Friends With Benefits Premiere
Get Emma Stone's Red-on-Red Makeup Look
Like us on Facebook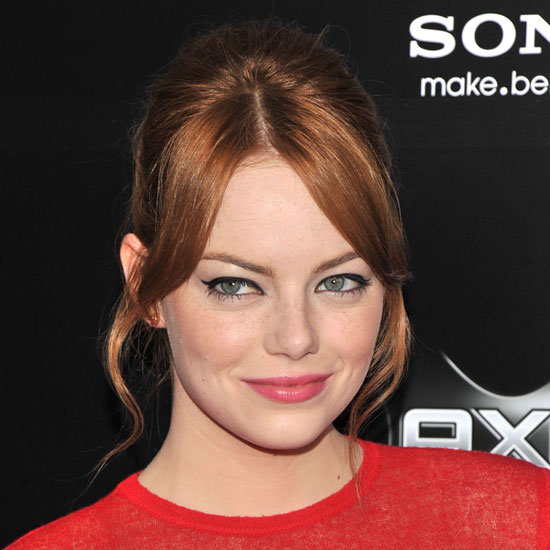 With her vibrant copper hair color and perpetually flirtatious gaze,

Emma Stone

really knows how to turn heads on the red carpet. And at last night's Friends With Benefits premiere, Emma looked as gorgeous as ever wearing a reddish-pink lipstick with a red and pink dress. What makes Emma pull off wearing red on red so well is that she doesn't get caught up in matching every element exactly. Instead, she makes it work with various tones of red.

To get the look, apply a semimatte foundation for flawless-looking skin. Waterline the entire eyes with a black, waterproof liner, followed by a generous application of black liquid liner winged out the sides on the upper lash lines. Top off with a champagne shadow, peachy blush, and a watermelon-hued lipstick. Shop the look below.