Julia Roberts [1] looked so stylish at the Emmys, so why not give your mani an Emmys makeover inspired by her dress! Follow these three easy steps below by Miss Ladyfinger [2]!
The fashion at last night's Emmys was filled with fiery reds, whites, and structured shapes, but the beauty who stole the red carpet was none other than America's favorite pretty woman: Julia Roberts. Aside from her infectious and beaming smile, her not-so-traditional glistening short Elie Saab look was utter perfection. Impeccable beauty… le sigh. Here's how to get her look with just the right amount of peek-a-boo sex appeal straight onto your Ladyfinger.
To create this look, I used: Style Cartel by Essie [3] ($9), What's the Mitchuation by Nicole by OPI [4] ($7) (from the Modern Family collection, pretty appropriate), Mercury Miasma by Topshop (similar), a dotter tool [5] ($12) and a nail striper.
Source: Miss Lady Finger [6]
Step 1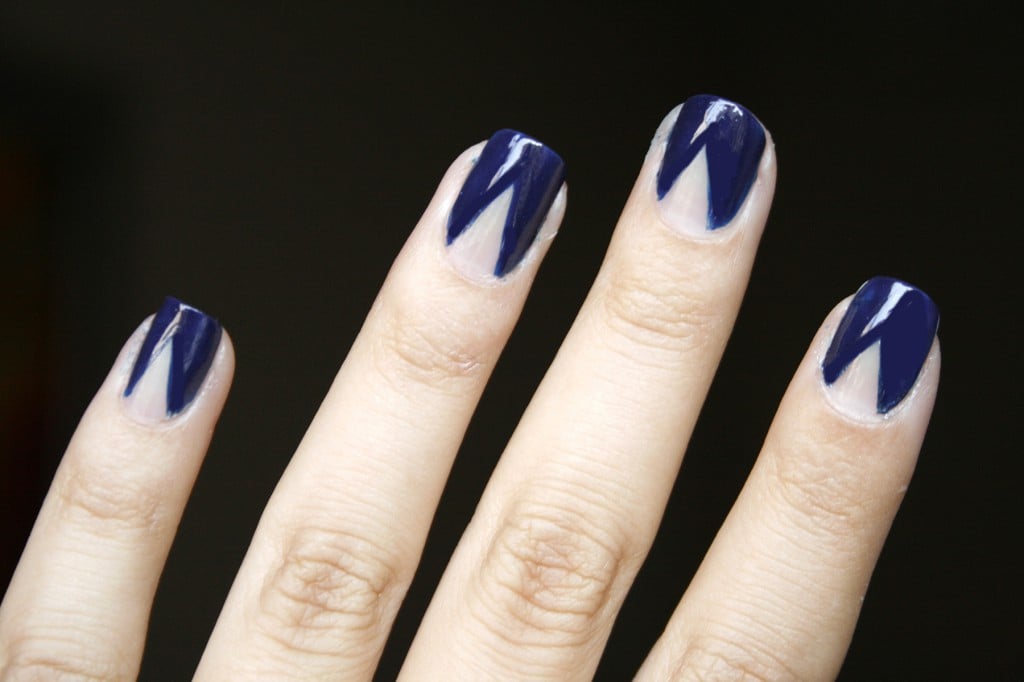 Using a nail striper, create guidelines for your V shape. Fill in the remaining amount.
Source: Miss Ladyfinger [7]
Step 2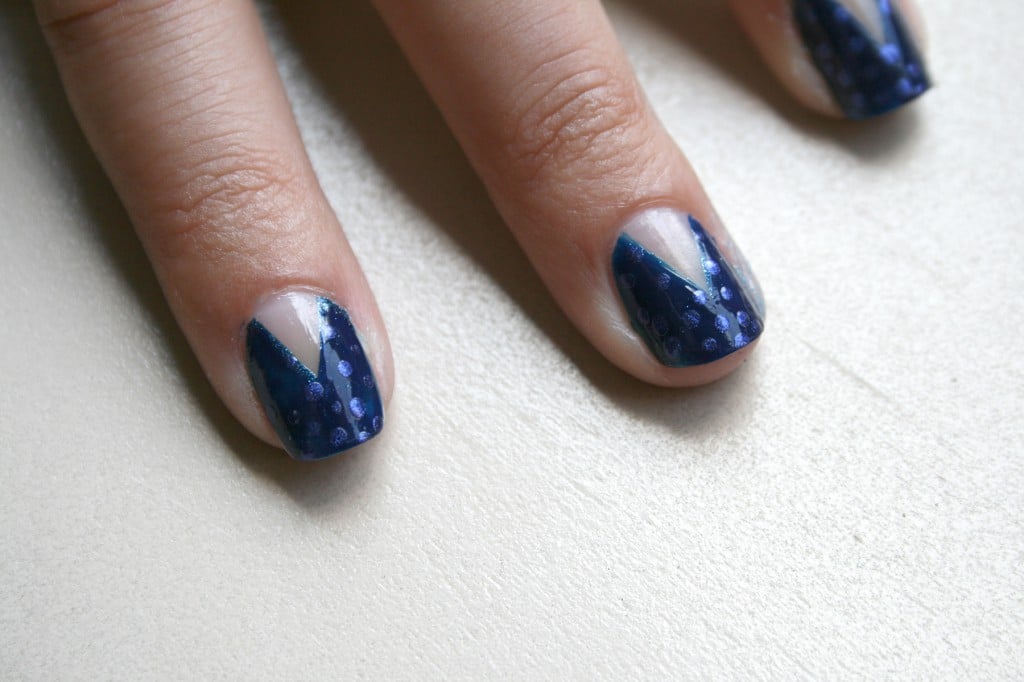 Dot on your first metallic shade, but populate more of the dots towards the tip of your nail.
Repeat with a second shade of metallic — I used one with more silver undertones.
Source: Miss Ladyfinger [8]
Step 3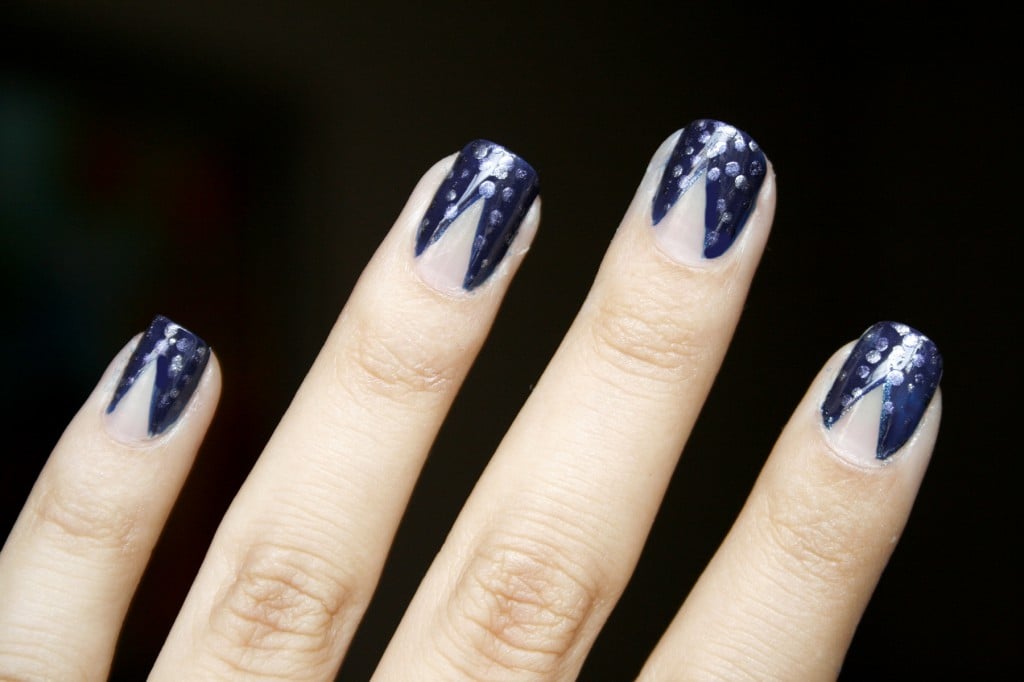 Top it off with matte top coat to flatten the nail look and create a cool effect with all your metallics.
Source: Miss Ladyfinger [9]