When it comes to her hair, new mom Eva Mendes [1] doesn't miss an opportunity to add sparkle or pattern with a well-placed accessory in her caramel-toned strands. From knotted scarves to encrusted headbands, Eva is the master of adding variety to her style. So raise a glass to Eva's happy baby news, and see her donning 13 of her best baubles now. We can only imagine all the miniature baubles her baby girl will be rocking in the future.
2005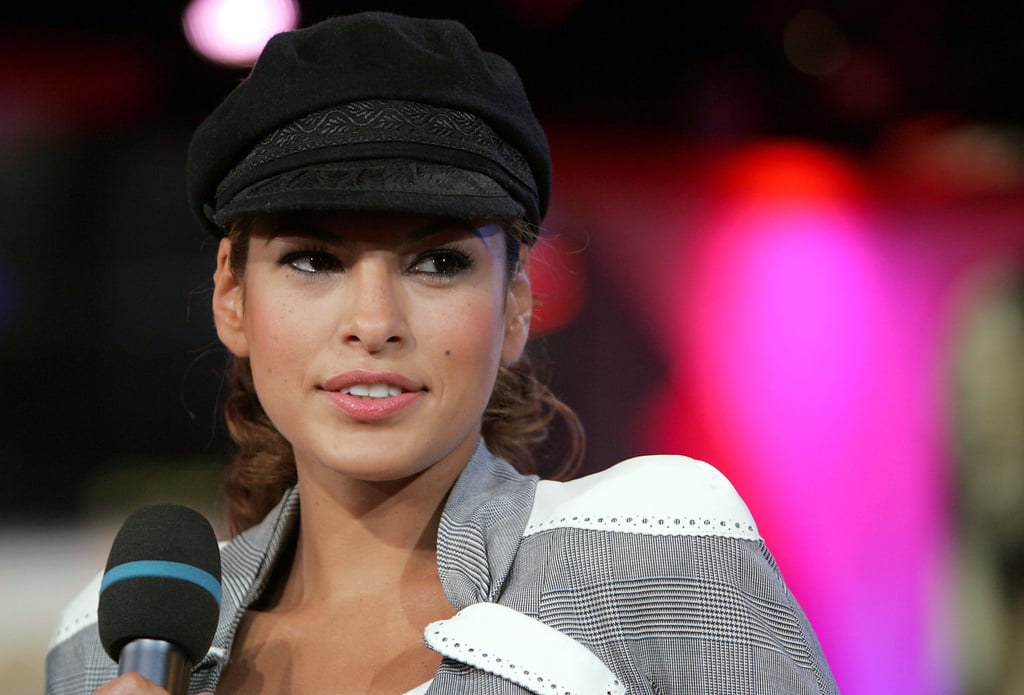 Back in 2005, Eva Mendes [2] wore a newsboy cap over a curled ponytail to MTV's TRL.
2007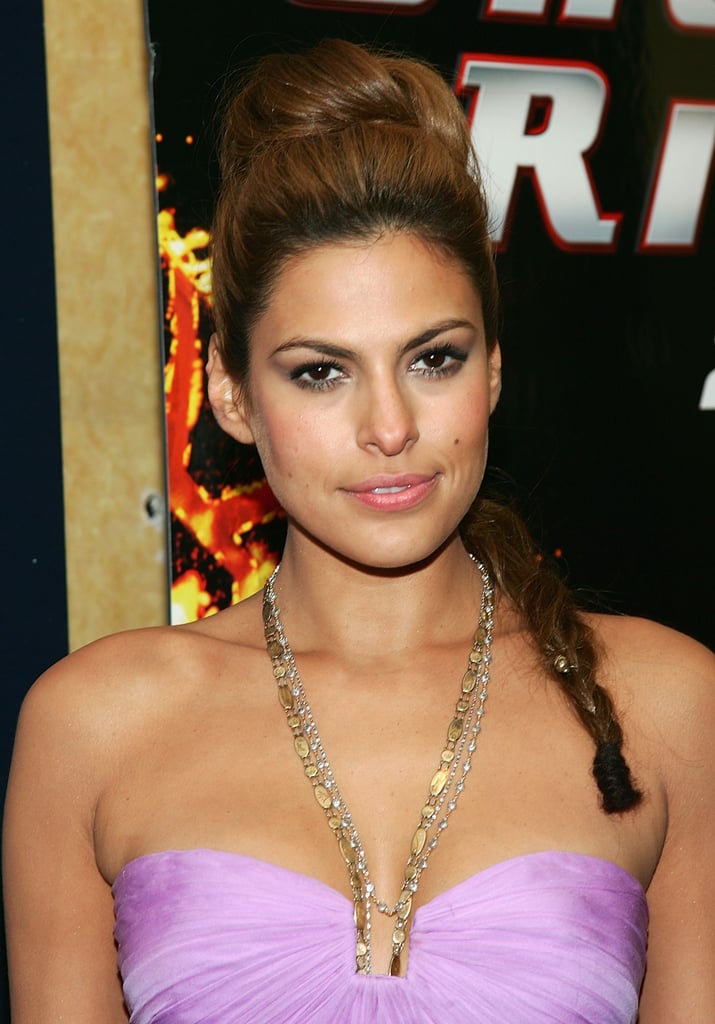 Perhaps there was only a little bauble involved (at the bottom of Eva's plait), but this bun and braid combination from the 2007 Ghost Rider premiere was one look to remember.
2009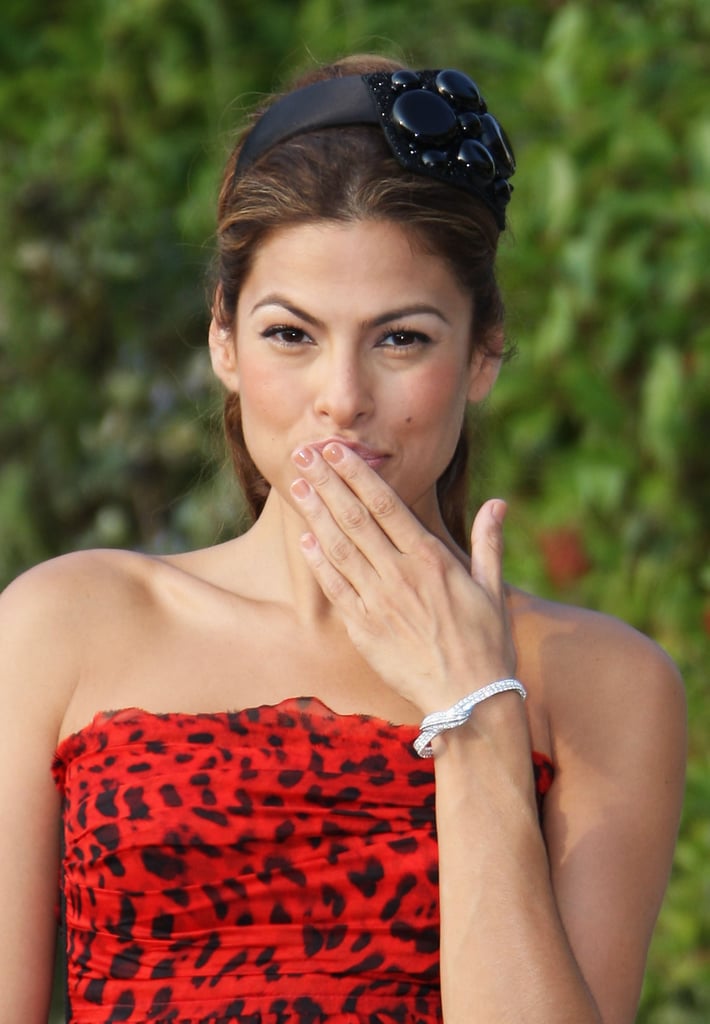 Eva matched her black-and-red-printed dress with a black silk headband with stone accents at the 2009 Venice Film Festival.
2009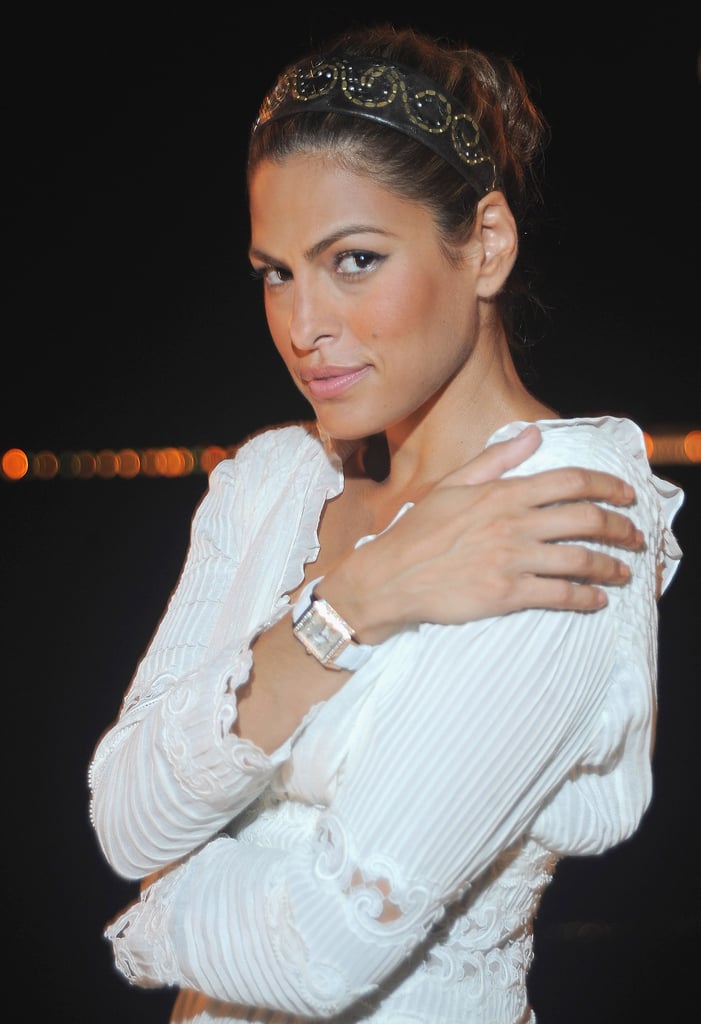 Also at the 2009 Venice Film Festival, Eva switched things up with this golden, circular-shaped headpiece.
2009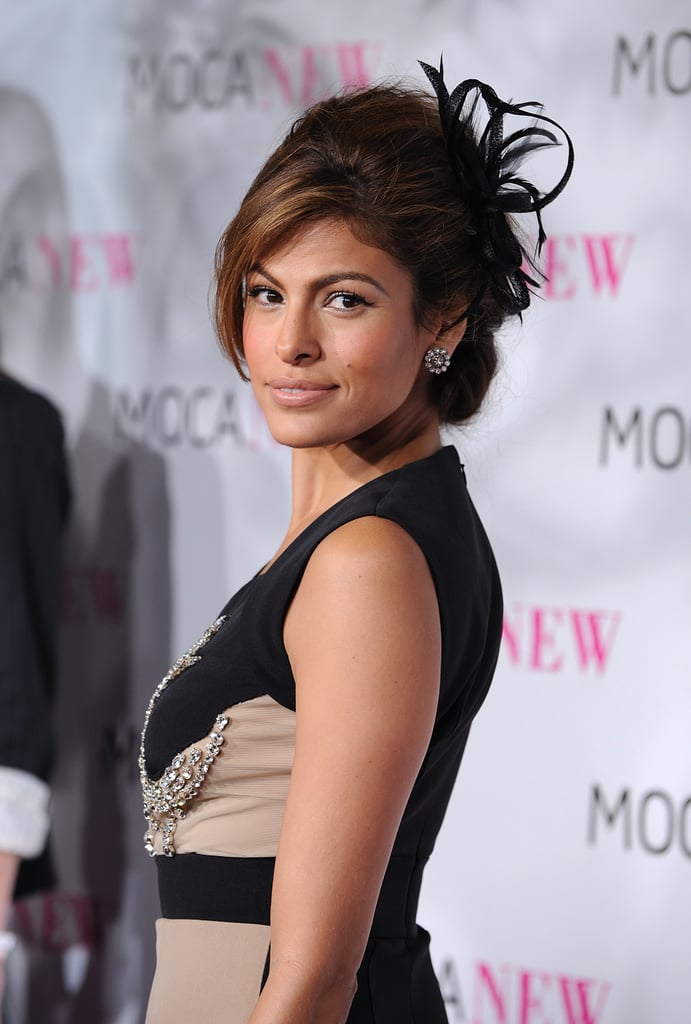 Eva selected a feathered hairpiece to top off her updo at the MOCA Anniversary Gala in 2009.
2009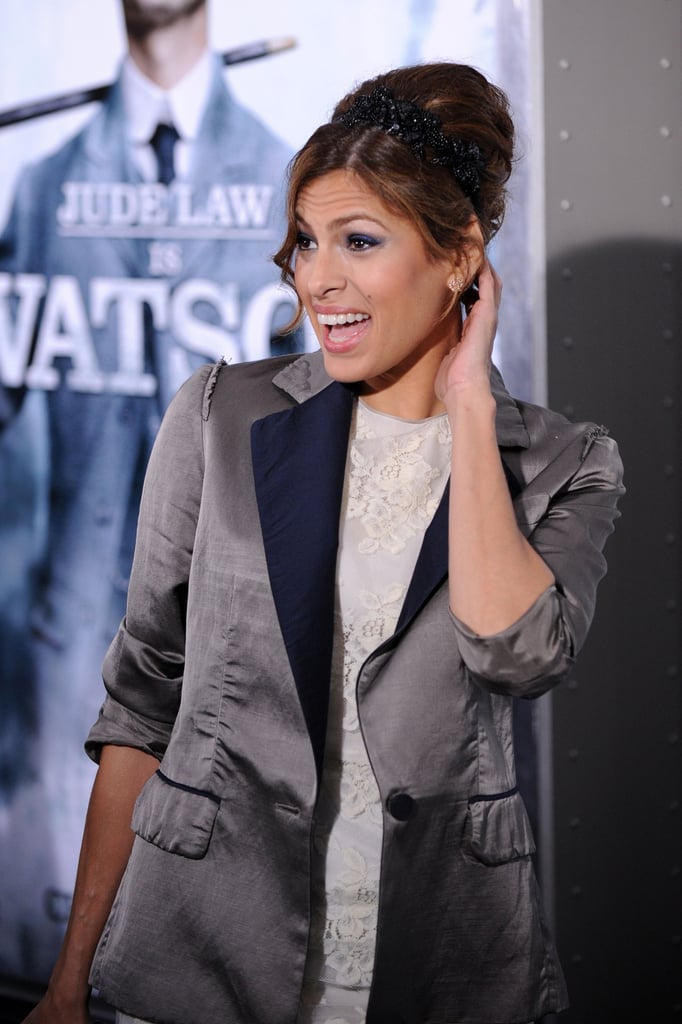 A black-beaded floral arrangement adorned Eva's French roll at the Sherlock Holmes premiere in 2009.
2010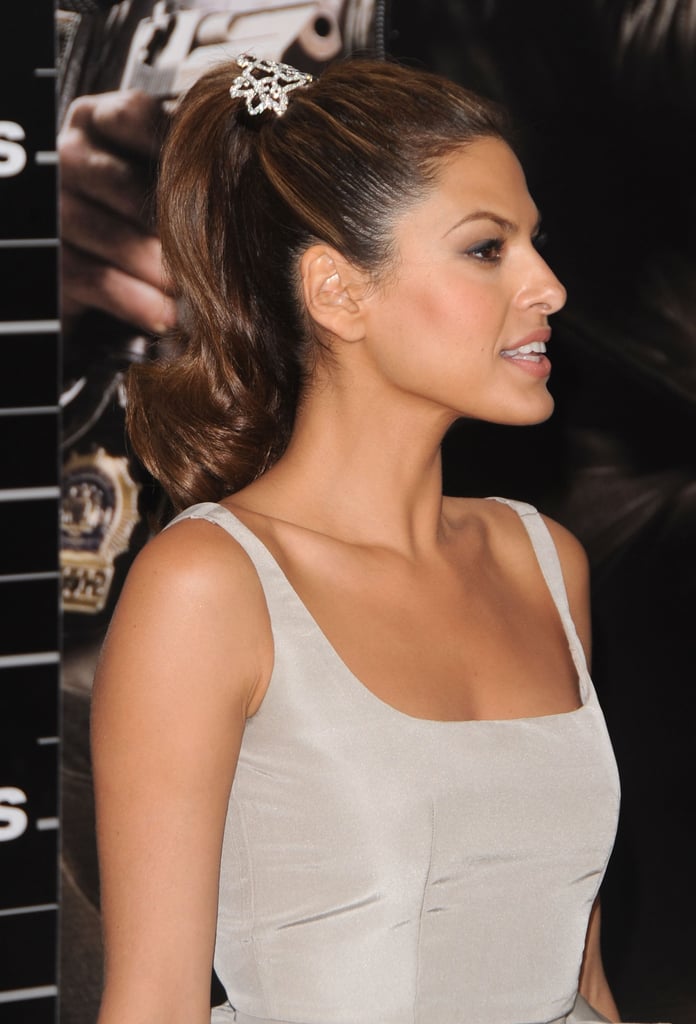 At the premiere of The Other Guys in 2010, Eva added a jeweled hair tie to a high ponytail with flipped ends.
2010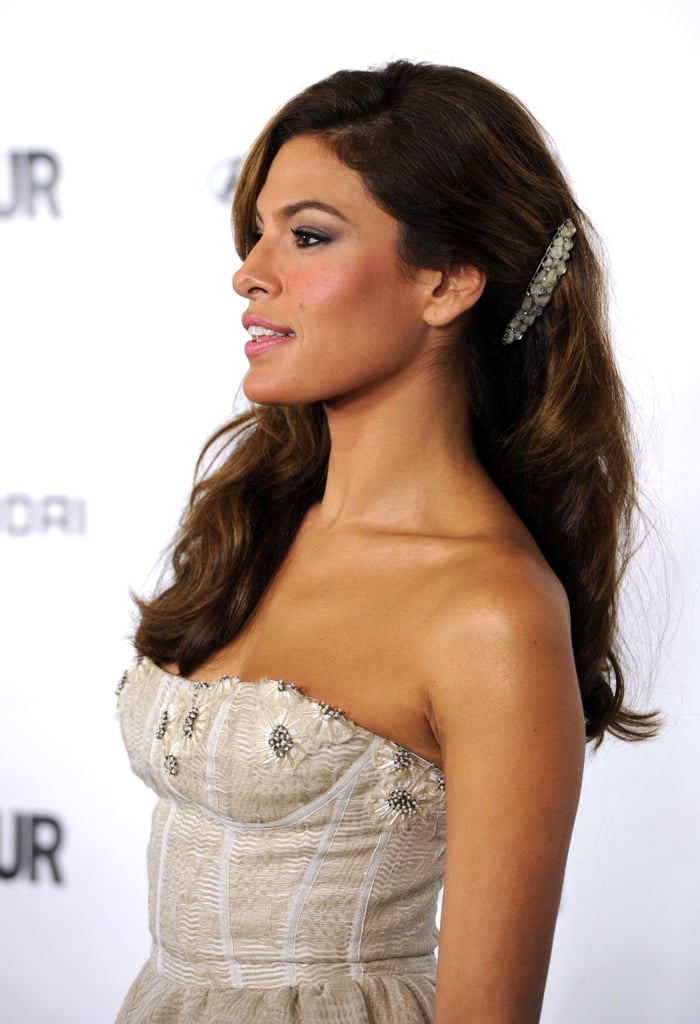 Her sideswept curls were accented with a pearl barrette for the Glamour Reel Moments event in 2010.
2011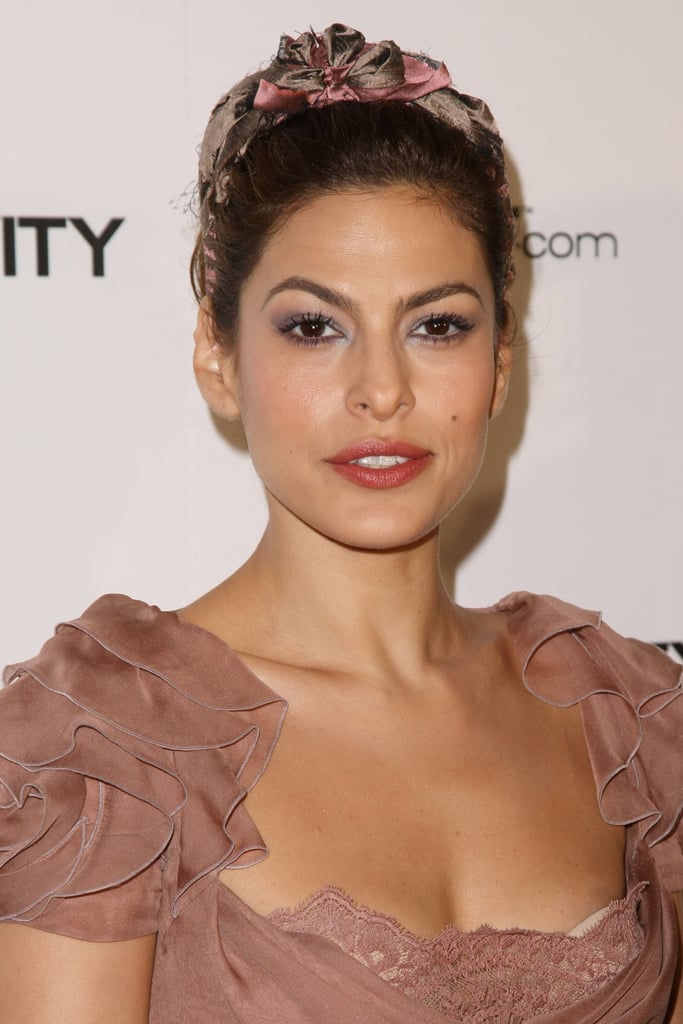 At the 2011 Art of Elysium Heaven Gala, Eva Mendes [3] wore a palette of pinks and purples, including a matching scarf in her hair.
2012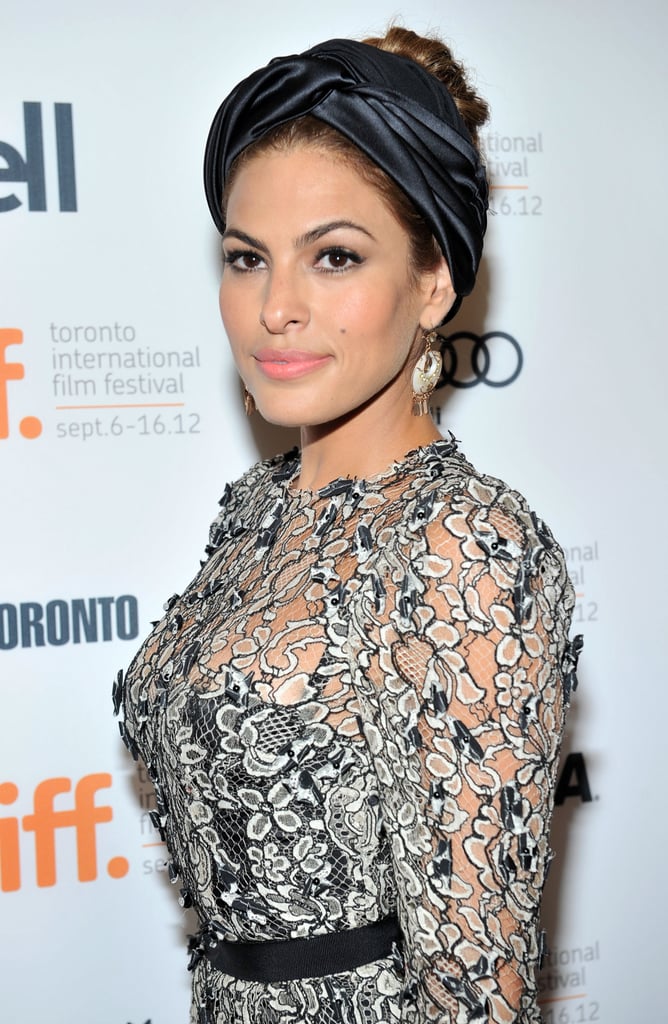 A turban scarf, paired with a topknot, was a chic yet casual addition to her lace gown at the Place Beyond the Pines premiere in 2012.
2013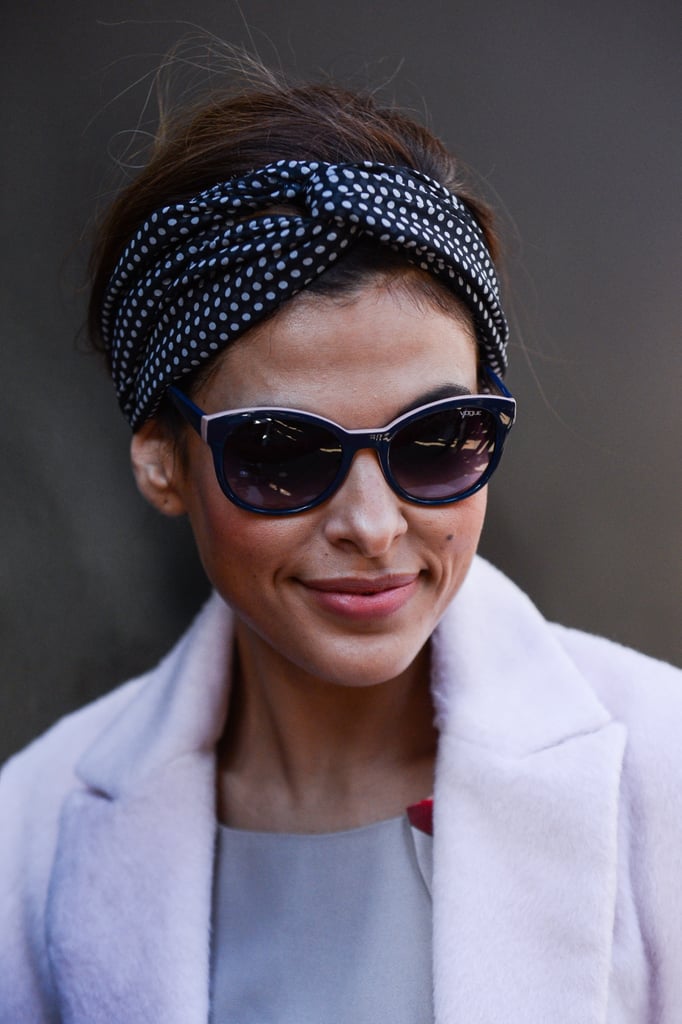 Eva's polka dot scarf and feline-shaped shades made this Good Morning America look a retro beauty moment.
2014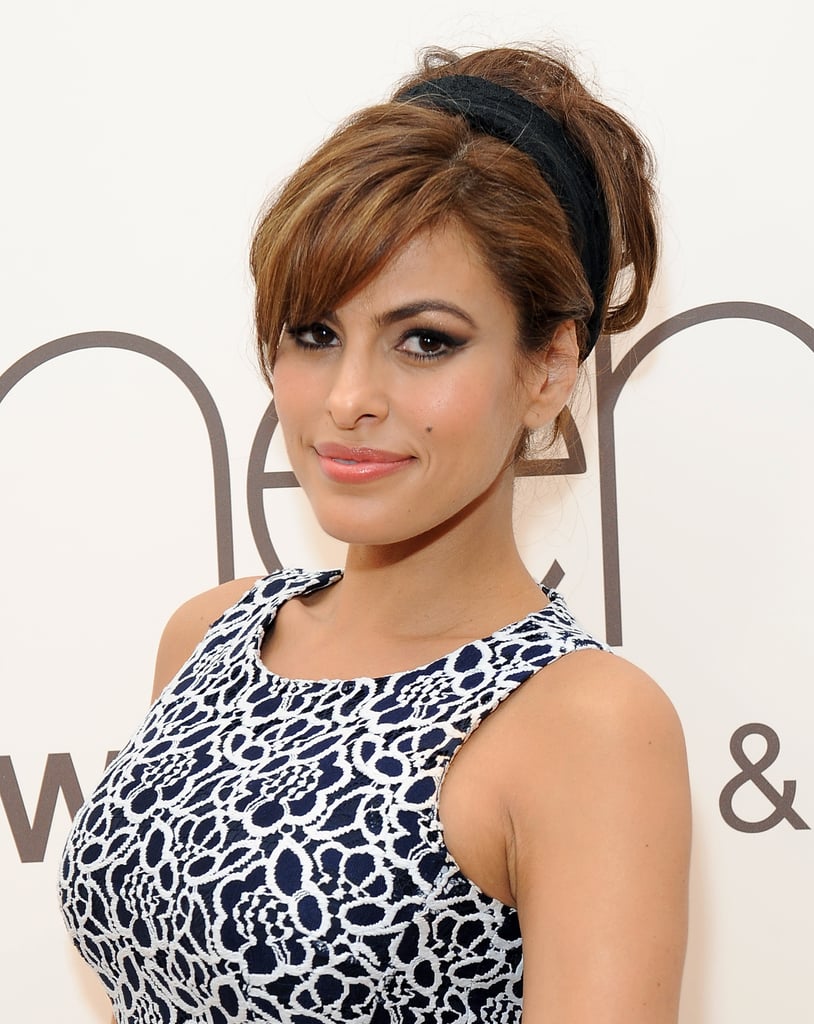 At the launch of her New York & Company fashion collection, Eva pulled her hair back into a loose bun with a thick black hair tie.
2014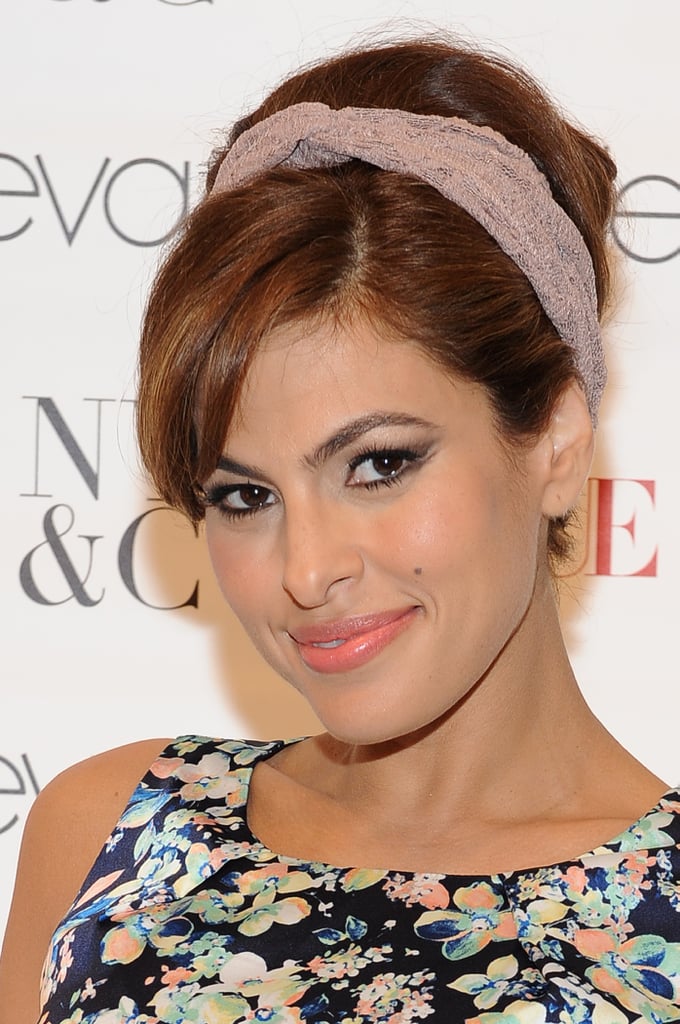 At yet another fashion event, she wore a similar style but with a rosy lace turban headband to match her coral lip.