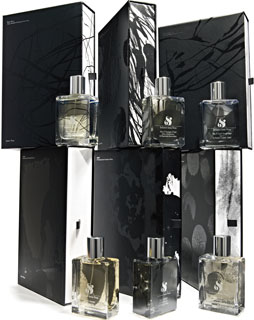 If you have an unhealthy obsession with couture and fragrance, let me introduce you to your next fixation:
Six Scents
. We've
talked about these designer/nose collaborations before
, but now it appears that pairing six of the fashion world's most dynamic designers with six of Givaudan's most gifted perfumers is going to become a regular thing.
This year, the teams created fragrances centered around the theme "Innocence to Experience," crafting scents that recall the most definitive moments of their journey to adulthood. Sales of the fragrances will help raise money for War Child, a charity that helps children whose lives have been torn apart by conflict, so this isn't just art for art's sake, either.