Faux undercuts created with braids [1] have been spotted on everyone from Kristen Stewart [2] to Cara Delevingne and even Jennifer Aniston [3]. And if you have long locks, it's something you can easily try to up your plaiting game. So we tapped celebrity hairstylist and Vidal Sassoon [4] brand ambassador Ben Skervin to help us re-create the edgy hairstyle. Scroll through to learn how to do it at home.
Step 1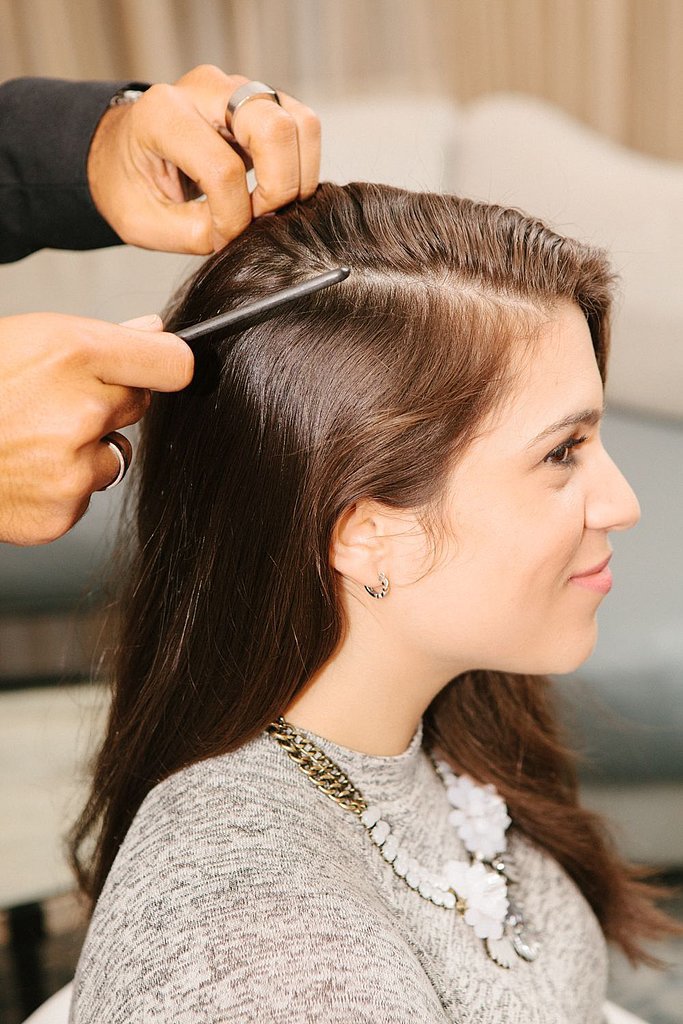 Create a deep side part. "You need to do quite a low side part so that the distance between the line and your ear is about two and a half inches [on the smaller side]," says Skervin. "That's going to be the width of the braid. Anything bigger doesn't look as cool."
Source: Lexi Lambros [5]
Step 2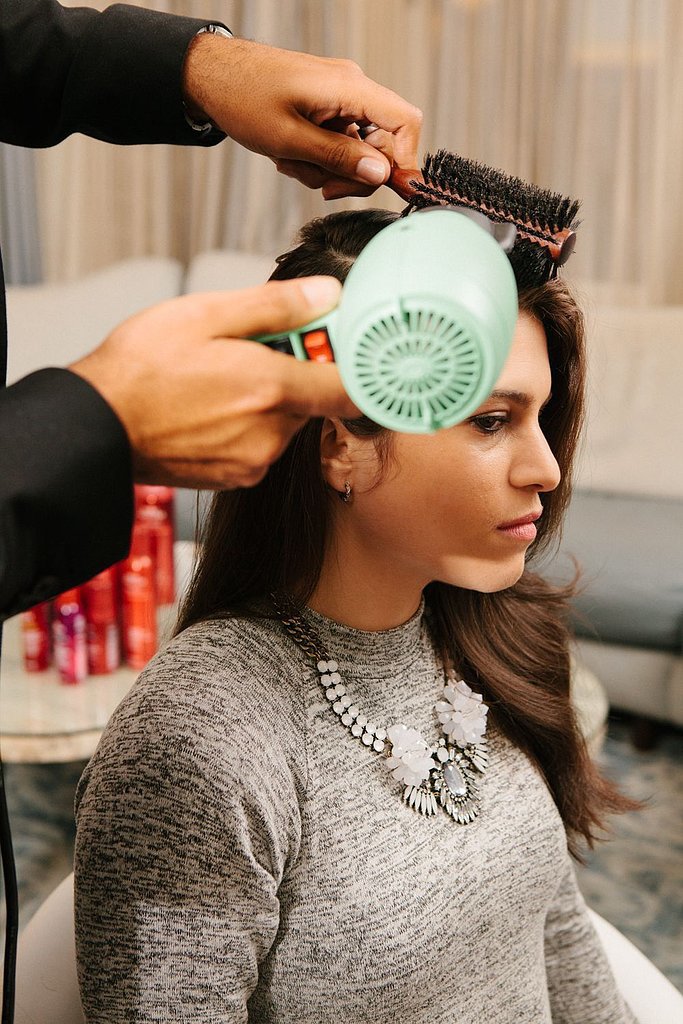 Spritz the part with a heat protecter product like Vidal Sassoon Pro Series Heat Protect & Shine Spray [6] ($4) on the line. Blow-dry the part to make it more definite. Flatten each side for a clean look.
Source: Lexi Lambros [7]
Step 3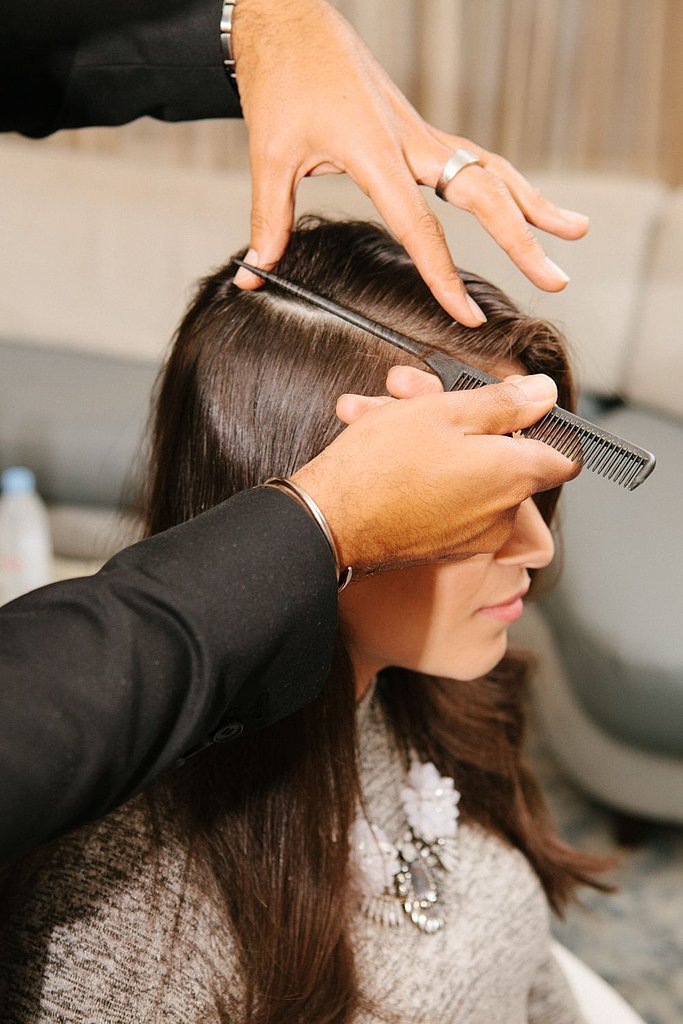 Use the tail of the comb to sharpen the park line more.
Source: Lexi Lambros [8]
Step 4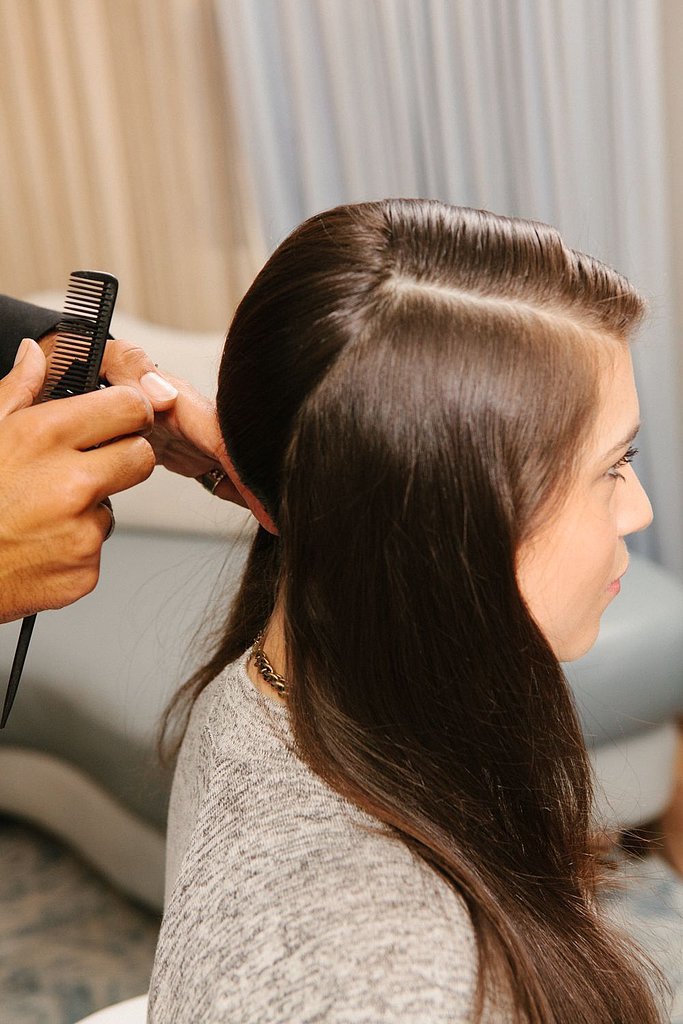 Section off where the braid is going to go. Pull the rest out of your hair out of the way.
Source: Lexi Lambros [9]
Step 5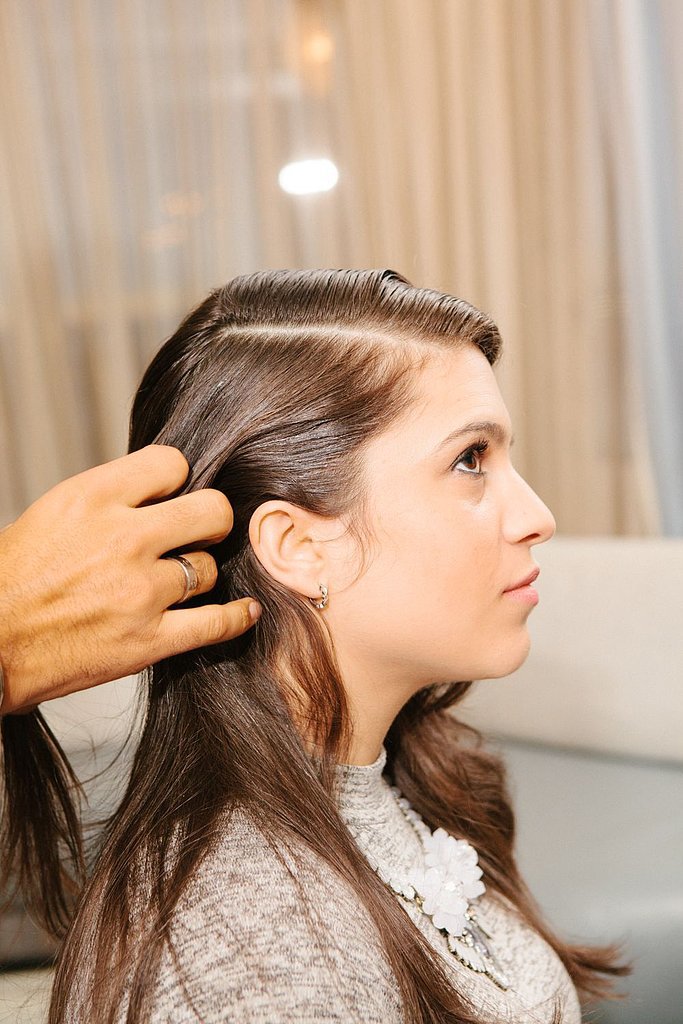 Coat the area you will braid with a hair balm like Vidal Sassoon Pro Series Smooth Combing Creme [10] ($5). "It's not as tough as using gel," notes Skervin. "It just gives you a bit more maneuverability than a gel would. Once a gel is dry, it's really crisp, whereas this keeps it smooth while giving you the separation you need to see the braid."
Source: Lexi Lambros [11]
Step 6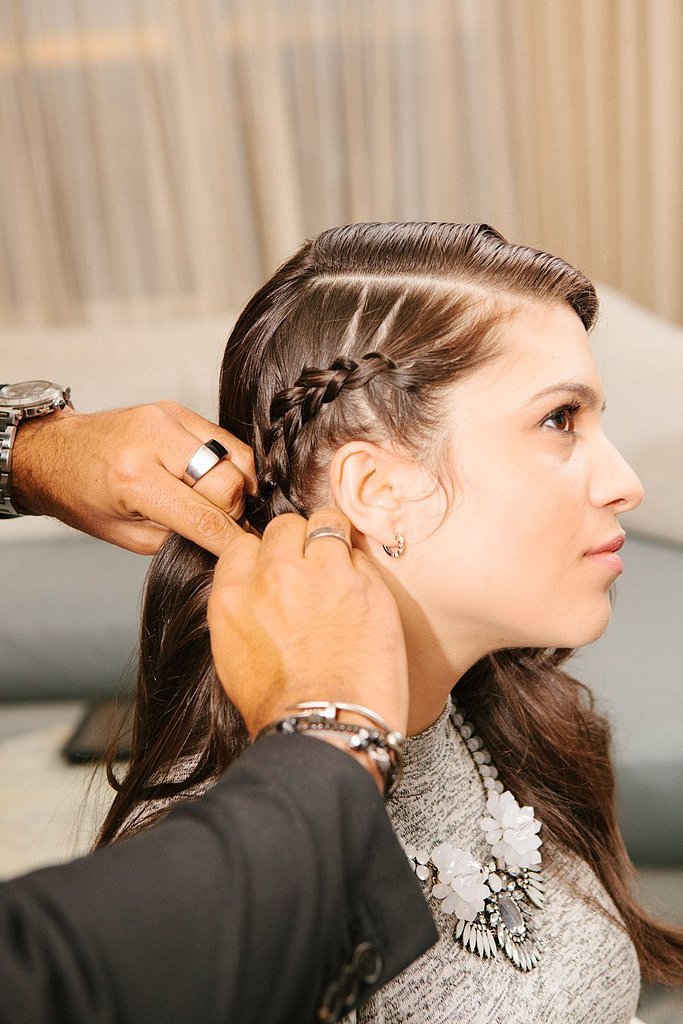 Take three strands from the temple and french braid them. And how big should the three pieces be? "It depends on your hair," explains Skervin. "Different people have different thinness because of baby hairs. So just try and grab as much as you can to get it as tight as possible." The braid should run diagonal and follow down the nape of the neck.
Source: Lexi Lambros [12]
Step 7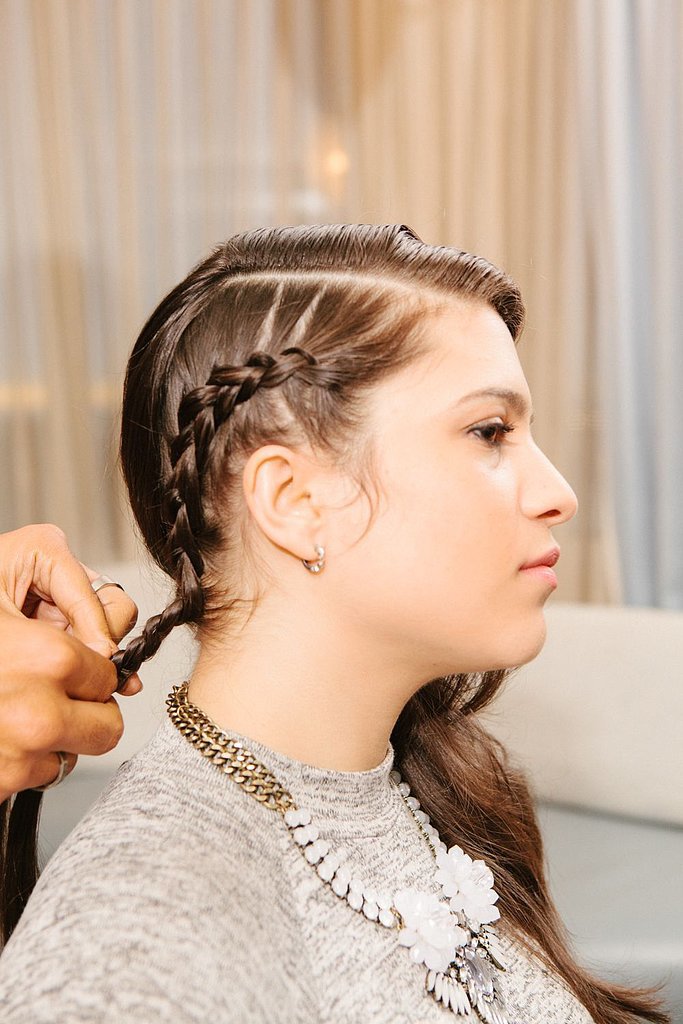 Continue down, and tie the braid with a clear band, leaving about a few inches loose."You can braid all the way to the end," Skervin advises. "But I think it always looks nicer to leave the ends out. It gives it a bit more finish than having a little stubby bits."
Source: Lexi Lambros [13]
Step 8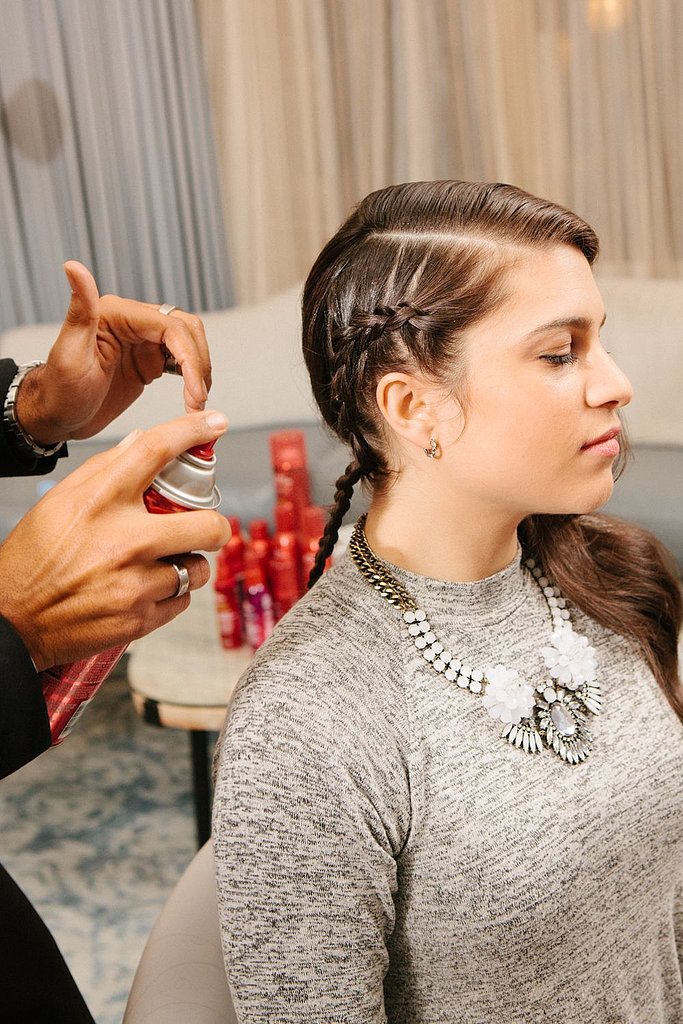 Spritz the braid with hairspray to keep it all in place.
Source: Lexi Lambros [14]
Step 9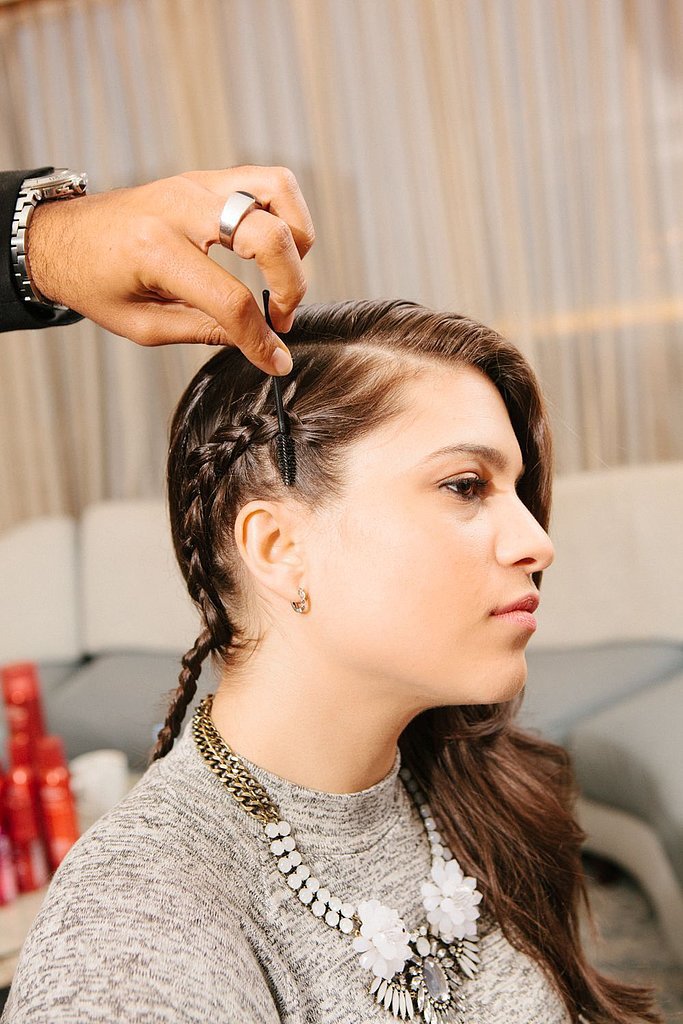 According to Skervin, the secret to eliminating baby hairs around your face is to spray a dry mascara wand with hairspray. Then use it to tame the flyways by brushing them into the rest of your mane.
Source: Lexi Lambros [15]
Step 10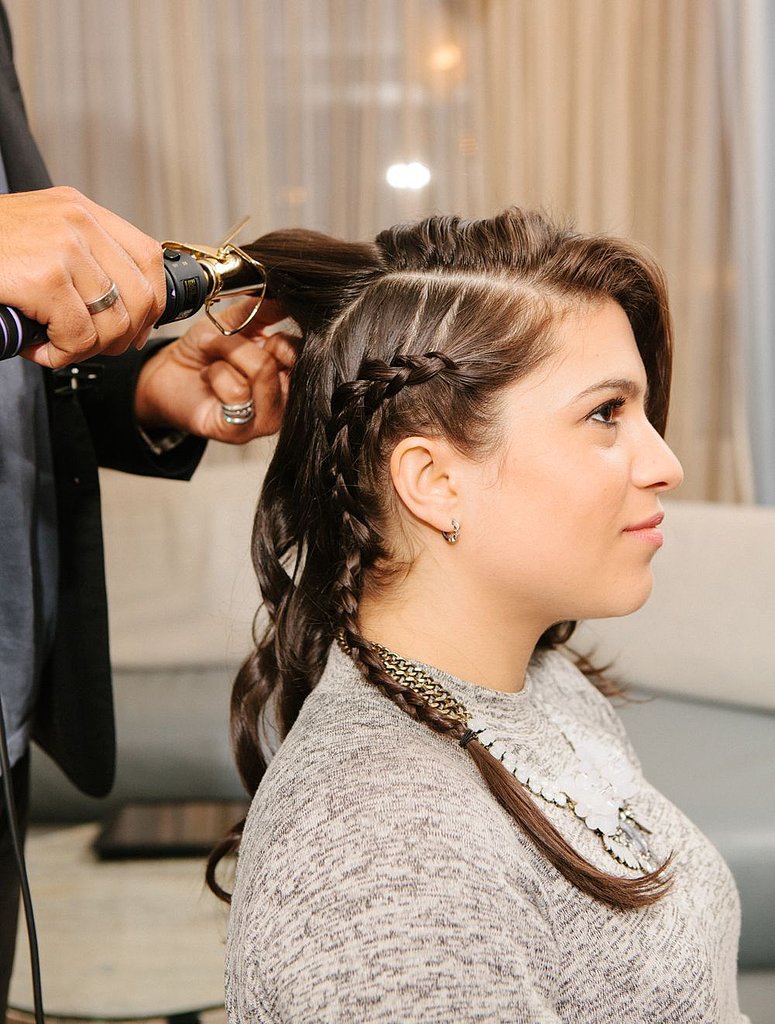 Create curls by wrapping two-inch sections of hair around a curling iron. Hold for 30 seconds, and slide your hair off. "Pull the curl down so it"s more of a wave and goes into an "S" shape," says Skervin.
Source: Lexi Lambros [16]
Step 11
Once you are finished curling, let your hair cool down completely. Then mist it with dry shampoo, such as Vidal Sassoon Colorfinity Dry Shampoo Spray [17] ($2). "It gives the hair more oomph and texture," Skervin says before brushing it through with his fingers. "If you want to go for a smoother, polished wave, then brush it out completely with a brush, and it will go into like a uniformed wave. But with the braid, we want it edgier and cooler, so just use your fingers to create texture."
Source: Lexi Lambros [18]
Step 12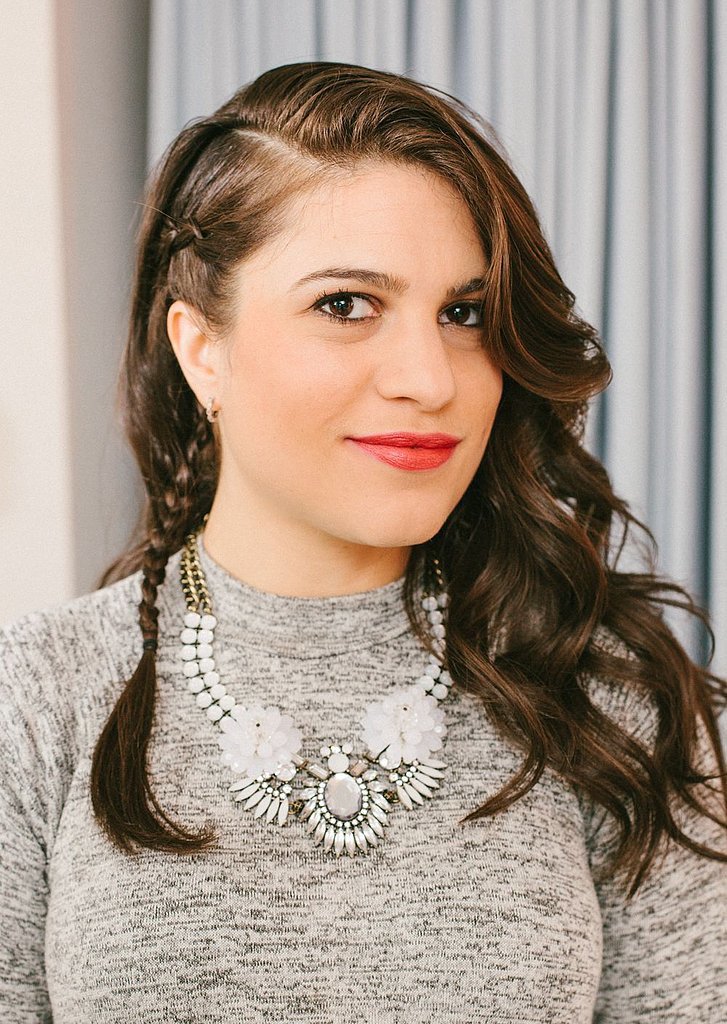 "Don't be too afraid to get in there," sums up Skervin. "Make sure the braid is really smooth and clean. Don't be scared to use too much product, because it's a braid so it's going to sit and dry anyway. And also when you're texturizing at the end, you can never break it up too much. Once you've got that curl in there, play around with it — it's not going to fall out instantly."
Source: Lexi Lambros [19]
Step 13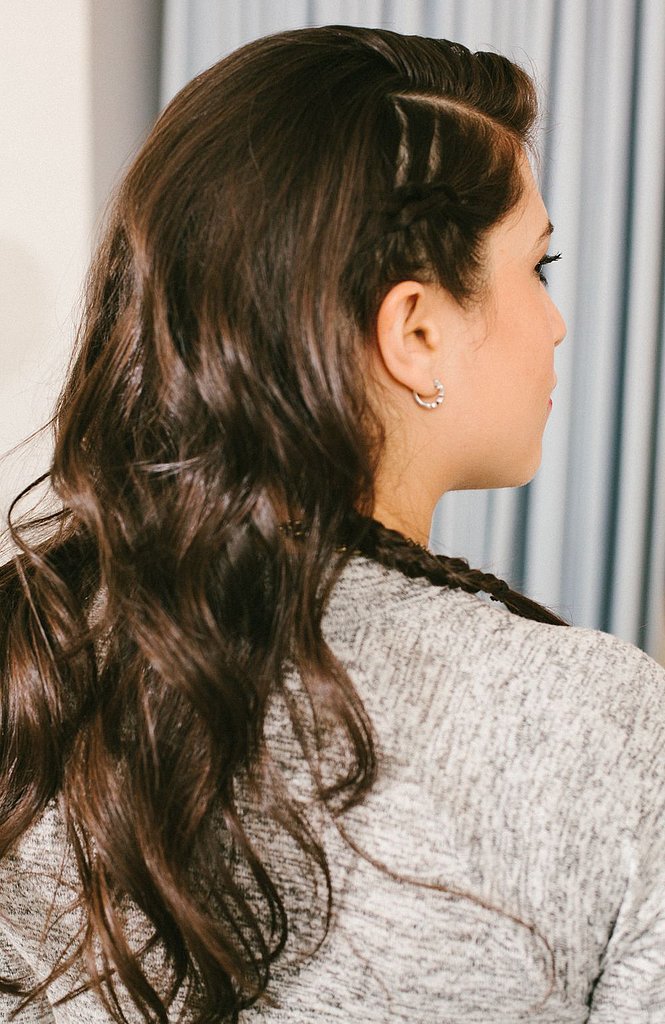 See the style from the back.
Source: Lexi Lambros [20]
Step 14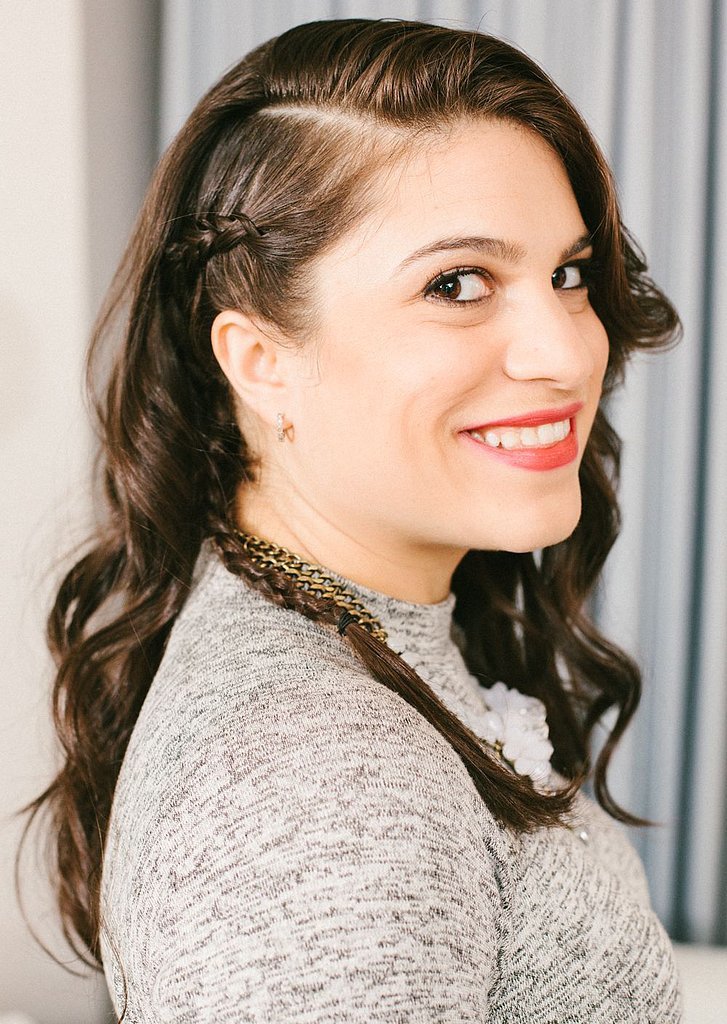 So Kristen Stewart [21], no?
Source: Lexi Lambros [22]
Step 15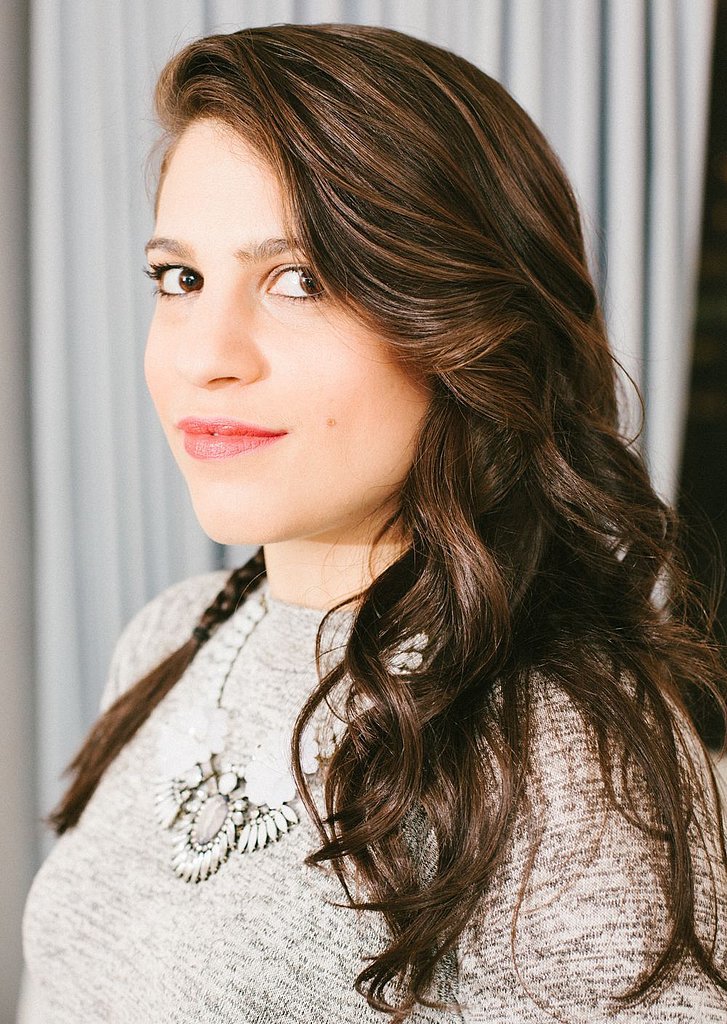 Paging Cara Delevingne!
Source: Lexi Lambros [23]