Be Fearless. Every Day.
Like us on Facebook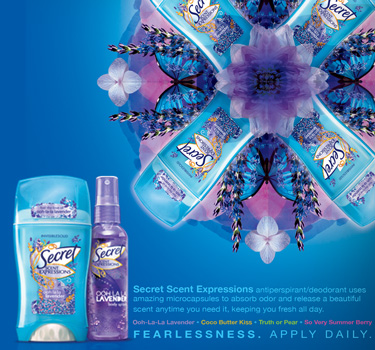 Have you wanted to attempt the little white dress (LWD) Summer trend but you're too scared it won't flatter your figure? Or have you been dying to talk to that adorable co-worker of yours but you haven't had the guts? Well, now is the time to throw yourself into life's experiences. And as you do, Secret will be there to empower you! With Secret Scent Expressions, you'll have the protection you need to experience this time in your life without fear. You'll sport a fresh scent in your new white mini and be sweat-protected as you approach your crush.
Are you fearless? Tell us how so you can empower others to do the same.