Now that you've mastered your Coachella nail art [1], it's time to start thinking about how you'll style your hair. We worked with hair pro Kayley Pak at John Barrett [2] in NYC to create this hippie hairstyle that will keep your locks out of your face but still leave enough loose to head-thrash during Ellie Goulding's set. The double french fishtail braid uses minimal products and looks boho when accented with a floral crown, like this one from Topshop [3]. So what are you waiting for? Start plaiting!
Step 1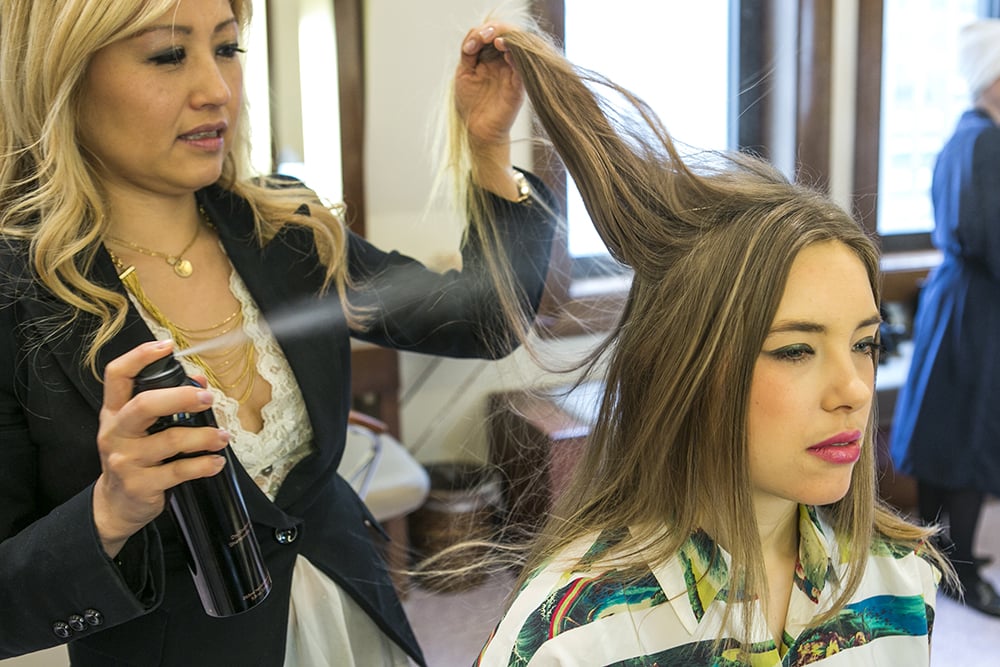 "We're going for the more natural look, so we're not going to add any curls," said Pak. "I would recommend using a dry shampoo to give hair a bit more of a body." To apply dry shampoo, section the hair, and spray it on the roots. Massage the product into your scalp, and then create your usual part.
Step 2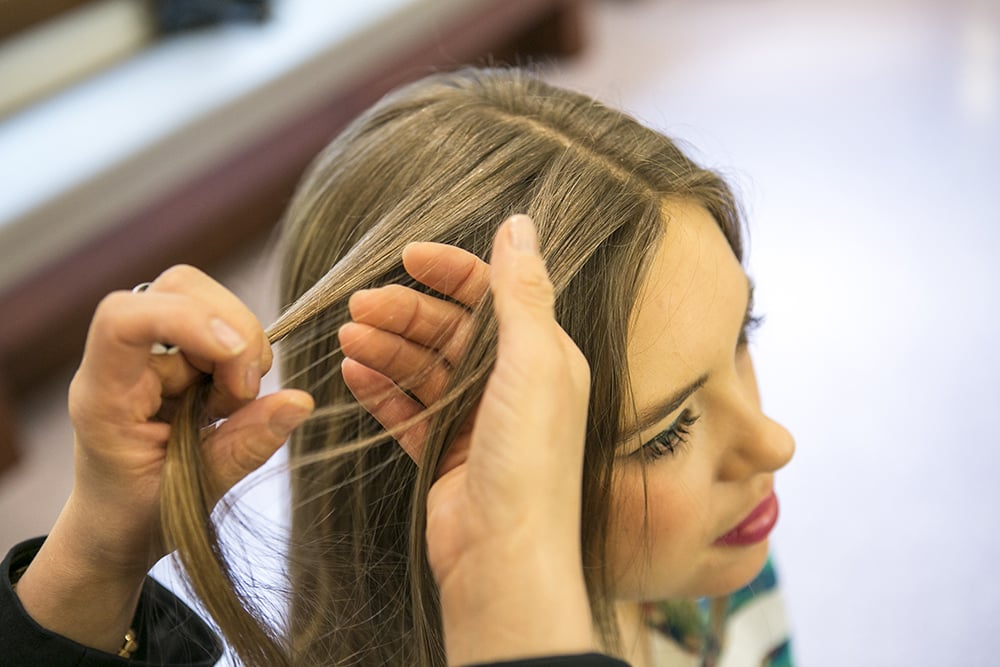 Grab a small section of hair, and divide it into two pieces to start your first fishtail braid.
Step 3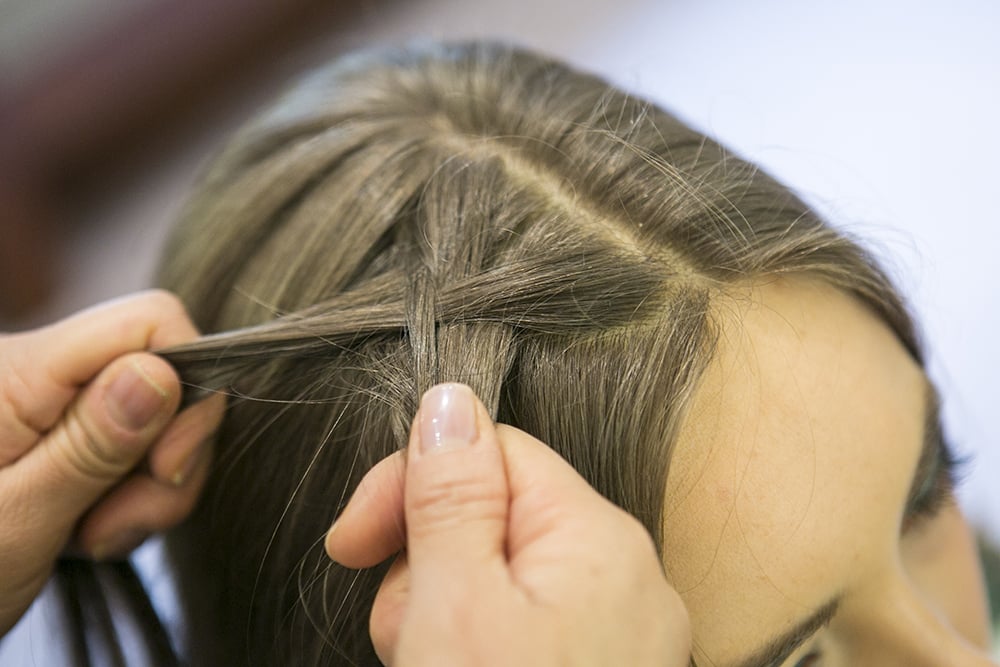 Pick a piece from the outside, and weave it through while adding hair to make it a french fishtail braid.
Step 4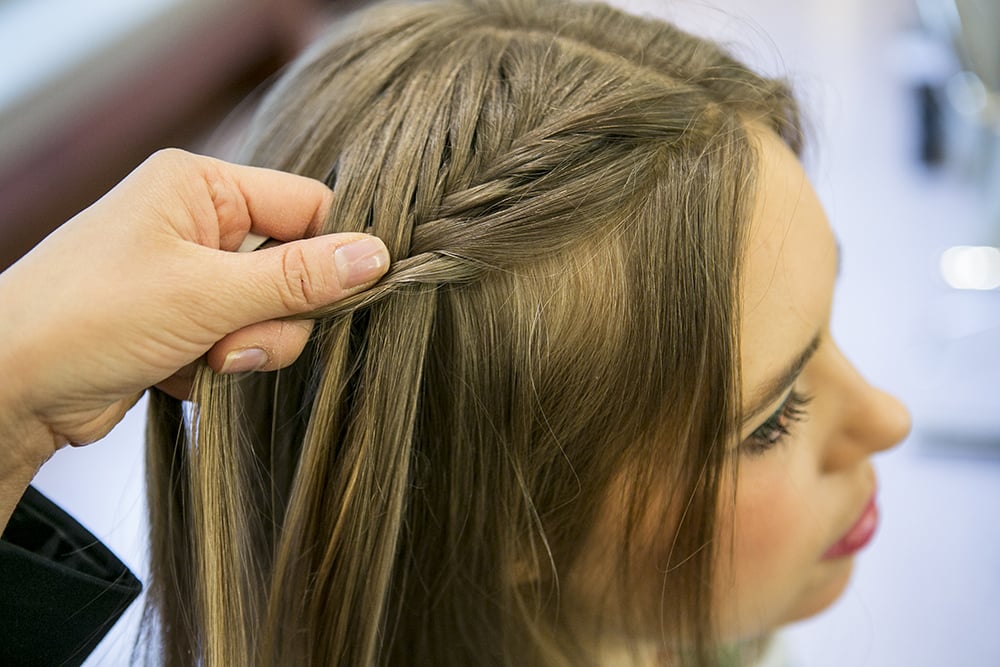 Once you get to the temple area, continue it as a regular fishtail braid.
Step 5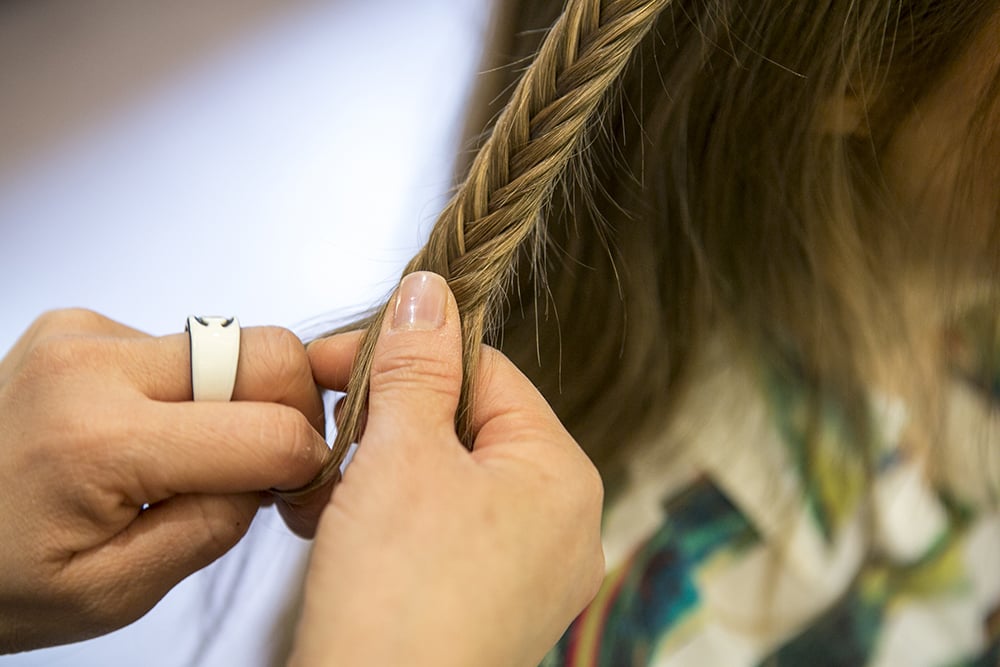 Continue the fishtail down using thin plaits. "If you take too many thick sections, then it looks like a regular braid," said Pak. "You can also add colored strings or tinsel on darker hair to see the contrast in the braid."
Step 6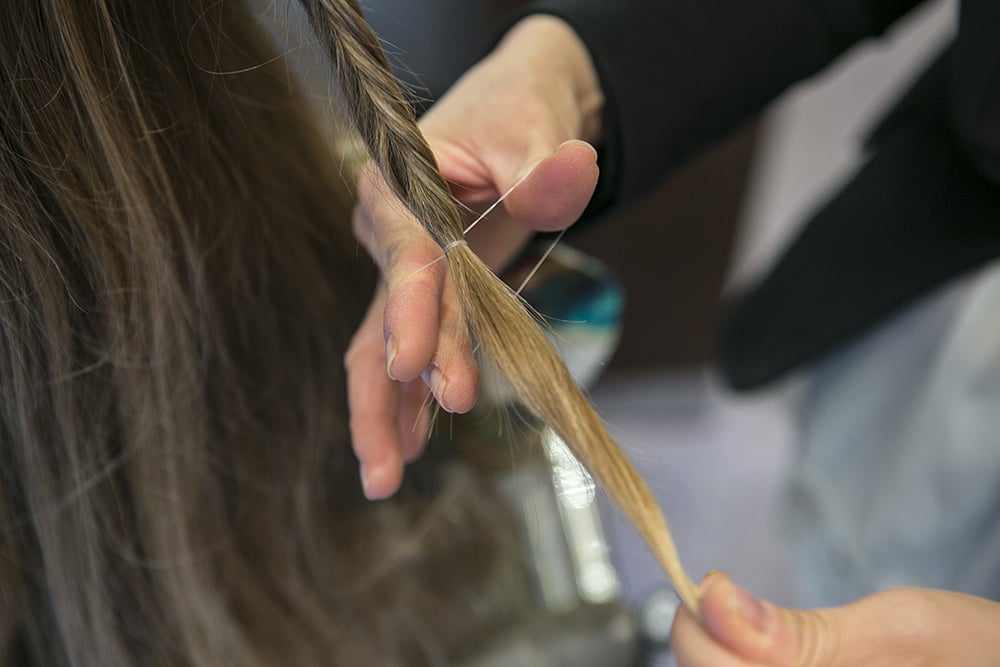 "I actually braid a little more than where I want it to end," explained Pak, "so that I can loosen the plait and connect it with the other braid." Fasten it with a clear elastic, leaving about three inches at the bottom. Repeat on the other side to make the second braid.
Step 7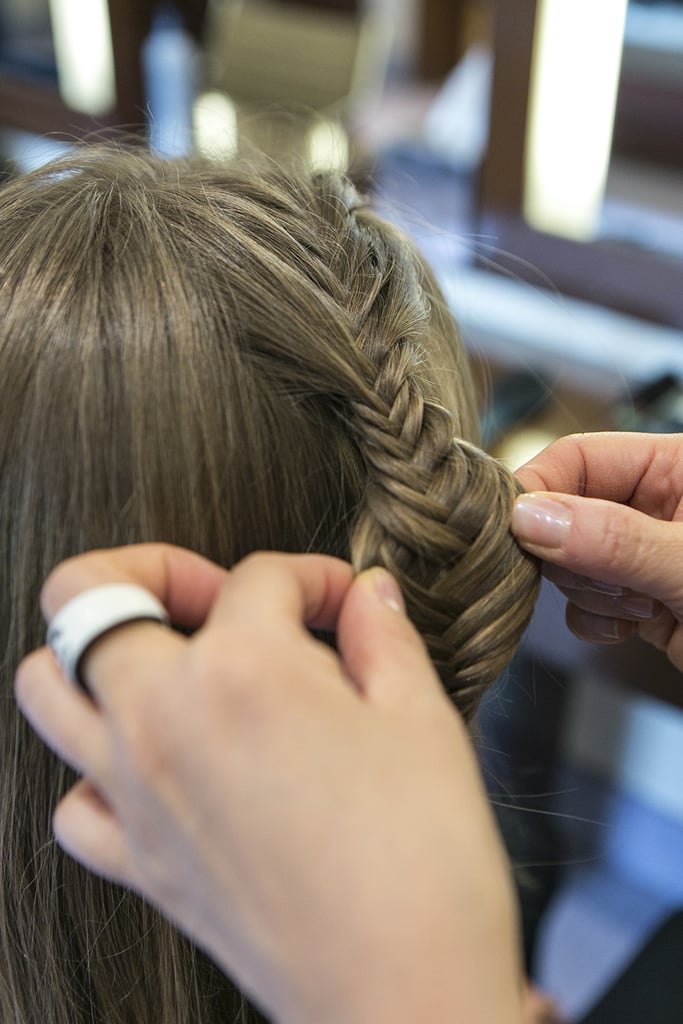 Once both braids are secured, tug at the plaits to loosen them and make the braid look a bit thicker.
Step 8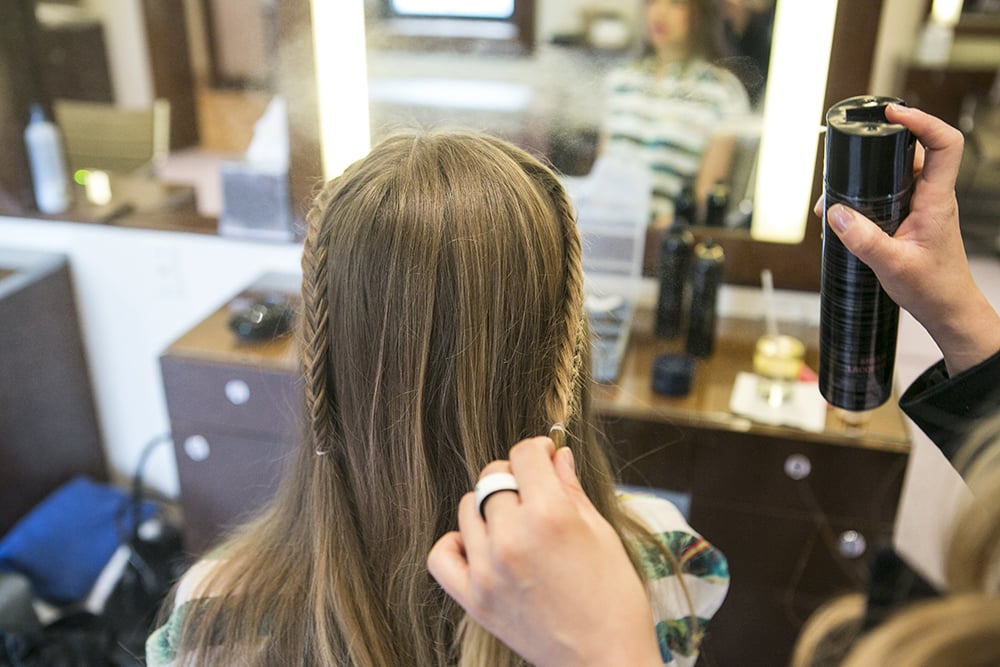 After tugging at the braids, mist with hair spray to tame flyaways and baby hairs.
Step 9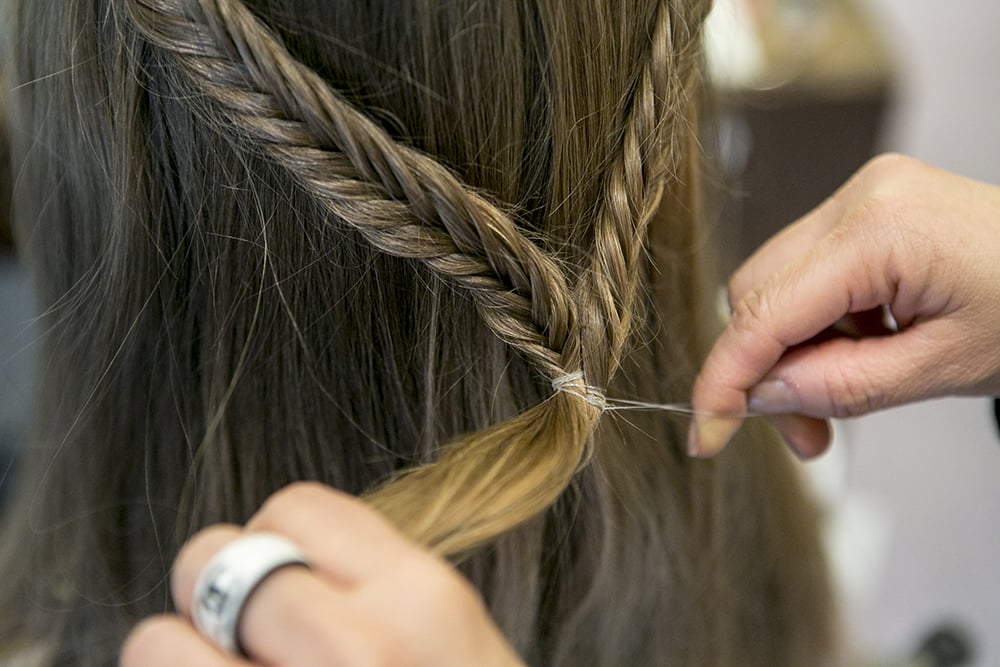 Tie both braids together with a third rubber band.
Step 10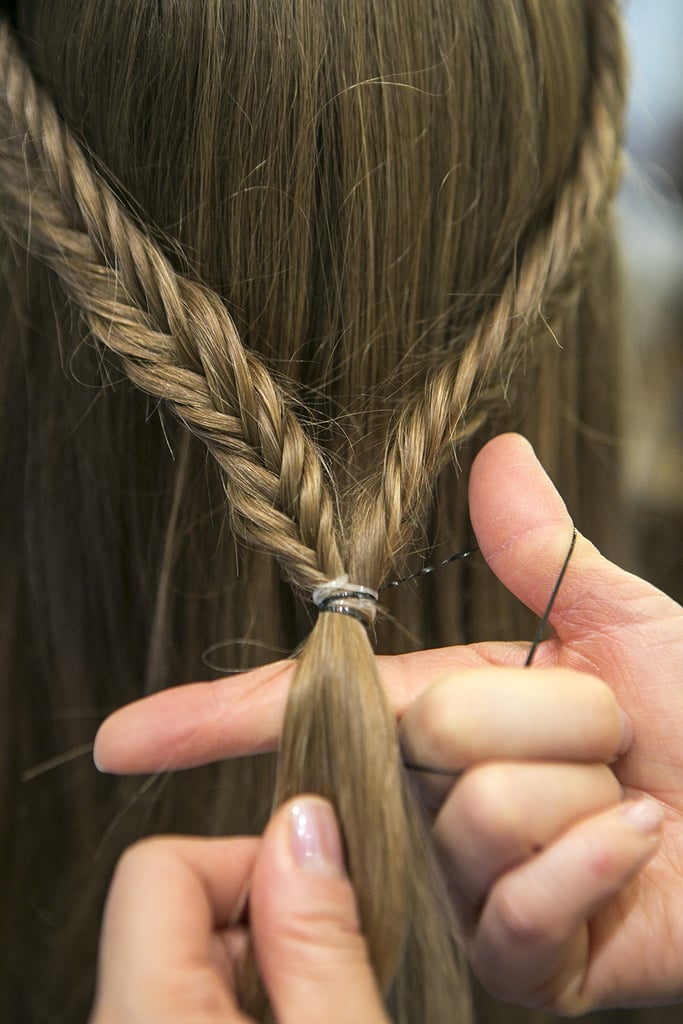 To wrap hair around the rubber band, take a fourth band, and wrap it with your fingers in a gun shape.
Step 11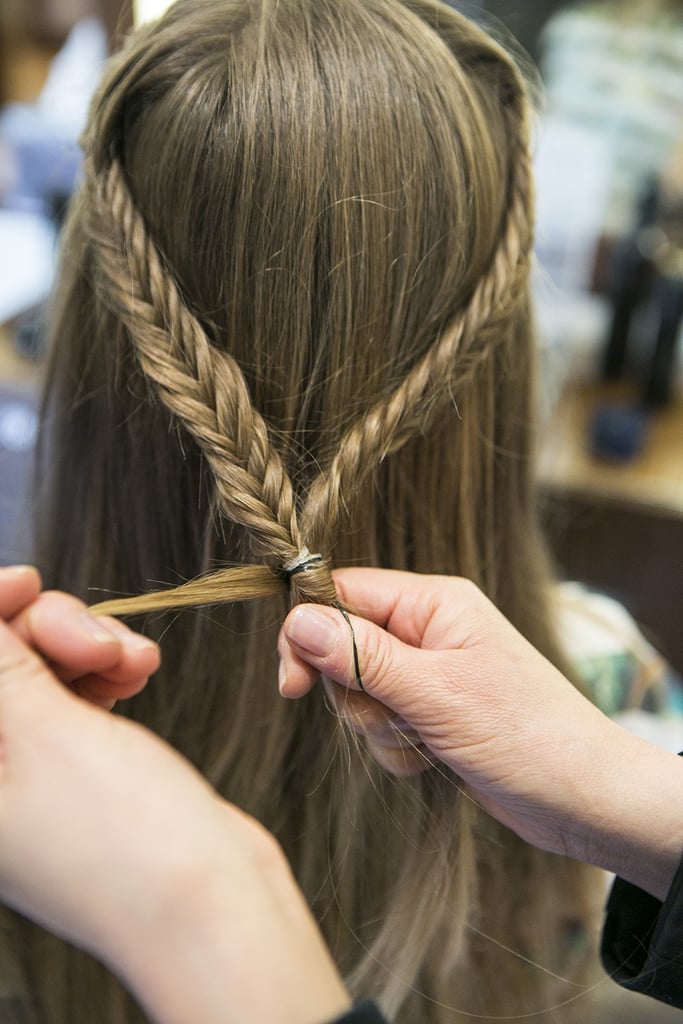 Wrap a piece of hair into the band as you're securing it.
Step 12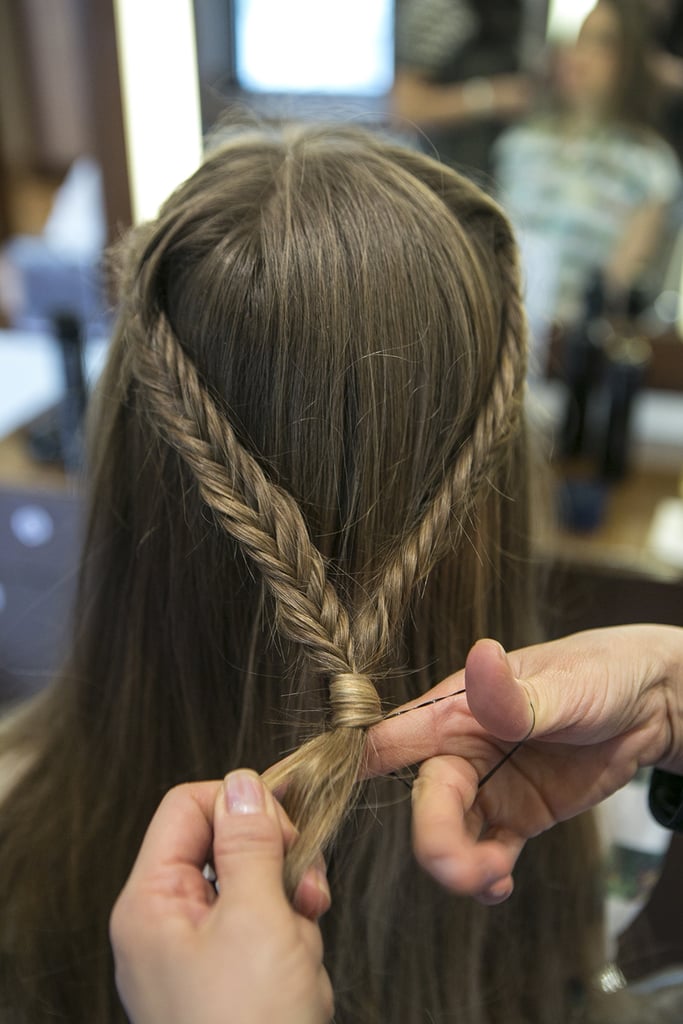 Wind more hair in until it's thick enough to totally cover the band.
Step 13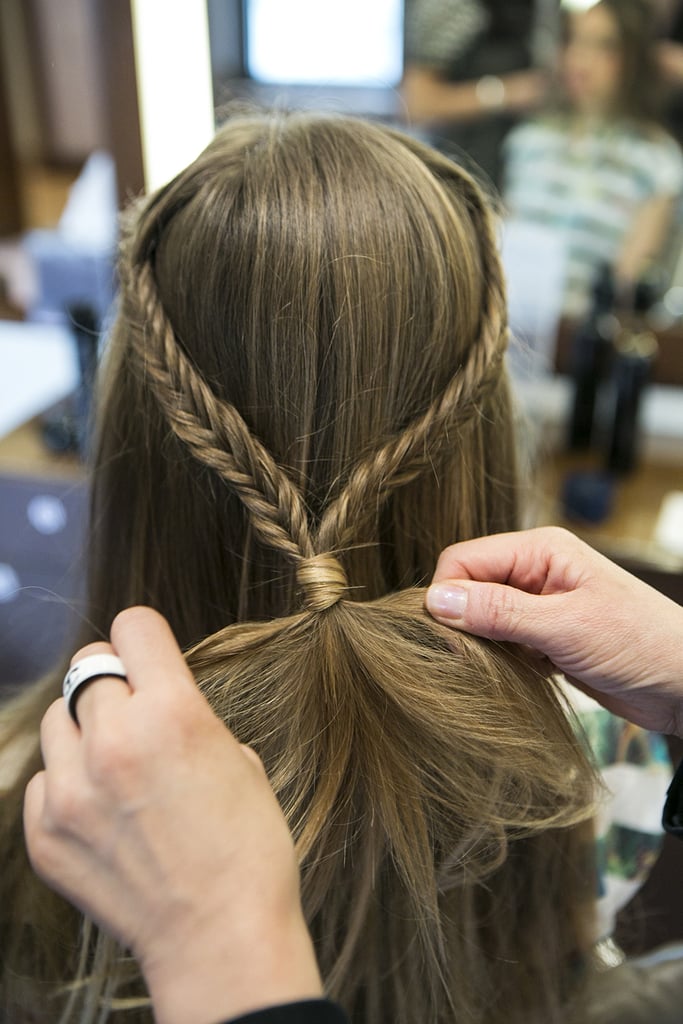 Finish tying the band, and then pull the loose hair to push the band under the wrapped part.
Step 14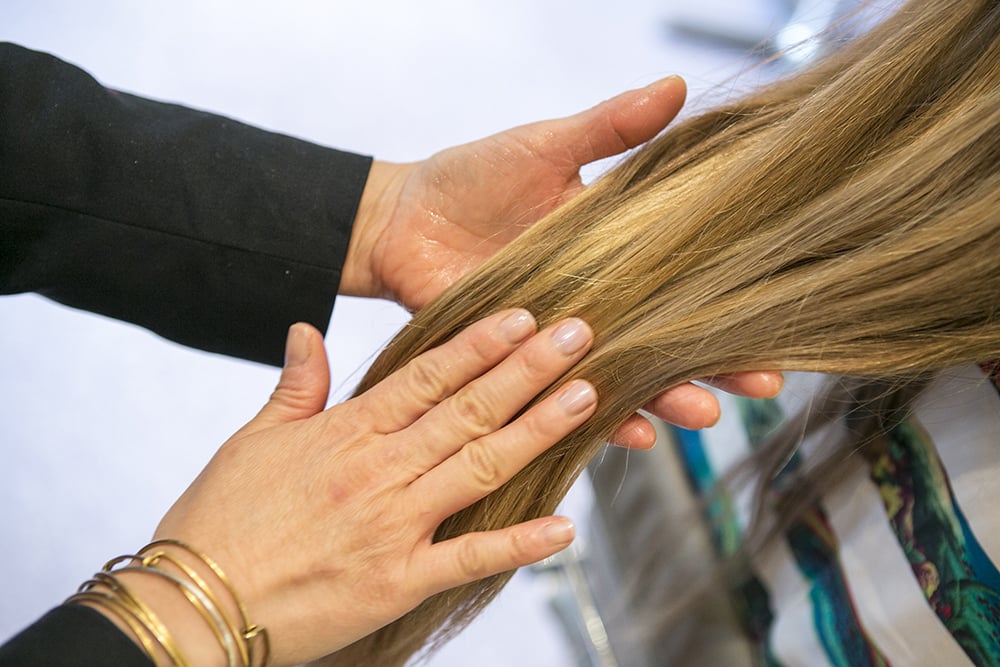 Coat the ends with hair oil to tame flyaways and add shine.
Step 15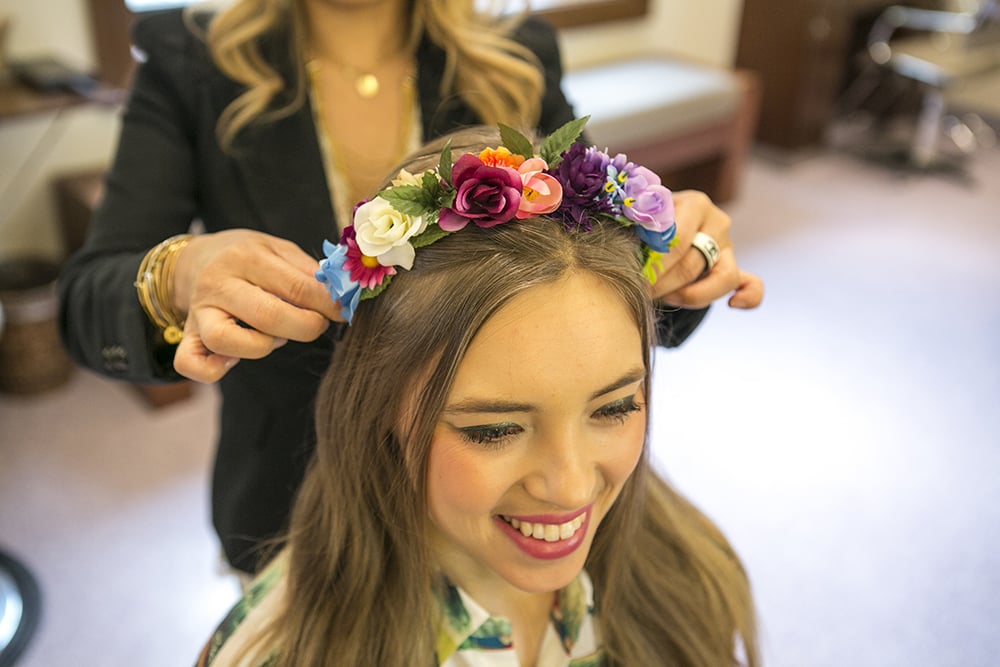 Top the hairstyle with a floral crown, leaving a few loose pieces framing the face.
Step 16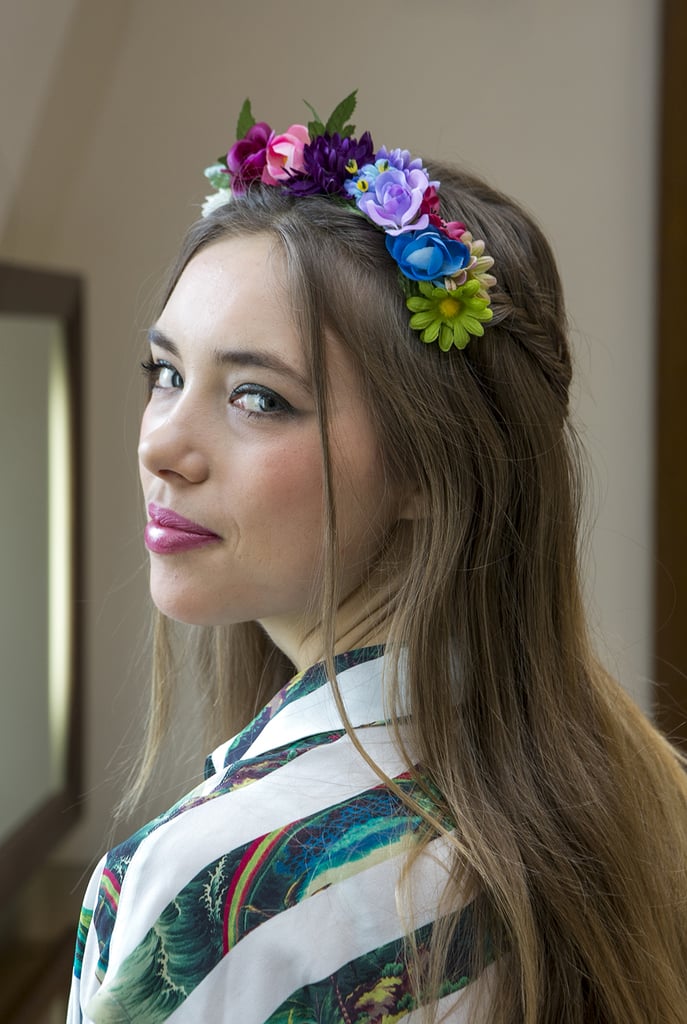 You're ready for Coachella!
Step 17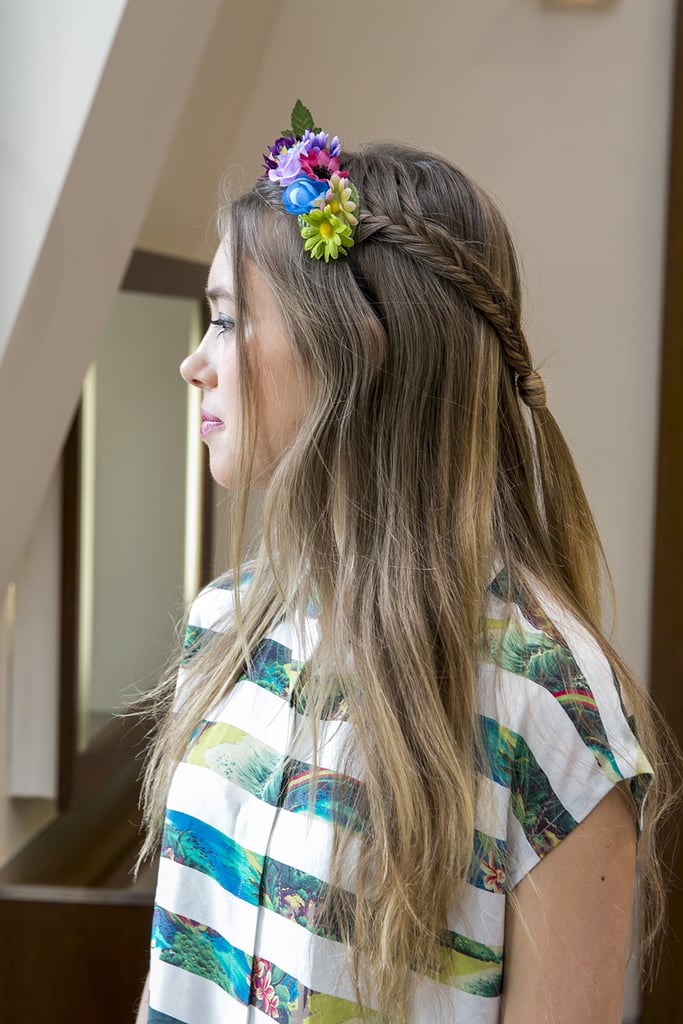 See the look from the side.
Step 18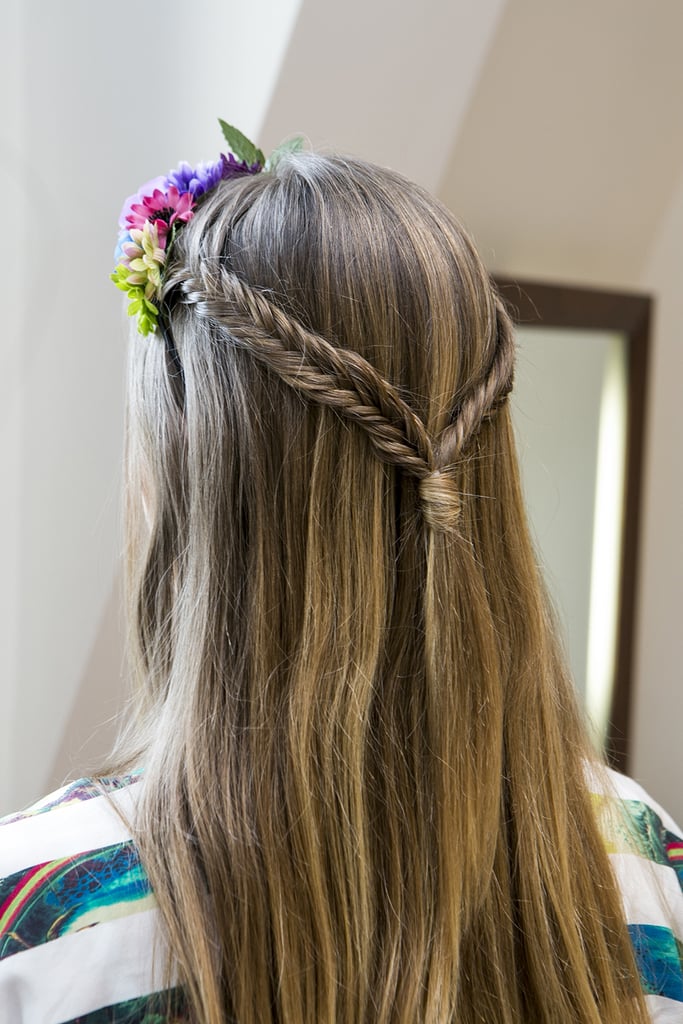 A gorgeous view of the back.