In case you haven't heard, there's a new nail art salon in NYC, Paintbox [1], and it's causing quite a stir. The spot is founded by former magazine beauty editor Eleanor Langston, and it recently opened up in the heart of Soho with a promise to offer painted tips that boast a more grown-up and bespoke appeal. The selection is far from the cheesy butterfly and flower motifs of yesteryear, and instead, this modern manicure studio crafts chic, editorial-inspired nail art for the contemporary woman. Much like a Drybar for hands instead of hair, Paintbox offers up its manicure looks in a "menu" form. Beyond the on-point paint jobs, Langston has also ensured that no detail has gone overlooked when it comes to the service, too. Here, you'll enjoy unique perks like a mani-cam to snap a social media-destined photo of your fresh fingers, iPhone chargers at each of the 18 nail stations, complimentary Champagne, and even coffee served with almond milk.
In honor of the store's latest launch of Summer looks, Paintbox gave us exclusive access to one of the works of art in its brand-new lineup. Below, manicurist Claire Beaudreault [2] breaks down the step-by-step for Paintbox's original "Electric Youth" design, a look that utilizes the current trends of überbold colors and negative space (aka your bare nail). Scroll down to check out how to recreate this nail art that's as edgy as it is elegant in practically no time at all!
Courtesy of Paintbox
Step 1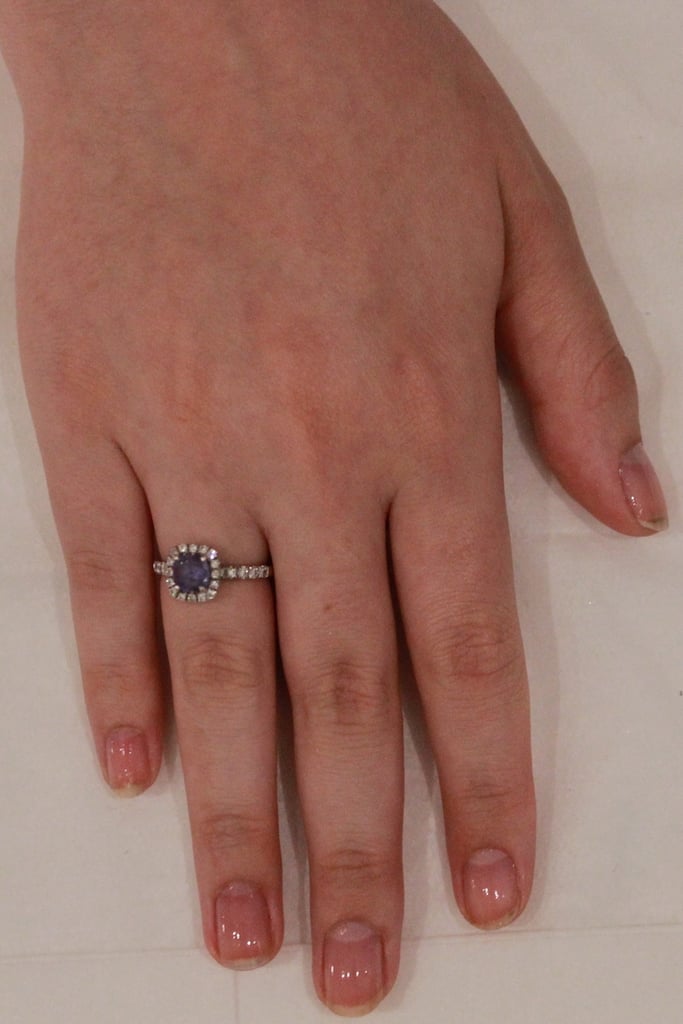 First, push back your cuticles and prep nails with a base coat.
Courtesy of Paintbox
Step 2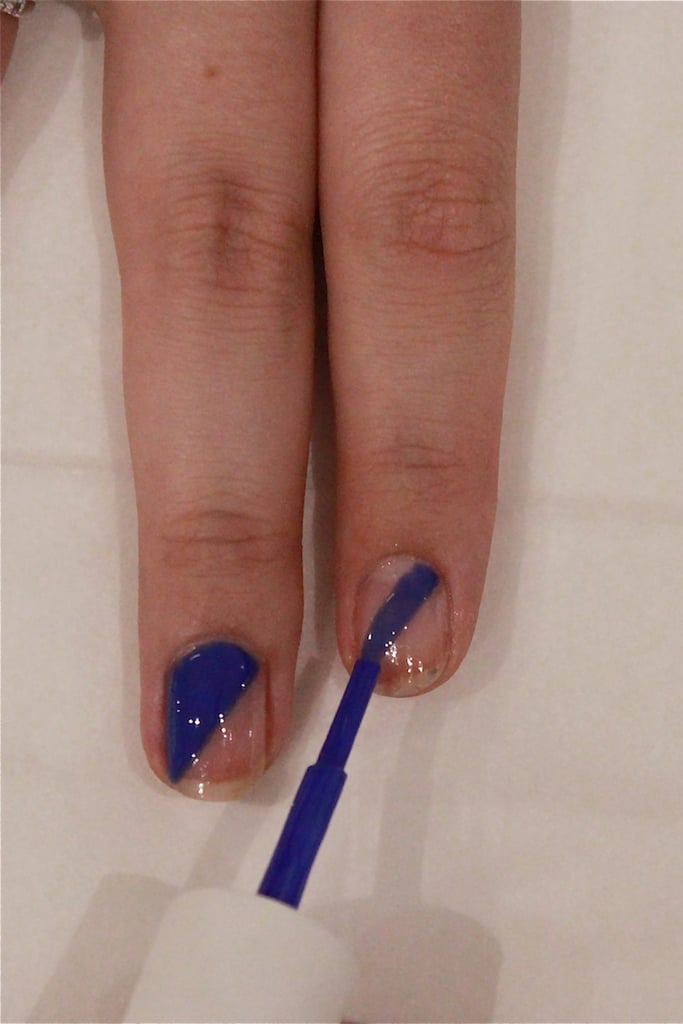 Start at the inner top corner and paint a diagonal line to where the free edge of the nail begins with a cobalt blue polish. Beaudreault recommended using Essie Nail Polish in Butler Please [3] ($9), and we also love Nails Inc. Nail Polish in Baker Street [4] ($10). "A good place to start is on the outside of the nail's moon," recommended Beaudreault. Fill the shape in with the blue paint, then apply a second coat till it's opaque.
Courtesy of Paintbox
Step 3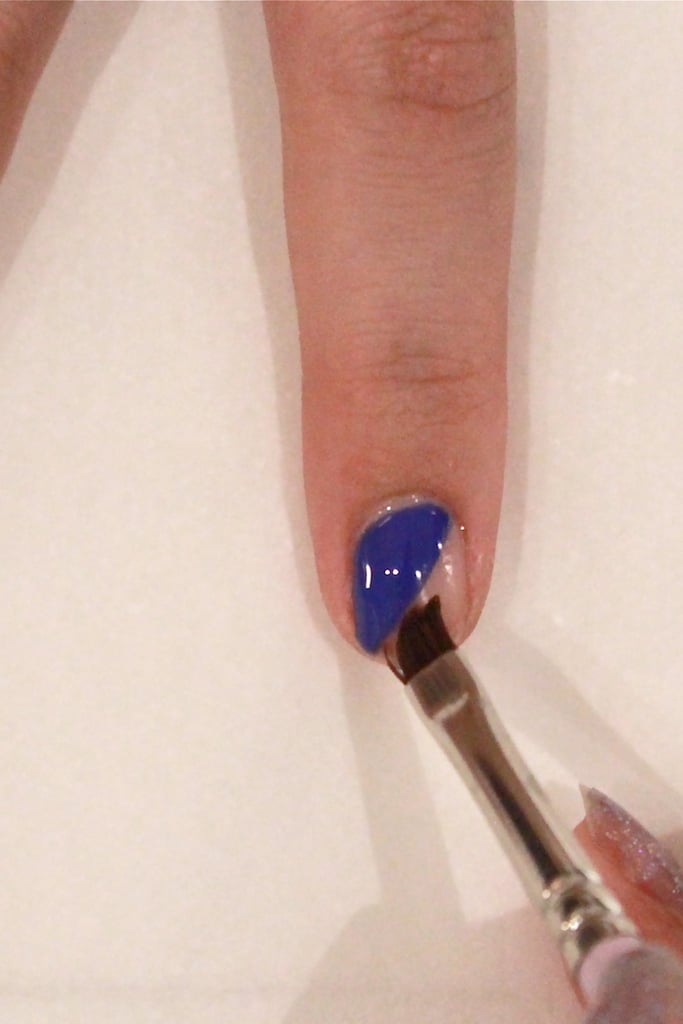 Feel free to clean up the line with a dry brush dipped in a little acetone if needed.
Courtesy of Paintbox
Step 4
For the second color, start right above the inner free edge of the nail and drag the paint across till it connects to the blue polish. For this raspberry hue, Beaudreault suggested Deborah Lippmann Nail Color in Maniac [5] ($18). Another good option? Tom Ford Nail Lacquer in African Violet [6] ($32). Apply two coats and fill in the shape if necessary.
Courtesy of Paintbox
Final Look
Seal the look with a long-wearing top coat, such as Qtica Extending Top Coat [7] ($9). "This top coat dries slower, which is good because you need more time for nail art to dry," explained Beaudreault. "This one typically gives you at least six days wear."
Now say hello to your trendy summertime tips!
Courtesy of Paintbox