Hotdogs, fireworks, and Sousa marches are all recurring themes on Independence Day . . . from sea to shining sea. But, perhaps, our favorite part about the holiday is figuring out new ways to incorporate red, white, and blue [1] in our style. Sure, a white tee, denim, and red lipstick work, but flashing some festive nail art always seems to make the proudest punch. Whether you're more minimalist or a glitter fanatic, we've curated the top Fourth of July nail art how-tos, so you can be perfectly patriotic all weekend long.
Source: Mars Salon [2]
Stripes and Hearts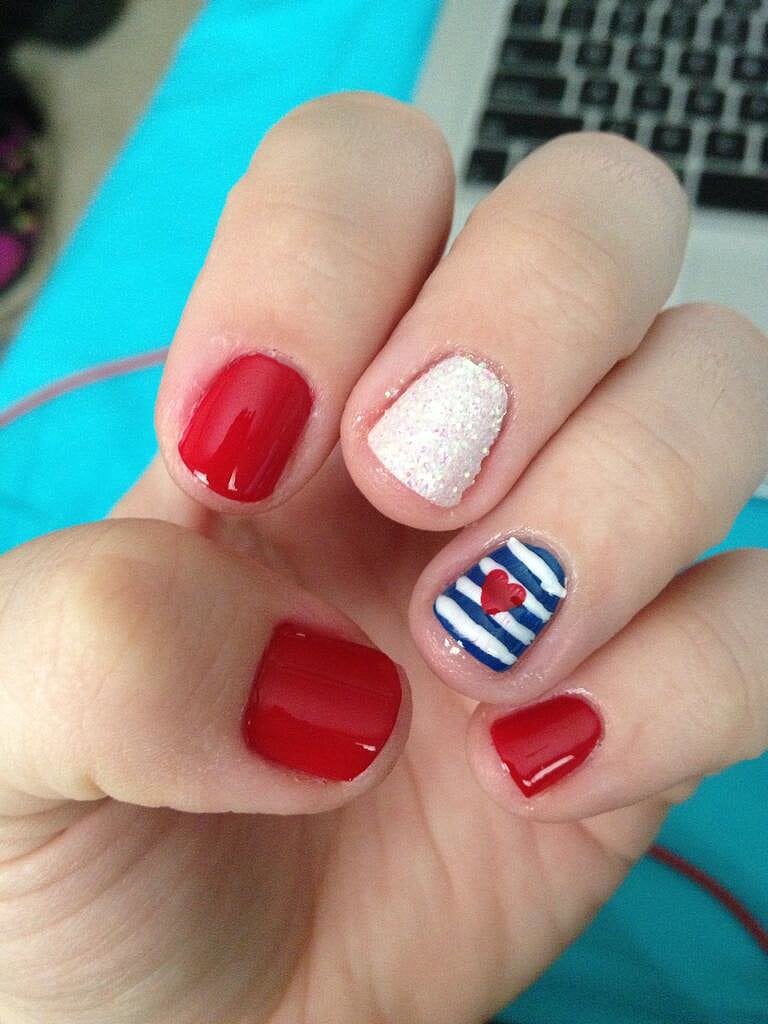 It doesn't matter what your skill level is: Twitter is a goldmine for nail art [3], and thus a great place to do some preemptive research. Sparkles, hearts, stripes, and cherry red make this manicure a sweet, easy choice for the Fourth.
Source: Twitter user meganzella [4]
Vampy Fireworks
This dark and glittery manicure [5] is a non-cheesy way to show some holiday spirit. The secret to those perfect lines? Carefully applied striping tape.
Photo: Kaitlyn Dreyling
Popsicle Nails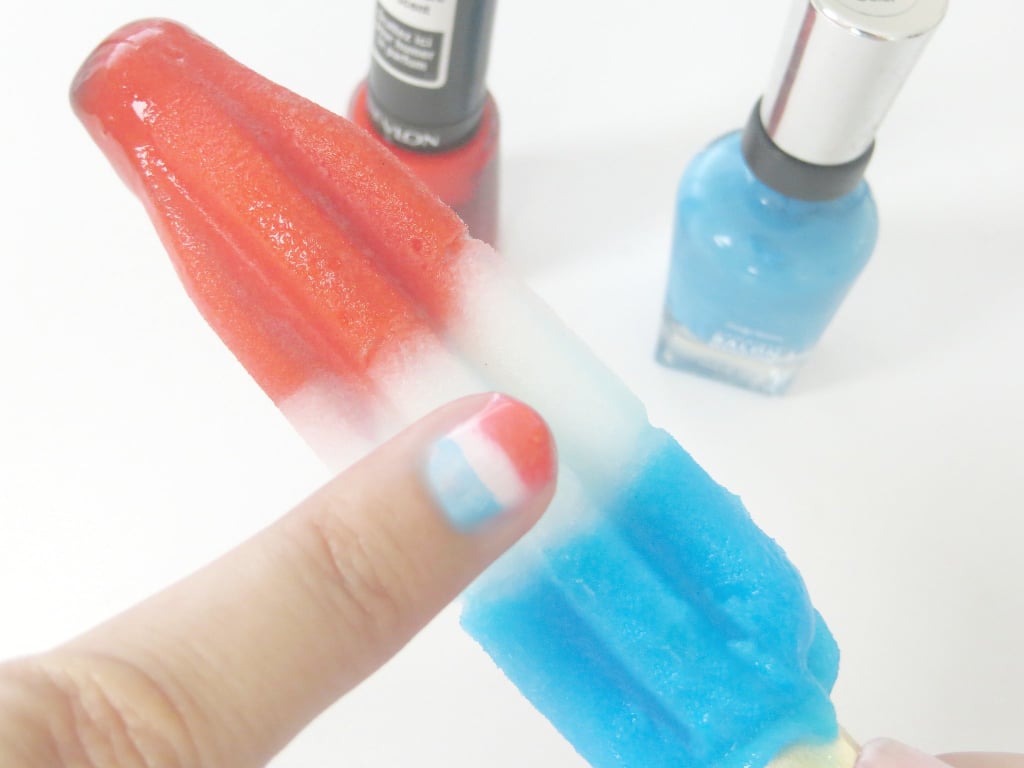 Our favorite part of any party is usually the dessert, so we look forward to trying out this popsicle-inspired ombré manicure [6]. Bonus? Try it with different colors to create new looks throughout the Summer.
Photo: Elle Sees
All-Americana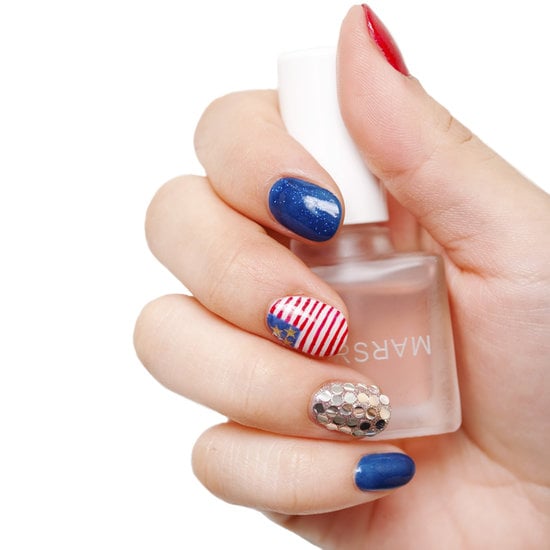 This manicure is a flawless representation of the Star-Spangled Banner (emphasis on spangled here). You can exchange a super-sparkly silver glitter for that statement nail [7] if you're short on time.
Source: Mars Salon [8]
Anchors Away
Preppy gals, sailors, and nail artists alike will get a kick out of this nautical manicure. If you're a perfectionist, never fear: there are tips on how to get those perfect polka dots [9].
Photo: Kaitlyn Dreyling
Resort Ready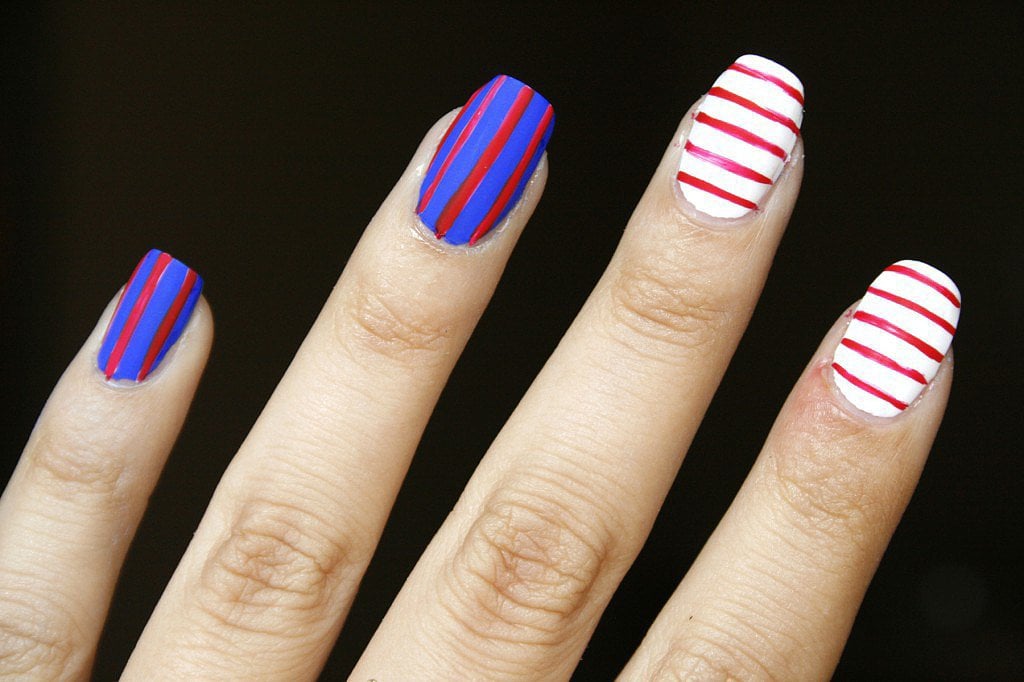 If you're a runway stalker, you'll definitely recognize this print from Rebecca Minkoff's Resort '15 collection. Recreating it on your digits is simple [10] (and considerably cheaper than acquiring the real thing).
Source: Miss Ladyfinger [11]
Red, White, and Nude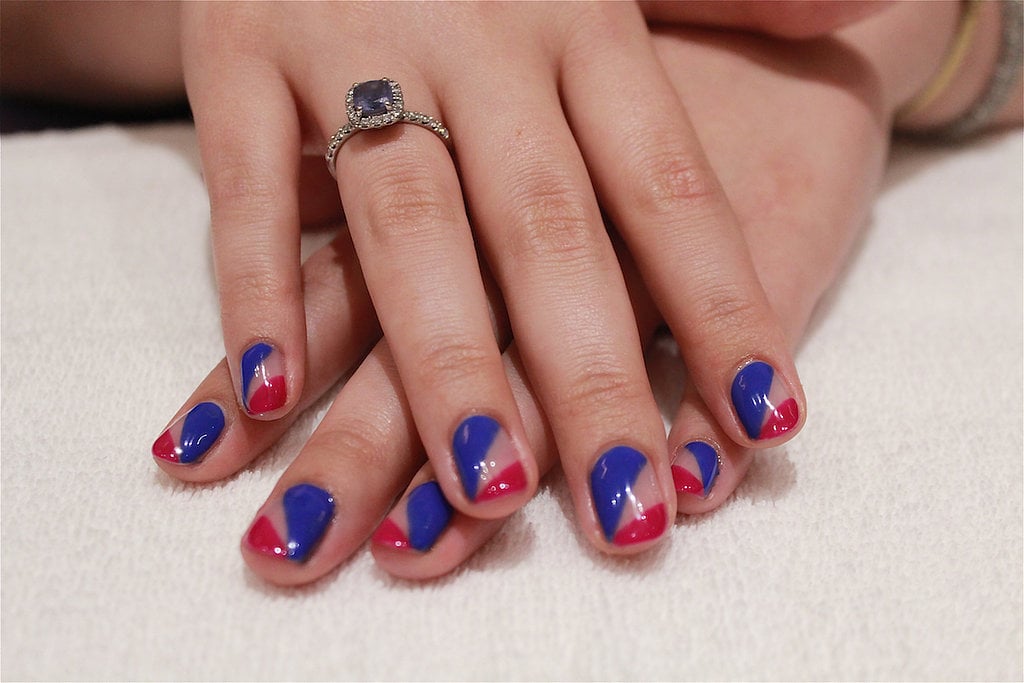 This manicure from NYC nail art salon Paintbox uses negative space (bare nails) for a sassy yet sophisticated appeal. And it's surprisingly easy to accomplish at home [12].
Courtesy of Paintbox
Stripes on Stripes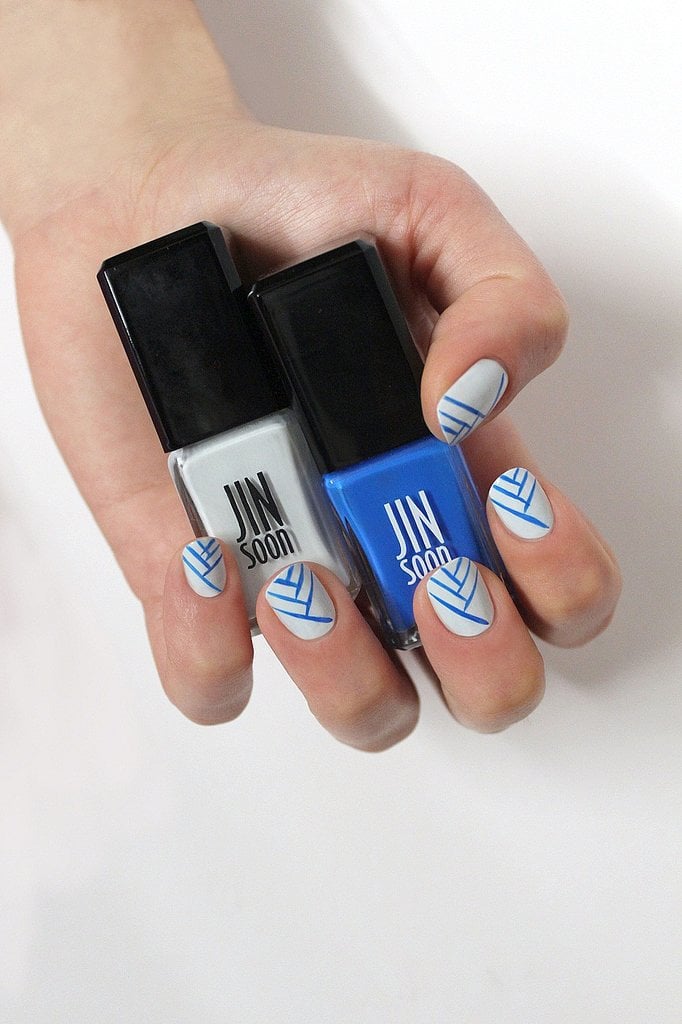 Looking for a more subtle nail party? This summery style from celebrity manicurist Jin Soon Choi [13] only requires two shades and a striping brush.
Photo: Kaitlyn Dreyling