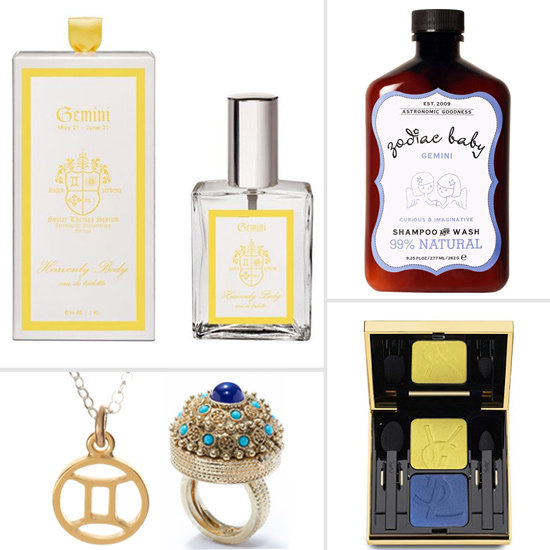 Gemini isn't just one of the funnest roller coasters ever (Cedar Point for the win), but it also happens to be the third sign of the zodiac. Personality-wise, Geminis are known for their sharp wit and curious natures. And seeing that they're the sign of the twins, Geminis are therefore known for being dual-natured and complex. Think versatility and the ability to change direction to adapt to a wide array of situations. At their worst, Geminis are tense and moody, and at their best, they're lively and charismatic. Famous Geminis include:
Mary-Kate and Ashley
Olsen (naturally),
Angelina Jolie
, Venus Williams,
Zoe Saldana
,
Courteney Cox
,
Heidi Klum
,
Natalie Portman
,
Ginnifer Goodwin
, and
Carey Mulligan
.
To bring out your inner Gemini beauty: Deck yourself out in colors that are just as bold and bright as you, such as orange and yellow. Your focus area is your hands and arms, so try a fun polish or an oversized perfume ring as an accent. And don't be afraid to create a few paradoxes, pairing the bold with the tame and the muted with the vibrant. To find out more about the Gemini-themed products above, just keep reading.