Get Your Fashion Fix on Gilt Fuse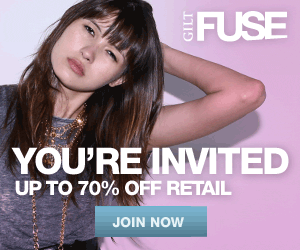 You don't need anyone to tell you what to wear. You put it together yourself very nicely, thankyouverymuch. From jumpers, shorts, and skirts to wear out all night to hoodies and shades to wear to brunch the next morning, Gilt Fuse is your place to mix and match. Play with personal style at prices up to 70 percent off retail.
At Gilt Fuse, our trend-conscious buyers have inside connections to emerging brands as well as the ones you already know and adore. Fuse gives you style you love to live in for less.  Find your next fashion fix on Fuse.  Join now.