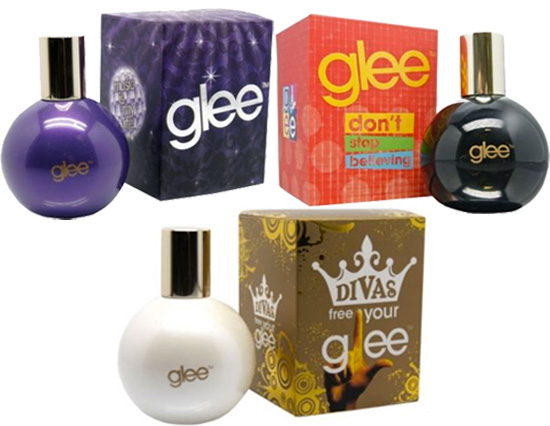 If you're a
Glee
[1] fanatic and plan on traveling to London anytime soon, you might want to scoop up the new
Glee
-themed fragrances that are at Boots now. There are three scents out,
Gold
[2],
Purple
[3], and
Red
[4], each retailing for 10 quid, or about $16. Stateside, we're
about to see a whole new line of Glee nail polish
[5], so maybe the perfume will be here next. The color-coded scent thing doesn't appeal to me that much, though. I'd rather see Rachel RaspBerry, Honey (Quinn) Bee, and Apple MarTina, or something similarly goofy but fun. What do you think? If this perfume comes to the US, will you be interested in giving it a sniff?