After more months than we care to think about with our limbs buried under layers of clothing, it's time to tackle making them look ready for special occasions. And who better to help give us some key tips on faking glowing skin than makeup artist to the stars Pati Dubroff? With a client list that includes Charlize Theron [1], Naomi Watts [2], Allison Williams, and Kate Bosworth [3] (this is all her handiwork in here), she gave us some insider tricks and product recommendations to look radiant head to toe.
Source: Courtesy of Jergens [4]
Front Page Image Source: Pascal Le Segretai/Getty Images [5]
Big Event Planning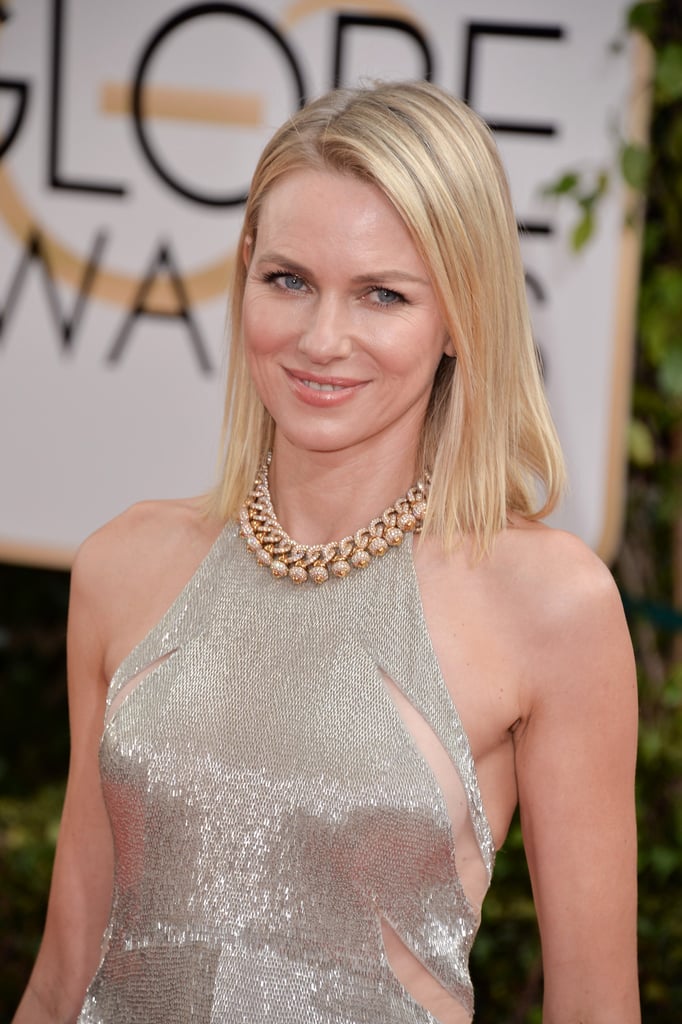 POPSUGAR: How do you approach planning a look for a big event?
Pati Dubroff: Well, definitely there's research and time and attention paid to preparing for it. So you know with a red carpet event, for me the first thing is the dress. As soon as I know what the dress color, shape, or vibe is, I can start planning some ideas around it. Most often for high-profile red carpet events I work with women I know pretty well, but I'll still do research online. You know with Naomi [Watts] for the [Golden] Globes, I still take time and look at pictures of her from other red carpet events that I've done or other people have done just to see what works, what doesn't work, what should I focus on. So there's research in just the person . . . how they appear best.
Prepping the Body

PS: So how do you approach the skin on the body for a big event?
PD: For the body, making sure that the skin is even and hydrated and glowing, and that's where I'm so excited about this new product from Jergens, the BB Body Cream [6] ($13), because what it does is immediately upon use it gives the skin more hydration, luminosity, it illumines the skin, it visibly firms the skin, it blurs out any kind of imperfection, and it also evens the skin. But it's applied just like a moisturizer and it goes on sheer. And even better is it's totally affordable for everyone — it's a drugstore product.
Getting a Glow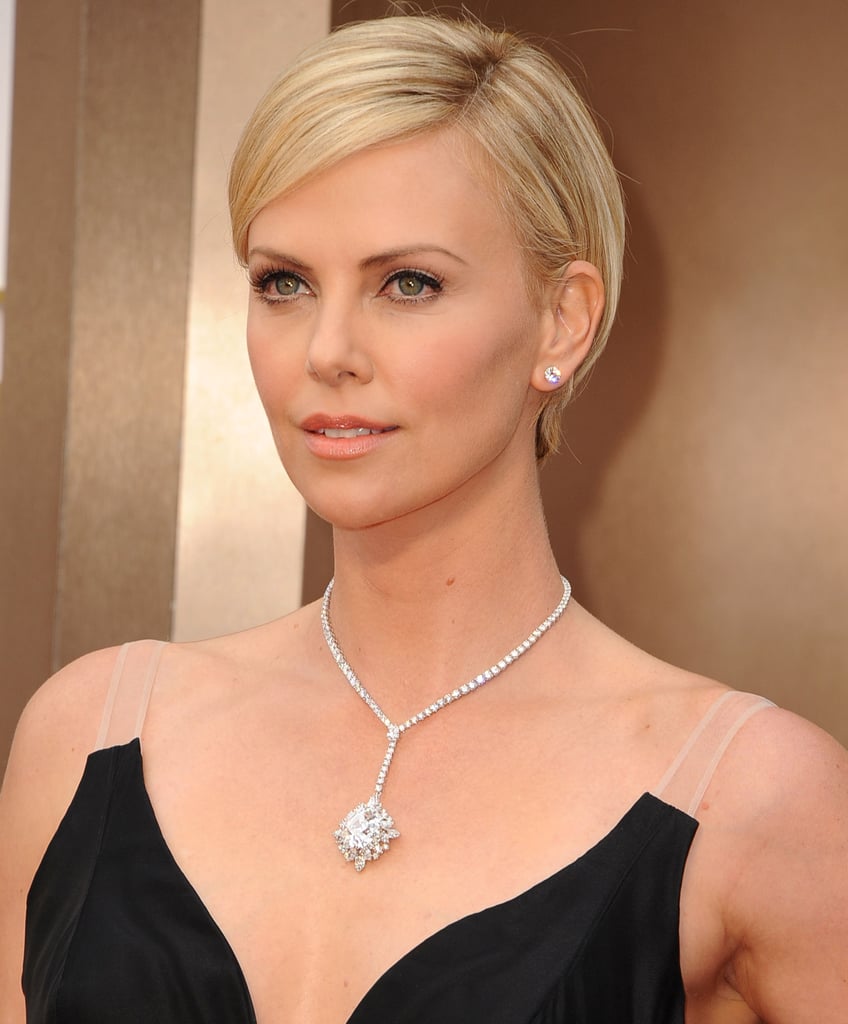 PS: What do you think the best way is to really make sure your skin, your face, your body really glow for a big event?
PD: Well, one of the biggest, most important keys for the skin of the face is not overpowdering. I think people think you know special event, doing my makeup special, and that requires extra powder. I'm very, very minimal when it comes to powder. I basically powder through the t-zone on my clients and that's it. And that's a loose powder with a brush. It's not packing it on, because the more powder you put on, the more it ages the skin. You also lose vitality of skin. I think that these women look so beautiful on the red carpet, because they look alive and they're glowing, and that glow is the vibrancy of skin.
The other important thing is not to pay all attention to the skin of the face and then forget the skin of the body. The skin of the body is just as important.
Staying Power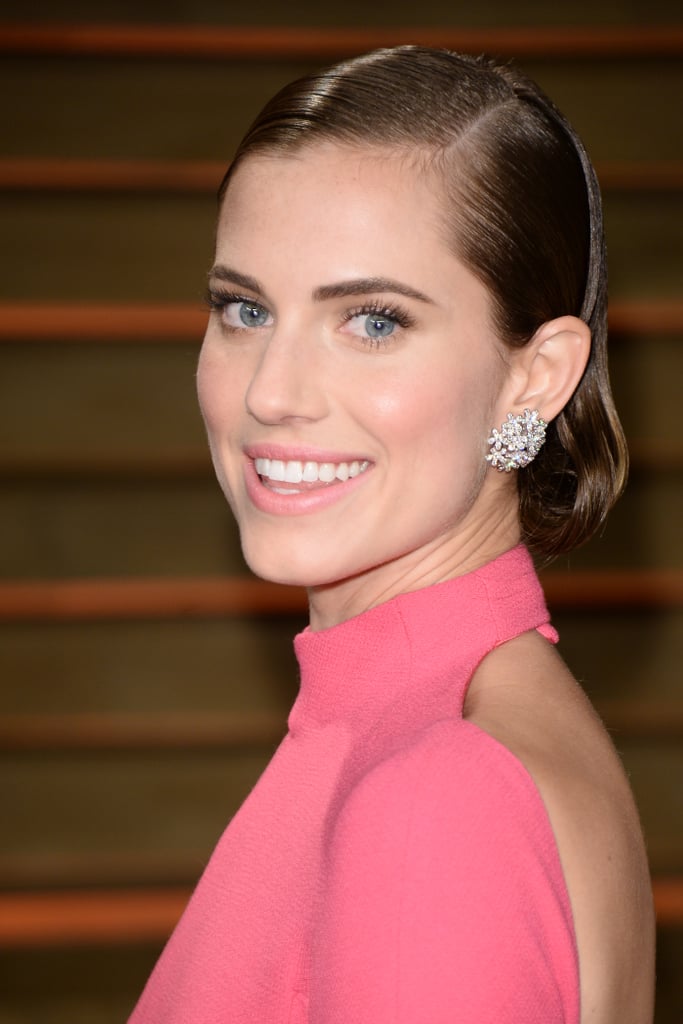 PS: How do you keep makeup from rubbing off on gowns?
PD: For the face, in order to avoid using a lot of powder what I'll do is use primers instead; and primers that are more like blurring or pore-minimizing mattifying — those kind of primers will help kind of even out the texture of the skin, the pores, the lines, etc., help the foundation stay put, and also the mattifying effect reduces the need for powder. So, I think that those primers are key in helping with staying powder for foundation on the skin of the face.
Hot Trend
PS: Are there any Spring color trends that you're excited about?
PD: I think the Spring color trend that's being talked about most is orange. You know, orange lips, orange lips, orange, orange, orange! I mean I've been loving my reds being more in the orange tone — you know, more like bright, fire-engine red — that kind of vibrancy of red. You know, corals being more orange-bright-based than that safer pinker version of a coral. So I would say that's an exciting color, for sure.