It doesn't take a lot of effort to go from the office to a postwork party or date. Just ask Napoleon Perdis, who recently showed my friend Heather how she can quickly and easily shift her look to a more glamorous one. Read on to see how he created this look, and find out how you can do it at home.
The Day Face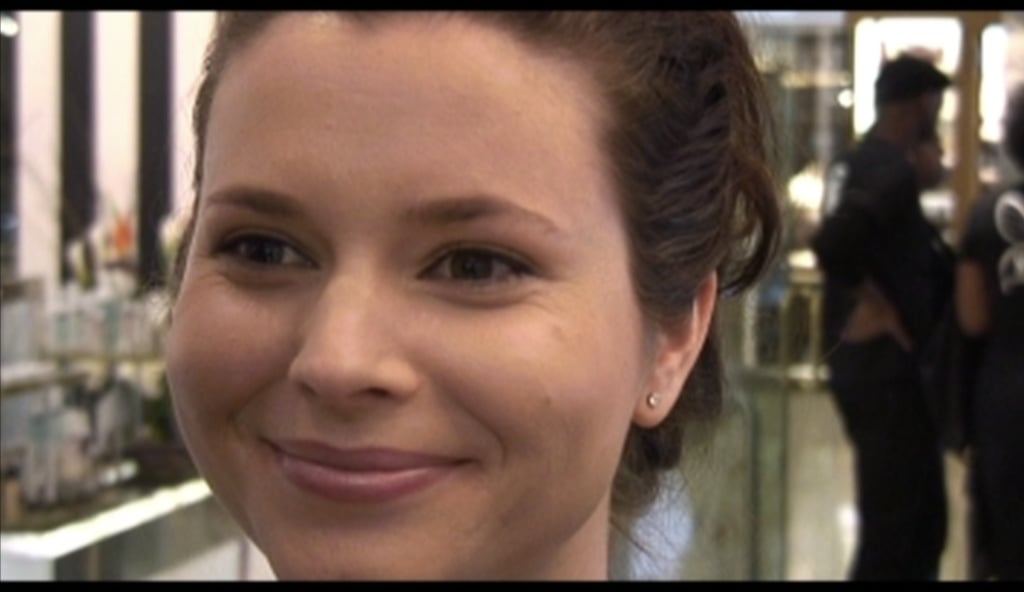 Napoleon and Heather began with a simple face: A bit of mascara and concealer where necessary.
Step One: Mascara and Lip Color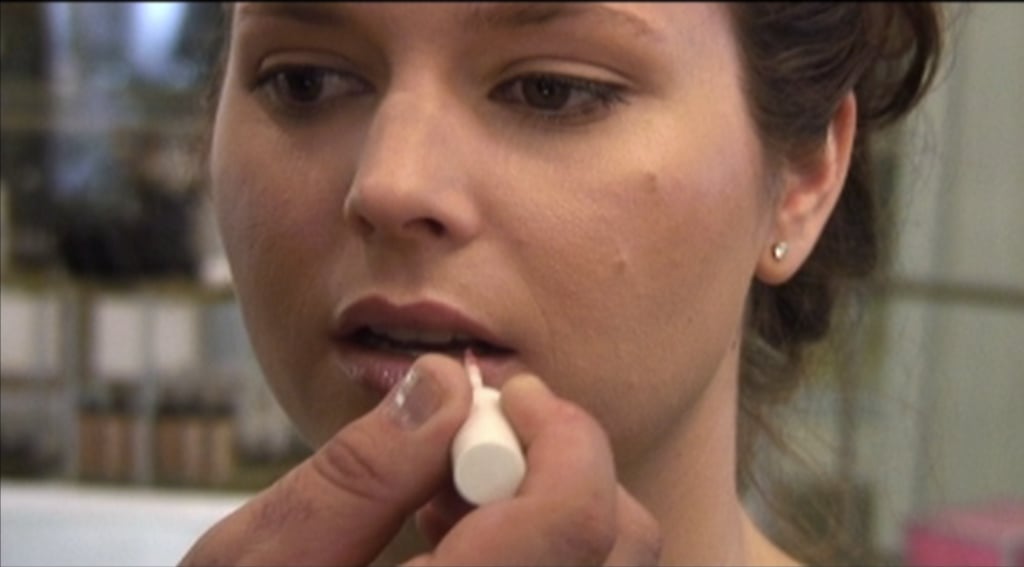 First, Napoleon adds a few coats of Long Black Mascara [1] to Heather's lashes. "It intensifies the lashes for an evening look," he explains.
Next up: a bit of Chandelier Shine Liquid Lipstick [2] in High Society, a pale pink shade.
Step Two: Warming Up the Face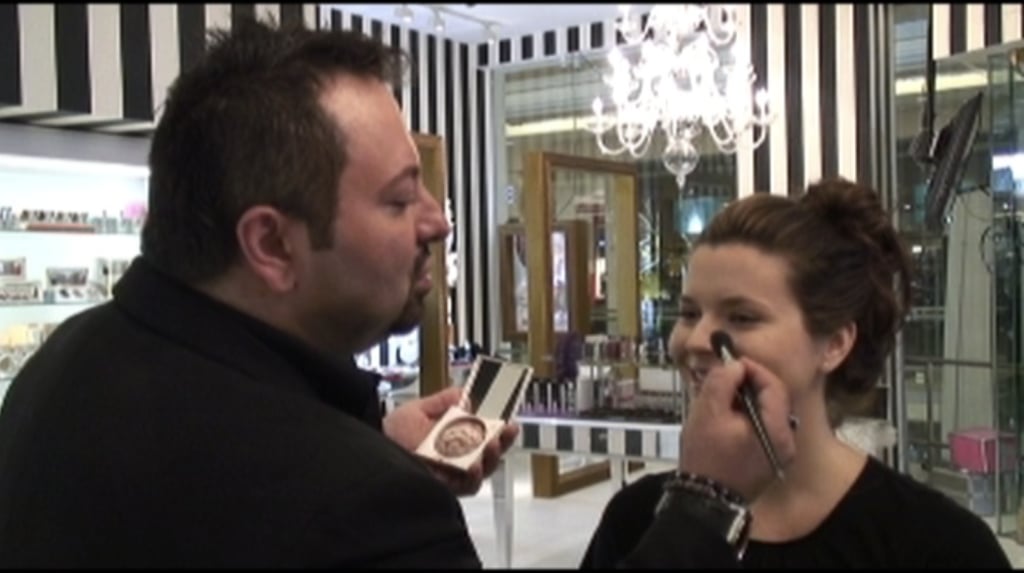 "I want to pump up the volume of the cheeks," Napoleon says. Using a brush, he applied bronzer/blush Blush Patrol [3] on the apples of Heather's cheeks, on her temples, and in one other place...
Don't Forget the Nose!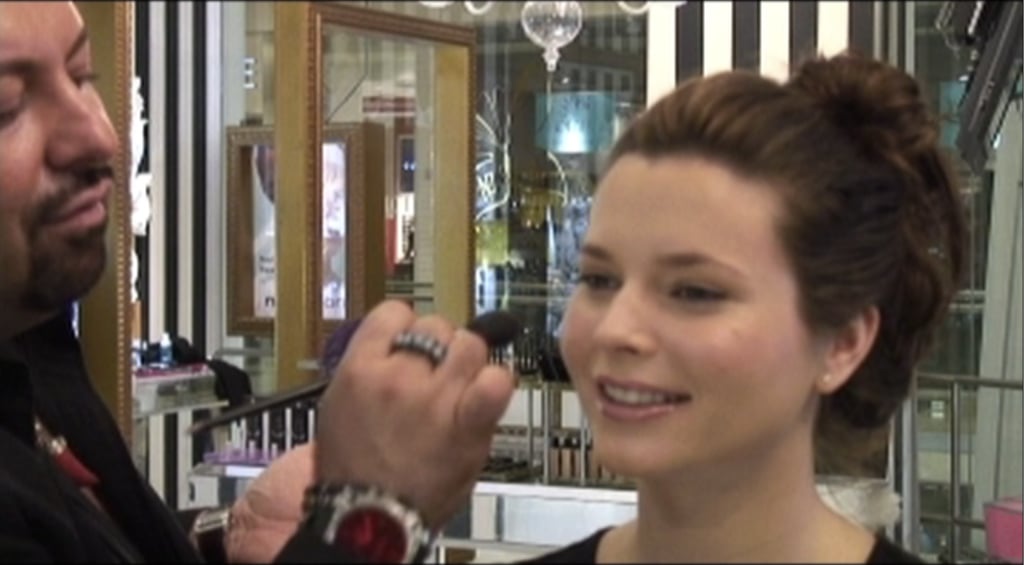 "Work it across the nose," Napoleon advises. "You don't want to have a white blank nose. And I like to put it right along the cheekbone, along the temple, right into the temple. It illuminates the skin."
Step Three: A Colorful Smoky Eye
Napoleon decided to give Heather a smoky eye with a twist, using purple and turquoise instead of darker colors.
"Purple is such the color of the moment," he says. "It's so luxurious."
Napoleon began by applying Loose Dust [4] in Lilac Mist on Heather's eyelids. "Take it below the socket line into the lash line," he advises. Blend the color well below the crease.
Step Five: Line the Eyes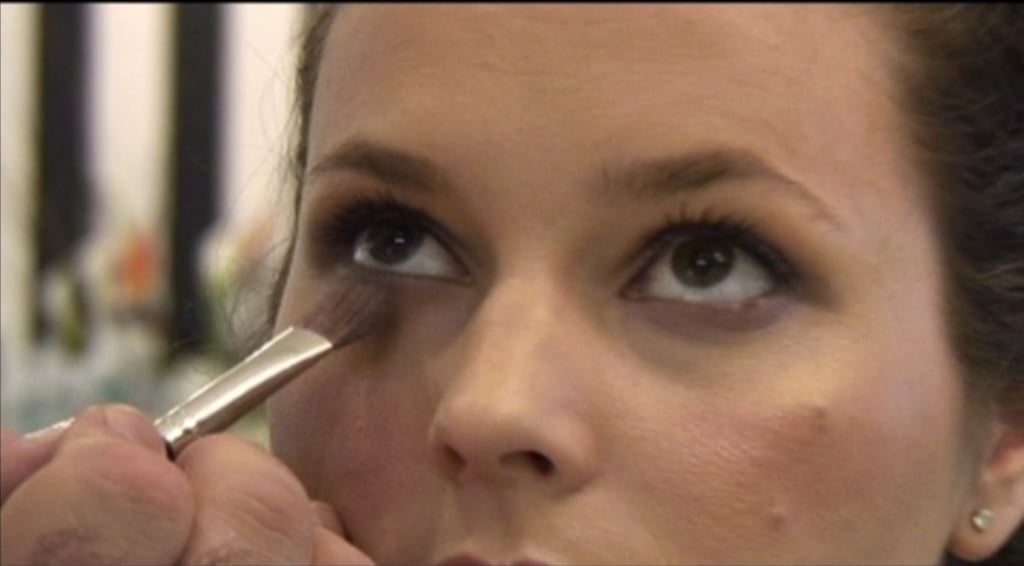 Next, use a turquoise shadow — Napoleon chose Eye Patrol in Private Ocean [5] — and define the edge of the eye by brushing it along the upper lash line and the end of the lower lash line.
And You're Done!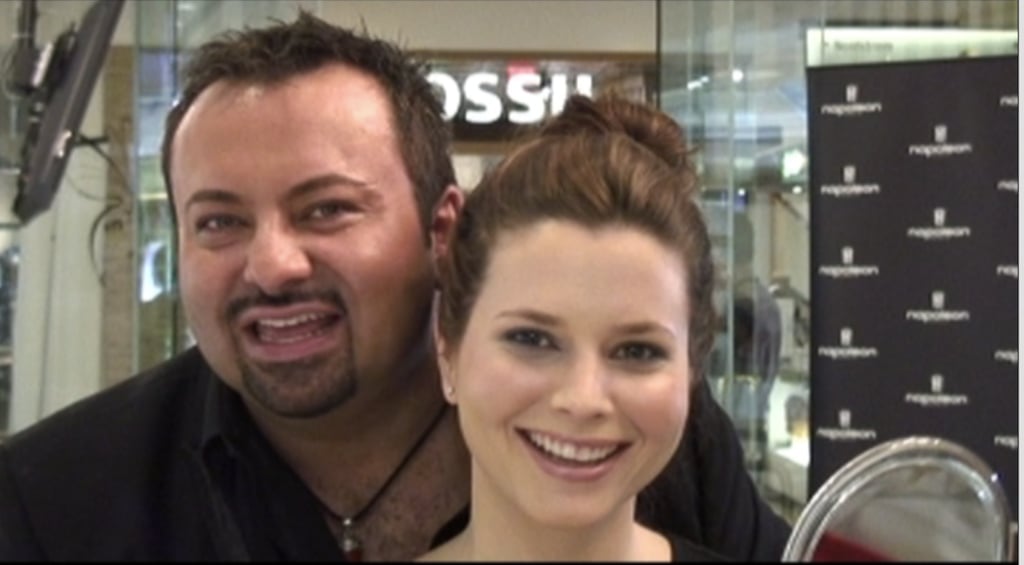 Heather and Napoleon smile upon finishing this quick, beautiful look.